Sugared Almonds turn a salad, dessert, or simple snack into something extra special. They're so good and so easy to make! Double or triple this recipe to make extra to keep on hand in the freezer for later use. These are so addicting– you have been warned!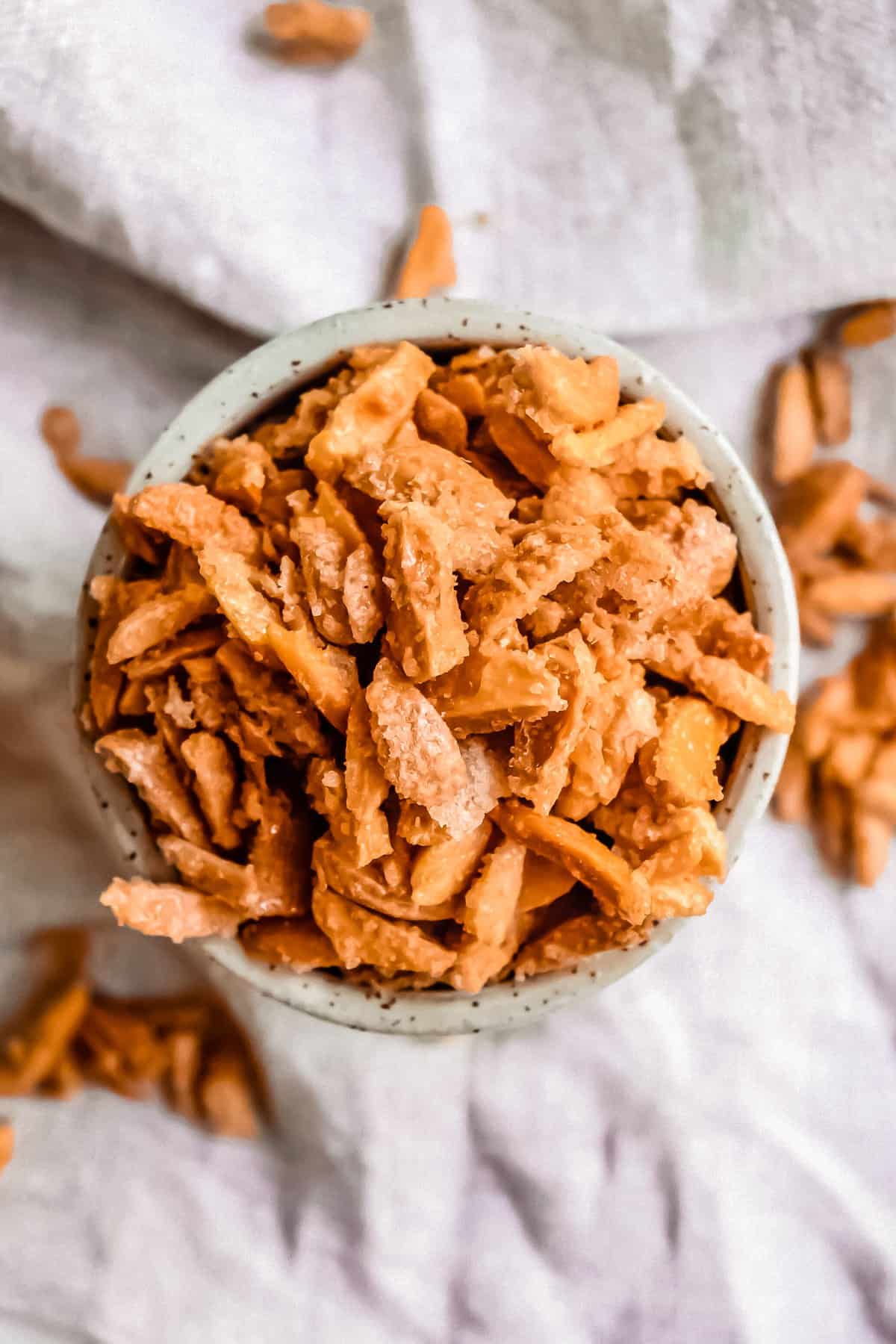 Sugared Almonds
This sugared almonds recipe is super easy and absolutely perfect. There are so many ways to use them, so make them in bulk and save them for later!
My favorite salads have lots of toppings. I don't want a boring bowl of lettuce; I want a beautiful bowl of greens topped with amazing ingredients and a delicious dressing. That's where these almonds come in.
I love adding sugared almonds to my salads to add extra crunch, extra flavor, and just a hint of sweetness. They're perfect for fruity salads (like this Strawberry Salad), or anything that needs a little extra something. Toss these little guys into a bowl of lettuce and dig in.
Sugared almonds also make a great little snack on their own. Grab a quick handful when you're feeling peckish, and you'll get the healthy benefit of eating almonds, with a sweet twist from the sugar. And of course these make a great dessert topping too!
There are so many ways to use these deliciously perfect sugared almonds. Make plenty, because you'll want to use them on everything!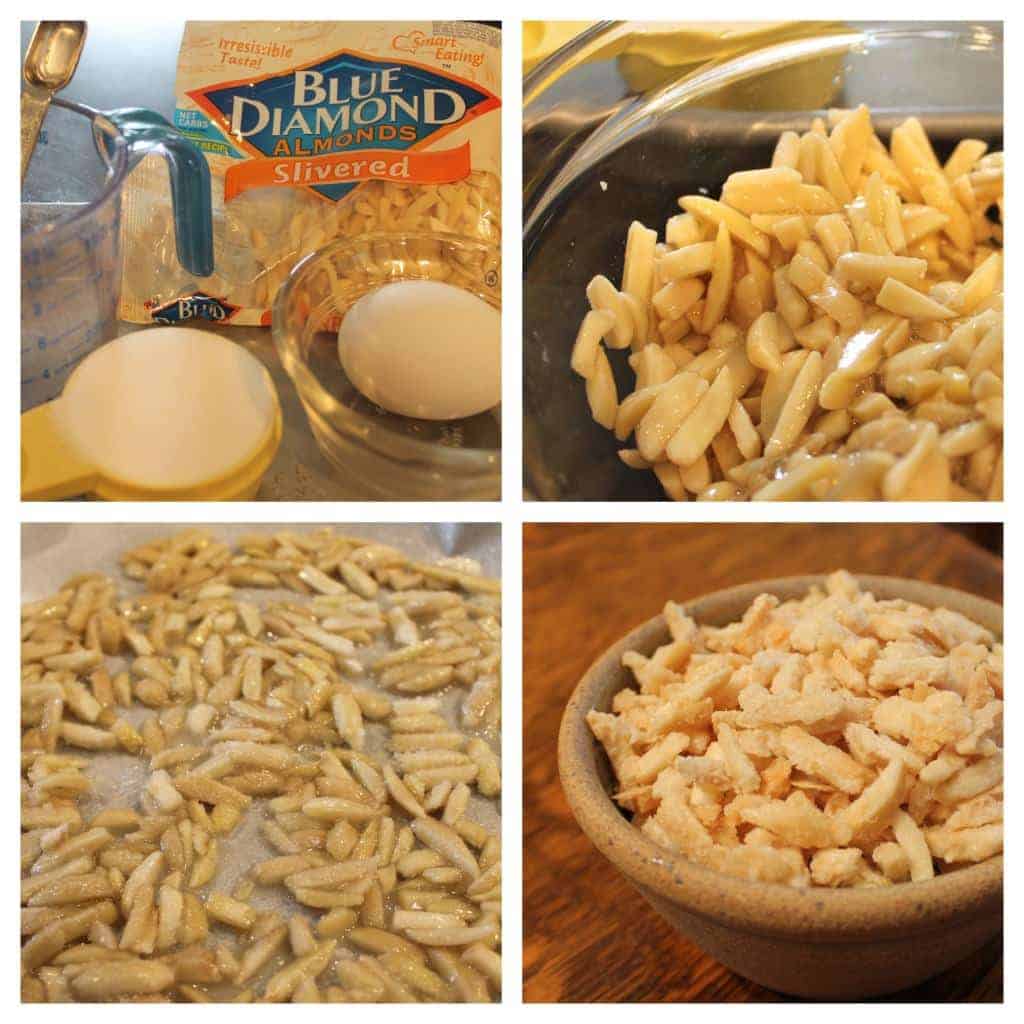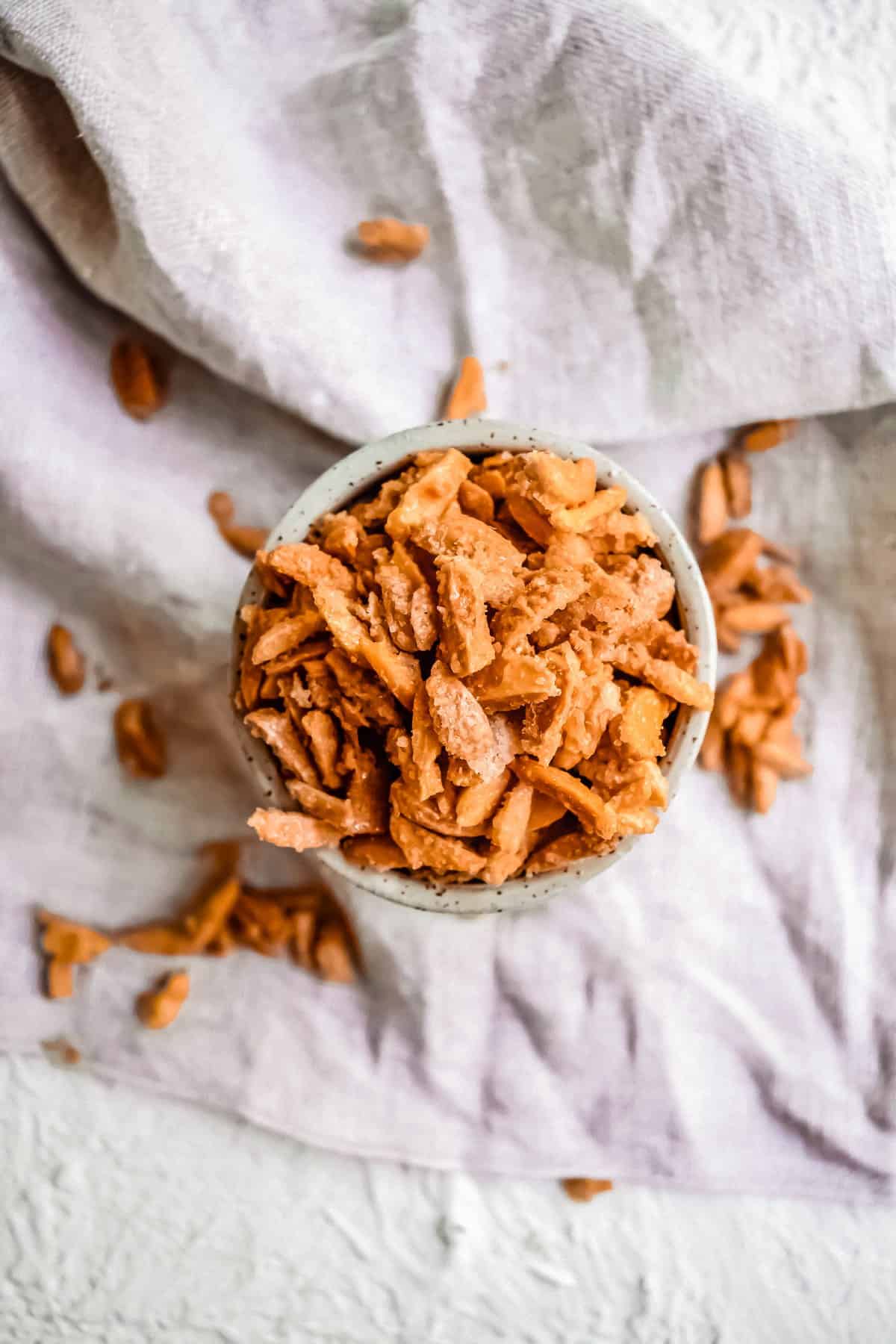 How to Make Sugared Almonds
This recipe is so simple and it only requires 4 ingredients: slivered almonds, egg white, sugar, and a bit of water.
You can jump to the recipe card for full ingredients & instructions!
Preheat oven to 325°F. Line a baking sheet with parchment paper and spray it with cooking spray.
Mix the egg white and water together. Add the almonds and stir until well coated. Add half the sugar and mix well.
Spread the almonds onto the prepared pan. Sprinkle with the last 1/2 of the sugar.
Bake for 10 minutes, then take out of the oven, stir the almonds and return to the oven.
Bake until the almonds turn light golden and become fragrant.
Remove from the oven, lift the parchment paper off the pan and cool on a cooling rack.
Once they've cooled, you can store them in any container or resealable bags. They last quite a while at room temperature, but you can also freeze big batches to use later.
This same process can be used with other types of nuts too!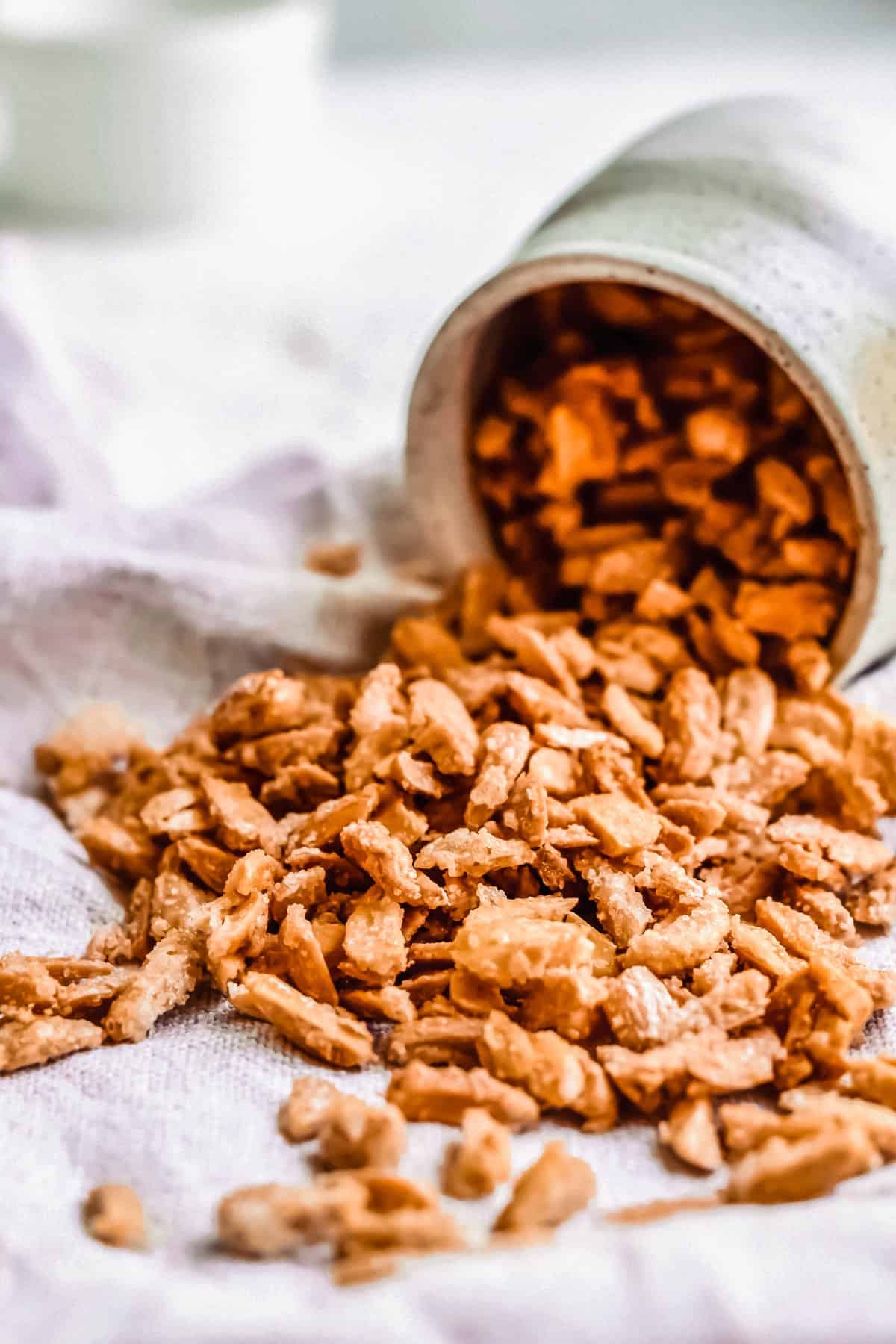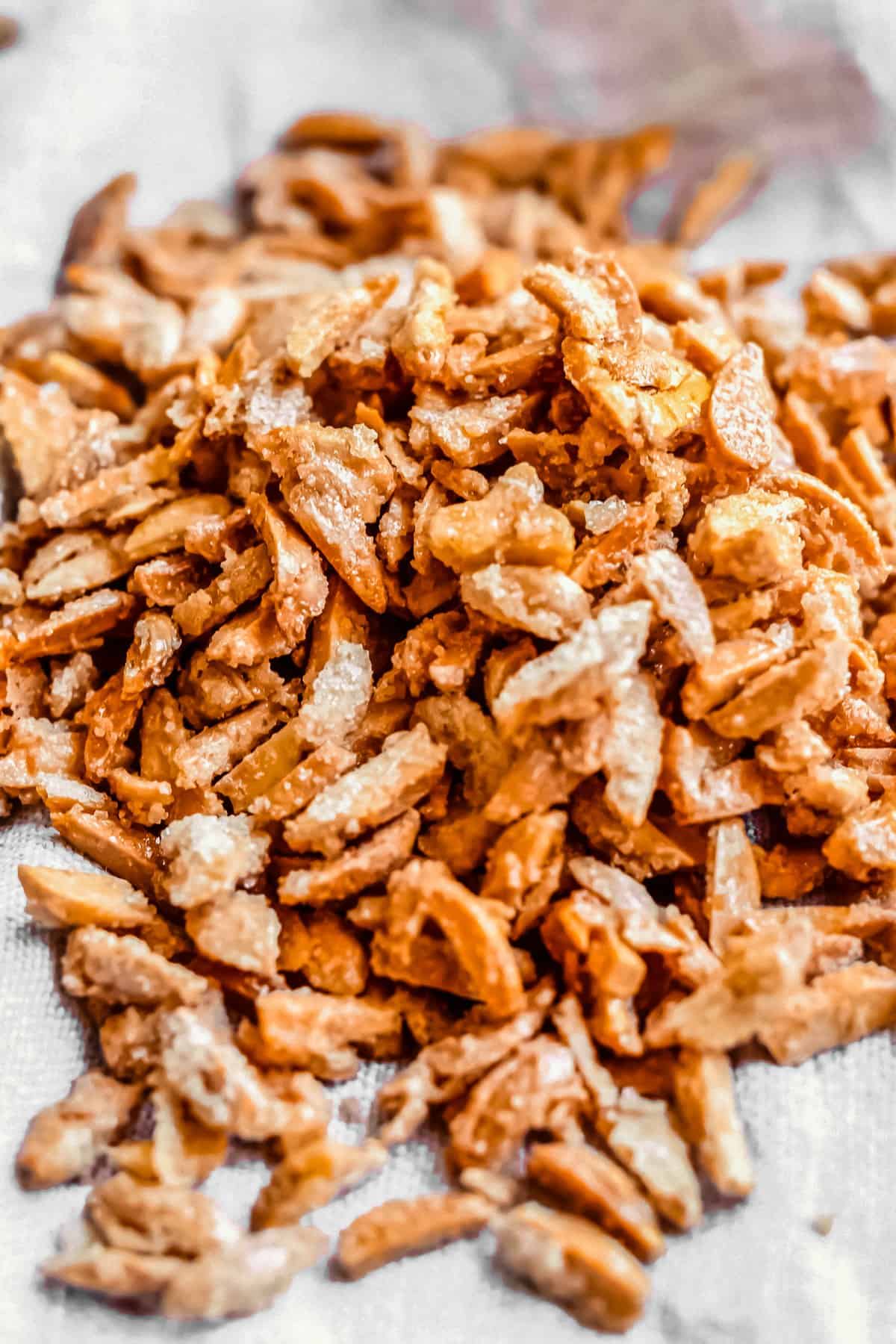 Ways to use Sugared Almonds
Sugared almonds have so many uses! I love them as a healthy (yet sweet) salad topping, a fun dessert topping (sprinkle them over a scoop of ice cream), or by the handful as a quick snack.
Here are a few recipes you could add them to:
The possibilities are endless!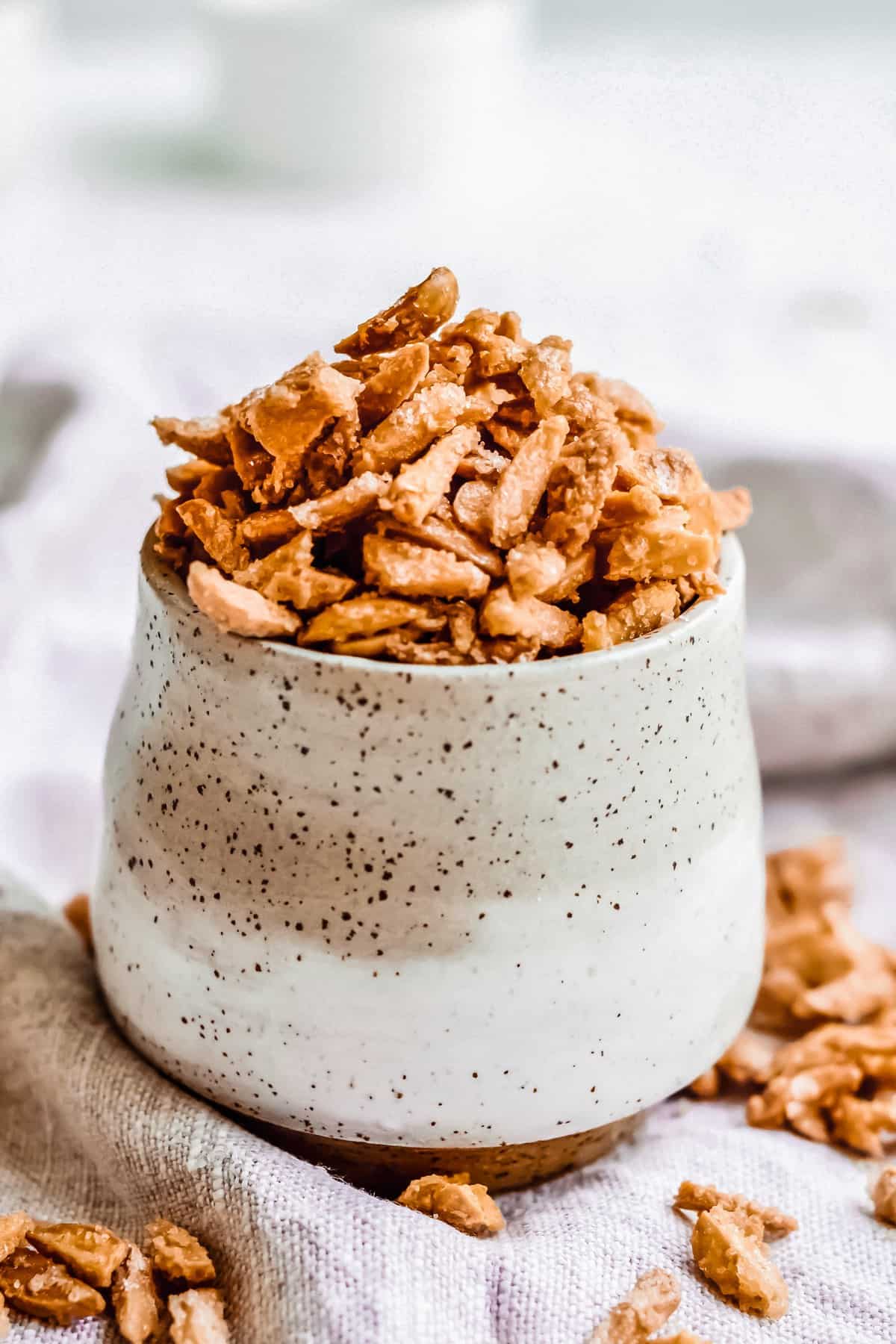 I'm warning you: these sugared almonds are irresistible and addicting. But they make every recipe a little bit better with their sweet, crunchy amazingness!
If you make this recipe be sure to upload a photo in the comment section below or leave a rating. Enjoy! You can also jump to recipe.