The perfect sugared almonds are so good and so easy to make! Double or Triple this recipe and use them on salads, snacks, and even store in the freezer for later use. These are so addicting, so you have been warned!
Sugared Almonds – Delicious!  Lettuce Salad – Delicious!  Sugared almonds added to lettuce salad – Doubly Delicious!!
This is the ingredient that takes an average salad from the mundane to "Oh my goodness, this salad is GREAT!"
You might want to double this recipe – these almonds are terrific as a snack.
In the next couple days, we will be posting our favorite Valentine's day recipes!! sugared almonds are a vital part of my favorite salad…so stay tuned to learn more.  this is just the first step! :)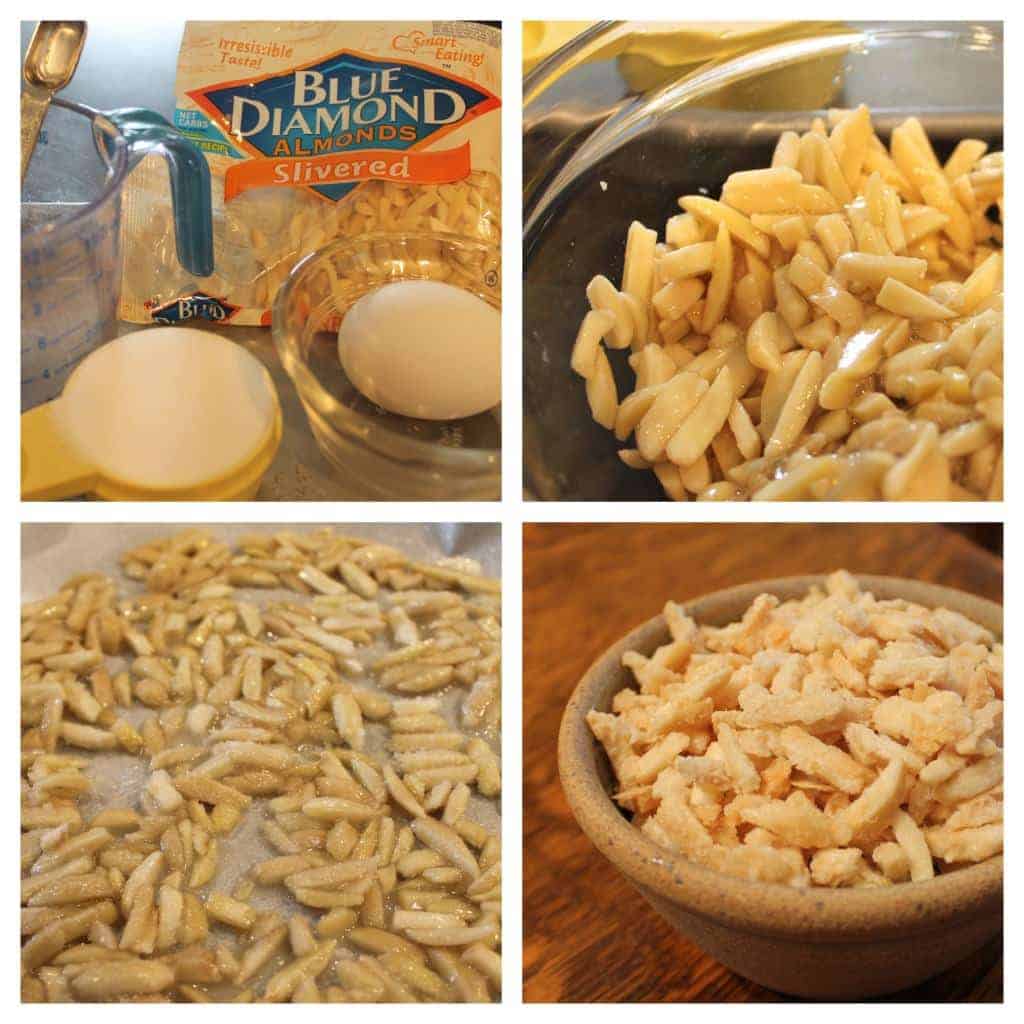 in the detailed recipe below, you will see how easy it is to make this awesome snack.  sugared almonds are an easy way to kick any recipe up a notch, from good, to amazing!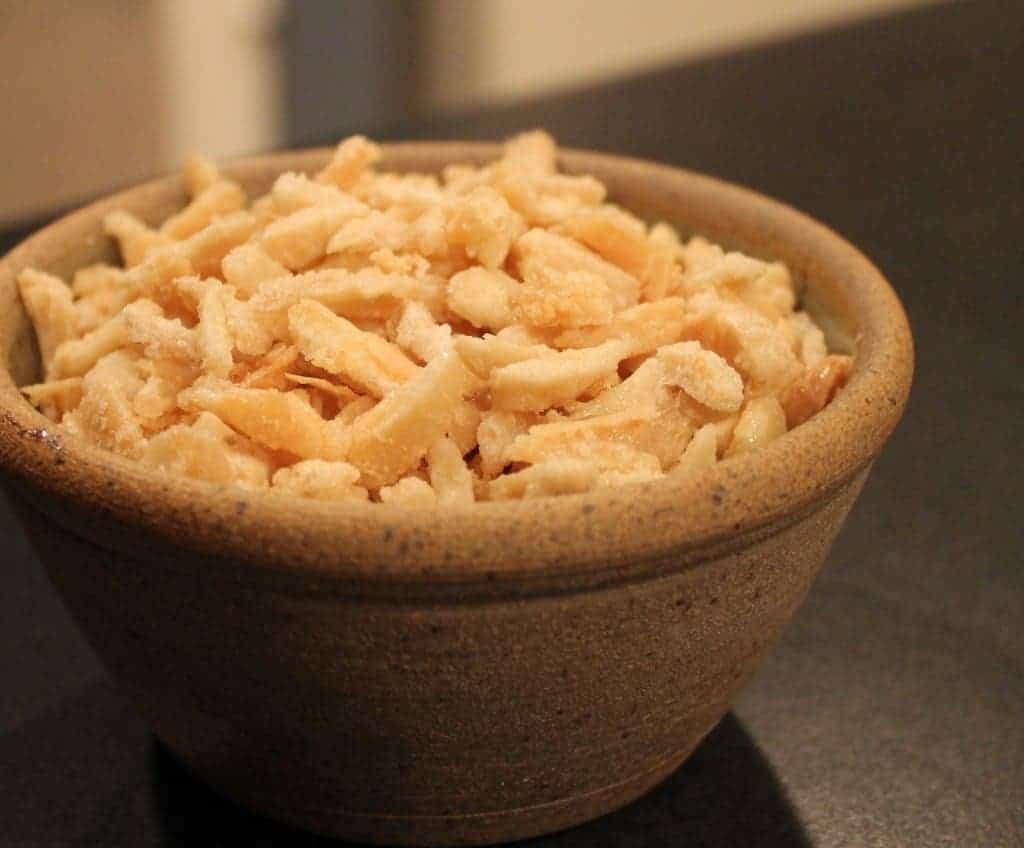 perfect sugared almonds
Author:
sugared almonds are the perfect snack as well as the perfect compliment to so many good salads. this is a quick and easy trick to kick your recipe up a notch!
Ingredients
1/2 Egg White (I know it isn't easy, but once the egg white is separated, spoon out half of it:-)
1 t. water
1 c. Slivered Almonds – or whatever nut you choose
1/3 c. sugar
Instructions
Preheat oven to 325 degrees
Place parchment paper on a cookie sheet and spray it with cooking spray.
Mix the egg white and water together.
Add the almonds and stir until well coated.
Add half the sugar and mix well.
Spread the almonds onto the prepared pan.
Sprinkle with the last 1/2 of the sugar.
Bake for 10 minutes, then take out of the oven.
Leave the almonds on the pan and stir.
Bake an additional 8-10 minutes until the almonds turn a little golden and become fragrant.
Watch them carefully the last couple of minutes – nuts will burn quickly.
Remove from the oven when they get to the desired color.
Lift the parchment paper off the pan and cool on a cooling rack.
(If left on the cookie sheet to cool, the almonds might burn.)
ENJOY!!