Poblano queso is a cheesy, flavorful, spicy dip that everyone will love. Roasted poblano peppers piled on top of a creamy queso recipe make the perfect appetizer!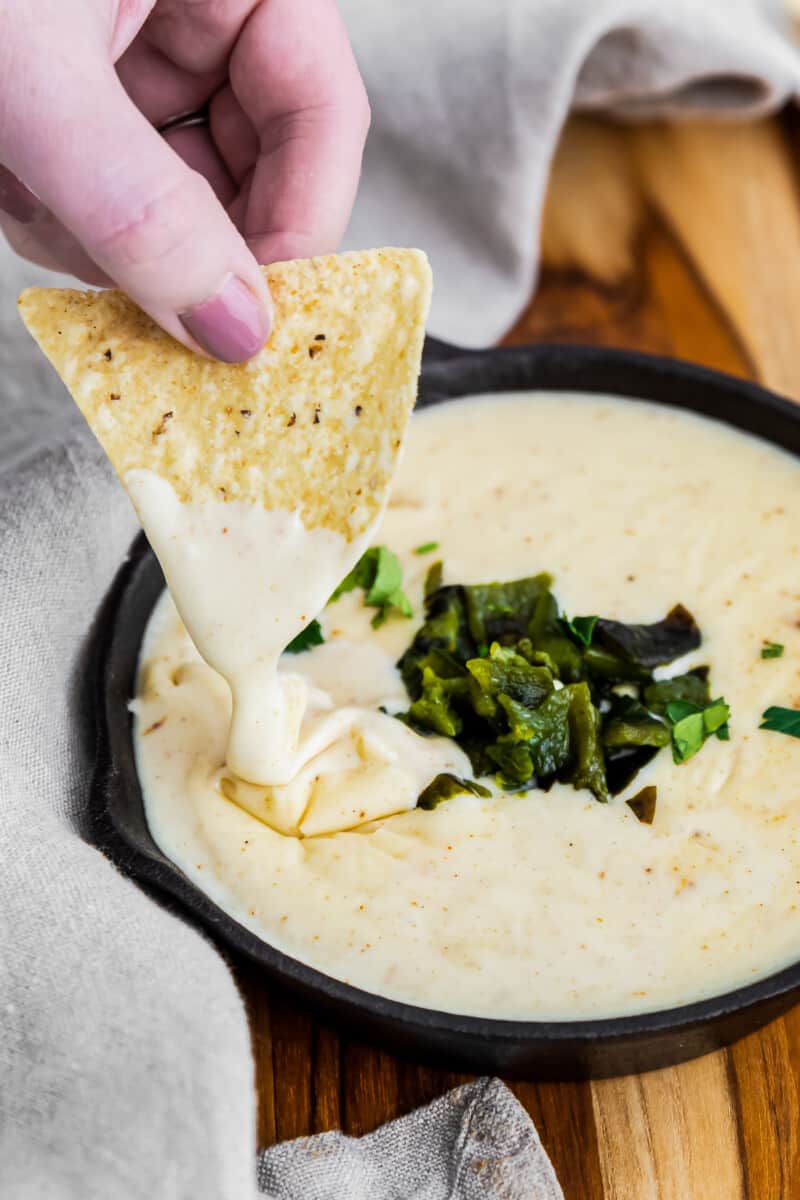 Spicy Queso Recipe
This roasted poblano pepper queso is so creamy, cheesy, and delicious. It has just the right amount of spice and plenty of flavor.
Make this easy, spicy poblano cheese sauce as an appetizer anytime. Serve it with tacos on Taco Night, with margaritas at cocktail hour, or with more appetizers and dips on game day or Cinco de Mayo.
Why you'll love this Poblano Queso Recipe recipe:
CHEESY: This queso is (of course) super cheesy, with a smooth and creamy texture.
EASY: It's so easy to make this queso from scratch for any occasion.
PERFECTLY SPICY: The roasted poblano peppers, chili and cumin make it perfectly spicy (without being overwhelming).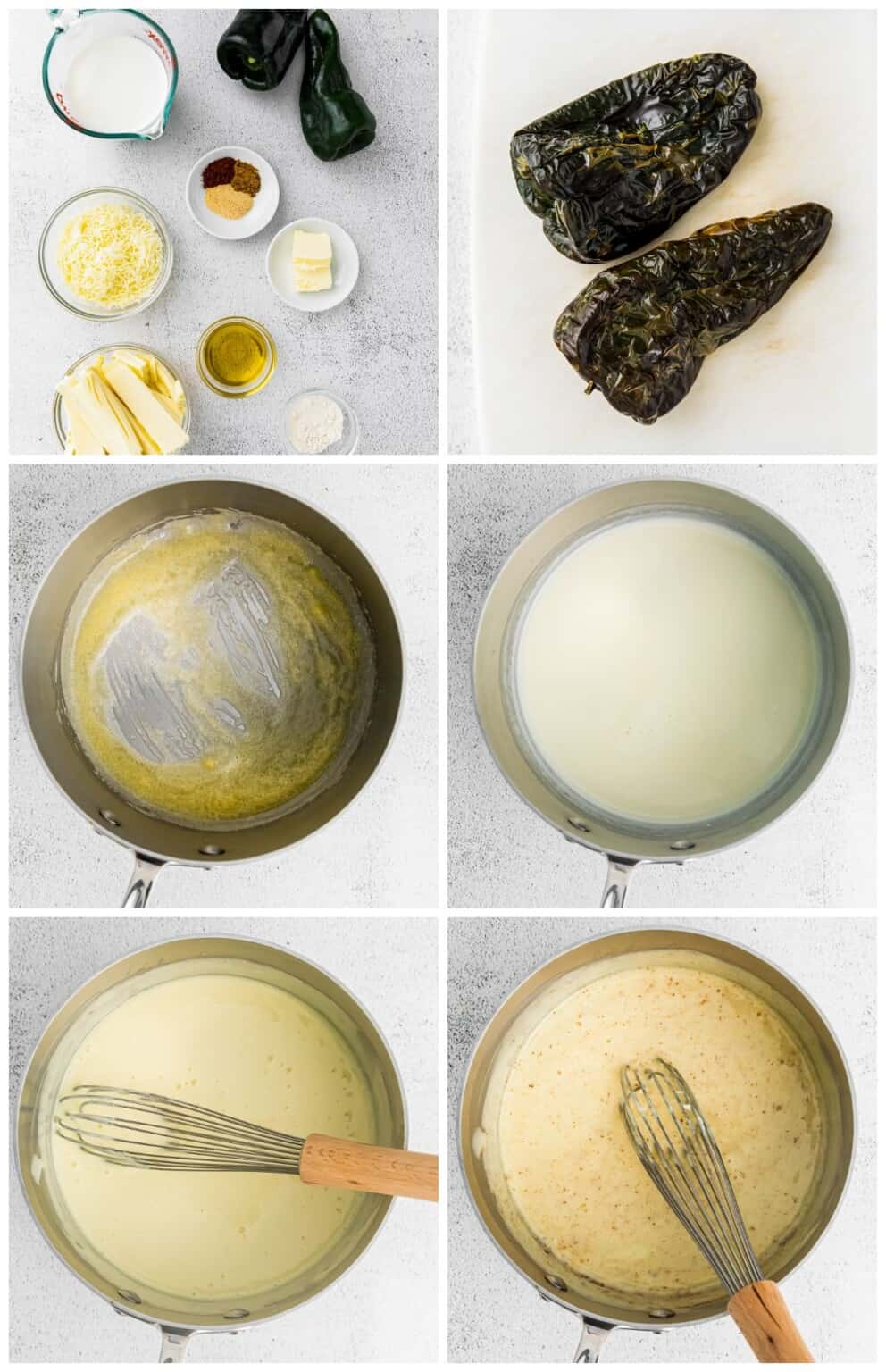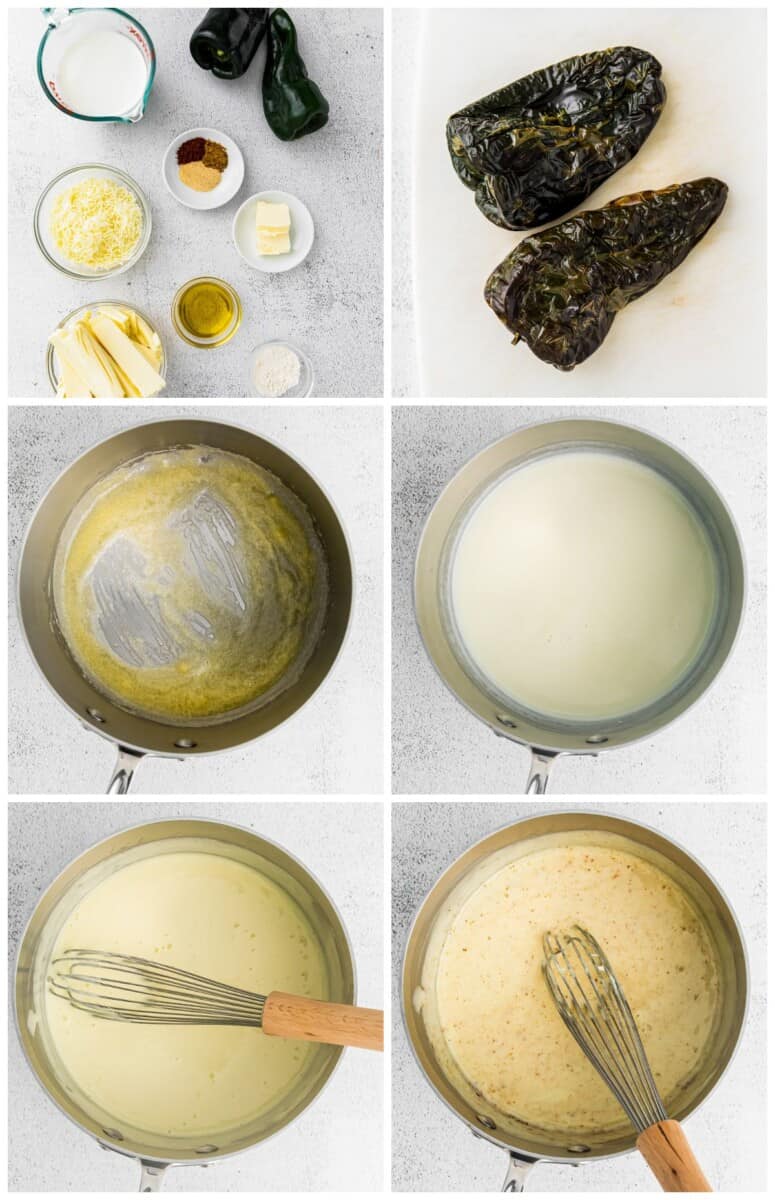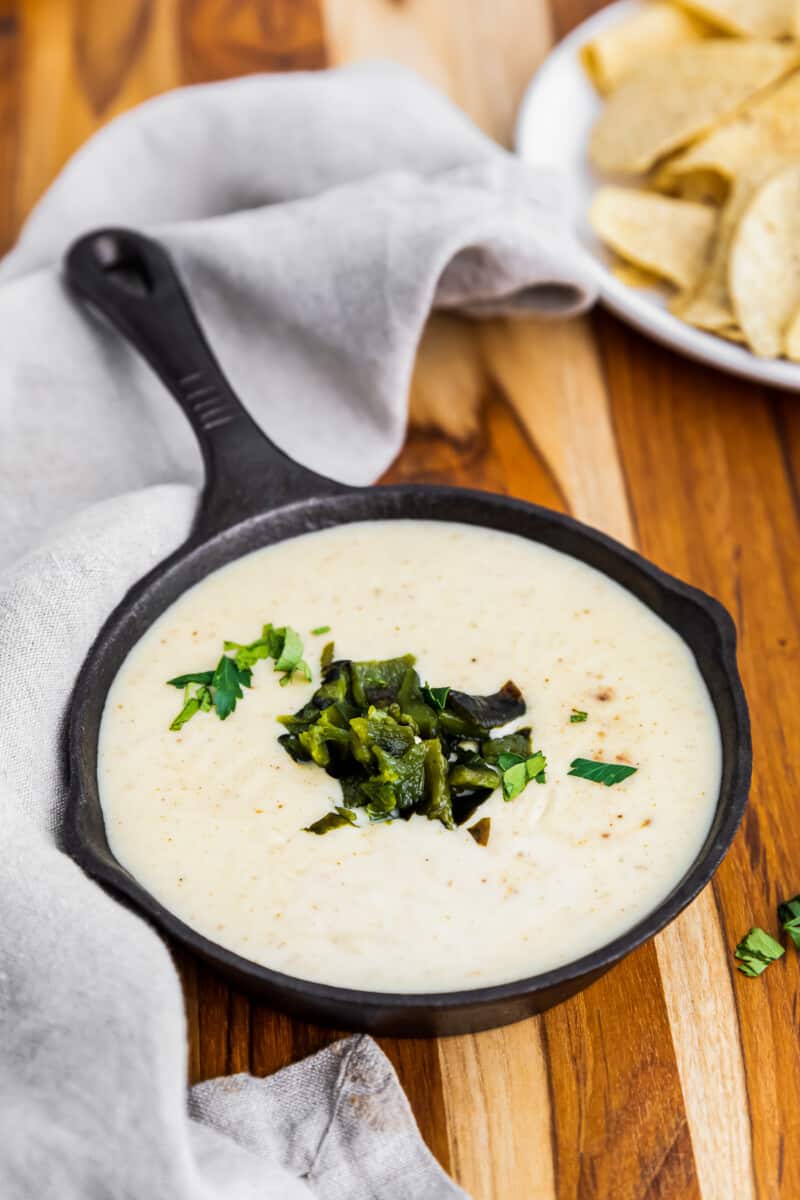 How to make Poblano Queso
You can jump to the recipe card for full ingredients & instructions!
Brush the poblanos with olive oil, place them on a baking sheet, and roast the peppers until blistered.
Let them cool, then remove the stems and seeds, and dice them. Set aside.
Cook butter and flour together in a saucepan until the mixture thickens. Then add in the milk and let it continue to thicken.
Reduce heat, then stir in the cheese until fully incorporated. Stir in the spices.
Pour queso into a bowl or serving dish and top with the roasted poblano peppers. Enjoy!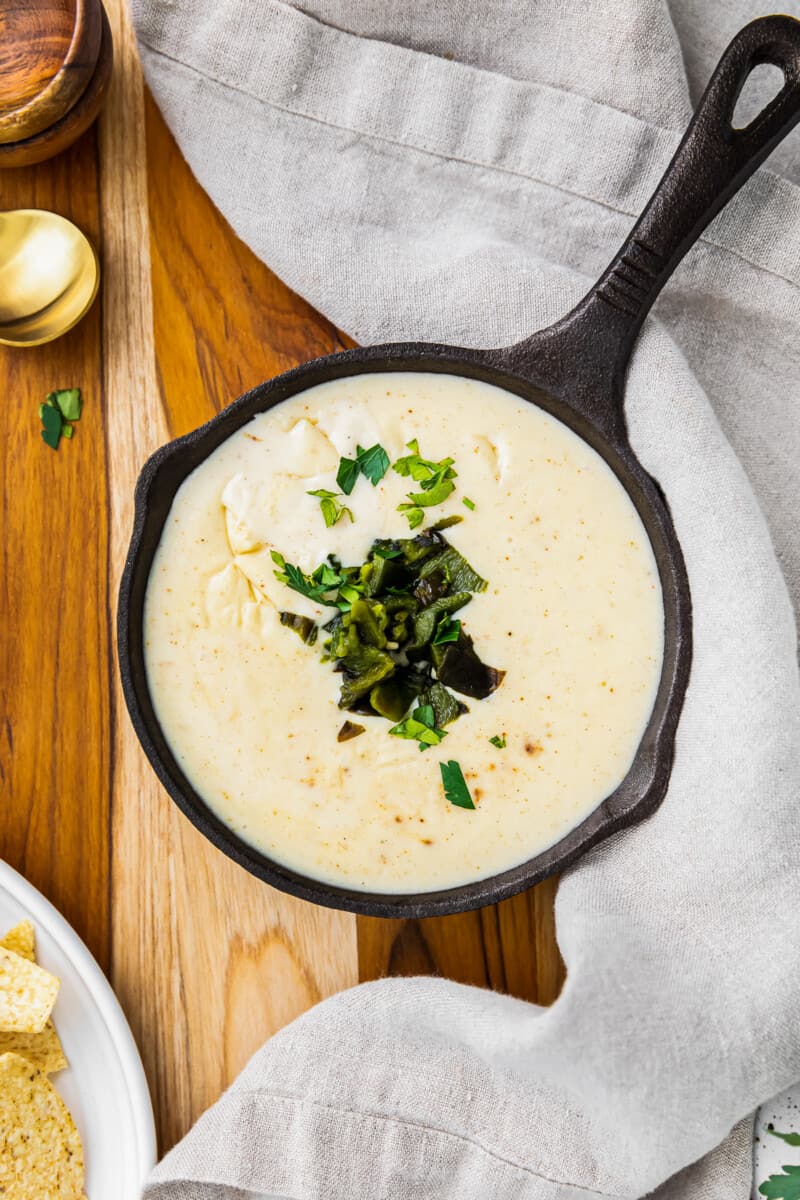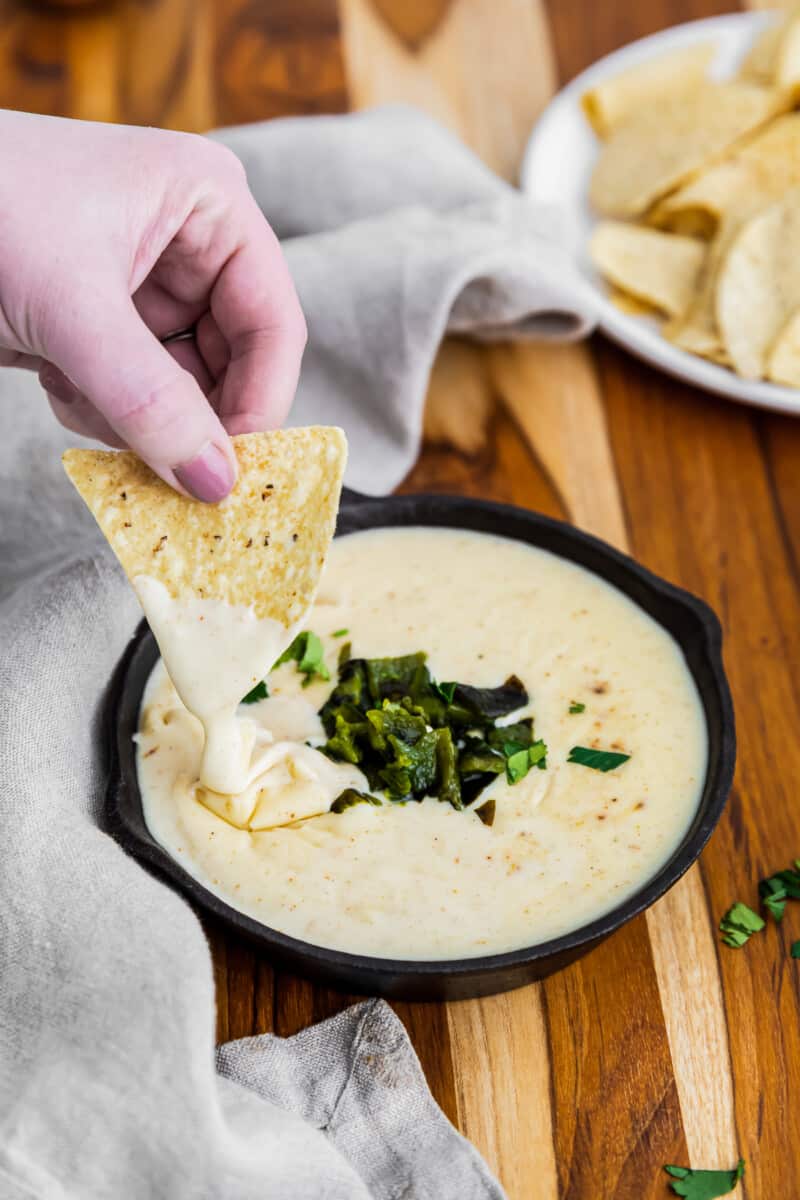 Are poblano peppers spicy?
Poblanos are a little bit spicy, but relatively mild compared to some other peppers. That's what makes them so great to cook with and add into queso. There's some heat, but they won't make you sweat.
How long does this queso last in the fridge?
Any leftovers should be stored in an airtight container in the refrigerator up to 3 days.
How do you make queso thicker?
For this recipe, we're starting with a base of butter and flour. This mixture (a roux) sets us up for a nice thick queso recipe.
If it doesn't seem to be thick enough for your liking, you can add in a bit more flour and mix until fully incorporated.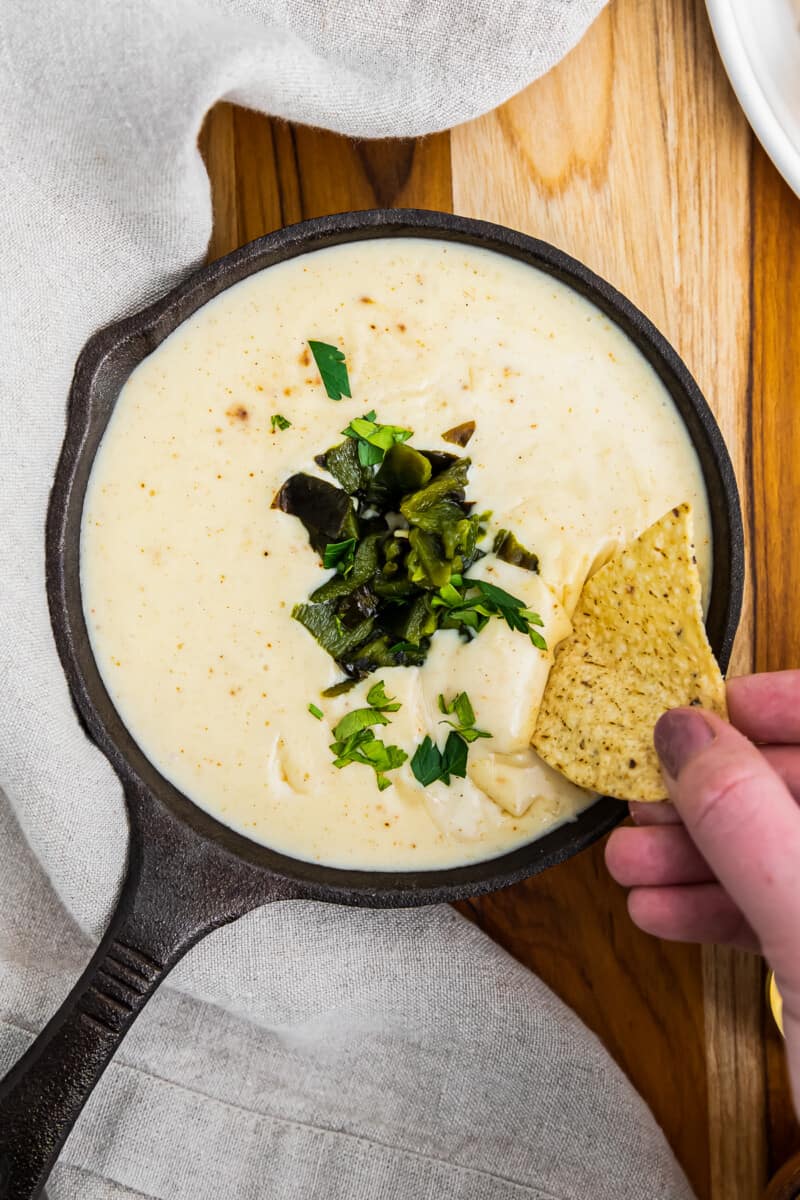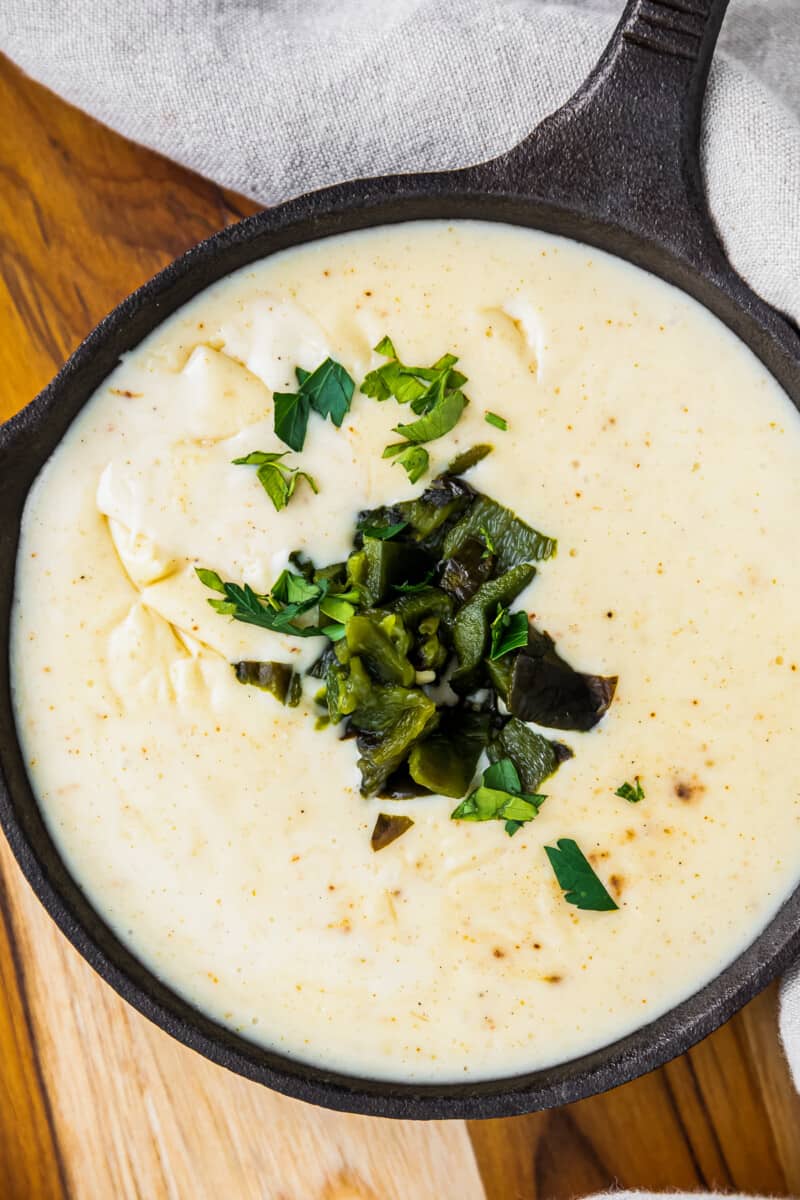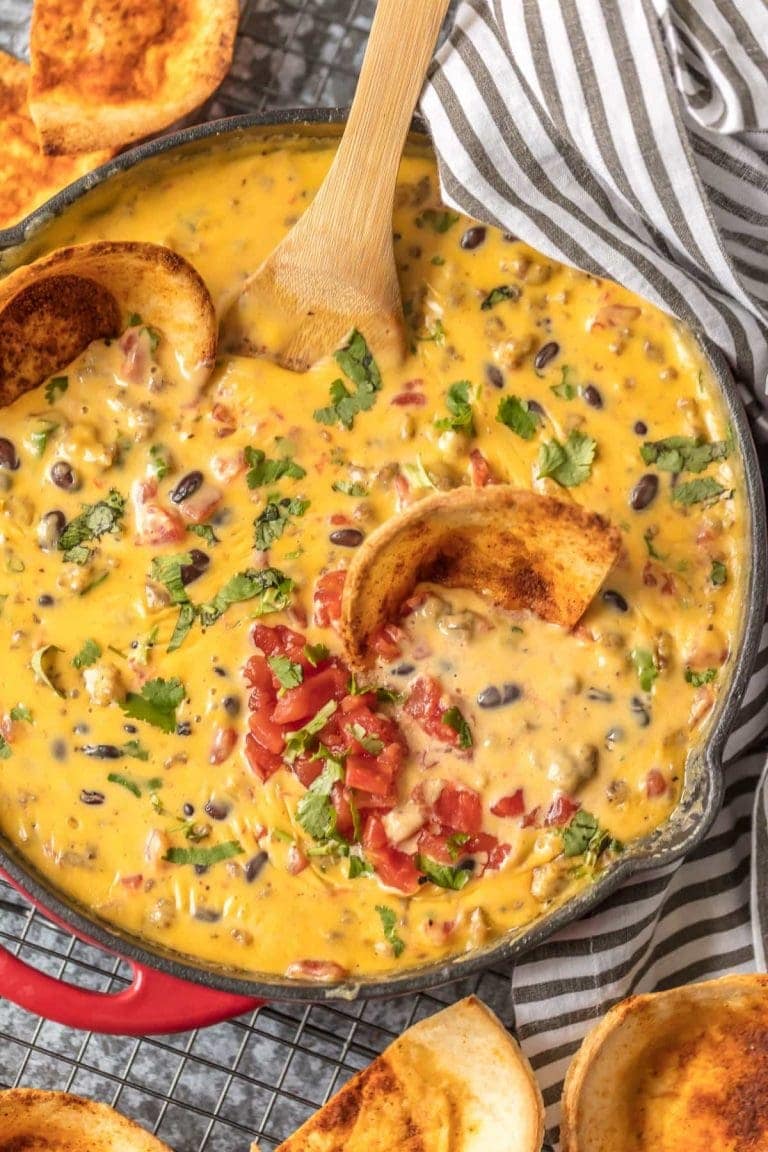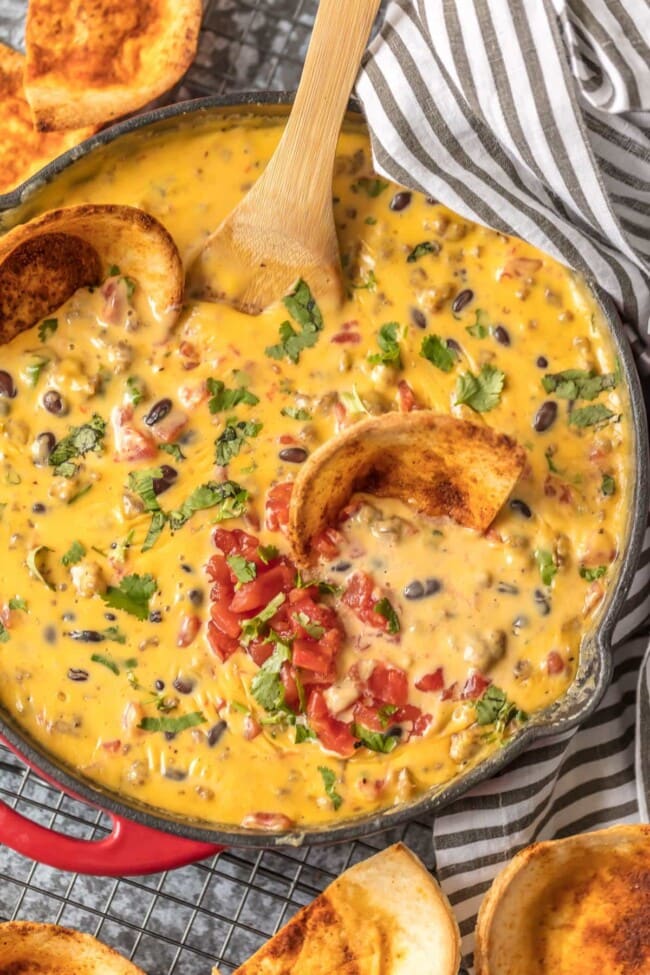 So Cheesy!
17+ Favorite Cheese Dips
Check out all the cheese dip recipes, our specialty!
See Queso Dips
Tips!
Roasting the poblanos brings out their flavor so they're extra delicious on top of the queso.
You want to create the base of this queso and let that properly thicken BEFORE stirring in the cheese.
To reheat leftovers, place it in the microwave at 30 second intervals, stirring regularly, until fully warmed through.
Serve with tortilla chips, breads, crackers, or veggies.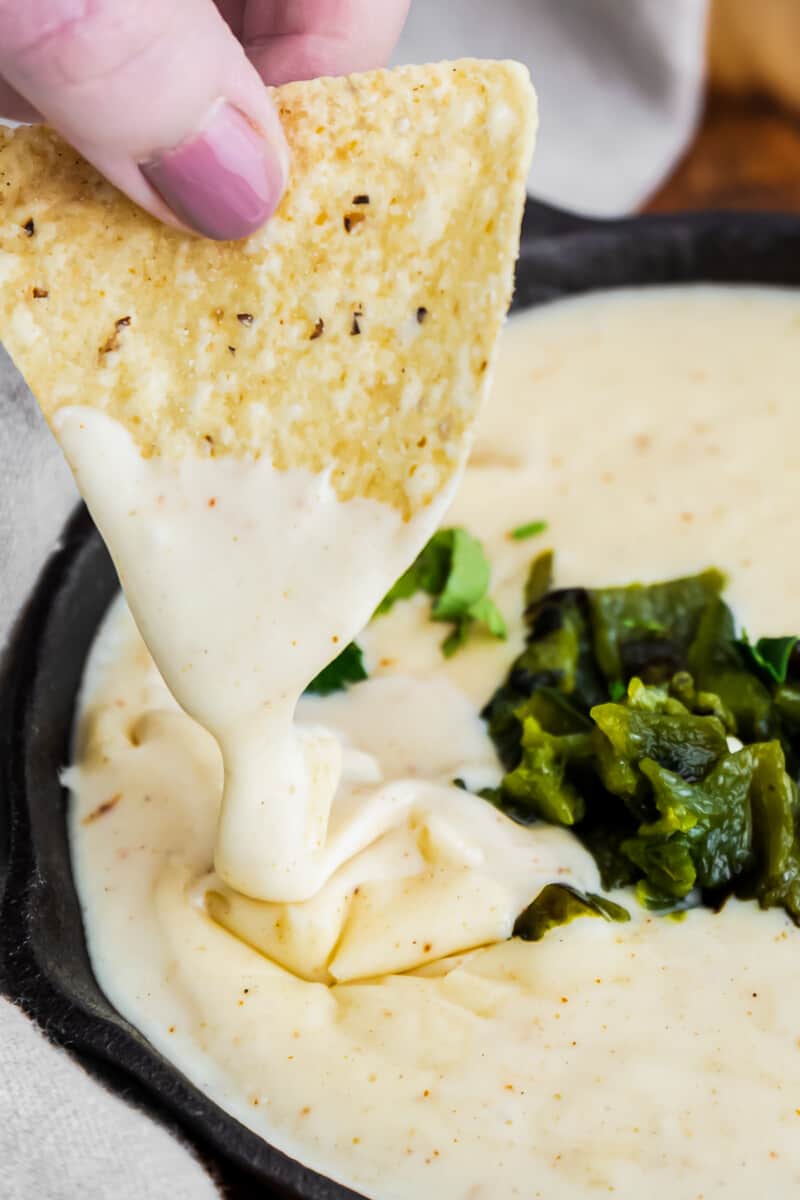 This deliciously spicy poblano pepper queso will be gone before you know it! It's so tasty and so addicting.
If you make this recipe be sure to upload a photo in the comment section below or leave a rating. Enjoy! You can also jump to recipe.