An old-fashioned Raisin Pie is so simple yet so mouthwateringly delicious! The warm pie filling is made with raisins, rum, brown sugar, cinnamon, and citrus for a rich, sweet, and comforting flavor. This double-crusted pie is so easy to make, you'll be baking it up for every holiday!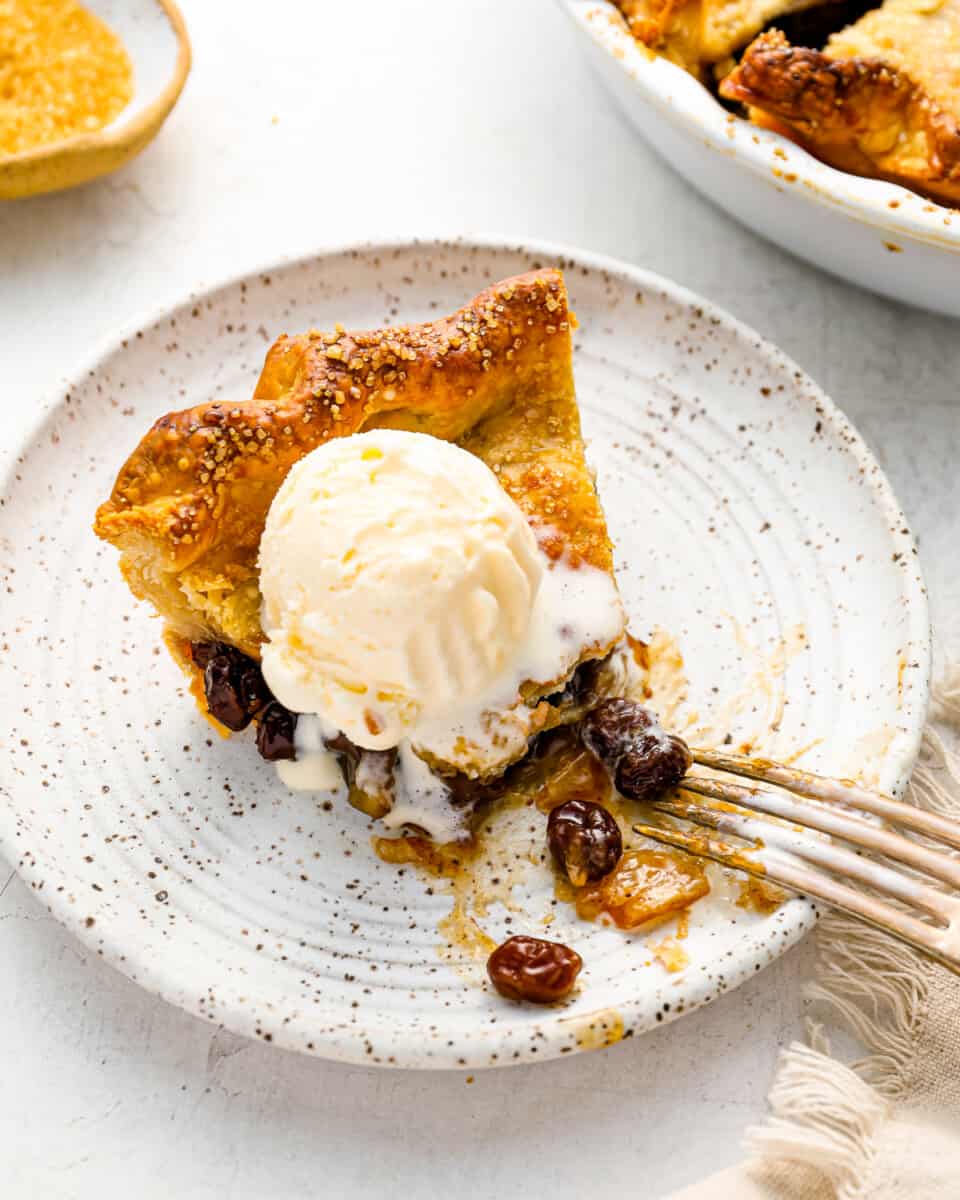 What's in this Raisin Pie Recipe?
Plump, juicy rehydrated raisins are mixed with warm-spiced ingredients like rum and cinnamon to create a sweet and rich filling for this classic pie.
Raisins: The star ingredient of the pie, providing a naturally sweet and chewy texture.
Water: Used to rehydrate the raisins, making them plump and juicy.
Rum: Adds a rich and aromatic flavor to the filling.
Orange: Adds citrusy brightness to the pie that complements the sweetness of the raisins.
Brown Sugar: Sweetens the filling and adds a deep, caramel-like flavor.
Cornstarch: Thickens the filling.
Cinnamon: Adds a warm, spicy flavor to the pie.
Kosher Salt: Balances the sweetness and enhances the natural flavor of the pie.
Vinegar: Adds acidity, which balances the sweetness of the pie.
Unsalted Butter: Helps create a rich and smooth filling.
Pie Crusts: Use two crusts to make a double-crusted pie that encases the raisin filling.
Egg White: Use this to make an egg wash, that creates a beautiful golden-brown and glossy finish.
Pro Tip: Microwave the whole orange for 10-20 seconds, then roll it firmly on the counter to release as much juices as possible!
Variations on Old Fashioned Raisin Pie
This raisin pie is ripe for experimentation! Try adding diced apples, chopped nuts, or chocolate chips to the pie filling for a little extra flavor. You could also swap out some or all of the raisins for craisins or another dried fruit.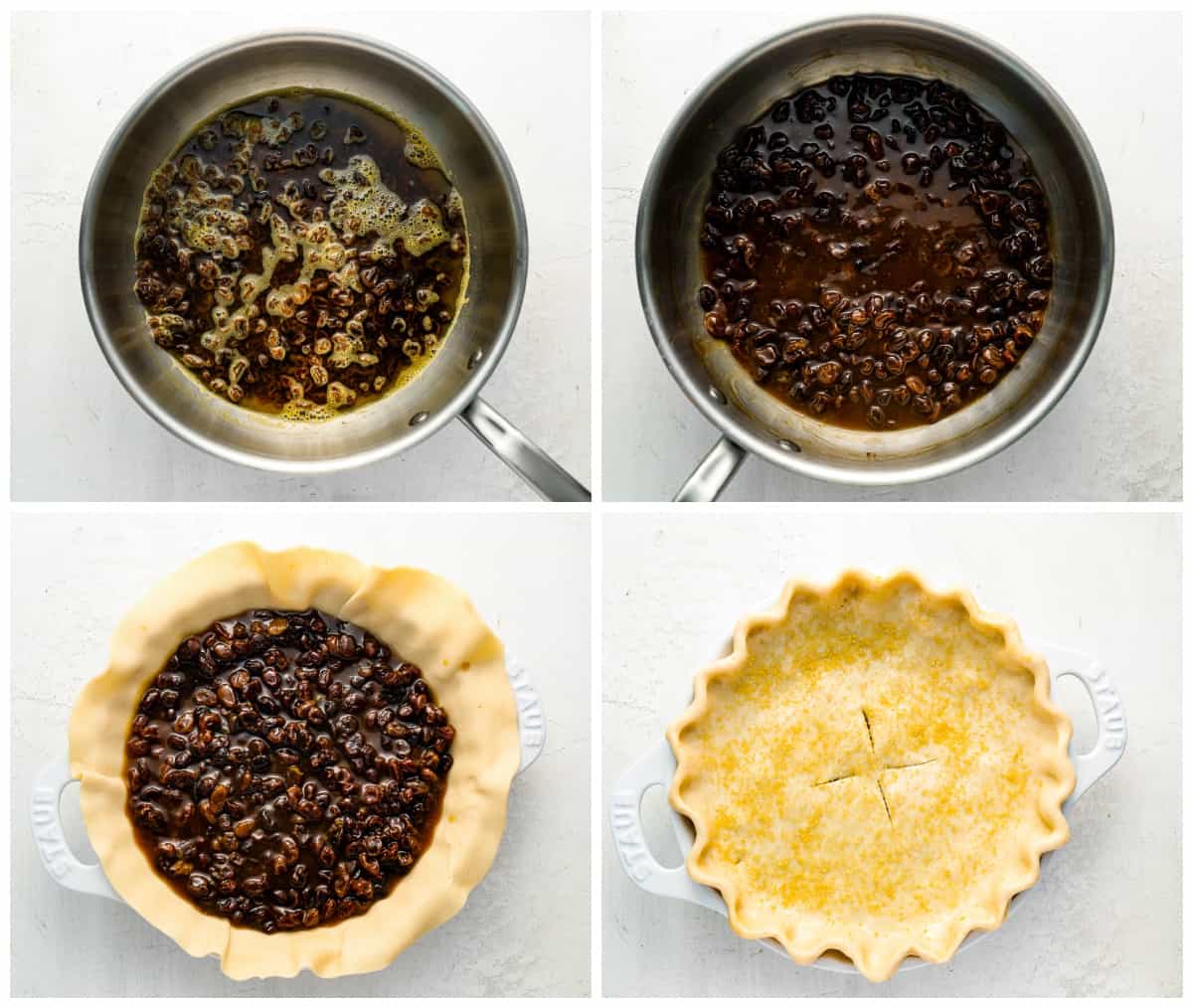 What is raisin pie made of?
This pie consists of a buttery top and bottom pie crust stuffed with a gooey raisin and brown sugar-based filling.
Where did raisin pie originate?
There are many potential origins of this tasty pie. It is thought to be German, Midwestern, or Mennonite!
When was raisin pie popular?
This pie reached its peak popularity in 19th-century Pennsylvania German homes, when it was a popular funeral dessert.
Does raisin pie need to be refrigerated?
This pie should be refrigerated after about 2 days, as it will start to go bad beyond that point.
How long does raisin pie last?
This pie will keep fresh for up to 2 days at room temperature or longer if refrigerated.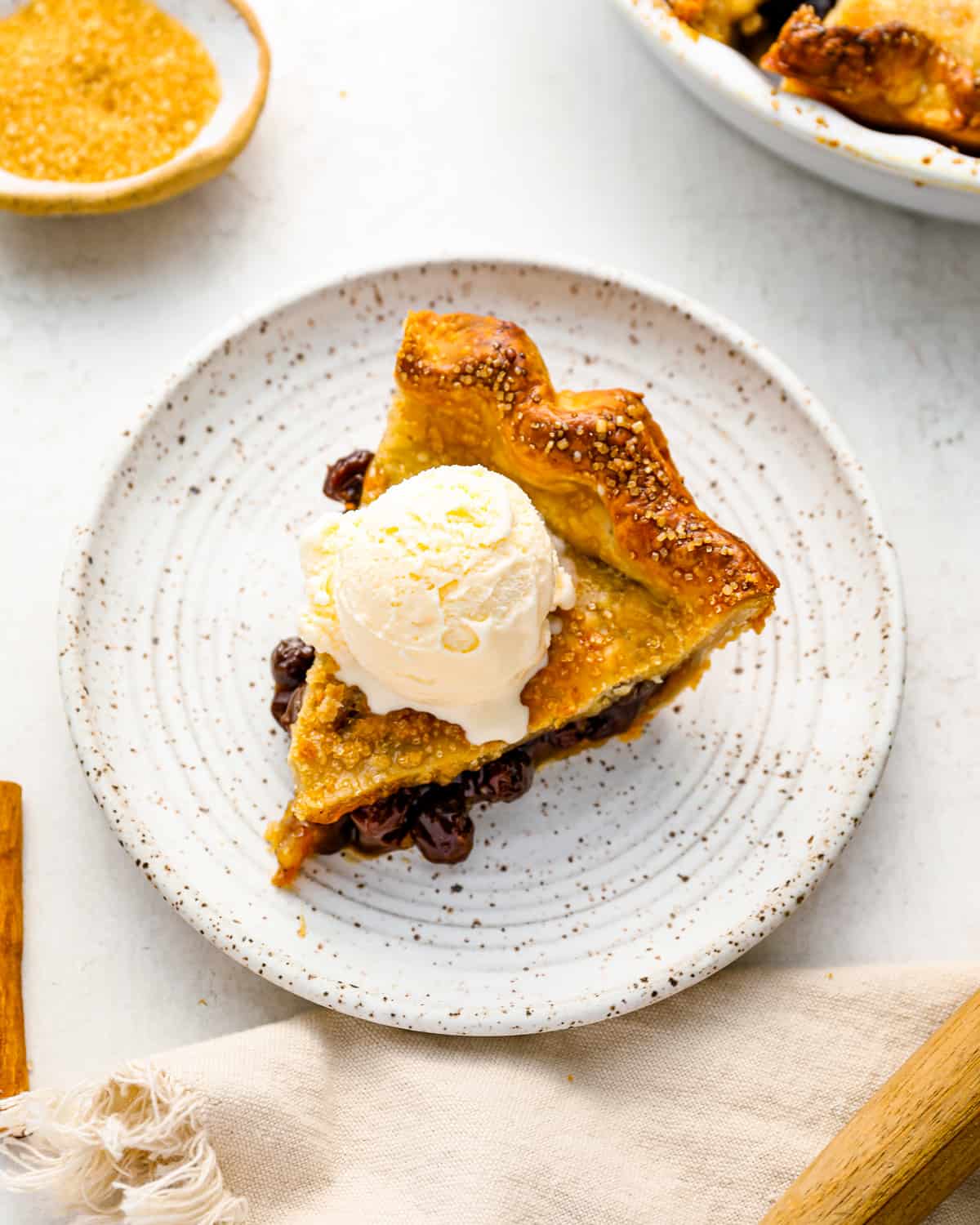 How to Store
Store leftover raisin pie tightly wrapped in plastic wrap at room temperature for up to 2 days, or in the refrigerator for up to 4 days. Enjoy chilled, at room temperature, or gently warmed in the microwave.
How to Freeze
Freeze leftover pie slices tightly wrapped in 2 layers of plastic wrap and 1 layer of aluminum foil for up to 3 months. Let thaw overnight in the refrigerator before enjoying.
Serving Suggestions
Serve slices of this rich and gooey raisin pie with a scoop of pumpkin ice cream and a drizzle of caramel sauce. Pair it with a warm cup of chai tea or some spiced pear cider. Yum!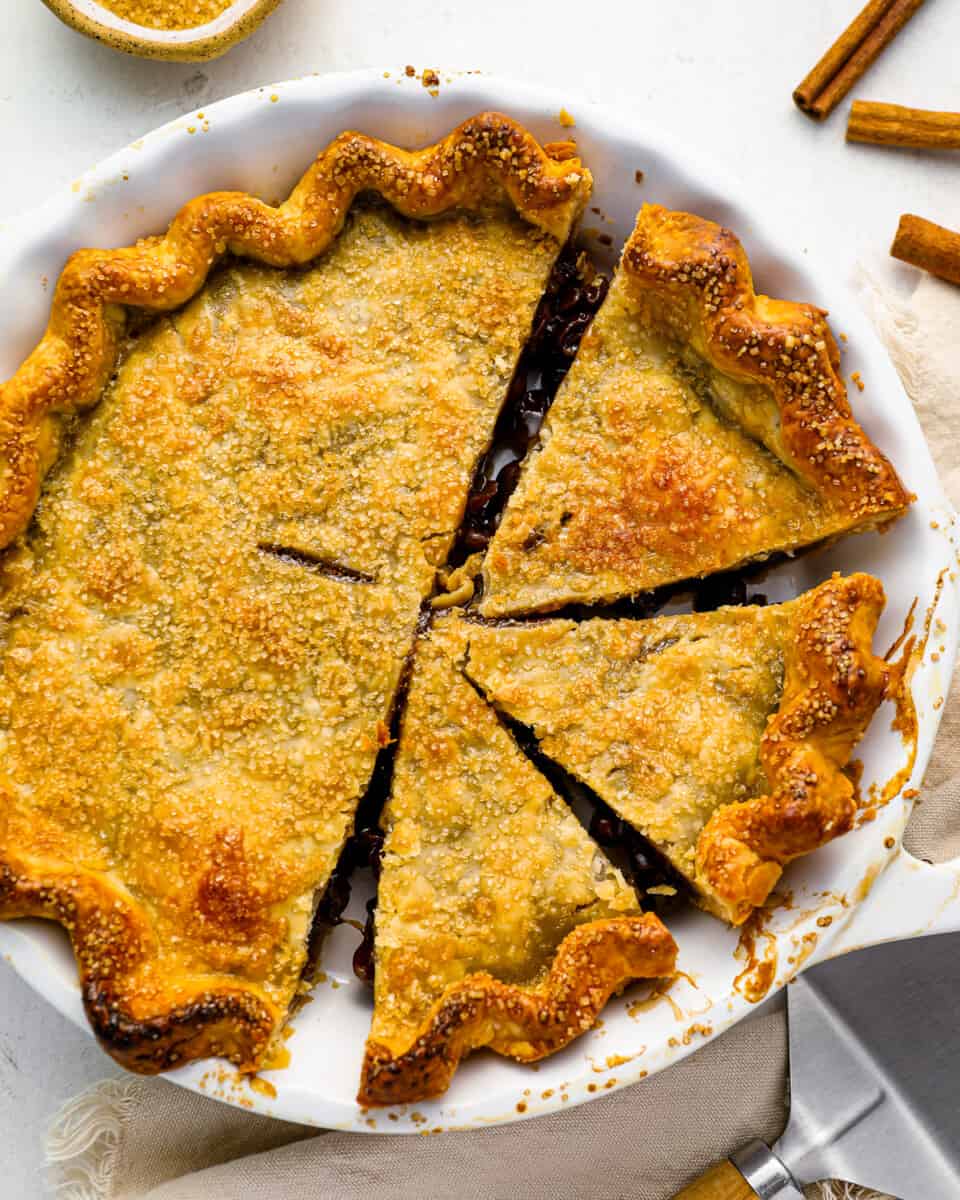 More Desserts with Raisins We Love