Pear Cider is an awesome fall drink. This Spiced Pear Cider recipe is a blend of pear juice, apple cider, ginger liqueur, and plenty of spice! It's an alcoholic drink, but you can make a non-alcoholic version too. Warm, delicious, and perfect for the holidays!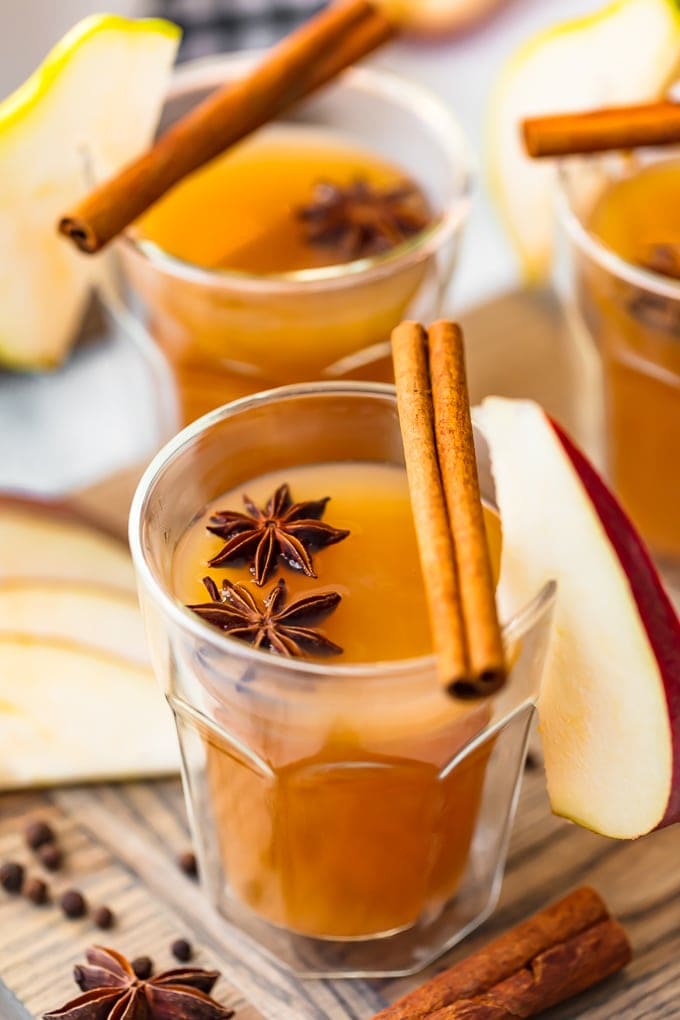 Pear Cider Recipe
The fall season calls for cider of all kinds! I need a warm drink to sip on during chilly nights, and cider is just perfect for holidays. We've done apple cider, we've done cranberry spiced cider, now we're adding pear cider into the mix!
This Spiced Pear Cider with Ginger has a great blend of flavor that will warm you up in a flash. This holiday drink is a mix of hard apple cider and pear juice, with plenty of things to spice it up. It's a cocktail made for Christmas, but it can also be made alcohol-free if you prefer.
I just love the flavor of this drink and I know you will too! It's easy to make for just a couple of people, or for a group. Serve it on winter evenings after dinner, or serve it at holiday parties.
This Ginger Spiced Pear Cider is so tasty! It's perfect for holidays or any winter day.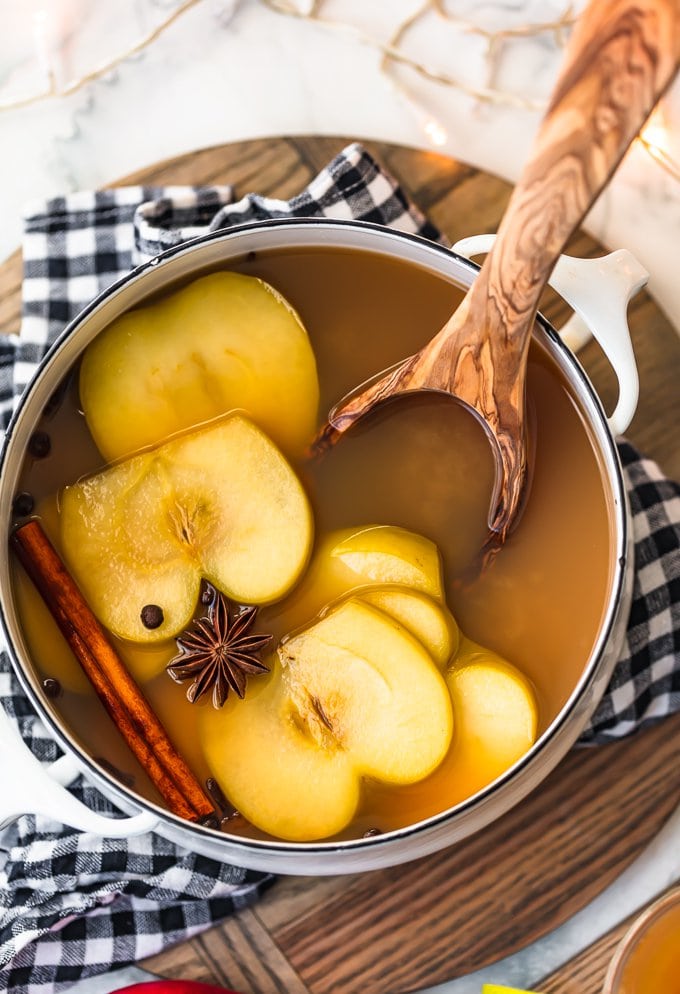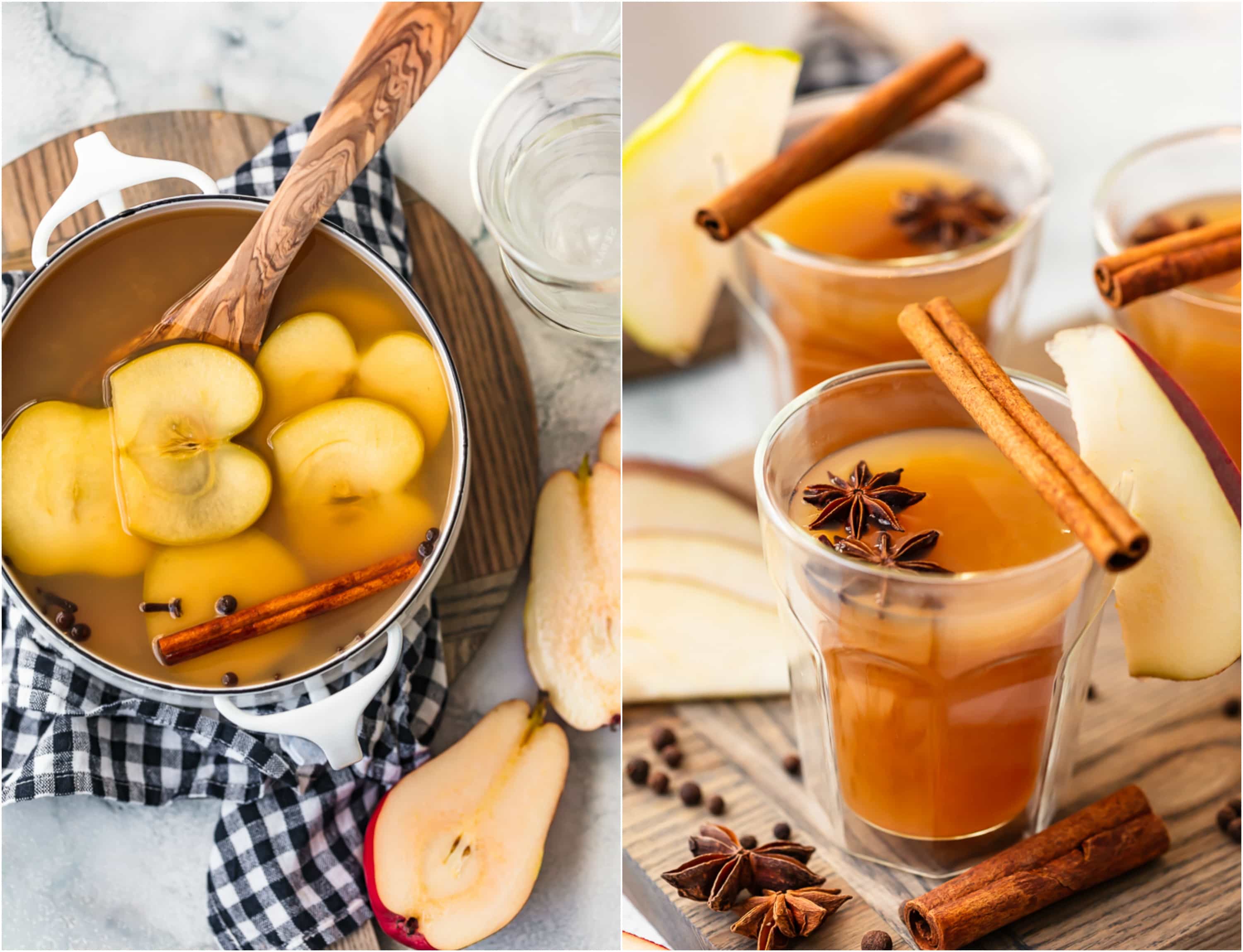 Spiced Pear & Apple Cider
This delicious pear cider is a blend of pear juice, hard apple cider, ginger liqueur, and lots of spices. Everything mixes together so well to create a seriously tasty drink. It's so easy to add in those extra flavors to regular apple cider to make it even better.
What's in Spiced Pear Cider?
Pear Juice
Hard Apple Cider (or regular apple cider for non-alcoholic version)
Ginger Liqueur (or ginger ale for non-alcoholic version)
Dark Brown Sugar
Allspice
Cloves
Cinnamon Sticks
Nutmeg
Ginger Root
Sliced Apple
Sliced Pear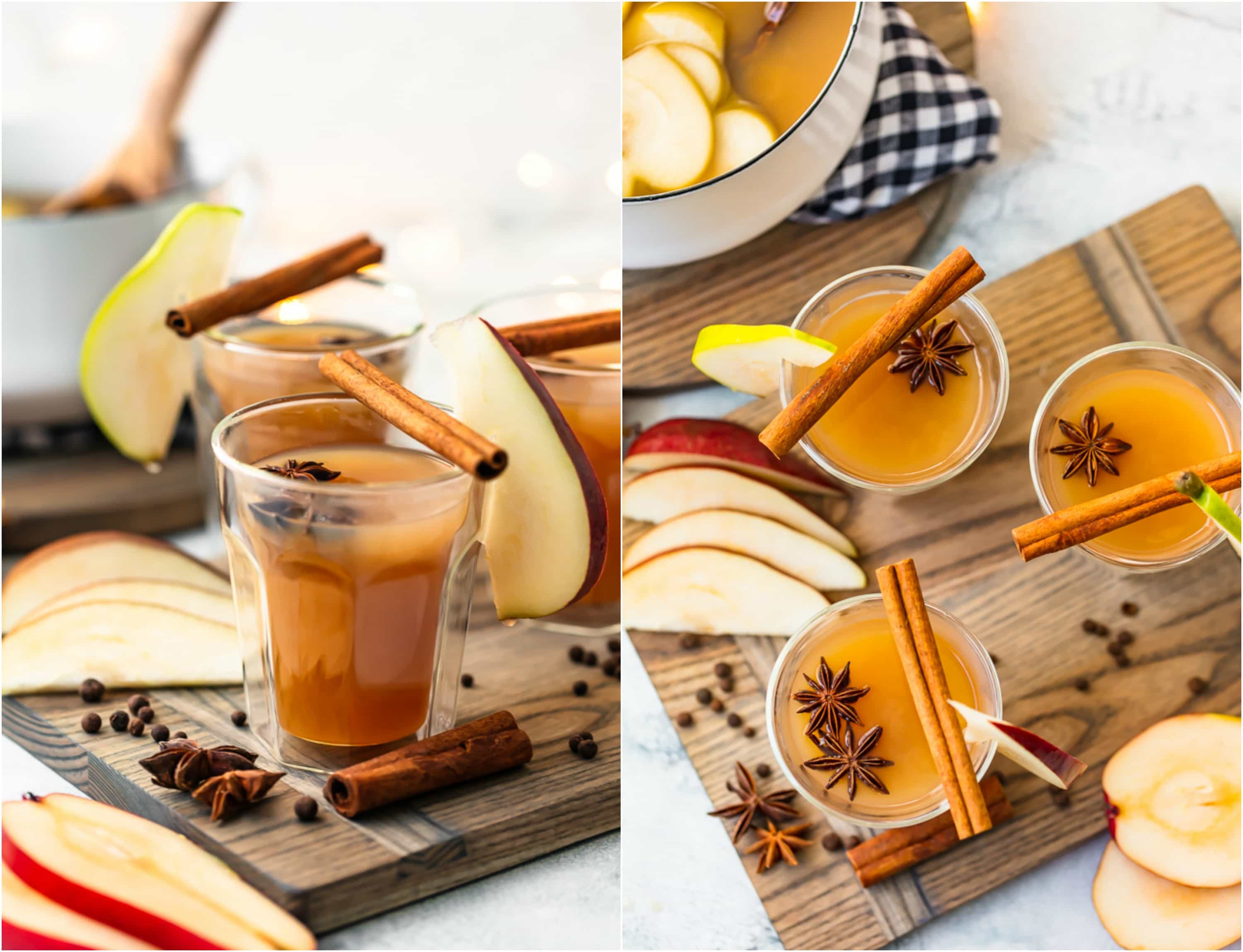 How to Make Spiced Pear Cider
Making spiced pear cider is so simple! All you really need to do is throw your ingredients into a pot, heat it up on the stove, and then serve. You can have this delicious drink ready for parties in no time.
Combine all ingredients a large pot or dutch oven.
Bring to a boil then reduce heat and let it simmer for 30-60 minutes.
You can also heat it or keep it warm in a slow cooker.
Serve in mugs and garnish!
This is a cocktail recipe, but you can easily turn it into a non-alcoholic cider drink if you prefer. Just switch out the hard apple cider for regular apple cider, and replace the ginger liqueur with ginger ale. Then follow the same steps and you'll have a delicious alcohol-free drink to serve to the whole family.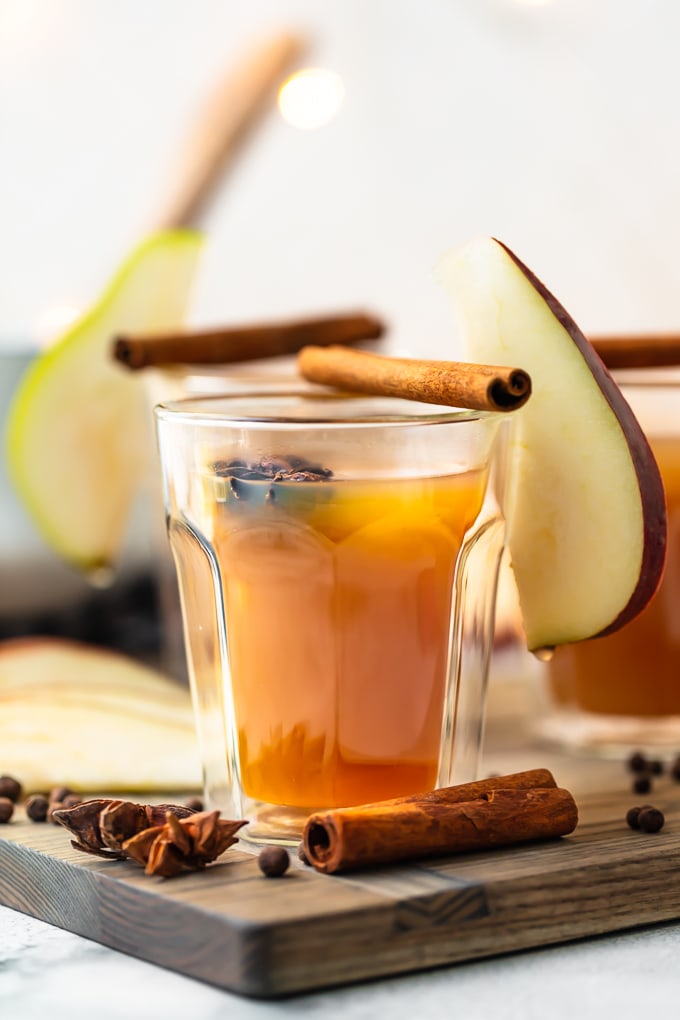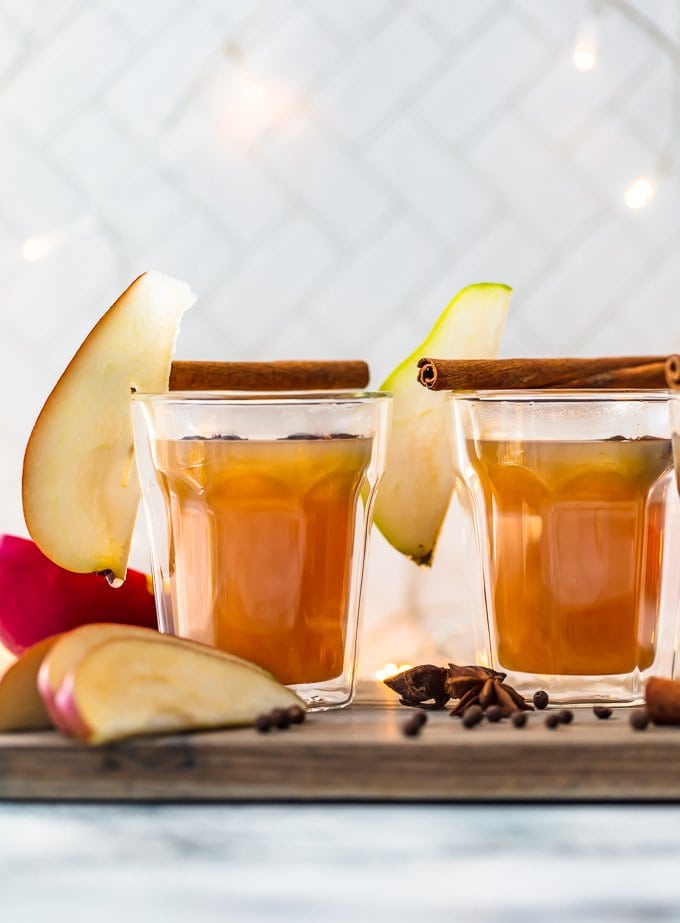 Holiday Cocktail Recipes
This Spiced Pear Cider is another awesome cocktail to add to the holiday season. I love creating fun drinks for the winter season because we all need something to warm us up during those colder months. This definitely does the trick!
Check out some of these other cocktails perfect for the fall season: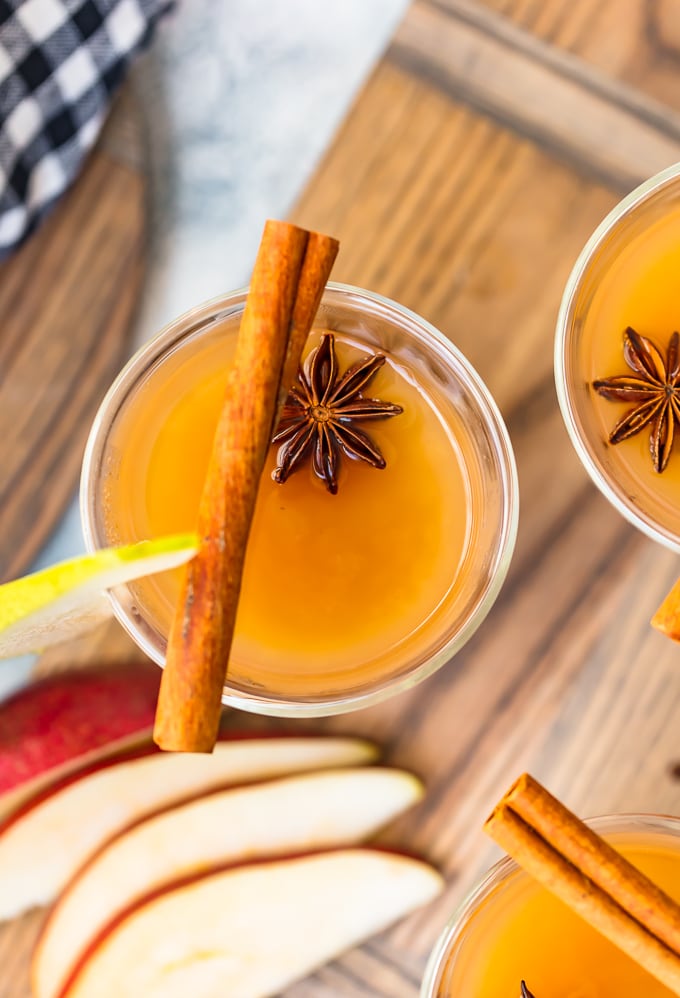 This Ginger Spiced Pear Cider is a must make this season. So much flavor, so much warmth, and so much goodness! Make it for Christmas, for Thanksgiving, for New Year's Eve, or for those cold winter nights at home.
See the recipe card below for details on how to make Spiced Pear Cider with Ginger. Enjoy!
If you like this recipe, try these other seasonal drink recipes: