Red wine glazed carrots are a simple recipe that makes a great addition to your holiday table. The glaze for the carrots is easy to make and they will add a unique and well enjoyed flavor to the dinner table.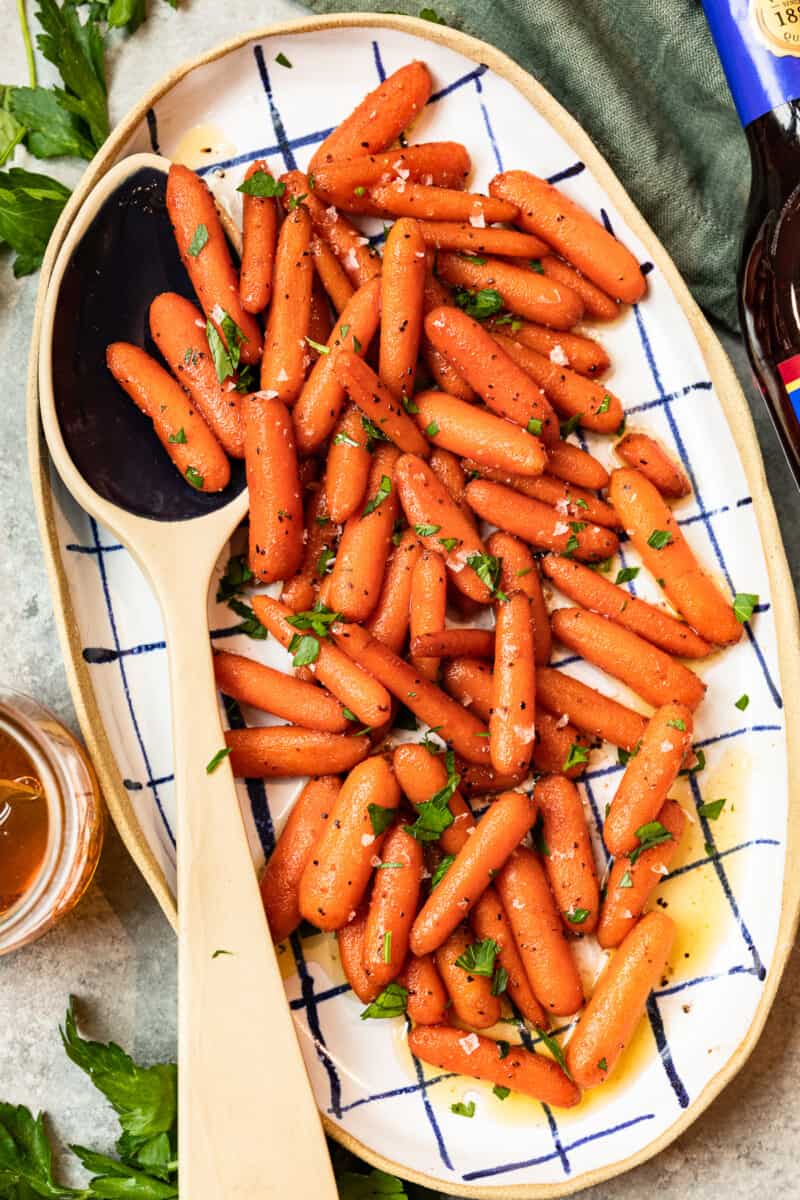 Easy Red Wine Glazed Carrots Recipe
Carrots are such a great side dish! We love this recipe because it's super easy to make. Kids love it. Adults love it. It adds elegance to the meal and it's not your basic carrot recipe.
These carrots re sweet and tangy from the honey, red wine, and some vinegar added near the end of the simmer. The mixture of spices adds a wonderful complexity to the overall flavor profile. This is the sort of dish that you can brag about toiling over, but not spend too much time prepping and cooking.
Why you'll love this Glazed Carrots recipe:
ELEGANT SIDE: This recipe takes a basic carrot and gives it a decadence that all your family and friends will enjoy. It's a great addition for any holiday meal from Thanksgiving, Christmas, to Easter
SIMPLE INGREDIENTS: This stove top carrot recipe contains commonly found ingredients that are easy to find even during the holidays
EASY TO MAKE: Even the novice chef can master this simple glazed carrot recipe.
When the holidays roll around, there is more time spent with family and friends around the table. Having a go-to recipe to share is essential during the busiest time of year. This easy red wine glazed carrot recipe is one to keep on hand for the holidays.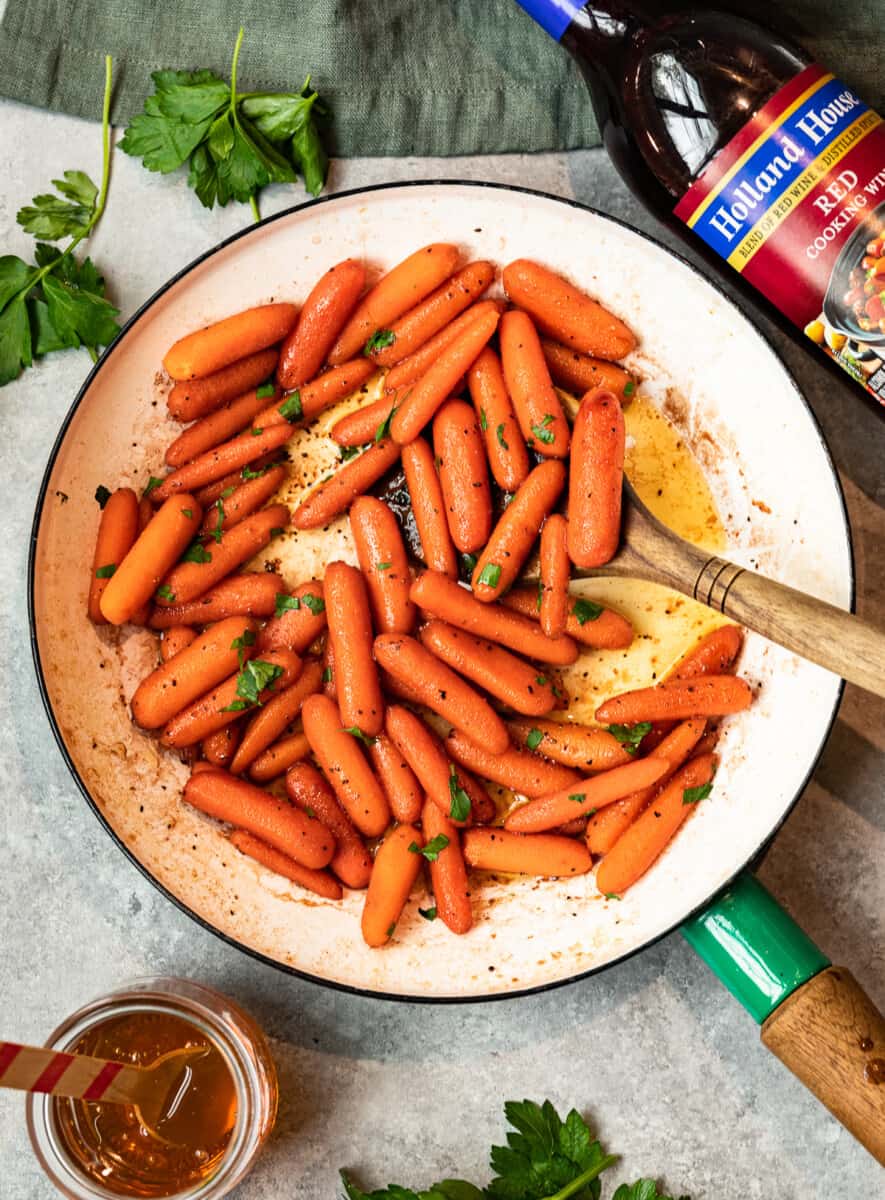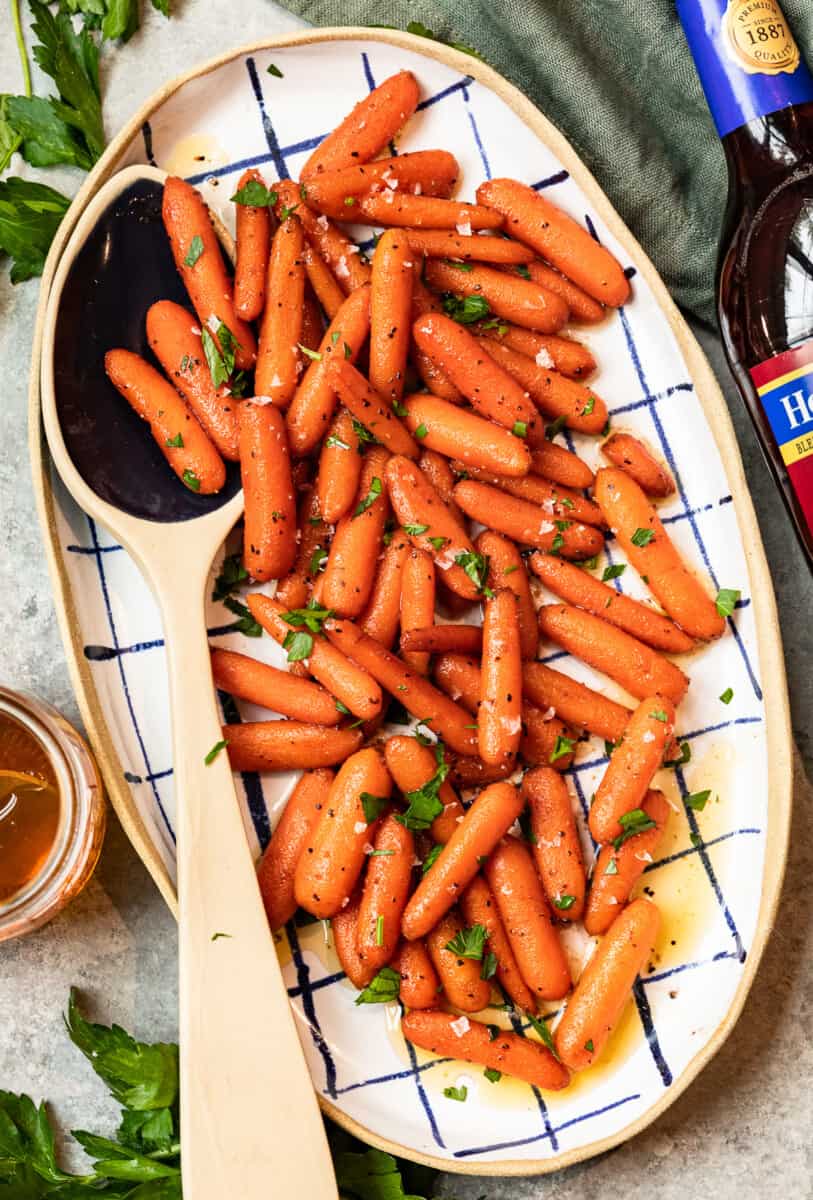 How to make Red Wine Glazed Carrots
You can jump to the recipe card for full ingredients & instructions!
Place the butter in the skillet on medium-high heat.
Add the carrots and seasoning.
Stir the carrots until they are completely coated in the butter.
Add the cooking wine and the honey.
Bring the pan to a boil and then reduce the heat.
Simmer for twenty minutes and stir the carrots occasionally.
Add in the vinegar and cook for another four minutes or so, until the liquid is gone.
Remove from the heat and garnish with fresh parsley and sea salt.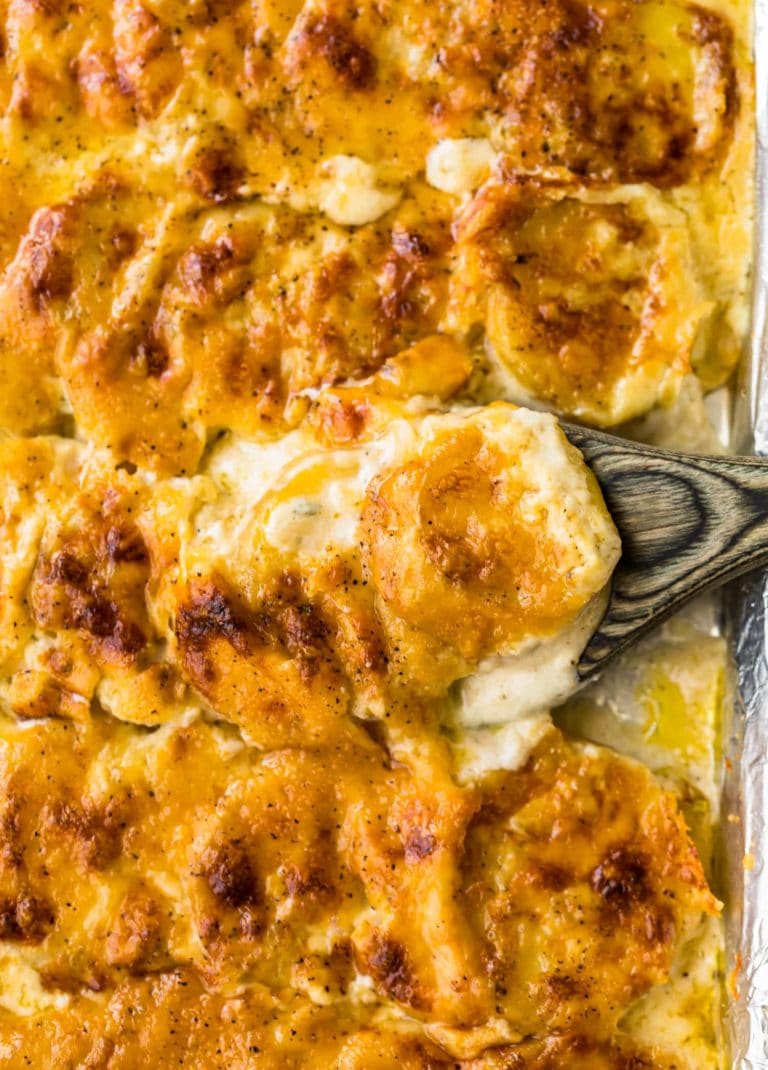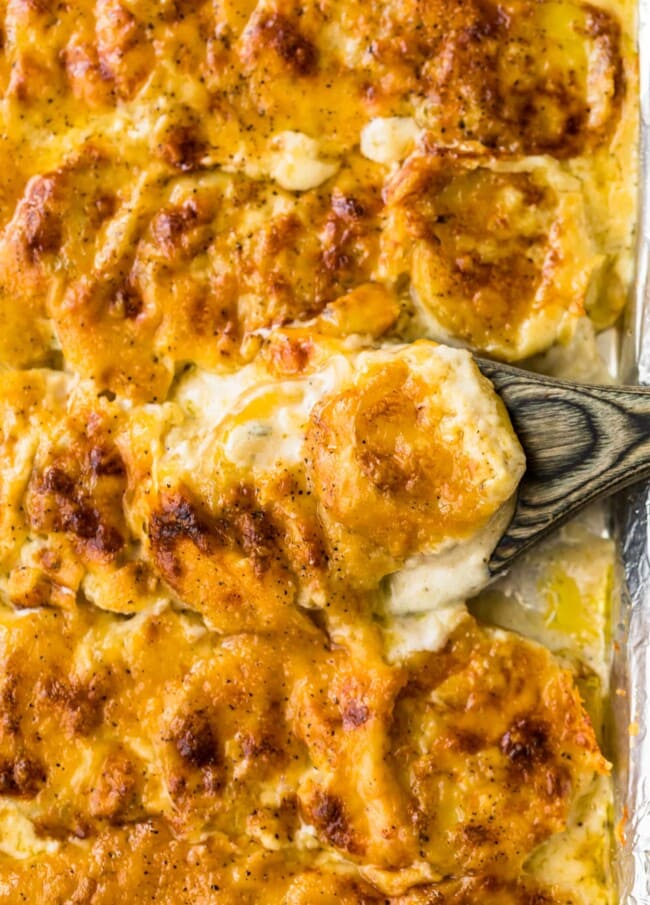 All the Holiday Sides
60+ Holiday Side Dish Recipes
This holiday season be sure to check out our sides guide for all the recipes plus tips and tricks for entertaining.
See Sides Guide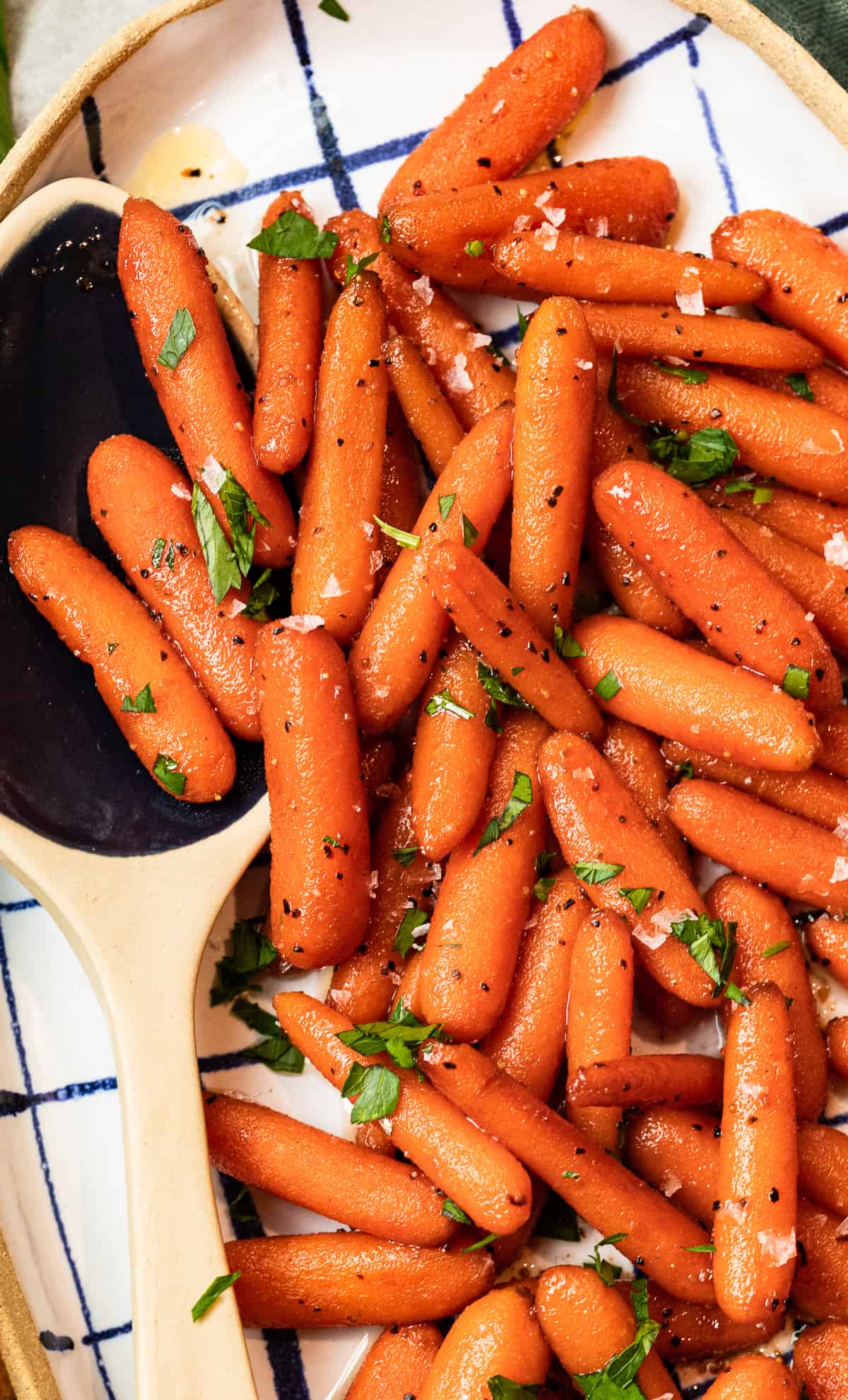 Can I use any root vegetable in place of carrots?
Yes, you can use any root vegetable that you'd like. Turnips, parsnips and radishes would all make a great substitution in this recipe.
What wine is best for wine glazed carrots?
If you cannot find a cooking red wine in the spice section of the grocery store, you can use any dry red table wine like Merlot, Pinot Noir, Cabernet Sauvignon, or Chianti.
Does the alcohol cook out of the wine?
Yes, the alcohol content cooks out of the carrots. The alcohol gets cooked out but the depth of flavor stays.
What is the best way to store glazed carrots?
Store any leftovers in an airtight container in the refrigerator. They will stay fresh for 2-3 days in the fridge.
Serving Suggestions
These carrots make a great side dish to a variety of main dishes. Some main dishes that I suggest are:
These carrots are fancy enough to bring to the holiday table but they are also easy enough to serve on a weeknight. They are super versatile and go with a variety of different meat options.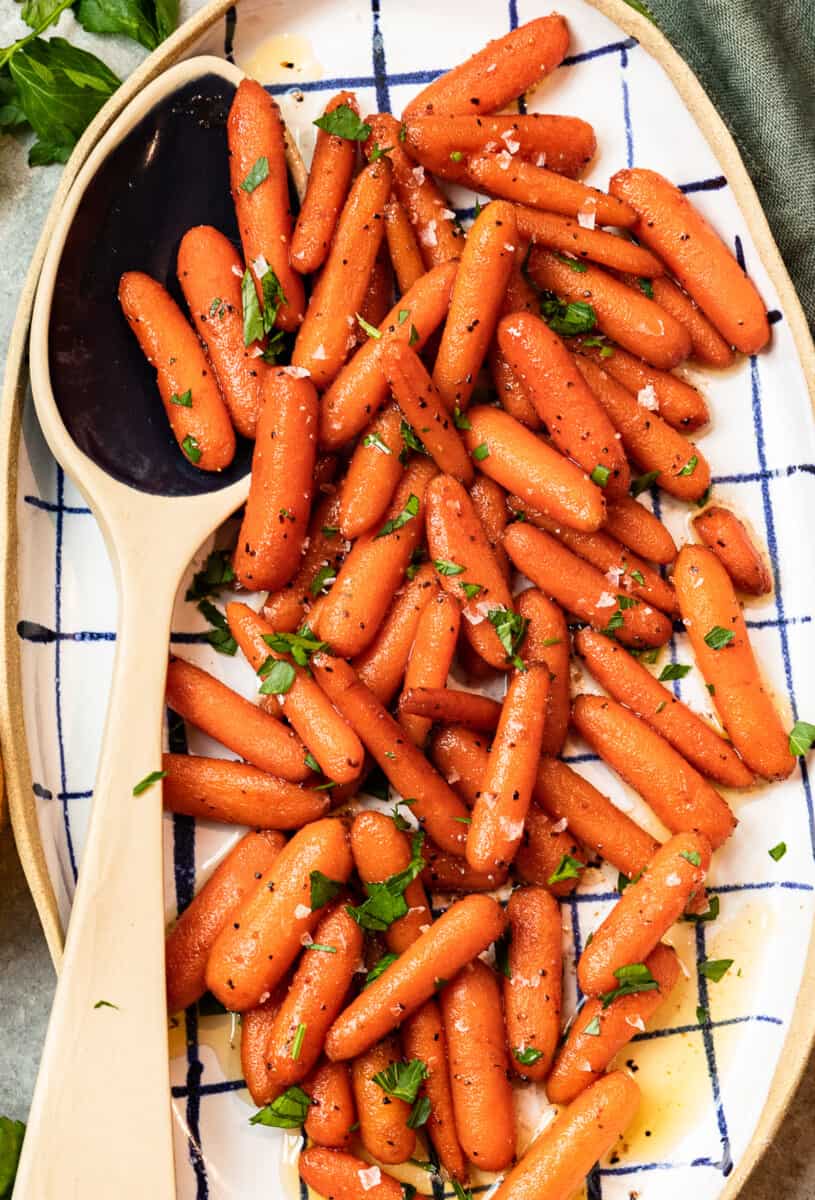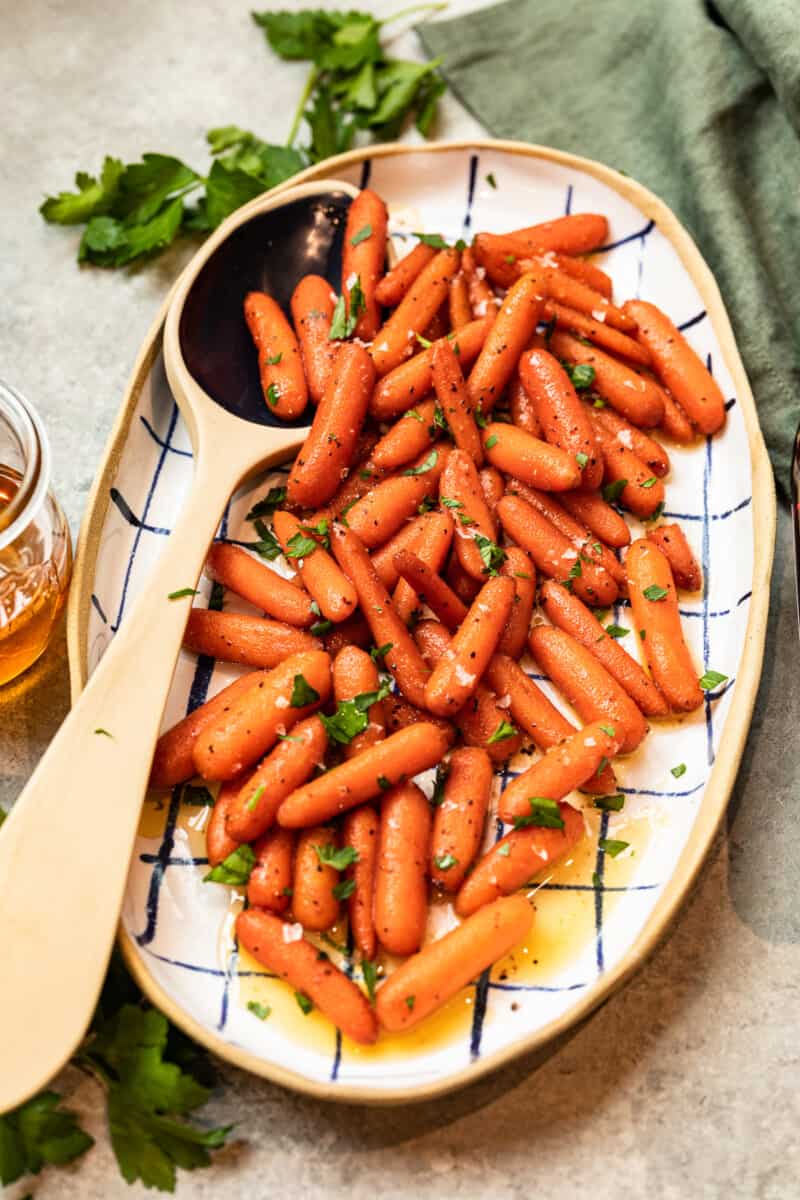 Tips!
Make sure you cover the carrots when cooking to ensure that they soften up.
Once the carrots start to get soft, do not stir them as often. This will help with stay intact and not break from the stirring.
Add fresh parsley or basil when you are ready to serve the carrots.
If you are going to be cooking for a larger amount of people than normal, you can easily double this recipe. You will have to cook the carrots in batches to ensure they cook evenly, but it's an easy recipe to double for large gatherings or events.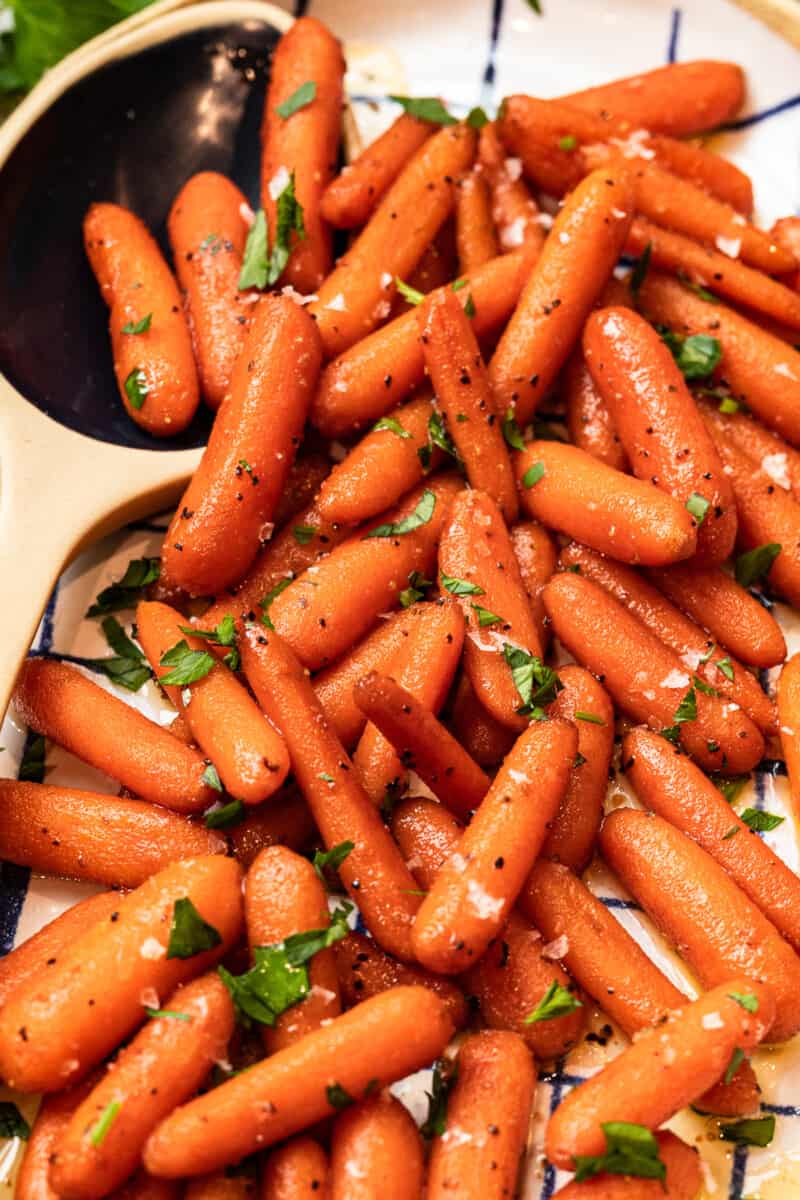 This red wine glazed carrot recipe will be the star of any holiday table. These carrots are easy to make and full of flavor. Impress your guests with this delicious glazed carrot recipe!
If you make this recipe be sure to upload a photo in the comment section below or leave a rating. Enjoy! You can also jump to recipe.