Making Honey Baked Ham in an Instant Pot is so quick and easy! You only need 5 ingredients to make this Instant Pot ham recipe, covered in a delicious honey brown sugar glaze. It's sweet and savory, perfect for Thanksgiving, Easter, Christmas, or any holiday.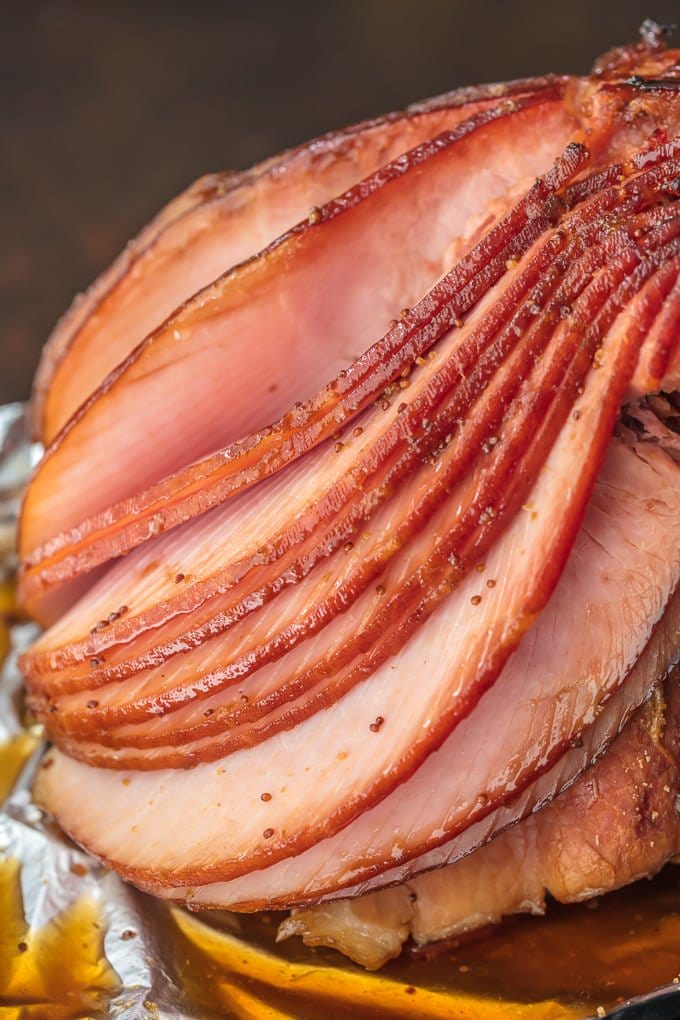 What's in this Copycat Honey Baked Ham
You only need 5 ingredients to make this honey baked ham in the Instant Pot!
Spiral Ham: Use a pre-cooked spiral ham for this recipe. I used a bone-in ham between 6-7 pounds. Cooking time will vary depending on the size of your ham.
Brown Sugar: Brown sugar adds a rich, sweet flavor.
Apple Cider: This is the main liquid used to cook and keep the ham moist. You can use apple juice instead of cider.
Coarse Ground Mustard: This adds a tangy flavor and a bit of texture into the ham glaze.
Honey: It wouldn't be a honey baked ham without the honey!
Instant Pot Ham Variations
Keep in mind that these substitutions will change the overall flavor, so it won't quite be the traditional honey baked ham. But it will still be delicious!
Use pineapple juice or orange juice instead of apple cider if you want a more citrus-y flavor.
You can use pure maple syrup instead of honey for a richer, sweeter taste.
Add cinnamon, nutmeg, and other warm spices. This is a great idea when making this ham for Thanksgiving.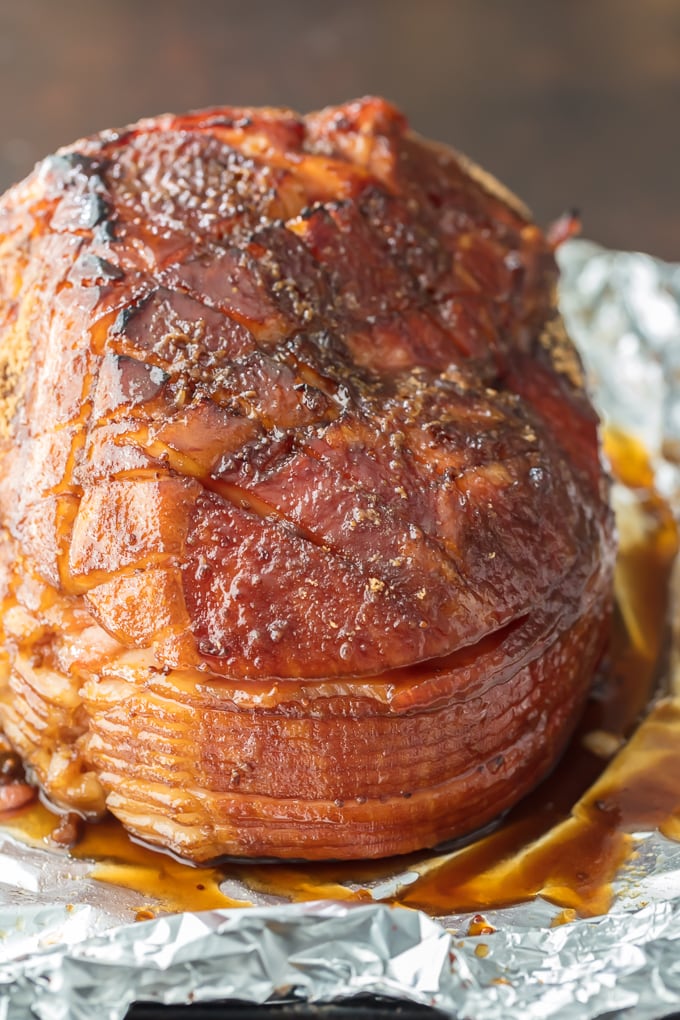 How long do you cook spiral ham in the Instant Pot?
A general rule of thumb is to cook a (pre-cooked) spiral ham for about 2 minutes per pound in a pressure cooker. Using a 7 pound ham, I cooked mine for 15 minutes.
What is the honey baked ham glaze made of?
This recipe uses a mixture of apple cider, brown sugar, mustard, and honey to infuse the ham with flavor.
What size pressure cooker should I use?
I recommend an 8-quart Instant Pot is great for a 6-7 pound ham.
Can I make this ham ahead of time?
All we're really doing with this recipe is reheating the ham (since it's pre-cooked) and adding the honey glaze. So you're not going to get much benefit from making or prepping this ahead of time.
How to Store and Reheat Instant Pot Ham
Store leftover ham in an airtight container, resealable bag, or wrapped tightly in aluminum foil. I recommend fully slicing the ham for easy storage! Store up to 4 days in the refrigerator.
To reheat, warm slices of ham in the oven at 250 until heated through. It also tastes delicious cold, especially for sandwiches.
How to Freeze Pressure Cooker Ham
You can freeze Instant pot ham up to 2 months. Cut into slices, wrap in foil, then place in a freezer-safe resealable bag. Thaw in the fridge before reheating.
What to Serve with Honey Baked Ham
This Instant Pot Honey Baked Ham recipe is the perfect ham recipe for Easter. It goes well with any holiday side dishes, from mashed potatoes and green bean casserole, to Air Fryer roasted vegetables and Instant Pot Mac and Cheese. Don't forget the dinner rolls or homemade Hawaiian Rolls.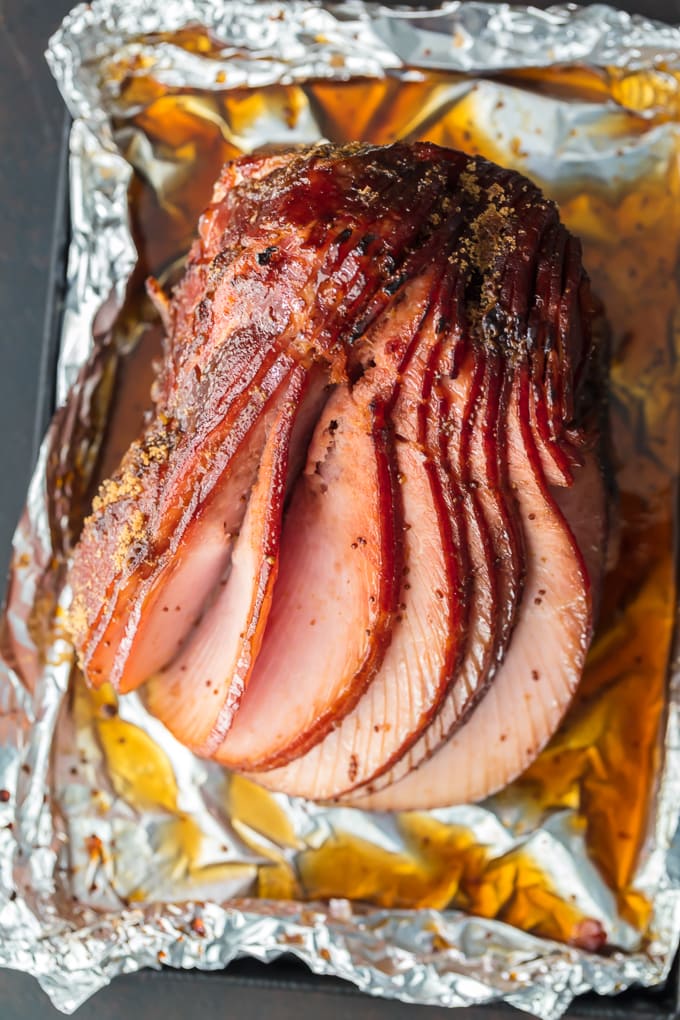 If you make this Honey Baked Ham Recipe be sure to upload a photo in the comment section below or leave a rating. Happy Holidays!