This HONEY BAKED HAM RECIPE is made in a INSTANT POT! We love this Honey Baked Ham Copycat for Thanksgiving, Christmas, Easter, or any day in between. This Instant Pot Ham will make any holiday a breeze and is a beautiful addition to any family get together. Learn how to cook honey baked ham in an instant pot for an easy holiday dinner!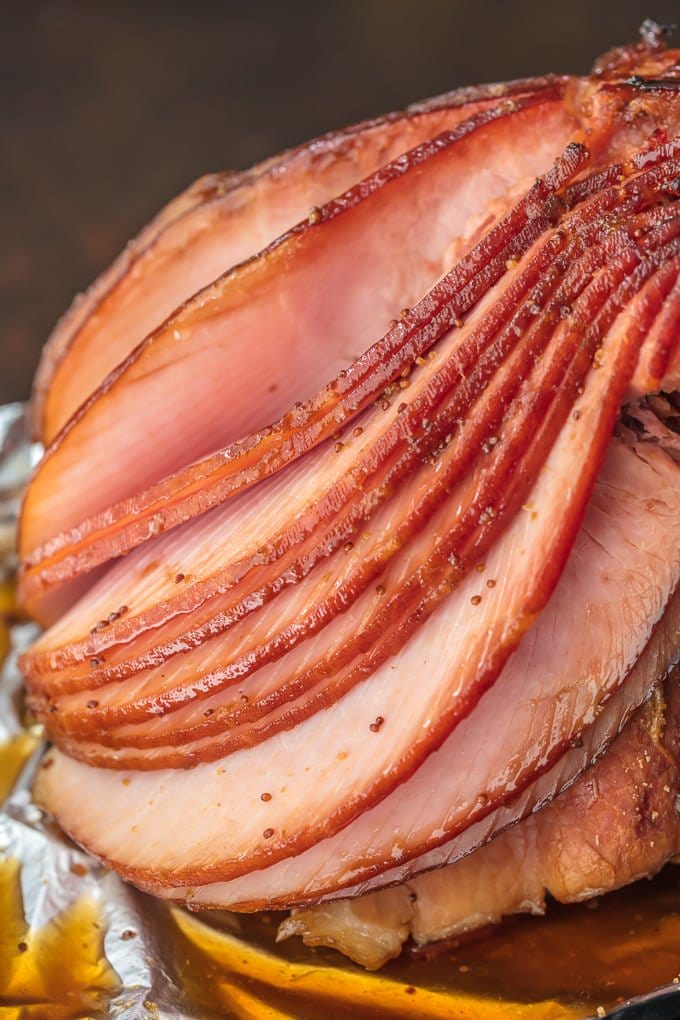 Instant Pot Ham (Honey Baked Ham)
This instant pot ham will make holidays easy! Learn how to cook a honey baked ham in an instant pot for the most delicious Christmas, Easter, and Thanksgiving ham.
This Honey Baked Ham recipe tops the list for our favorite holiday recipes. It's so easy, crusted with the best Honey Baked Ham Glaze, and made in an Instant Pot! It's the perfect Easter Dinner idea.
Before learning to cook, buying a main course (or even side dishes, let's just be honest) from Honey Baked Ham was my go-to.
There's absolutely nothing wrong with that, and it served our family plenty of delicious meals, but trust me, you can make it at home without stress! This Instant Pot ham recipe really is a lifesaver.
It's just as good, cheaper, and now SUPER easy because of the Instant Pot. I might have been afraid to tackle a homemade ham before, but I'm all about it now. Making ham in an Instant Pot has changed my life and I want to shout it from the rooftops!
This Honey Baked Ham copycat recipe shows you how to make a spiral ham in an instant pot for easy holiday meals!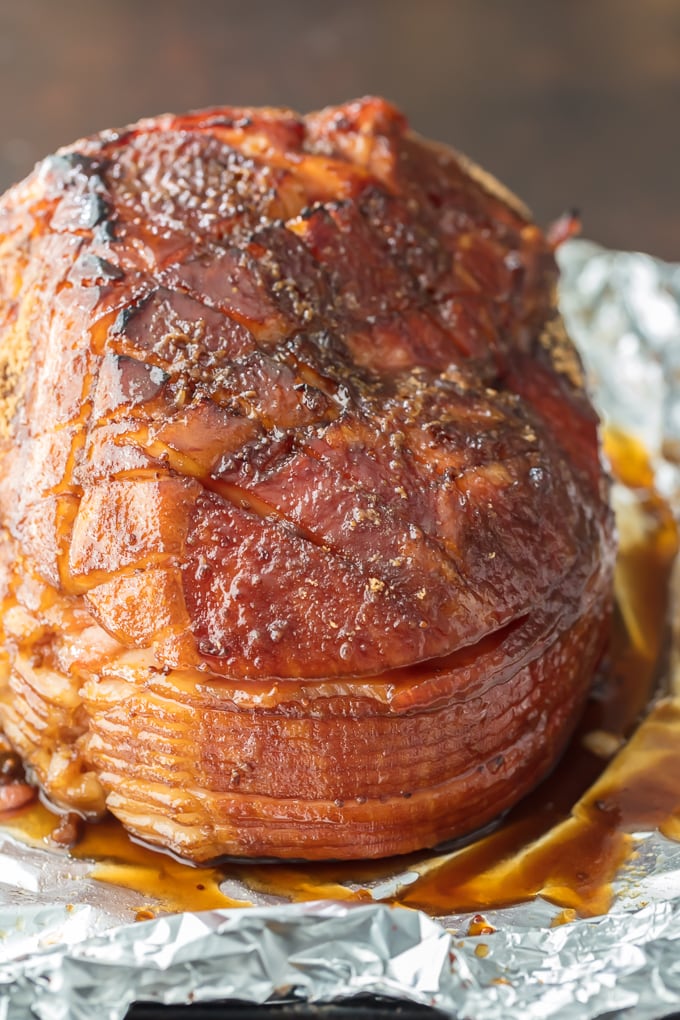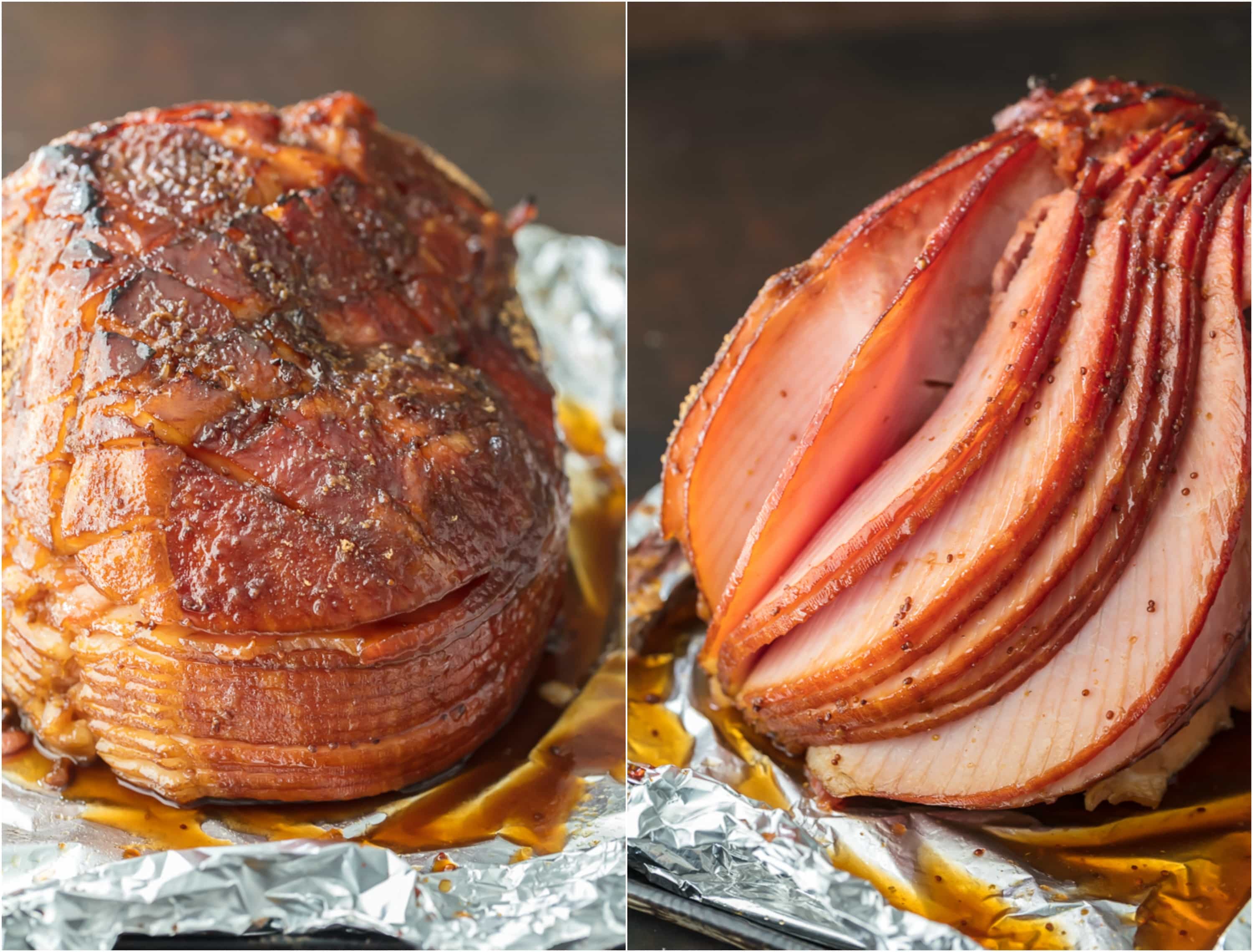 Instant Pot Honey Baked Ham Recipe
Baked Ham recipes are so much easier than you might think, especially in a pressure cooker! Thanks to the Instant Pot, we have made recipes including Apple Pie Oatmeal and even Instant Pot Turkey Breast. Now we're adding spiral ham to the list of easy recipes thanks to this kitchen tool.
Tip: If you're new to electric pressure cooking, there's a great tutorial on getting started with an electric pressure cooker that has really helpful tips.
I have so many more things I want to try, but making this Honey Baked Ham in my Instant Pot was at the top of my list. With Christmas coming up it was just meant to be.
Serving Suggestions
Make it with Creamed Corn, Pineapple Pretzel Salad, Garlic Herb Cheesy Scalloped Potatoes, or red wine glazed carrots. There are SO many options.
Here are some other holiday side dishes we recommend!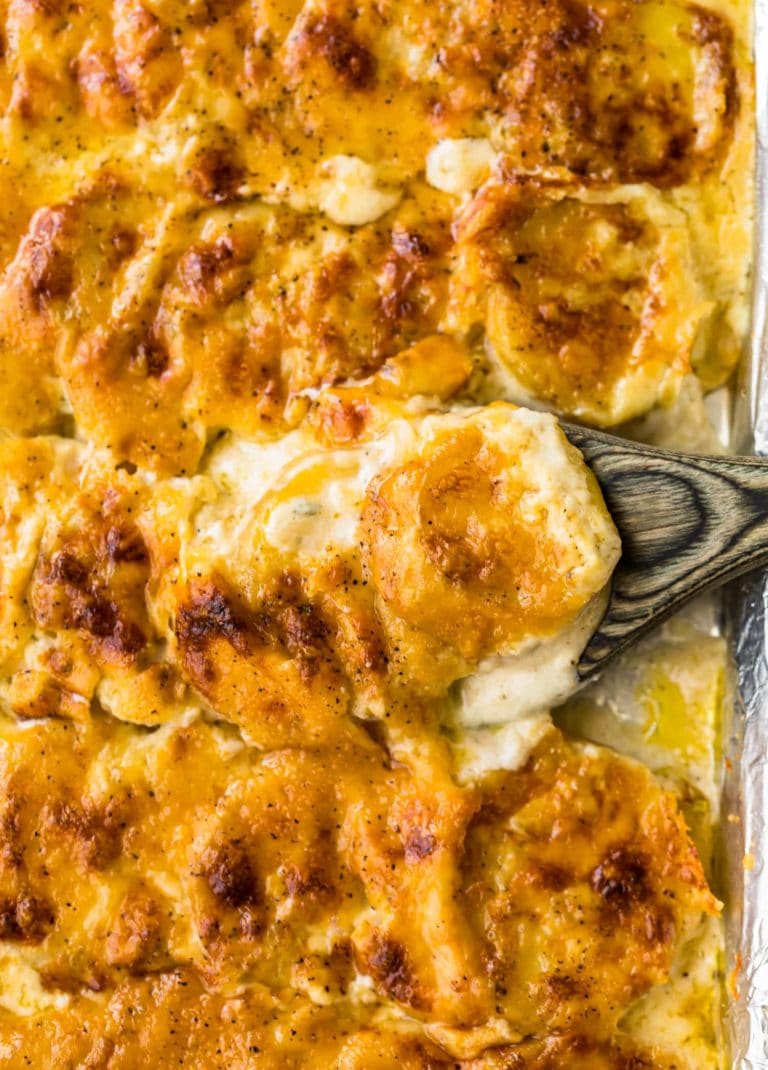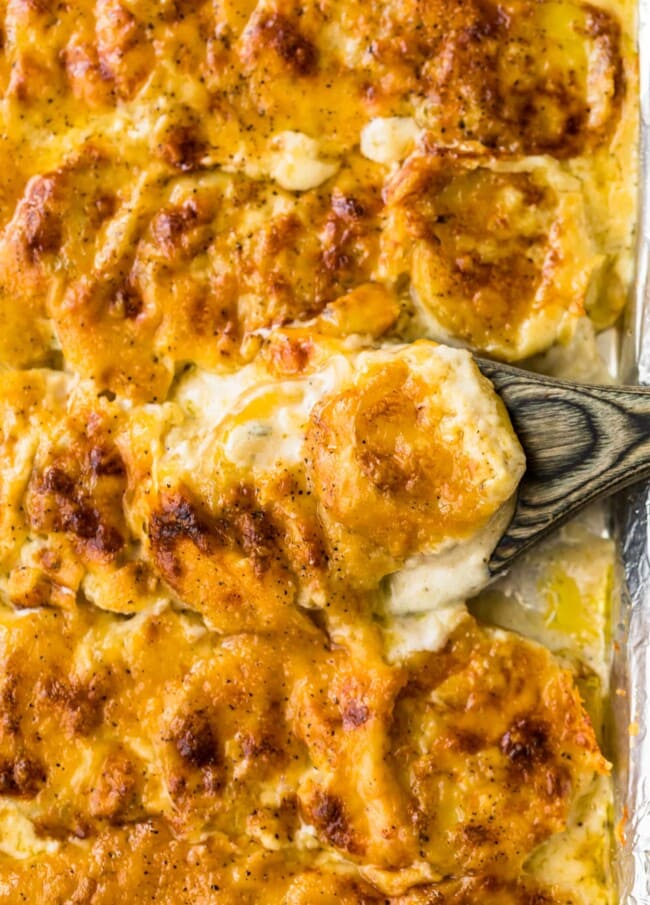 All the Holiday Sides
60+ Holiday Side Dish Recipes
This holiday season be sure to check out our sides guide for all the recipes plus tips and tricks for entertaining.
See Sides Guide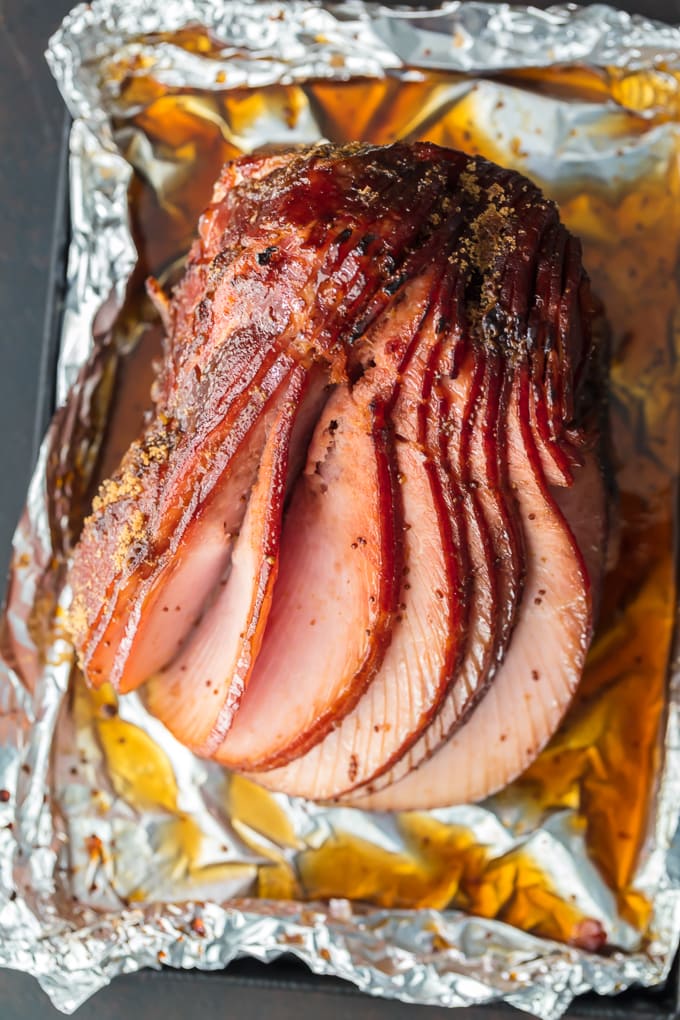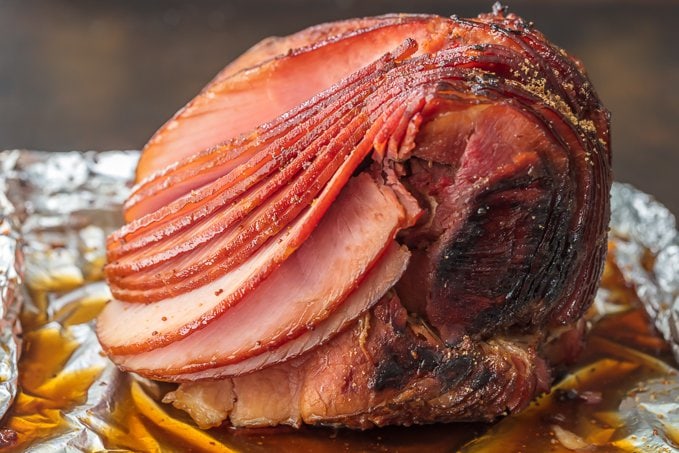 How to Make Instant Pot Ham
This Instant Pot Ham has the best crunchy, sugary honey baked ham glaze–the ultimate and most amazingly juicy flavor! I want to make this for every holiday, not just Christmas. It's going to be my go-to for Easter too, and even Thanksgiving (sometimes it's nice to have another option besides turkey). Especially since its so simple. Done in 30 minutes?! Check!
A basic overview of the recipe:
Make the apple juice mixture to get that amazing flavor and rub it into the ham.
Put the ham in the instant pot and cook for 15 minutes.
Make the honey baked ham glaze and rub onto the surface of the ham.
Broil the ham in the oven for 5-10 minutes.
Let it cool then serve!
You can jump to the recipe card for full ingredients & instructions!
You'll totally be the star of the kitchen with this easy holiday recipe. It's the perfect main course that pretty much goes with anything and everything. And it makes KILLER leftovers. Heats up like a dream. Delish delish delish!
Baked Ham Recipes
If you don't have an Instant Pot, don't worry! We have this AMAZING oven baked ham version for you instead. Here are some more holiday ham recipes to try!
More Ham Recipes
Be sure to check out our other favorite ham recipes for delicious options for the holidays.
See All Pork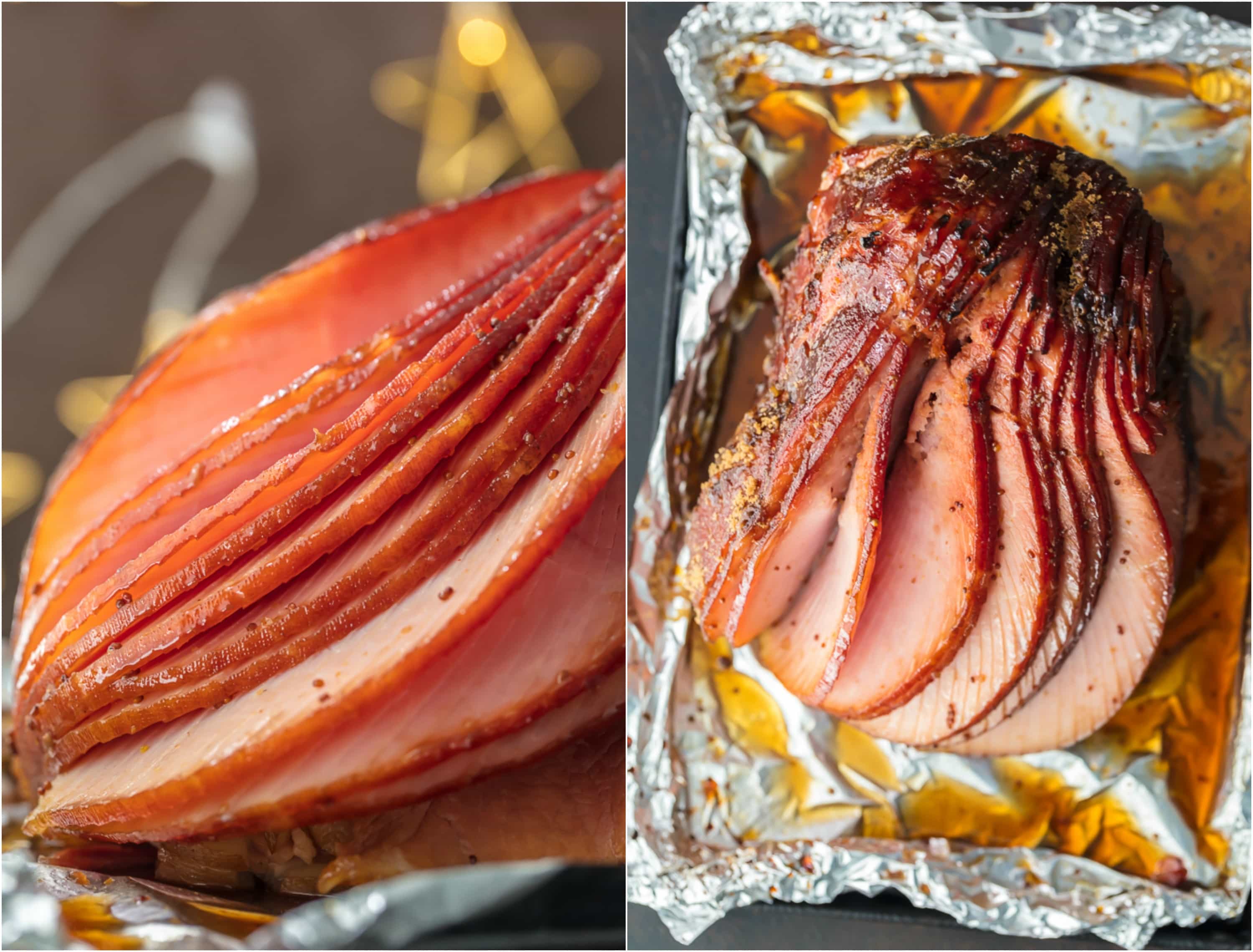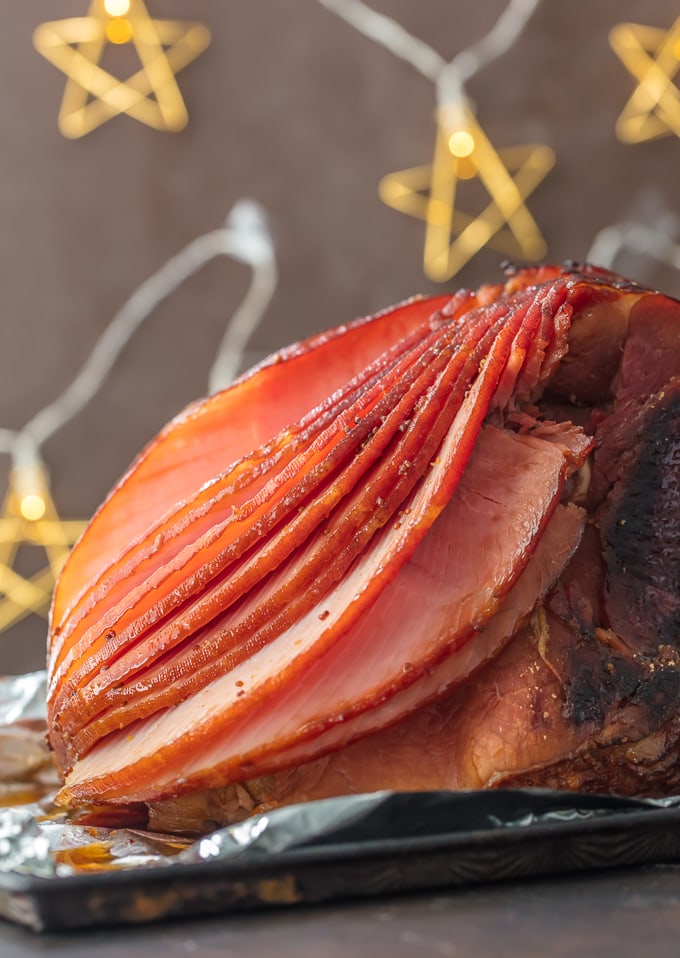 Instant Pot Ham for Christmas
If this Instant Pot Honey Baked Ham Recipe doesn't make an appearance on your next holiday table, I'll be disappointed. Give it a try and let me know what you think. Be sure to tag me on Instagram!
So to recap: you don't need to buy your main course when you can easily make a beautiful ham in your instant pot. Click here to check out my favorite pressure cooker. You need it in your life, trust me!
We have plenty of Easter Recipes on the site and Holiday Recipes for every occasion and celebration. We are here to make your holiday entertaining life easy, and of course delicious. This pressure cooker ham is the perfect addition to the holiday table!
Try these other amazing main dishes for the holidays:
If you make this Honey Baked Ham Recipe be sure to upload a photo in the comment section below or leave a rating. Happy Holidays!