If you are bored of oven roasted turkey at Thanksgiving, this Deep Fried Turkey Breast is sure to liven things up! Dry brined and then deep fried, this is one tasty way to cook your turkey this year!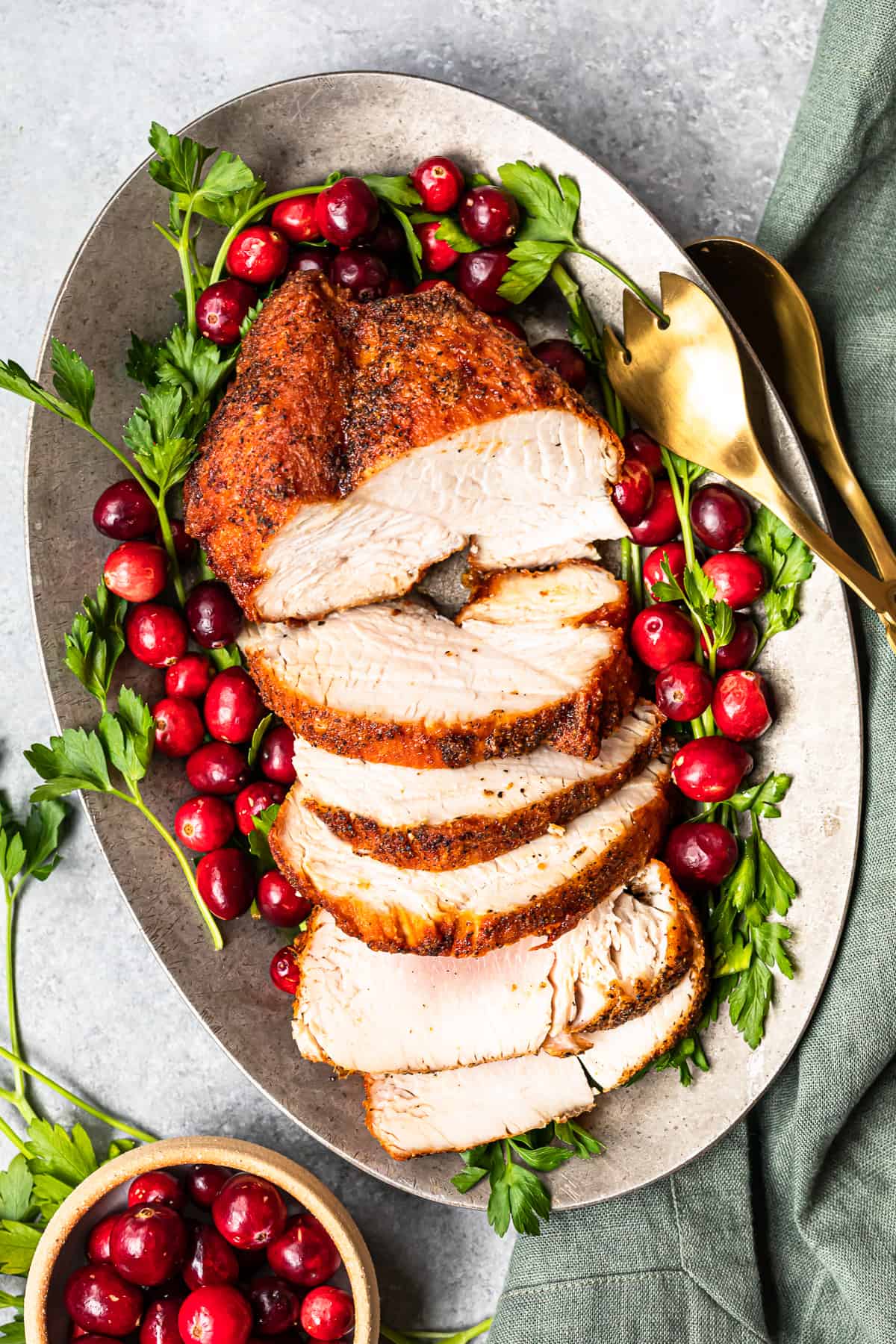 What's in this Deep Fried Turkey Breast Recipe?
This deep fried turkey comes out so well! Juicy and tender and full of flavor, this may just be my favorite method!
Oil: You'll need 1½-2 gallons of neutral oil, like canola or peanut.
Turkey Breast: Use a 3-pound boneless, skinless breast.
Salt + Pepper: Seasons the turkey to enhance its natural flavor.
Pro Tip: Make sure that you use the largest pot you have. The pot should be large enough that the water/oil comes no more than halfway up the sides of the pot.
Variations on Fried Turkey Breast
I love this turkey breast simply seasoned, but you can add more seasonings if you'd like. Try my favorite turkey rub!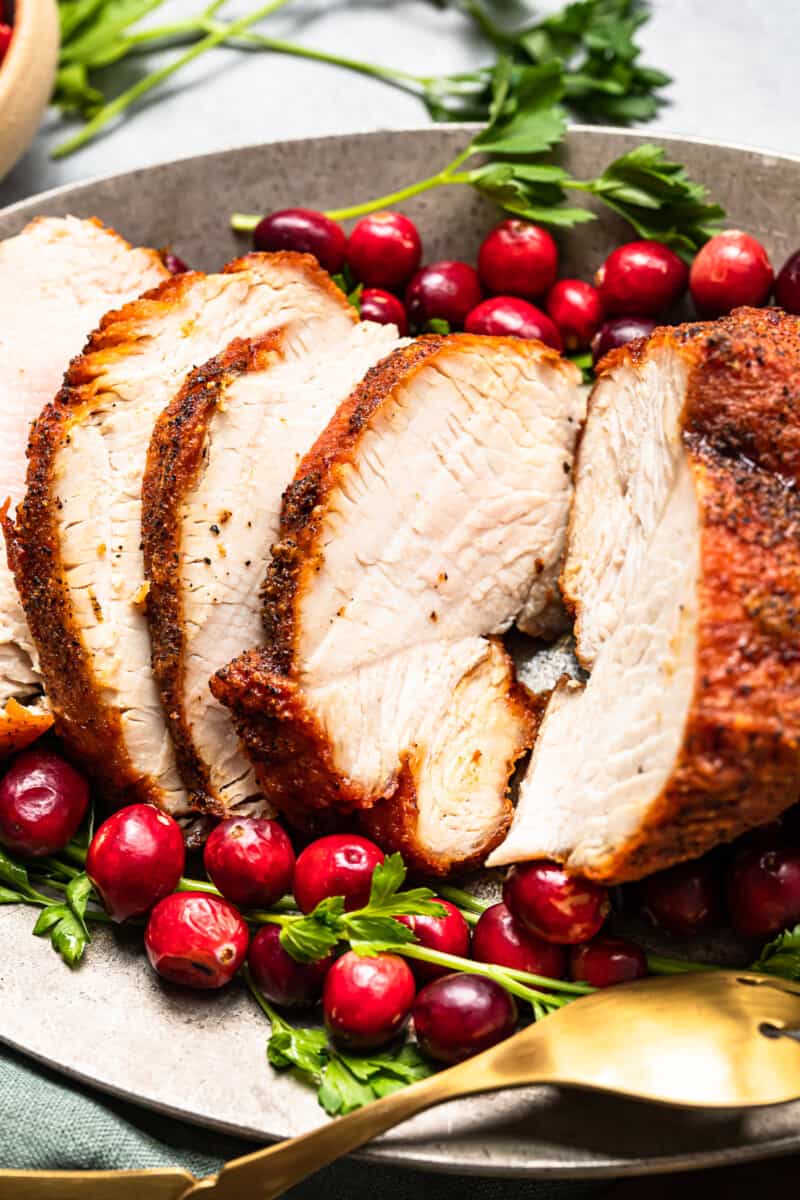 How long does it take to deep fry a turkey breast?
Deep frying a turkey breast is a really quick method, a good rule of thumb is 3-4 minutes per pound, plus 5 minutes. A 3 pound turkey breast will take 15 to 20 minutes.
Should you brine a turkey breast before deep frying?
There's no need! Turkey breast takes seasoning much more quickly than a whole turkey.
How many gallons of oil does it take to fry a turkey breast?
It depends on the size of the breast, but you'll need 1½-2 gallons to do the trick.
What temperature should the oil be for deep frying turkey?
Make sure that you pre heat the oil before adding the turkey breast. It should reach 350°F, which you can check with a deep frying thermometer. Be sure to check the temperature of the oil during cooking and adjust the heat as necessary.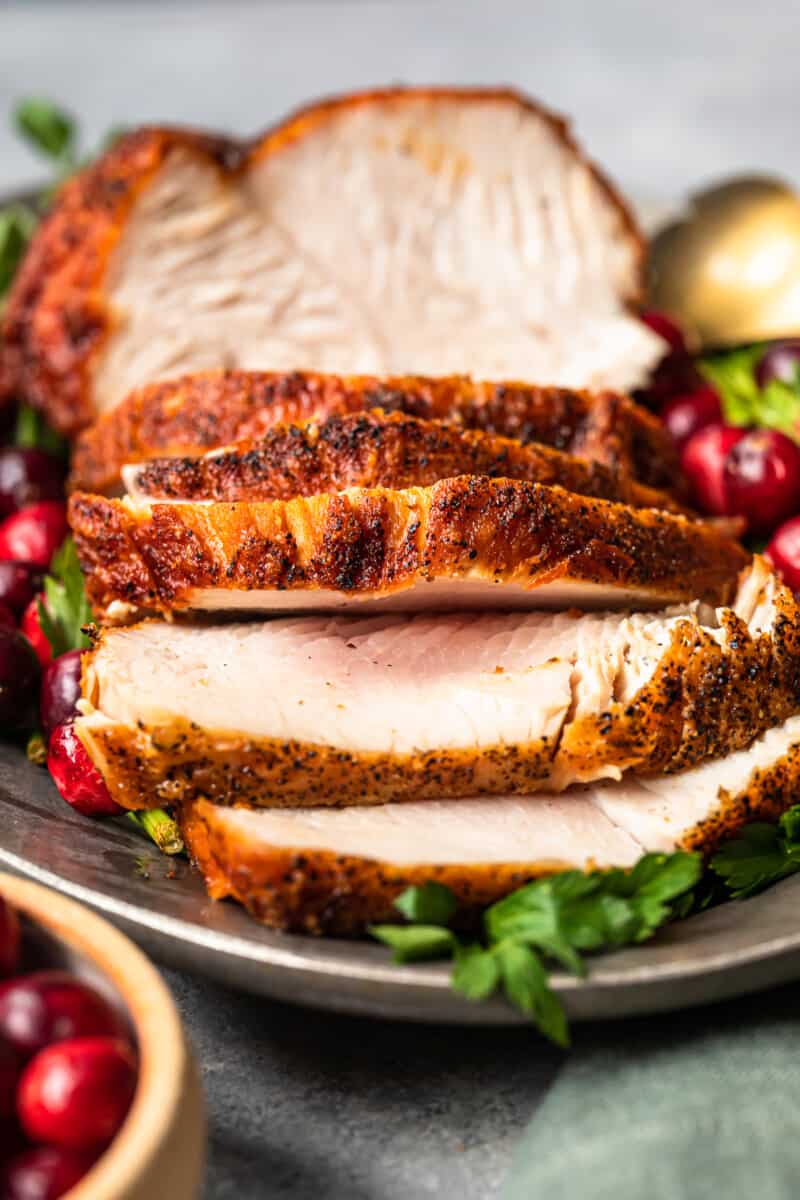 How to Store and Reheat
Store leftover deep fried turkey breast in an airtight contianer in the refrigerator for up to 3 days. Reheat in a 350°F oven or in the microwave in 30-second increments until warmed through.
How to Freeze
Freeze fried turkey breast in an airtight container or Ziplock bag for up to 3 months. Let thaw overnight in the refrigerator before reheating.
Serving Suggestions
Serve this deep fried turkey breast alongside your favorite Thanksgiving sides, like Hawaiian Rolls, Loaded Green Bean Casserole, Sauteed Brussels Sprouts, Brown Sugar Glazed Carrots. If you are looking to wow friends and family this year, I promise that you can not go wrong with this yummy turkey recipe!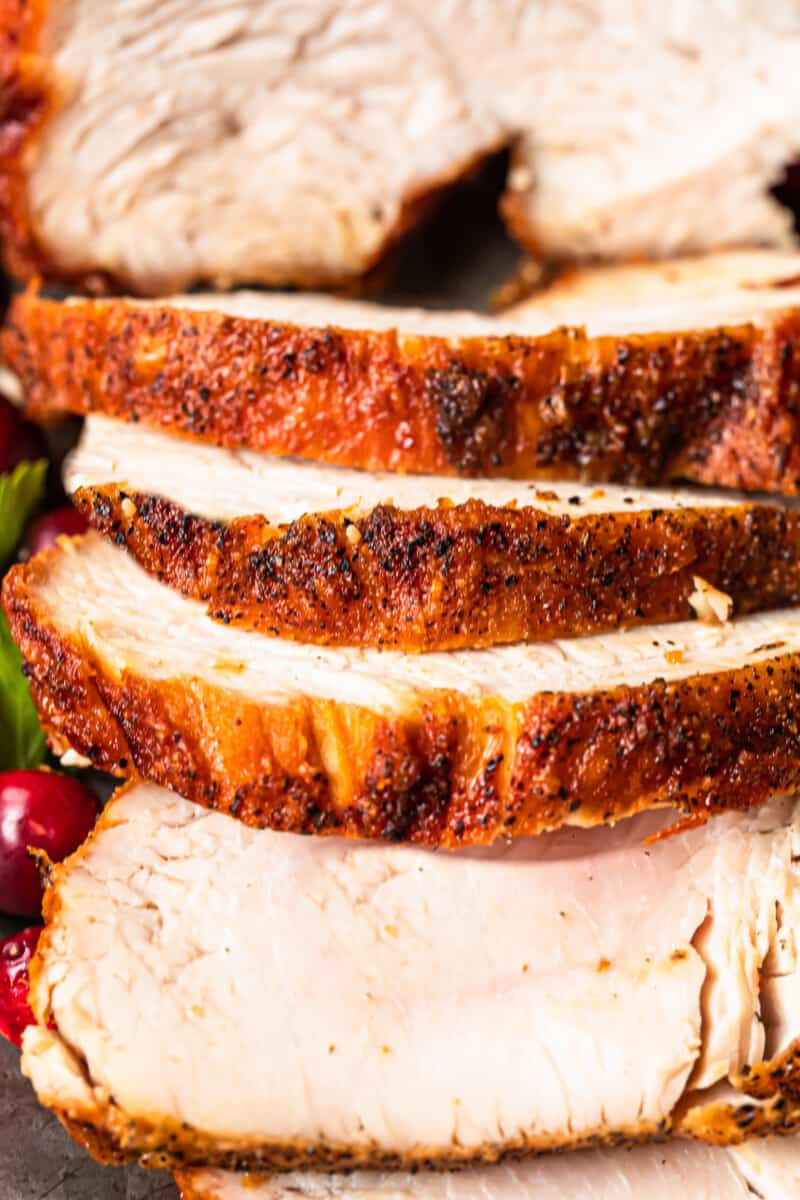 More Turkey Breast Recipes We Love