Easy side dishes are the key to the perfect Thanksgiving feast. Cook up the turkey and be sure to add any of these amazing Thanksgiving side dishes. Whether you prefer vegetables, traditional favorites, cheesy dishes, or something new, there are plenty of ideas on this list!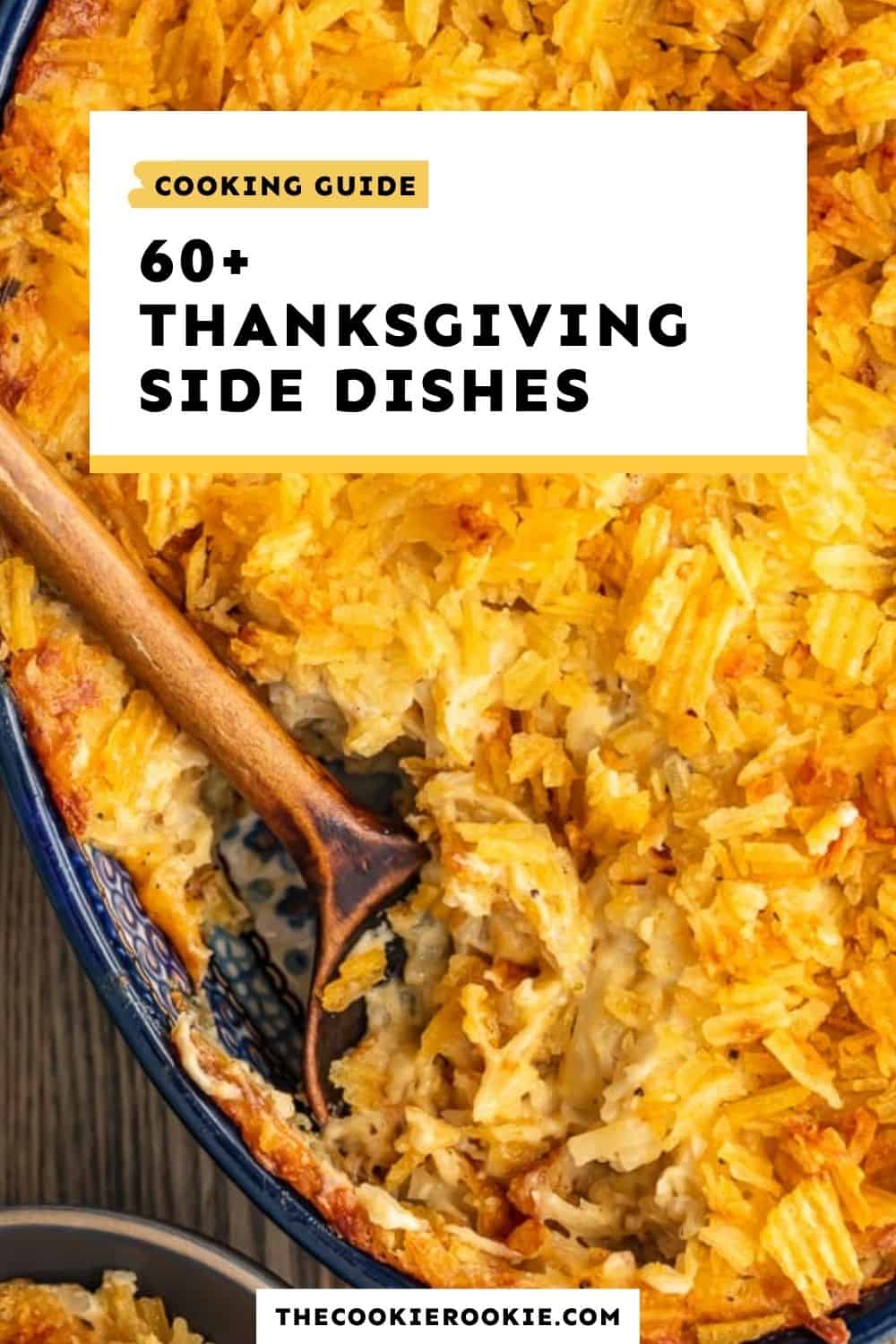 Thanksgiving Side Dishes
Thanksgiving is almost here! As soon as November starts, my brain switches to Thanksgiving mode. Of course you're going to make the turkey, but we all know the true star of the day is the side dishes!
From the classic Thanksgiving side dish recipes to the more creative and fun sides, I've put together a list of recipes that will complete the feast. The last thing we need is complicated dishes to add chaos to the day, so stick to easy Thanksgiving side dishes that won't cause any stress!
Make room for the mashed potatoes, stuffing, green bean casserole, veggies, and all of the side dishes you need to pile onto your plate next to the turkey!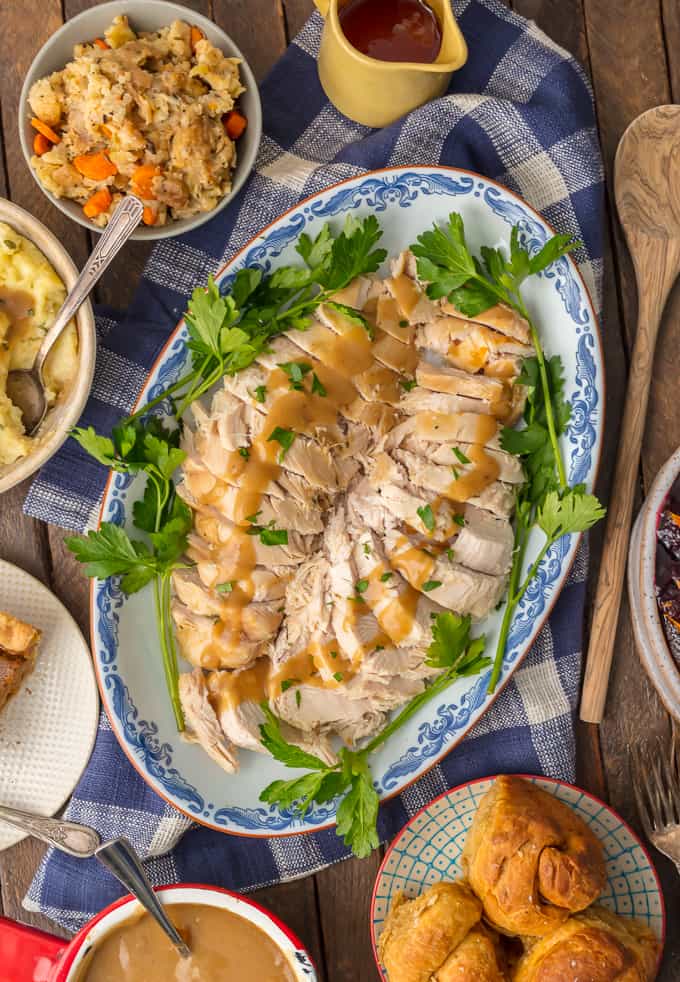 Thanksgiving Turkey Recipes
Before we get to the easy Thanksgiving side dishes, I want to share my favorite ways to make the turkey. It's the center of the feast so we want it to be GOOD but we also want it to be EASY.
I shared the step by step recipe and ALL of my best tips for roasting a turkey. So you can make the PERFECT roast turkey for Thanksgiving this year.
If the traditional turkey isn't for you, here are some other easy recipes you can try:
What are the most common side dishes for Thanksgiving?
There are a few classic Thanksgiving side dishes that most people expect to see on the table. Of course you don't have to stick to the traditional recipes, but adding a few classics to the menu will keep everyone happy!
What side dishes can I make ahead of time?
I LOVE make ahead recipes for Thanksgiving! With all of the side dishes on the menu, the kitchen is absolute chaos before the feast. Anything you can make ahead of time will make the whole holiday cooking process much smoother.
Some of the recipes that usually save the day by saving time are my Make Ahead Mashed Potatoes, Make Ahead Yeast Rolls, and my Make Ahead Turkey Gravy Recipe!
How many Thanksgiving sides should I make?
When it comes to Thanksgiving side dishes, more is better! We've got tons and tons of people to feed here, and the last thing anyone wants is to run out of food.
There's no math or science involved in this answer, but I'm just gonna make a suggestion: 5 side dishes is a good minimum, but I wouldn't be opposed to having up to 10 options.
The larger your guest list is, the more sides you'll need. I mean, we're all expecting to live off of leftovers for a week after, right? No skimping!
What are some easy Thanksgiving side ideas with cheese?
Give me ALL the cheese. If you want cheesy side dishes for Thanksgiving, then I've definitely got you covered. I think you can add cheese to anything, but these are my favorites.
What are some sides for vegetarians?
If you're a vegetarian, Thanksgiving is a great opportunity for you to fill up on delicious side dishes! There are so many veggies on the table, you definitely won't go hungry. A lot of the recipes on this list are vegetarian-friendly, but here are some favorites.
Can I make Thanksgiving sides in a slow cooker?
My favorite easy side dishes are the ones that you can make in a crock pot. It's basically hands off cooking, which I'm a total fan of.
What are some healthy Thanksgiving side dishes?
If you want to keep things on the healthier side this holiday season, you still have plenty of amazing options. You might have to skip the cheese-filled dishes, but there are so many veggie-heavy recipes to make! You can even add in some salads and simple roasted vegetables.
Here are a few ideas:
What kind of bread should I make on Thanksgiving?
You've got the turkey, you've got the side dishes, and you've prepared the desserts for later. But Thanksgiving needs bread too! Try some of these recipes: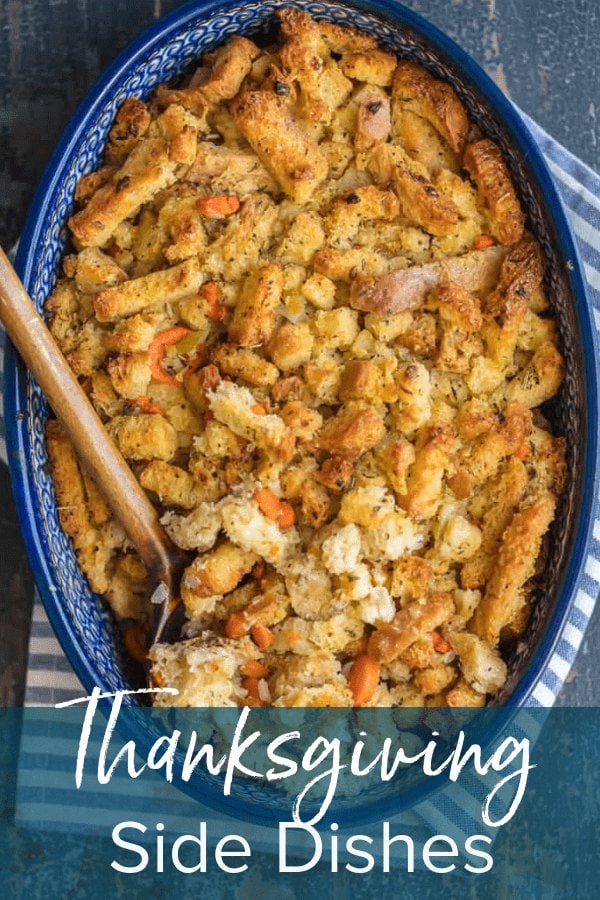 72+ Easy Thanksgiving Side Dishes
Here's a BIG list of all of my favorite easy Thanksgiving side dish recipes. Find everything you need here (potatoes, classics, stuffing, veggies, and more) and start making that Thanksgiving menu!
Classic Thanksgiving Side Dishes
The most classic side dishes to serve at your Thanksgiving or holiday feast!
All Side Dishes
Instant Pot Side Dishes
Make cooking easier with these pressure cooker recipes!
More Thanksgiving Side Ideas
Once you get the classics, the veggies, and the potatoes checked off your list, try some of these other fun and unique side dish ideas!
Browse ALL of our Easy Side Dishes here!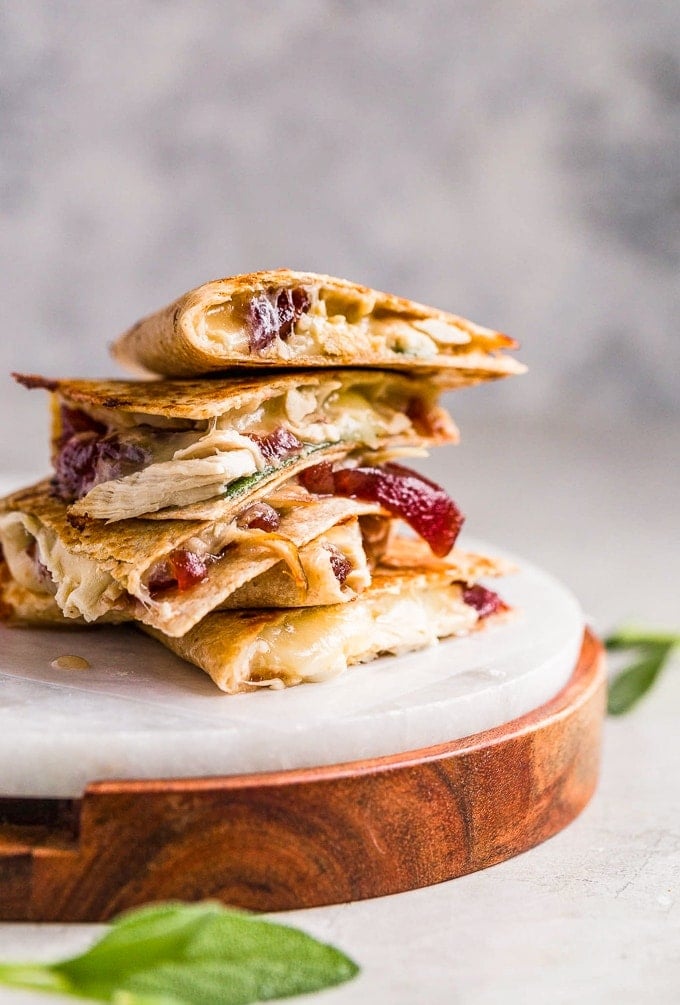 What to Do with Thanksgiving Leftovers
Okay, now let's talk about those leftovers…after the big day, you probably have a refrigerator FULL of Thanksgiving leftovers. With all those side dishes, it's really no surprise. But I like to think of it as meal prepping…no cooking for a week, just open the fridge and grab some more turkey and potatoes!
While it's easy to just reheat a plate full of a few dishes, if you do want to get creative, you can combine everything to make a whole new recipe.
Now that you've got your menu set and all your easy Thanksgiving side dishes in hand, it's time to get excited for the big feast. I know I'm counting down the days until I can eat all of the delicious food and I'm so excited. Happy Holidays!