These loaded scalloped potatoes are the perfect side dish for holidays and everyday meals. They're layered with lots of cheese and bacon, and cooked in a cheesy sauce.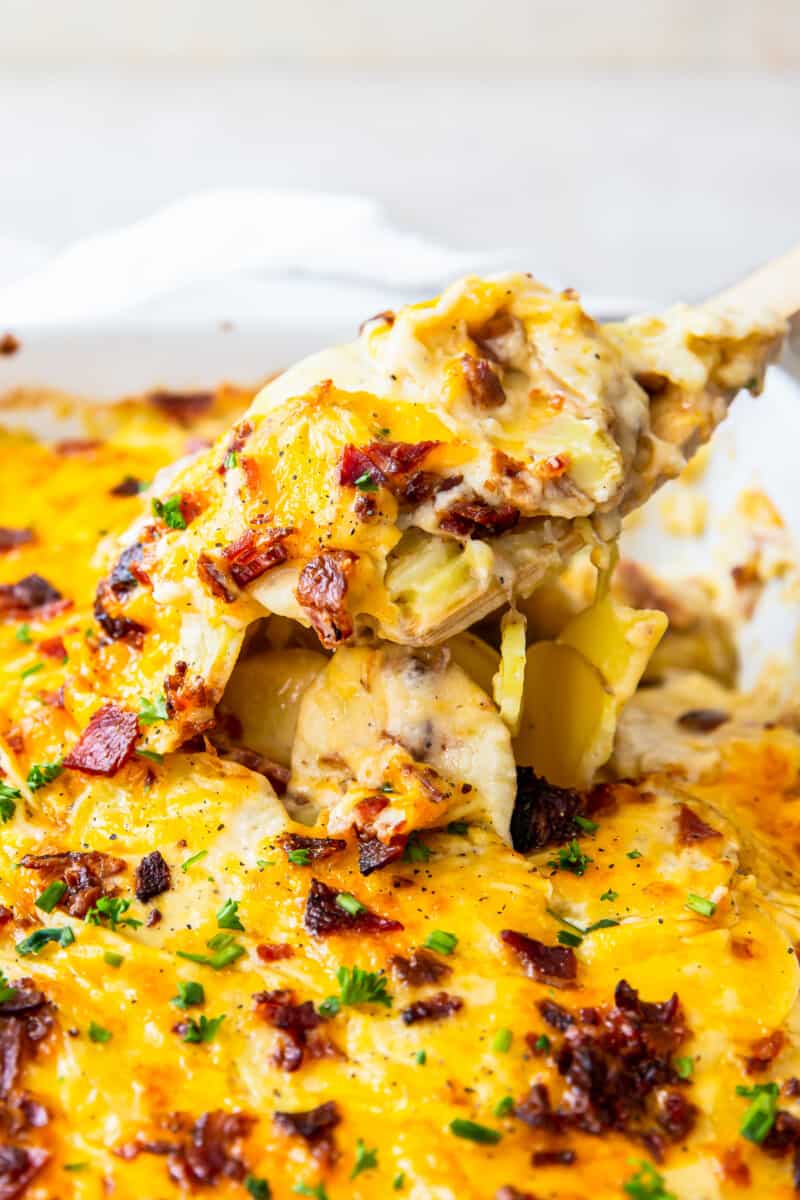 Loaded Scalloped Potatoes Recipe
Scalloped potatoes are a classic side dish, and they never fail to please. Thinly-sliced, creamy potatoes baked in the oven are just undeniably delicious.
These loaded scalloped potatoes are extra tasty because they're cooked in a cheesy sauce, and layered between more cheese and bacon.
Serve these potatoes with chicken, pork, or turkey for the perfect feast.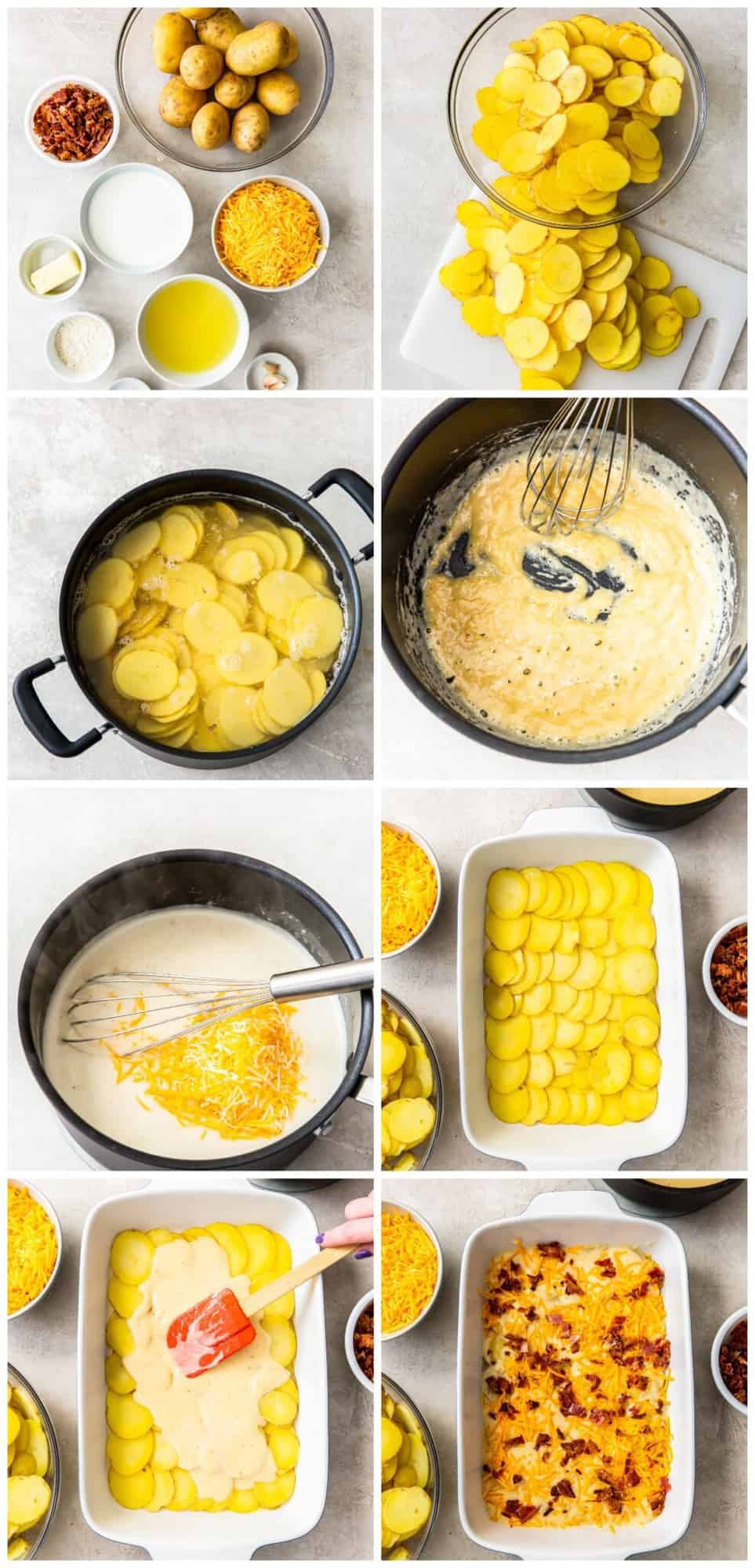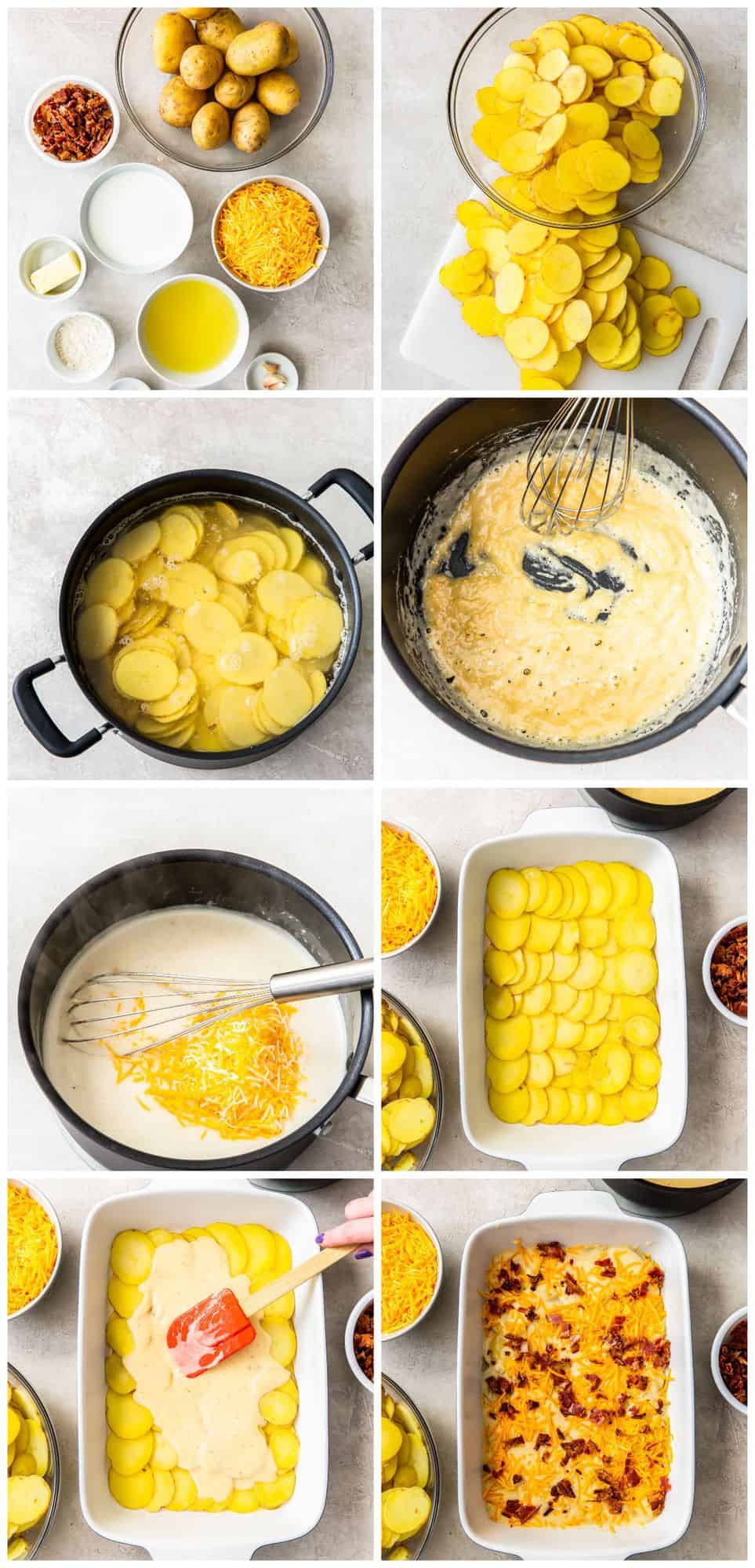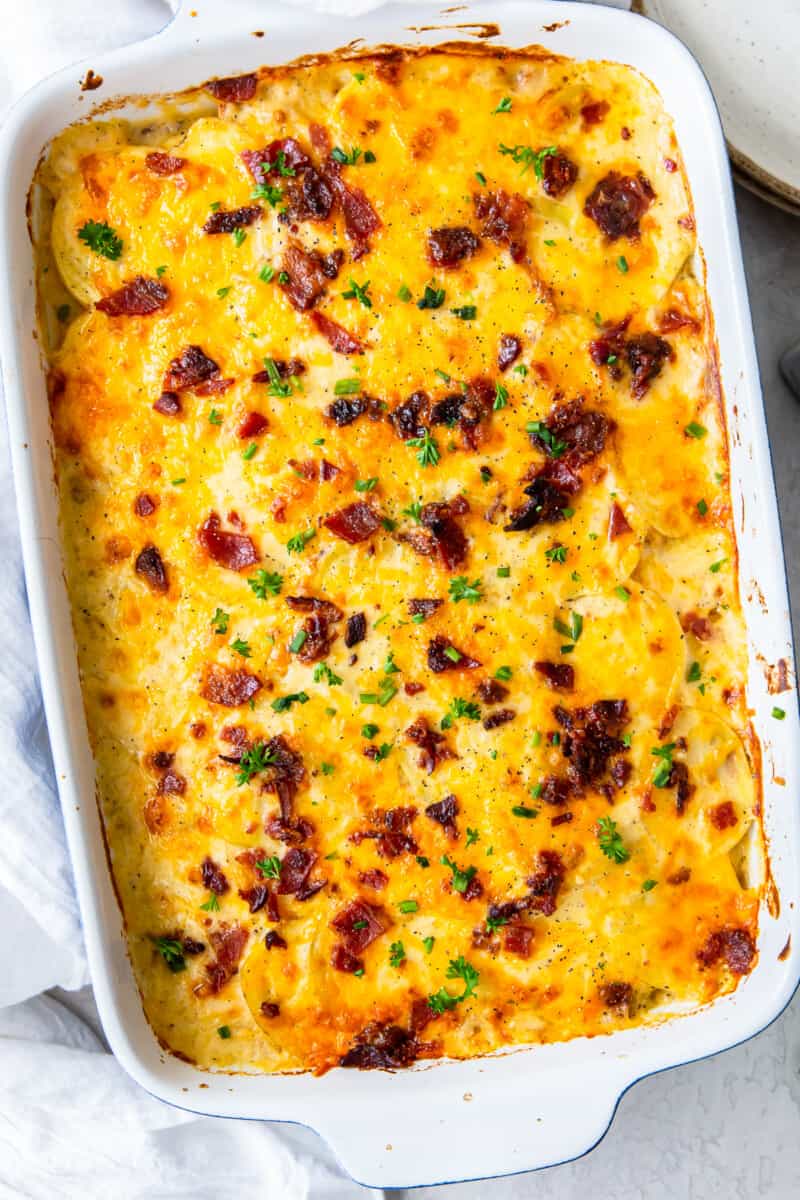 How to make Scalloped Potatoes with Bacon
You can jump to the recipe card for full ingredients & instructions!
Slice the potatoes and then boil them just until softened.
Make the sauce for the scalloped potatoes by mixing butter, garlic, flour, chicken broth, milk, and cheese in a saucepan until thickened.
Layer the sliced potatoes, cheese sauce, shredded cheese, and bacon in a baking dish (make 3 layers).
Cover with foil and bake 25-30 minutes. Then uncover and cook another 5 minutes.
Garnish with chives, serve, and enjoy!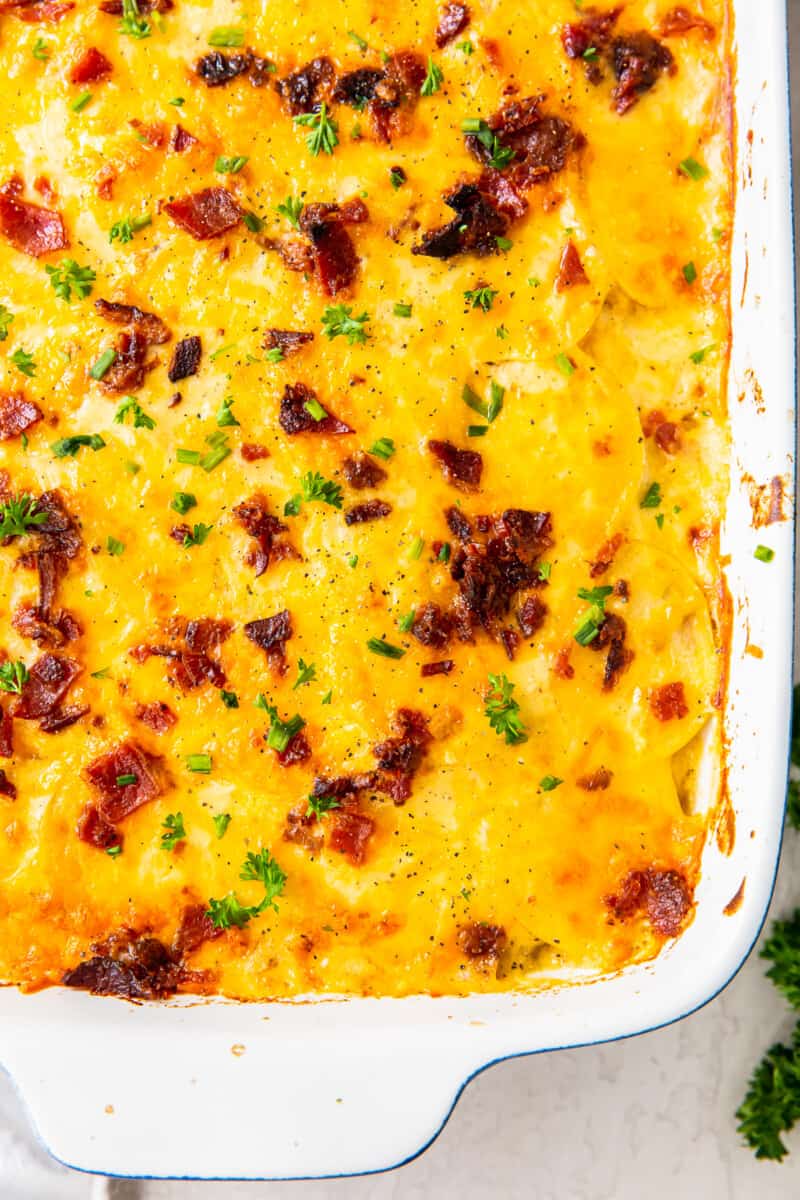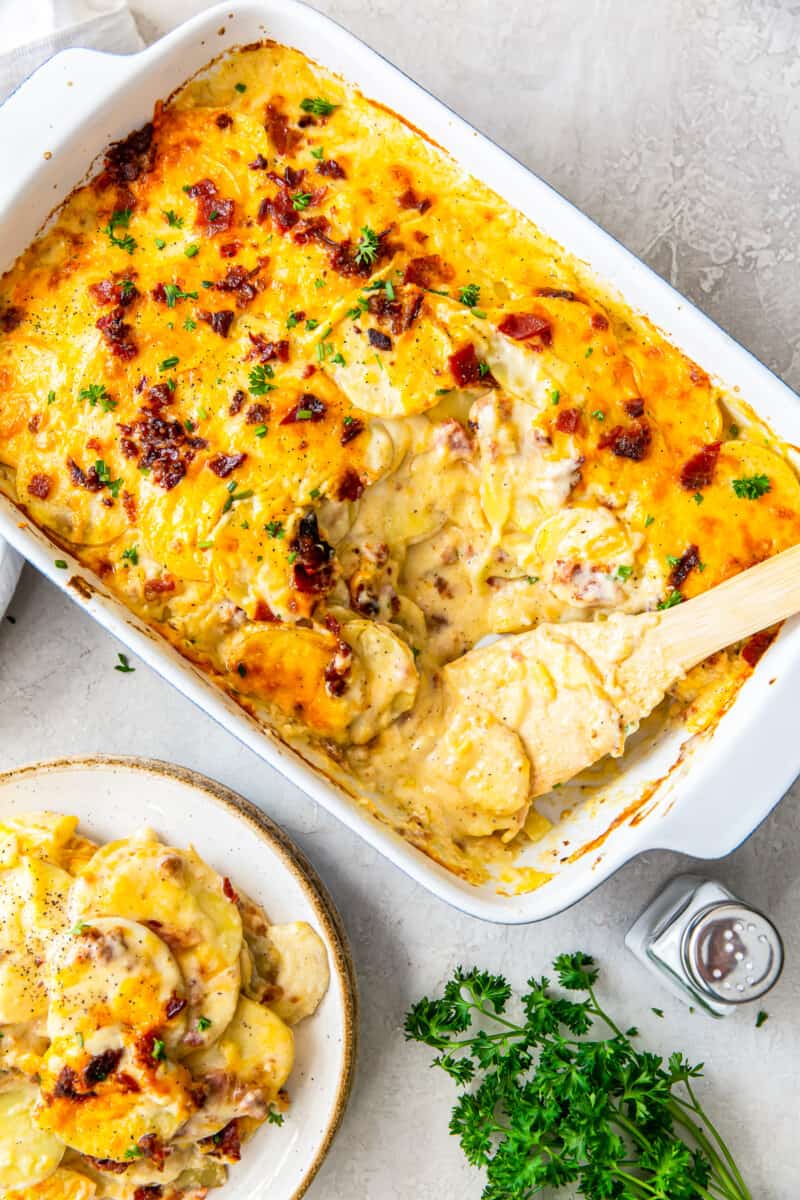 How do you thicken scalloped potatoes?
We don't want runny potatoes, so we're adding flour into the sauce to thicken it up. This sauce is the secret to the best scalloped potatoes!
How do you keep the milk from curdling?
If you put cold milk in the oven with the potatoes, you might find it curdling from the high direct heat. By heating the milk beforehand as it's mixed into a sauce (with butter, broth, flour, and cheese), we can avoid this problem.
How do you cut potatoes for scalloped potatoes?
Cut potatoes into 1/4-inch slices. It's important to cut them all the same thickness, so that they will cook fully and evenly in the oven. You can use a mandoline or a chef's knife to slice.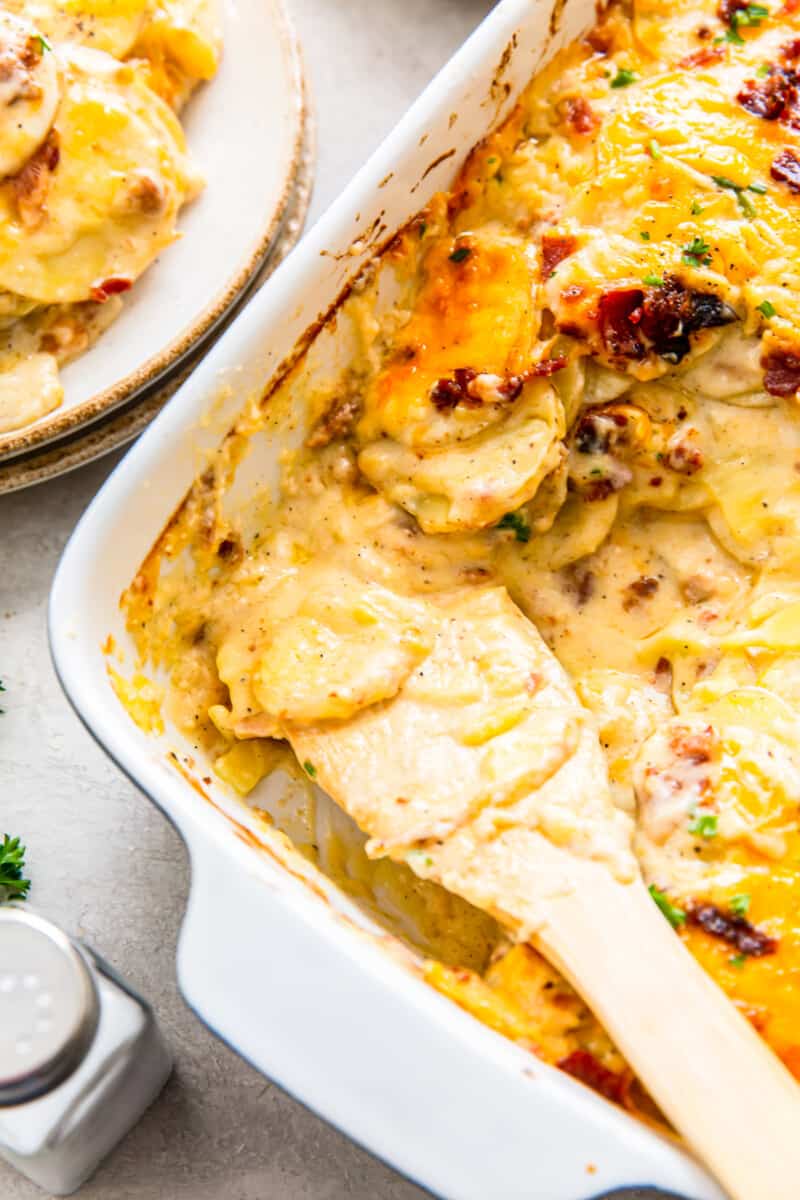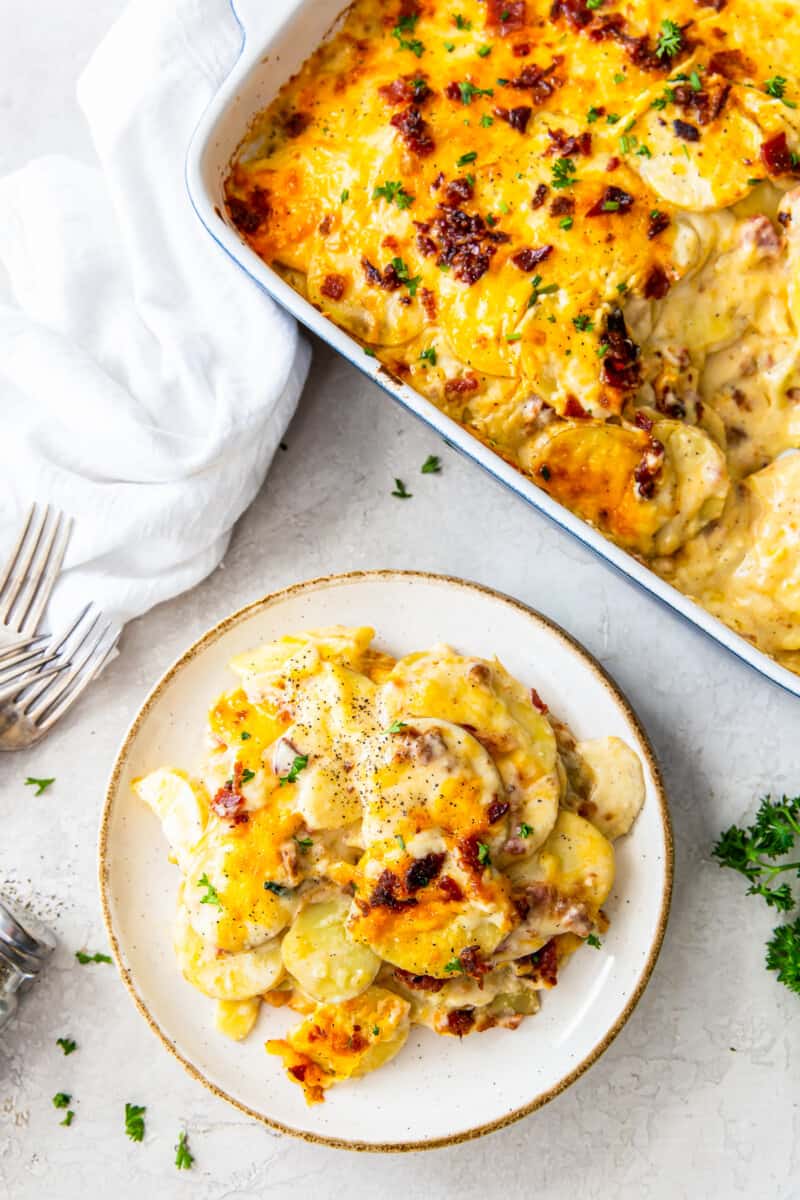 Tips!
Place the potatoes in the water and then bring it to a boil (instead of boiling the water first).
Cover the potatoes with aluminum foil for the majority of the baking time. Only remove it for the last 5 minutes.
Use your broiler to brown the cheese at the end. This is optional, but that quick burst of heat adds flavor and looks beautiful.
Leftovers can be stored in an airtight container in the refrigerator up to 4 days.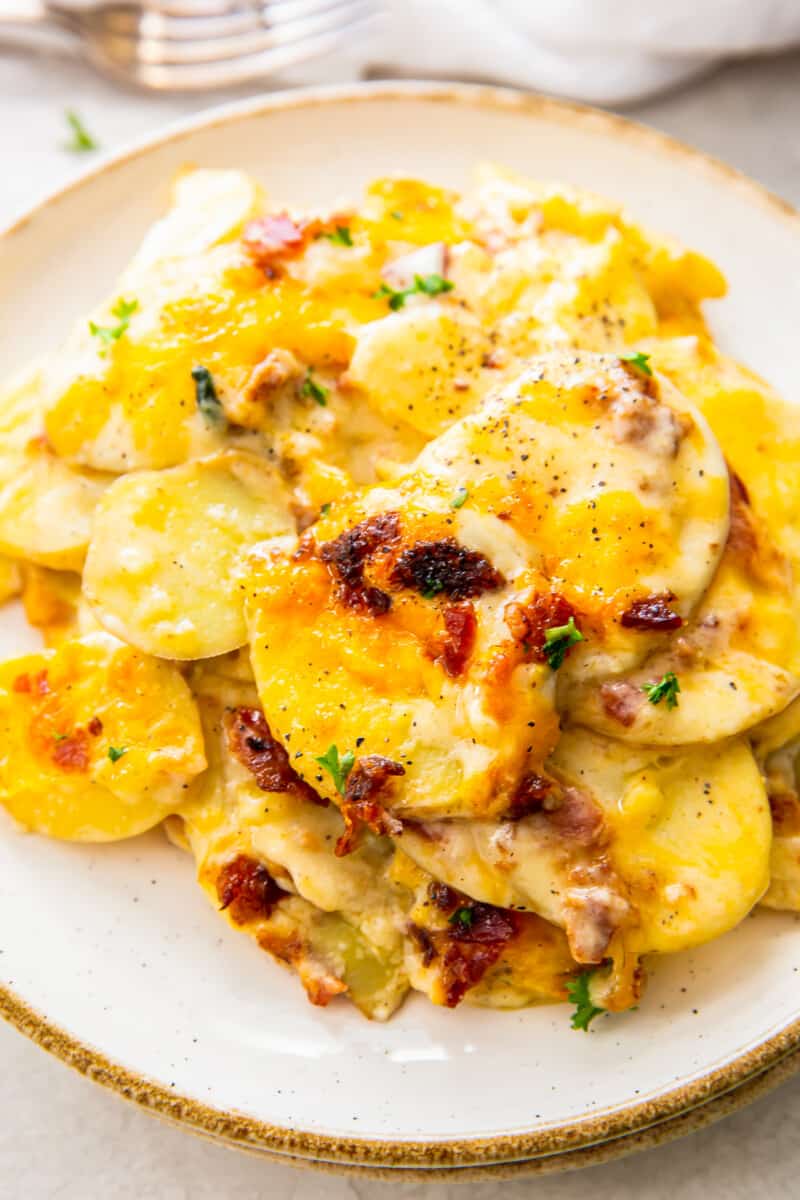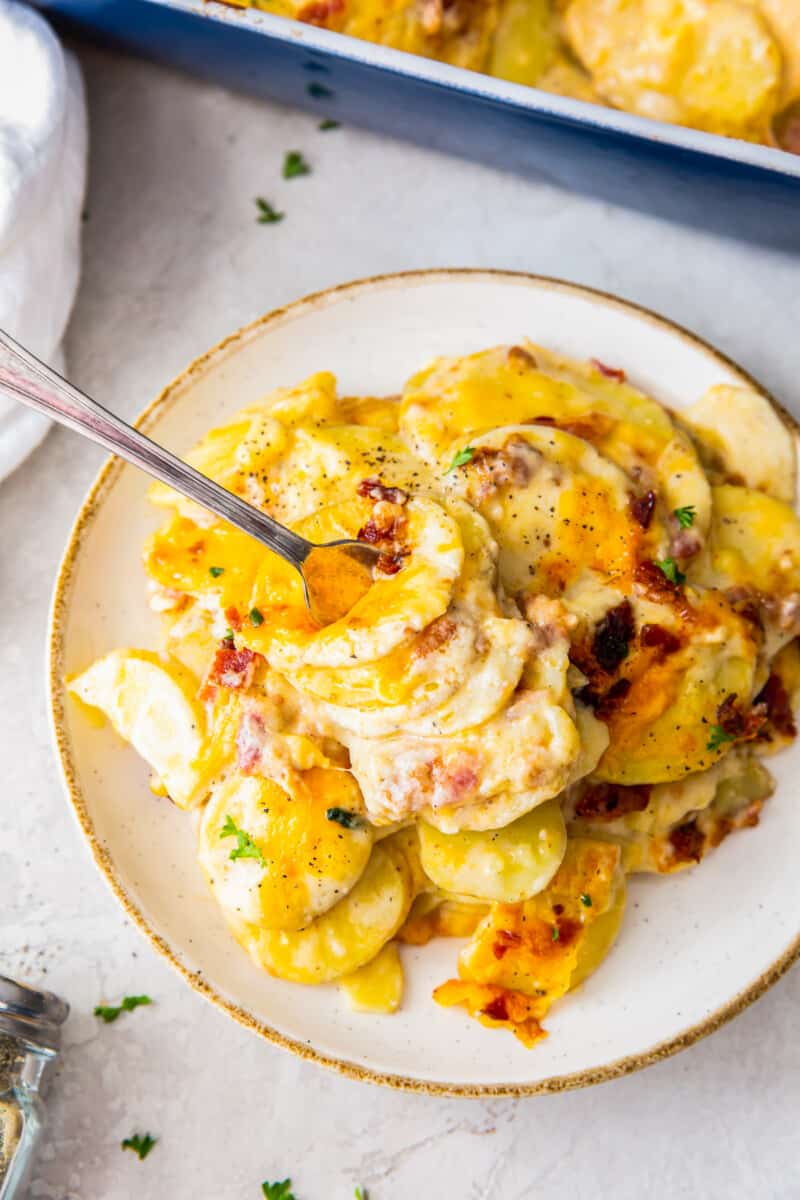 Everyone will love these cheesy loaded scalloped potatoes. One of the best side dishes for any meal, any time.
If you make this recipe be sure to upload a photo in the comment section below or leave a rating. Enjoy! You can also jump to recipe.