These Loaded Scalloped Potatoes are the perfect side dish for holidays and everyday meals. They're layered with lots of cheese and bacon, and cooked in a cheesy sauce.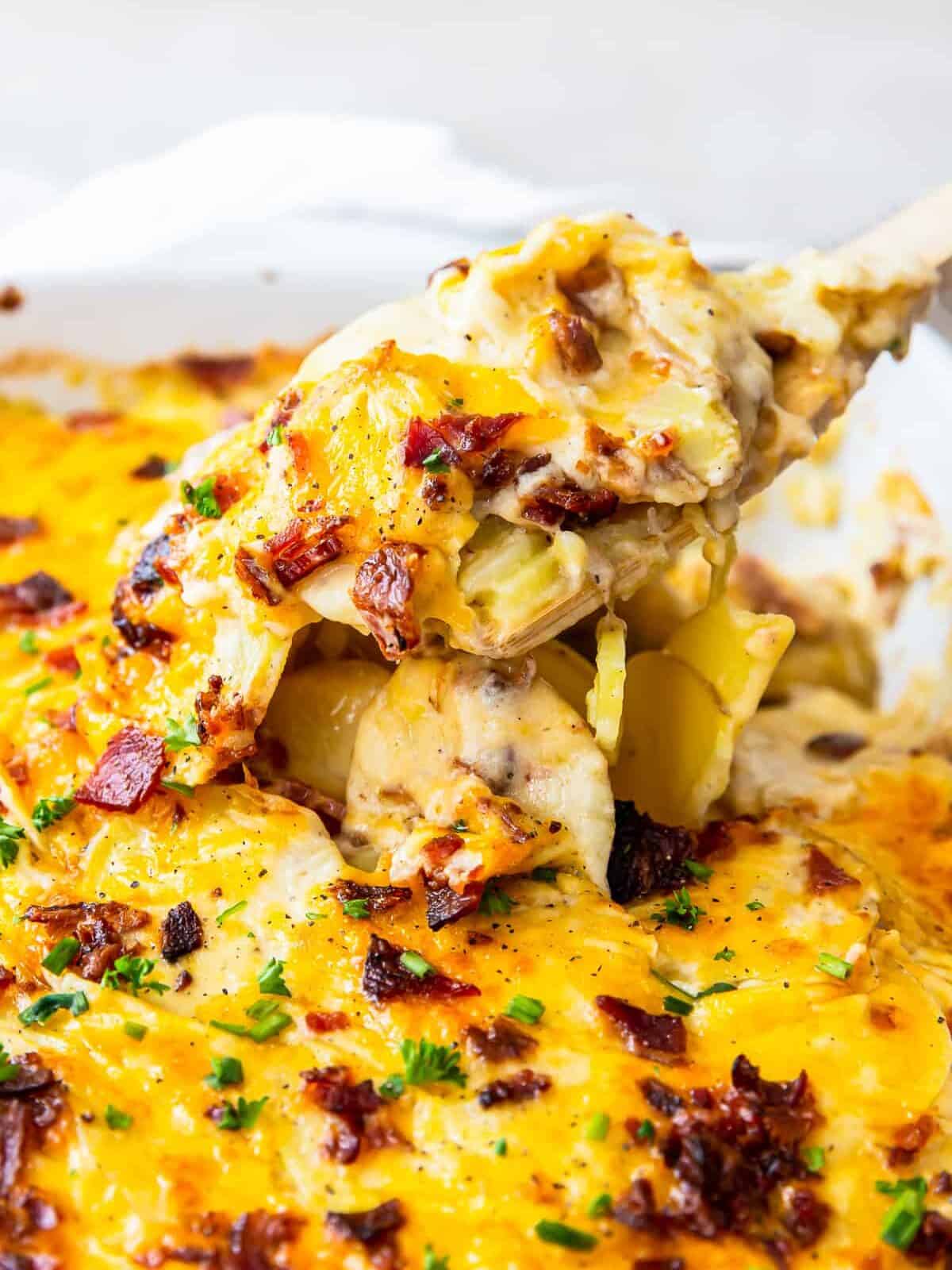 Loaded Scalloped Potatoes Recipe
I find myself coming back to this recipe holiday after holiday. It's easy and loved by everyone who gives it a try.
Creamy. Thinly sliced, creamy potatoes baked in the oven are just undeniably delicious.
Cheesy. These loaded scalloped potatoes are extra tasty because they're cooked in a cheesy sauce, and layered between more cheese and bacon.
Flavorful. The addition of bacon and chives makes this casserole taste exactly like a loaded baked potato.
Variations on Scalloped Potatoes with Bacon
There are lots of ways to change up this loaded casserole. Try swapping out the bacon and cheddar for ham and Swiss, mushroom and gruyere, garlic and Parmesan, or caramelized onion and blue cheese.
Make it Tex-Mex by adding corn, black beans, diced green chilies, and pepper jack cheese. Or make loaded breakfast scalloped potatoes by adding cooked crumbled breakfast sausage and scrambled eggs!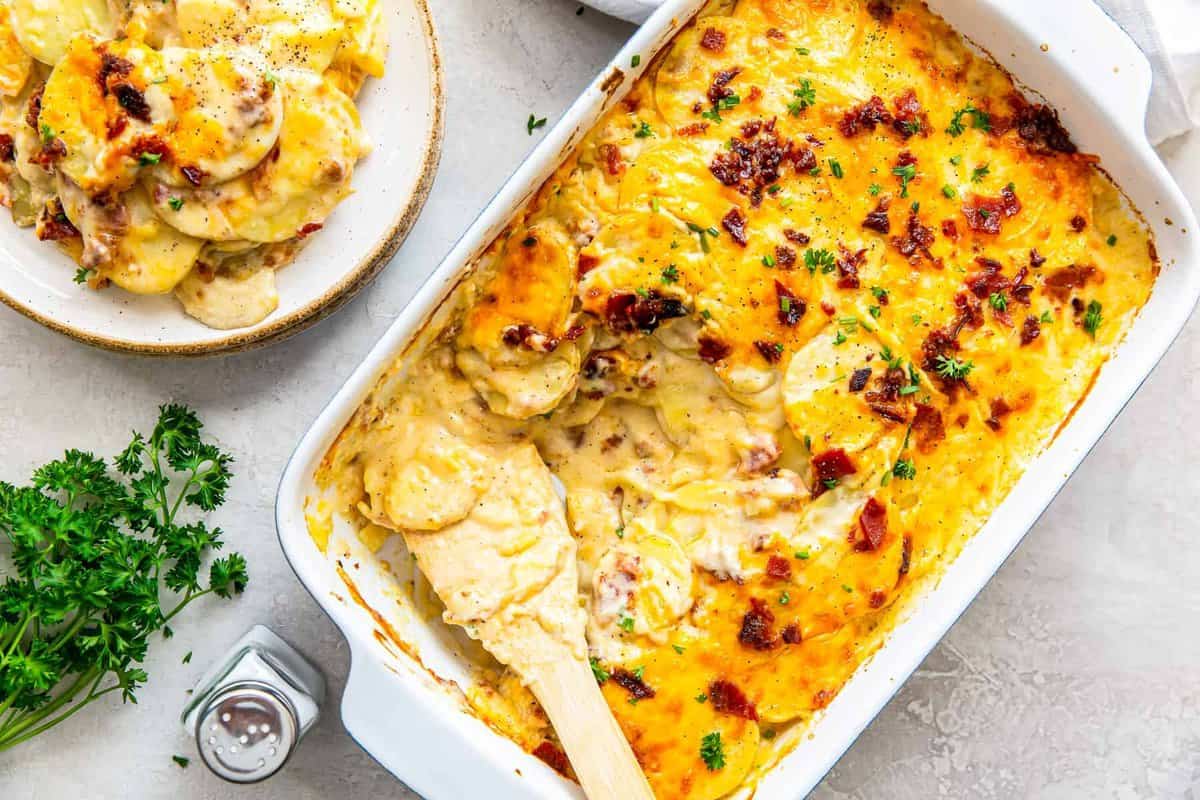 How to Store and Reheat
Store leftover loaded scalloped potatoes covered with plastic wrap or aluminum foil in the refrigerator for up to 4 days. Reheat in a 300°F oven for 20-30 minutes, or until warmed through.
How to Freeze
Freeze scalloped potatoes whole or divided into individual portions in airtight containers for up to 2 months. Let thaw overnight in the refrigerator before reheating.
Serving Suggestions
Serve these scalloped potatoes with holiday favorites, like Thanksgiving turkey, Easter ham, or Christmas beef tenderloin. They're also great with regular weeknight meals, like crockpot chicken breast, smothered pork chops, or creamy garlic shrimp.
How far in advance can you slice potatoes for scalloped potatoes?
You can slice the potatoes and keep them in a covered bowl submerged in water for up to 24 hours.
Can I leave skin on for scalloped potatoes?
Sure! The skin will add a bit of a different texture to the dish, though.
Why does my cheese curdle in scalloped potatoes?
If you put cold milk and cheese in the oven with the potatoes, you might find it curdling from the high direct heat. By heating the dairy beforehand as it's mixed into a sauce, we can avoid this problem.
Why are my scalloped potatoes so watery?
If your potatoes turn out watery, it's likely that the potato slices were too wet from being boiled. Make sure to drain them well and pat them dry before adding to your casserole.
How do you thicken scalloped potatoes after cooking?
We don't want runny potatoes, so we're adding flour into the sauce to thicken it up. This sauce is the secret to the best scalloped potatoes!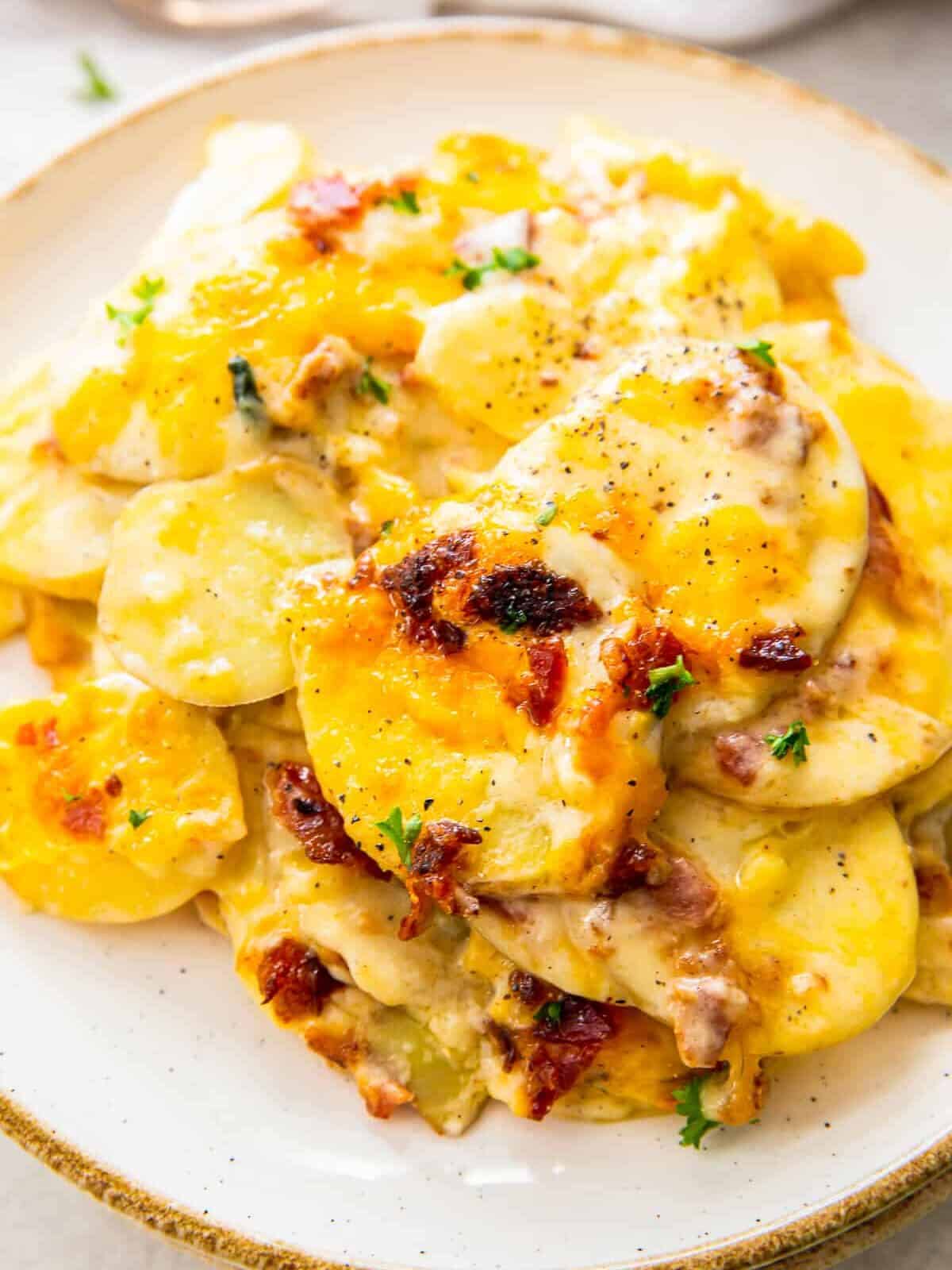 More Loaded Potato Recipes We Love
How to Make Loaded Scalloped Potatoes Step by Step
Prep the Pan: Preheat your oven to 350°F. Spray a 2-quart baking dish with nonstick spray and set aside.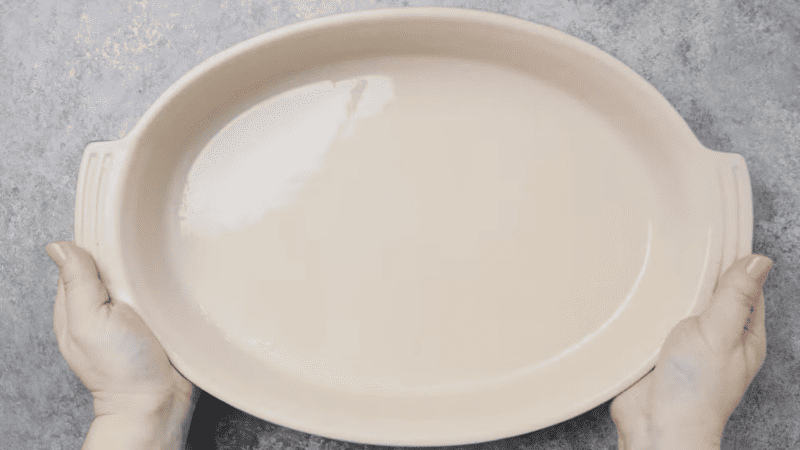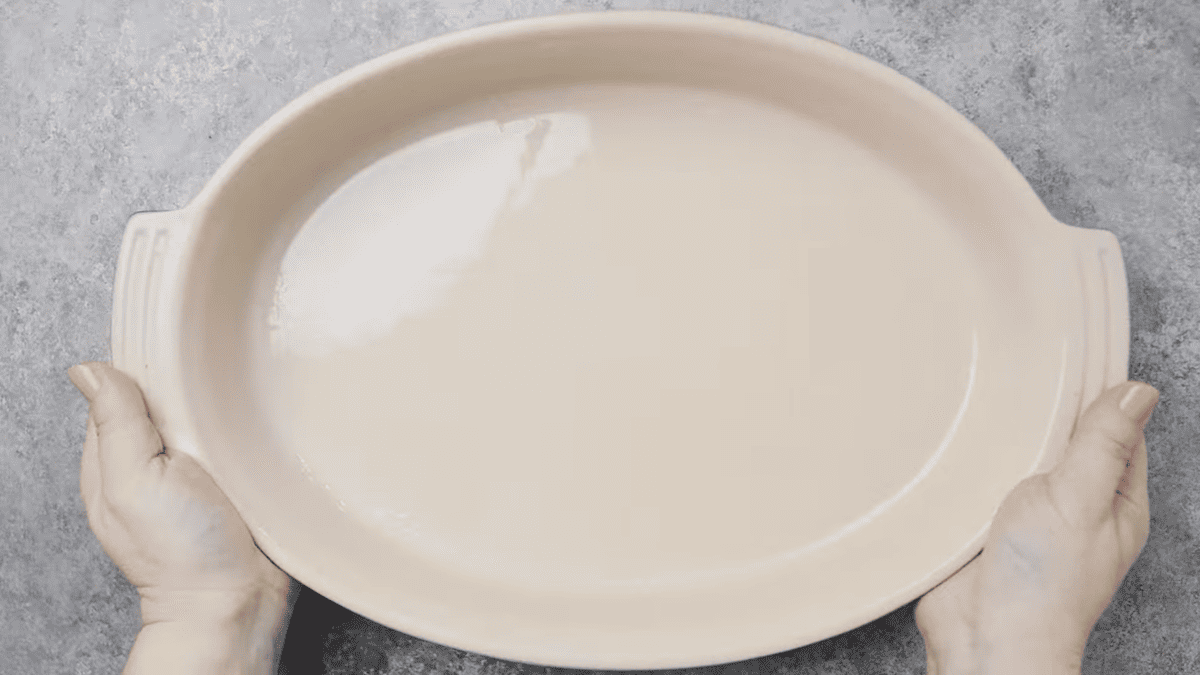 Cook the Potatoes: Slice 3 pounds of Yukon Gold potatoes into ¼-inch rounds. Place the potatoes in a large pot, cover with water, and bring to a boil over medium heat. Reduce the heat and simmer until the potatoes are just tender, about 8 minutes. Drain and set aside to cool.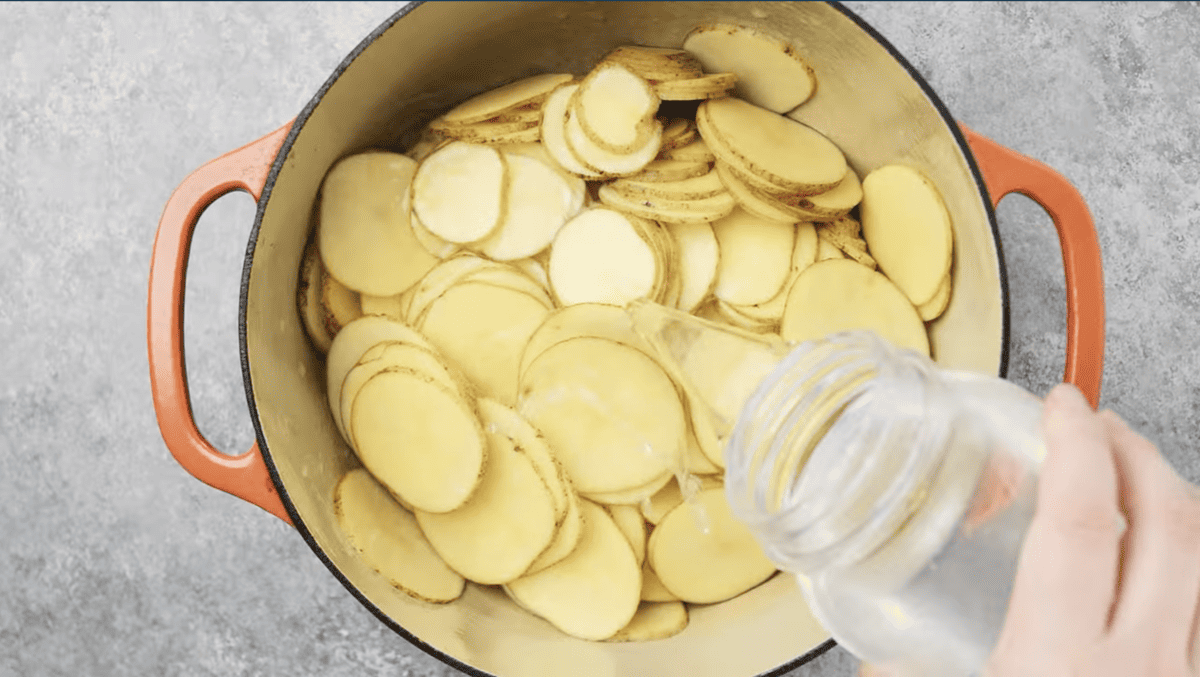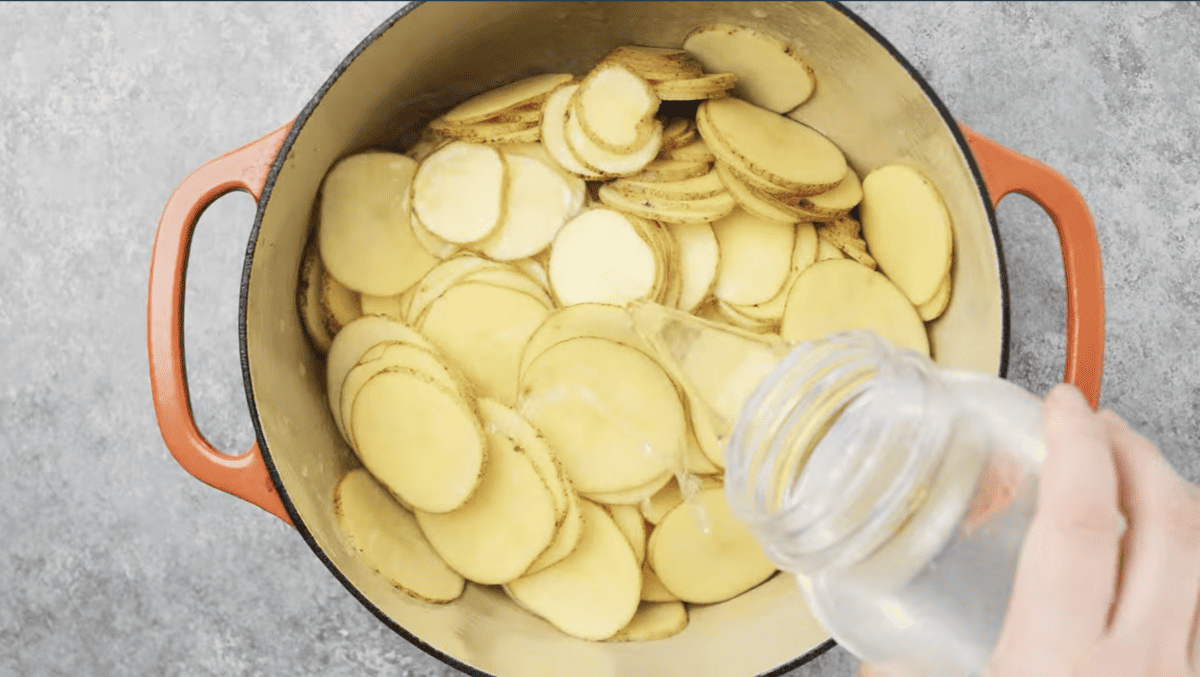 Make the Roux: Melt 4 tablespoons of butter in a large saucepan set over medium heat. Add 3 cloves of minced garlic and cook for 30 seconds, then stir in ¼ cup of all-purpose flour until well combined.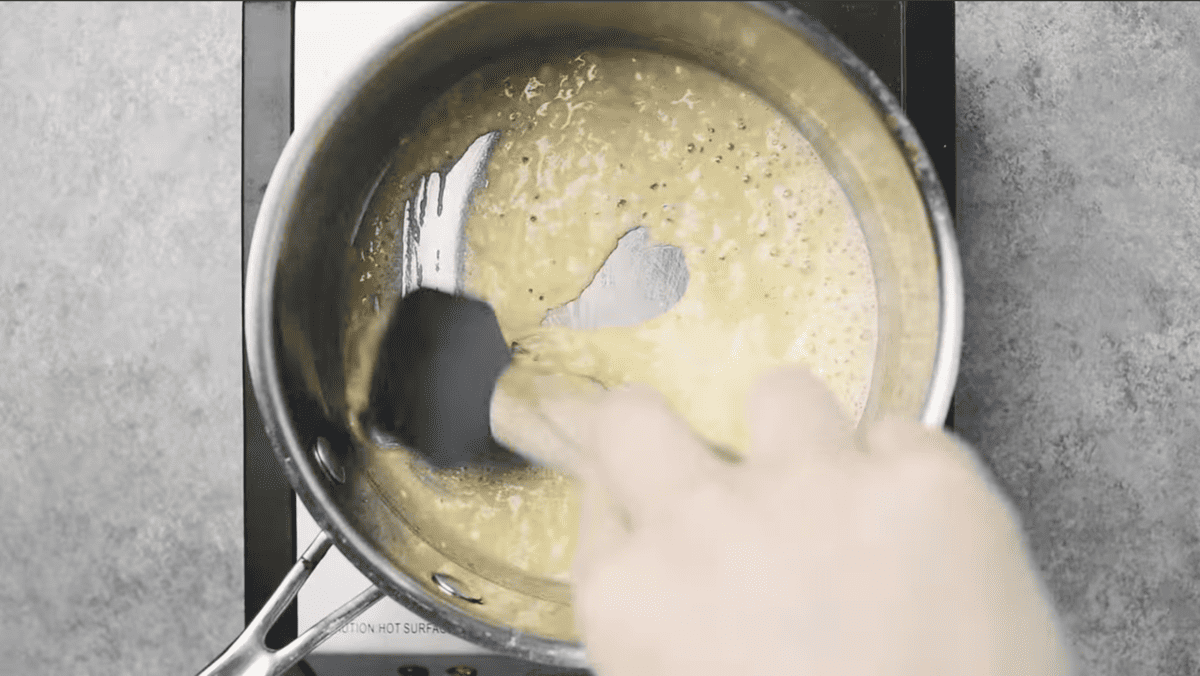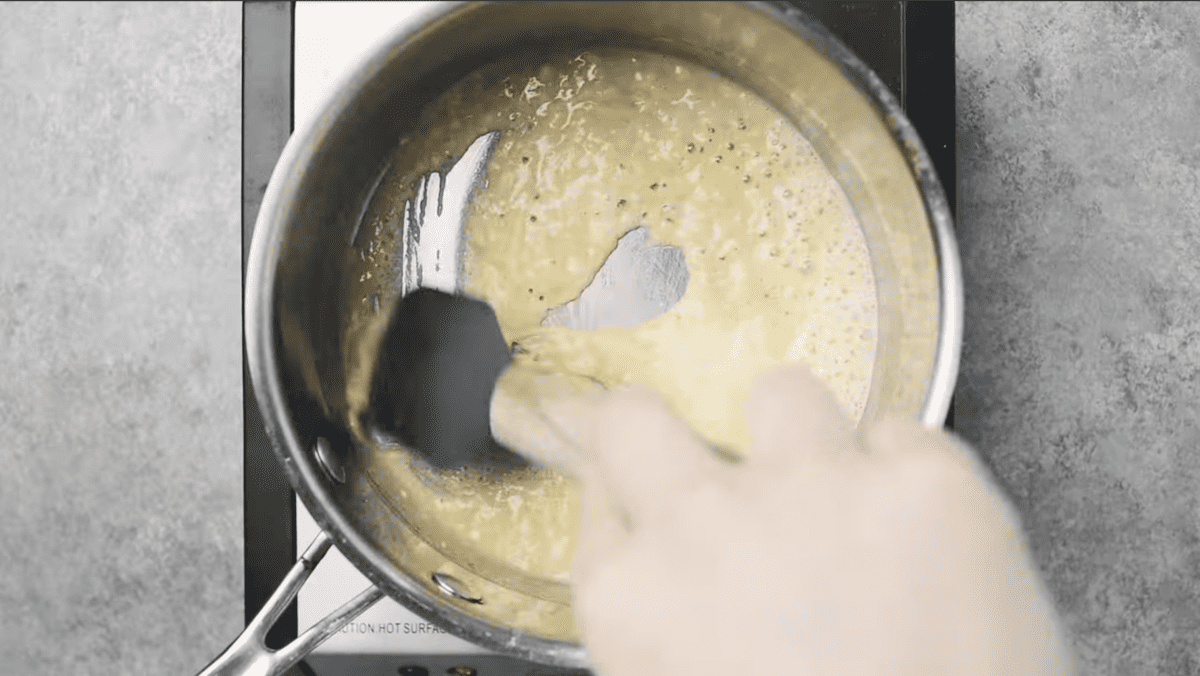 Make the Sauce: Slowly whisk 2 cups of low-sodium chicken broth into the roux mixture, cook for 1 minute, then stir in 2 cups of milk and whisk until smooth. Season with ½ teaspoon of kosher salt, ½ teaspoon of ground black pepper, and ⅛ teaspoon of ground nutmeg.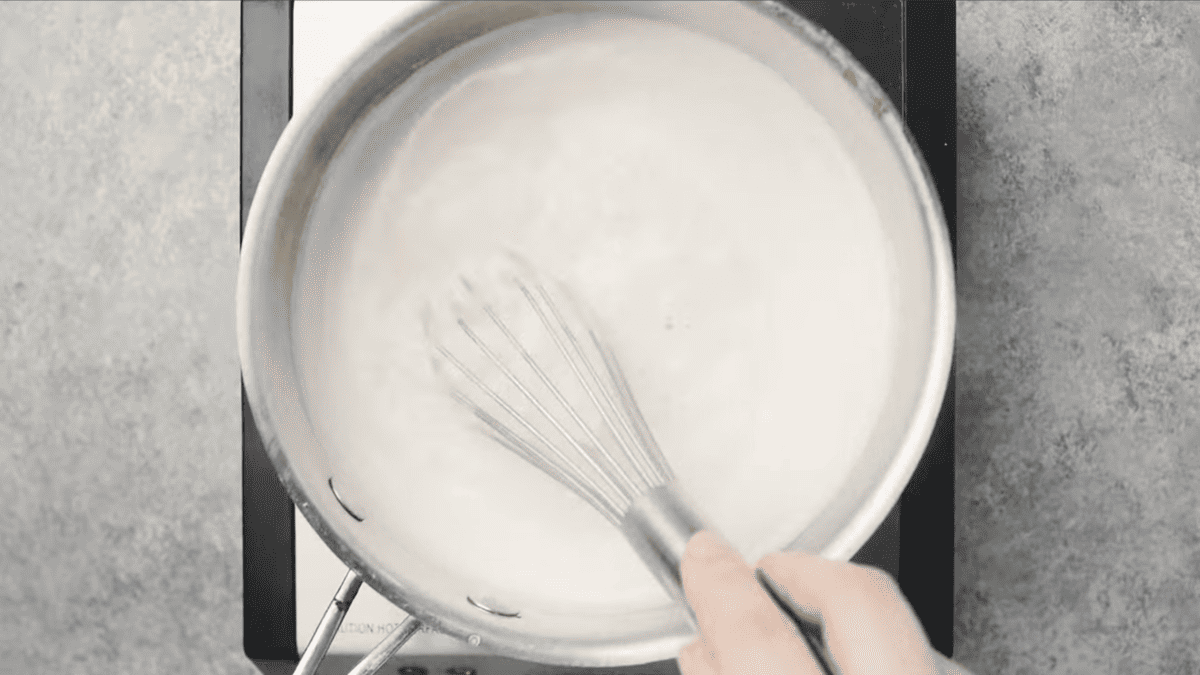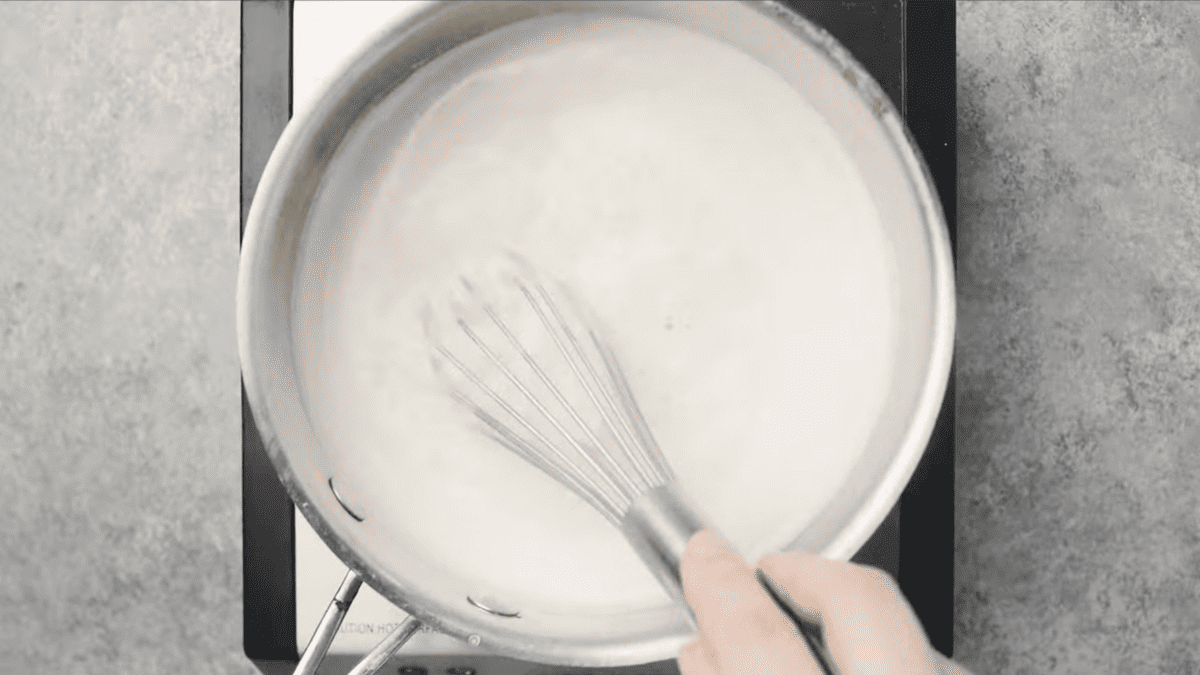 Add the Cheese: Remove the saucepan from the heat and stir in 1 cup of cheddar cheese until melted.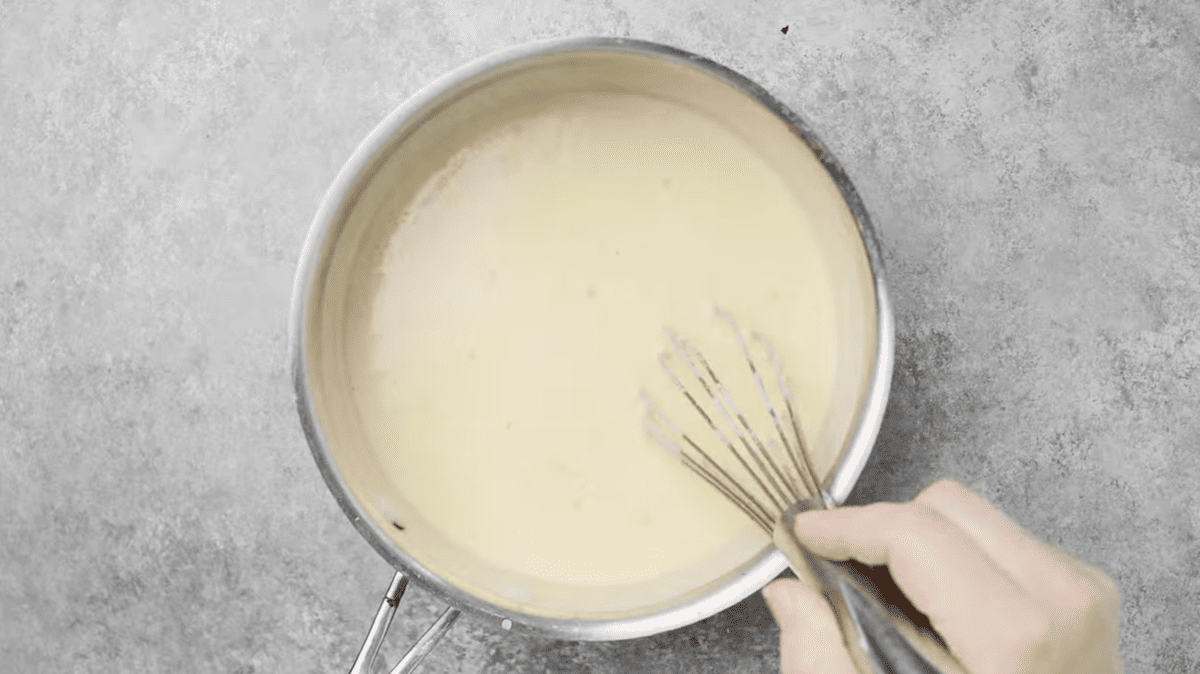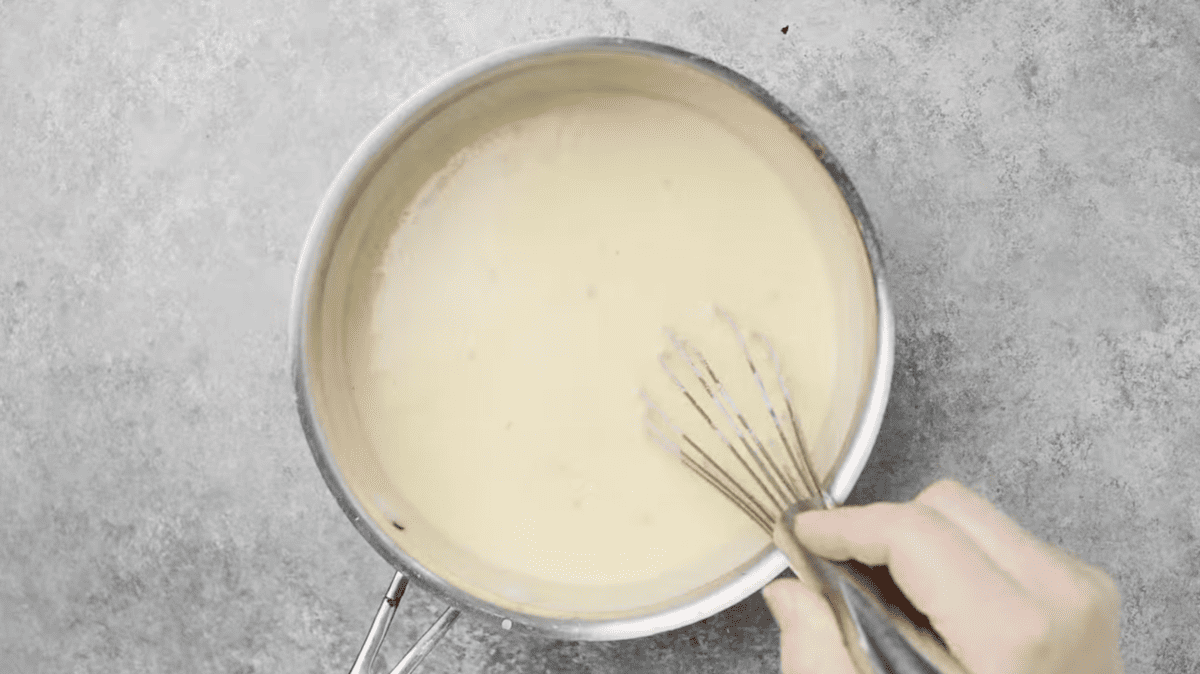 Assemble the Casserole: Spread ¼ cup of the sauce over the prepared baking dish. Arrange ⅓ of the sliced potatoes evenly over the sauce. Top with ⅓ of the sauce to cover the potatoes, then sprinkle with ⅓ cup of the cheddar cheese and ⅙ cup of bacon crumbles. Continue layering two more times in that order with the remaining potatoes, sauce, cheese, and bacon, and repeat. Sprinkle the rest of the cheese on top.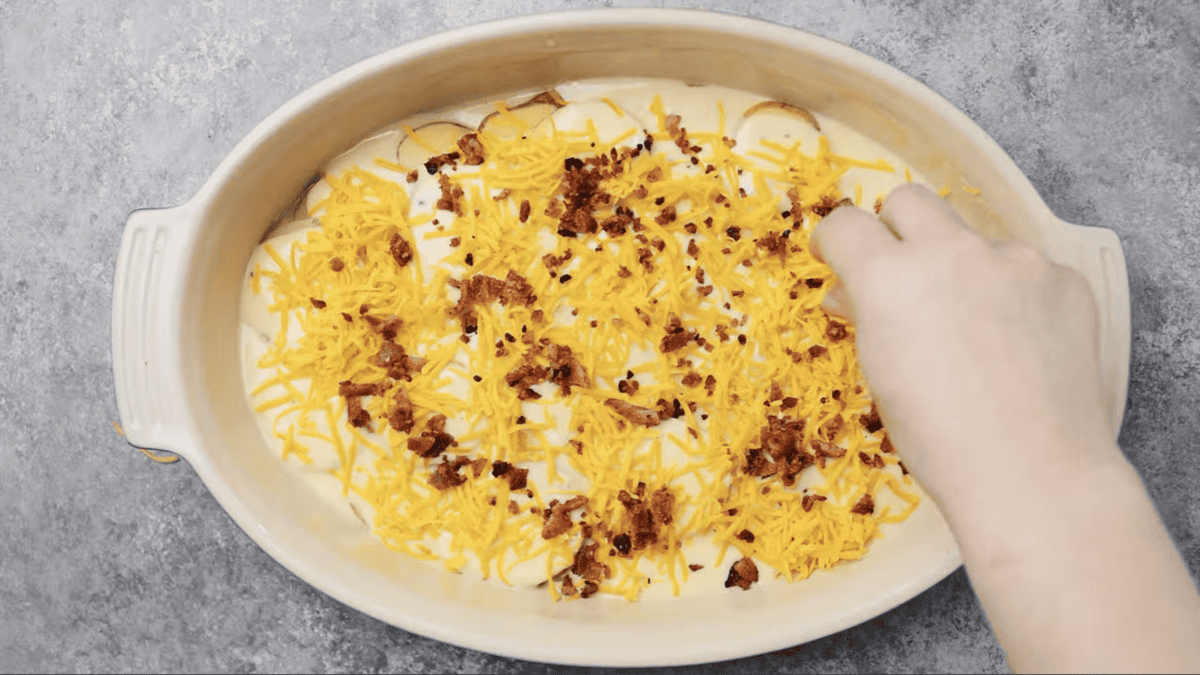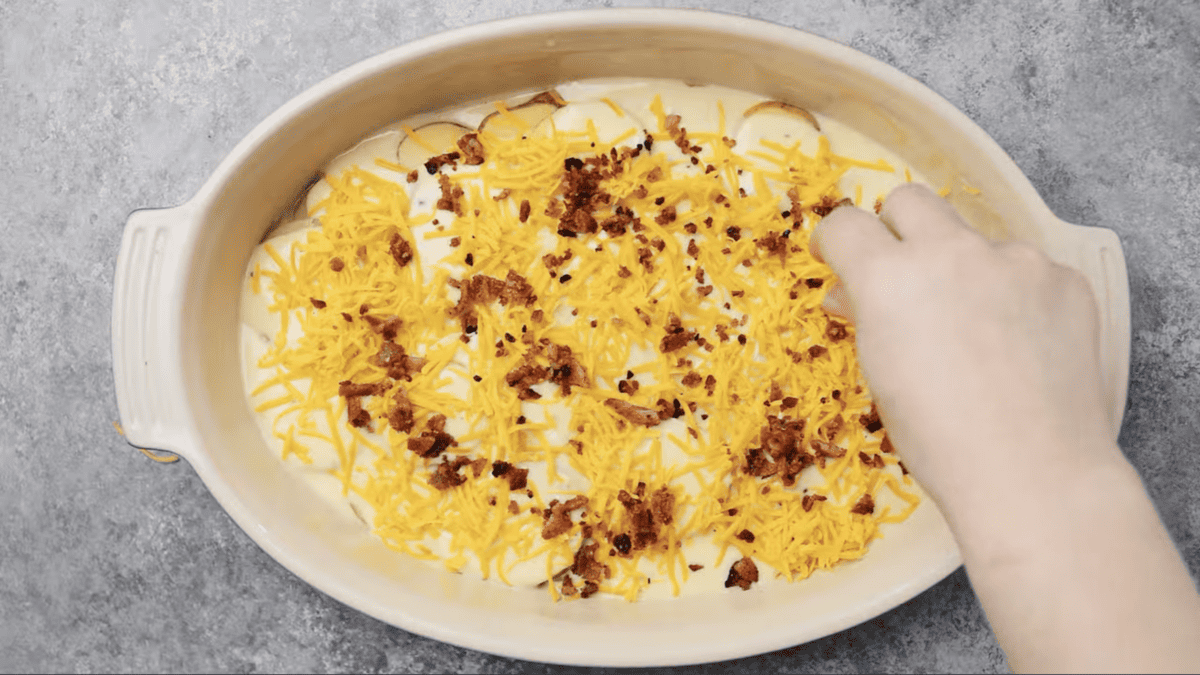 Bake the Casserole: Cover the casserole with foil and bake in the preheated oven for 25-30 minutes. Uncover and continue baking for another 5 minutes, or until the potatoes are fork-tender. Turn the broiler to high and brown the cheese, if desired. Garnish with chopped fresh chives if desired and serve warm.