The most tender and flavorful slow cooker beef tacos. Simmering all day gives this taco meat an incredible texture. This is a super simple and utterly delicious meal, a real crowd pleaser!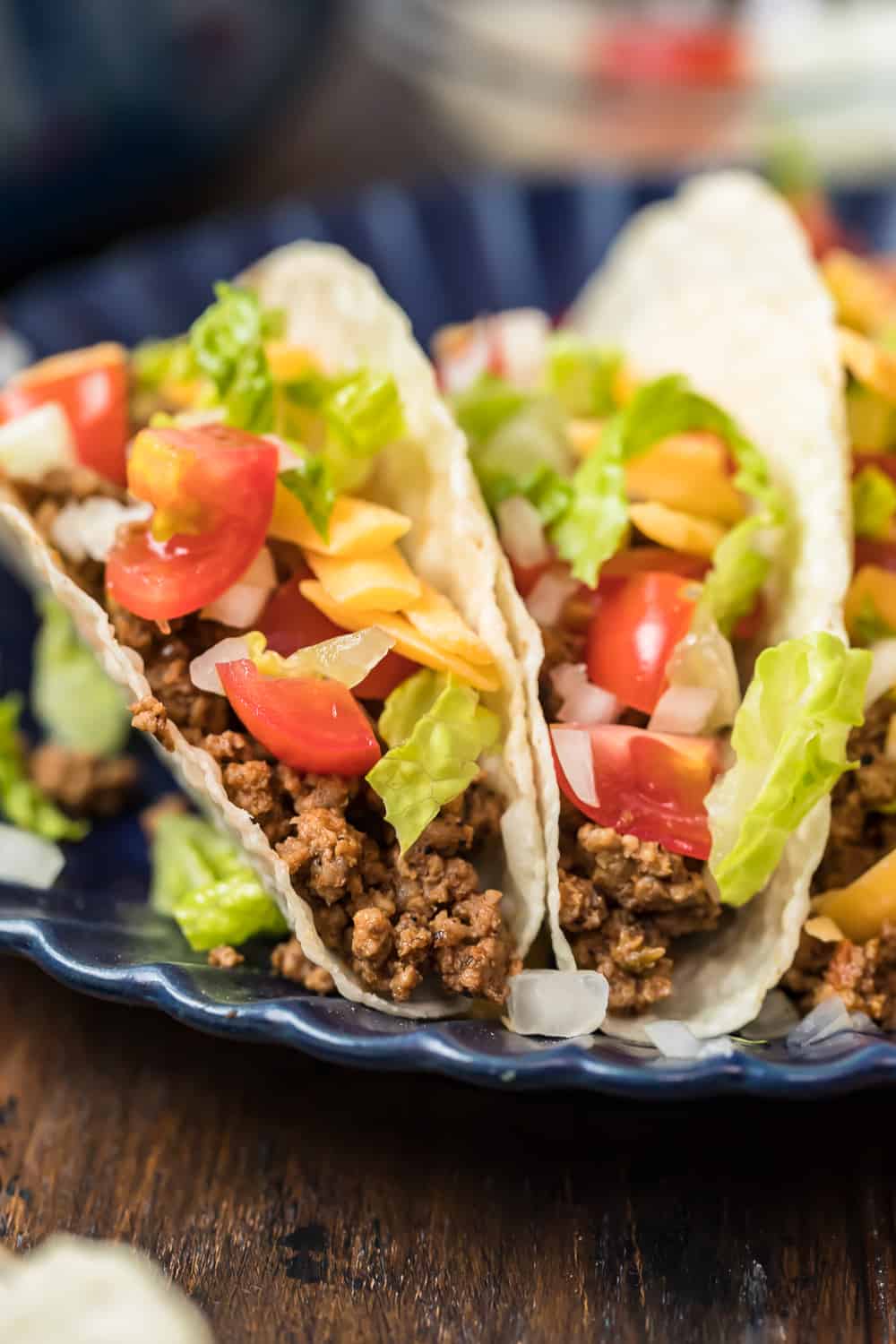 These are the ultimate slow cooker ground beef tacos! Easily made from scratch! Add your favorite toppings and guacamole on the side and your family will love you!
This could quick become a family favorite. The beef is seasoned with a homemade taco seasoning but you can use store bought. It makes so much you'll have enough meat for a few nights!
Don't have a slow cooker? Try these Baked Beef Tacos!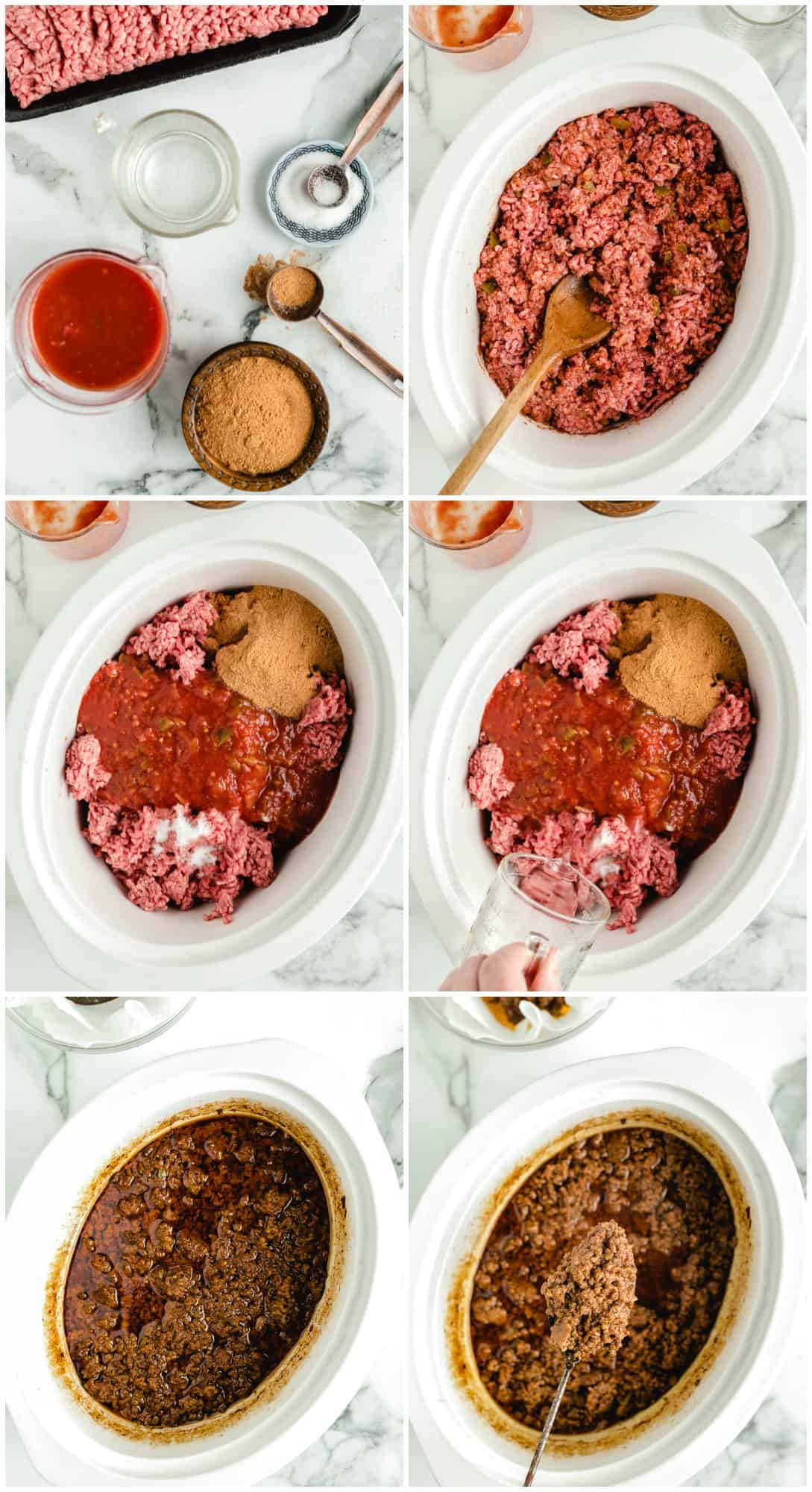 How To Make Slow Cooker Beef Tacos
Place all ingredients in a slow-cooker set on HIGH heat. Break the ground chuck apart and mix well. Cook 4 hours, covered, stirring occasionally.
Spoon the meat from the slow-cooker, with a slotted spoon, into a large paper towel-lined bowl. Let the excess fat drain from the beef for 10 minutes then transfer the beef to a covered container and refrigerate.
Enjoy!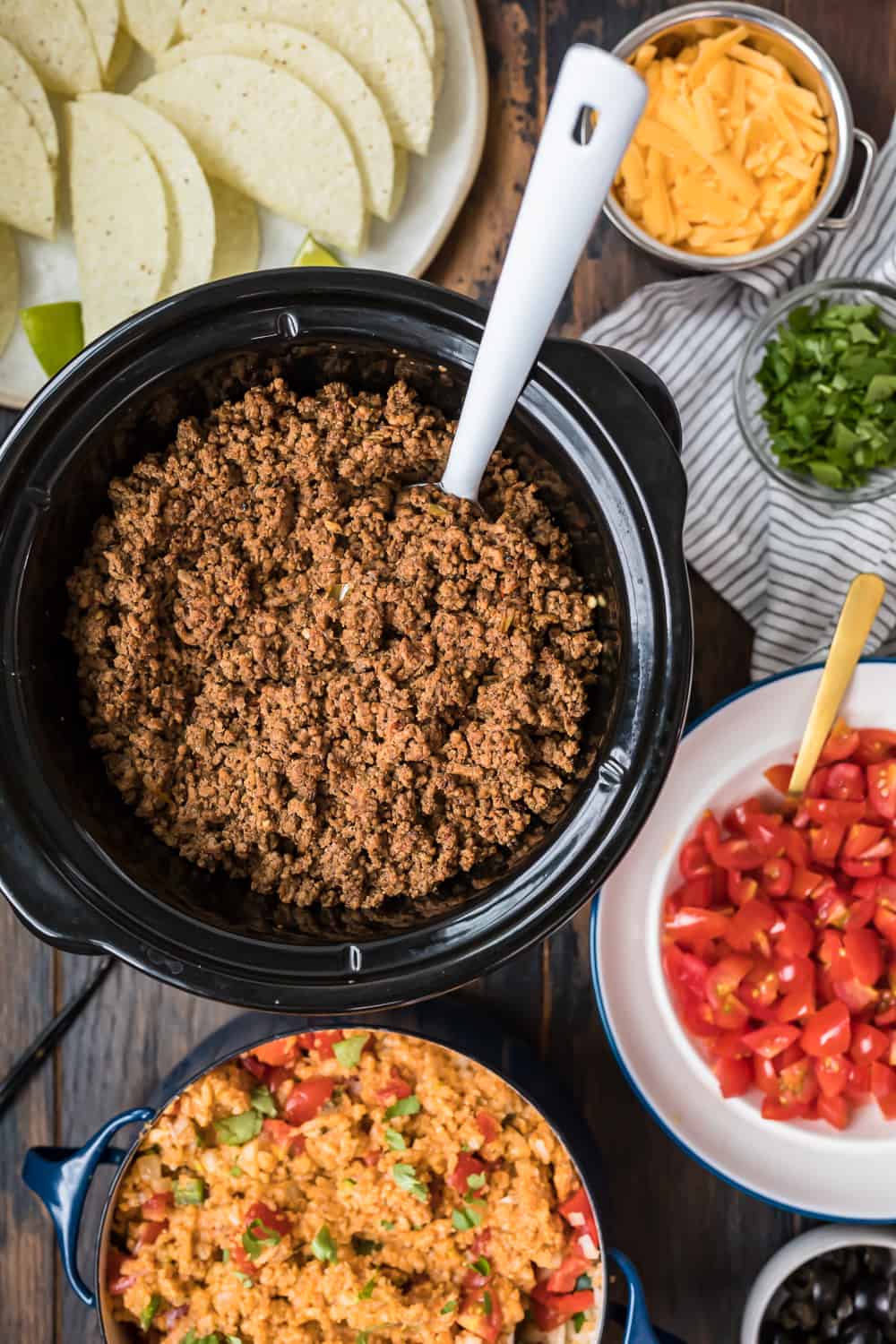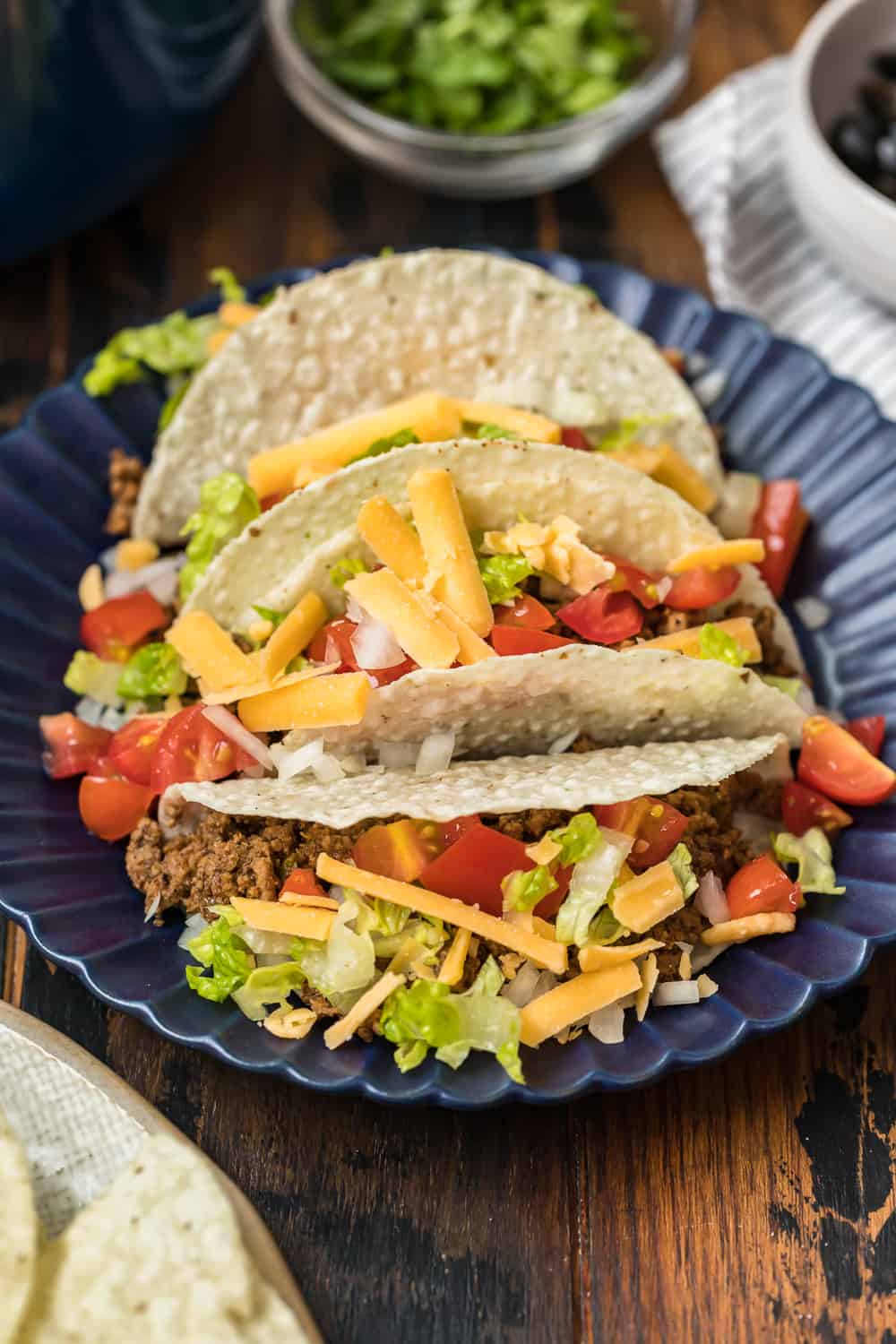 Do I Need To Brown The Beef Before Slow Cooking?
You don't have to. It comes out very tender, but can by a touch drier, so you can stir in a little taco sauce or picante sauce before serving. If you want you can add the beef to the skillet and give it a quick brown.
Can I Use Pre Made Taco Seasoning?
Absolutely! I love the flavor of homemade taco seasoning, but if you're in a rush or don't have all the spices on hand… packets come in handy! You'll need 2 packages for this recipe.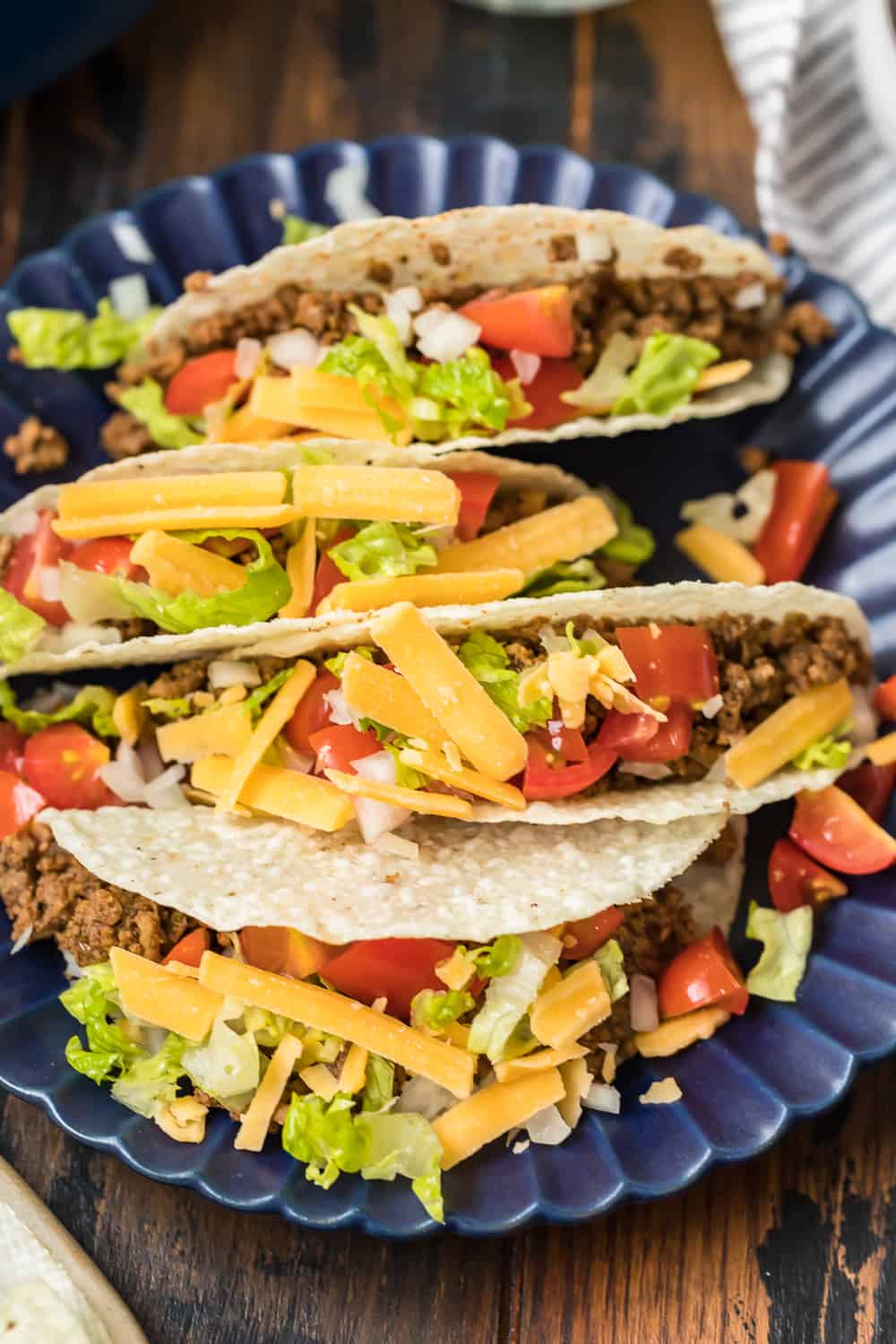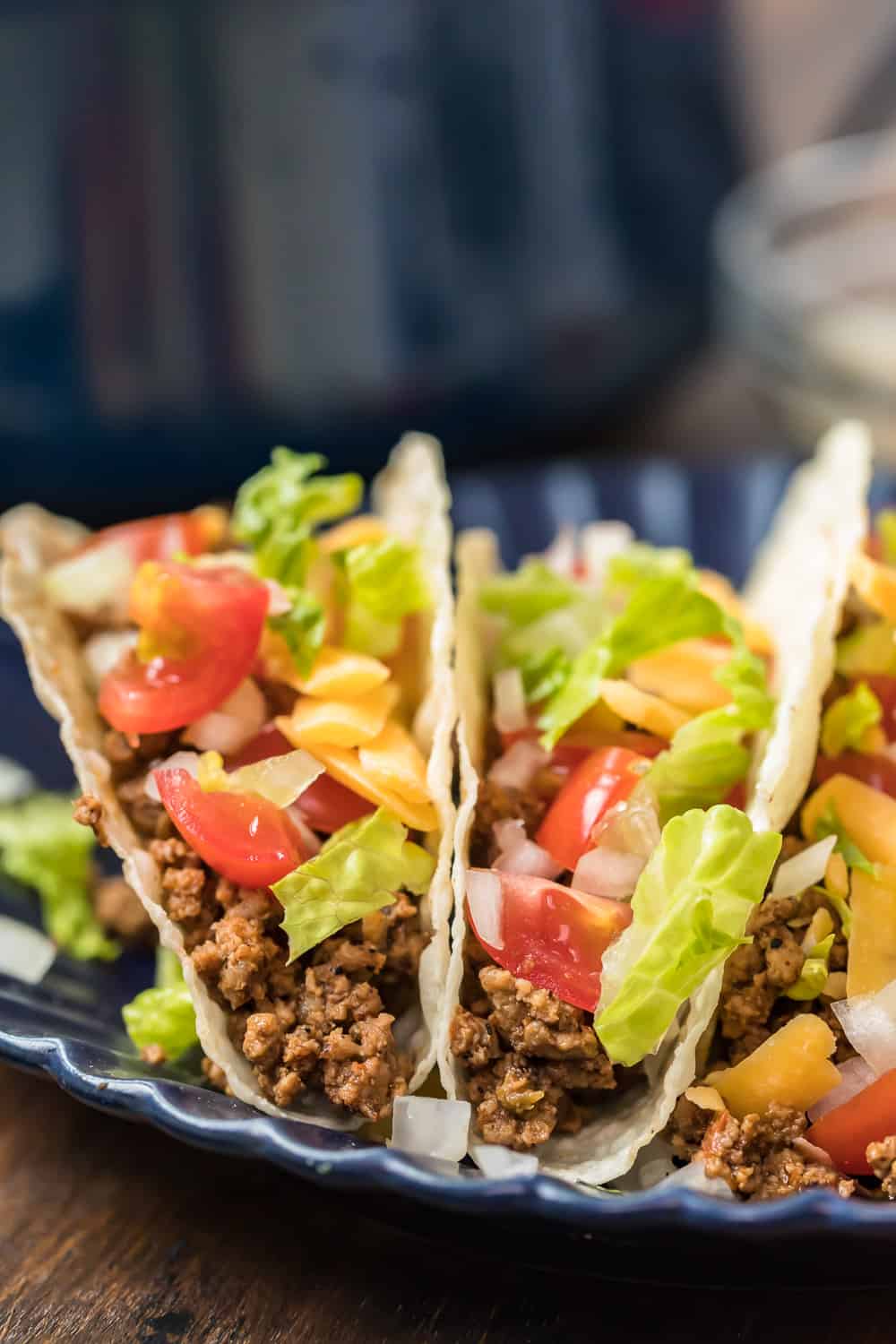 What Other Meat Can I Use?
You can make this recipe using ground turkey for a lower-fat meal and it still tastes awesome! Ground chicken would work as well.
Can I Freeze Slow Cooker Beef Taco Meat?
Once ground beef is fully cooked, place in a bowl and cool in the refrigerator. Once completely cooled, remove beef from the refrigerator and place in a freezer bag. If desired, separate into smaller servings and place in separate bags.
This is especially useful if you have cooked a large amount of meat or plan on only cooking for one or two people at a time. Squeeze out as much air as possible from the freezer bag and seal tightly. Store in the freezer for up to 3 months.
Thaw ground beef in the refrigerator overnight when ready to use.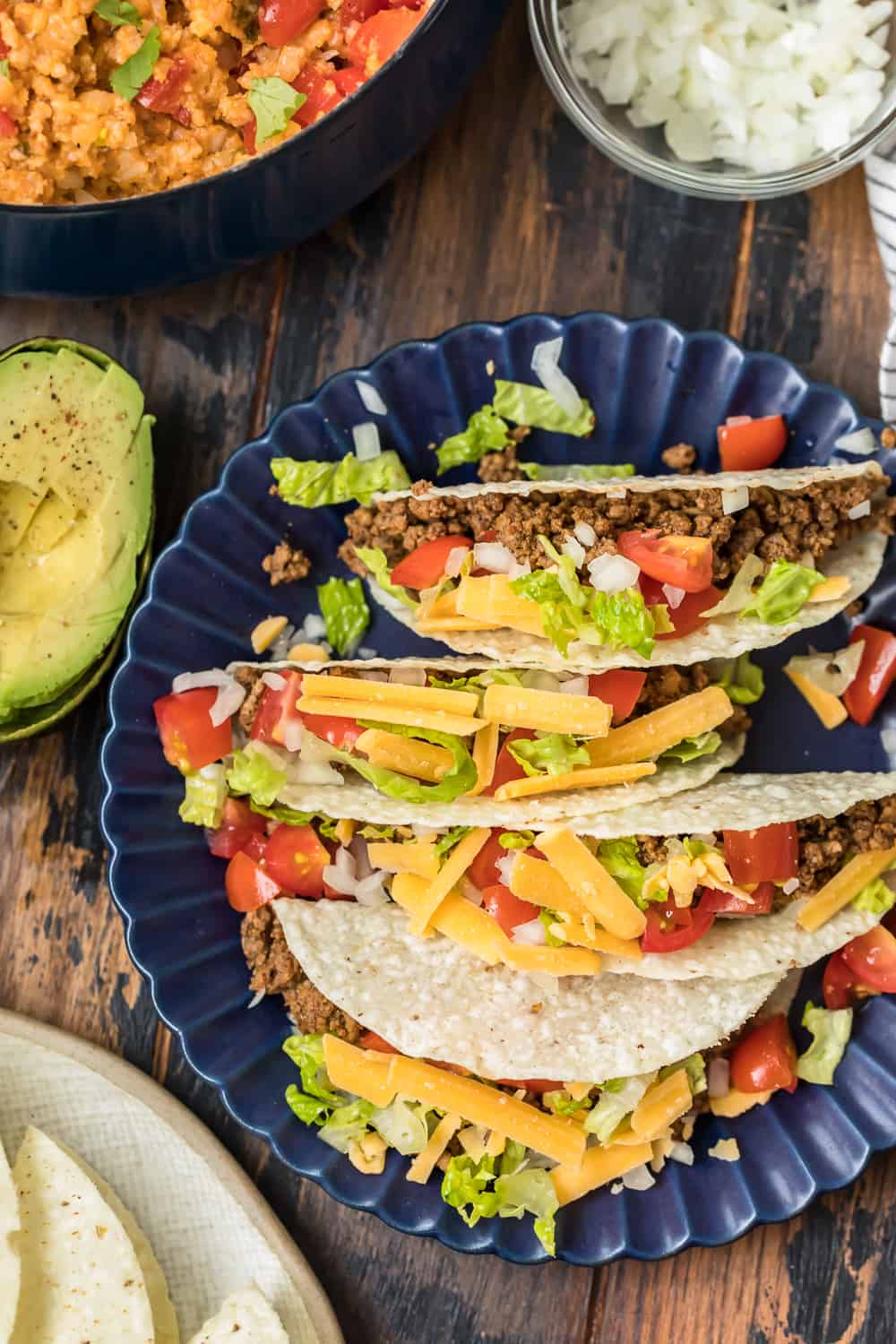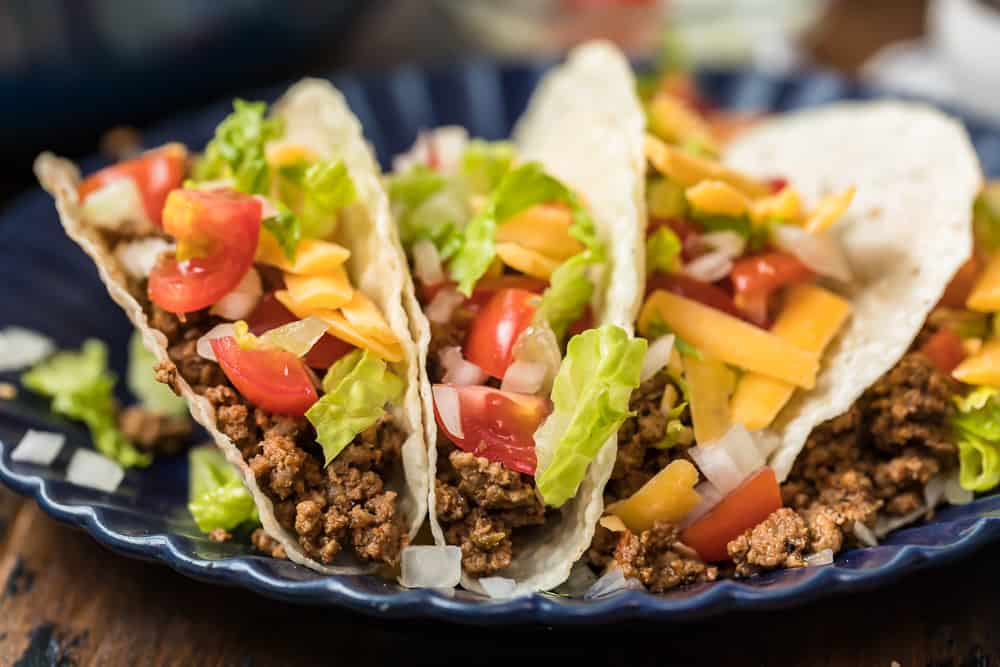 Top Tips For Slow Cooker Beef Tacos
Make sure to break apart the ground beef and mix well.
You can swap in ground chicken or turkey.
Top your tacos with guac, sour cream, cheese, taco sauce, caramelized onions, salsa, or your fave toppings.
You can freeze this recipe for up to 3 months, so it's a great meal prep recipe.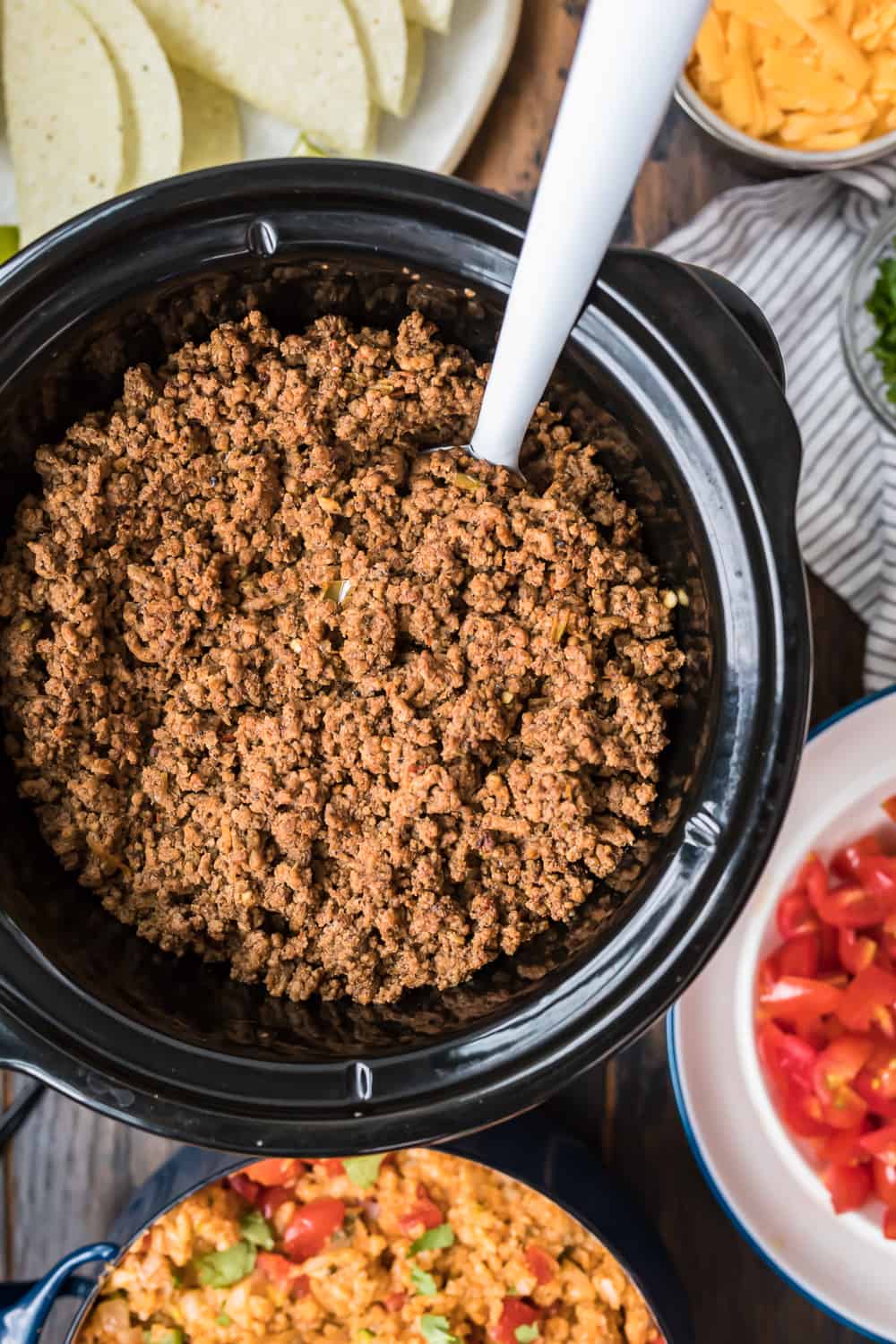 Check Out These Other Delicious Slow Cooker Recipes
Have you tried this Slow cooker Beef Tacos recipe? I'd love to hear from you in the comments below?