Slow Cooker Corned Beef and Cabbage Sliders with Guinness Mustard are a fun and festive appetizer or meal, perfect for St. Patrick's Day!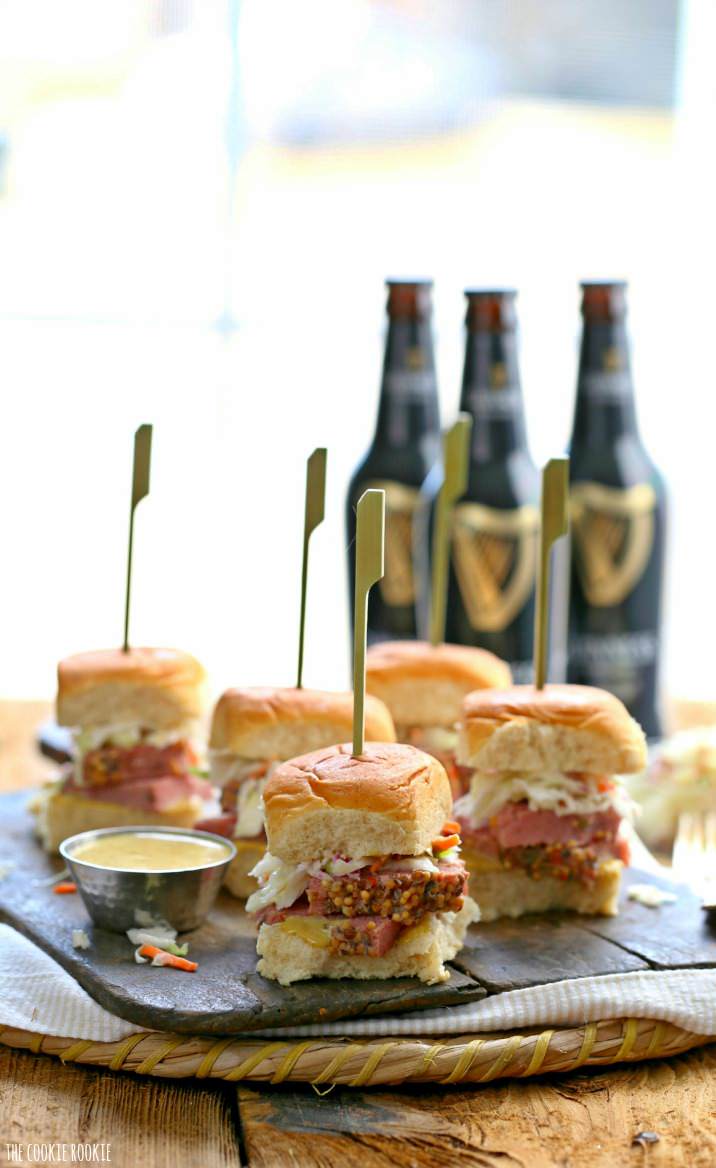 St. Louis knows how to do Saint Patrick's Day. There are two parades every year, a big celebration downtown, and then a family clan parade that's held in the traditionally Irish part of town, Dogtown. It is SO much fun, I wish you could all come! The parade is filled with families, the streets are lined with people having a great time, and lots and lots of Corned Beef and Cabbage is washed down with green beer! The best!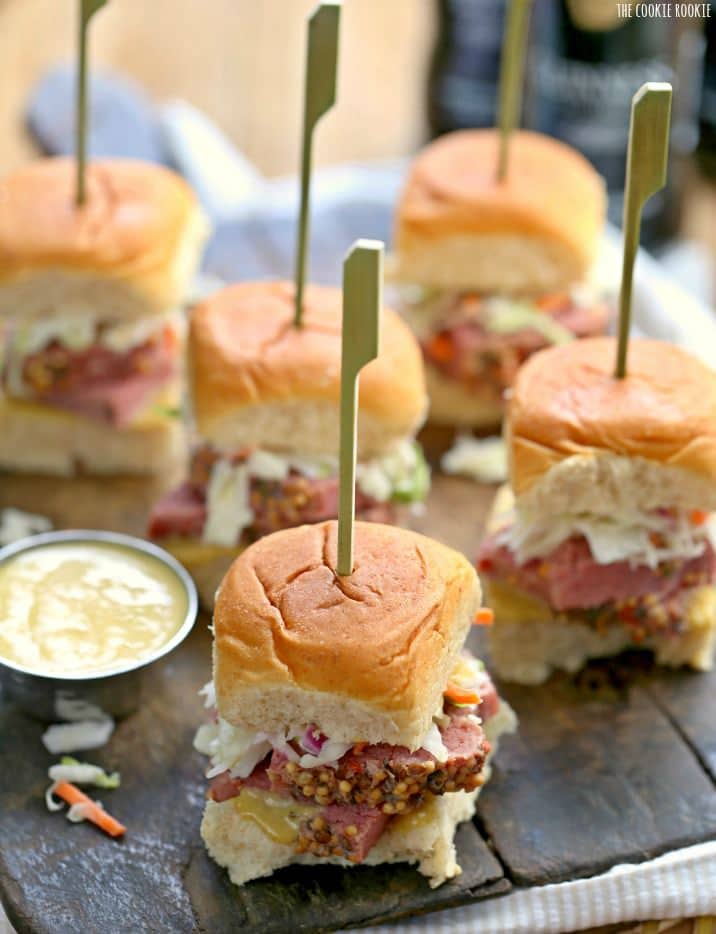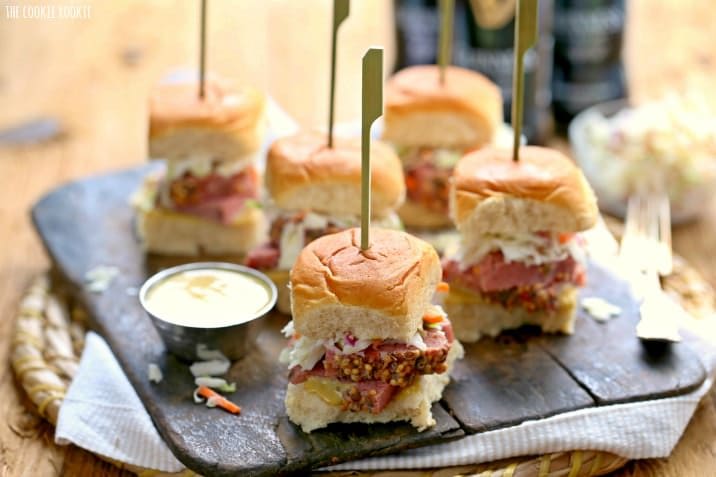 These super simple Slow Cooker Corned Beef and Cabbage Sliders (with Guinness Mustard!) make it easy to join in the celebration, even if you can't make the Dogtown Parade.
These are so flavorful and require very little effort…my kind of meal. I know that doesn't surprise you!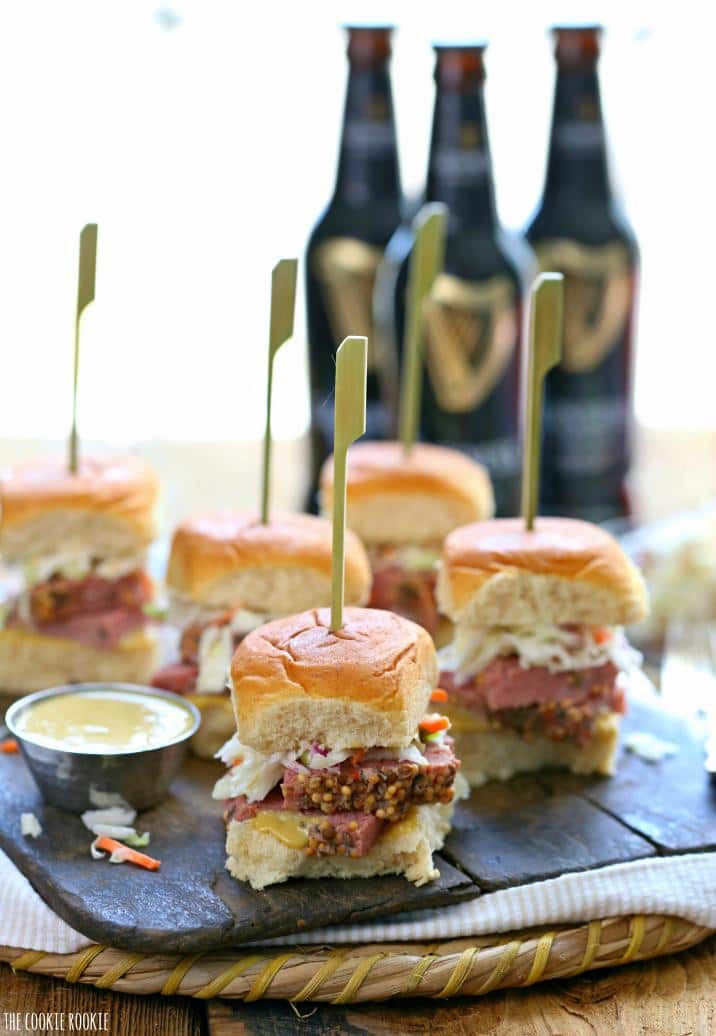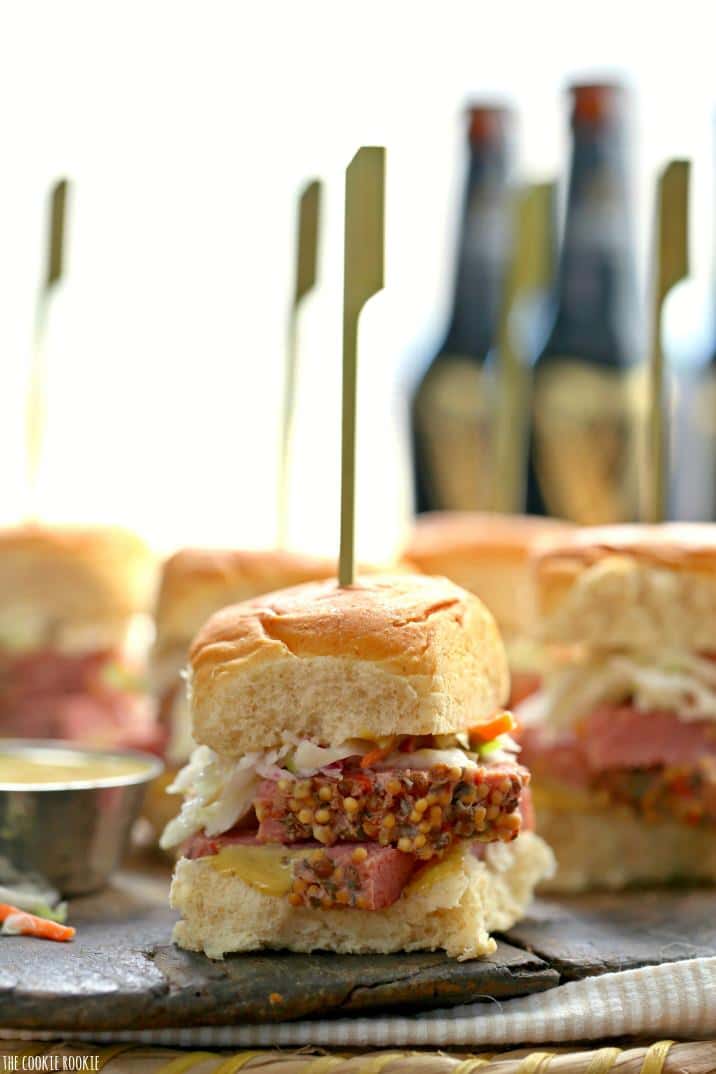 Happy St. Patrick's Day all!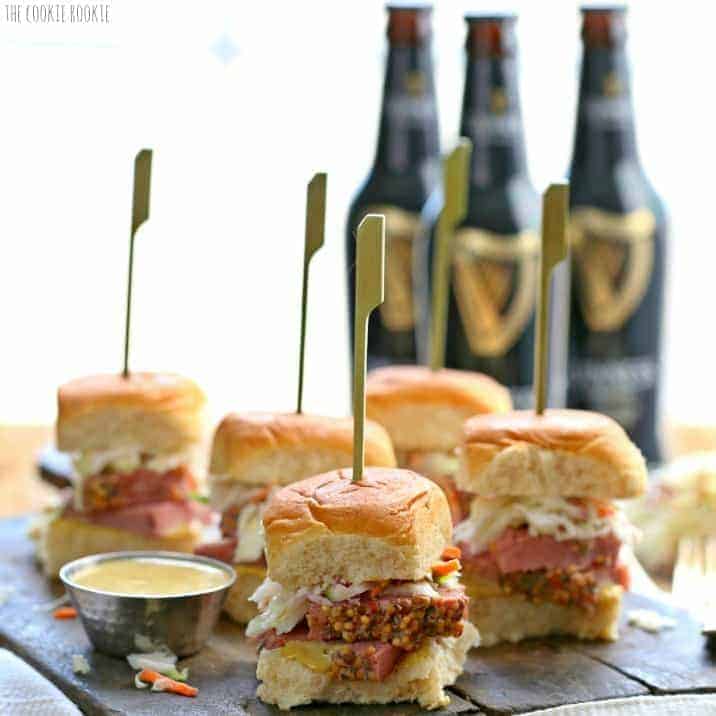 Be sure to try these other recipes: