Slow Cooker Guinness Beef Stew is a favorite Irish beef stew recipe in our house! We make this crockpot beef soup for St. Patrick's Day and can't get enough!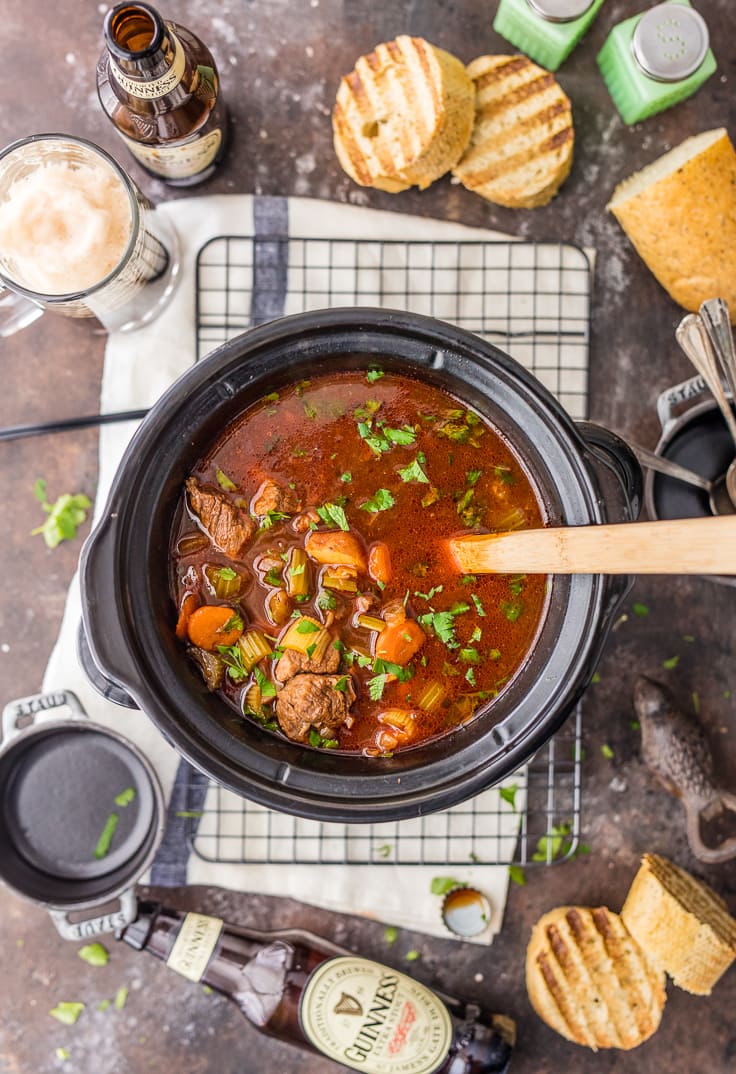 I'm ALL about slow cooker soups and stews. They are one of my very favorite things to make and I cannot get enough!
The crockpot is made for comfort food, and this Slow Cooker Guinness Beef Stew is SERIOUS comfort food.
It's the perfect way to celebrate St. Patrick's Day, or any great day of the year. DELISH!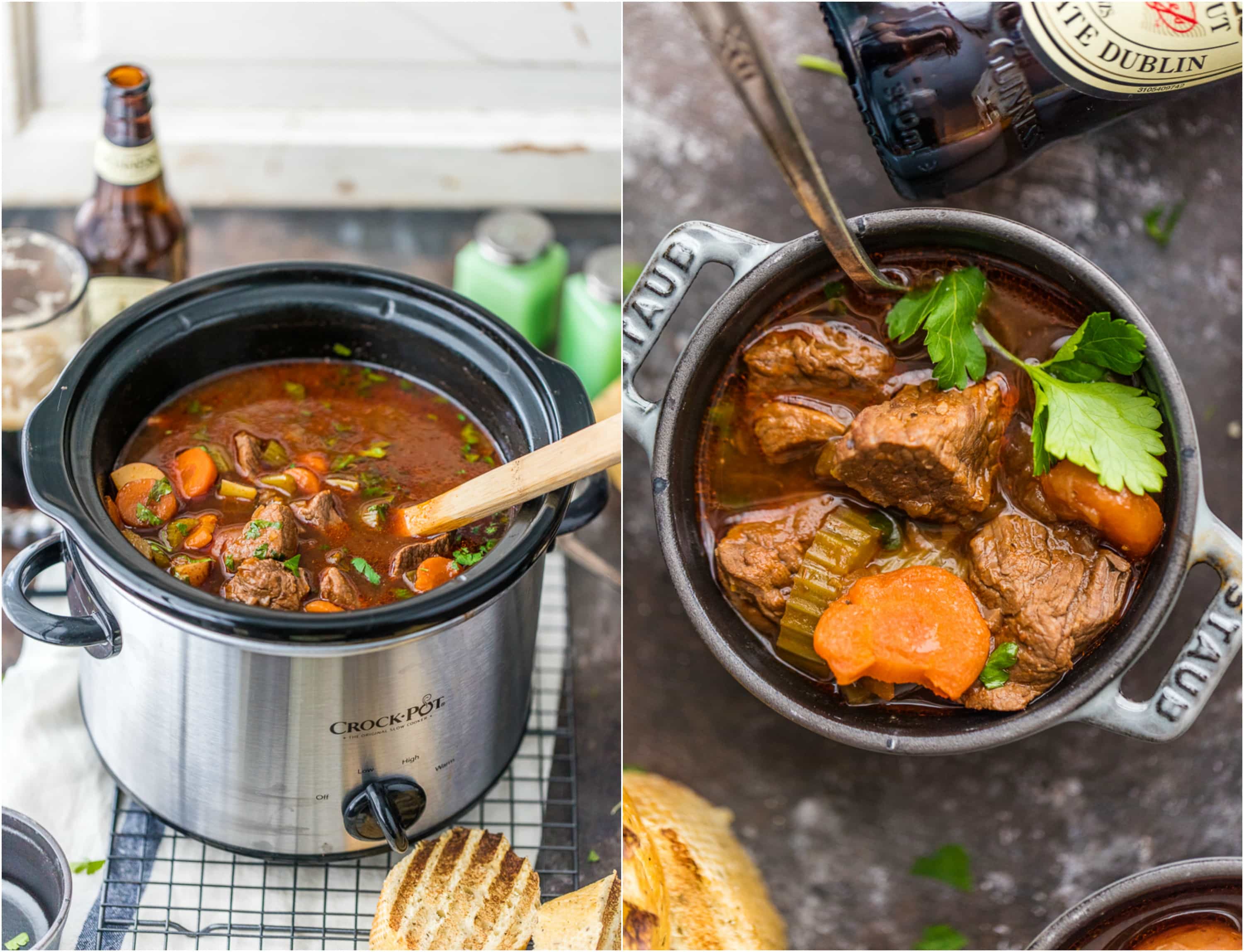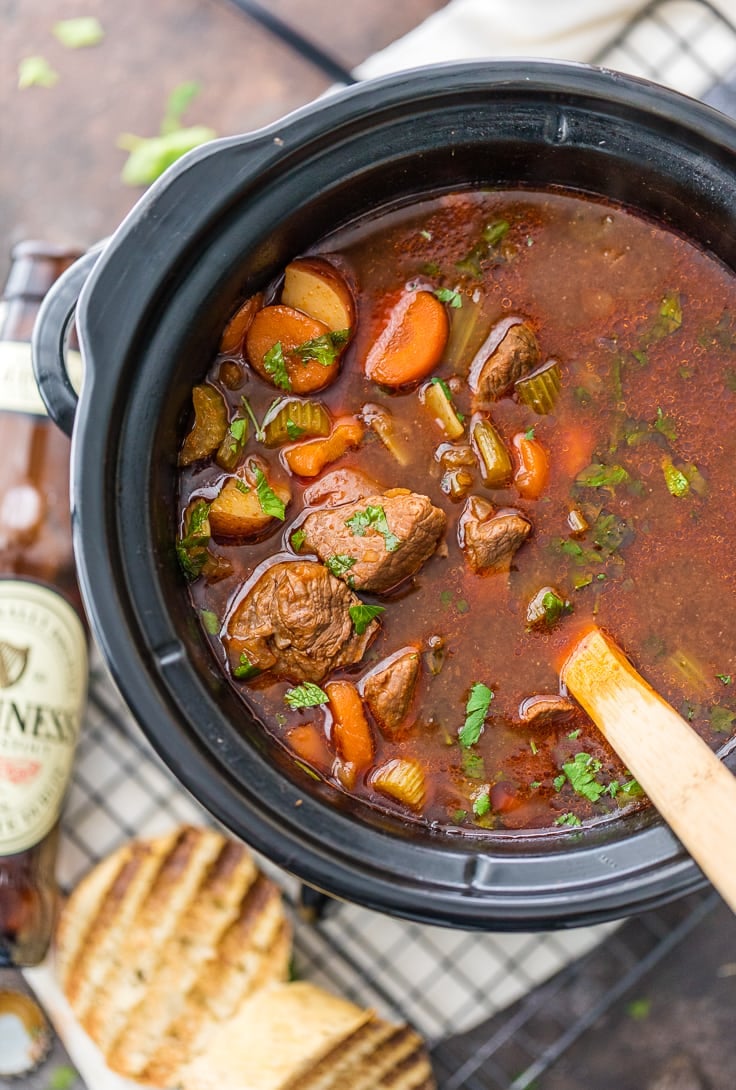 I just love the flavor the Guinness adds to this simple beef stew recipe. Pat's not a big beer guy, but he LOVES Guinness.  This soup is right up his alley! Hearty, easy, delicious; all the best things! Doesn't it make you want to gather around a table and enjoy some food with your loved ones? The best part is it has very little prep or cleanup. Have fun with your family, don't slave away in the kitchen.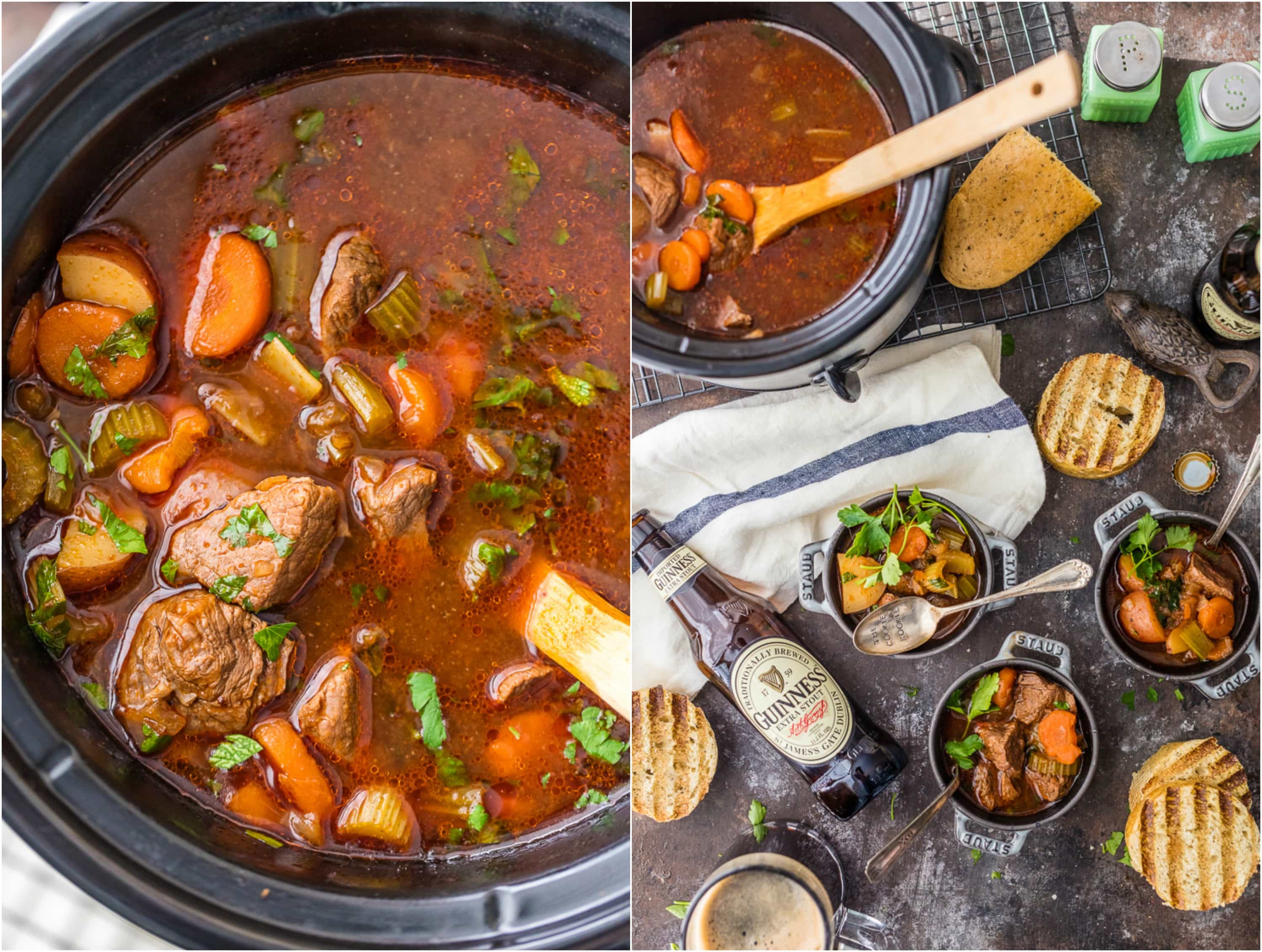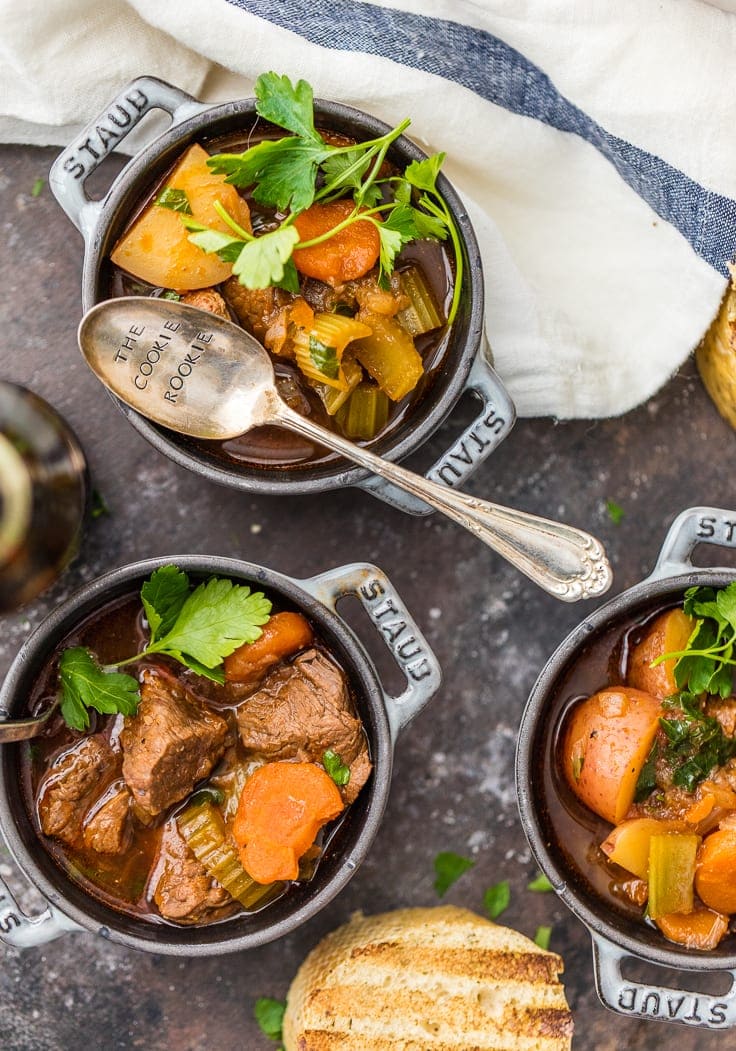 Like I said, COMFORT FOOD! Beef, carrots, potatoes, BEER. Gimme!! So many good flavors coming together in a meal that will warm the soul and make you think of my favorite holiday, St. Patrick's Day! Be sure to wear green while eating it!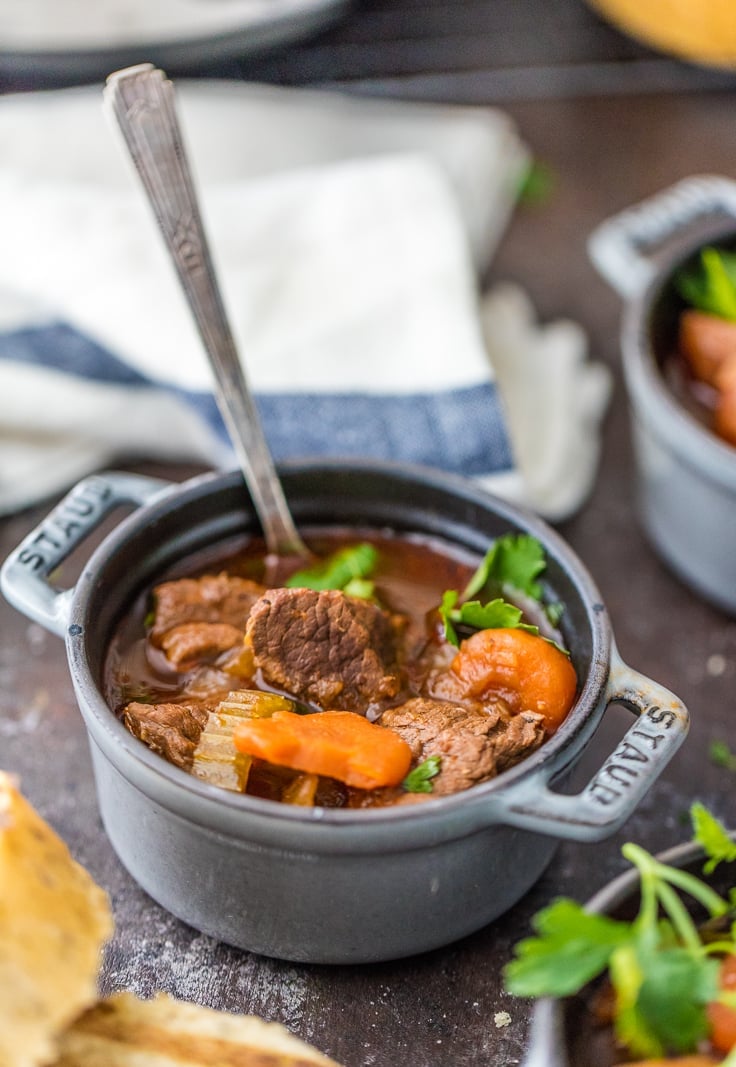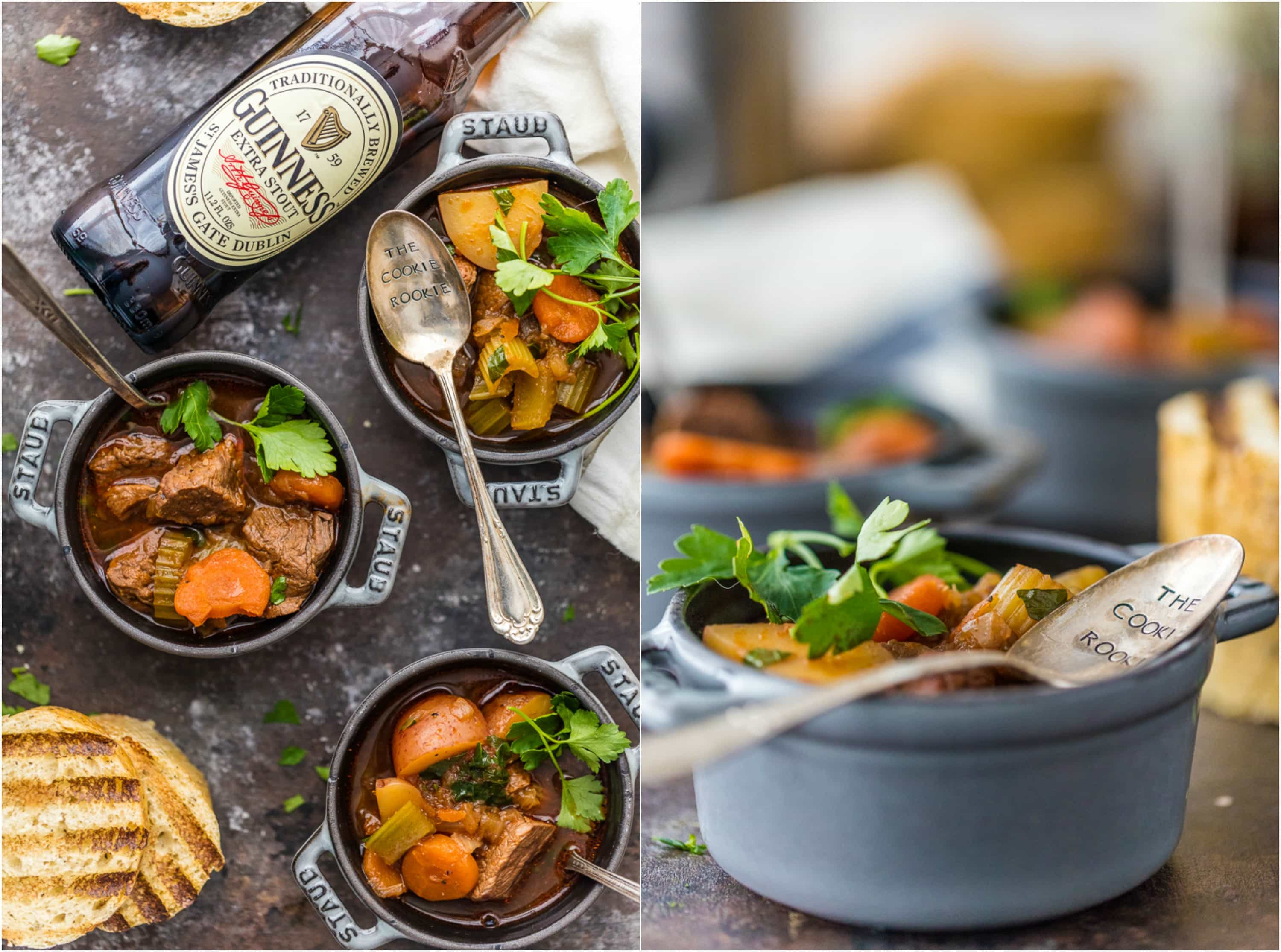 Total tangent but how cute is that little Cookie Rookie spoon. Etsy is my BFF! Well, 2nd to Slow Cookers and Slow Cooker Guinness Beef Stew! I hope you love this as much as we do! I think its a recipe the entire family will love, and that you'll love even more for how easy it is. I'm here to make things as easy as possible!!! Yes yes yes!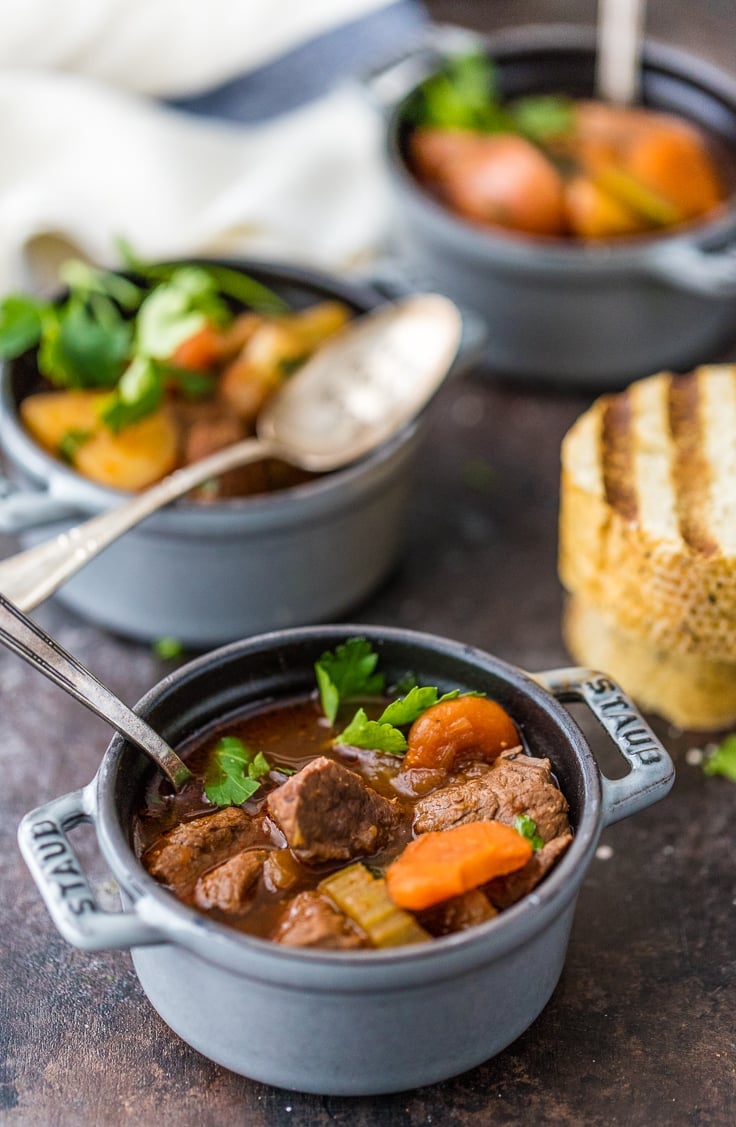 Enjoy the Guiness Beef Stew recipe, leprechauns! Happy St. Patrick's Day!