There are few things better on a hot summer day than a root beer float! I mean, what could be better…? How 'bout this: Alcoholic Root Beer Float! These are so fun; they look great and they're easy to make.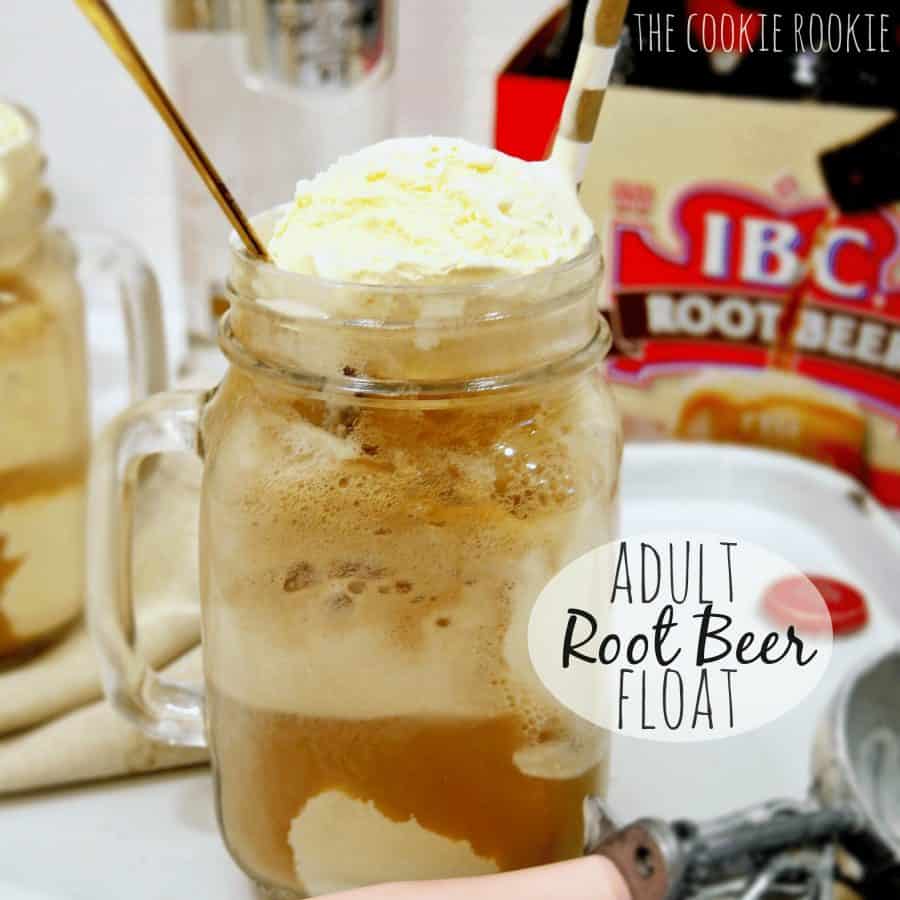 Spiked Root Beer Float Recipe
When summer is in full swing, mix up your cocktail game with an Adult Root Beer Float! Your BBQ won't be complete without this fun twist on an old favorite, combining three of my favorite things: good root beer, vanilla bean ice cream, and vanilla vodka.
This is one of those amazing treats of summer: so simple, so tasty.
Why You'll Love Adult Root Beer Floats
A summertime favorite! We're spiking one of the best parts of summer.
Easy to make! You only need root beer, vodka, and ice cream.
A fun alternative! Shake up your usual cocktails and enjoy this cool and refreshing float.
Ingredients
Vanilla vodka – I like Smirnoff. It's smooth and clean tasting.
Vanilla ice cream – Use your favorite brand, and if you can get vanilla bean, go for it!
Root beer – I love IBC brand!
Trademark note: In the spirit of transparency, I want to note that some of these ingredients are trademarked products. IBC, Smirnoff's, The Kraken, Khalua, and Bailey's are proprietary brands that I want to acknowledge and give credit to.
How to Make Adult Root Beer Floats
You can jump to the recipe card for full ingredients & instructions!
Fill a large mug with 2 or 3 scoops of ice cream.
Pour halfway up with root beer. Add vodka.
Top off with more root beer.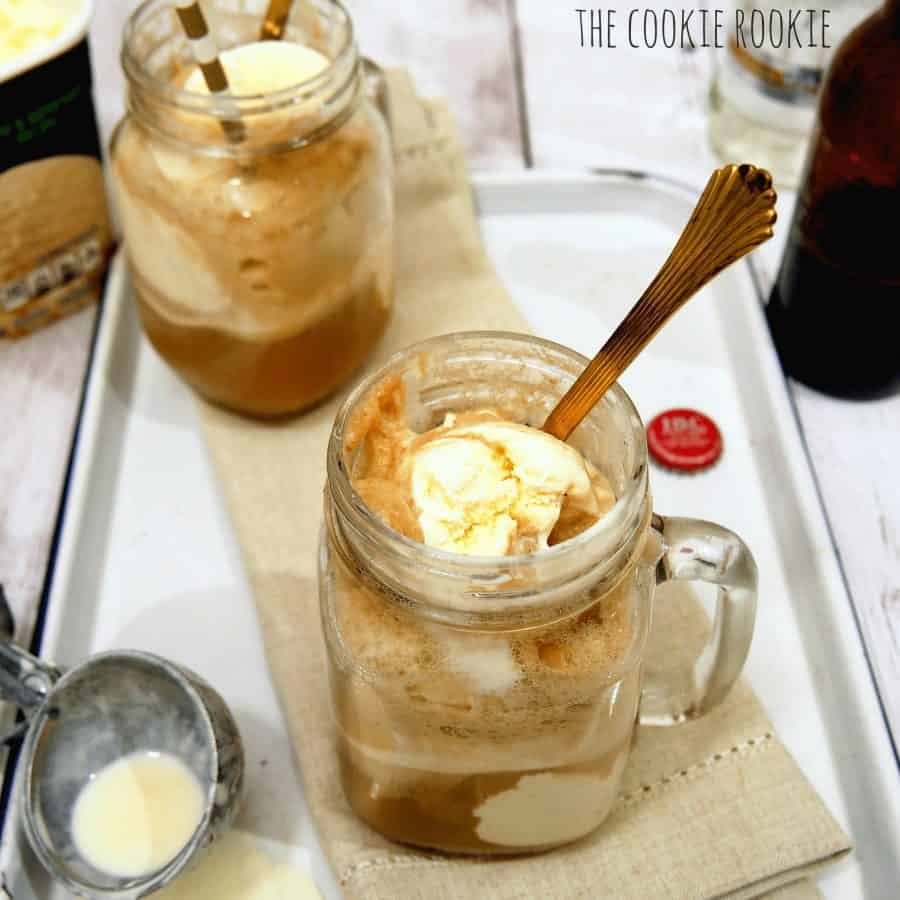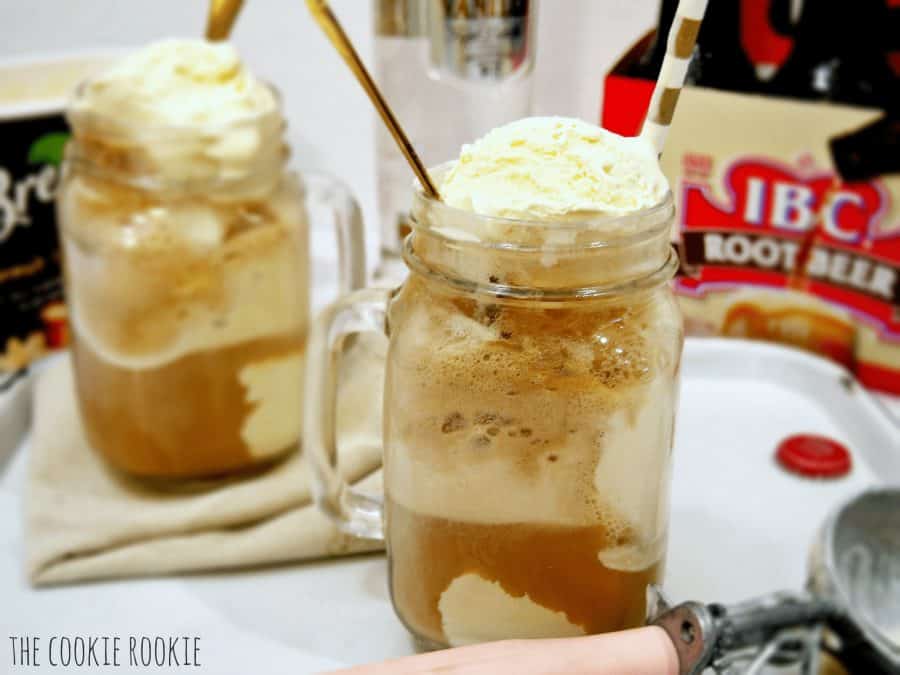 What's the Best Root Beer for This Float?
Everybody will have their own thoughts on this, but my favorite root beer brand has always been IBC. My dad used to buy it by the case and swear, there was no better root beer in America.
I have tried many different types and have never found one I like better. This drink will work with whatever your favorite type is, so try to locate whichever brand brings back the best memories.
Throw in some vanilla vodka and rich vanilla bean ice cream, and you have a truly delicious and refreshing adult beverage! It's perfect for Memorial Day. Enjoy!
What Alcohol Goes Well with a Root Beer Float?
Adult Root Beer Floats use vodka. It has a light and subtle flavor, and vodka goes with nearly everything. I'm particularly fond of the combination of root beer with a vanilla-flavored vodka! This sweet and tasty combination of vanilla and root beer will take you right back to your childhood.
But if you're not a vodka fan, you could also try rum. Root beer pairs well with rum, as they share a sweet, vanilla-y flavor. This combination is particularly good with a strong, spiced rum like The Kraken, which has a dark, rich flavor that complements the lighter, fizzy root beer.
Some of the blended alcohols might be nice, too: Khalua or Bailey's, for instance, would add a creamy zing to the mix.
How Do I Manage the Foam on the Float?
Adding ice cream to the mug before you pour in the root beer helps keep the foam to a minimum. But to keep the foam down even more, slightly tilt the mug or glass at about a 20-degree angle and pour in the root beer as slowly as you can.
Yup: Just like with regular beer! Gently adding the root beer prevents a head full of bubbles from forming at the top of the mug.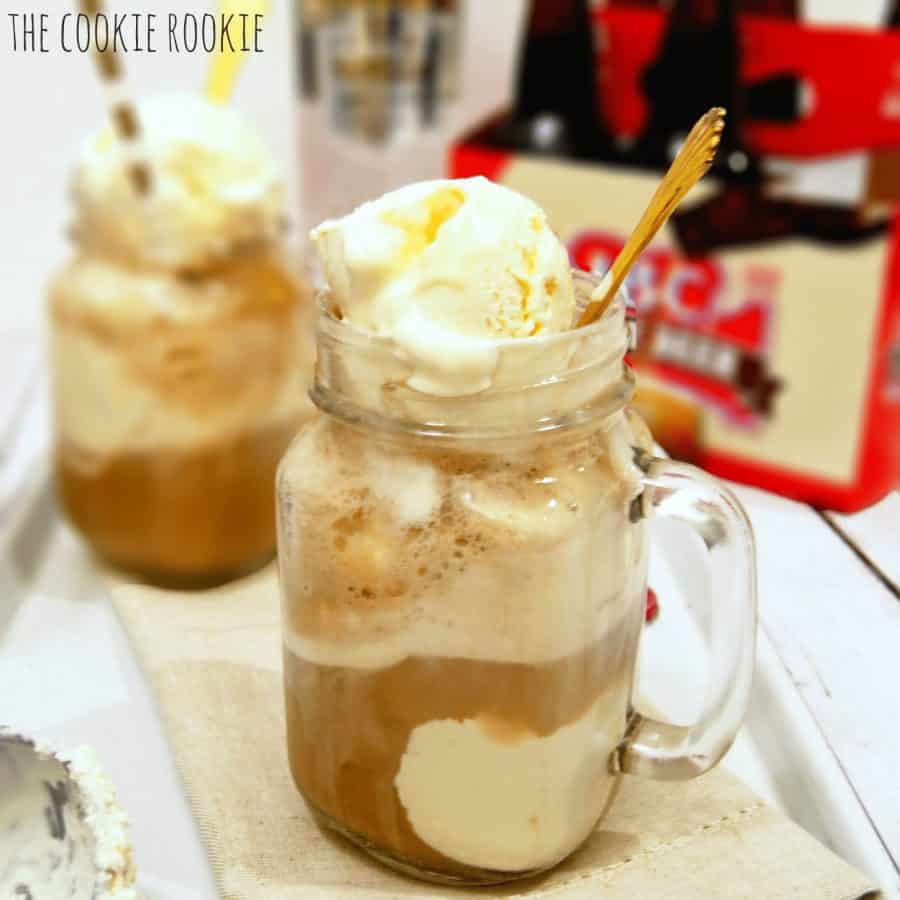 A Great Summer Cocktail!
An adult beverage, refreshing cold drink, and dessert all in one– Adult Root Beer Floats will be so fun to enjoy with friends and family while celebrating the beginning of summer. (If summer ever begins, that is. if not, just pretend!)
Check Out These Other Delicious Cocktails
If you make this recipe be sure to upload a photo in the comment section below or leave a rating. Enjoy! You can also jump to recipe.