Mulled Wine is the perfect holiday drink. This simple glühwein recipe is delicious and it's made in under 30 minutes. Holiday Spiced Wine will warm up any chilly night!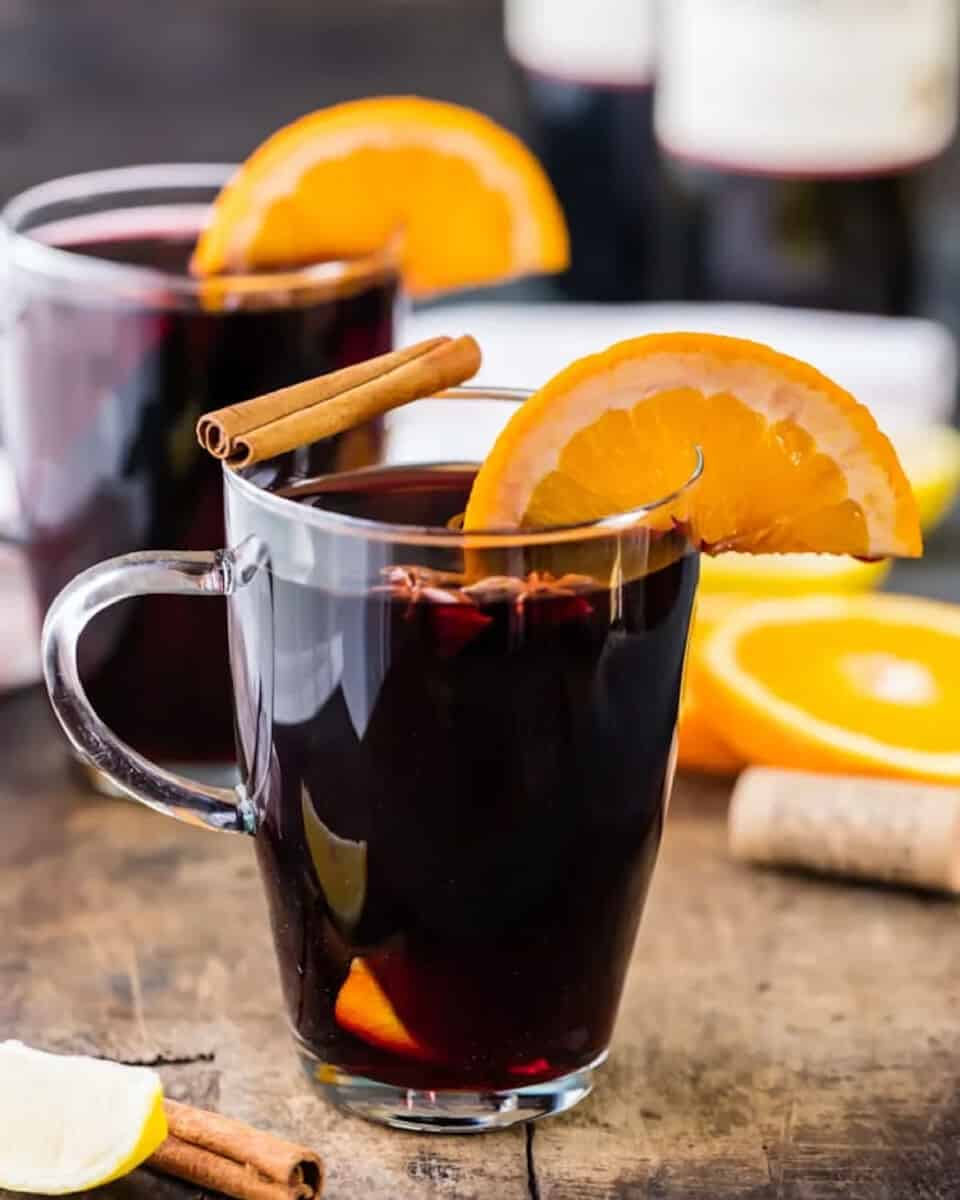 Why We Love This Mulled Wine Recipe
Cozy. I love curling up with a warm drink throughout the fall and winter season.
Festive. Whole cloves, cinnamon sticks, and oranges bring on the holiday spirit.
Versatile. You can make a non-alcoholic version using grape juice or apple cider as the base. Add the same spices and ingredients, and omit the wine.
Variations on Glühwein
This simple mulled wine recipe is the perfect base for any warm spiced flavors you can think of. Try adding some cardamom pods, black peppercorns, fresh ginger, or a bay leaf. A splash of vanilla extract or spiced rum would also enhance the spicy flavor.
For a fresher taste, try adding different types of citrus, like lemons, grapefruits, or limes for a tangy twist. Or add some cranberry juice for a touch of tartness.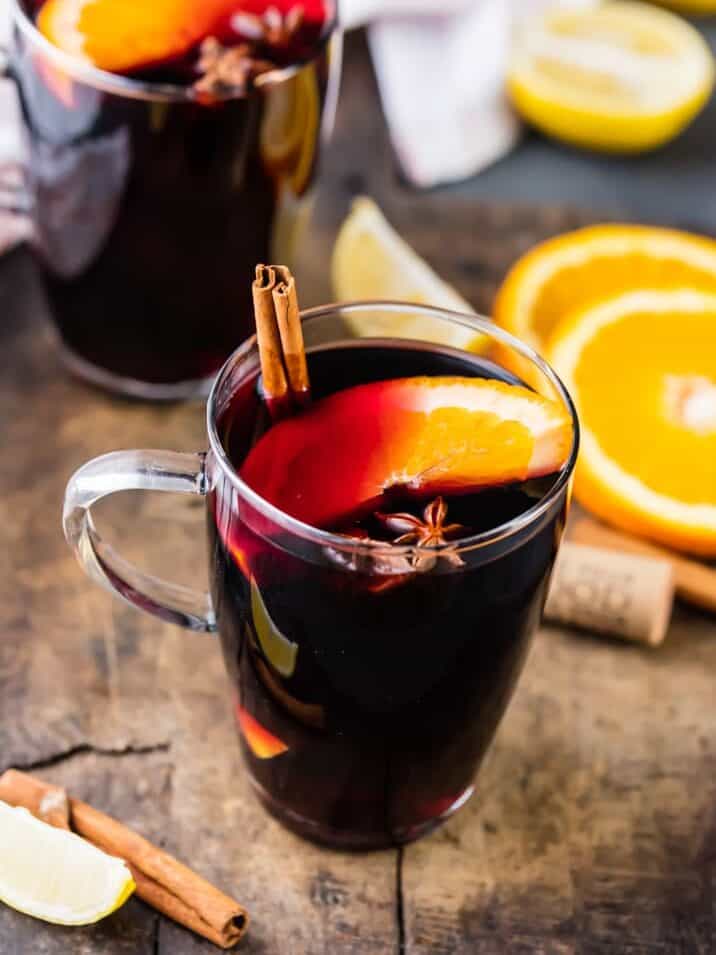 How to Store and Reheat
Store leftover mulled wine in a sealed container in the refrigerator for 3-5 days. To reheat it, place it in a pot and let it simmer until warm.
Serving Suggestions
Serve this delicious glühwein at your next holiday party with a charcuterie board, bacon wrapped dates, sausage rolls, or mini quiches. It's also great with a bowl of comforting beef stew, a prime rib roast, orange cranberry pork loin, or a rack of lamb.
What is mulled wine?
Also known as glühwein, it is an alcoholic drink made with red wine and mulling spices.
What's the difference between mulled wine and sangria?
This drink is typically served hot, whereas sangria is served cold. Plus, sangria can be made with red or white wine and usually incorporates a lot more fresh fruit.
Is mulled wine very alcoholic?
This drink usually has an alcohol content of around 7%, but it can be as high as 14%, which is about the same as a typical bottle of wine.
What wine is best for mulled wine?
A full-bodied, dry wine works best. Look for bottles that are described as "jammy" or with "notes of vanilla". I like Cabernet Sauvignon best.
Do you drink mulled wine hot?
Yes, this drink is meant to be served hot.
Can I microwave mulled wine?
Yes, to quickly warm it up, you can microwave glühwein in 30-second increments until hot.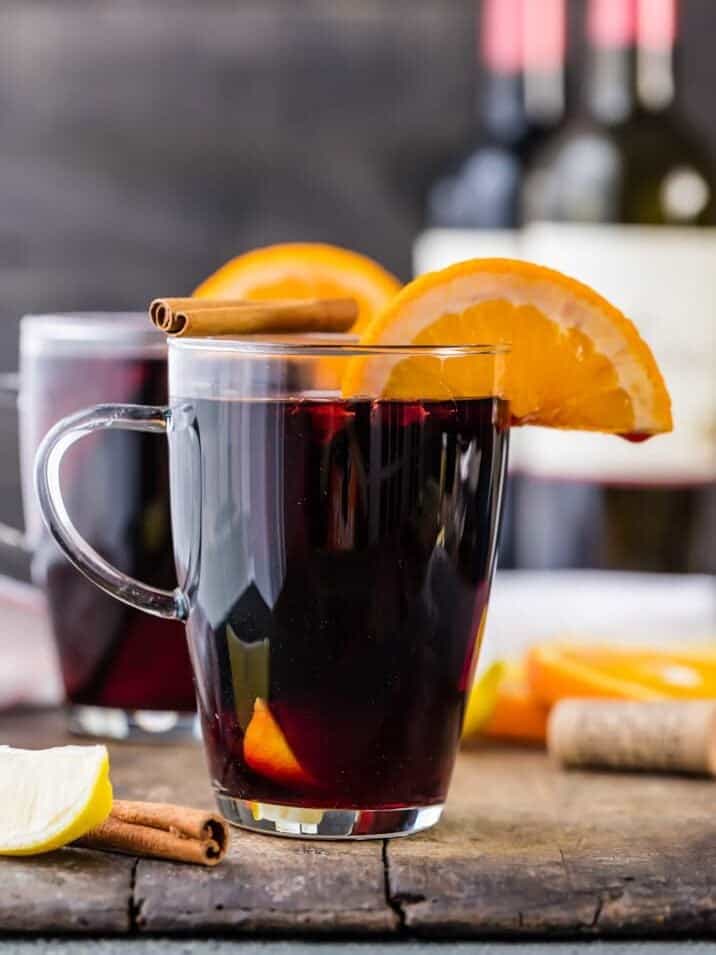 More Holiday Cocktails To Try
How to Make Mulled Wine Step by Step
Combine the Ingredients: Bring 750 milliliters (1 bottle) of red wine, ¼ of honey, 2 cups of apple cider, ¼ cup of orange liqueur, 2 sliced oranges, 4 whole cloves, and 4 cinnamon sticks to a simmer in a saucepan set over medium-high heat.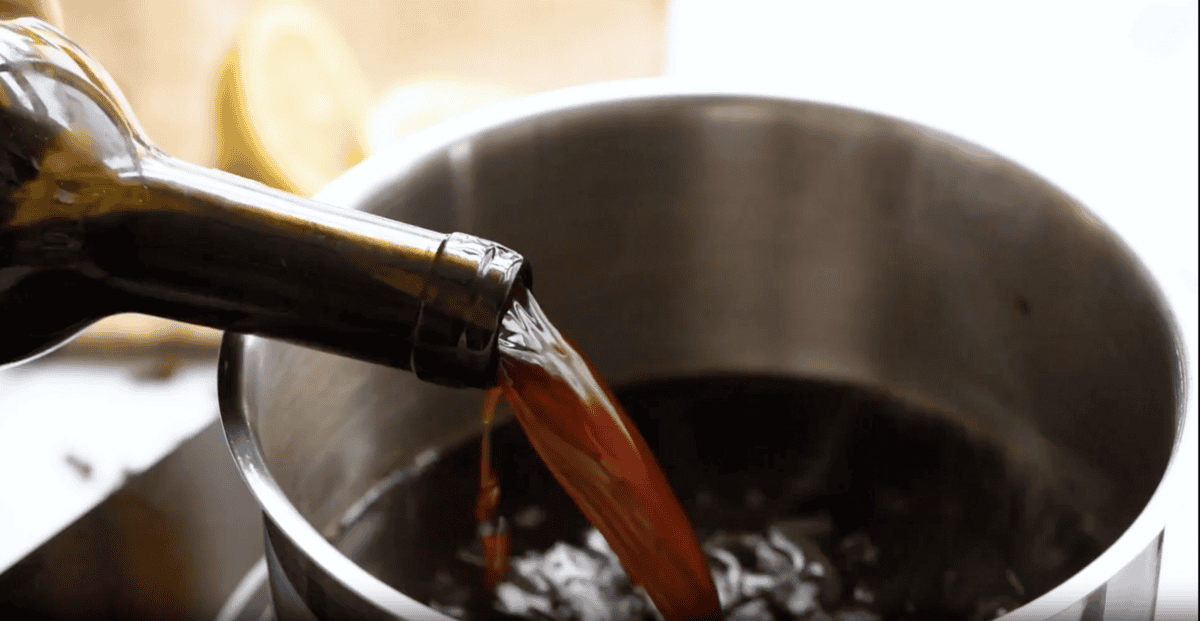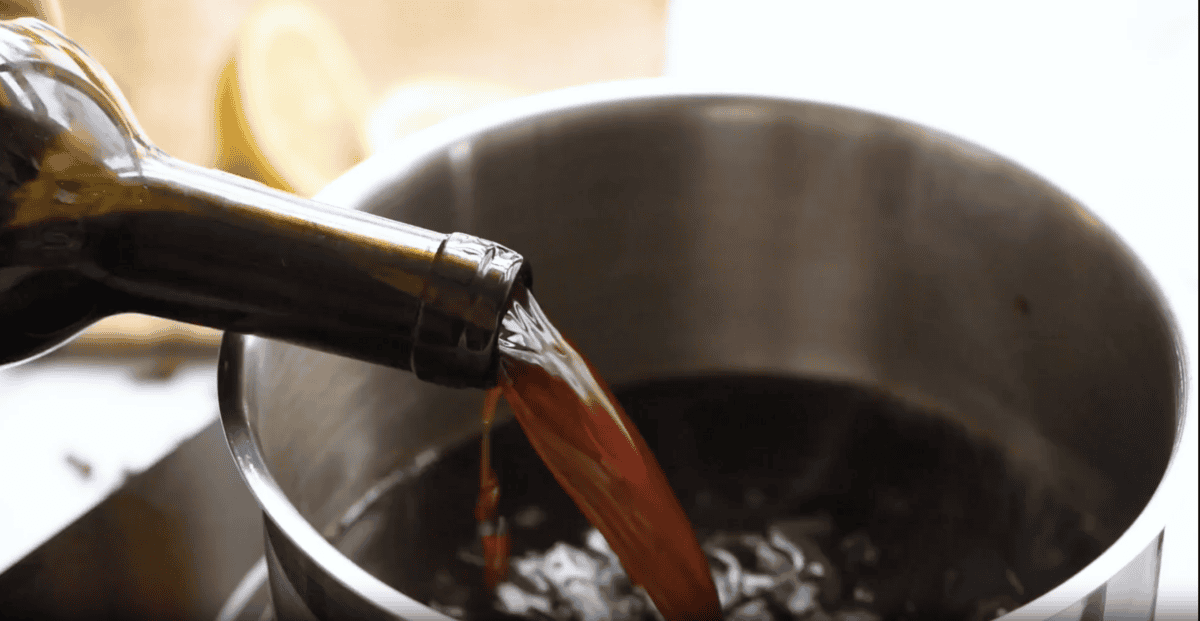 Simmer the Wine: Once simmering, reduce the mixture to medium-low heat and continue to simmer for about 30 minutes.
Strain and Serve: Strain the mulled wine through a fine-mesh sieve or cheesecloth and serve garnished with more fruit, star anise, and cinnamon sticks if desired.