Mulled Wine is the perfect holiday drink. This simple mulled wine recipe is delicious and it's made in under 30 minutes. Holiday Spiced Wine will warm up any chilly night!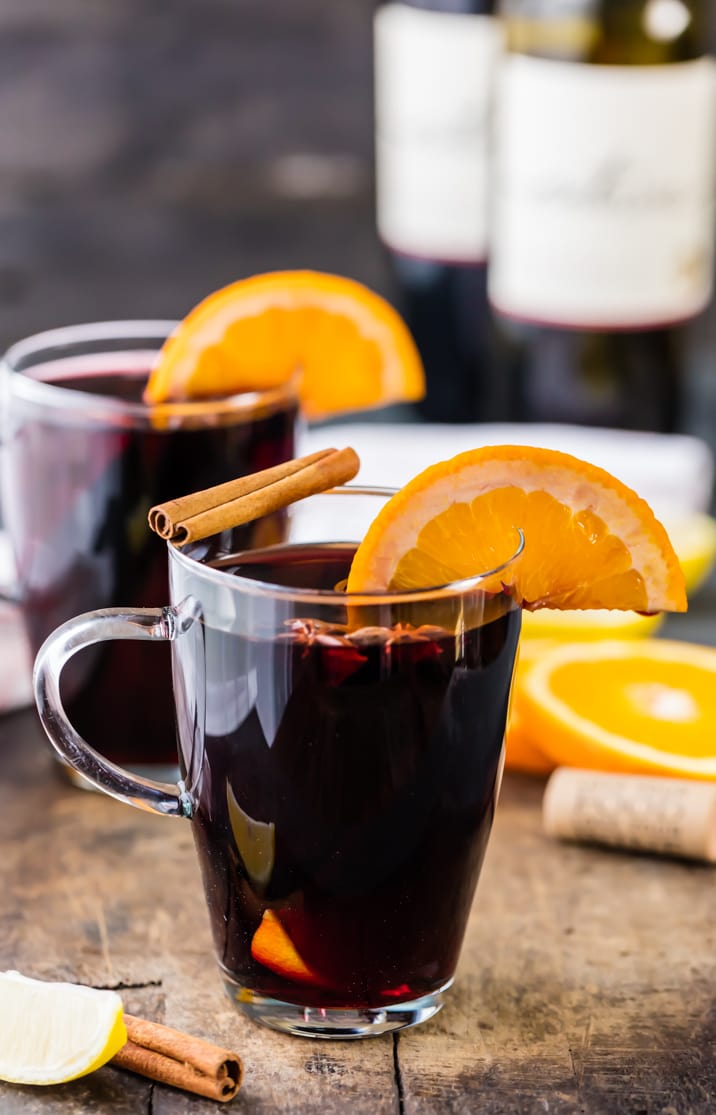 Mulled Wine Recipe
Mulled Wine is my preferred drink of the season. This simple spiced wine recipe is so easy and so delicious. Serve it on the holidays or just make a batch on a chilly night!
I have been excited about today's post for MONTHS. I've been waiting for the weather to change and radio stations to start playing Christmas music, and we are finally here! Yes, it might be too early for Christmas music, but it's NOT too early for Holiday Spiced Wine.
There are so many things to love about this simple mulled wine recipe that I don't even know where to start. Prepare yourself for an instant family favorite you will be making again and again!
Mulled wine is the perfect warm drink for the chilly holiday season, so make it for every party and everyone will love it!
This Holiday Spiced Wine is a simple drink recipe that will become an instant favorite!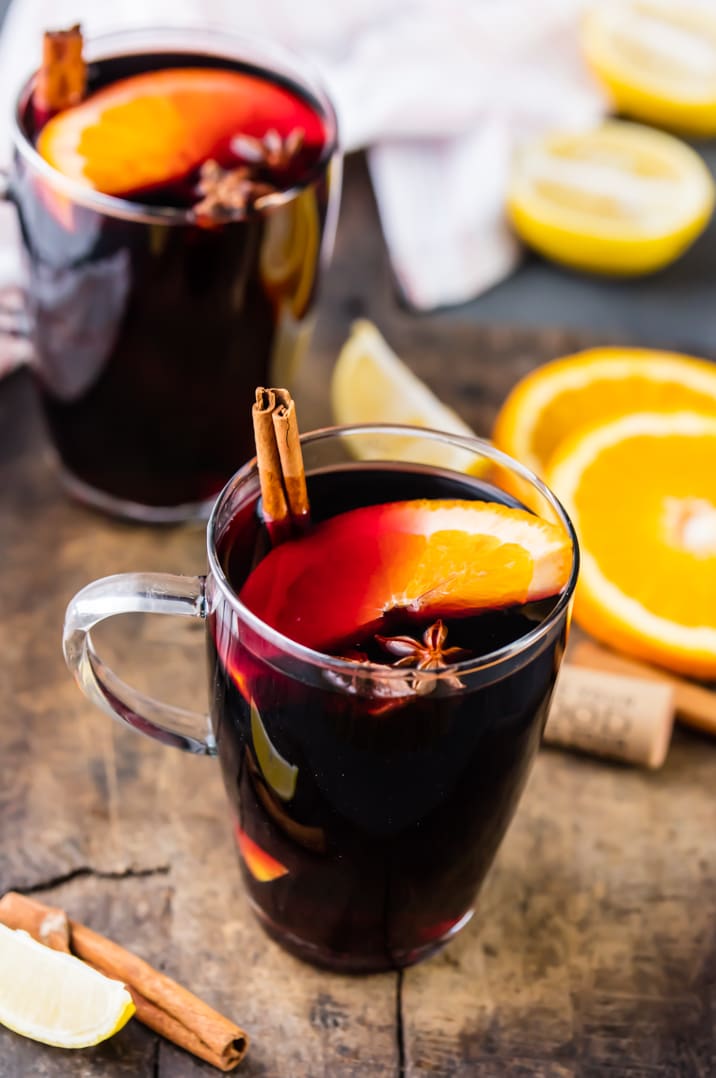 Visiting Wente Vineyards
One of my favorite places to visit this year was Wente Vineyards in Livermore Valley, California (Click HERE for all the pics!). I've actually had the pleasure of visiting twice now: once in May, and then again in August with my husband because I loved it that much.
It is a stunningly beautiful place, and it doesn't hurt that they have some of the very best wine in the country. In fact, Wente Vineyards is the nation's oldest continuously operated family owned winery…how cool is that? It is such a beautiful place.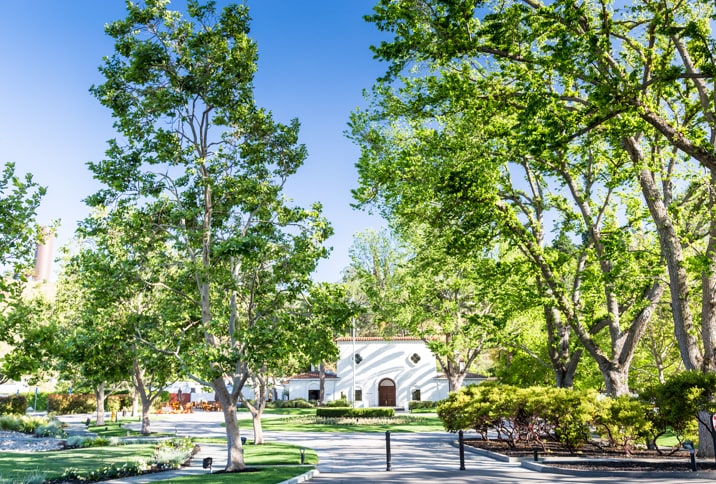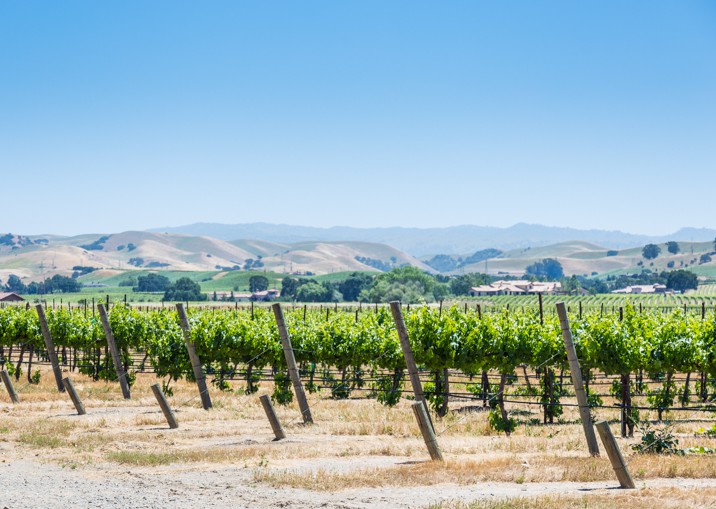 While I was there the first time, my friend Anetta and I got to sample and hear about entwine Wines, Wente Vineyards' partnership with Food Network. When two of the most trusted names in food and drink come together to bring you a delicious bottle of wine, you pay attention. And you're not disappointed.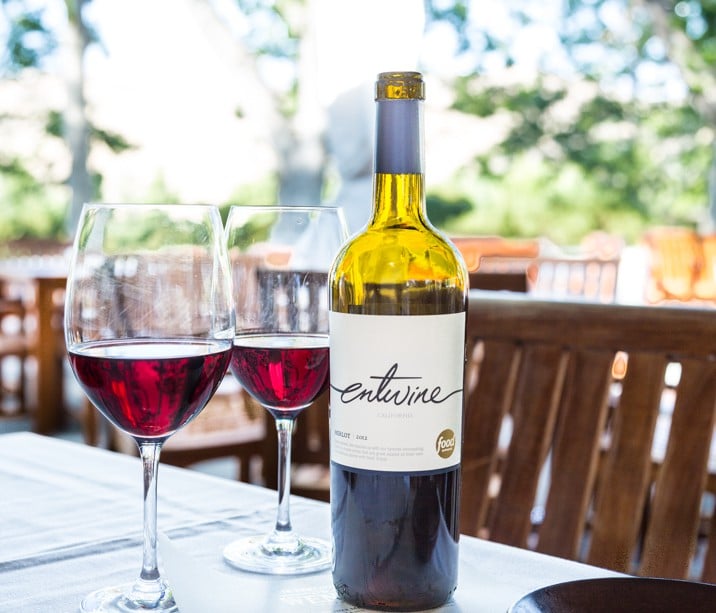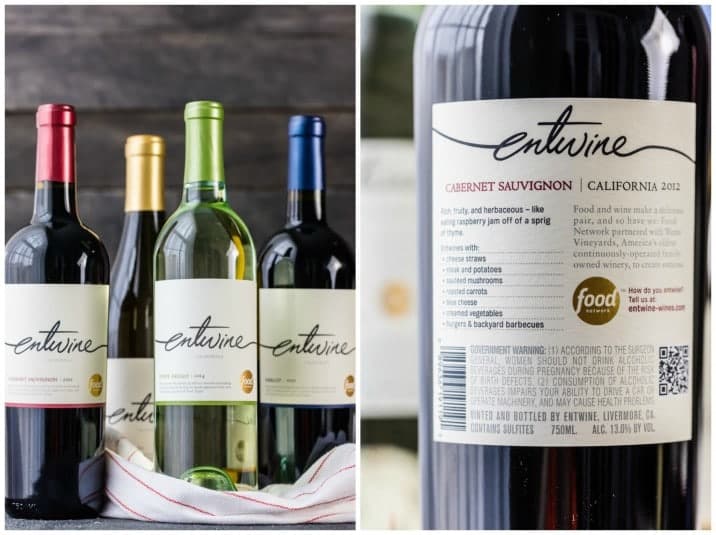 What I love most about entwine is how it makes enjoying food and wine more accessible. The back of each bottle tells you exactly what you're about to taste and exactly what it will pair well with. It's such a fun way to try new wines, and for a novice like me it's just what I need. Their motto is "Love your food. Love your wine." That about sums up my life too so we are a match made in heaven!
Months after my visit, entwine reached out to talk about working together for recipe development and I was beyond thrilled. I love wine and I love their mission to educate, I couldn't be more excited. Today as I broke into my first bottle of entwine Cabernet Sauvignon, I knew exactly what I wanted to make: Holiday Spiced Wine! It's easy, it's delicious, it's cozy, and it makes your house smell amazing. We make it again and again every fall and winter, and you will too!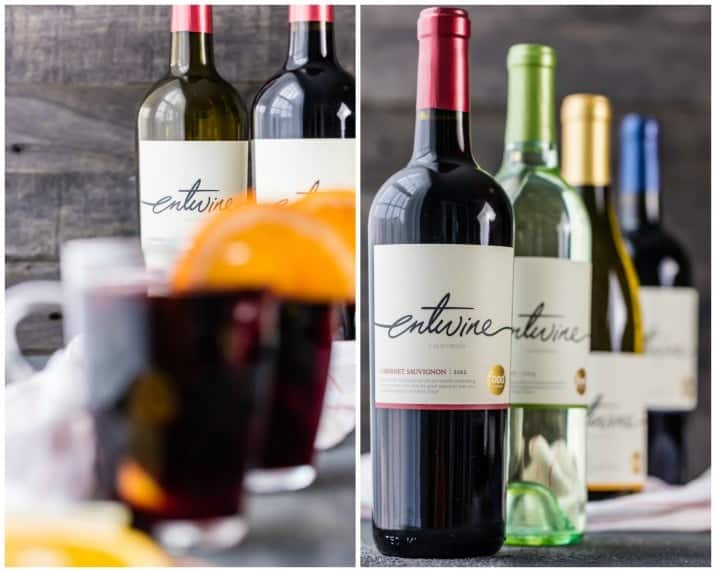 Spiced Wine Recipe
This easy mulled wine recipe is so perfect for the holidays. I love wine, and I also love curling up with a warm drink throughout the fall and winter season. So spiced wine is the perfect answer! It's so flavorful, warm enough to keep the cold away, and the spices feel so festive. Serve this at any of your holiday parties, or just make a batch for you and your significant other on a chilly night.
Mulled Wine Spices
Spiced wine might seem like a vague name. What kind of spices are in mulled wine? Well, the typical mulled wine spices are cinnamon, cloves, star anise, nutmeg, cardamom, and allspice. The main spices in this holiday wine recipe are cinnamon and cloves.
Holiday Spiced Wine Ingredients:
Red Wine (we used Cabernet Sauvignon)
Honey or Agave Nectar
Apple Cider
Orange Liqueur
Orange Slices
Cloves
Cinnamon Sticks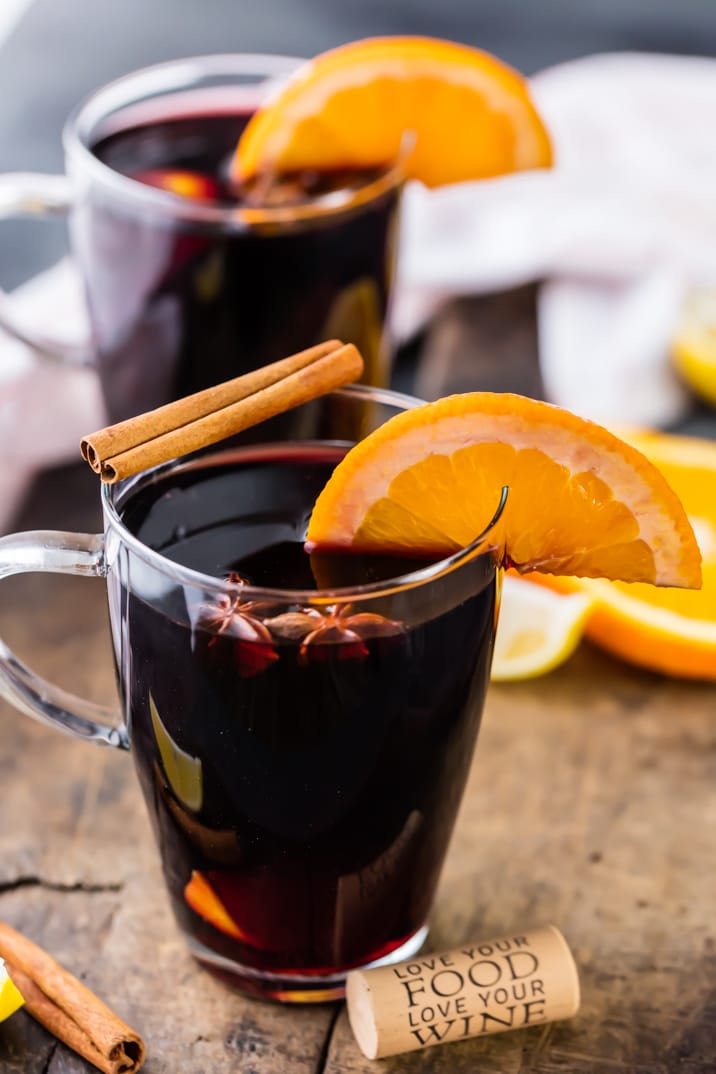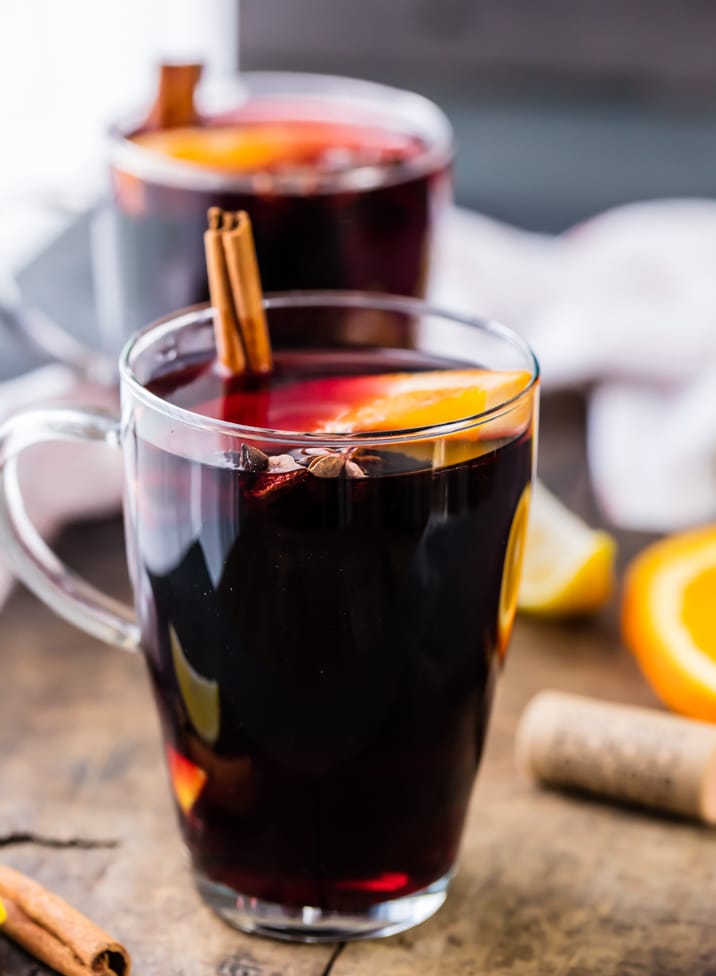 How to Make Mulled Wine
This simple mulled wine recipe is…well, simple. Holiday Spiced Wine is filled with flavor but takes just 30 minutes to make. All you have to do is combine the wine, spices, and other ingredients in a pot and let it simmer. Everything blends together to create the perfect flavor! Once it's done, run it through a strainer before serving. Garnish with sliced oranges or more spices. Yum! This stuff is so good on Christmas!
How-to:
Combine wine, honey, cider, orange liqueur, sliced fruit, cloves, and cinnamon sticks to a sauce pan and heat to medium high heat.

Once simmering, reduce to medium-low heat and continue to simmer for about 30 minutes.

Strain and serve, garnished with more fruit, star anise, and cinnamon sticks if desired.
Can you keep mulled wine?
Yes, you can store mulled wine if you have extra. Just store the spiced wine in a sealed container in the refrigerator for 3-5 days. To reheat it, place it in a pot and let it simmer until warm.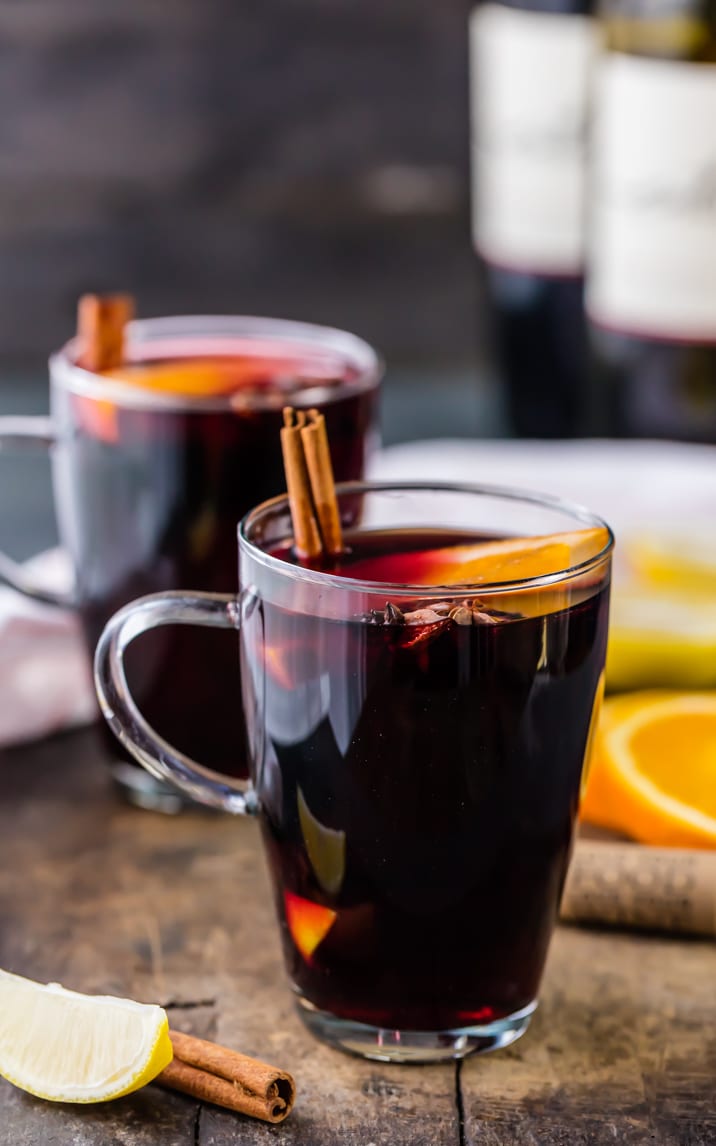 I hope you love this festive Holiday Spiced Wine recipe as much as I do. It's a must make this season! Be sure to check out entwine for an affordable, delicious, accessible wine you'll return to again and again. Click HERE to find out where to buy near you!
See the recipe card below for details on how to make Mulled Wine. Enjoy!
If you like this simple mulled wine recipe, you'll love these other Christmas cocktails too: