Whipped goat cheese bruschetta, in Triple Berry or Caprese flavors, are both beautiful and delicious classy appetizers! Our favorite goat cheese appetizer recipe for any occasion!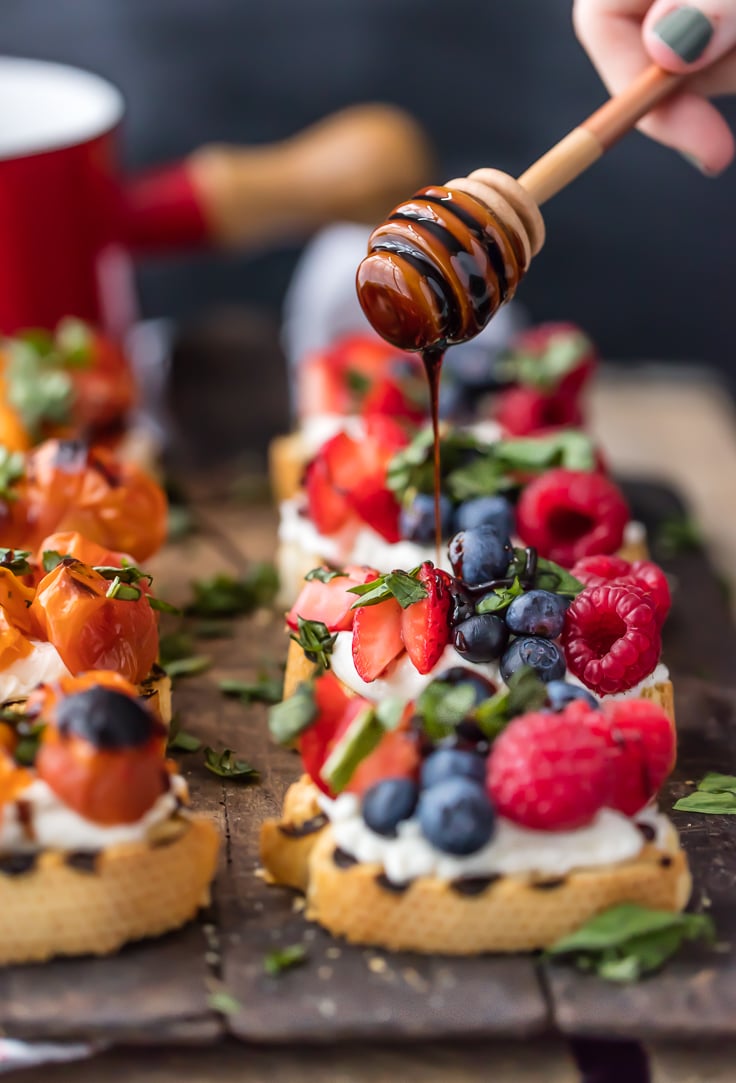 A good bruschetta recipe is one of my very favorite things to make in a pinch. My favorite kind of bruschetta? Whipped Goat Cheese Bruschetta! The goat cheese is creamy, simple, delicious, and versatile. It pairs perfectly with both sweet or savory ingredients to make amazing flavor combinations with little to no effort. I've whipped up (get it?) both Triple Berry and Caprese Whipped Goat Cheese Bruschetta recipes, and just LOVE them both. You're in for a treat! (Be sure to check out our other favorite Easy Caprese Recipe!)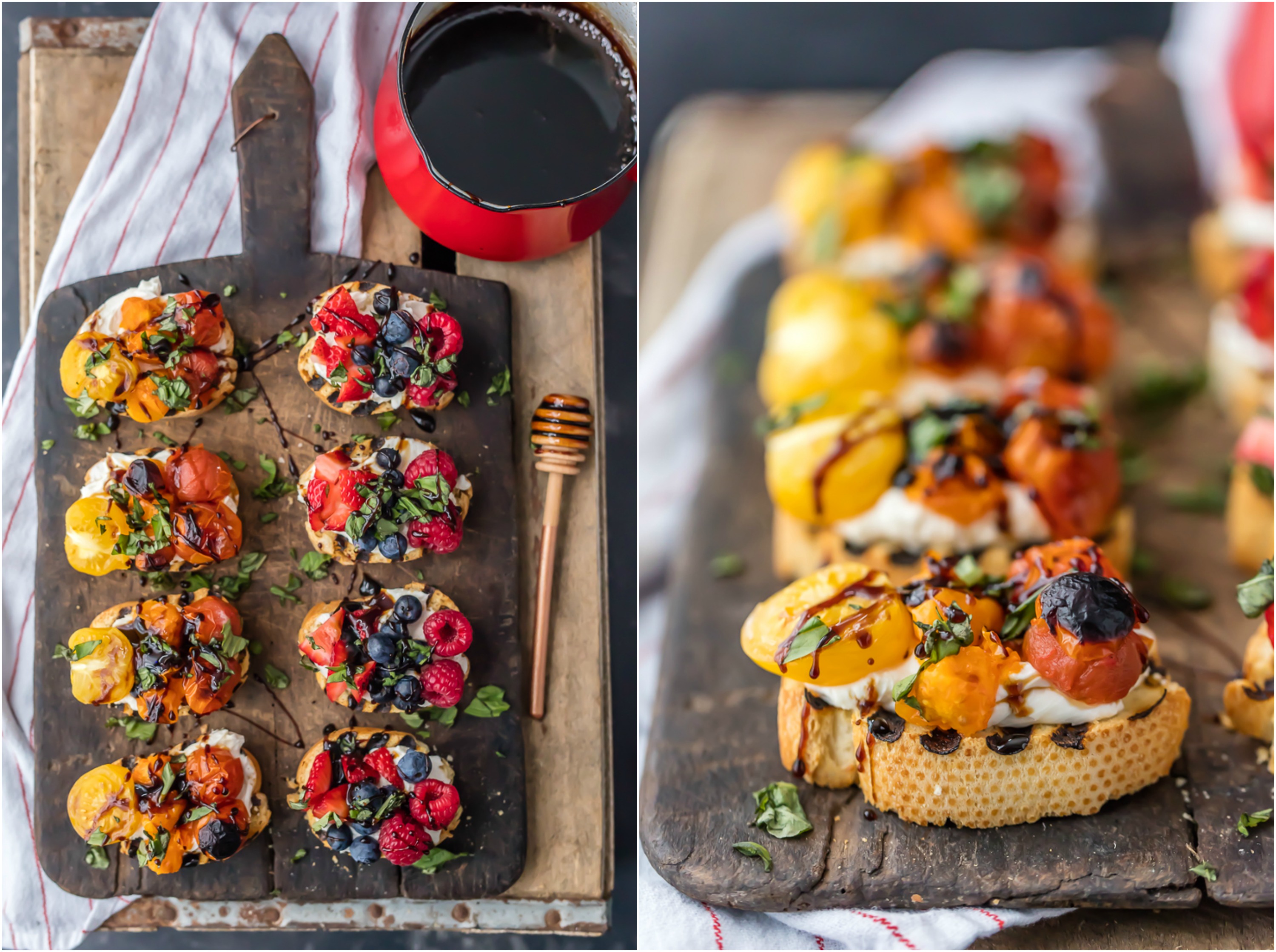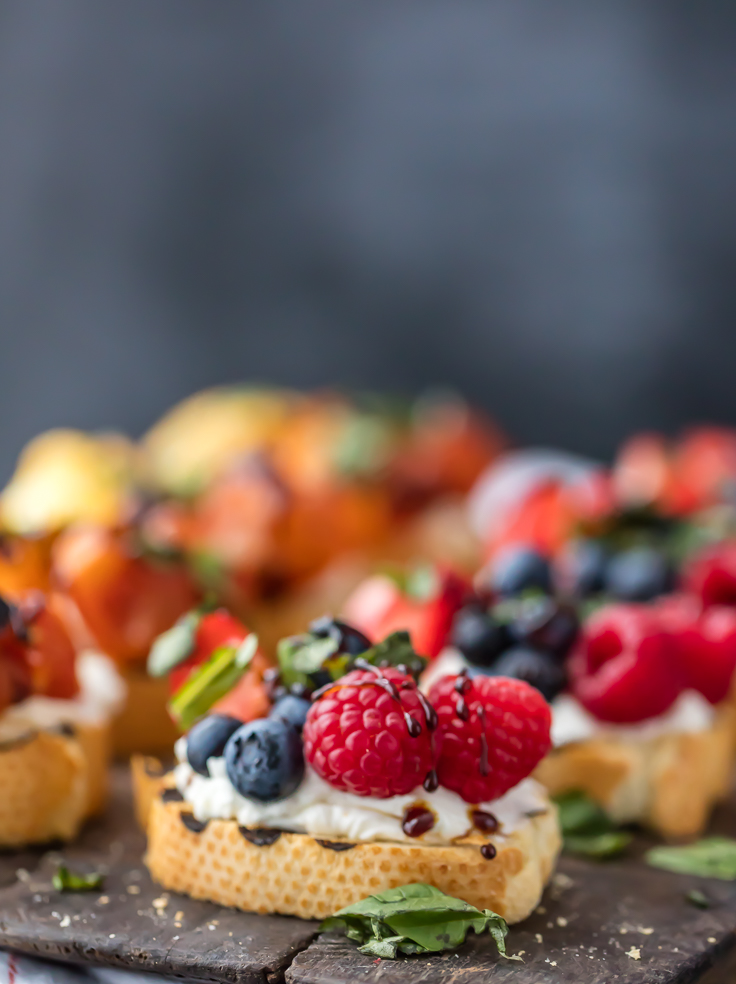 These two variations of the same favorite appetizer are made with the exact same prep, just different toppings. You can make a little bruschetta bar if you're in the mood!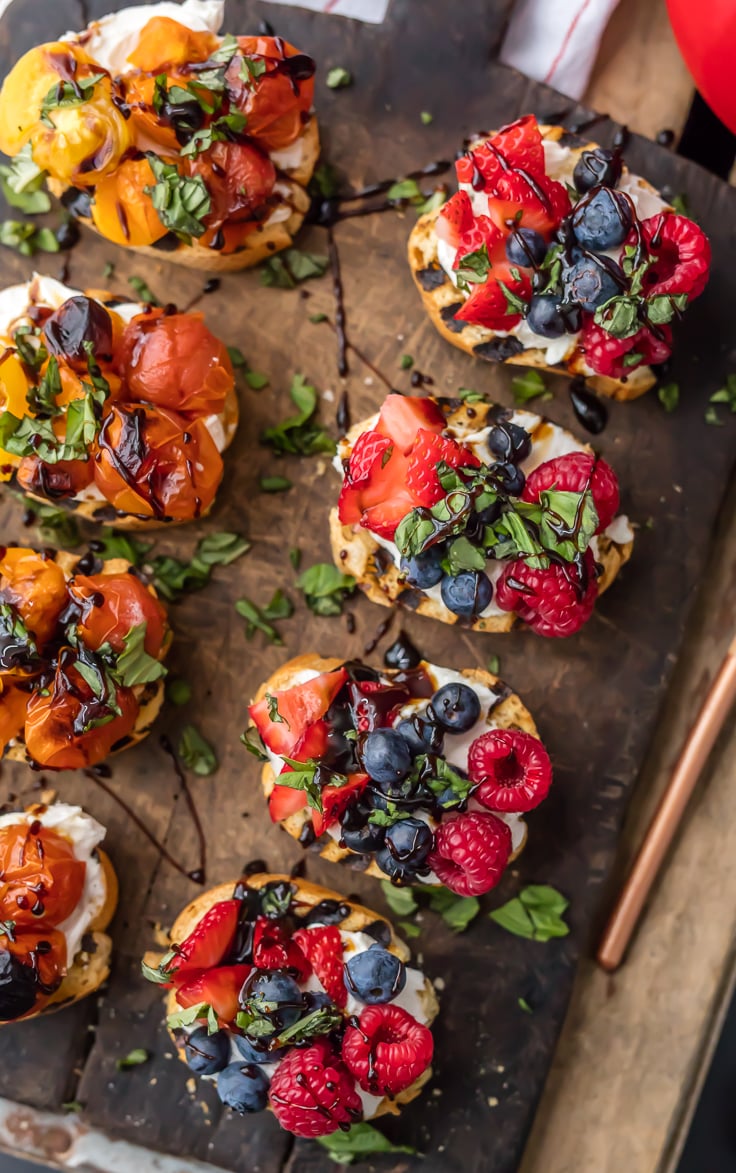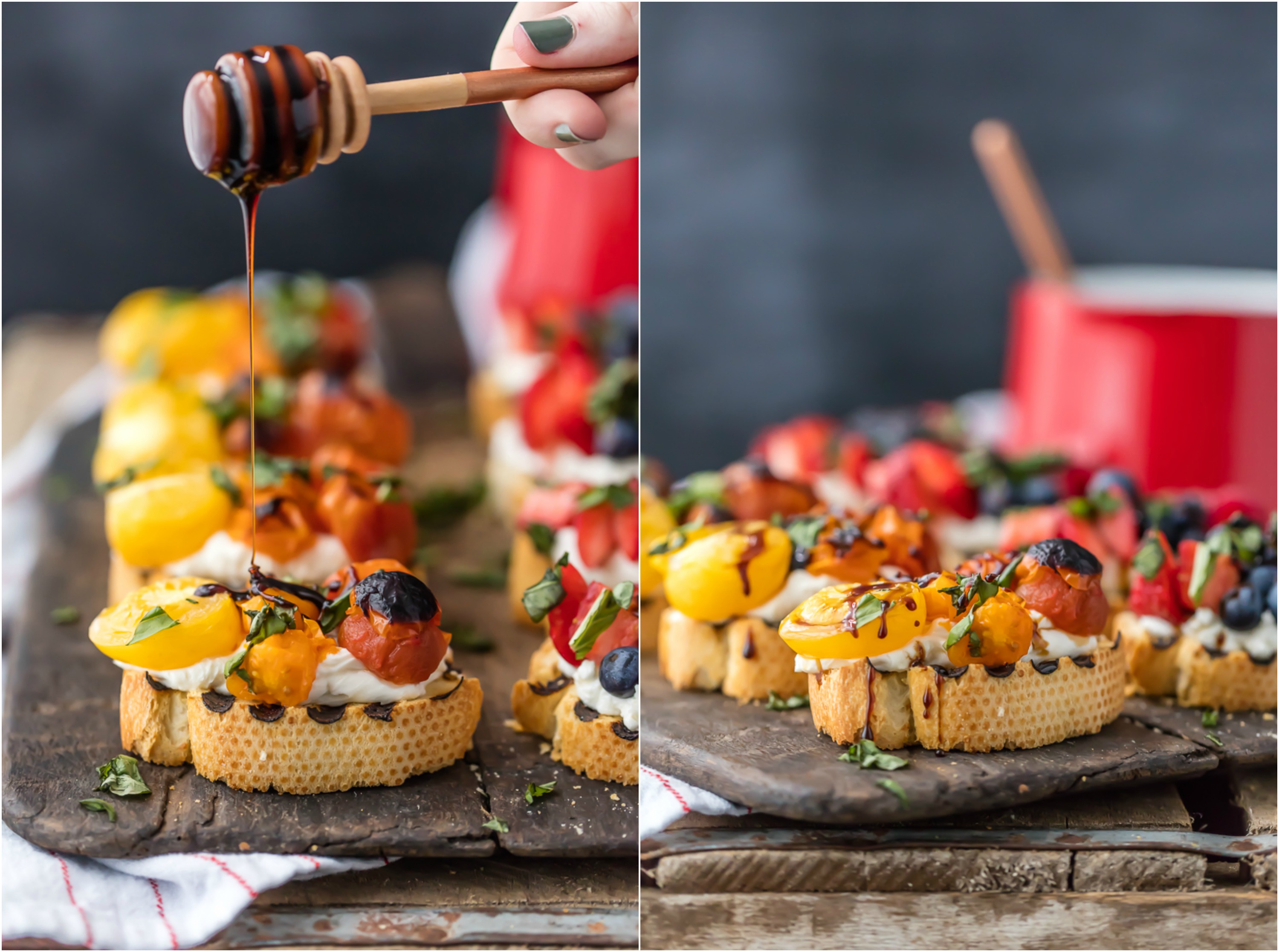 Are you a savory fan or sweet fan? I happen to love both, and usually at the same time. These are great together or separate, as a starter or main course, and even as a healthy dessert. YUM!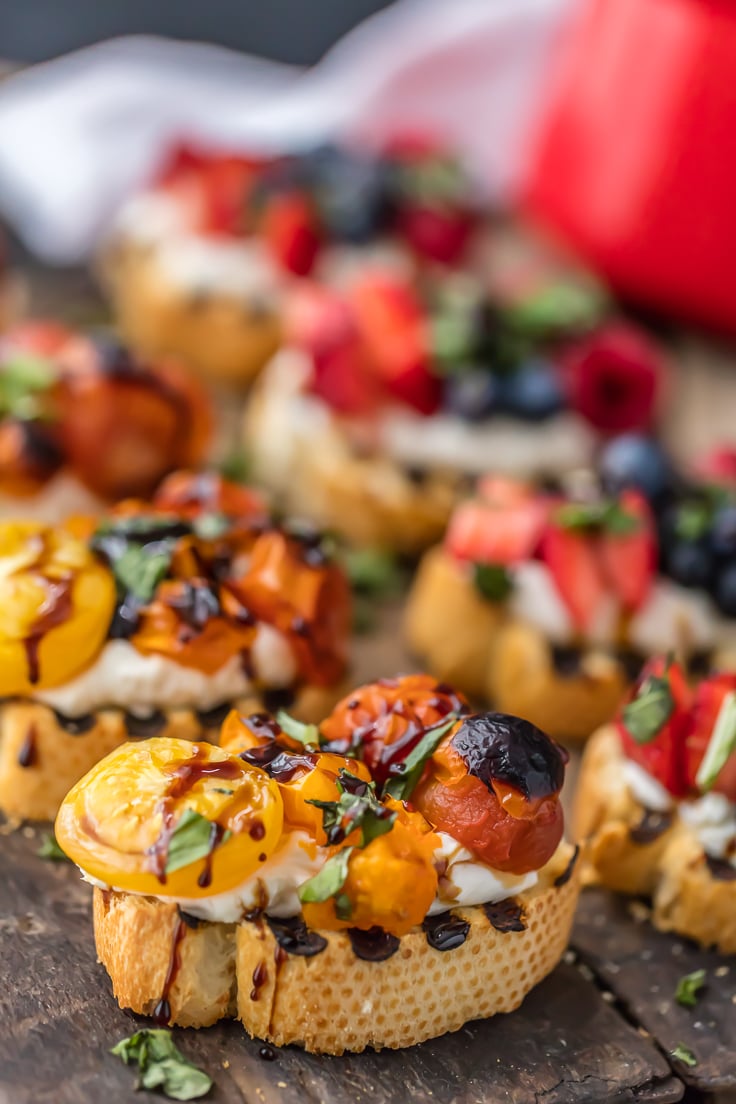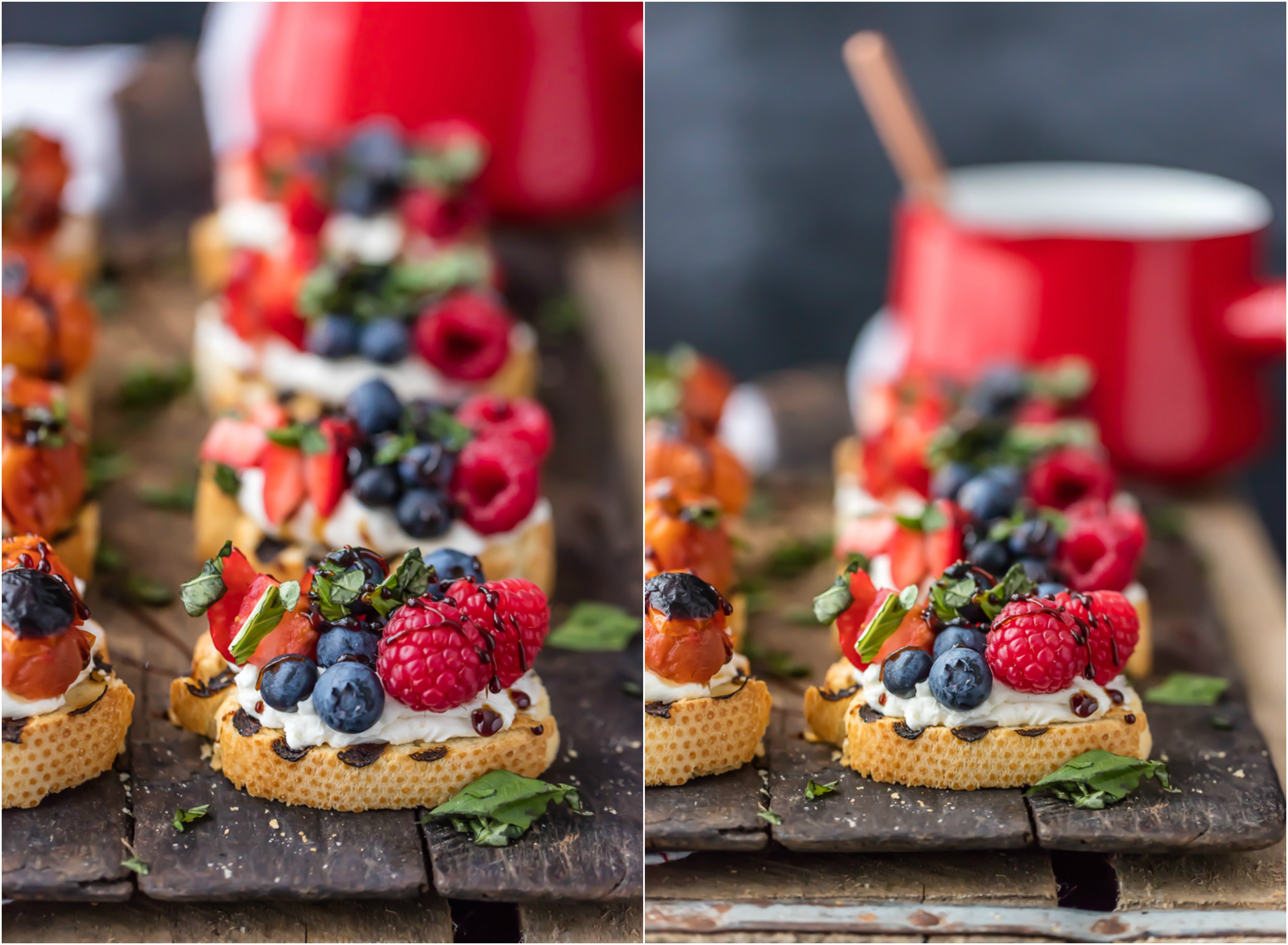 Hop over to Real Housemoms where I'm so excited to be sharing the Triple Berry Whipped Goat Cheese Bruschetta recipe
Or see below, for the Caprese Whipped Goat Cheese Bruschetta recipe!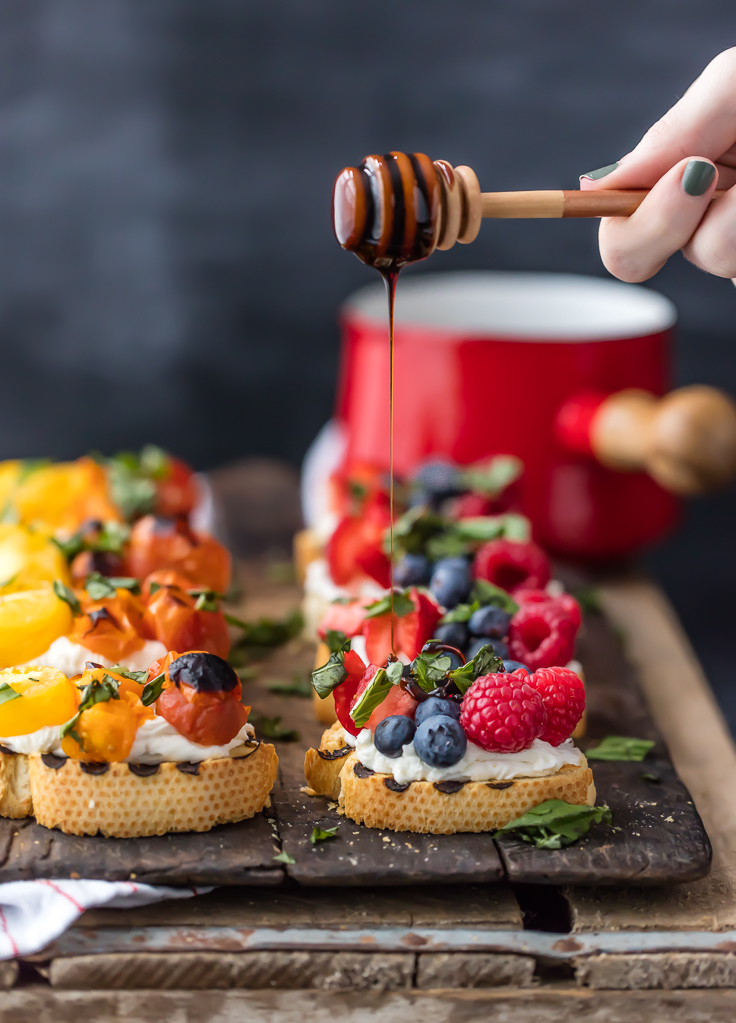 Enjoy!