SUMMER FRUIT BRUSCHETTA is the perfect beautiful appetizer for any party or BBQ. Just so delicious!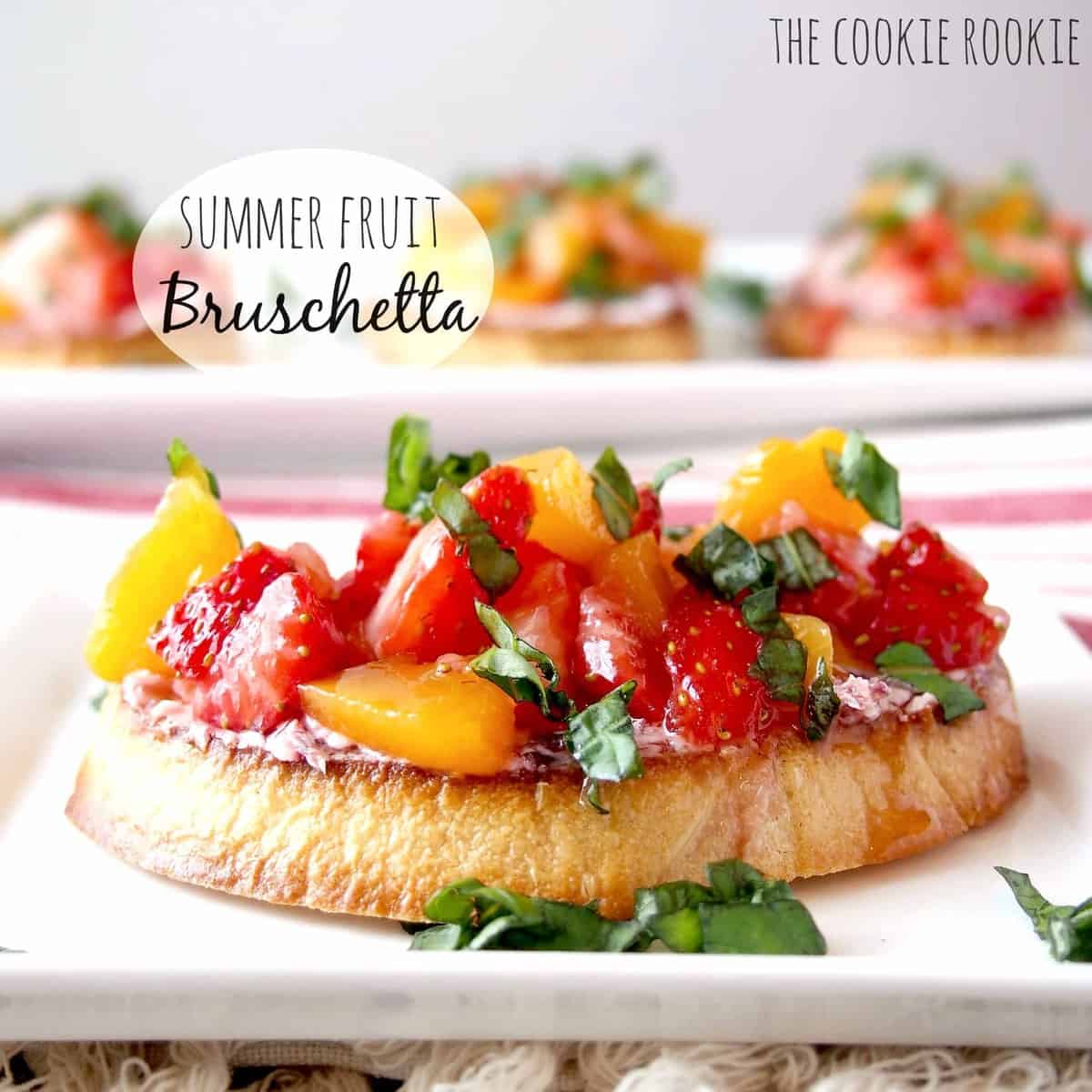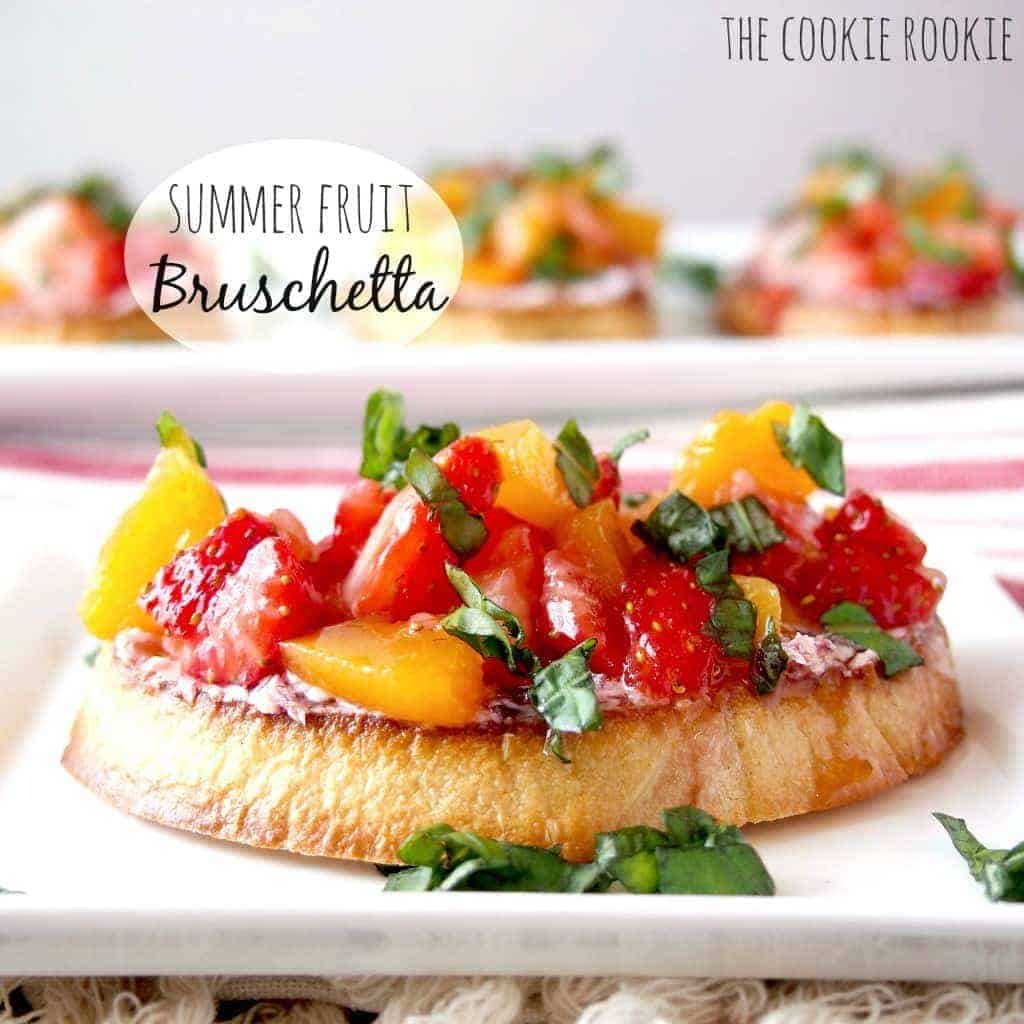 After our harsh and bitter winter, I am so very ready for summer. I'm ready for the pool, sunlight (I'm incredibly tired of being nearly transparent from the lack of sunlight), and barbecues.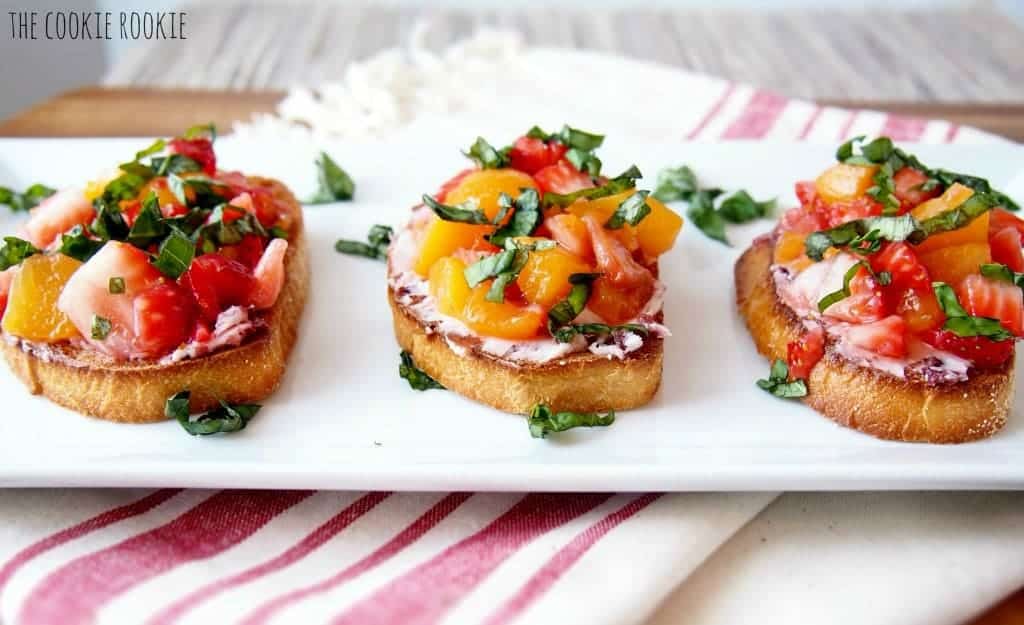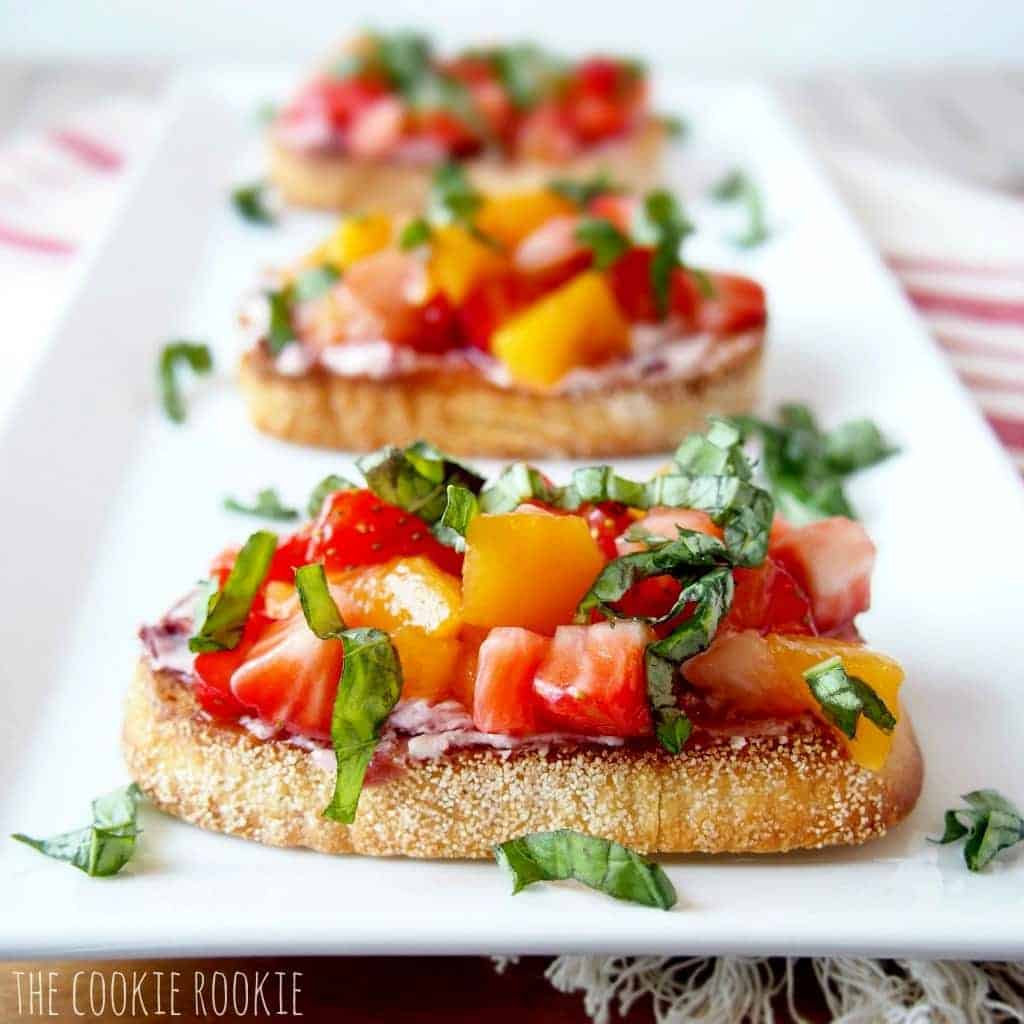 Just because so many Spring and Summer get-togethers are outside barbecues doesn't mean you can't bring something beautiful and elegant to the party! I especially love food that is beautiful and elegant while still being incredibly simple. This Summer Fruit Bruschetta will brighten any table and is sure to be an easy party favorite.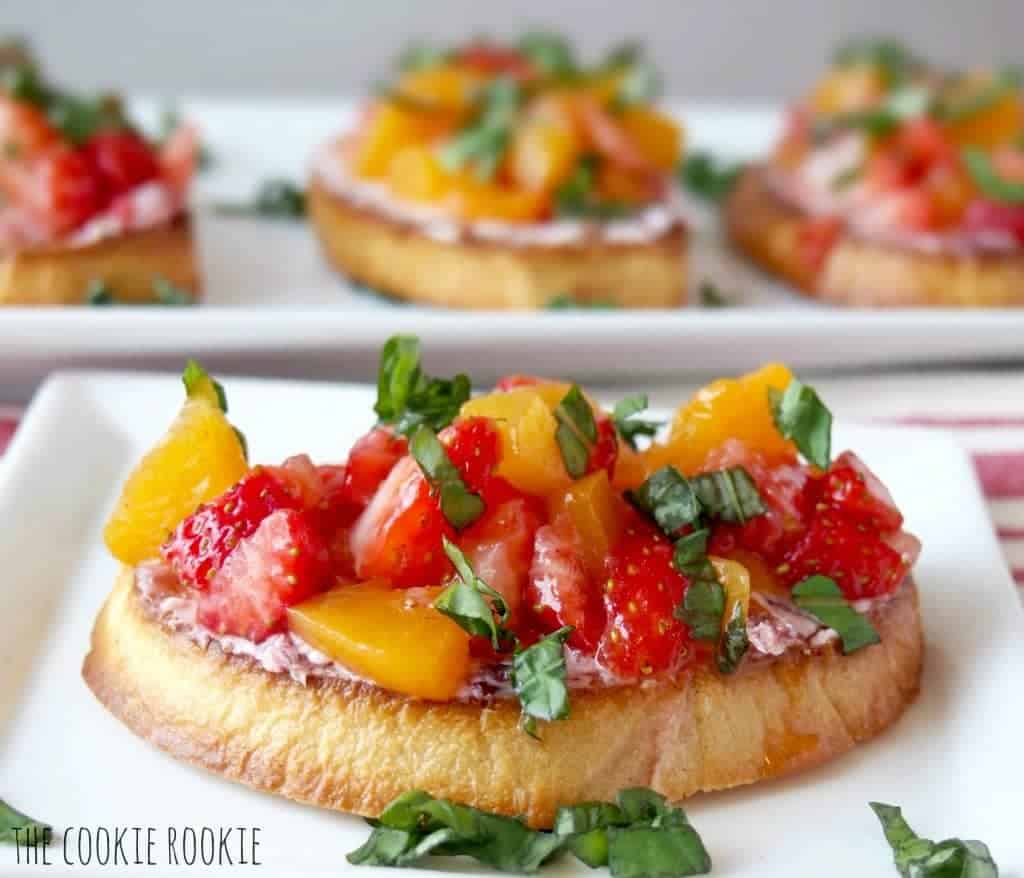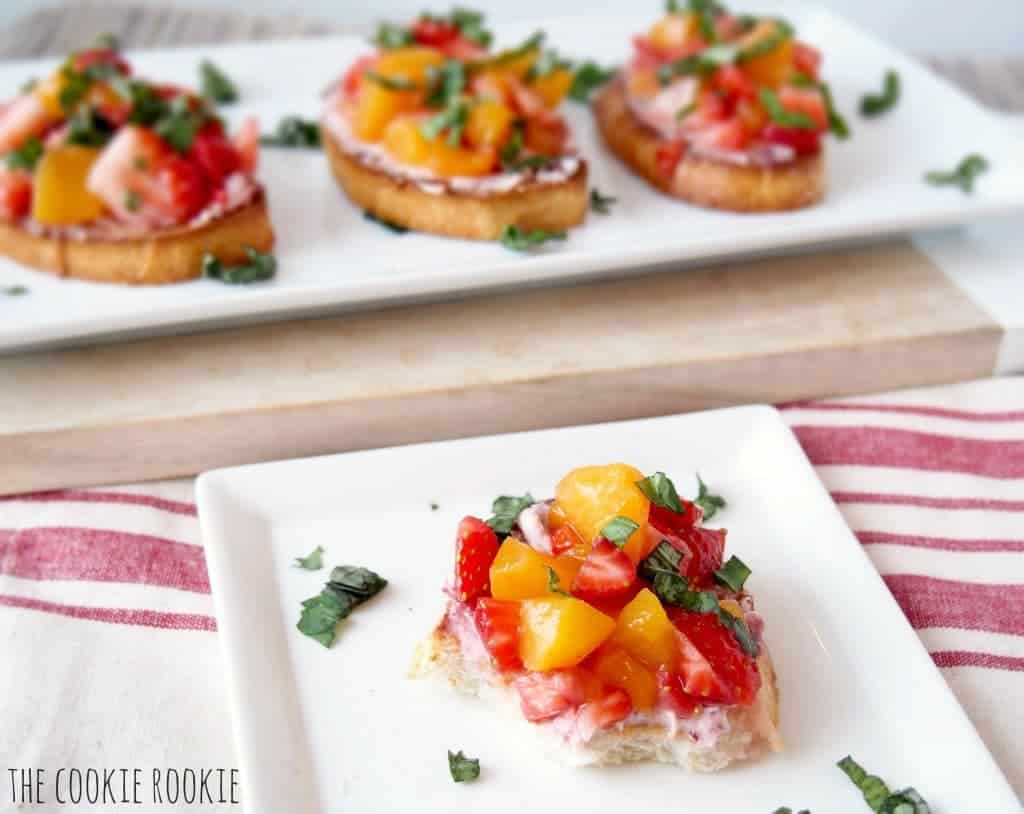 One of my favorite new items in my pantry is raspberry white balsamic vinegar. Yum! It's delicate and delicious, and is the perfect topping to this bruschetta.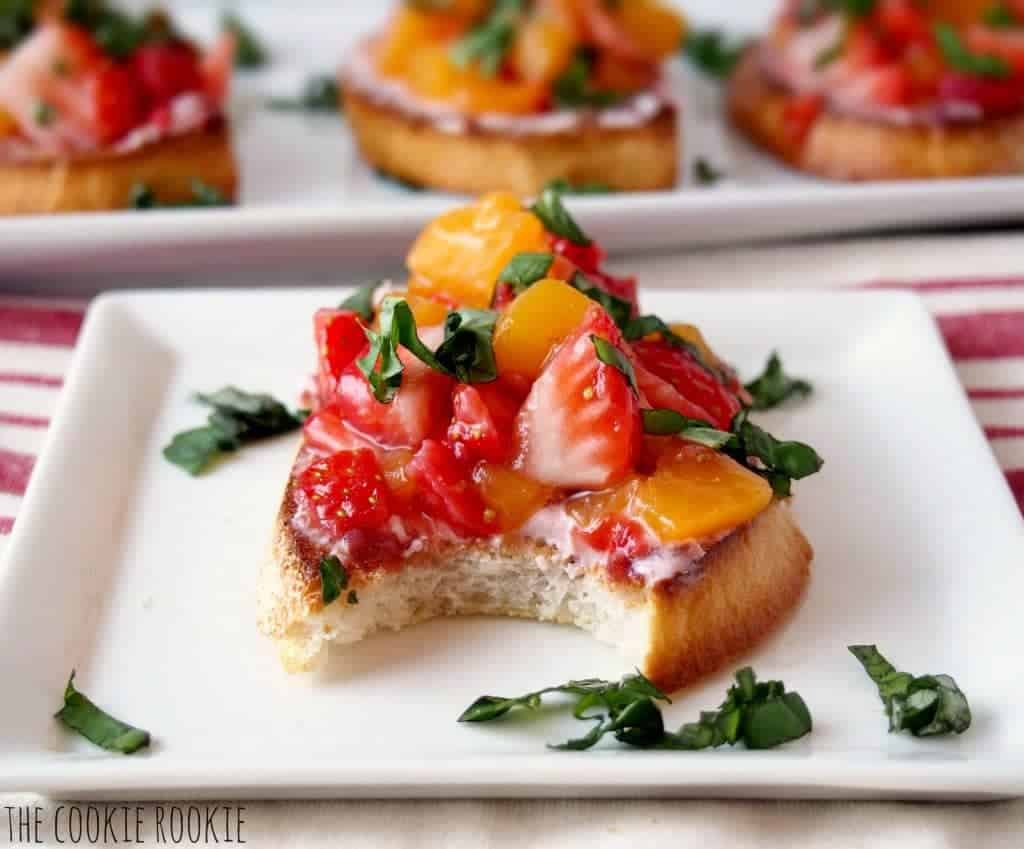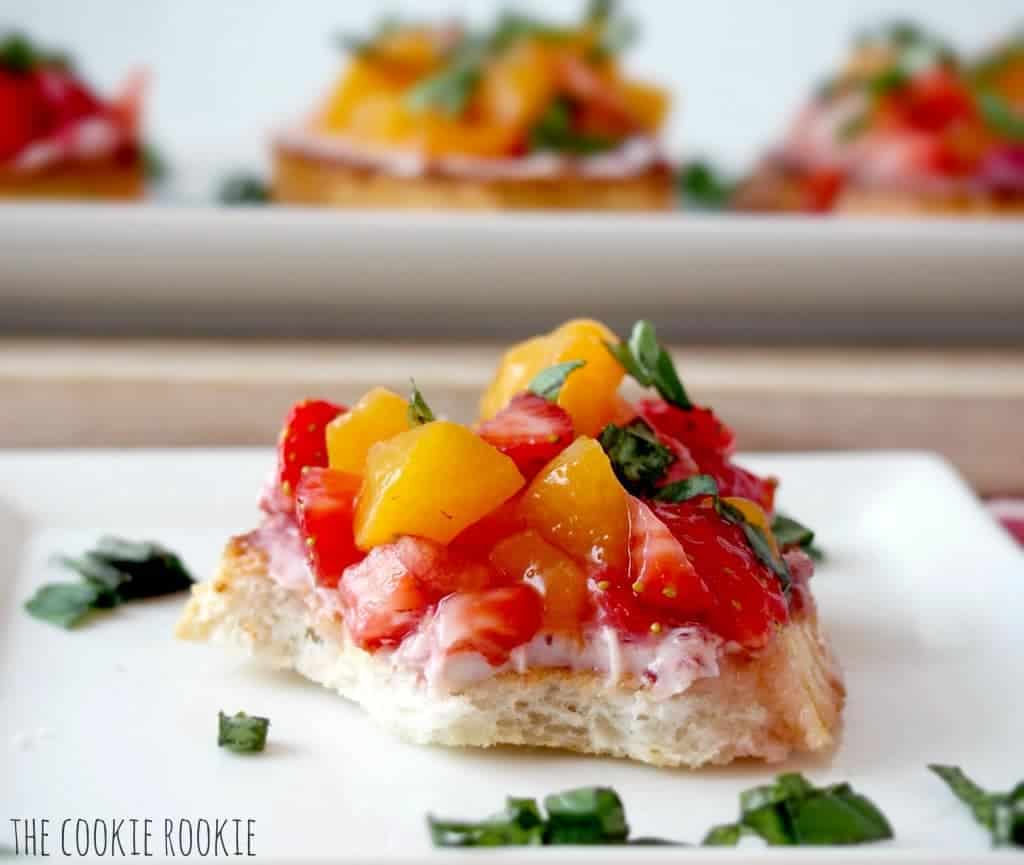 I can't wait to try it on salads and all sorts of other meals. But first, I'm going to keep drizzling it on this fruit bruschetta and welcoming the summer months with open arms!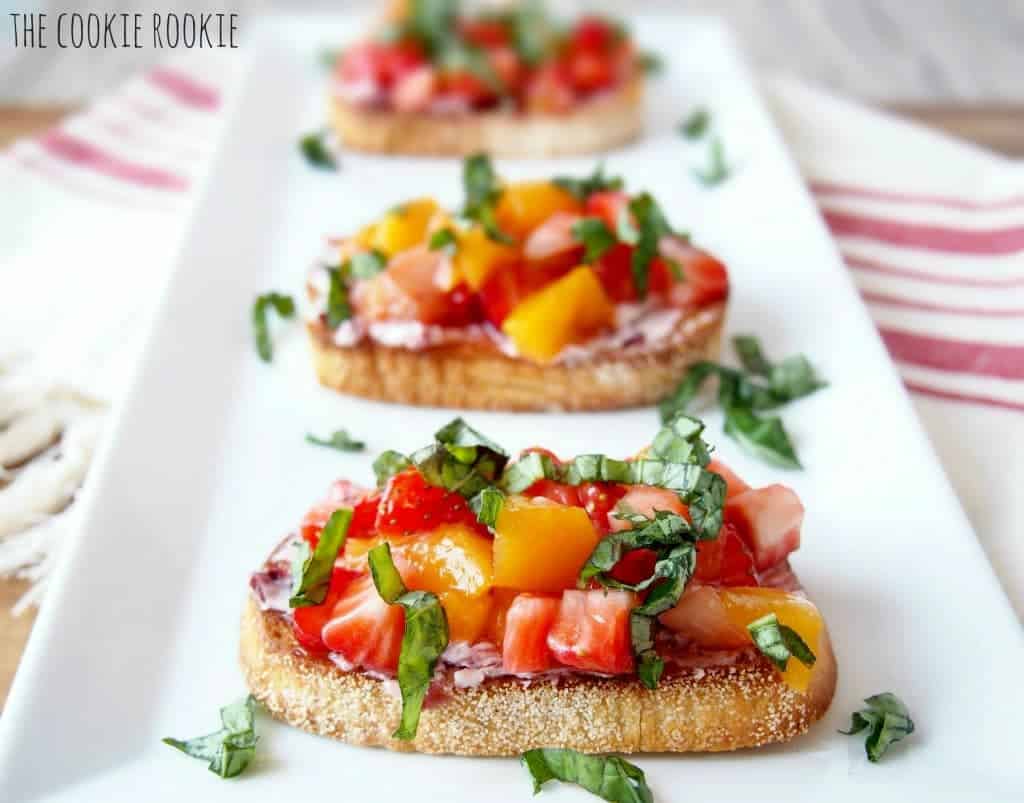 Enjoy!