This easy recipe is perfect to serve as part of an appetizer, on top of a salad or as a side. These roasted tomatoes with balsamic are simple to make and bursting with flavor.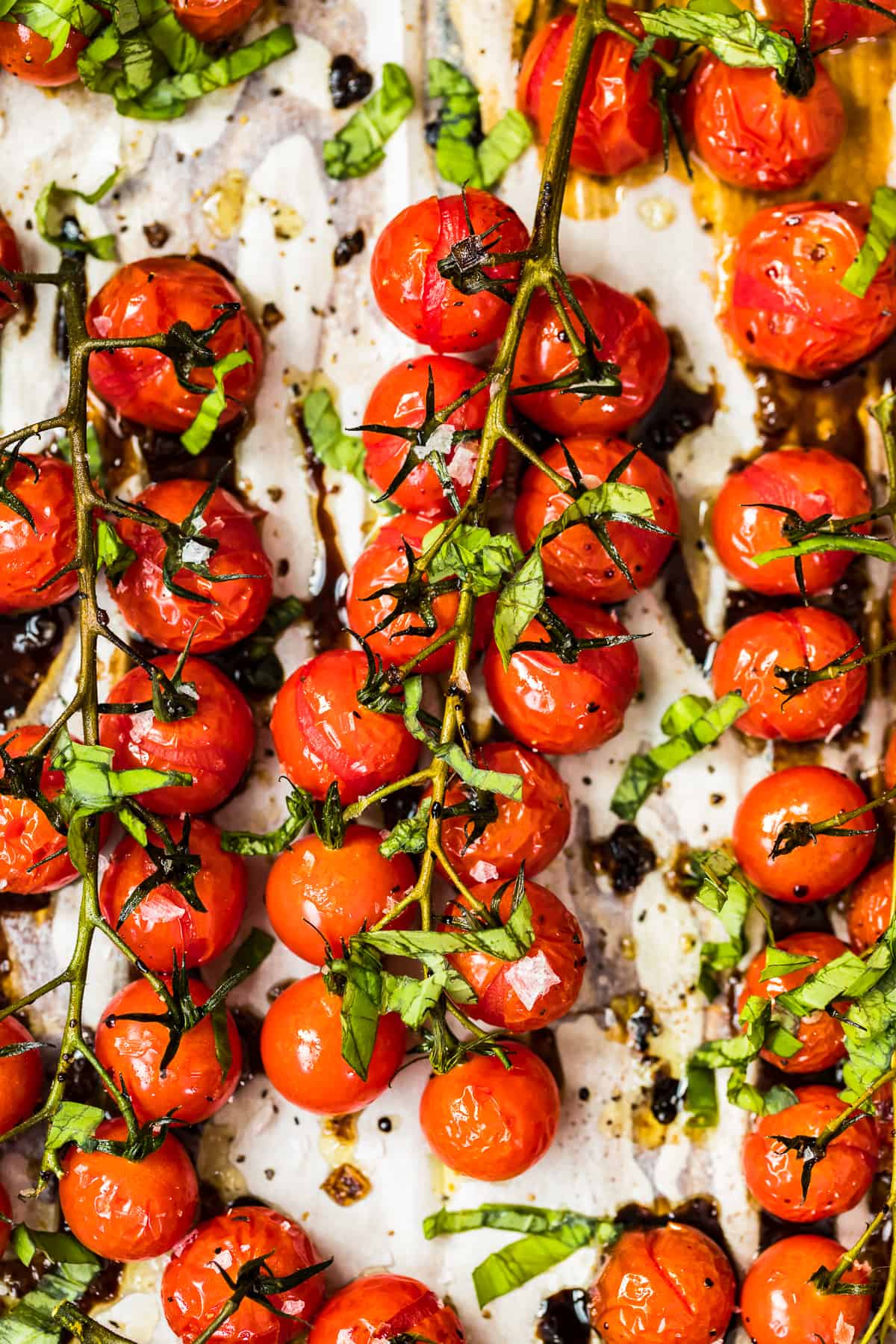 Best Roasted Tomatoes
Have you roasted tomatoes before? They are one of my favorite things!
Roasting them brings out their sweetness and when drizzled with balsamic vinegar they really come alive! They are quite literally bursting with flavor!
Serve them as an appetizer with crostini or as a side with skillet steak. If you're looking for another appetizer, be sure to try this Tomato Bruschetta.
Why you will love these roasted tomatoes
5 ingredients: You need just a few simple ingredients, most of which you will already have in your cupboard!
Easy: It takes just 5 minutes to prep these tomatoes and the cooking time is hands off.
Versatile: It's so easy to pair these tomatoes with all of your favorite mains, from chicken, to fish to steak.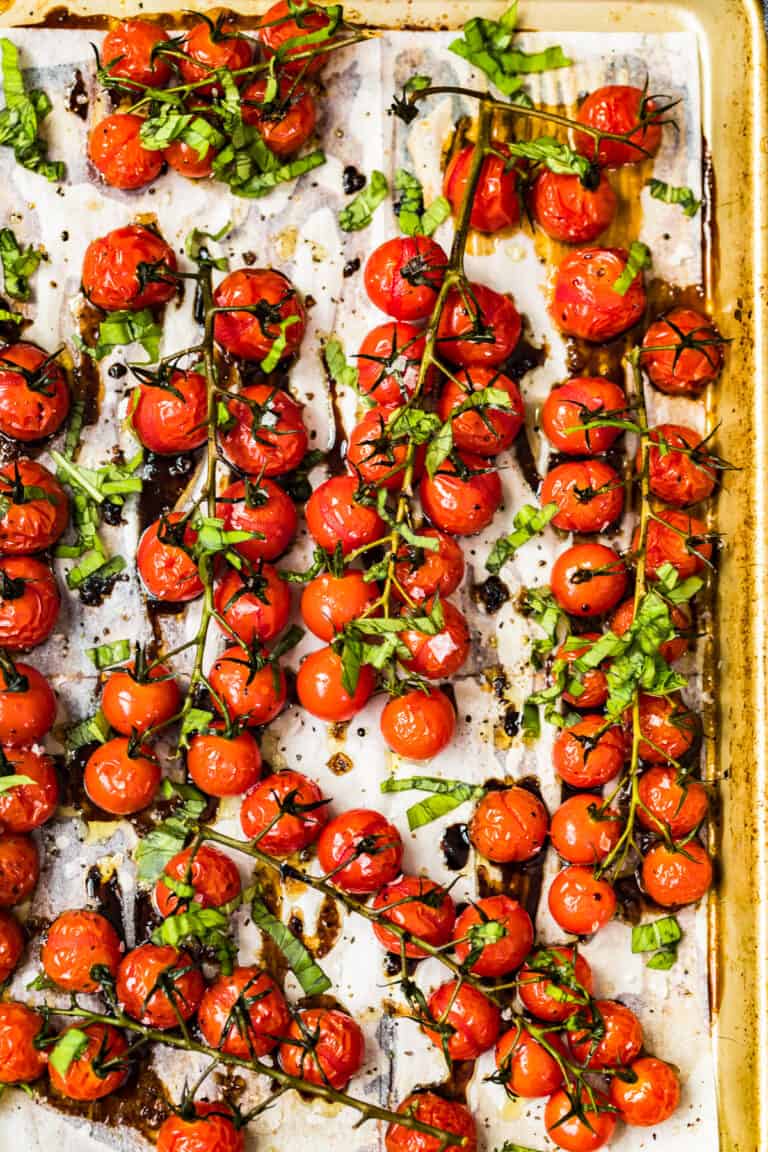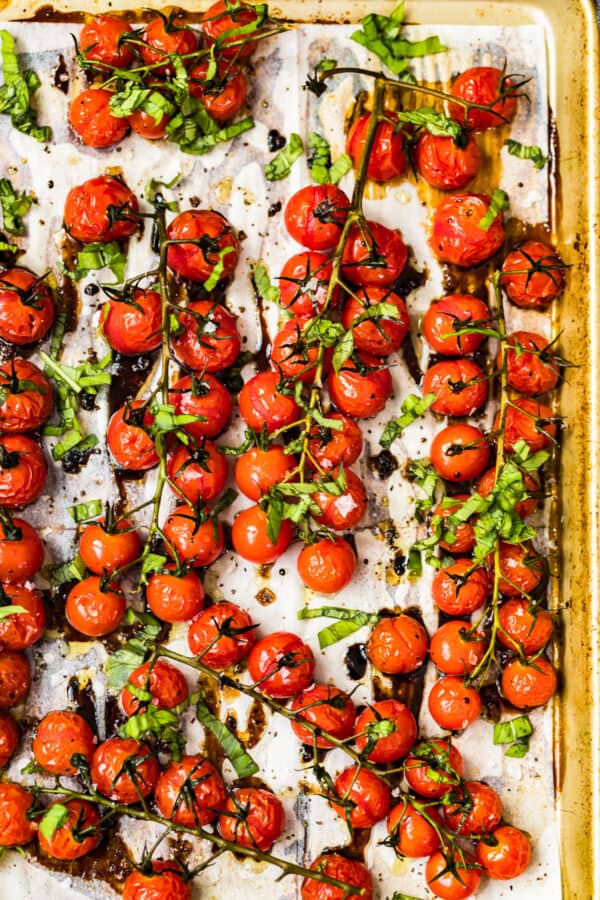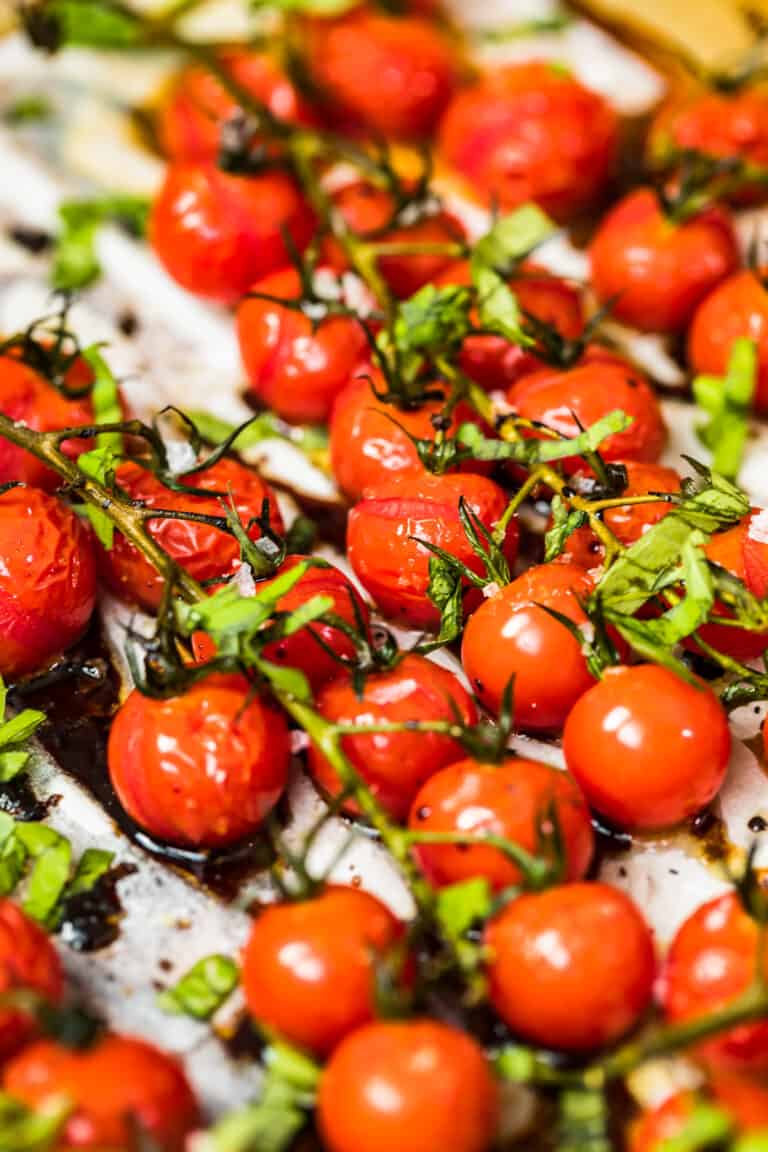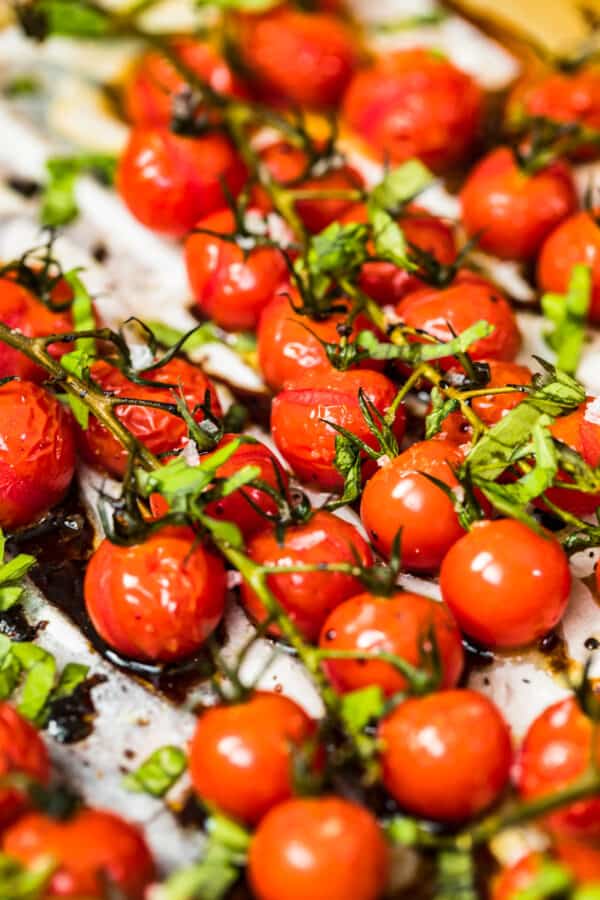 How to make roasted tomatoes with balsamic
You can jump to the recipe card for full ingredients & instructions!
Prep: Preheat the oven and line a baking sheet with parchment.
Make: Brush the tomatoes with oil, sprinkle with salt and pepper and drizzle over the balsamic.
Bake: Cook until tender.
Serve: Garnish with fresh basil leaves.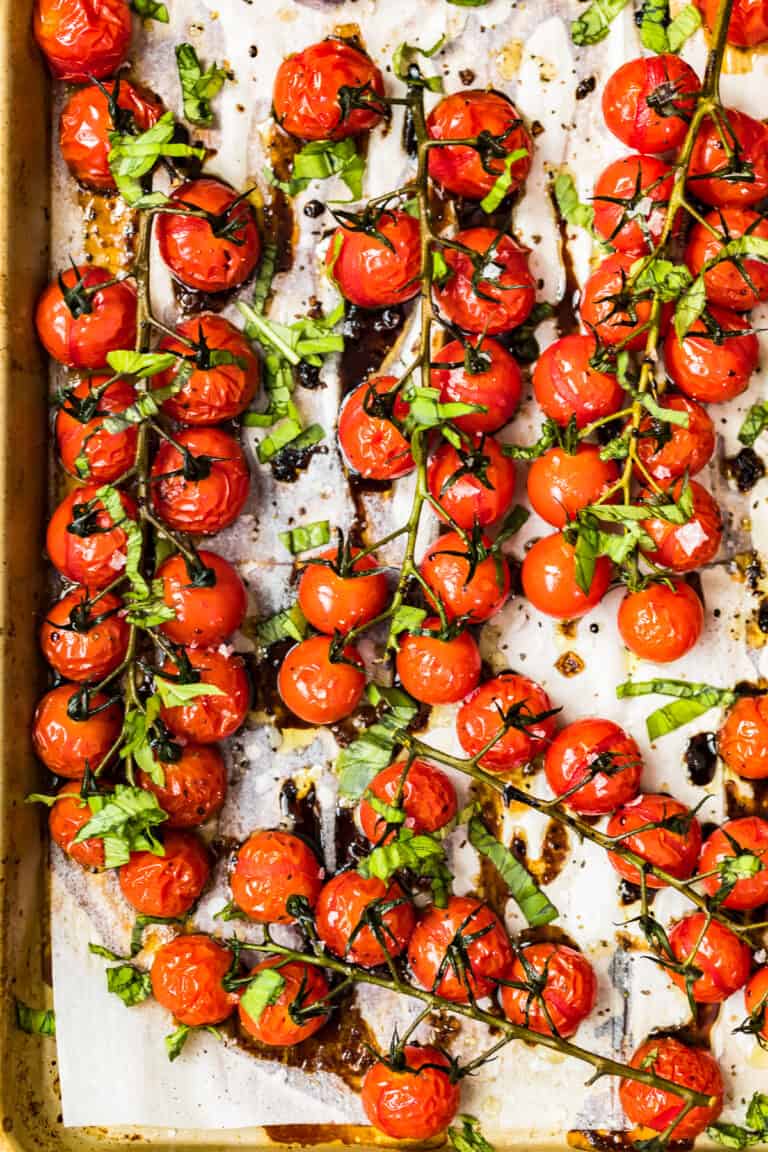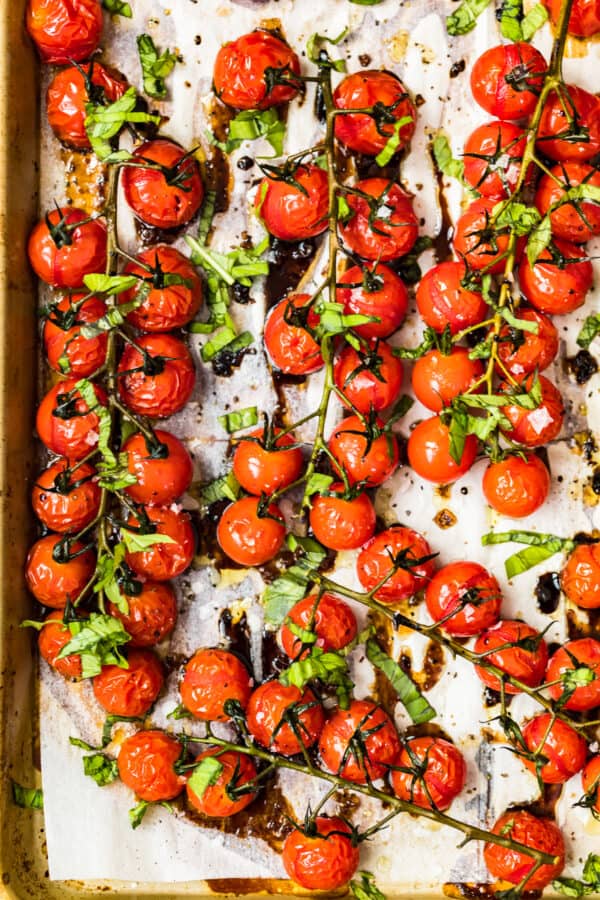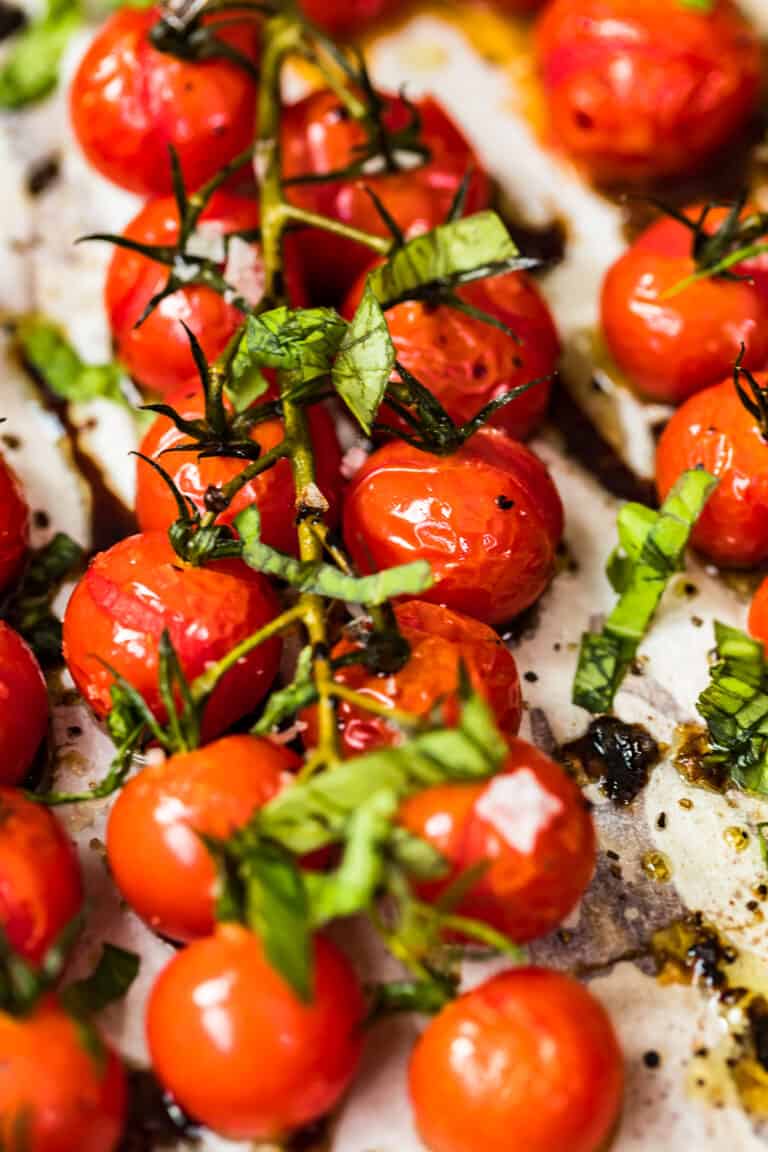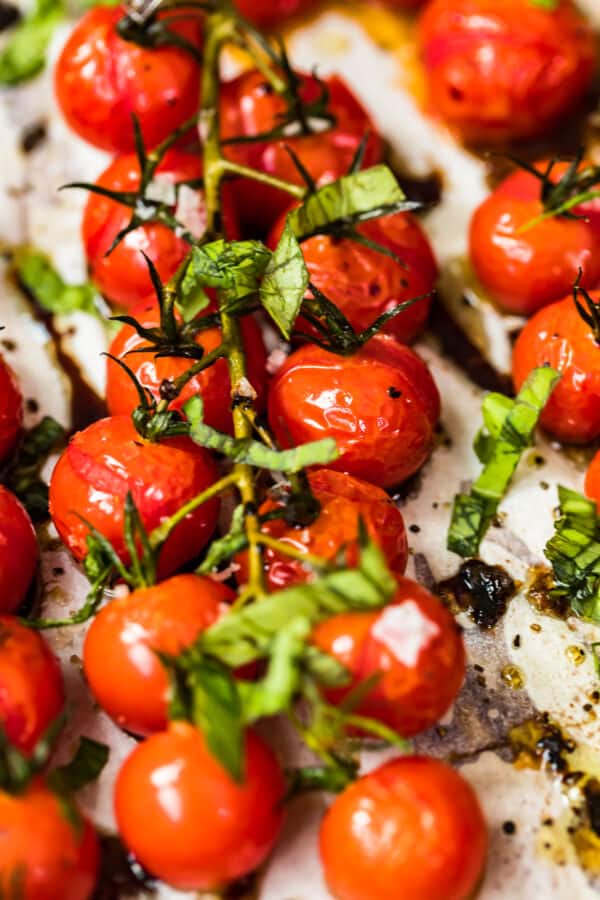 Can you roast tomatoes ahead of time?
I like to serve these tomatoes when they are still warm, but you can also enjoy them cold. Let them cool and keep them in an airtight container in the fridge.
These roasted tomatoes will keep well for up to 5 days and added to salads cold or gently reheated in the oven.
What are the best tomatoes to use?
I like to use cherry tomatoes on the vine, but you can also use tomatoes off the vine. Using loose cherry tomatoes or glory tomatoes will work just as well and the recipe remains the same.
When are Tomatoes in Season?
Although we are lucky that in most grocery stores in the United States, we can get tomatoes year round, they're still juiciest and best when they're in season, which is typically May through October.
Veggies all Year
What Vegetables are in Season
Check out our produce guide to eat in season all year round!
See Guide
Serving Ideas
These tomatoes don't simply have to be served as they are. Their strong flavors make them ideal for adding into lots of other recipes. Try them in: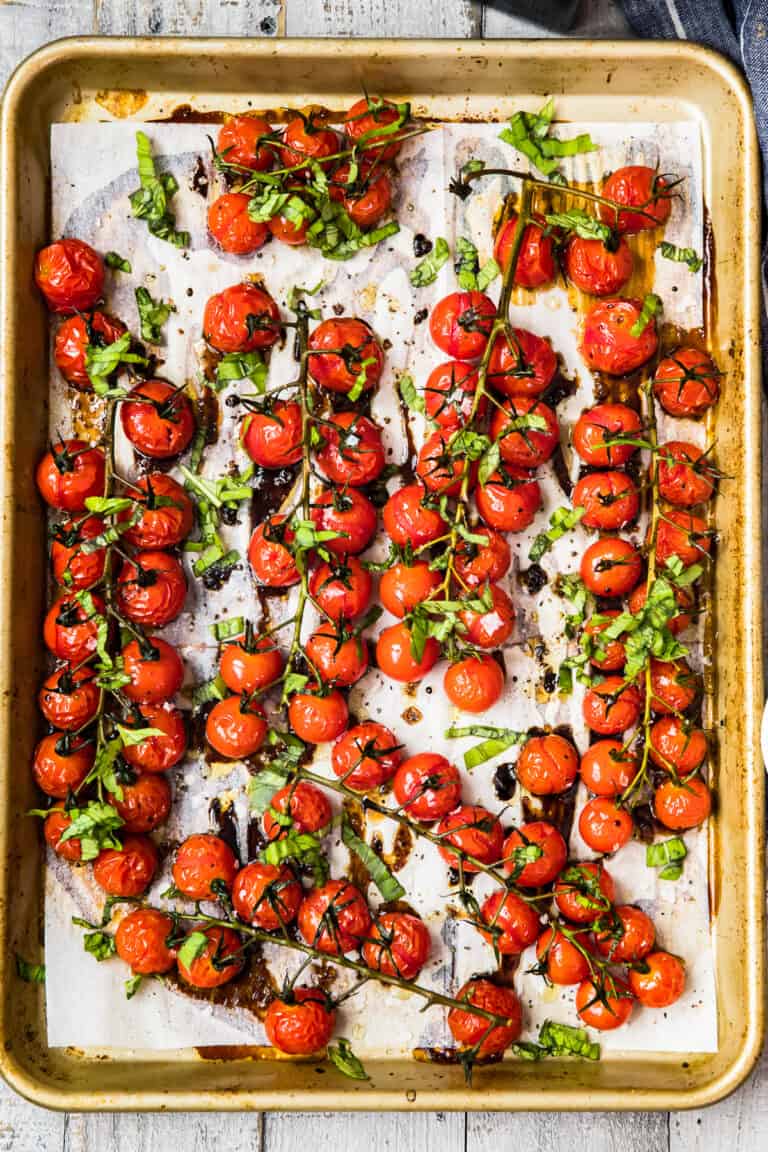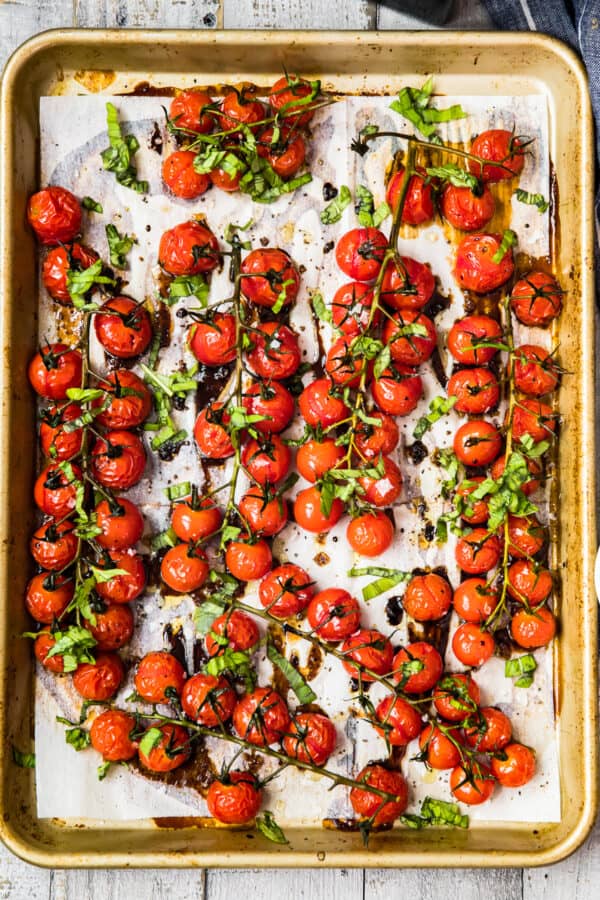 Tips!
Use ripe tomatoes for the sweetest flavors.
Roast the tomatoes in a pre-heated oven so that they cook evenly.
The tomatoes will be very hot inside, so let them sit for a few minutes before serving.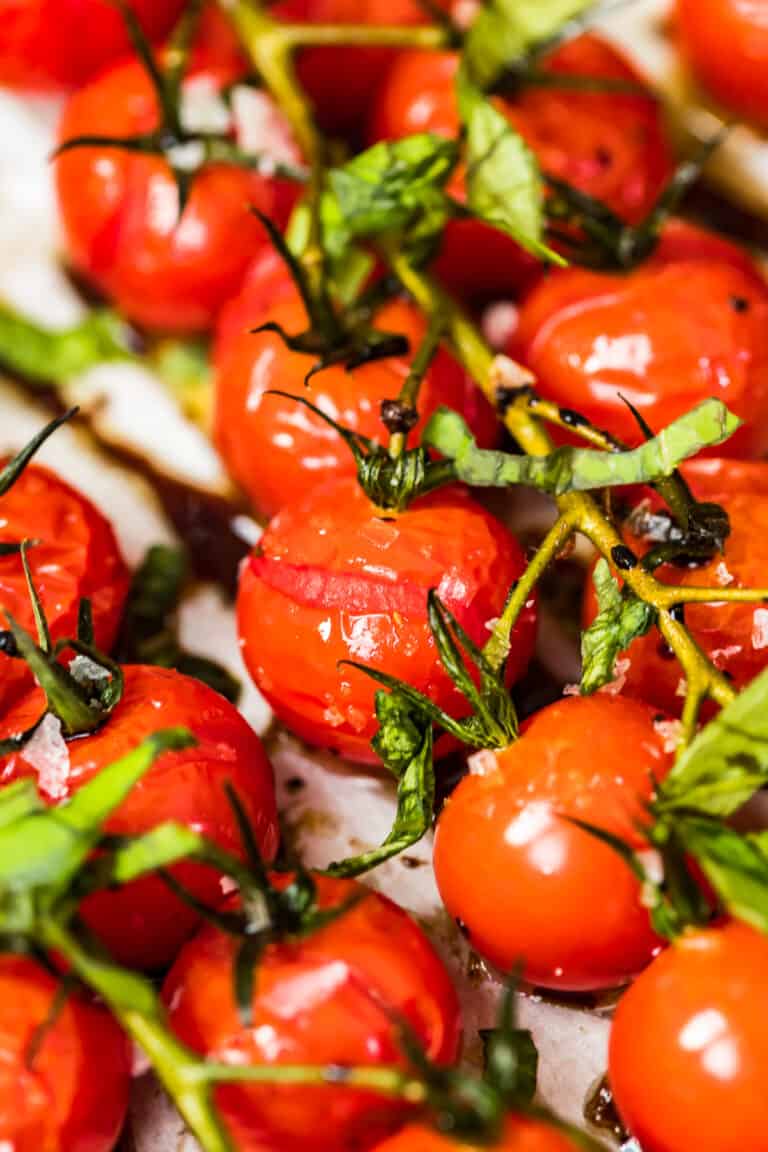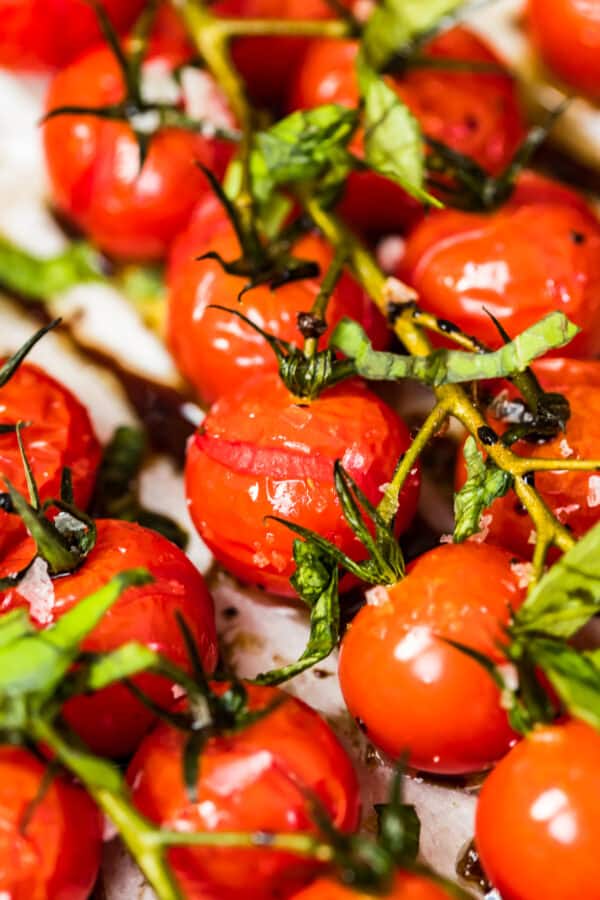 More Tomato Recipes
These roasted tomatoes are just one of our favorite tomato recipes. There's NOTHING better than a home grown tomato. Be sure to try all of these favorite recipes.
See All Veggie Recipes
If you love this Roasted Tomatoes Recipe, be sure to upload a photo in the comments below or leave a rating. We can't wait to hear how much you love them!