Strawberry Basil Margarita is a delicious twist on the classic margarita cocktail! It's deliciously refreshing with a sweet and slightly herbal flavor. It only takes a few minutes to make this easy batch of margaritas that's perfect for summertime parties!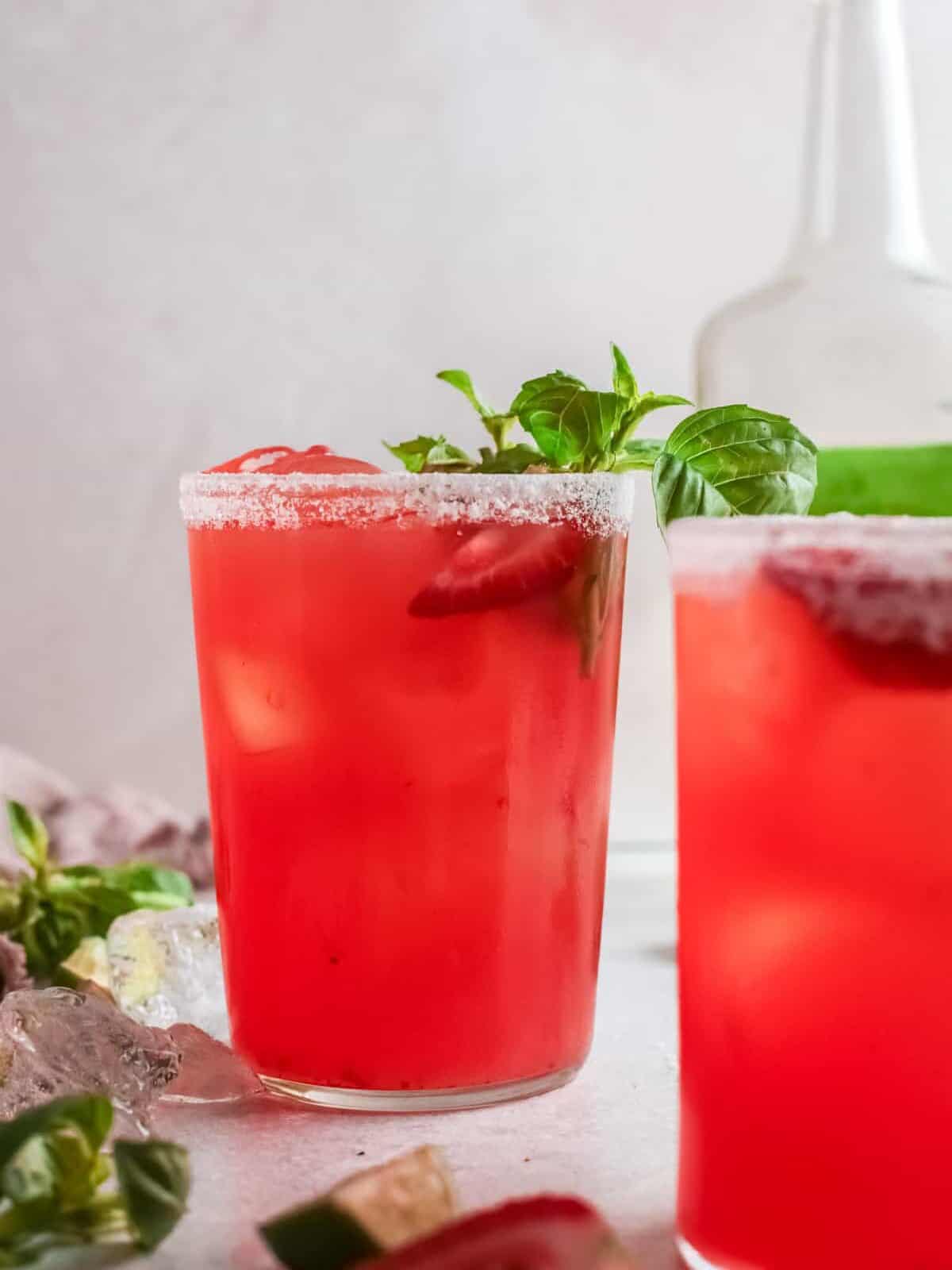 What's in Strawberry Margaritas?
This strawberry basil margarita is pure sunshine in a glass – all of the ingredients are vibrant and refreshing!
Strawberries: Be sure to only use fresh strawberries, not frozen. The difference in taste is huge!
Agave Syrup: This sweetener can be swapped with simple syrup or honey if preferred.
Basil Leaves: It's very important to only use fresh, not dried basil.
Tequila: Silver or blanco tequila is preferred. Reposado will also work, but it may lend a darker color.
Lime Juice: For the best flavor, use freshly squeezed lime juice only!
Pro Tip: You'll also want to rim your glasses with some lime juice and sea salt (or sugar) to really send this drink over the top! Feel like showing off? Add some strawberry and basil garnishes as well.
Variations on this Strawberry Basil Margarita Recipe
This easy margarita recipe is pretty perfect the way it is! You can always make it stronger by doubling down on the tequila, but keep in mind that the tequila taste will be very strong if you go that route. The way it's concocted now is ideal because the tequila flavor is tamed beautifully by the sweet strawberries and aromatic fresh basil.
And of course, you can always go the opposite way and make it a mocktail! To make an alcohol-free version of this margarita, simply shake the muddled strawberries and basil with lime juice and pour over orange or lime seltzer water. Do not add seltzer to the shaker, or it will leak all over the place!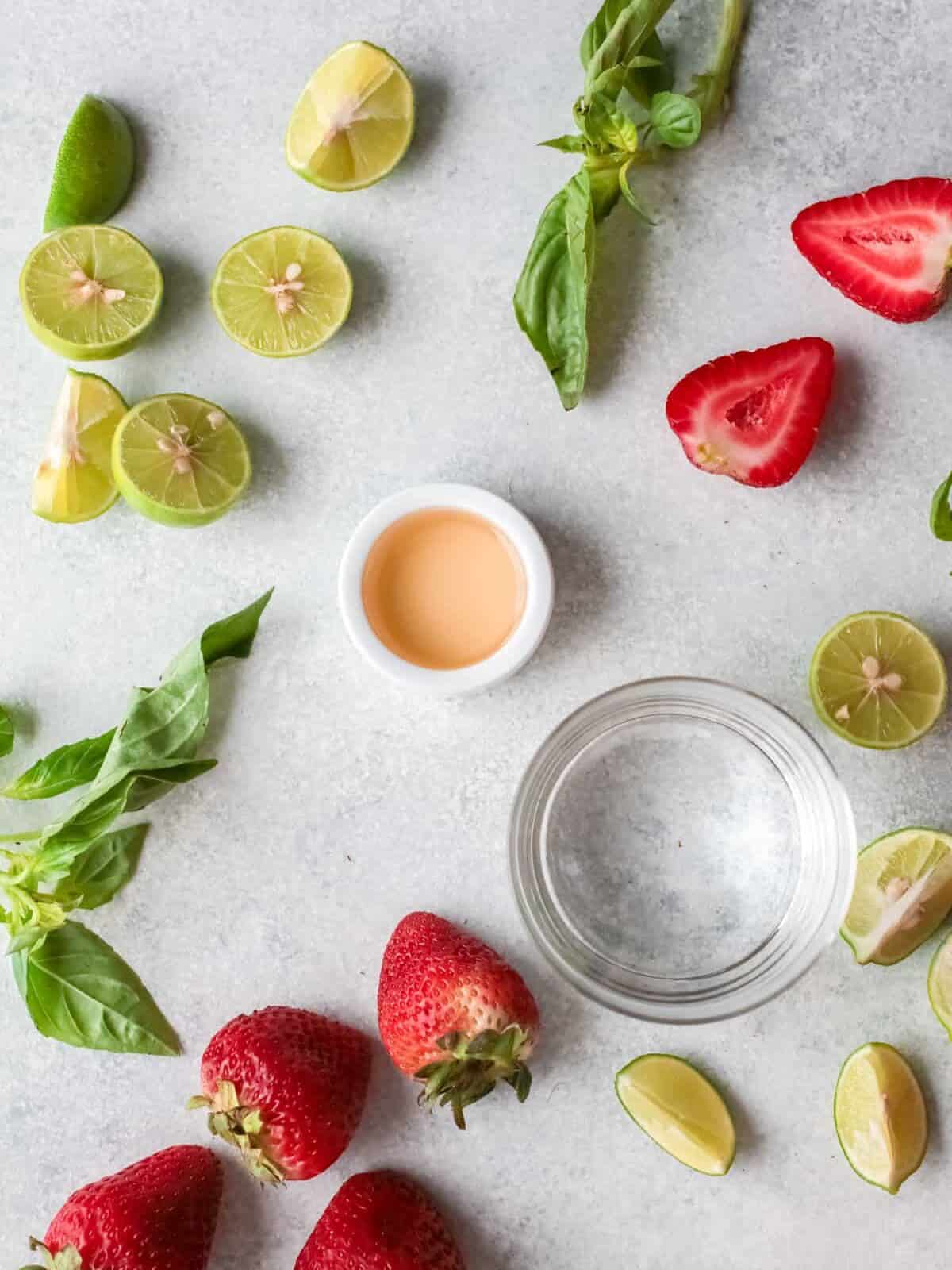 What is the best kind of tequila for a strawberry basil margarita?
A silver or blanco tequila is best for margaritas. Silver/blanco tequila hasn't been aged as long and has a stronger flavor that mixes well, while gold tequila has been aged for longer and has a woodier flavor that doesn't pair as well with the fresh fruit flavors. Reposado tequila is a type of gold tequila that has not been aged for as long, so it will also work in a margarita, although it is not my first choice!
Can I blend this to make a frozen margarita?
You can blend this recipe into frozen margaritas, but you may need to add more agave and/or lime juice for the best results. If you don't add any extra liquid, your consistency may not be super smooth.
What should I use if I don't have a cocktail shaker?
If you don't have a cocktail shaker, you can shake margaritas up in a mason jar. Just make sure to screw the cap on tight to avoid a mess!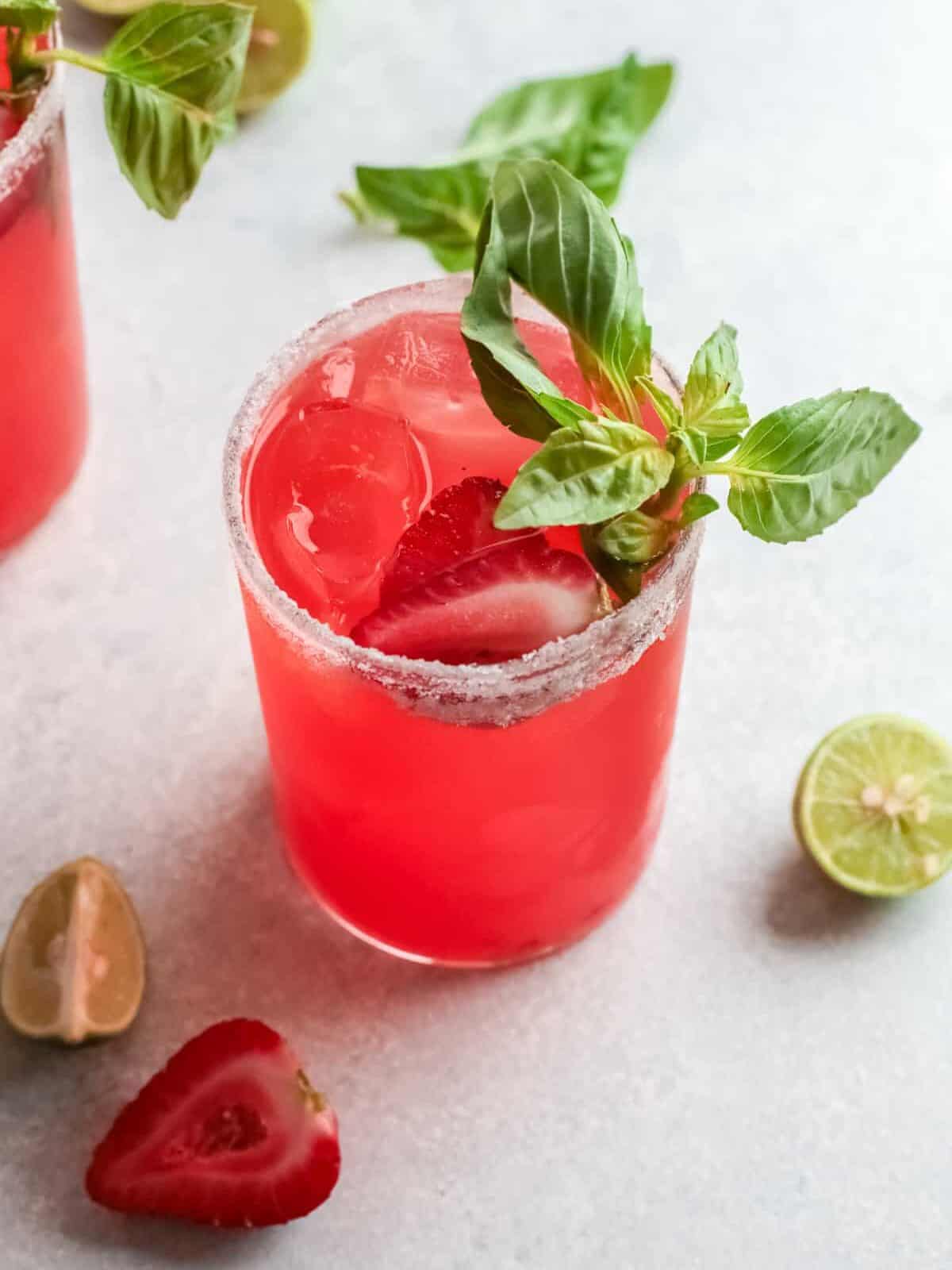 How to Make Ahead of Time
To make a strawberry basil margarita ahead of time, simply follow the recipe as written, but do not pour the drink over ice. Store in the refrigerator for up to 1 day and pour over ice when ready to enjoy.
Serving Suggestions
If you really want to be the summertime host with the most, you're going to need some vibrant finger foods to serve alongside these fruity margs! Some of my favorite summery appetizer recipes include shrimp summer rolls, summer fruit bruschetta, and avocado corn salsa.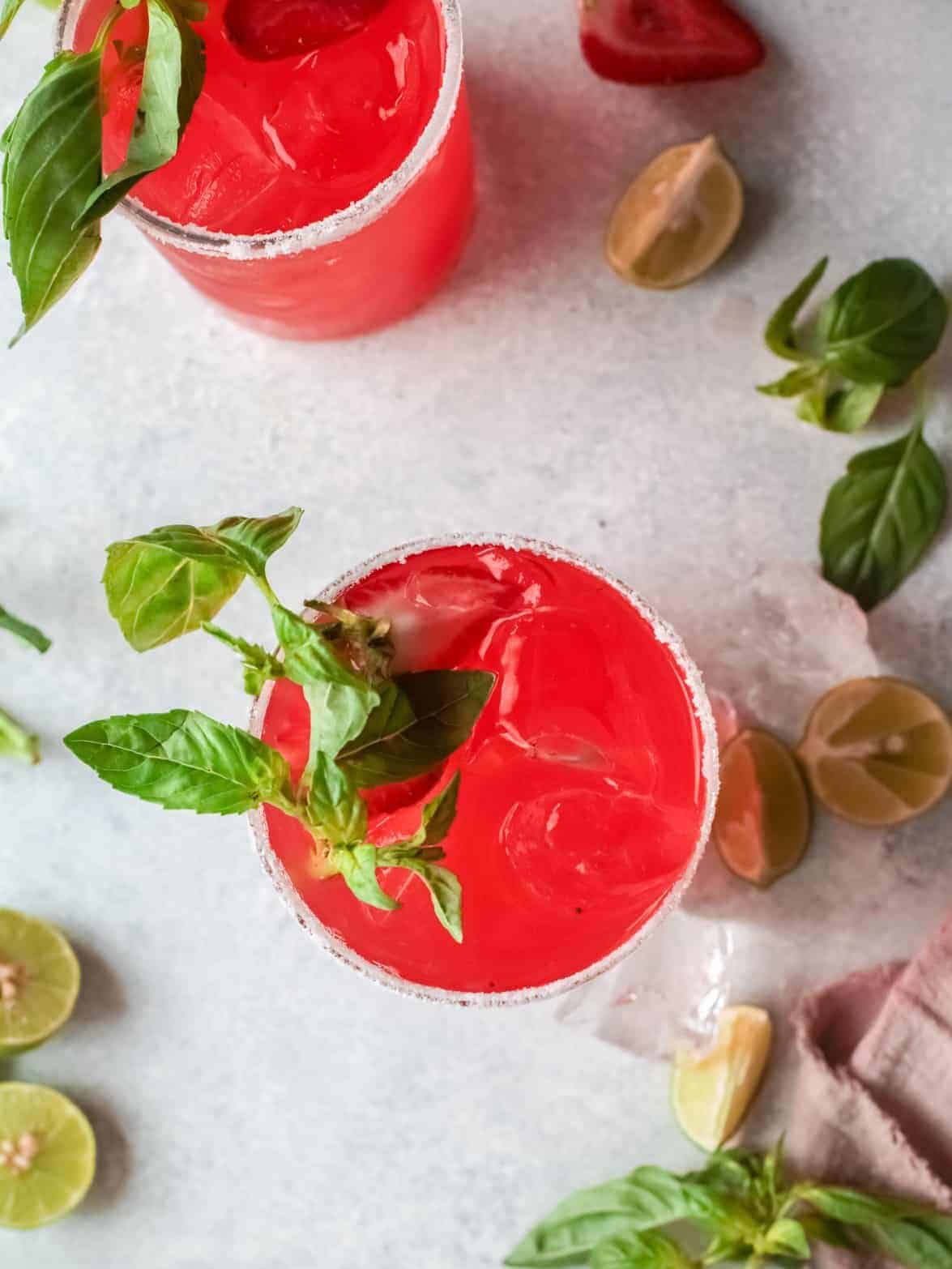 More Strawberry Cocktail Recipes
More Fruity Margarita Recipes We Love