This Chicken Nachos Recipe is a great recipe for feeding a crowd with delicious chicken nachos! These Tequila Lime Baked Chicken Nachos are AMAZING! This easy sheet pan recipe is delicious, and perfect for any occasion.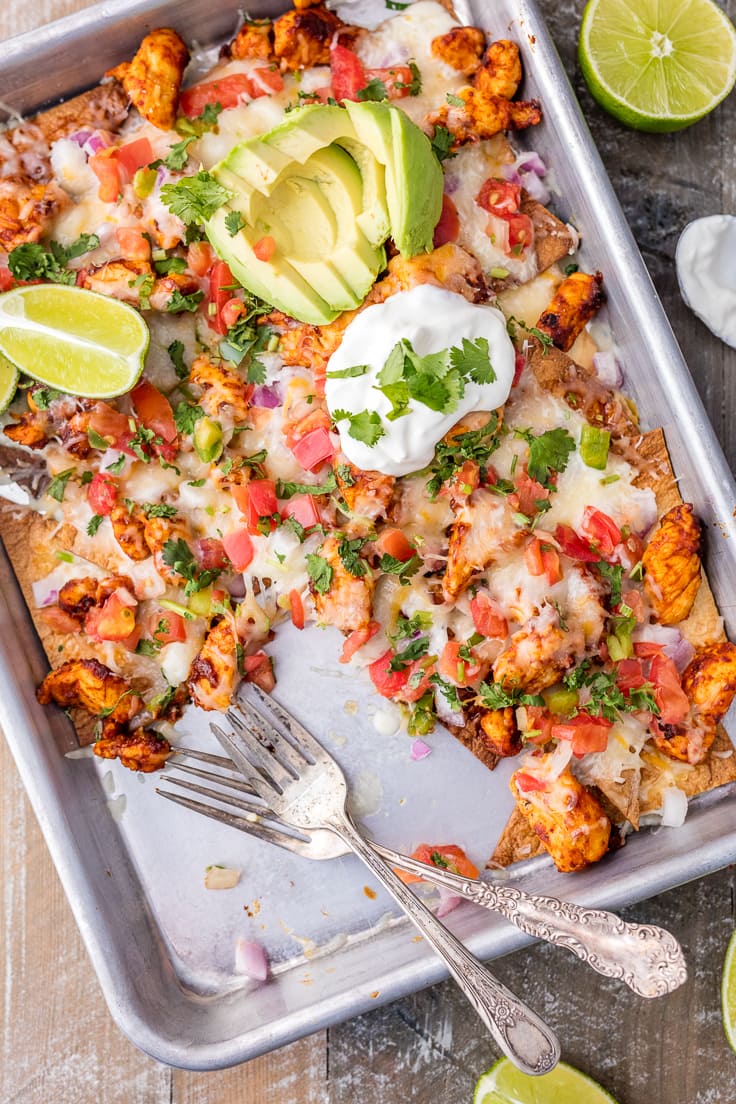 Chicken Nachos Recipe (Tequila Lime Baked Chicken Nachos)
Can you tell that I have a serious Tex-Mex addiction? I can't get enough. These Tequila Lime Sheet Pan Chicken Nachos are saving me today. Saving me from thinking about business taxes and recipe fails. I woke up early today to try to be creative in the kitchen and was met with non-stop talk about getting Cookie Rookie taxes together and everything I tried to make was a total flop. SO…Sheet Pan Chicken Nachos.
They're a no fail recipe that makes me instantly happy. ALL THAT CHEESE. What's not to love?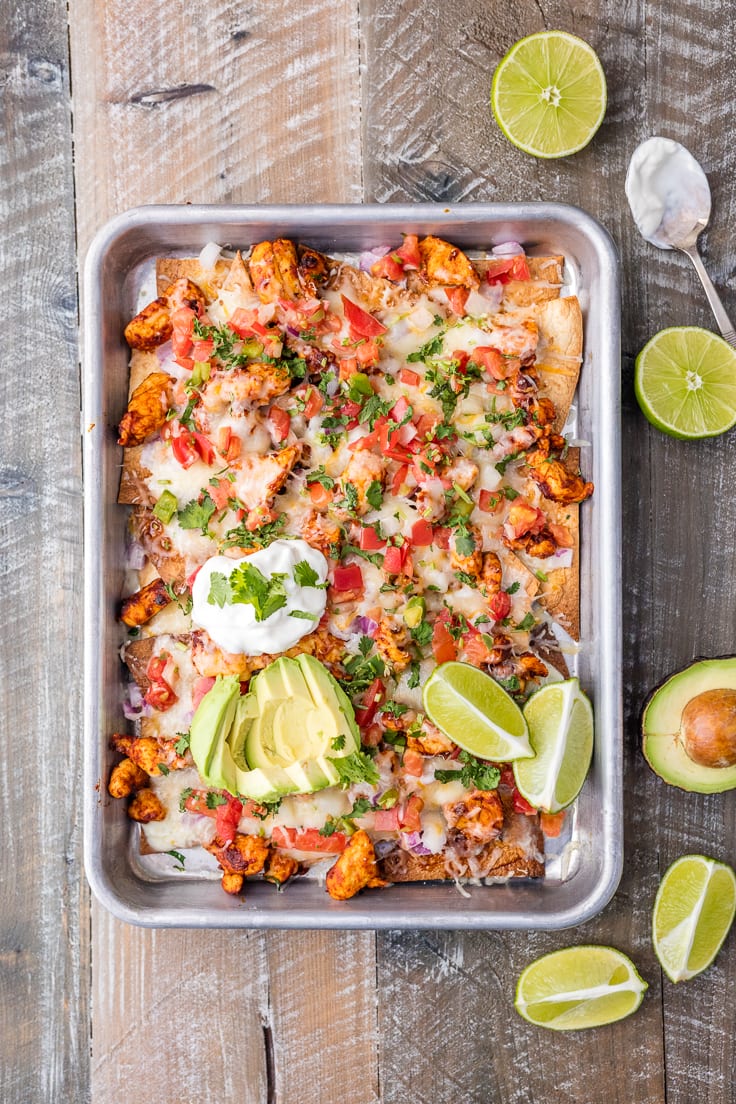 How to Make Chicken Tacos
We have been making variations of these Sheet Pan Nachos for years, and they never fail me. They love me unconditionally. It's a great relationship. And they don't talk to me about taxes. Sheet pan meals are perfect for so many things like that. Especially sheet pan comfort food like sheet pan chicken nachos or sheet pan pizza. Yeah, they get me.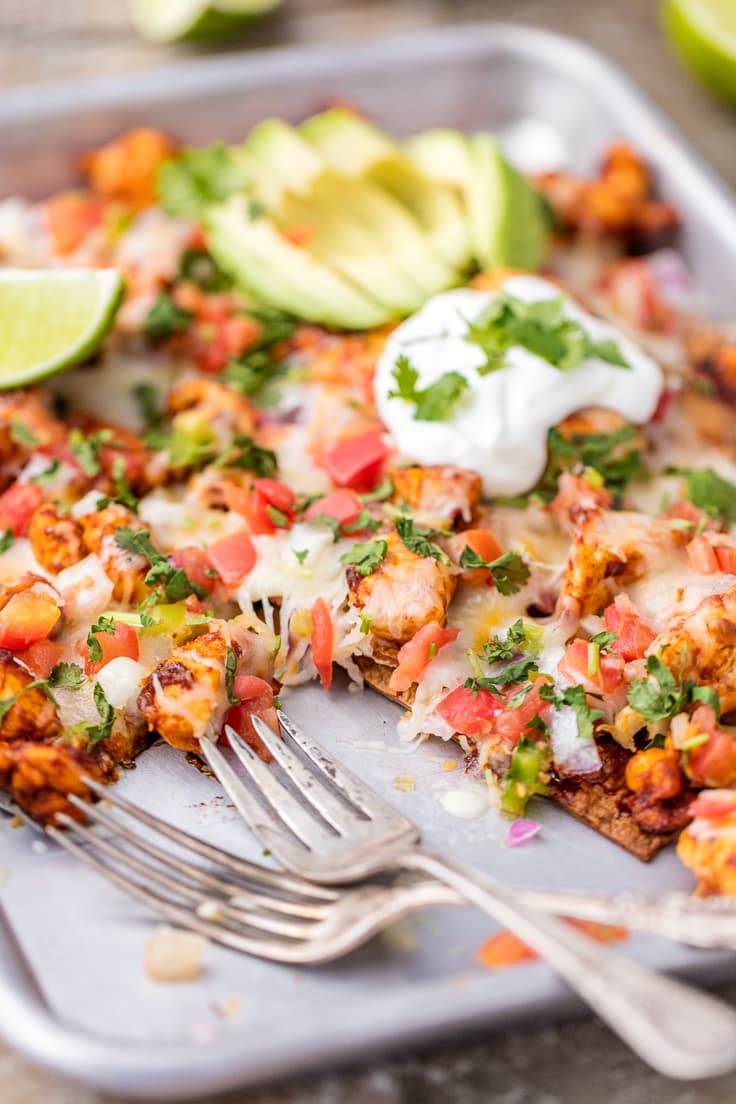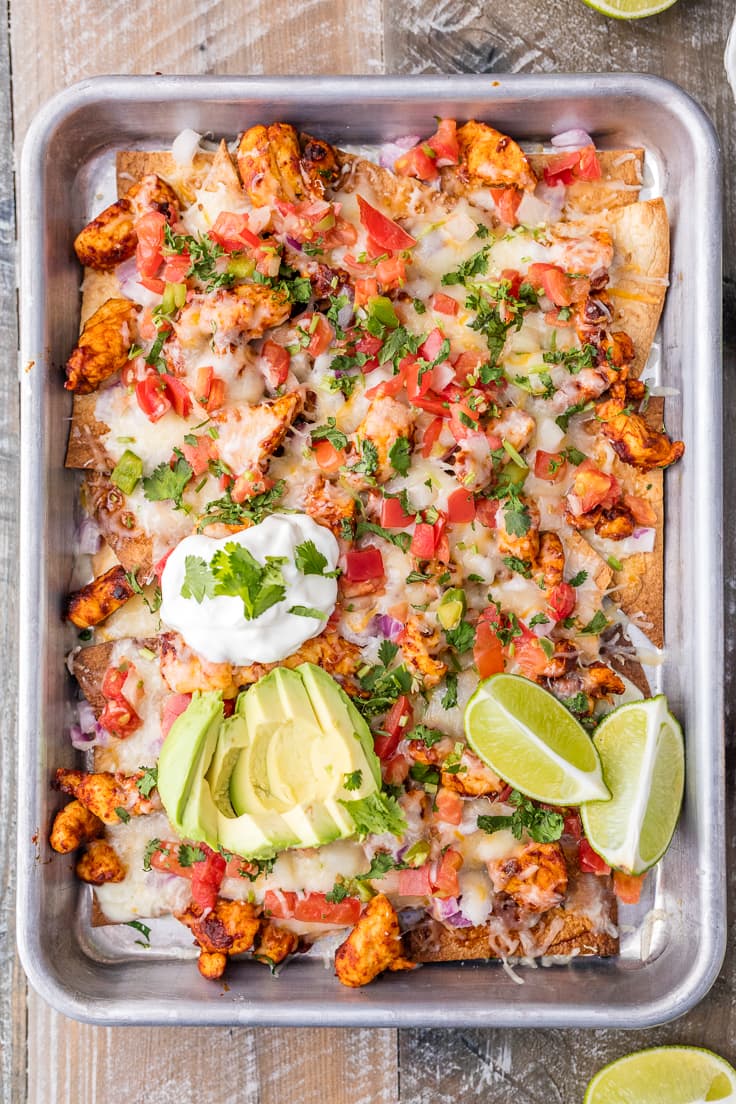 Baked Chicken Nachos Recipe with Homemade Chips
I made the chicken nachos tequila lime flavored by using the Tequila Lime Baked Tortillas recipe (made with my FAVE Old El Paso burrito tortillas; not sponsored, I just LOVE!) I posted yesterday. And of COURSE, these are drizzled with my FAVE Homemade White Queso that I posted Wednesday. I love when things come together like that!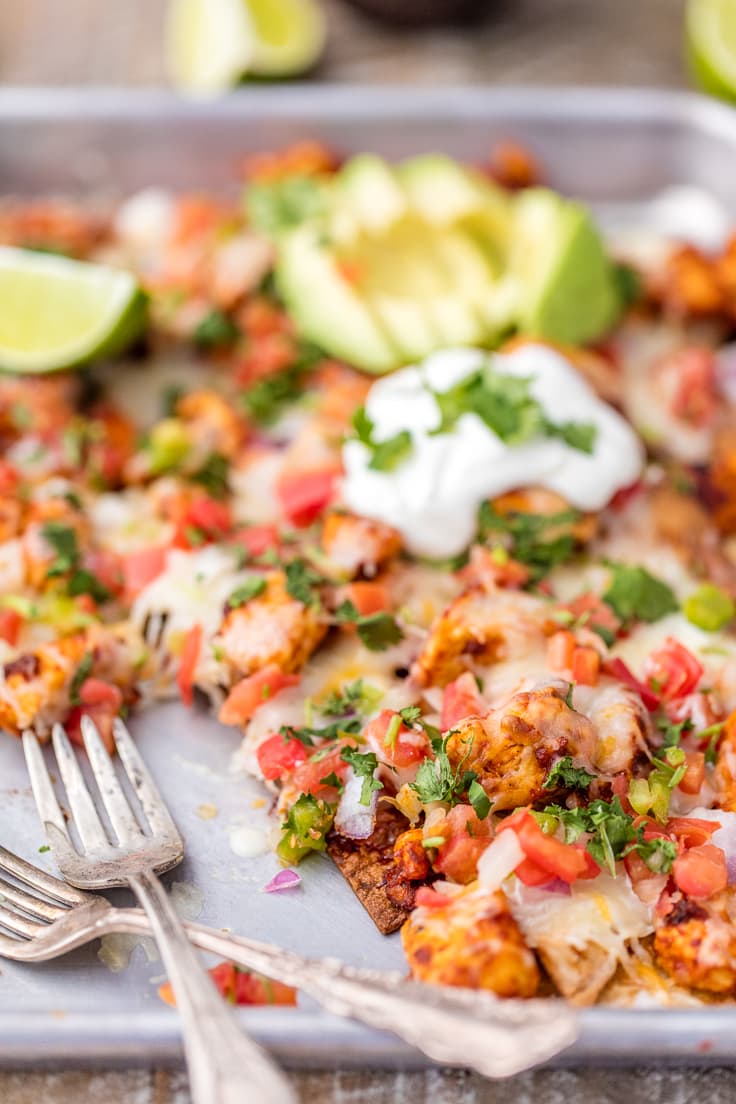 Enjoy these sheet pan chicken nachos!
If you need me, I'll be in the corner crying over failed recipes and tax bills. LOVE YOU ALL!
If you love this Chicken Nachos Recipe, check out some of our other Tex Mex faves!