Creamy and dreamy SUPER EASY Chili Mango Margaritas are perfect for any Summer party! Cheers! I love frozen mango margaritas and this chili twist makes them extra delicious.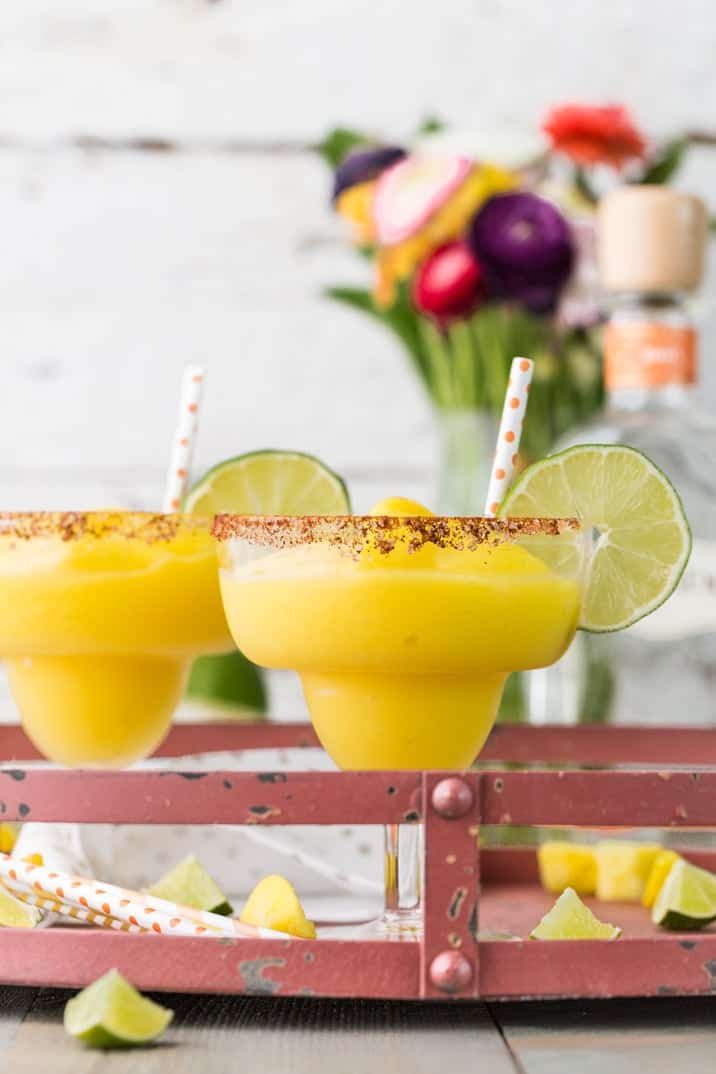 There were so many things to love about my trip to San Diego last month. We had a mexican food tour, lots of laughs, a boat cruise, and MARGARITAS!!! What goes better with Mexican food than margaritas! The menus were full of delicious flavor combinations I had never heard of; Strawberry Basil, Pineapple Jalapeño, and my personal favorite, CHILI MANGO!! I knew instantly I had to figure out how to make these EASILY at home. Success!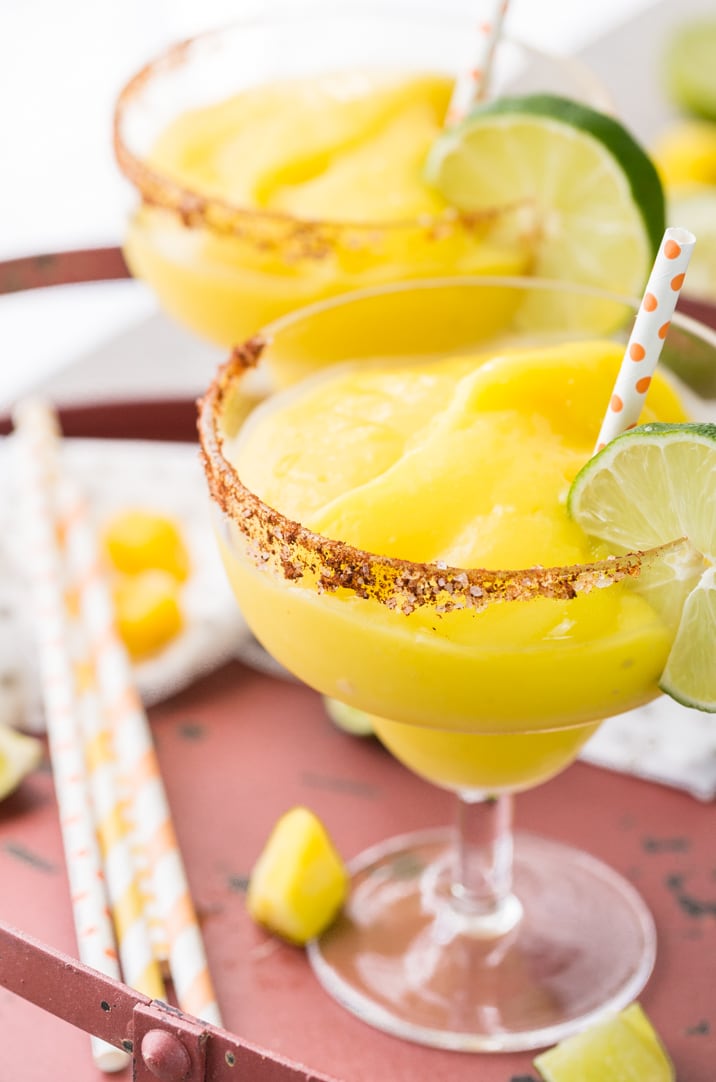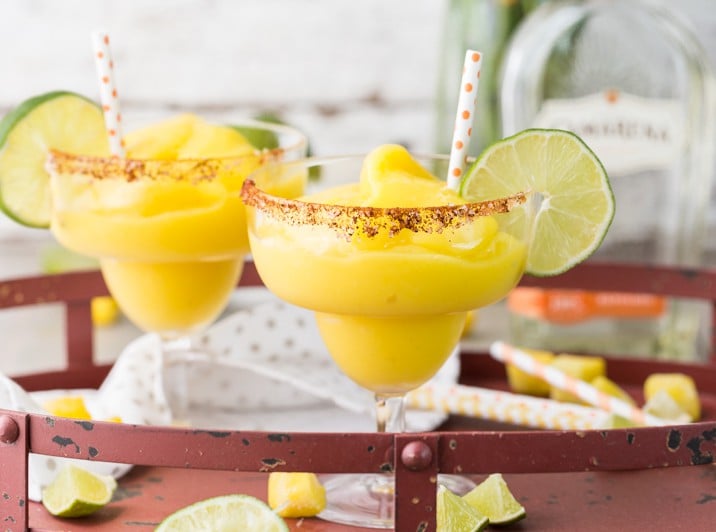 I love the subtle spicy vibes mixed with the tart and sweet mango. Oh, and I love that it's made in minutes. This great party drink could not be easier and is perfect for Summer. It was quite dangerous having an entire pitcher to myself at 10am on a Tuesday. It's 5 o'clock somewhere…right?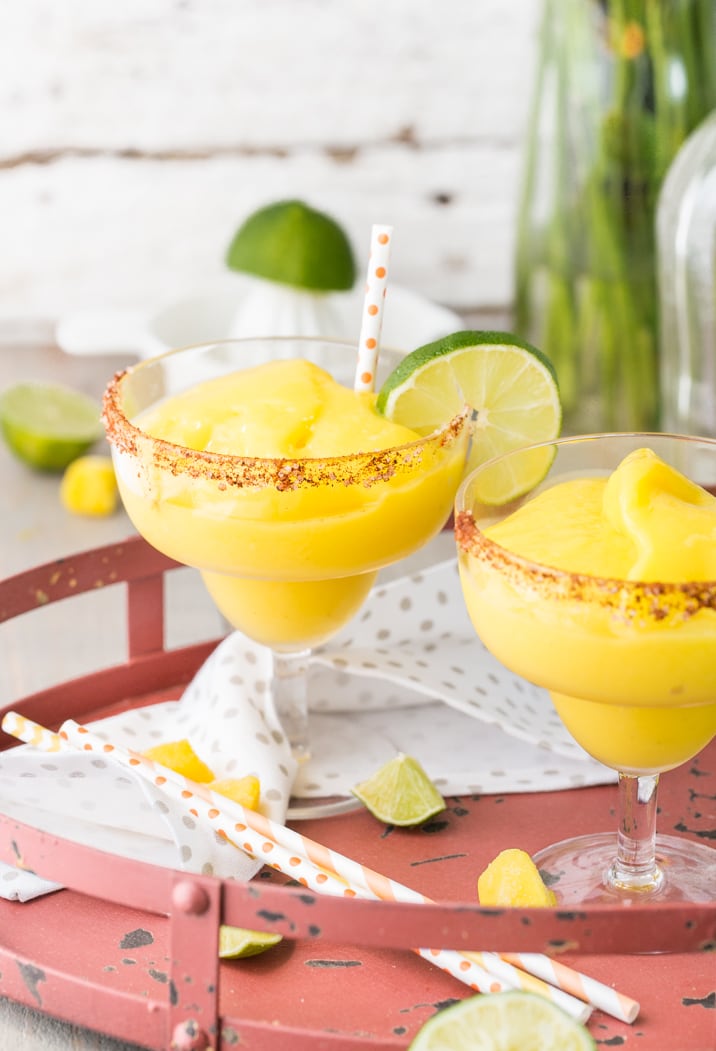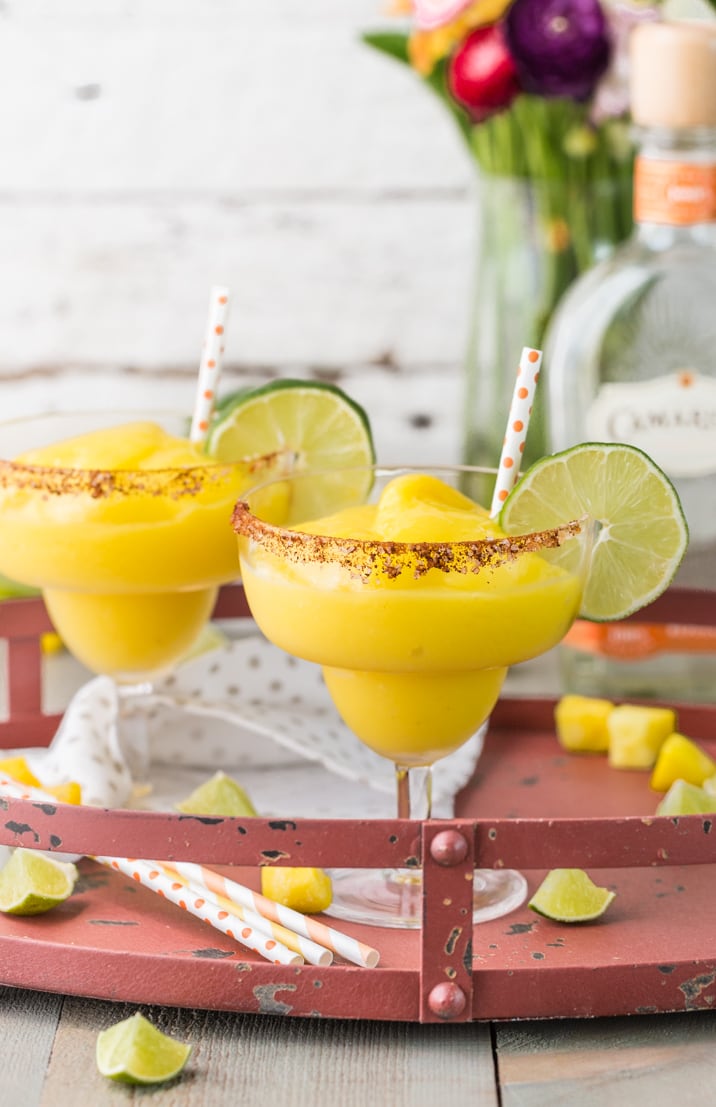 More Margaritas
We have compiled all of our fave Margarita Recipes in a guide! Be sure to check it out for all our best tips, tricks, barware, variations, and more! And try our Red White and Blue Margaritas Slushies for something fun and festive.
Cheers everyone!