Chocolate lovers rejoice, because these decadent Chocolate Desserts are all easy to make, and sure to satisfy that sweet tooth! Indulgent cakes, fudgey brownies, chocolate-y cookies, no bake recipes, and plenty more of the best chocolate dessert recipes are right here.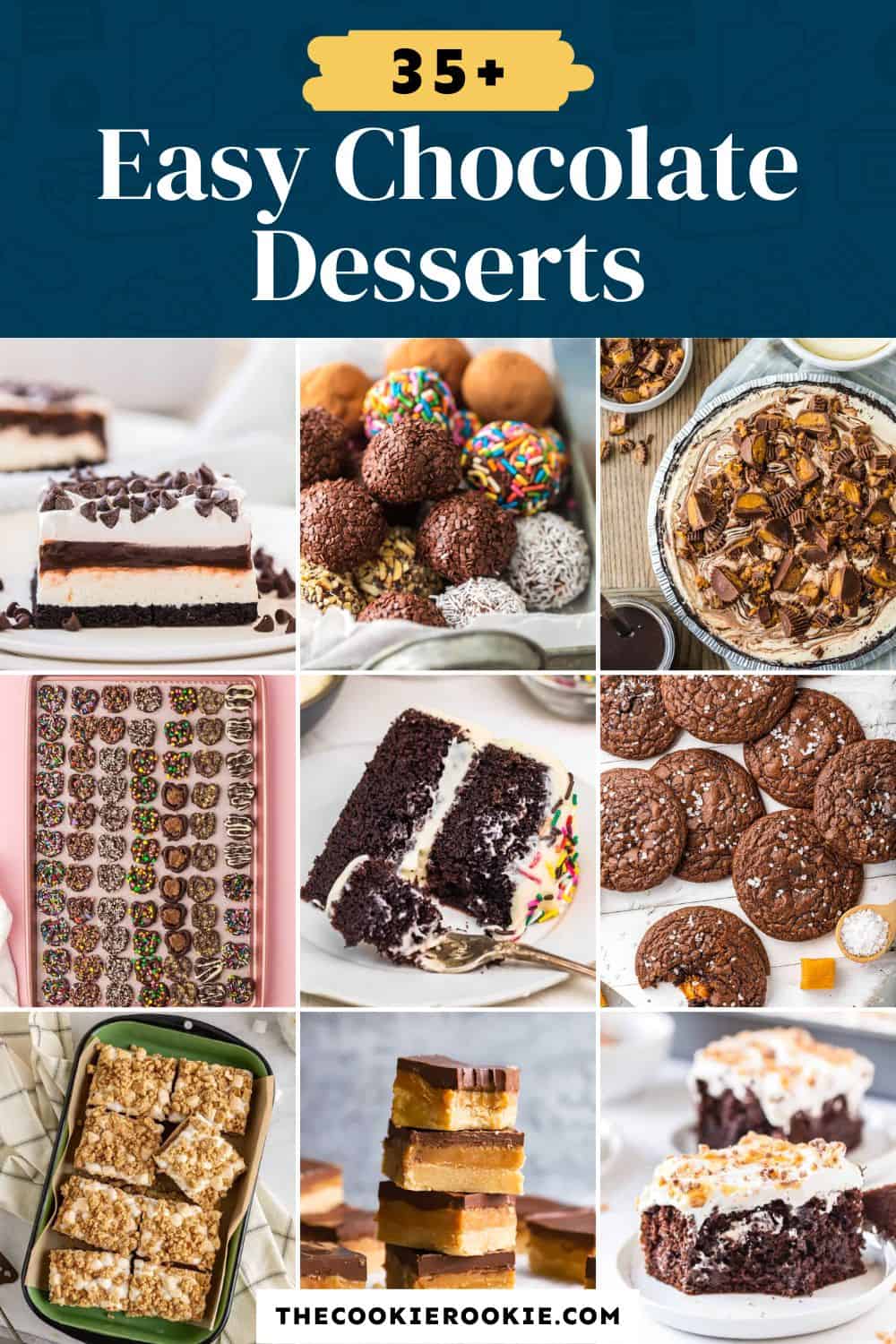 Indulgent Desserts for Every Chocoholic!
If you're looking for the best desserts filled with chocolate, these easy recipes will do the trick. Find indulgent, decadent desserts to eat after a nice dinner, along with super quick and simple desserts you can make any time you have a chocolate craving.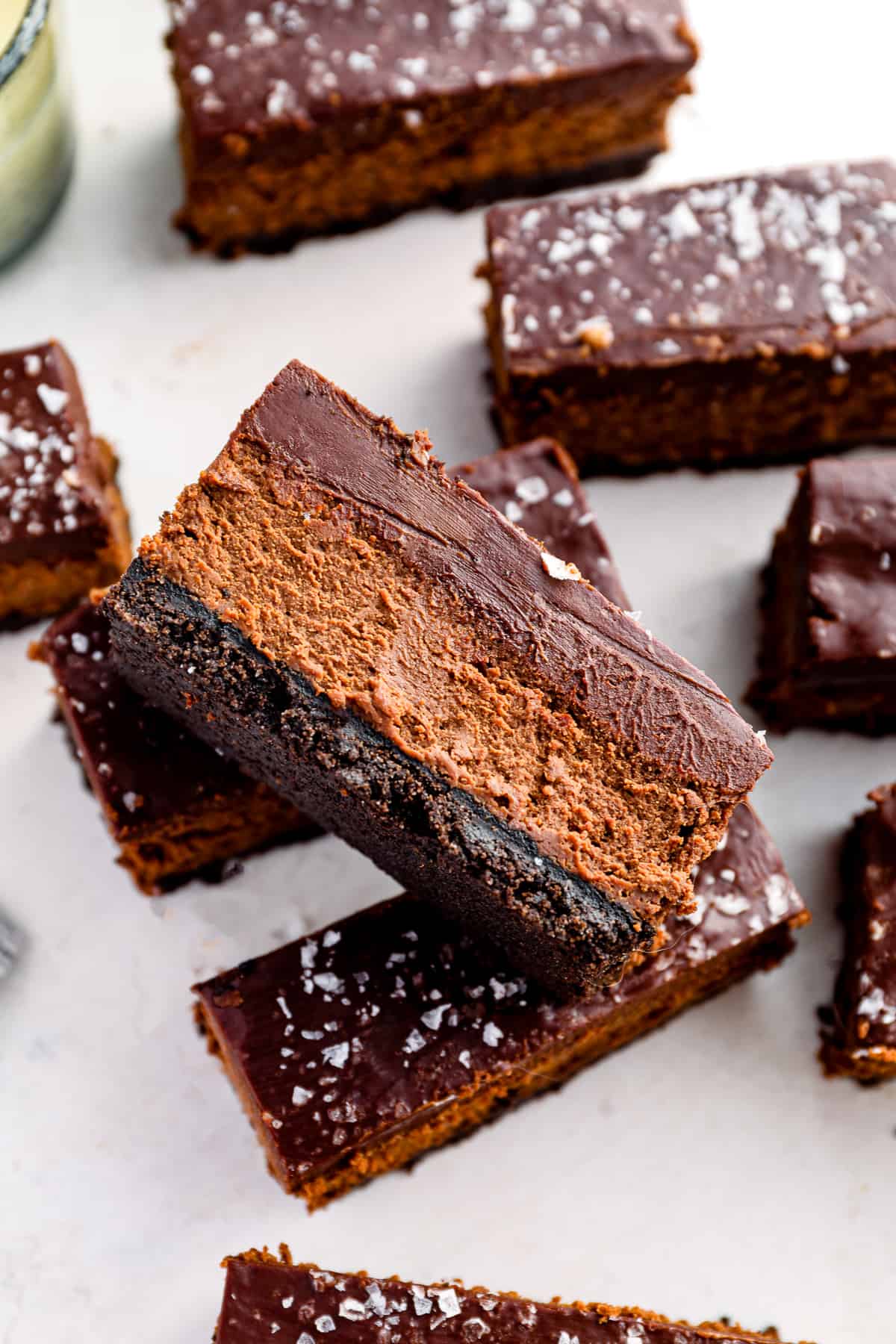 Decadent Chocolate Desserts
When you have an intense craving for chocolate, these fancy desserts are the way to go. Any of these will be the ideal finish to a romantic dinner!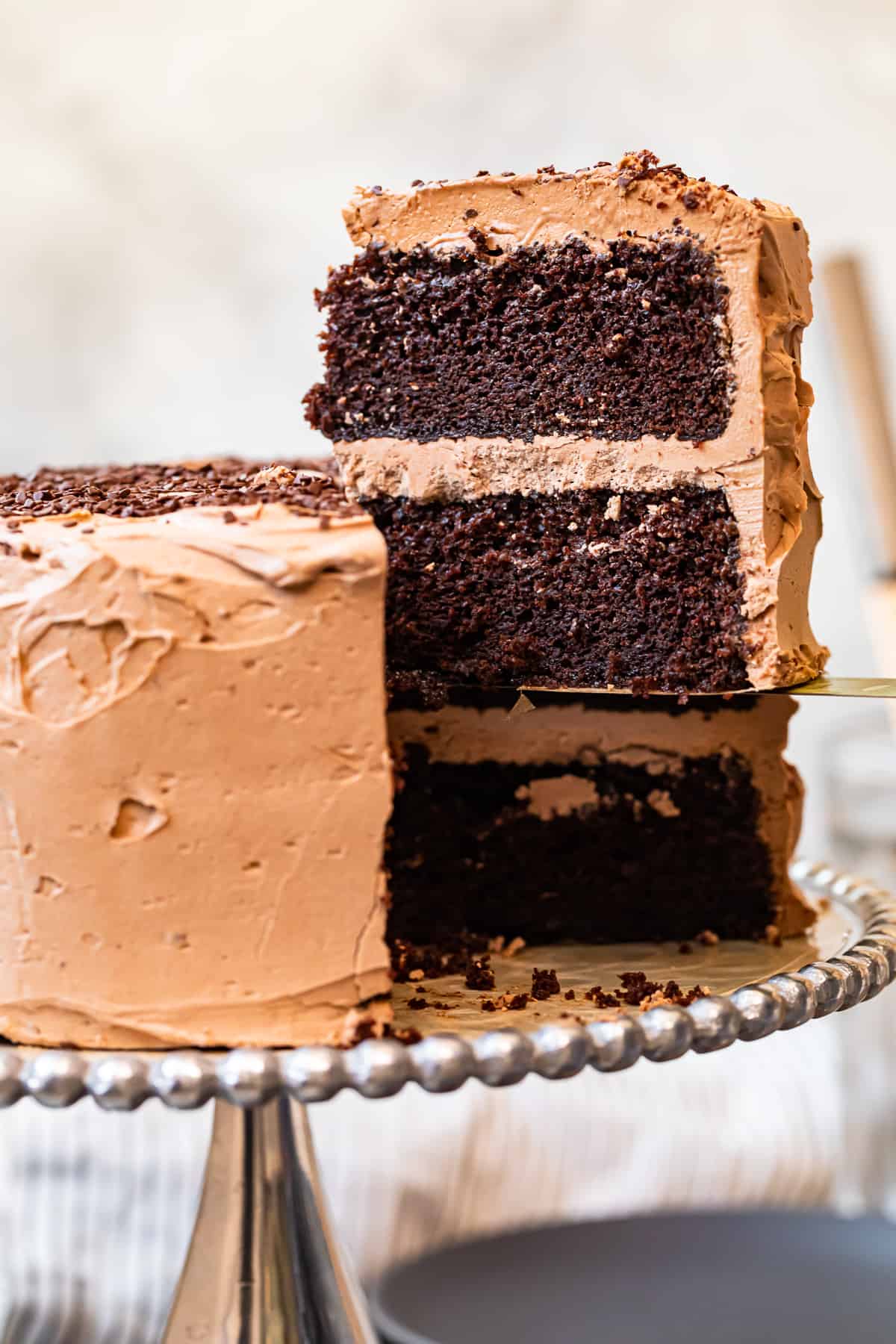 Best Chocolate Cakes
Moist, fluffy, tender, and deliciously chocolate-y, these easy cake recipes are all perfect for parties and special celebrations.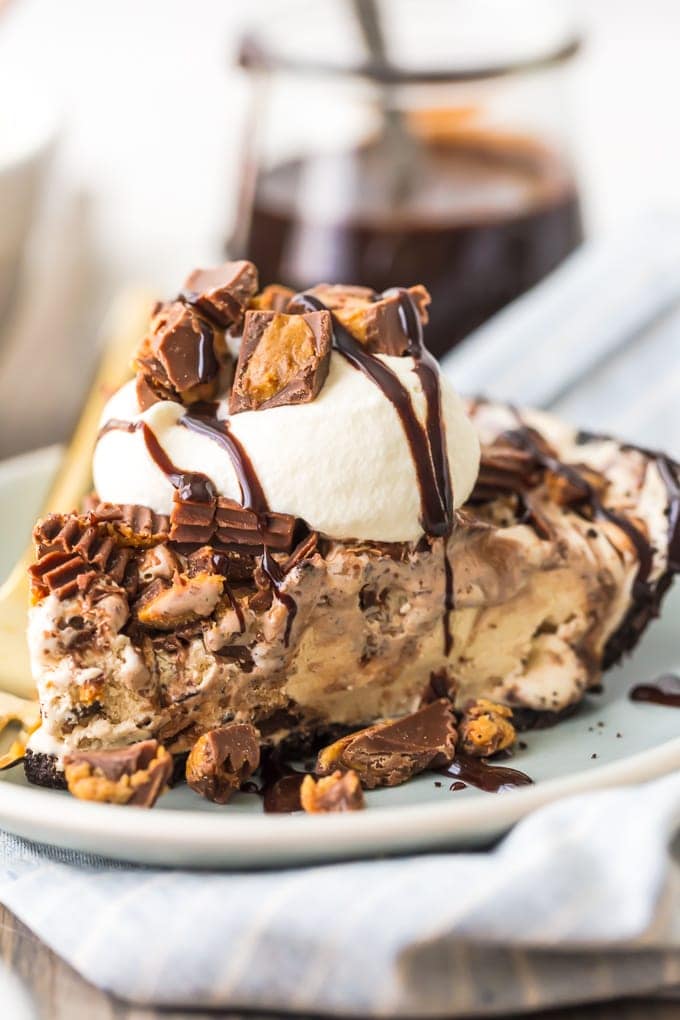 Chocolate and Peanut Butter Desserts
There's no pairing quite like chocolate and peanut butter, and these easy desserts are proof of its deliciousness!
Peanut Butter Ice Cream Pie: Fill up an Oreo pie crust with peanut butter chocolate ice cream, cool whip, hot fudge, and peanut butter cups for an easy no bake dessert.
Peanut Butter Brownies: These fudge-y brownies are filled with peanut butter, peanut butter chips, and peanut butter cups. It's the perfect amount of peanut butter if you ask me!
Chocolate Peanut Butter Cake: An array of peanut buttery ingredients and chocolate pudding fill this delicious cake, and it's finished off with a tasty peanut butter frosting.
Peanut Butter Cup Fudge: If you prefer white chocolate, this fudge filled with peanut butter cups is perfect for you!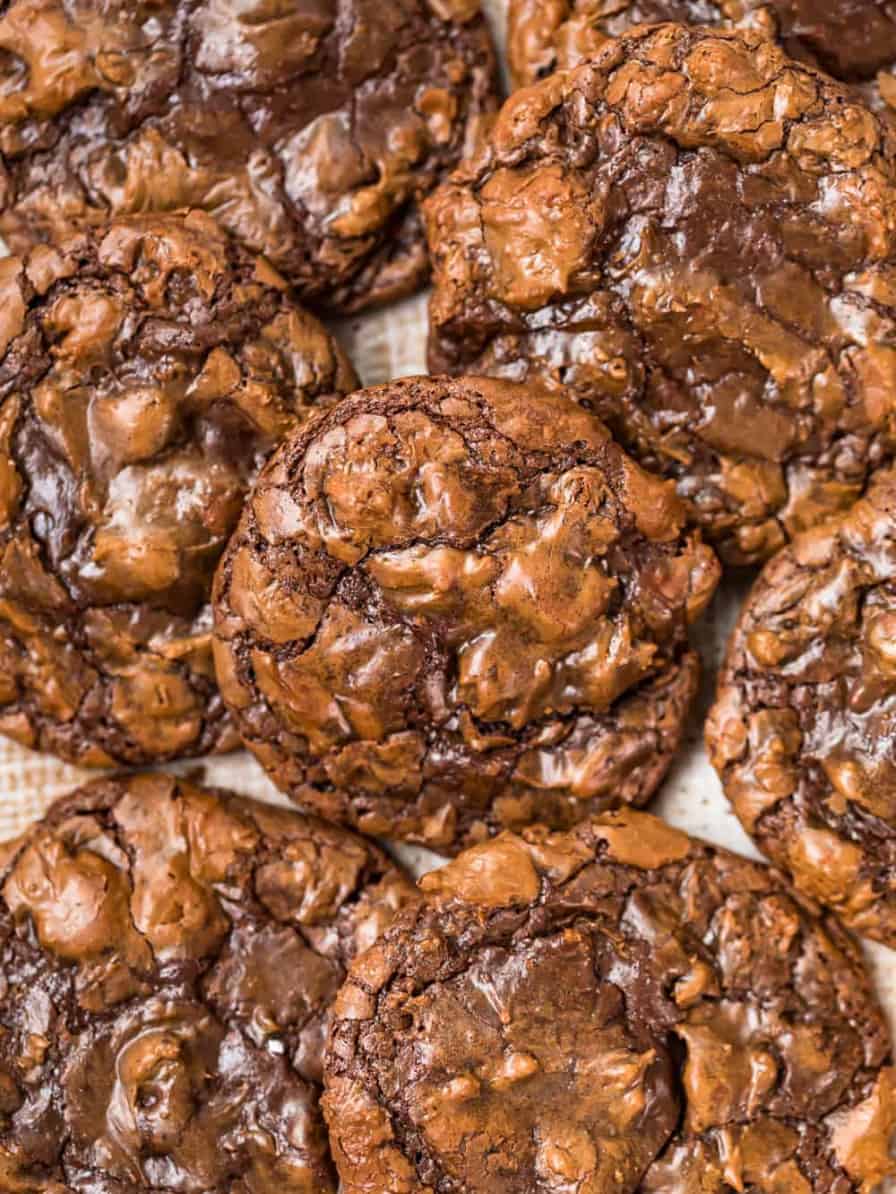 Brownies Galore
You can't beat a rich homemade brownie, but you can continue the indulgence with all of these brownie-inspired desserts!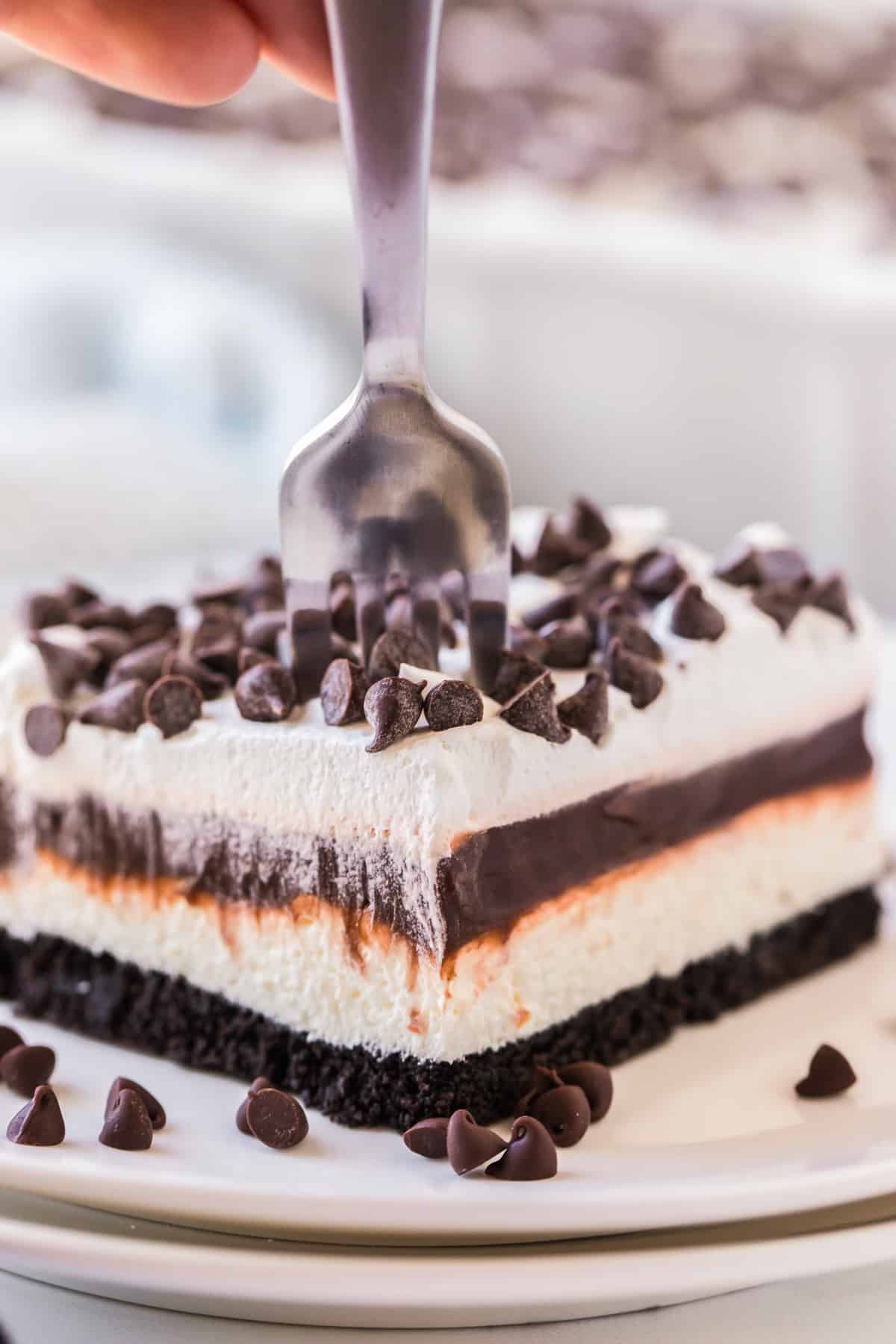 No Baking Needed for these Chocolate Desserts
Skip the oven, and go straight to enjoying these easy chocolate dessert recipes!
Chocolate Lasagna: Layers of cream cheese, chocolate pudding, whipped topping, and Oreo cookie crust make this no bake chocolate dessert absolutely delicious!
No Bake Cookies: It only takes 10 minutes to throw together these tasty chocolate, peanut butter, and oat cookies!
Chocolate Cream Pie: The decadent, creamy filling uses both semisweet and bittersweet chocolate for a rich flavor.
Chocolate Pots de Creme: Every bite of this thick, creamy, fluffy mousse is incredible. I love these individual-sized desserts for easy serving.
Mint Chocolate Ice Cream Pie: Mint and chocolate is such a great flavor combo for desserts, and this freezer pie is deliciously cool and creamy. The best part is you only need 3 ingredients!
Chocolate Fudge: This recipe is so easy to make and there's no better treat for chocolate lovers!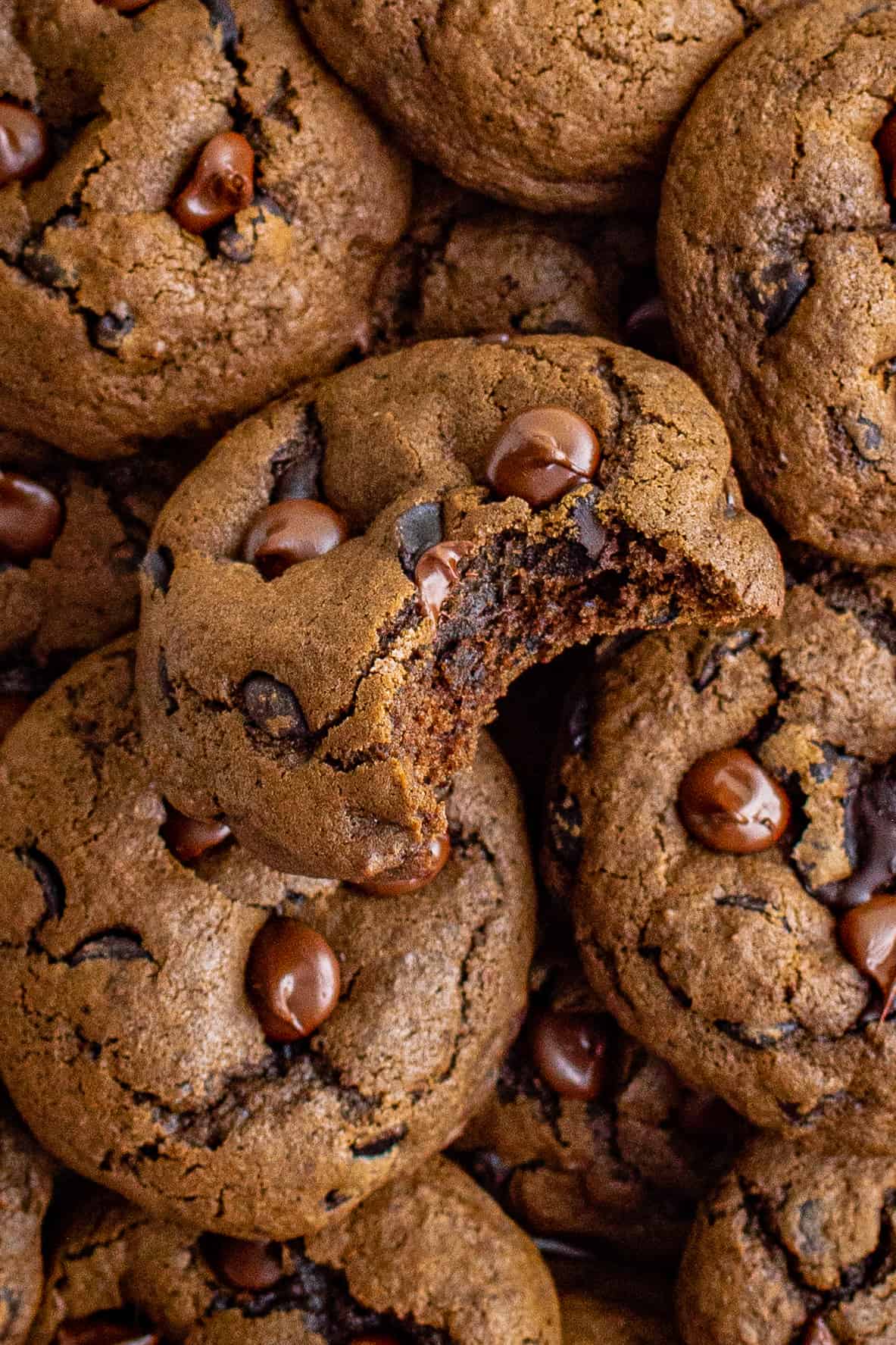 Quick and Easy Chocolate Cookies
Cookies are so quick and easy to make, which means they're the best dessert for weeknights, casual weekends, and any time you need a hit of chocolate ASAP.
No matter which chocolate desserts you choose, these recipes are sure to please!
More Dessert Recipes
Looking for more ways to satisfy your sweet tooth? There are plenty more dessert recipes to try, filled with chocolate, fruit, and other sweet ingredients.
Recipe Ideas