This easy Garlic Aioli recipe is a mix of roasted garlic and mayo, to make a quick dip, sauce, or dressing. Use it for fries, burgers, seafood, veggies, or any of your favorite foods.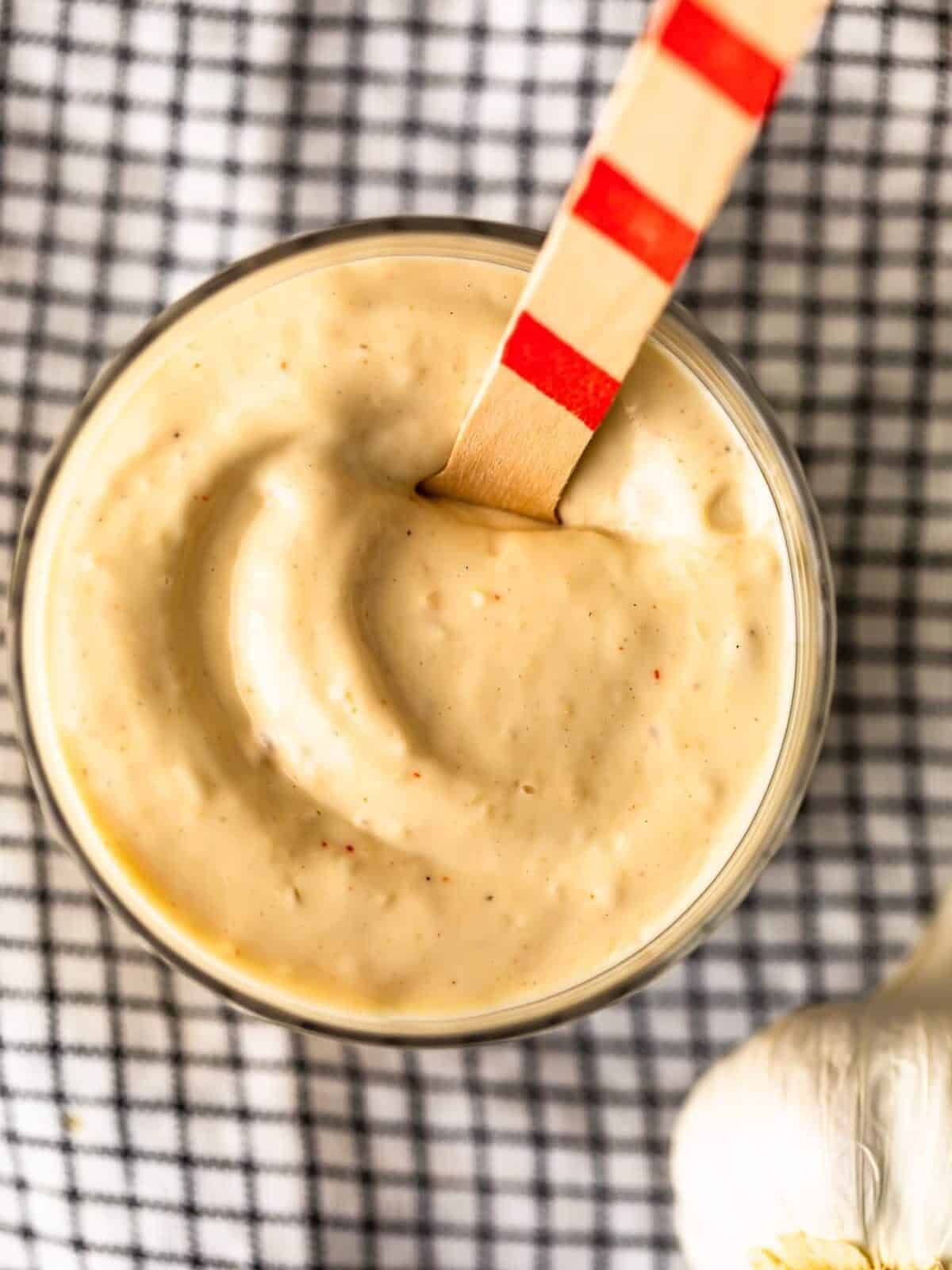 What's in Garlic Aioli?
This super easy garlic aioli only requires a few ingredients, and it's mixed in minutes. The freshly-roasted garlic really upgrades the overall flavor of this sauce.
Garlic: This is what gives aioli its signature flavor! Oven roast heads of garlic before mashing to make the sauce.
Olive Oil: Drizzle olive oil over the garlic before roasting.
Mayonnaise: Using a mayo base makes this dish so much quicker and easier to make than a traditional version.
Lemon Juice: The citrus adds a bright flavor that works well with garlic.
Worcestershire Sauce
Cayenne: A dash of cayenne adds just a bit of heat into the mix.
What else can I mix into aioli sauce?
Once you have the basic aioli recipe down, you can mix in lots of other ingredients to slightly change the flavor every time you make it.
Mix in chipotle seasoning, paprika, chili, or red pepper flakes to make a spicier version.
Increase the savoriness with different herbs, like rosemary, oregano, or basil.
You could also mix in horseradish, Dijon, sriracha, hot sauce, or soy sauce.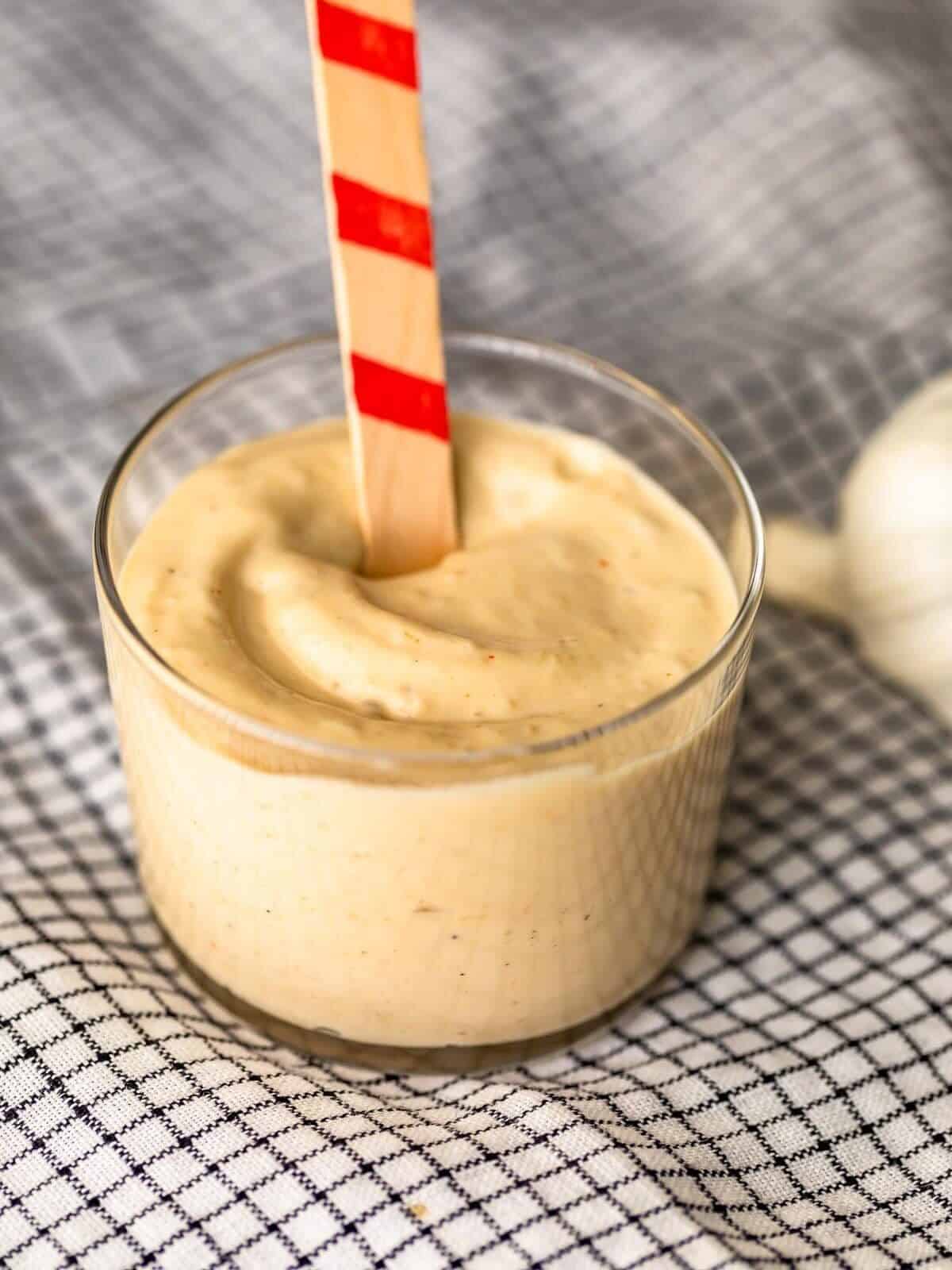 What is aioli?
Traditional aioli is an emulsion of garlic and olive oil, served as a cold sauce or spread.
Is aioli just garlic mayonnaise?
Aioli and mayo are 2 different types of emulsions: aioli is made with garlic and oil, while mayo is made with egg yolks and oil. However, this aioli recipe does use mayo to make the process much easier. So the short answer: yes, this recipe is garlic mayo.
Can you freeze garlic aioli?
Unfortunately, you can't really freeze aioli. It just doesn't work very well once it thaws (as is the case with any emulsified sauce that separates).
Can I make aioli ahead of time?
Yes! This sauce will keep well in the refrigerator for about 2 days. So you can make this up to 48 hours in advance.
Is aioli sauce healthy?
This is a thick, creamy sauce with a mayo base, so it's not considered healthy. You can use light mayo if you prefer.
What does aioli taste like?
The main flavor you'll taste is garlic, but the cayenne adds a bit of heat, and Worcestershire adds a spicy, almost tangy flavor.
Is aioli served hot or cold?
Aioli is served cold or room temperature.
Do you have to refrigerate garlic aioli?
You should refrigerate the sauce for at least 30 minutes before serving.
How to Store Roasted Garlic Aioli
Keep it in an airtight container and store in the fridge up to 2 days. Any longer, and the ingredients will start to separate.
How to Use Aioli Sauce
This quick and easy garlic aioli can be used as a dip, dressing, condiment, or spread with all kinds of dishes–it's so versatile!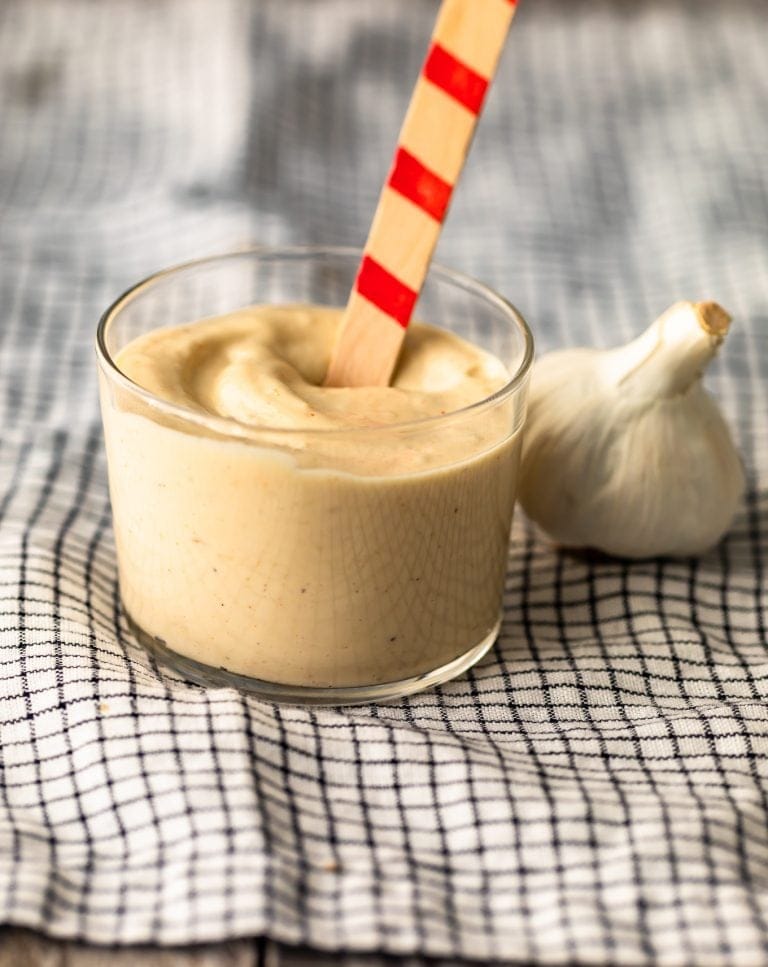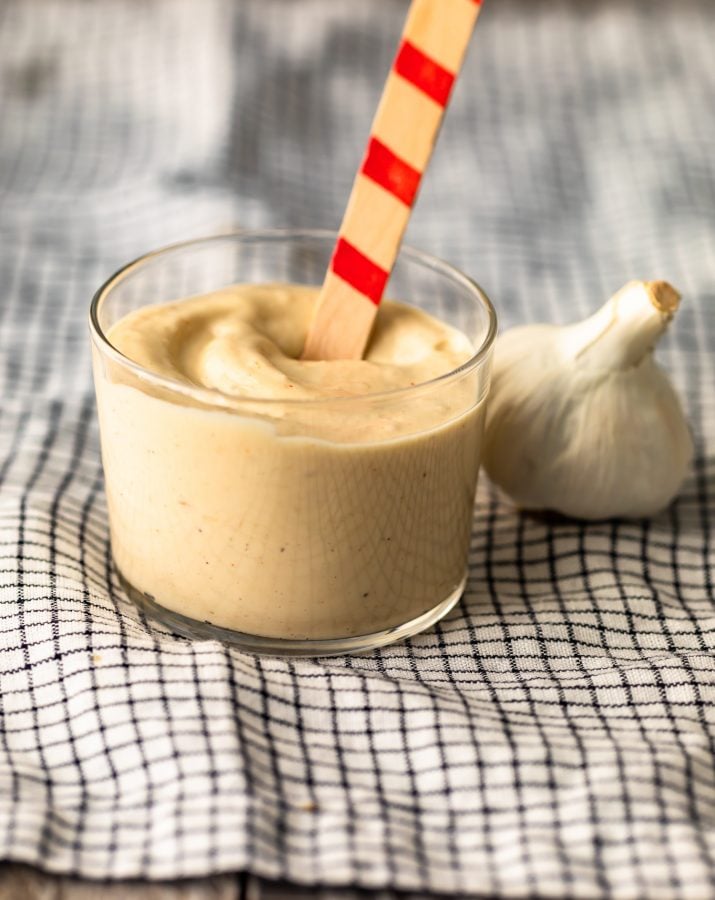 If you make this Garlic Aioli Recipe, be sure to upload a photo in the comments below and let us know how you love using it! Enjoy.