These Cinco de Mayo recipes need to be on your menu this May 5th. All the best drinks, dips, and appetizers, including margaritas and lots of chips and dip. These Tex-Mex recipes are my favorite Cinco de Mayo foods, hands down!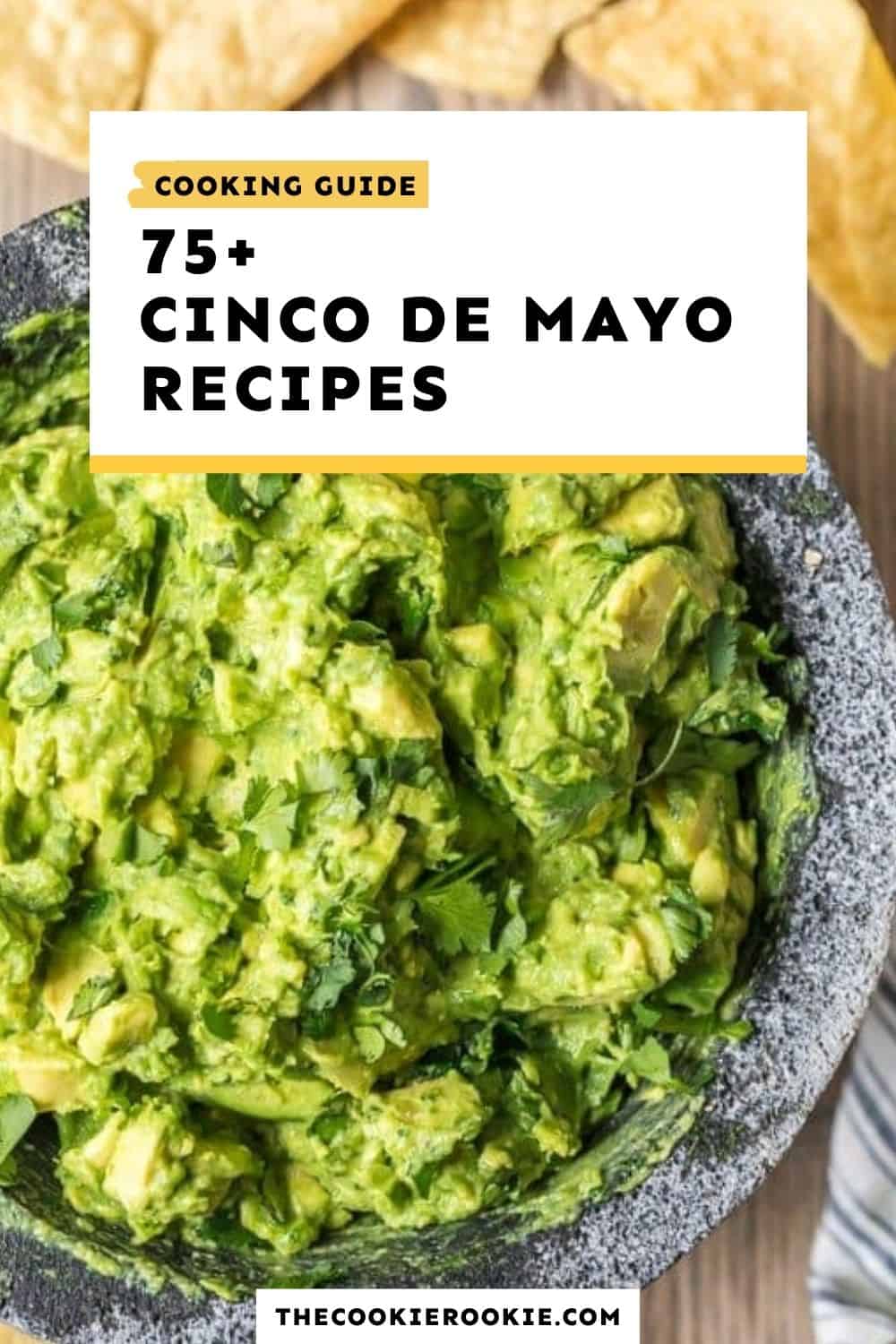 Cinco de Mayo Recipes
Cinco de Mayo is one of my favorite holidays of the year! It might just be an excuse to eat tacos and drink margaritas, but…isn't that what all holidays should be about?!
I'm a huge fan of Mexican food, so Cinco de Mayo food tends to be my absolute favorite. Tacos, burritos, chips and salsa, chips and guacamole, chips and queso…I think you get the point! And none of it is complete without a few margaritas to wash it down.
I'll definitely be whipping out all the best Cinco de Mayo recipes this May 5th, and basically eating my weight in chips and dip. Bring it on!
Things might be a little different this year since we can't have big parties, but we can still celebrate at home with our favorite foods. Nothing will stop me from indulging in tacos and cocktails! A lot of these recipes are dishes you can make with kitchen staples, so no need to run to the grocery store for extra ingredients.
Start preparing your Cinco de Mayo menu with these delicious dishes!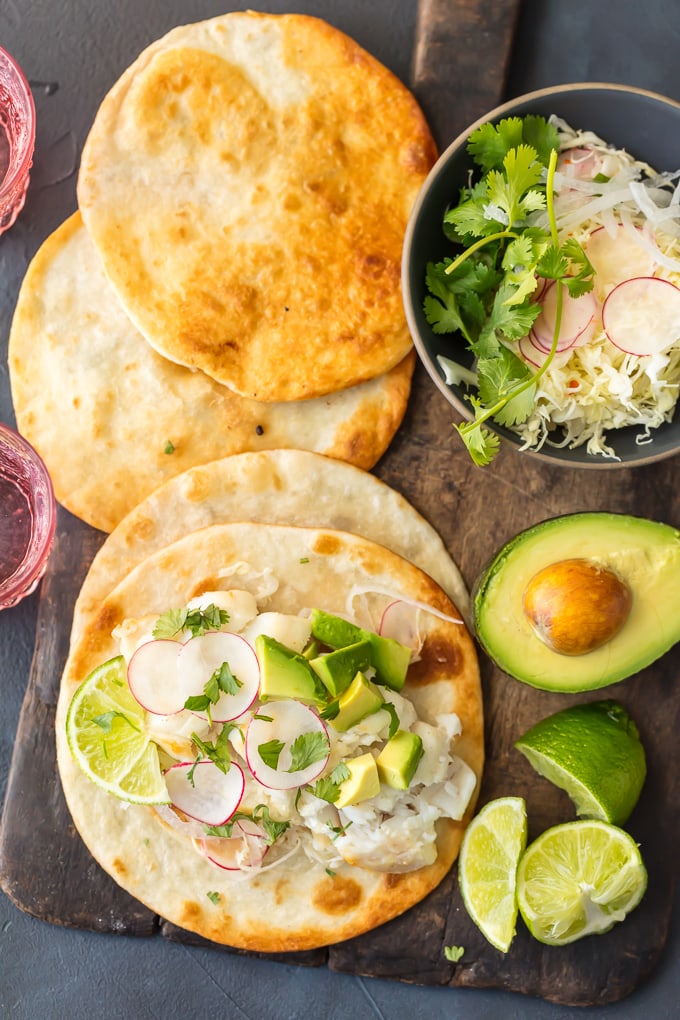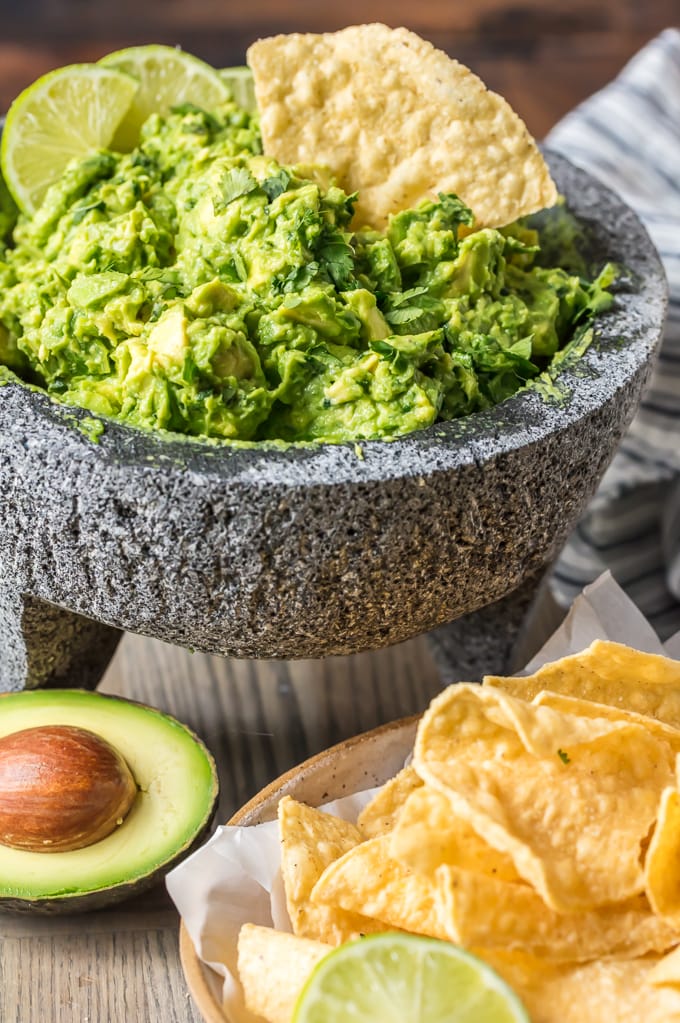 Ingredients List
I think one of my favorite things about Mexican food is the simple ingredients. Somehow, every ingredient used in this cuisine is just SO good. You can use them in any combination, any form, and it turns into something DELICIOUS. So stock up on all the essentials, because these items are basically in every recipe you'll be making.
CHEESE

Beans

Tomatoes

Tortillas

Cilantro

Rice

Avocado

Chips
Salsa
Sour Cream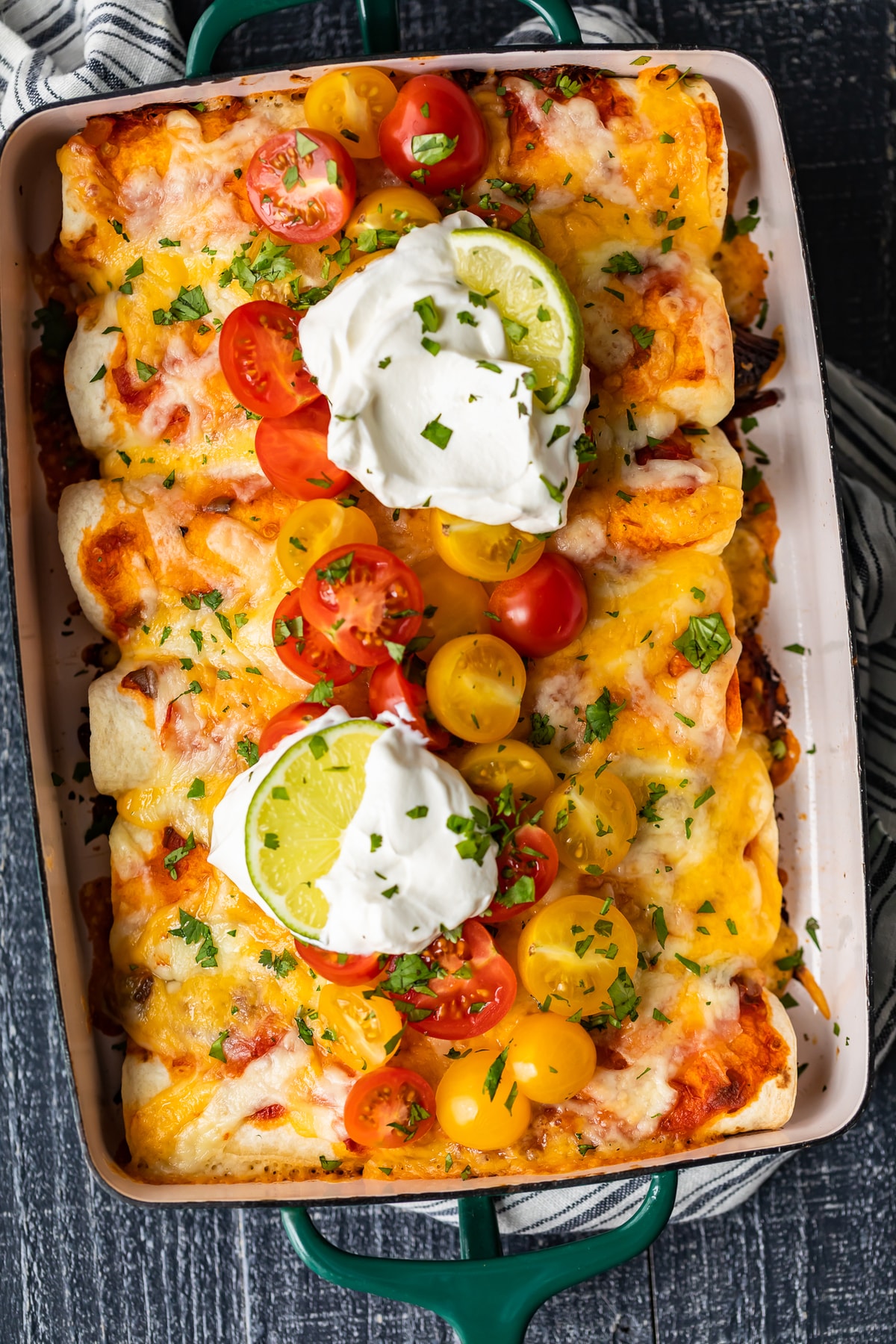 What food should I serve on Cinco de Mayo?
Since this day is actually a Mexican holiday, it only makes sense that our favorite Cinco de Mayo food would be the Mexican and Tex Mex dishes. Tacos, burritos, chips, dips, it's all welcome here. It's an excuse to fill up on cheese, and beans, and guacamole, and I LOVE it.
What are the best drinks for Cinco de Mayo?
It wouldn't be Cinco de Mayo without MARGARITAS. I'm pretty sure they're the official drink of the holiday, so don't be caught without some good margarita recipes to share with friends.
You can keep it classic with this Pitcher Margaritas recipe, or go for frozen margaritas. You can find all my favorite margarita recipes below, or you can check out our Margaritas Guide for even more options!

Of course you could make some other cocktails if you don't like margaritas. Maybe some Peach Frosé for something fun, a Pink Summer Shandy, or this Cherry Limemade (with or without vodka).
How many avocados do Americans eat on Cinco de Mayo?
This one is just an interesting little fact to share with you all.
Celebrating Cinco de Mayo REQUIRES plenty of guacamole (it's mandatory), which (of course) means AVOCADOS. According to this Forbes article, Americans consume 81 MILLION POUNDS of avocados on Cinco de Mayo…that's a pretty crazy number! But I must say, I'm not surprised. I mean, you need A LOT of guacamole to balance out the margaritas, right?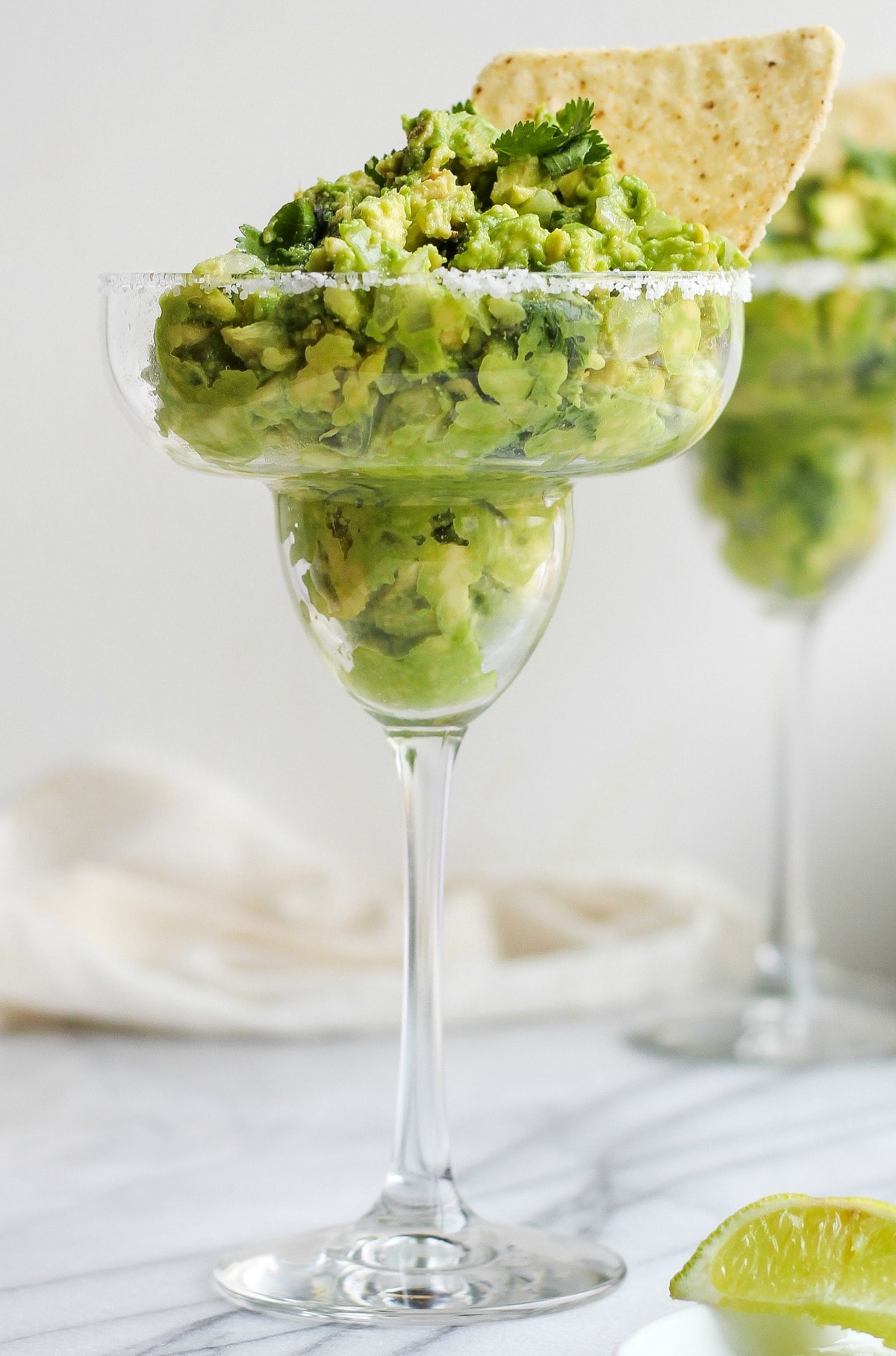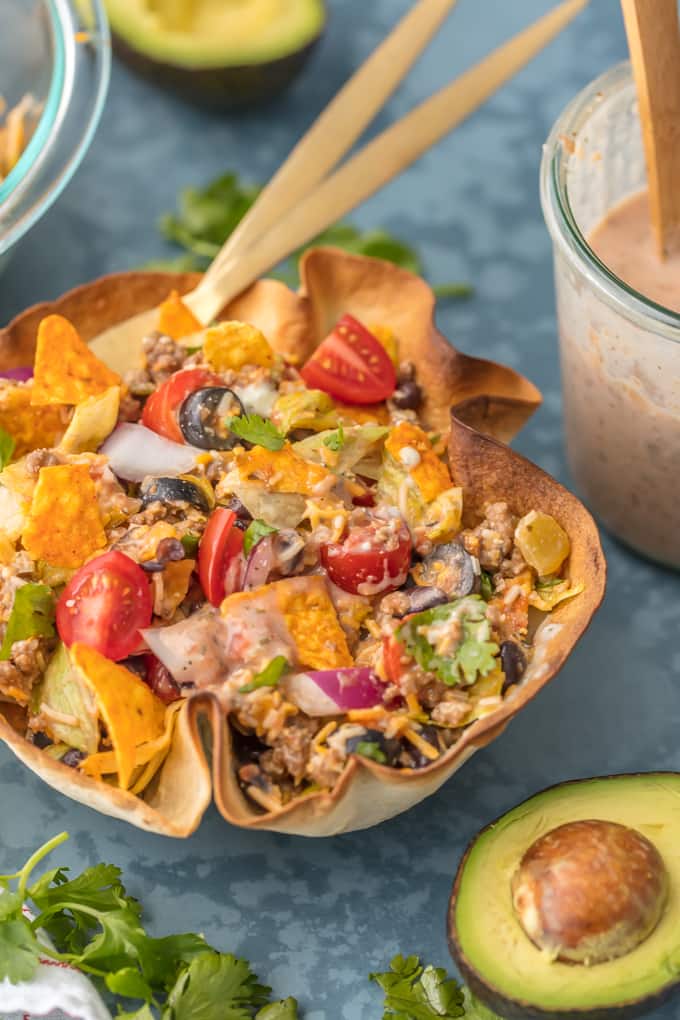 76+ Amazing Cinco de Mayo Recipes
Queso, Salsa, and Dips for Cinco de Mayo
The tacos and the rest of the food are great, but I'm mostly interested in the dips. Give me ALL the queso, salsa, guacamole, and cheesy dips. I'm constantly dipping, and I know everyone else is too, so make sure you've got plenty of dips and plenty of chips!
Best Margarita Recipes for Cinco de Mayo
The only way to celebrate Cinco de Mayo is with a margarita in hand! Wash down all the chips and dip with a delicious marg. Whether you prefer a classic margarita, something spicy, or a frozen marg, you'll find the perfect recipe here.
Easy Tex Mex Dishes
Whether you're throwing a party or just cooking a Mexican-inspired meal for your family on May 5th, you're going to need something more substantial than just chips and dip in order to fill everyone up. Make tacos, enchiladas, Tex-Mex casseroles, anything filled with cheese basically. These recipes are perfect for a Cinco de Mayo dinner!
Cinco de Mayo Appetizers & Snacks
Every party needs some awesome appetizers and snacks. These recipes are some of my favorite. Nachos, taquitos, Mexican corn…all the best apps!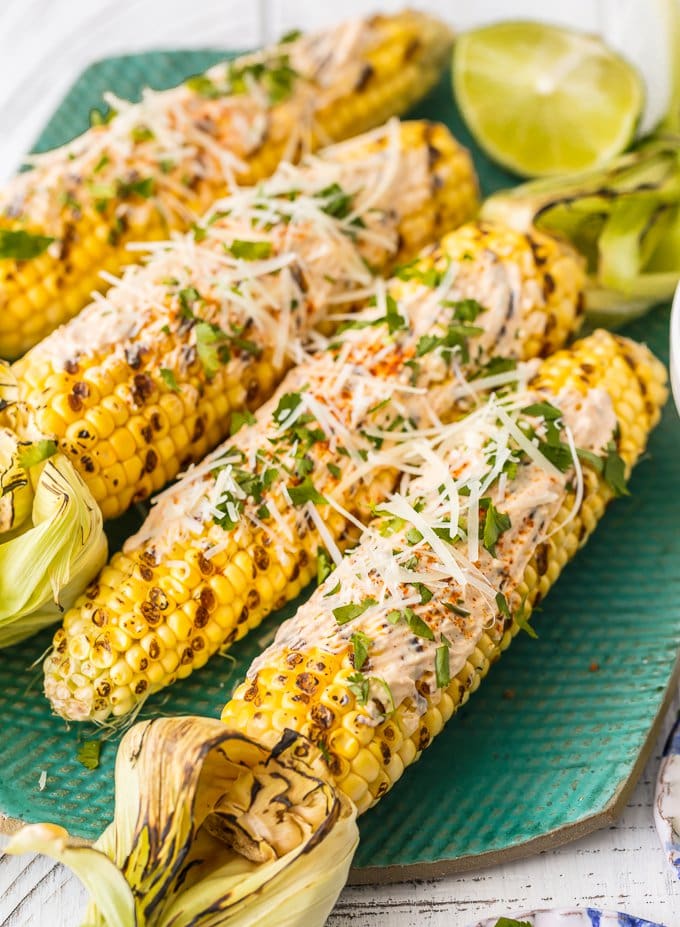 Get your Cinco de Mayo food ready, because May 5th is almost here! Tacos, chips, salsa, margaritas, check! I'm so excited for this holiday. I hope you all enjoy yourselves with all this delicious food!
Find more recipes and food guides for every holiday and occasion.