These Easter Brunch Ideas are perfect for Easter Sunday Brunch! From breakfast classics, to simple breads and pastries, or even easy recipes for a crowd, this guide is filled with the best Easter Brunch and breakfast recipes to try out this holiday.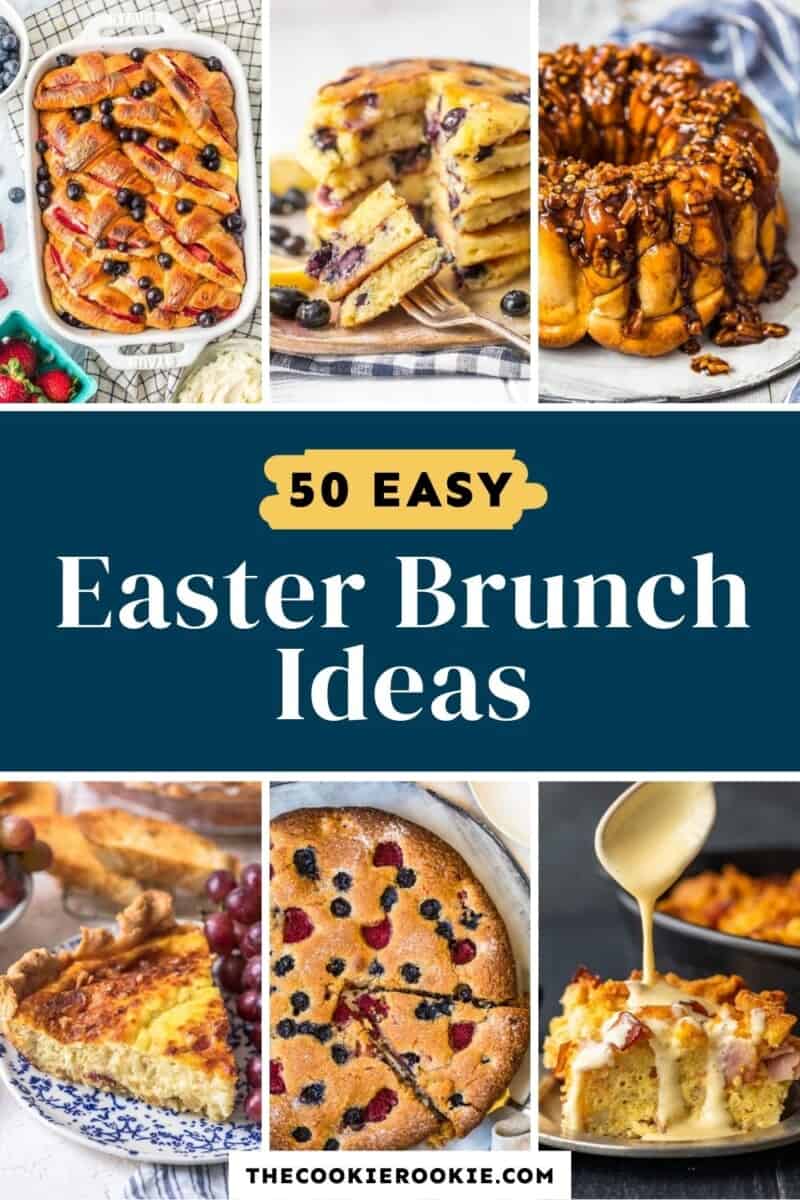 Easter Brunch and Breakfast
If you're serving breakfast or brunch this Easter Sunday, these easy recipes need to be on your menu!
Easter Brunch is a DELICIOUS way to celebrate the holiday. It's pretty common to gather family for Easter in the late mornings or early afternoon. So instead of making a traditional Easter Dinner, try serving everyone's favorite brunch and breakfast foods instead!
These fun and easy Easter Brunch Ideas include all of the usual breakfast favorites (eggs, pancakes, bacon), breads and pastries, and some simple recipes for a crowd (think breakfast casseroles and sheet pan meals). Whether you prefer a sweet or savory breakfast, there's something for you right here.
So gather up these tasty recipes and get ready to prepare the best Sunday Brunch ever!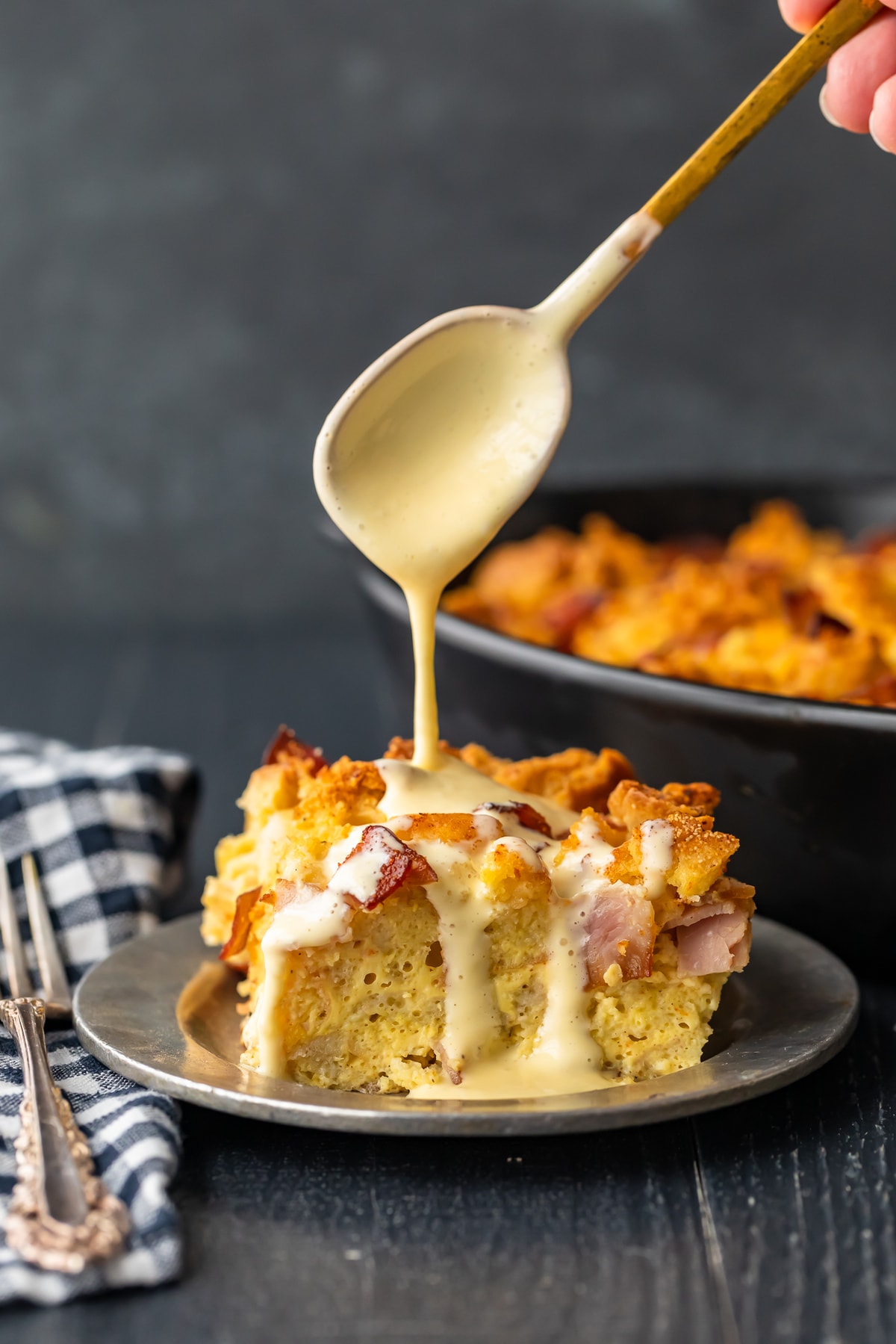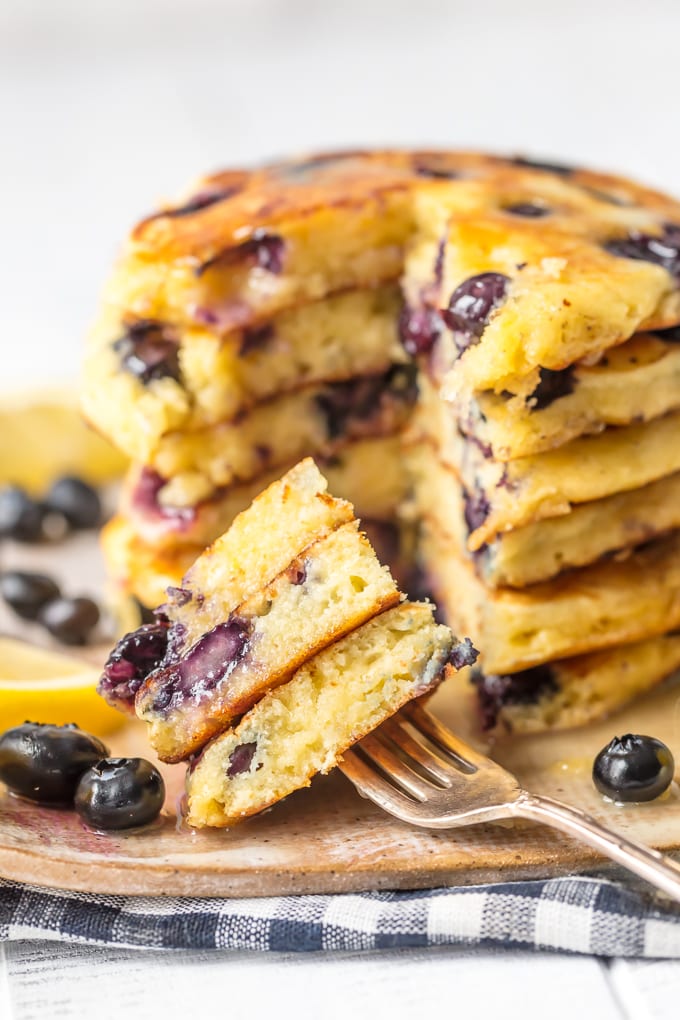 What do you serve for Easter Sunday brunch?
If you're hosting brunch on Easter Sunday and you're not sure what to make…well, you're in the right place because that's exactly what this guide is all about!
You can serve traditional breakfast foods, like pancakes, toast, eggs, fruit, yogurt, etc. Or you can make one of the amazing Easter Brunch ideas I've shared below. Keep it simple or make something special, it's up to you!
Instead of just serving breakfast foods, you could also do a mix and have nice savory lunch options. Try serving salads, breads, soup, cucumber sandwiches, even a ham with options to create sandwiches or plates with a few side dishes.
There's no right or wrong way to do this. As long as you've got good food, everyone will be happy!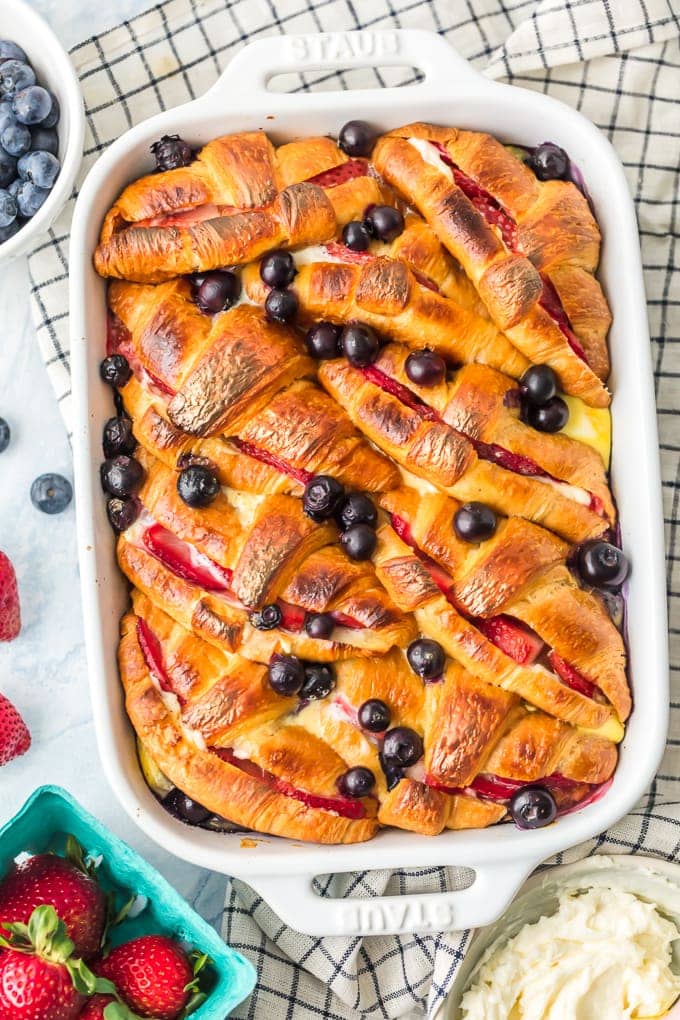 50+ Easy Easter Brunch Ideas
Easter Sunday is a great time to gather friends and family for a beautiful brunch! Whether you're making something just for the family at home, or looking for more recipes for a crowd, there's something here you'll love. Pastries and breads, make ahead casseroles, something sweet or something savory, there's lots to choose from!
Easter Brunch Favorites
Breakfast is always a good idea! These breakfast classics (pancakes, eggs, bacon, etc.) are perfect for a fun Easter Brunch.
More Breakfast Recipes
Breads and Pastries
Brunch isn't complete without some delectable pastries and breads to fill out the table. Croissants, biscuits, and fresh breads are all welcome!
More Breads & Muffins
Breakfast Casseroles for Easter
Casseroles are the perfect thing to make for any holiday brunch or breakfast. They're easy to make, they feed a lot of people, and you can usually make them ahead of time!
Easter Brunch Recipes for a Crowd
Holidays always draw a crowd, so make sure you have enough food for the whole family! These recipes are perfect for feeding a lot of people, without a lot of hassle.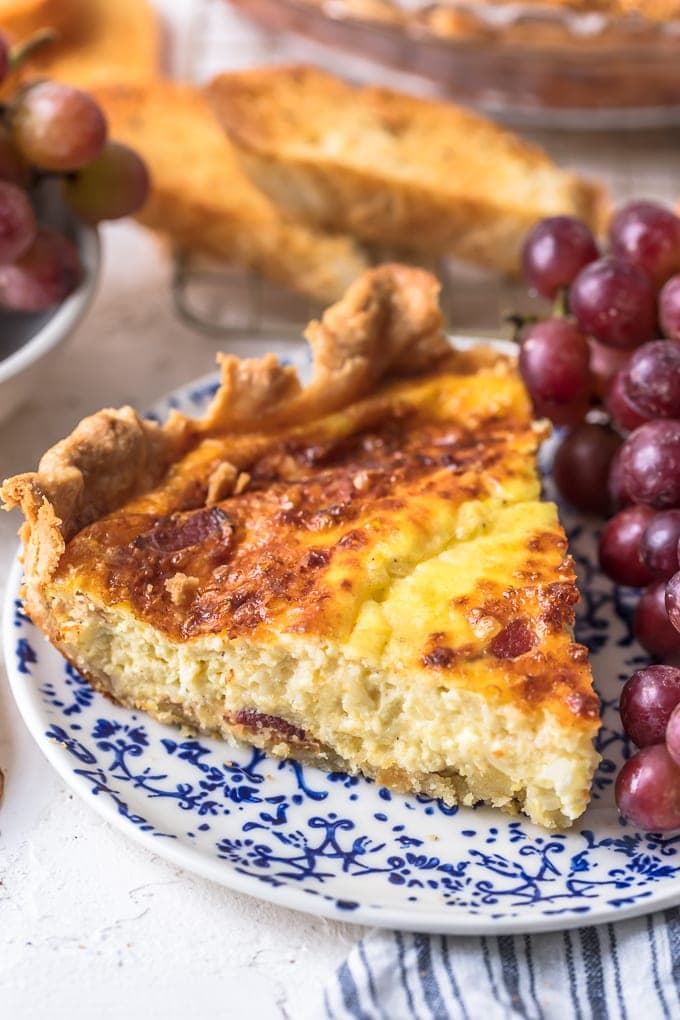 Sweet Breakfast Recipes
If you want to stick to the sweet stuff, we've got more ideas for you to try for brunch!
Easter Brunch Drinks
Don't forget a few beverages for your Easter Sunday! It always makes sense to serve juice, coffee, and tea, but you can add some fun drink recipes into the mix too. Smoothies, espresso drinks, and lemonade taste great with all your favorite breakfast foods.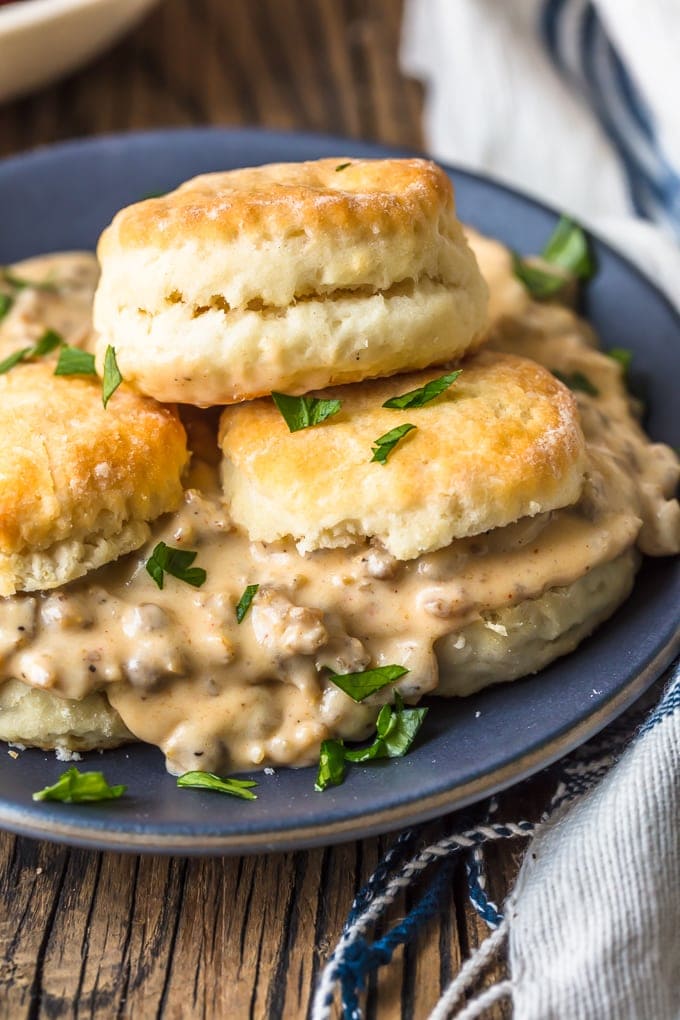 Enjoy these amazing Easter Brunch ideas and recipes this holiday! Everyone will love this breakfast menu, and you're sure to find some new holiday favorites. Make one simple dish or make a bunch and turn it into a buffet! Either way, guests will surely be impressed!
More Easter Recipes
After you finish brunch or breakfast, there are plenty more recipe ideas to round out your Easter Sunday menu. Don't forget, dinner, dessert, and appetizers!
Recipe Roundups