No Bake Cheesecake is such an easy and in this case, healthy treat. This Easy No Bake Cheesecake Recipe makes the perfect simple and elegant dessert for Valentine's Day or any day of the year! These little no bake cheesecake cups are made with pudding and yogurt to make them extra healthy and yummy! Both kids and adults will love this good for you yet decadent dessert.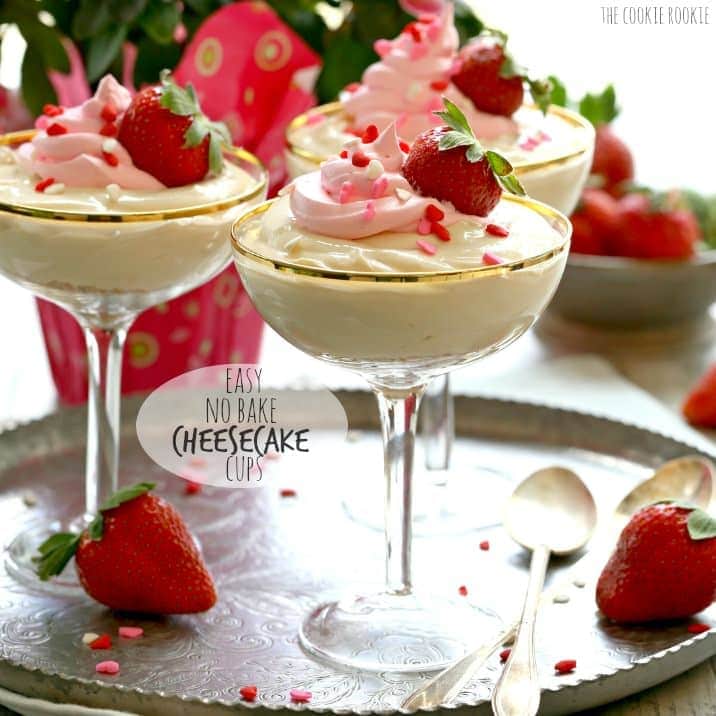 Easy No Bake Cheesecake Cups are the ultimate SIMPLE recipe. No crust or baking required. Plus, it's healthy!
Can you believe that Valentine's Day is less that a week away?? The year is already flying by and it just started. I guess time flies when you're having fun. I can't believe how lucky I am to be able to stay home and chat on the internet all day. Is this real??? Well anyway, the year is flying by, and Valentine's Day is Saturday.
I'm trying to eat healthier now that I'm around food ALL DAY LONG, and these Easy No Bake Cheesecake Cups are an easy and delicious sweet treat that you can whip up anytime. They're especially cute for Valentine's Day, but would be just as tasty any day of the year. You can make the whipped topping whatever color works best! I'm already thinking green for Saint Patricks Day. Can you blame me??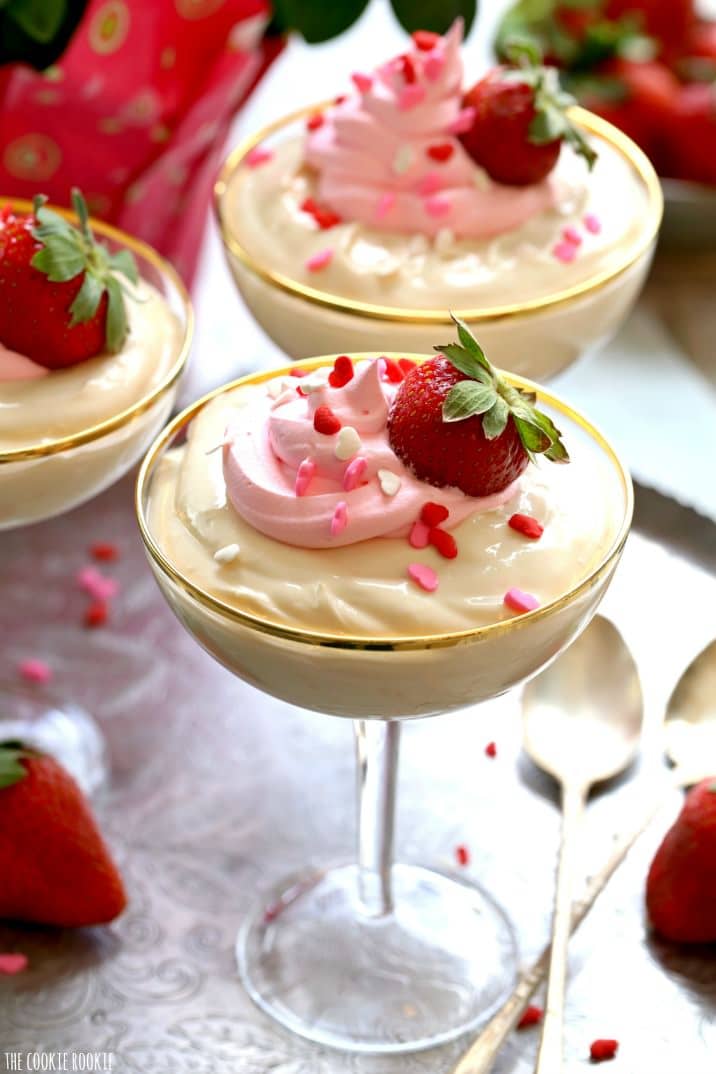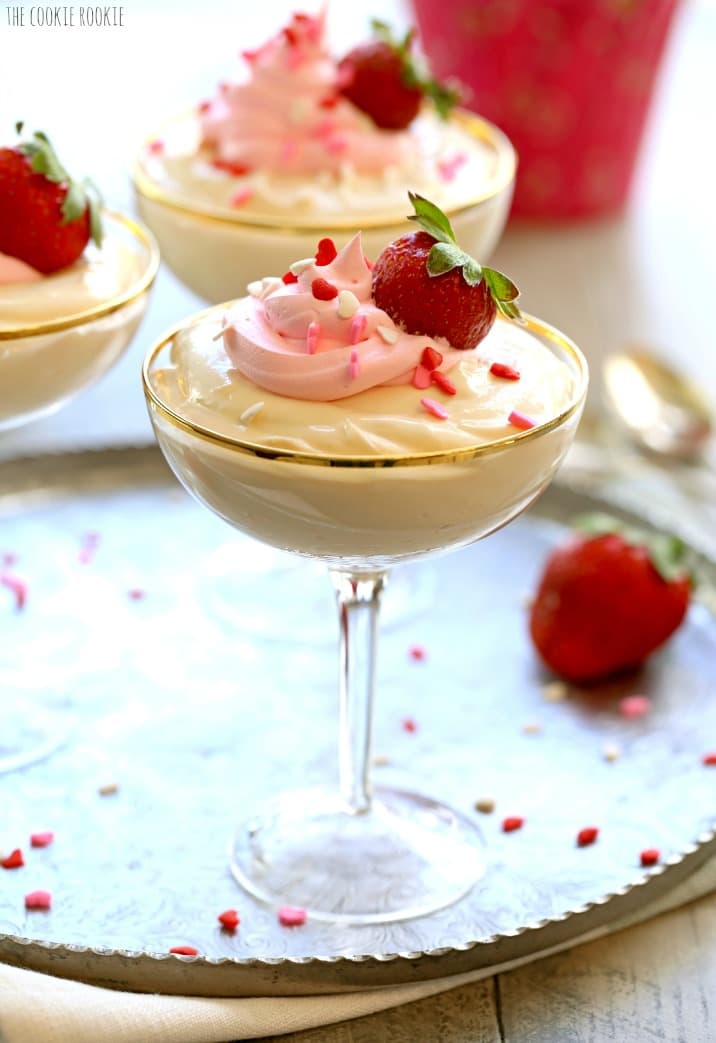 Tips to making the BEST No Bake Cheesecake Cups!
Firstly, it's made with yogurt. You can make it with thick Greek yogurt, or with custard style yogurt. I love the way it tastes with custard yogurt. It's sweeter and just as creamy. Whatever you have on hand will work.
We topped ours with some cool whip that we dyed pink and some Valentine's Day sprinkles. You could use mini chocolate chips or fresh whipped cream. You could let everyone at the party decorate their no bake cheesecake however they desire! So fun.
Some other easy dessert recipes that we love include French Silk Pie, Easy S'more Cookies, and Secret Ingredient Carrot Cake Bars!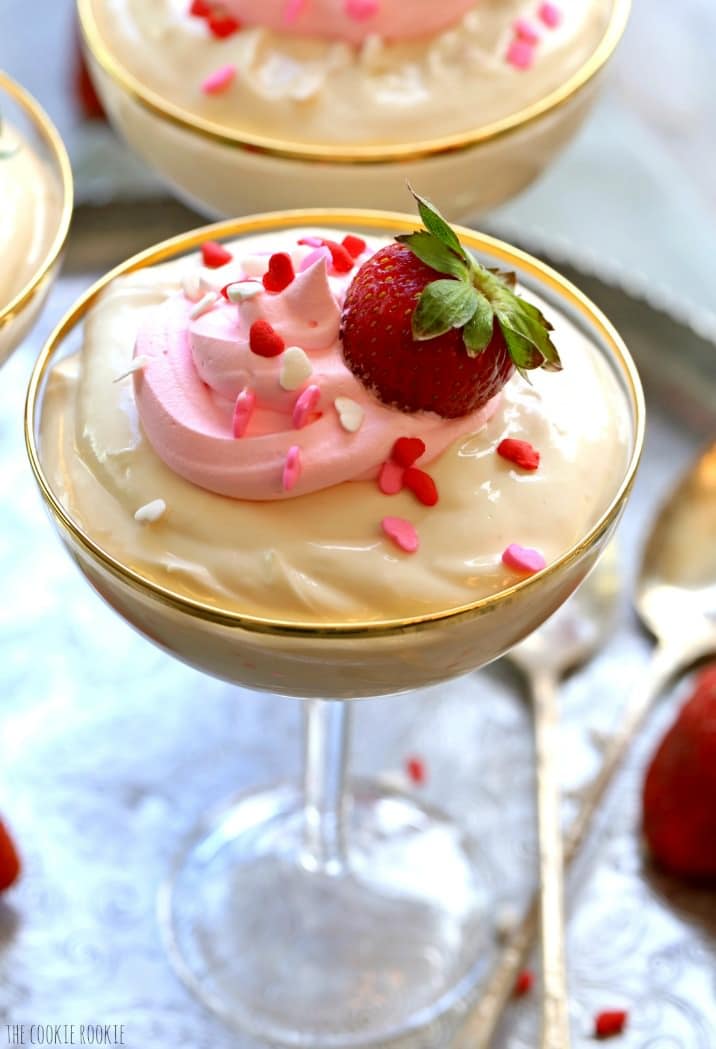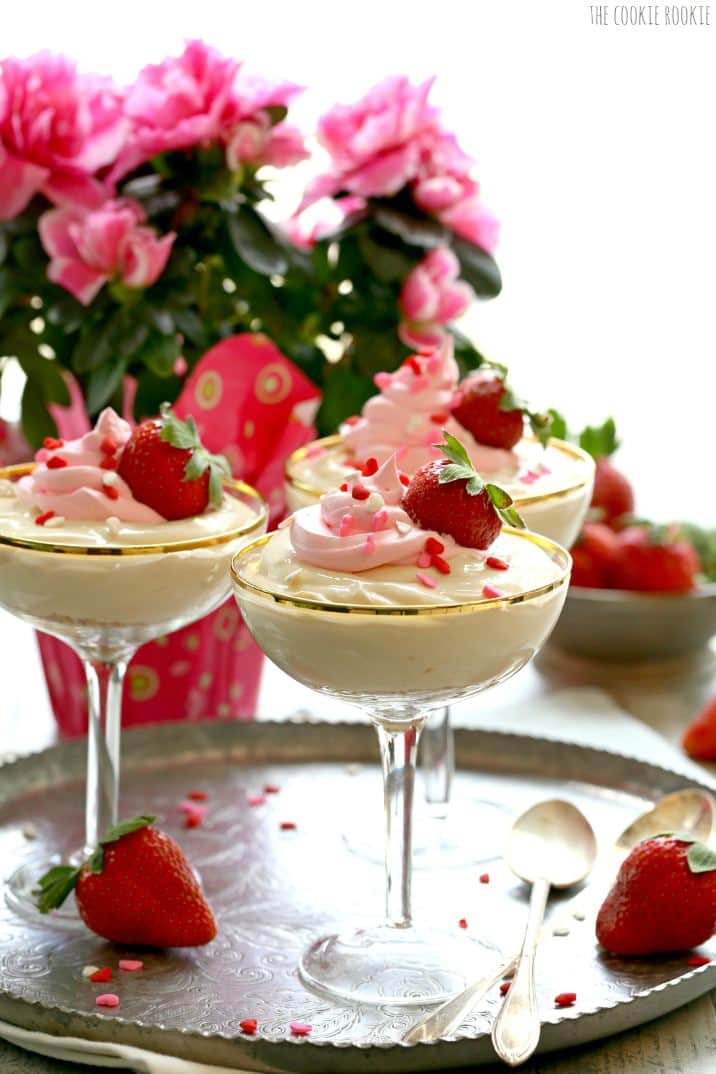 I love that this version of No Bake Cheesecake is a healthy twist on a classic. No guilt here!
It's also SO easy. It can be thrown together in minutes. I kept the crust simple and made it just crumbled graham crackers. No one has time for anything more complicated these days!! This tastes best when it has a couple of hours to set up in the fridge, but you can totally devour it right away. Whatever kind of Valentine's Day you're having this year, this is the perfect addition to your life! I also love to eat this Easy No Bake Cheesecake for breakfast. SHHHH! No judging. :)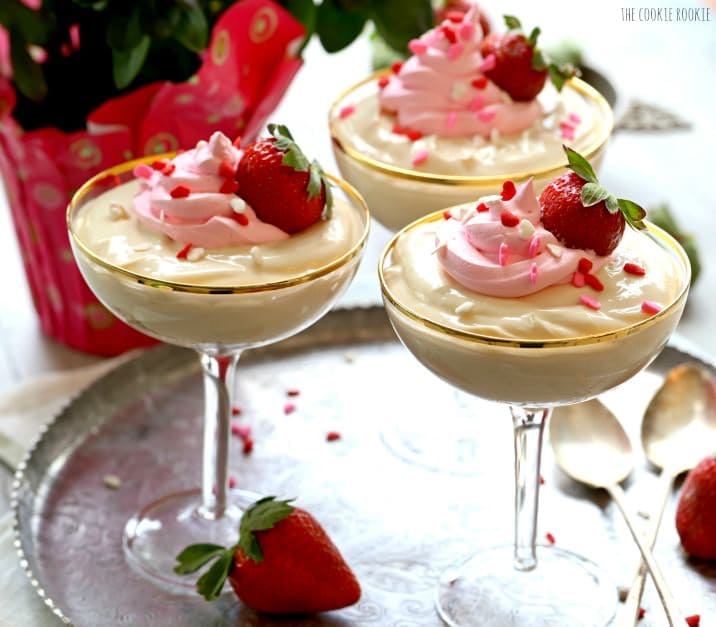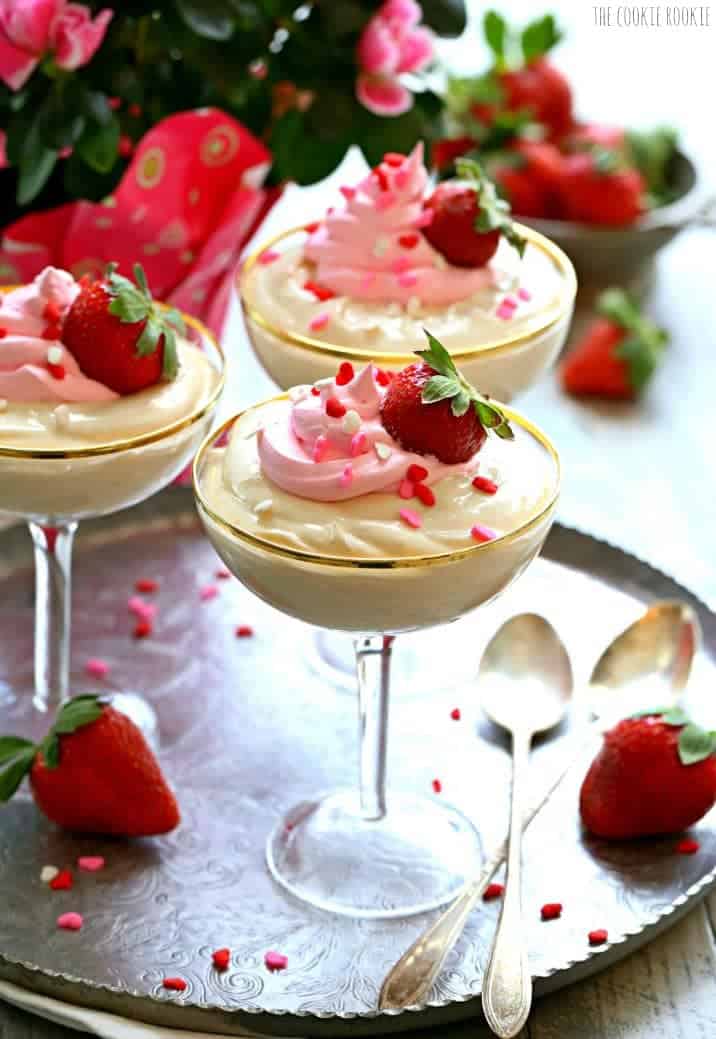 If you're like me and love easy recipes, than these No Bake Cheesecake Cups are the perfect dessert recipe for you!
I hope you and your family love this fun No Bake Cheesecake Recipe as much as we do. I have a feeling you will…you're my people! Enjoy!!