If you want to add more lip-smackingly delicious flavor and tenderness to your weeknight chicken dinners, look no further than this easy go-to Chicken Marinade recipe. Chicken breasts soaked for hours or overnight in a tangy-sweet sauce become tenderized and taste mouth-wateringly delicious whether they are baked, grilled, or roasted in the air fryer.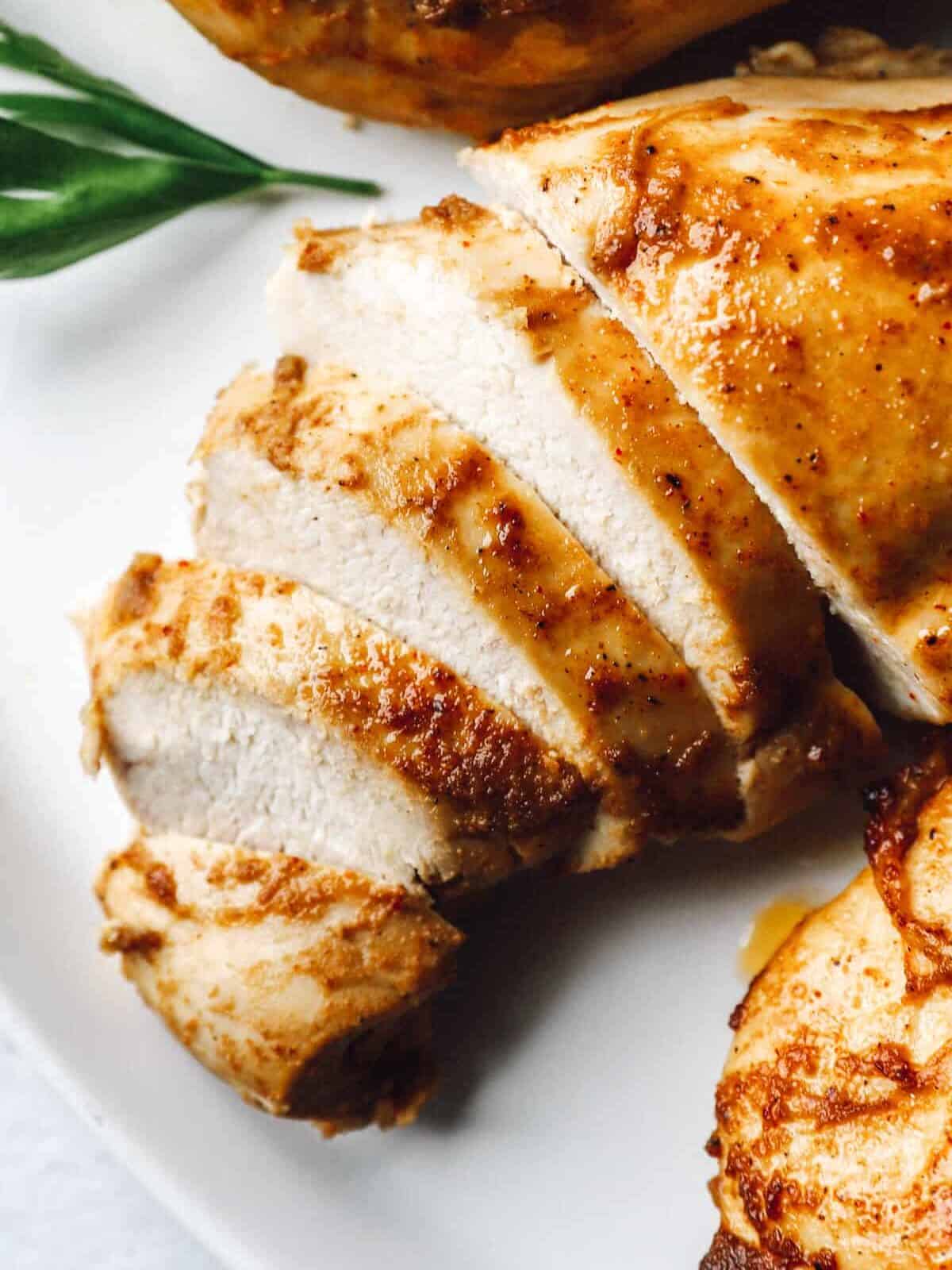 What's in Grilled Chicken Marinade?
The best chicken marinades accomplish many things, including helping keep the meat moist during cooking. This recipe is simple but hits all the right tangy, zesty, sweet, and savory notes that will have everyone in your family begging for one more piece of chicken.
Oil: Extra virgin olive oil is a Mediterranean diet staple that belongs in everyone's kitchen for its health benefits and versatility as an ingredient.
Soy Sauce: Soy sauce, made from fermented soybeans, always adds a distinct salty, savory taste to any Asian-inspired food recipe.
Vinegar: Acidic apple cider vinegar helps break down the muscle fibers in the chicken and tenderize them — while adding a tangy flavor that never overpowers the other seasonings.
Mustard: Because of its vinegar content, Dijon mustard also helps to tenderize the meat while adding more flavor.
Brown Sugar: Brown sugar adds a rich, caramelized flavor to the chicken while helping to balance out the marinade's acidity.
Spices: Paprika, onion powder, garlic powder, salt, and black pepper are the perfect spices that complete this perfect marinad recipe.
Whole Chicken Marinade
While I love this marinade for chicken breasts, it is so versatile that it can be used on any cut of chicken. Try it on thighs, wings, or a whole chicken! I recommend scaling up the recipe depending on how many pounds of chicken you're using. This recipe will marinate up to 2 pounds of meat. For 4 pounds, simply double the recipe!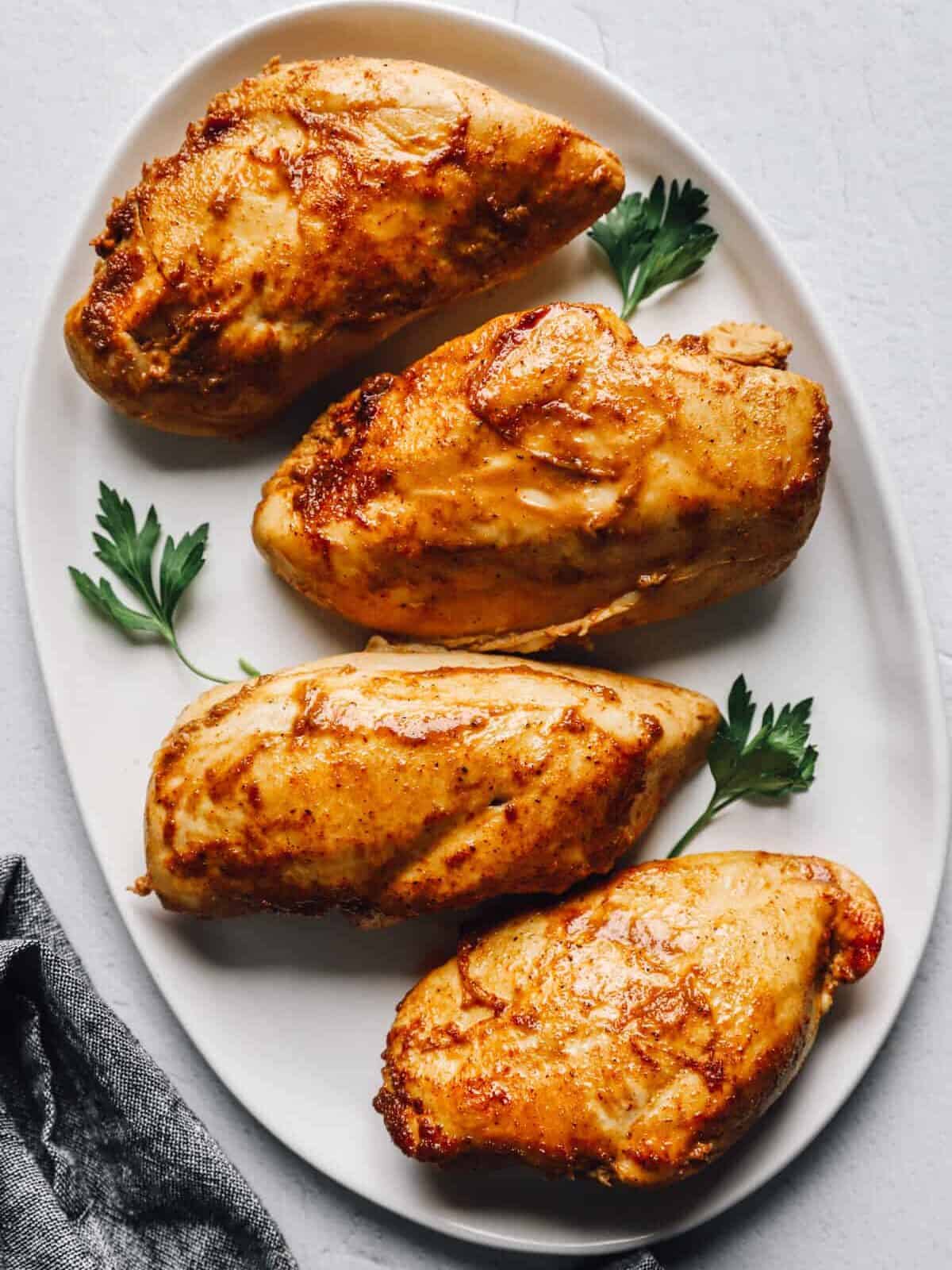 What makes a good marinade?
A great marinade balances acid, fat, and seasonings to create mouth-watering flavor. This recipe balances olive oil with apple cider vinegar and a multitude of seasonings to create an umami all-purpose marinade that pairs well with lots of different cuisines.
What kind of chicken can I use with this marinade?
This chicken marinade is great for any cut of chicken — breasts, thighs, drumsticks, tenders, or even a whole chicken! Just keep in mind that different cuts of chicken will take different amounts of time to cook.
How long can chicken marinate in the fridge?
Chicken can technically marinate for up to 2 days in the refrigerator before the marinade will start to break down the proteins in the chicken. However, I recommend marinating for no longer than 24 hours for the most tender chicken.
Can I freeze marinated chicken?
You sure can! Simply place the chicken and marinade in a Ziplock bag, squeeze as much air out as possible, and freeze for up to 3 months. Let thaw overnight in the refrigerator before cooking as desired.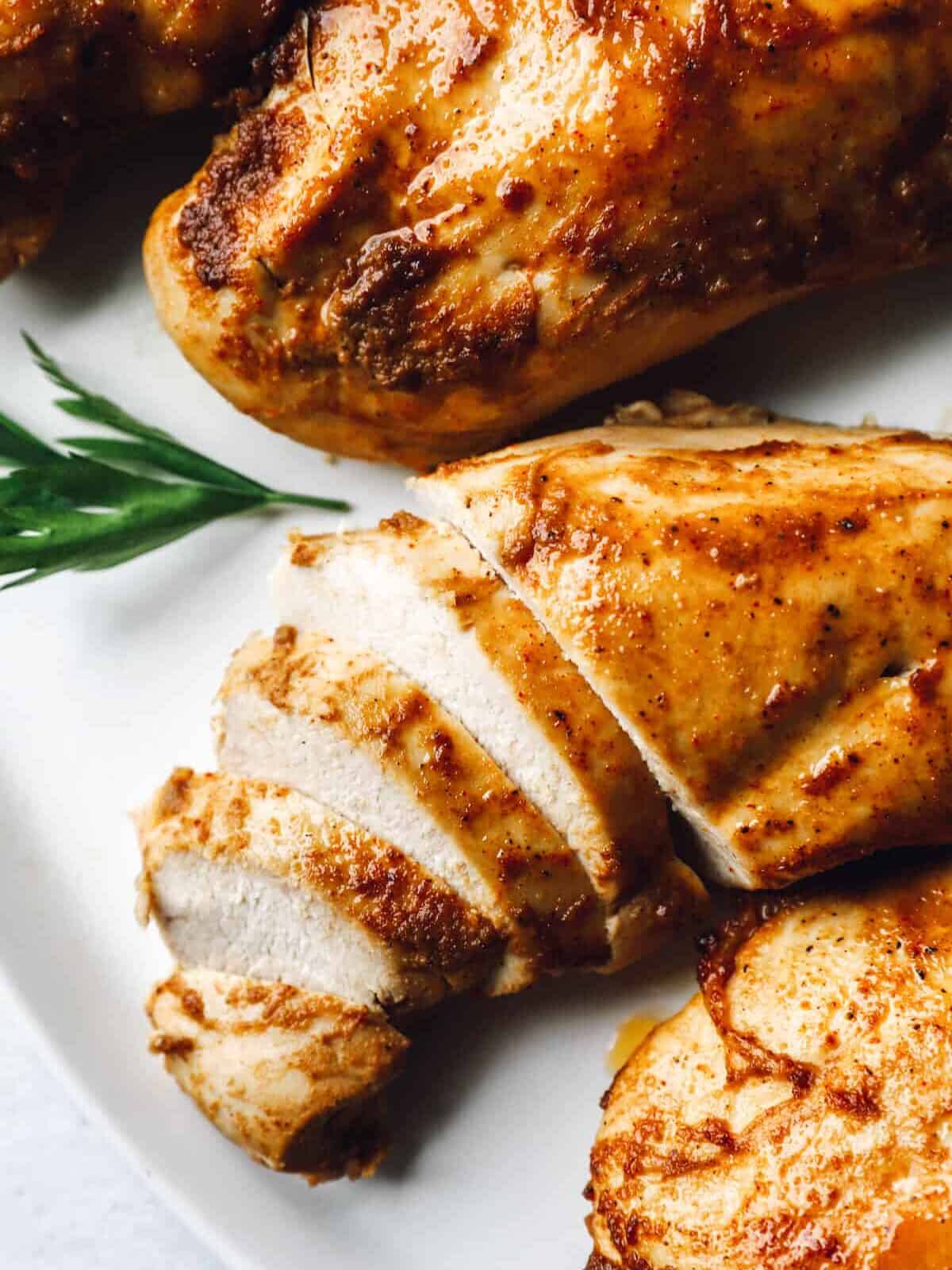 How to Store and Reheat Easy Chicken Marinade
You can store this chicken marinade (without chicken) in an airtight container in the refrigerator for up to 2 weeks. Once the chicken has been added to the marinade, it will keep for about 2 days.
Store cooked marinated chicken in an airtight container in the refrigerator for up to 3 days. Reheat in the microwave.
How to Freeze Simple Chicken Marinade
You can freeze the marinating chicken in a Ziplock bag with the air squeezed out for up to 3 months. Let thaw overnight before cooking as desired. There's no need to let it marinate longer in the refrigerator, as it will marinate as it freezes and thaws!
What to Serve with Quick Chicken Marinade
While marinated chicken goes with just about anything, I often serve it with Instant Pot Mashed Potatoes and Air Fryer Roasted Vegetables.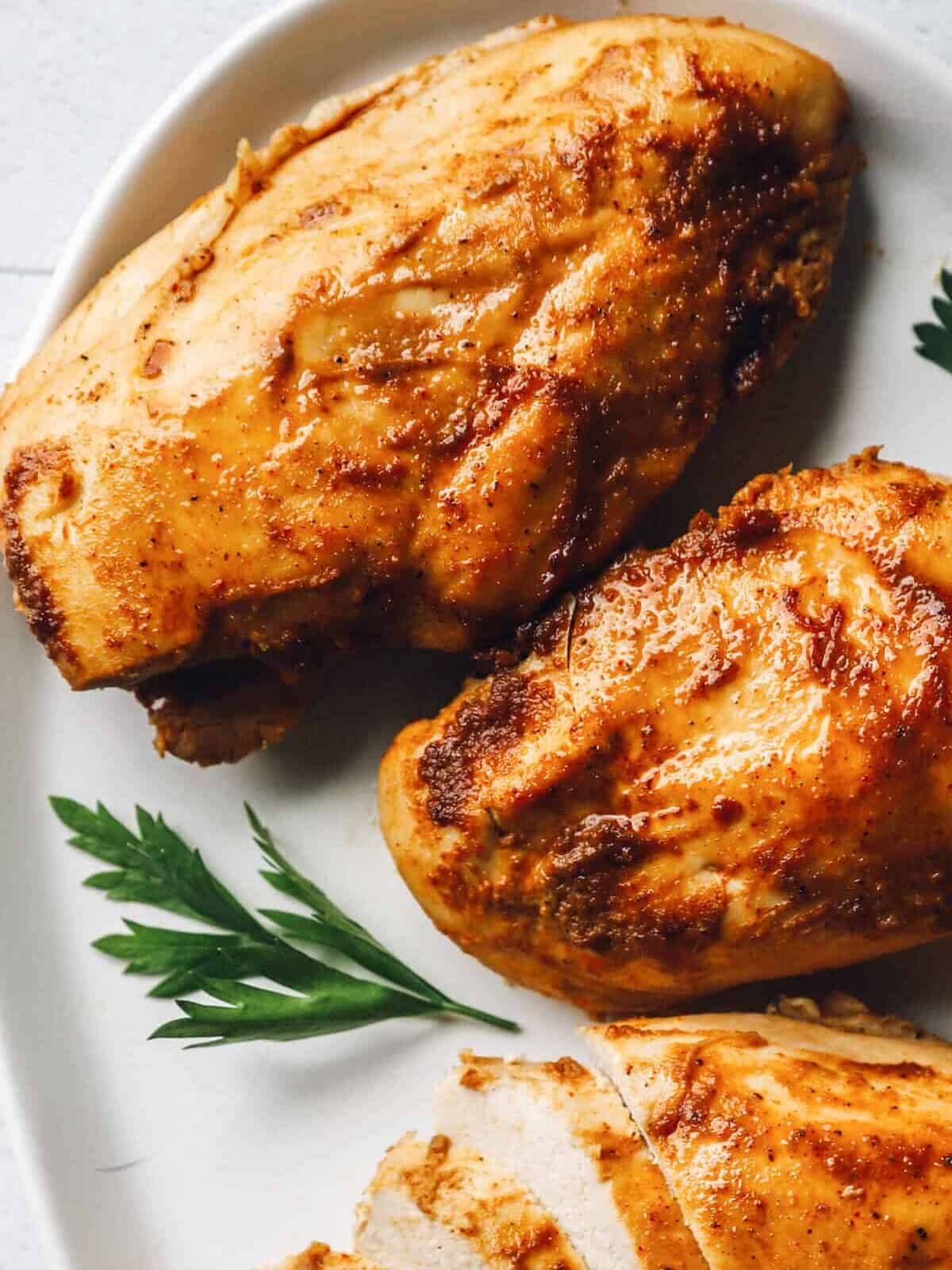 More Simple Chicken Breast Recipes We Love