Cook the most juicy, tender, and flavorful chicken breast quickly and easily in your air fryer. Air Fryer Chicken Breast is seasoned with brown sugar, paprika, and herbs, this recipe is perfect for an easy family dinner that everyone will love!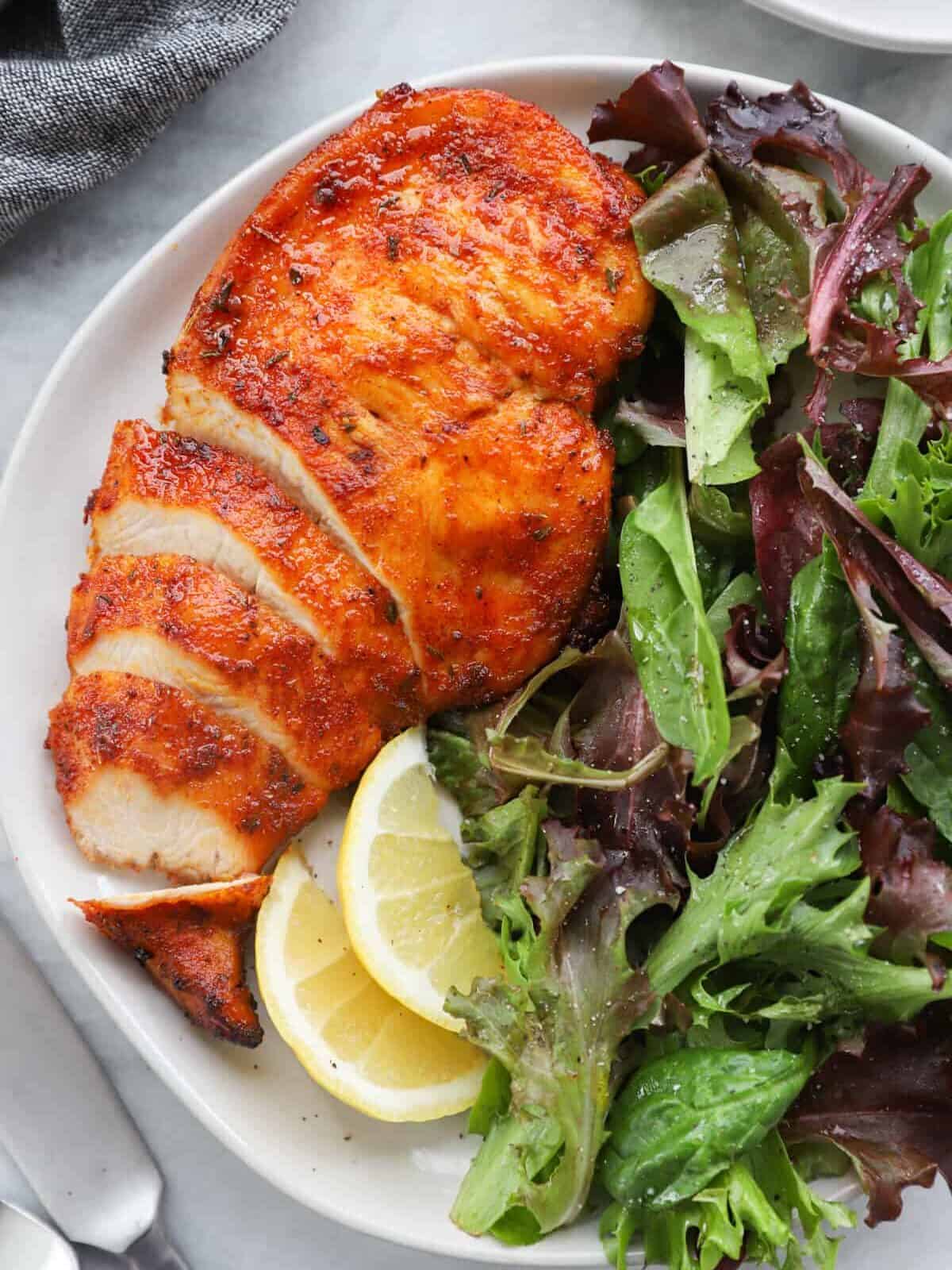 What's in this Air Fryer Chicken Breast Recipe?
Simple to prep, these breasts come out so perfectly tender and juicy and the seasoning rub is to die for! Ready to enjoy in just 20 minutes, this air fryer method is super quick, foolproof, and guaranteed to please hungry bellies.
Chicken Breasts: You'll want thinly-sliced chicken breasts for this recipe, as they will cook more evenly.
Brown Sugar: Adds a touch of sweetness to the seasoning. You can leave it out if you prefer, but I think it balances the flavors nicely.
Spices: A combination of paprika, Italian seasoning, kosher salt, garlic powder, onion powder, and black pepper makes these chicken breasts taste super flavorful!
Olive Oil: Helps the chicken breasts cook without burning.
Pro Tip: Let the chicken breast rest for 5 minutes after cooking before slicing it. This will allow the juices to redistribute so that it's extra flavorful and juicy.
Variations on Air Fryer Chicken Breasts
While I personally love this seasoning blend, you can change it up to better suit whatever sides you're planning on serving with this chicken. Try chicken seasoning, Creole seasoning, blackened seasoning, ranch seasoning, chili seasoning, fajita seasoning, taco seasoning, or herbs de Provence.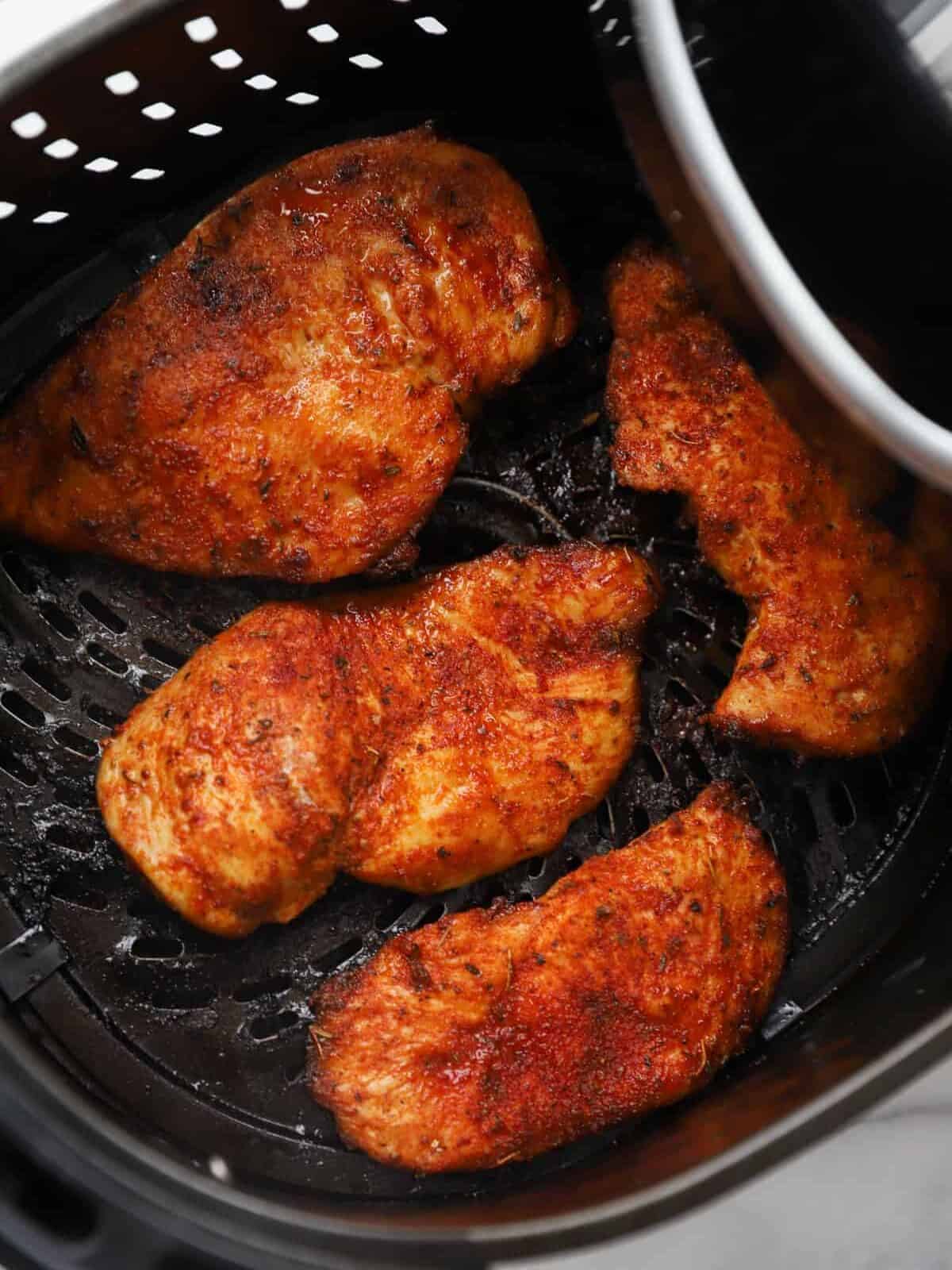 What kind of chicken breasts should I use?
Use thin, boneless, skinless chicken breasts for this air fryer recipe.
Why do the chicken breasts need to be thin?
Thin chicken breasts will cook more evenly and quickly in the air fryer. Thick breasts should be cut in half or pounded thin.
How long do chicken breasts take to cook in the air fryer?
These chicken breasts take about 15 minutes to cook in a 370°F air fryer.
Can I use frozen chicken breasts?
For best results use fresh chicken breast, but you can use frozen if you are in a pinch. Cook the frozen breasts, without seasonings, at 400°F for 15 minutes. Then add the seasonings, flip over, and cook at 370°F for 12-15 minutes, until cooked through.
How do I know when the chicken is cooked through?
Chicken breasts are cooked through when the internal temperature reaches 165°F. They should be a uniformed white color when sliced open.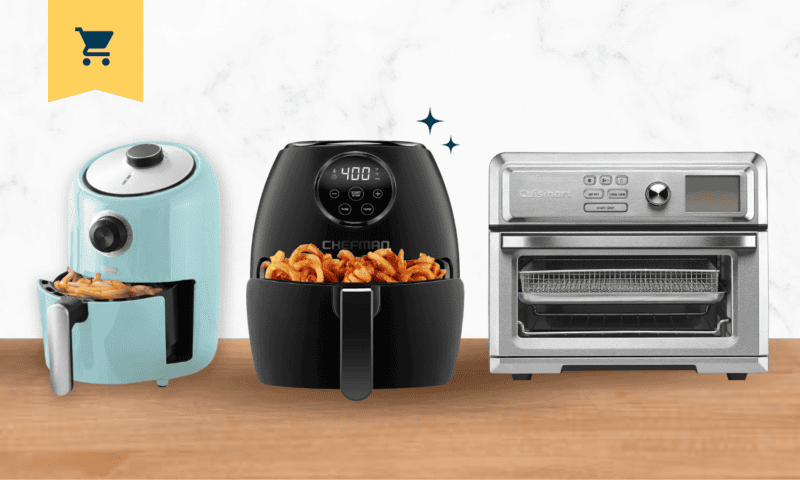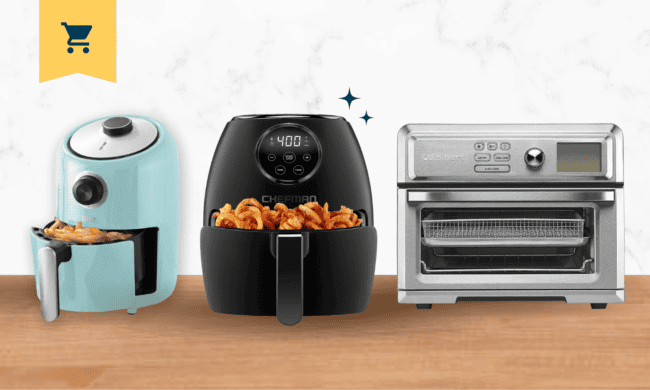 Best Small Air Fryers
We have reviewed our top 6 Small Air Fryers! Get reviews, pros, cons, and prices!
Top Small Air Fryers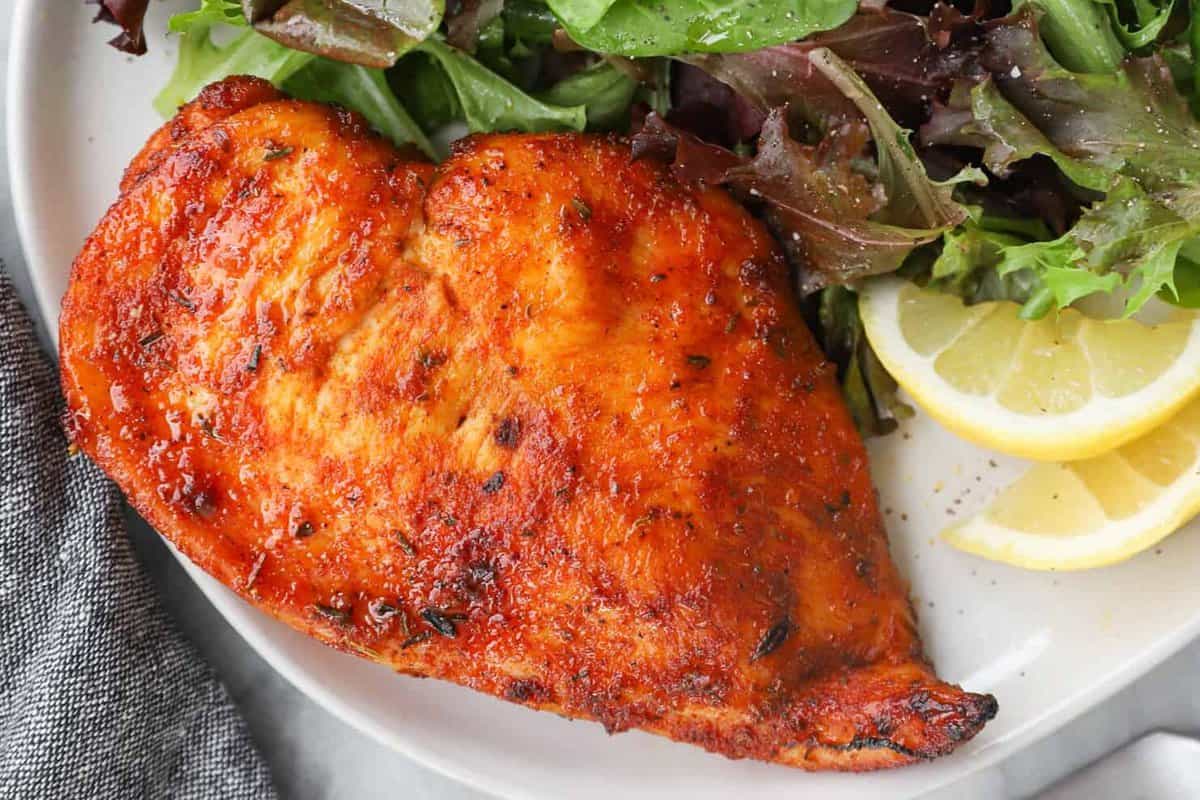 How to Store and Reheat
Store leftover air fryer chicken breasts in an airtight container in the refrigerator for up to 3 days. Reheat in a 365°F air fryer for 7-9 minutes, flipping halfway through.
How to Freeze
Freeze chicken breasts in an airtight container or Ziplock bag for up to 2 months. Let thaw overnight in the refrigerator before reheating.
Serving Suggestions
These seasoned chicken breasts are great to serve as a main meal with your favorite sides, or sliced on top of a fresh salad. Try them with Crispy Zucchini Fries, Garlic Parmesan Sweet Potato Fries, Asparagus Almondine, Air Fryer Ranch Broccoli, or Parker House Rolls.
However you decide to serve these juicy chicken breasts, they will be a surefire hit! The seasoning mix is a little sweet which makes it so addictive!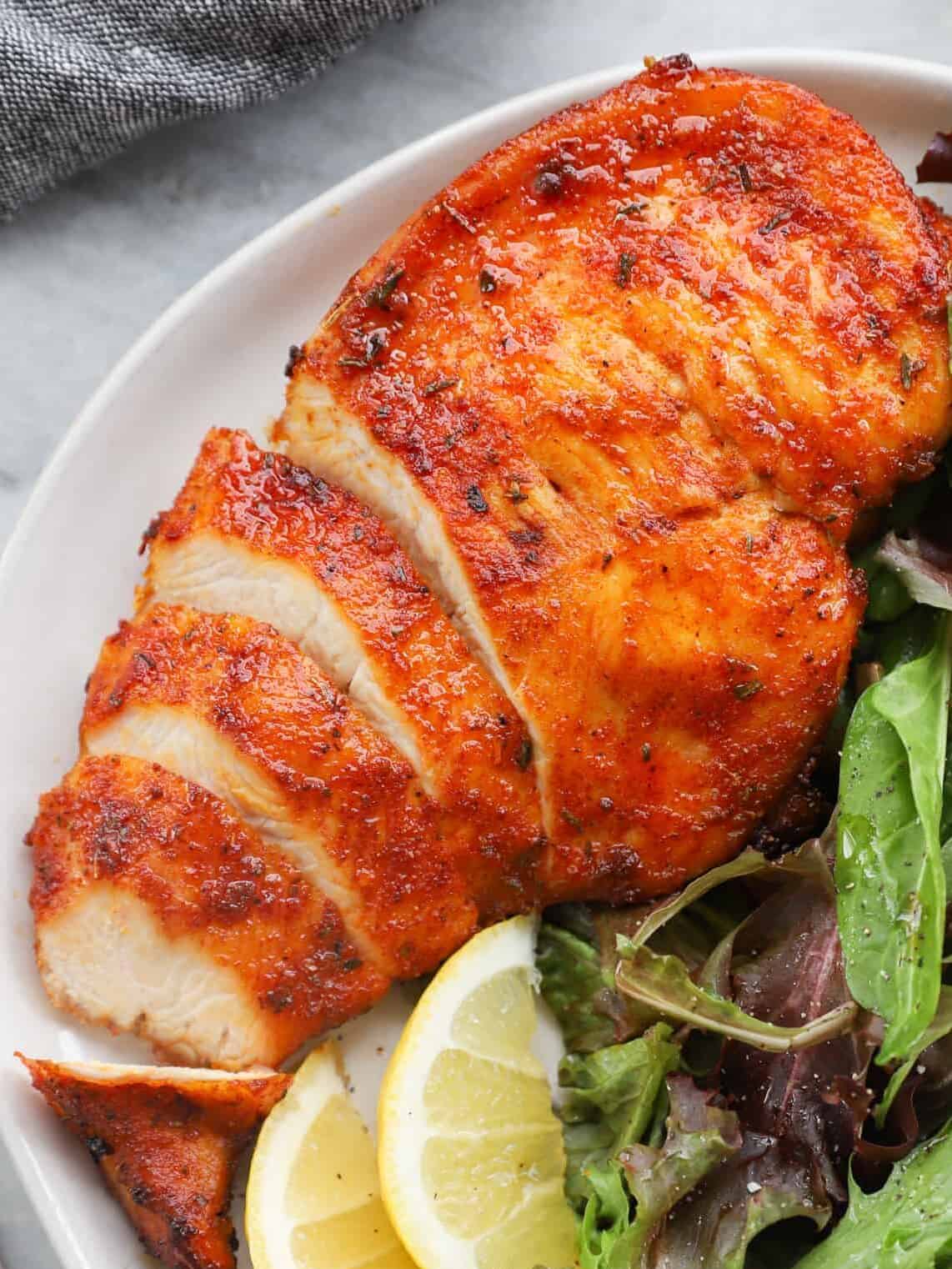 More Chicken Breast Recipes We Love