Get all the tips and tricks to cook Pan Seared Chicken Breast perfectly every time! Easy and quick to make, add these juicy chicken breasts to your favorite salads, sandwiches, pastas, and other main meals.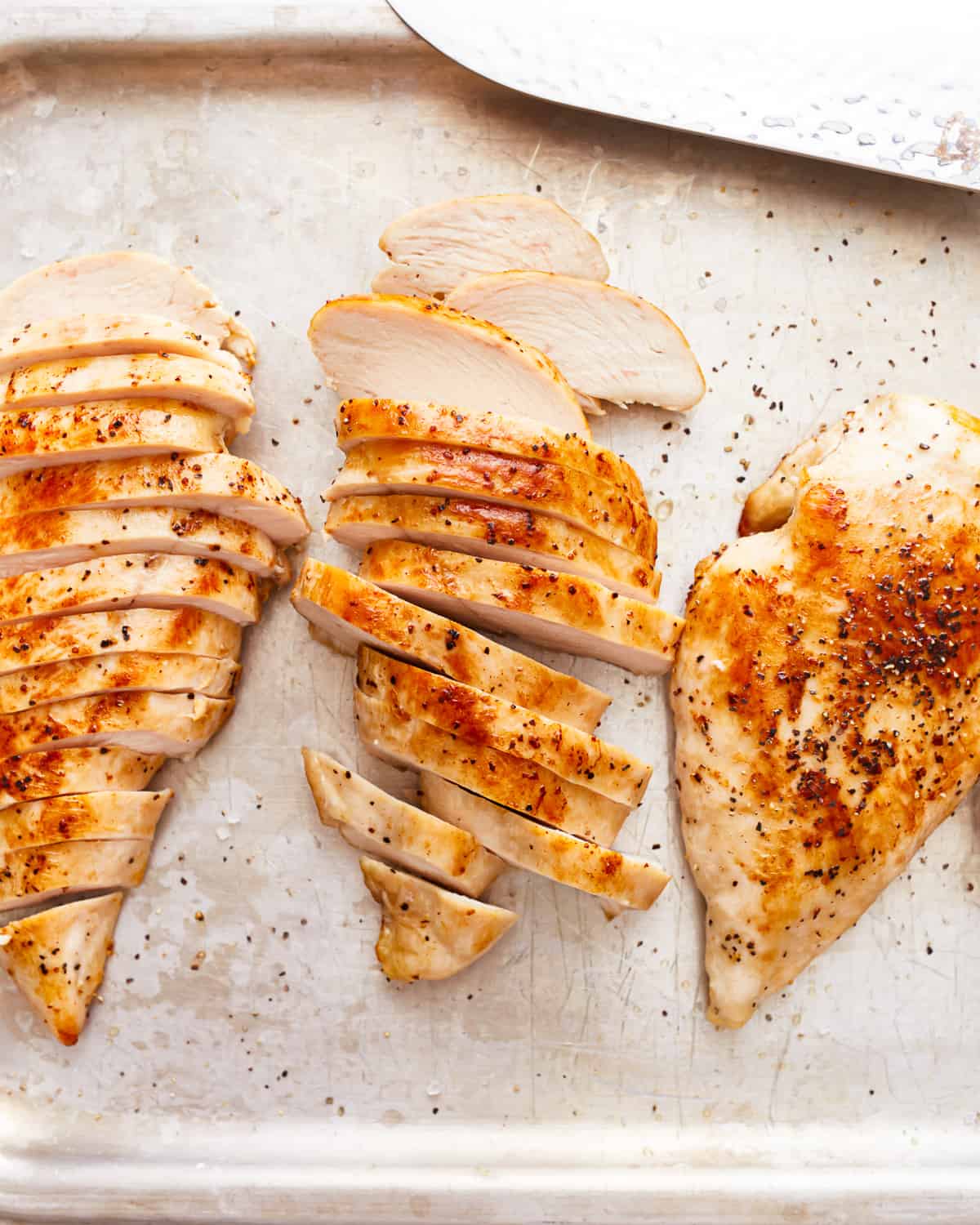 What's in Skillet Chicken Breasts?
Chicken breasts are quick, easy, and delicious when you know how to cook them in a skillet. Make restaurant-quality meals at home with these juicy pan seared chicken breasts!
Chicken Breasts: Use boneless, skinless chicken breasts that are about 6-8 ounces each.
Salt + Pepper: Enhances the natural flavor of the chicken.
Vegetable Oil: Helps the chicken sear without burning.
Unsalted Butter: Adds richness and flavor to the chicken.
Pro Tip: Pound the chicken breasts to an even thickness to help them cook more evenly.
Variations on Seared Chicken Breast
I like to simply season the breasts with salt and pepper, but if you like, you can also use a herb or spice mix like Herbs de Provence or taco seasoning.
It is important to season the breasts before you cook them to really bring out the natural flavors.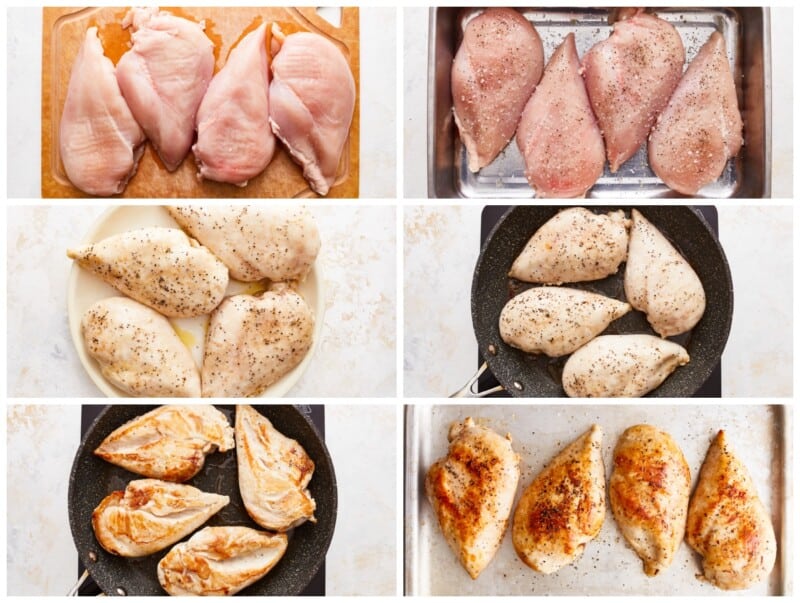 How do you pan sear chicken without burning it?
It's important to use a neutral-flavored oil with a high smoke point, like vegetable, canola, peanut, or avocado oil. Do not use olive oil!
Do you need to bake chicken before searing it?
I use the reverse sear technique for these chicken breasts, I find that it really help to lock in all of those juices and flavor. Baking it in the oven also ensures that the chicken is fully cooked through without risking burning it on the stovetop.
How long do you pan sear chicken breast?
Using this method, you should only need to sear the breasts for about 3-4 minutes per side.
Should I sear chicken in oil or butter?
I like to sear my chicken in oil to keep it from burning, but I also like to add a little bit of butter for flavor. The oil helps prevent the butter from burning as well.
Should you cover chicken while pan searing?
Nope! While I like to cover the chicken while it bakes to seal in the juices, once you start searing, you're going to want to leave the pan uncovered so the excess moisture can evaporate out, leading to a crispy exterior.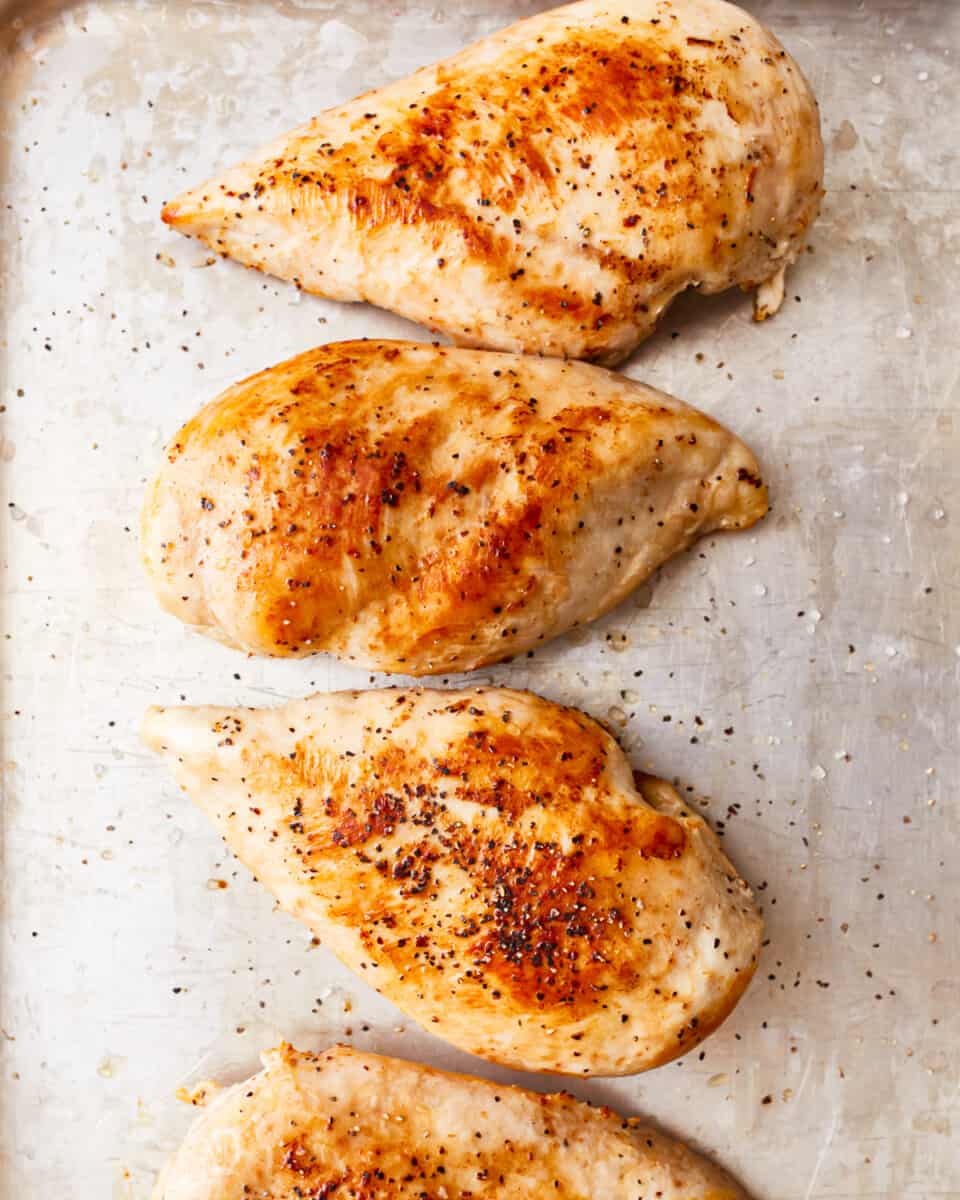 How to Store and Reheat
Store leftover pan seared chicken breasts in an airtight container in the refrigerator for up to 3 days. Reheat in a pan set over medium-low heat or in the microwave in 30-second increments until warmed through.
How to Freeze
Freeze chicken breasts in an airtight container or Ziplock bag for up to 3 months. Let thaw overnight in the refrigerator before reheating.
Serving Suggestions
My favorite thing about having chicken for dinner is that it really goes with everything! Serve it with cilantro lime rice, loaded smashed potatoes, garlic mashed cauliflower, roasted veggies, or a chopped salad.
It's also great to use as leftovers on top of a chicken Caesar salad or a bowl of chicken Alfredo. Add some to your next batch of chicken noodle soup or chicken tacos, or cube it up and make chicken salad!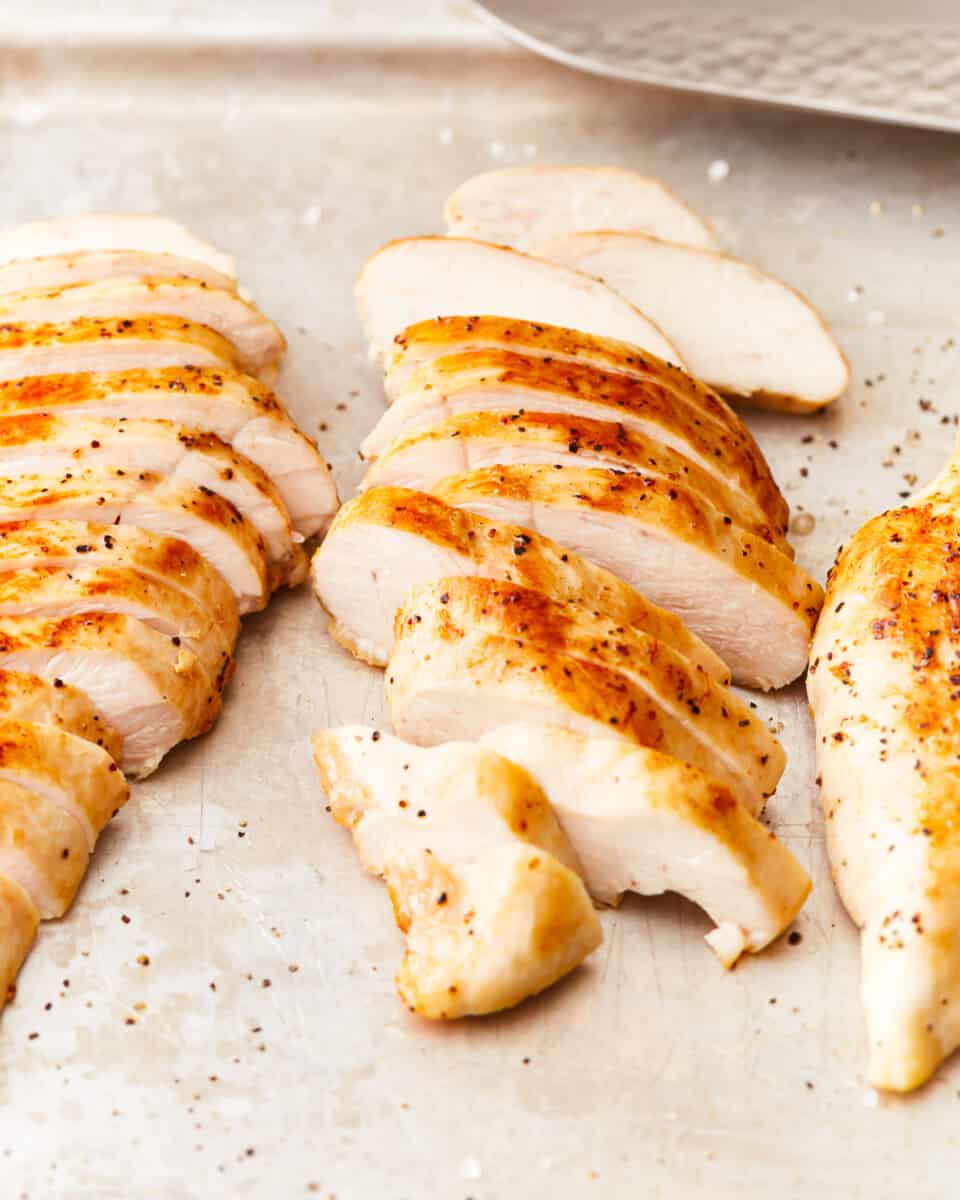 More Chicken Breast Recipes We Love