Chocolate Pecan Pie features a bourbon chocolate filling topped with toasted pecans. It's the very best combination of classic pecan pie with rich chocolate chips. Plus, this homemade pie is easier to make than you may think – it couldn't be more perfect for Thanksgiving!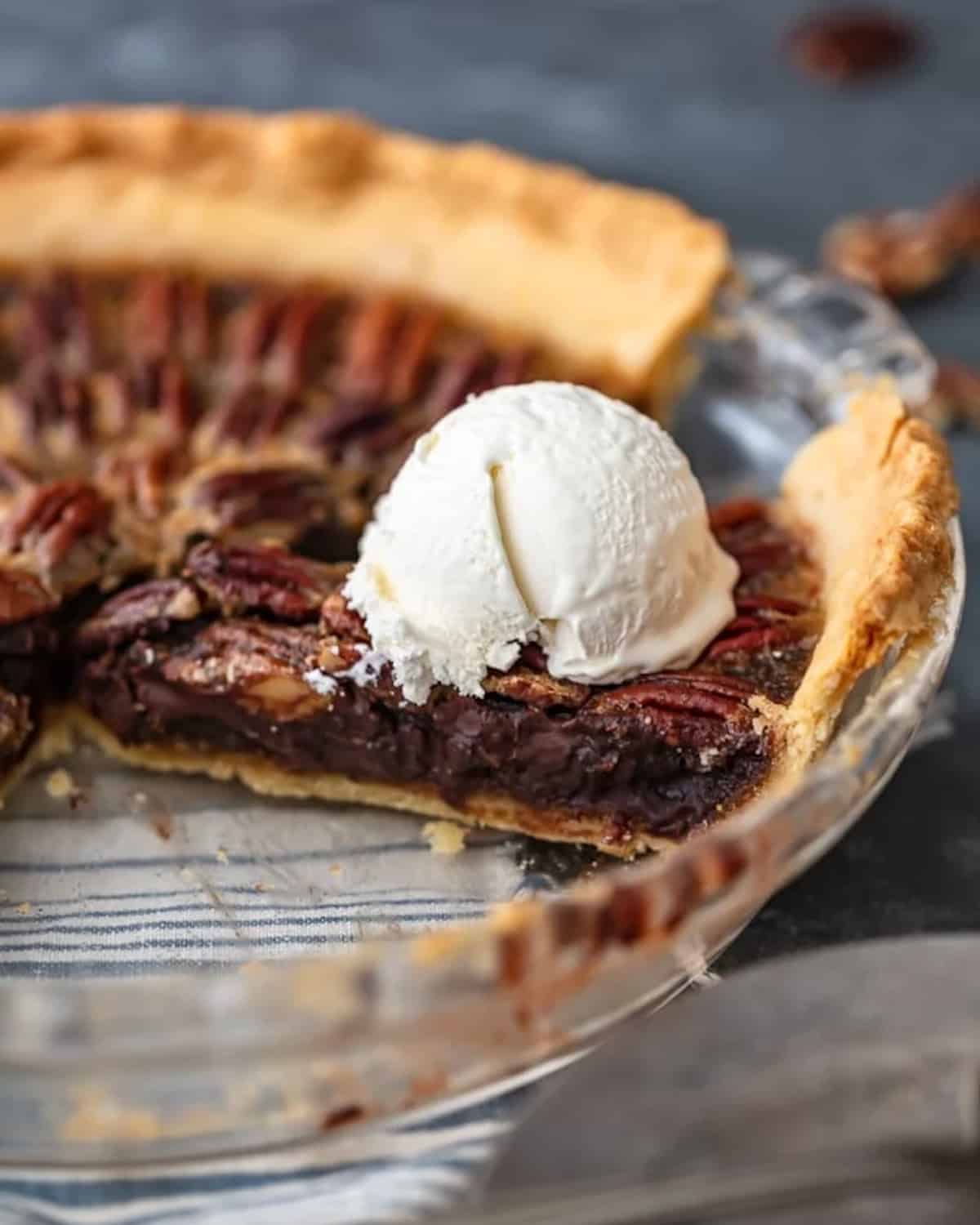 What's in this Chocolate Pecan Pie Recipe
I love how the mix of pecans, chocolate chips, and bourbon balance each other out so perfectly in this Thanksgiving pie recipe!
Pie Crust: You can use store-bought or my favorite homemade pie crust recipe!
Pecan Halves: If you have any extra, toss them into some air fryer roasted vegetables for a wonderful Thanksgiving side dish.
Eggs: I try to use free-range organic eggs when possible.
Dark Brown Sugar: You can always make your own by combining 1 cup of white granulated sugar with 1 TBSP (or more) of molasses.
Light Corn Syrup: This adds sweetness and that signature smooth consistency for the pie filling.
Vanilla Extract: For the best flavor, consider using some homemade vanilla extract. It's so easy to make!
Kosher Salt: Just a little bit is all you need.
Butter: It needs to be unsalted and melted.
Bourbon: I added bourbon to the filling to cut the sweetness, but you can leave it out.
Chocolate Chips: For the deepest, richest flavor, use bittersweet chocolate chips AND semisweet chocolate chips.
PRO TIP: Make sure to let the pie cool completely before serving. You don't want it to be too hot to enjoy! Also, you want to give the pie enough room to settle and hold its shape.
Why is bourbon in chocolate pecan pie?
Bourbon is added to cut the sweetness of the chocolate pecan pie. It also compliments the deep chocolatey flavor perfectly. You can omit it and the pie will still be delicious, though!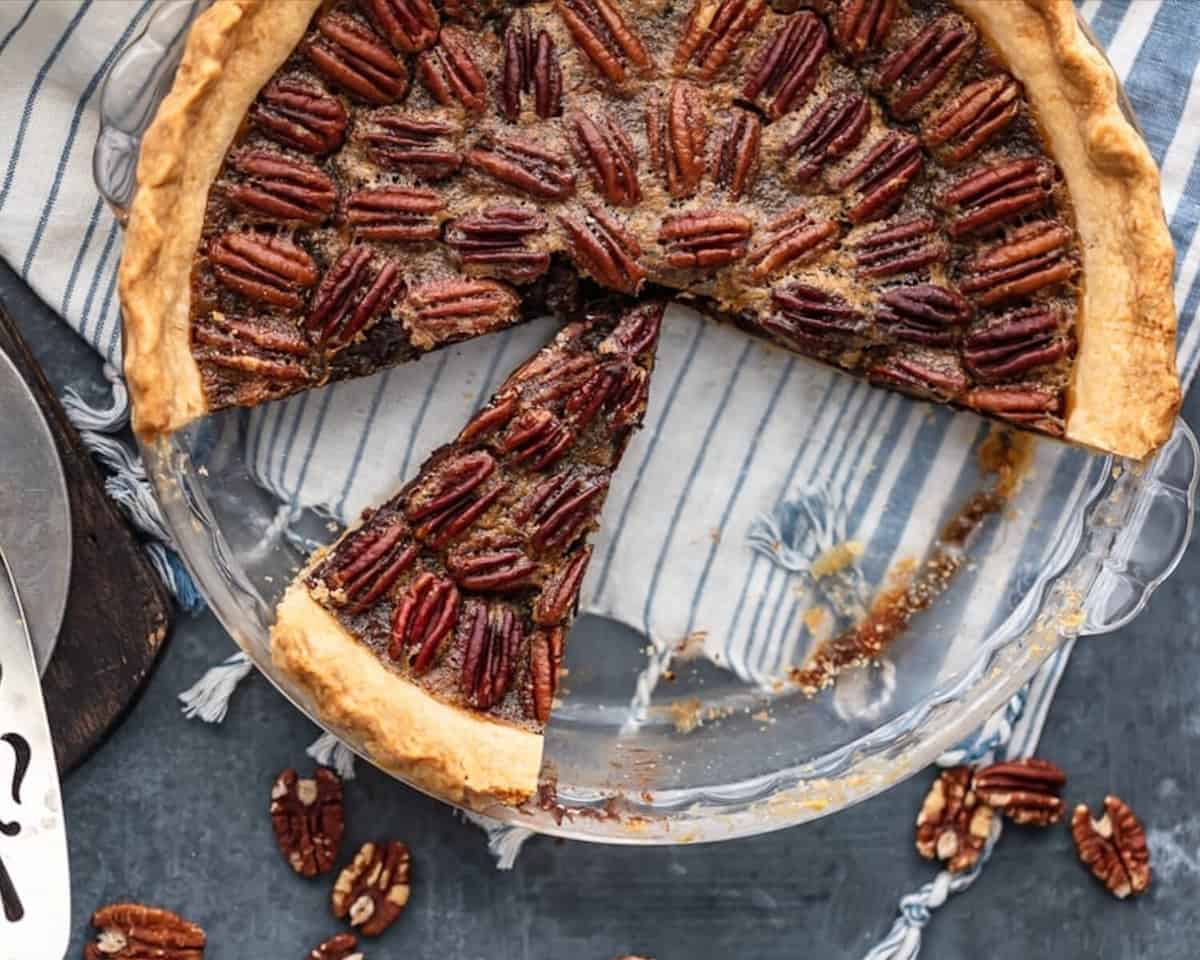 What is chocolate pecan pie?
Chocolate pecan pie is just like traditional pecan pie, but with the addition of chocolate chips and bourbon! It's a rich, decadent pie that deserves a spot on your Thanksgiving dessert table.
How do you know when a chocolate pecan pie is done?
Look at the center of the pie. It should barely jiggle when moved. Also, all of the filling should appear a little puffy.
What chocolate chips should I use in chocolate pecan pie?
Feel free to use a mix of your favorite chocolate chips, such as milk, dark, or white. I like bittersweet and semisweet to cut the sweetness of the filling.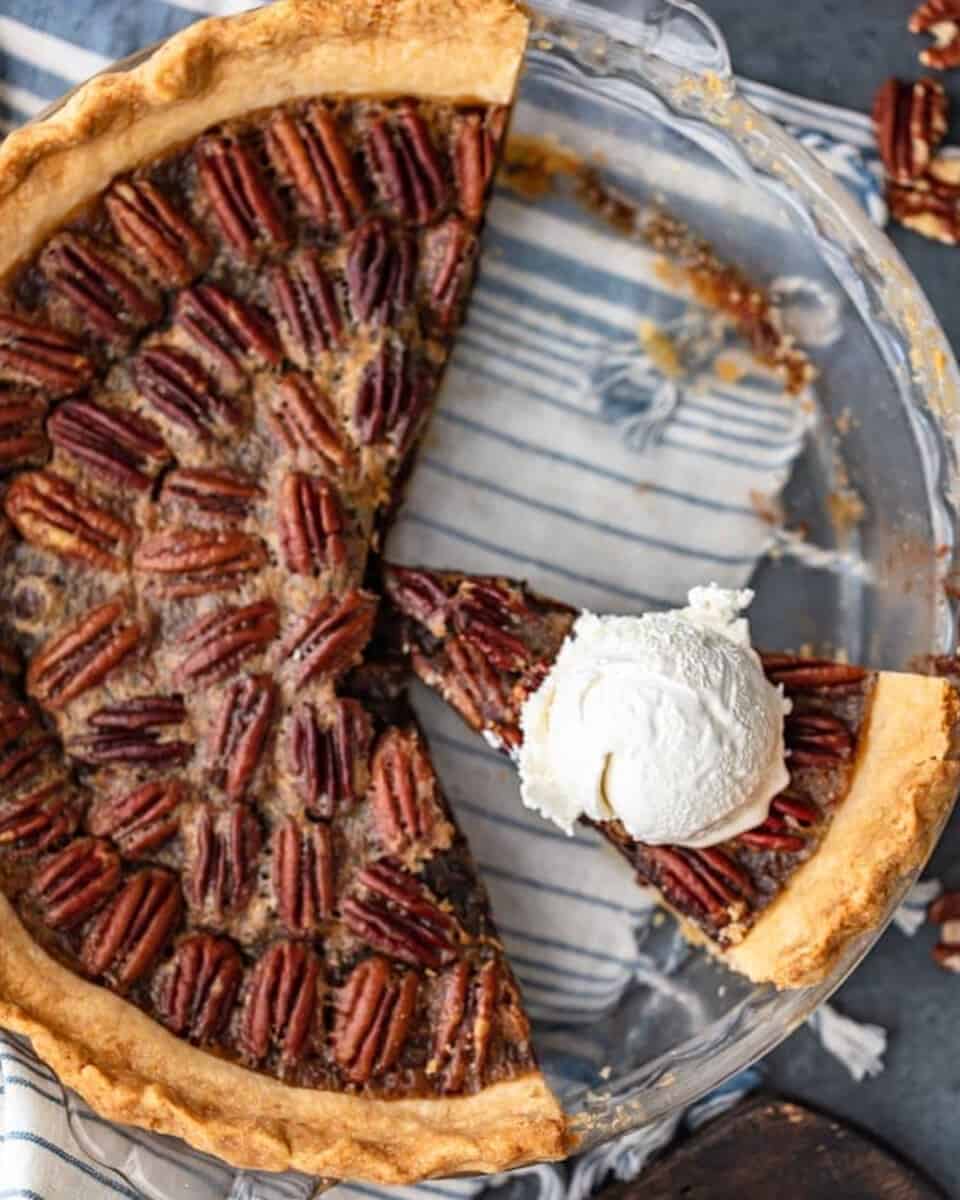 How to Store
You'll want to keep your chocolate pecan pie stored in the refrigerator if you have leftovers, or if you make it ahead of time. It will keep for 3-4 days if stored in an airtight container. You can also keep it right in the pie dish covered tightly with plastic wrap.
How to Freeze
You can freeze chocolate pecan pie the same way you would freeze pecan pie. Wrap the pie in plastic wrap (a few layers) and store it in the freezer to eat another time.
Serving Suggestions
There's always room for another pie during the holidays. I think you can make a classic pecan pie, a pumpkin pie, an apple pie, a cherry pie, AND this chocolate bourbon pecan pie. Trust me, every pie will get eaten!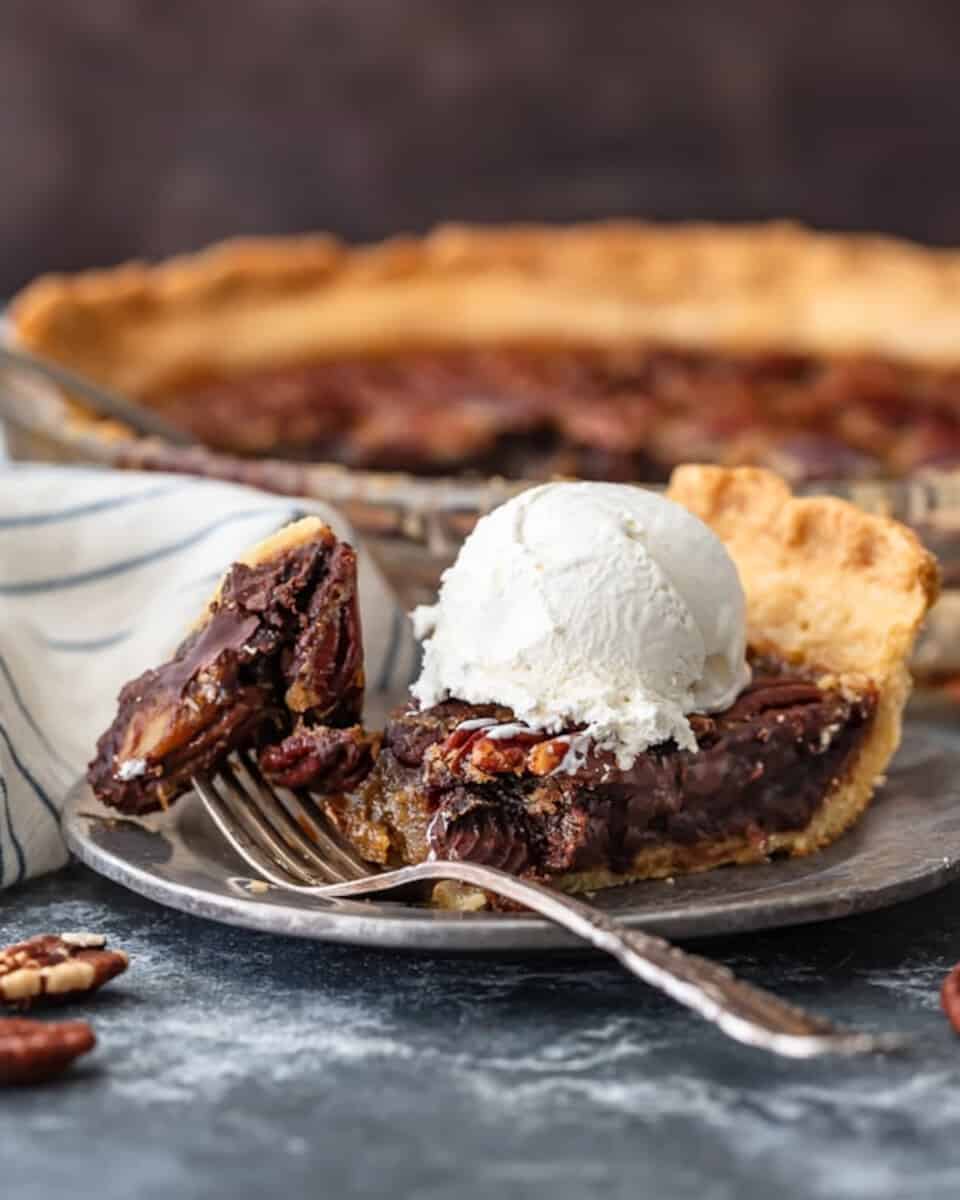 5-Star Review
"This was soooo friggin' awesome. thank you for the recipe. I made a few minor changes, the most notable being the addition of maple syrup because I didn't have quite enough corn syrup, but dayaaam!!! That was truly the best I've ever had." – Gilda G.
More Thanksgiving Dessert Recipes We Love