Thanksgiving pies are the secret to a successful holiday feast. As long as you have the best dessert ready to serve after dinner, everyone will be more than happy. Find traditional pies (pumpkin, pecan, apple, and more), along with some more unique ideas to change things up. These pie recipes are all so easy and delicious!
Thanksgiving Pies
When Thanksgiving comes around, it's time to think about the turkey, the sides, and allllll of the food the holiday requires. But what I'm really excited about? Thanksgiving pies!
I look forward to all the different types of pies and desserts on holidays–it's my favorite way to indulge! I want the pumpkin pies, the apple pies, the sweet potato pies, the pecan pies, the chocolate pies…absolutely every kind of pie.
I've got recipes and ideas for ALL of the best Thanksgiving pie recipes, so you can pick your favorite(s) and have them ready for the big holiday.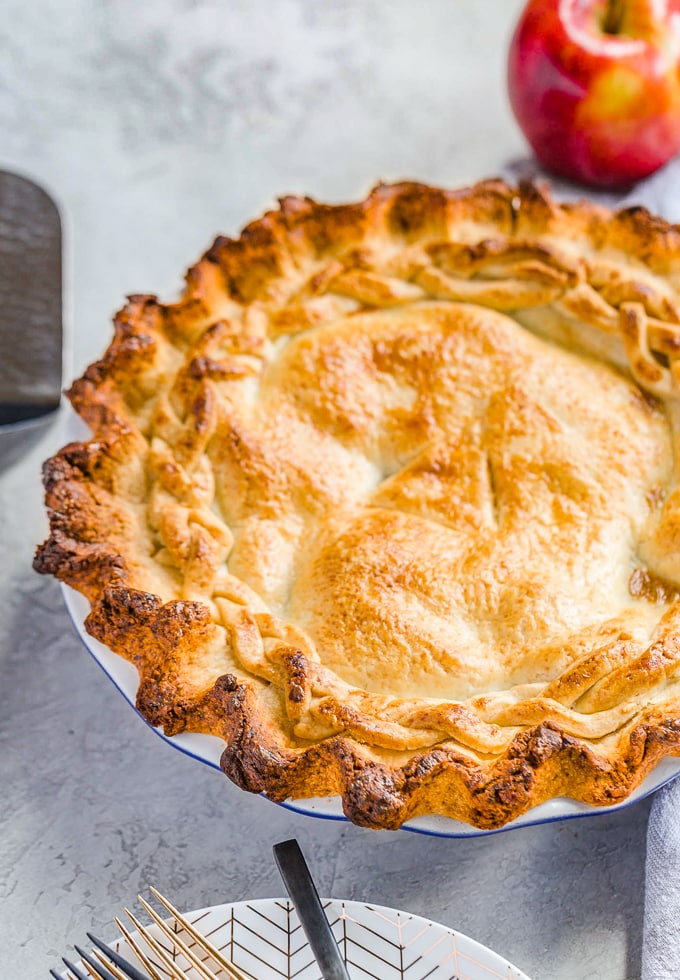 Traditional Thanksgiving Pies
You can never go wrong with the classics! These traditional pie recipes are perfect for Thanksgiving. Everyone will love to see their favorites on the table.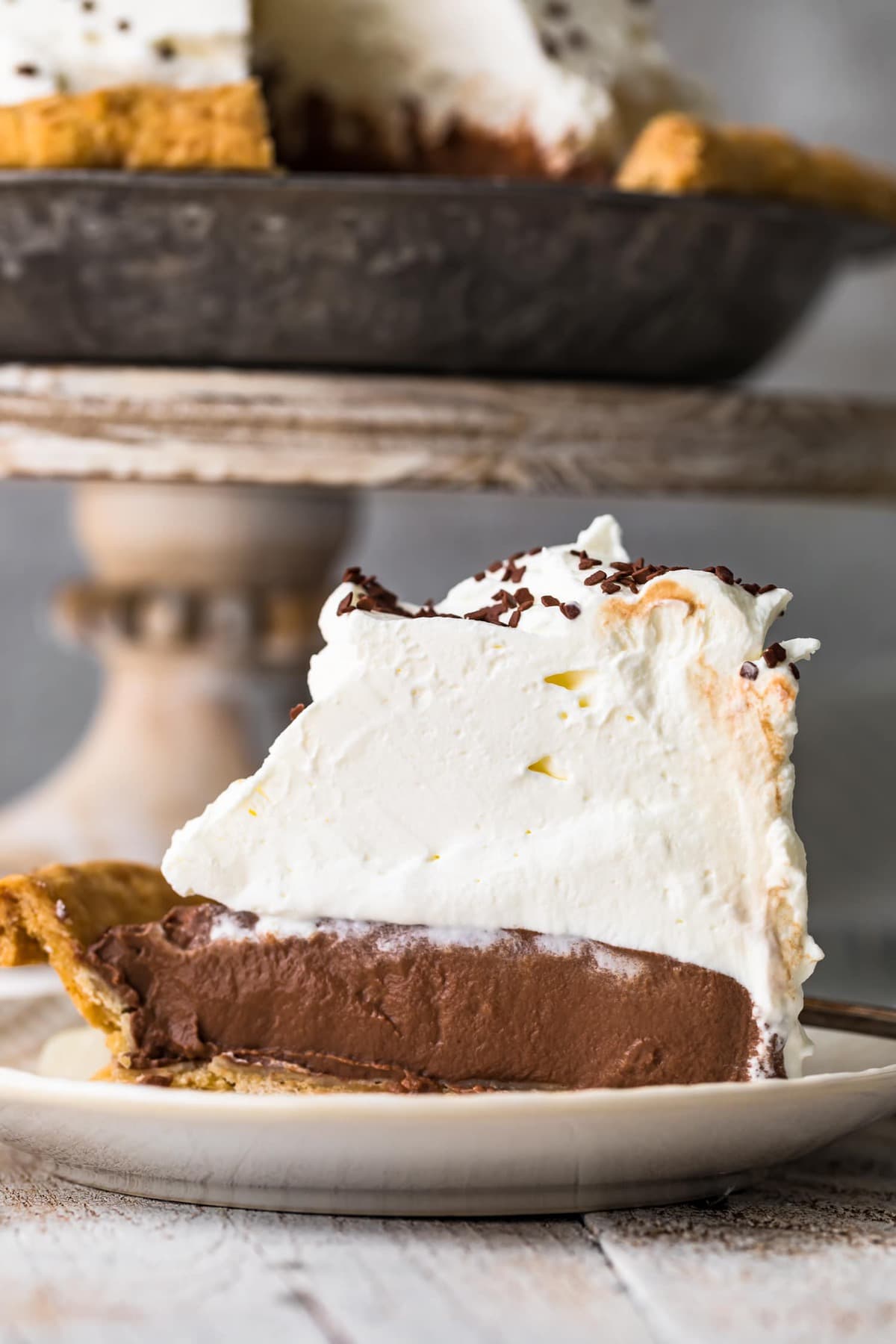 Chocolate Pies and Desserts
For all the chocolate lovers out there, these pies are a must. Rich, indulgent, and absolutely delicious!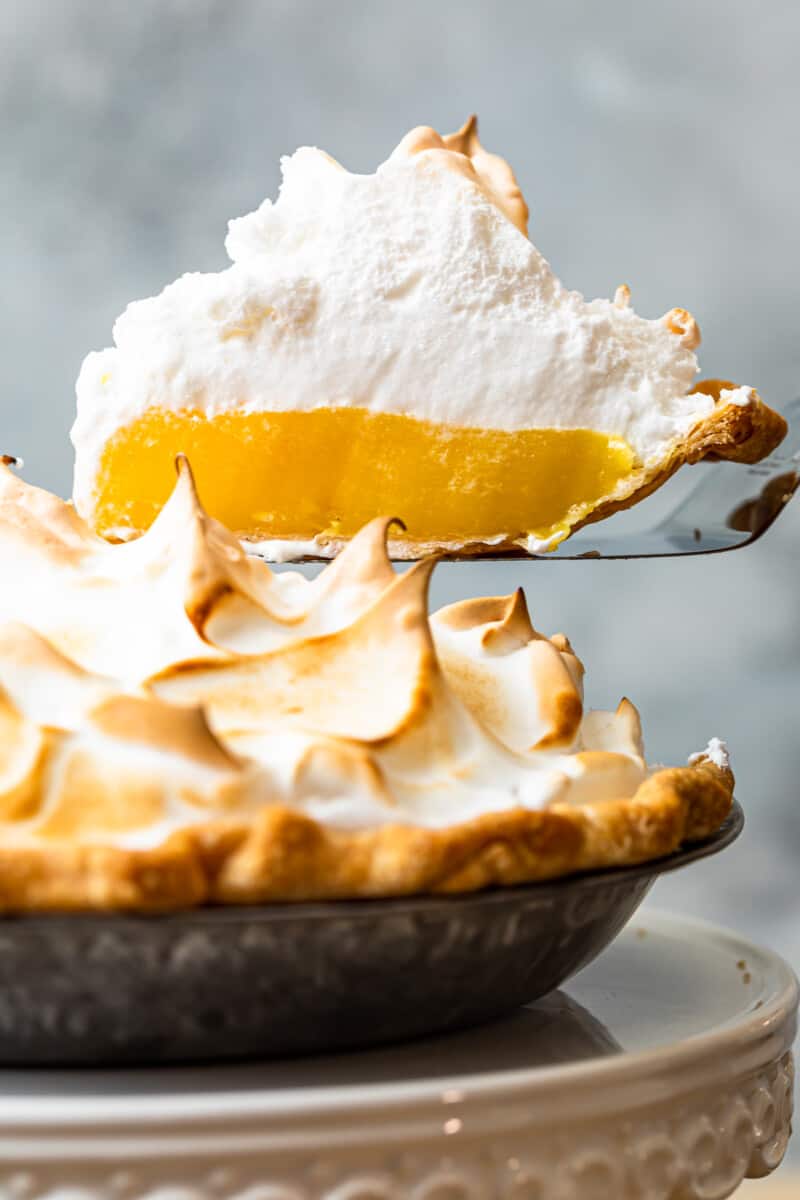 More Pie Recipes for Thanksgiving
There's no shortage of easy pies to make. Family, friends, and all of your holiday guests will love these after dinner.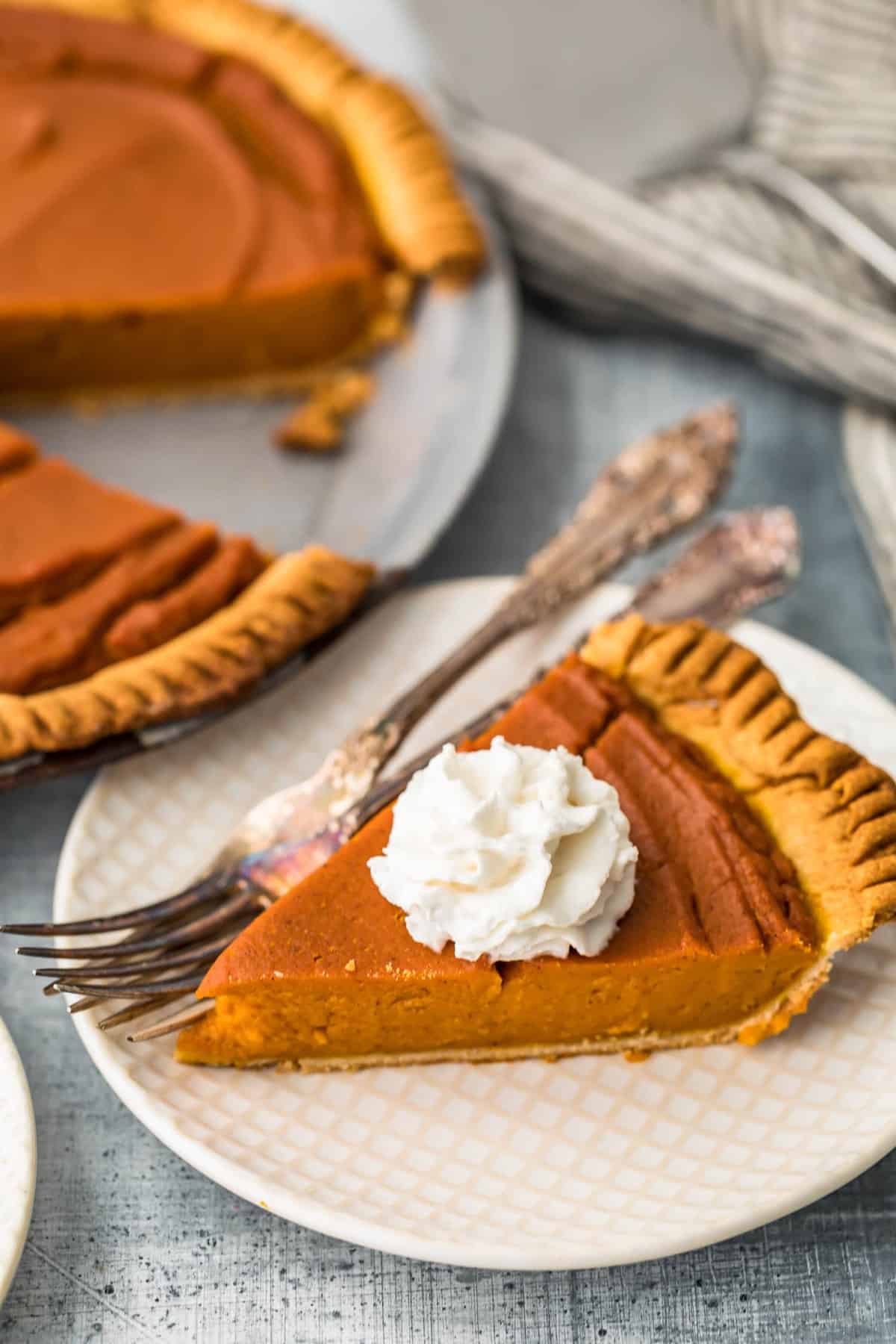 Unique Pie Ideas
Try something different this holiday season! New twists on classic pies, ice cream pies, and individual-sized desserts are all fun options.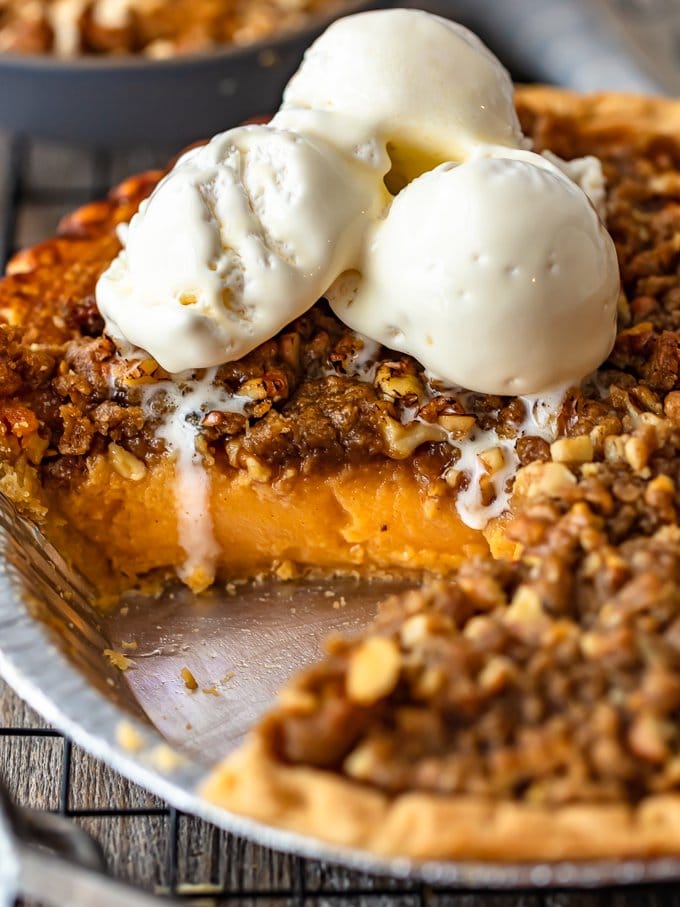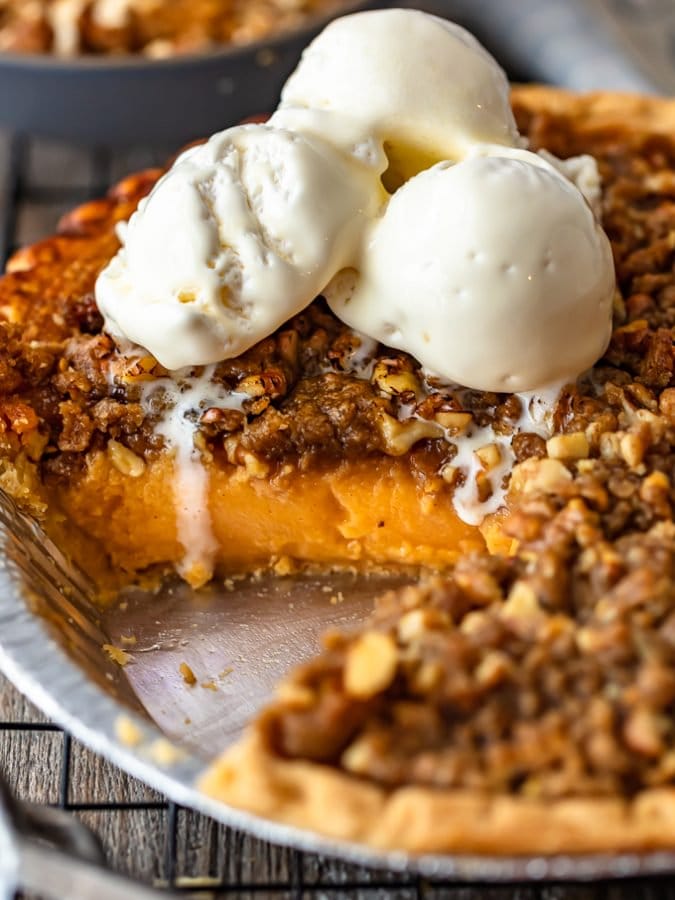 What are the most popular pies for Thanksgiving?
Some of the most traditional options are pumpkin pie, apple pie, sweet potato pie, pecan pie, and chocolate pie.
How many pies do you need for Thanksgiving?
I always have 2 to start with, so that guests have options. But for groups over 10 people, 3-4 pies gives plenty of options, plus extras for anyone who goes for seconds.
Can you make Thanksgiving pies ahead of time?
Pies are the perfect dessert because you can easily make them ahead of time. Prepare them, bake them, and then store them until you're ready to serve dessert. It's a great thing to make the day before Thanksgiving, so they're still fresh, but you don't have to make them the day of.
Do I need to refrigerate pies after baking?
Any pies made with eggs (custard and cream pies, pumpkin pie) need to be refrigerated after baking. So make sure you store them in the refrigerator. Fruit pies are fine to keep at room temperature for 2 days, and should be refrigerated if you need to keep them a bit longer.
How do you keep pies fresh?
The best way to keep pies fresh for Thanksgiving is to make sure you store them correctly. Pies being stored at room temperature should be wrapped in plastic wrap or foil. Egg and dairy based pies should be refrigerated immediately (after cooling).
Can you leave pies out overnight?
Again, egg and dairy based pies should be stored in the refrigerator as soon as possible. If one accidentally gets left out overnight, you'll need to toss it. But apple pies and other fruit pies are fine to leave out for a couple of days!
Can I make my own pie crust for these recipes?
These recipes are meant to be as EASY as possible, so many start with a pre-made pie crust. But you can make your own crust if you prefer! Use this homemade pie crust recipe, or this graham cracker crust.
How do you reheat Thanksgiving pies?
The best way to reheat already baked pies is to place them on a baking sheet and reheat them in the oven. This helps keep the crust nice and crisp, while evenly reheating the filling. The details will depend on your pie (type and size), but typically your oven should be set between 200°F and 350°F for warming. Of course, if you just want to quickly heat up a single slice of pie for yourself the day after Thanksgiving, 10-20 seconds in the microwave should do the trick!
Now that you have a few of the best Thanksgiving pie recipes on your menu, you really can't go wrong!
More Thanksgiving Recipes
There's a lot of cooking to do ahead of the holiday feast, but we've got you covered with tons of easy recipes! Find plenty of ideas for dinner and dessert, all in one place.
Recipe Collections