These Brown Sugar Chocolate Chip Cookies (Cow Chip Cookies) are made with light brown sugar, butter, and chocolate chips. They're super easy to whip up and without a doubt my favorite cookie ever. Trust me they're very addictive!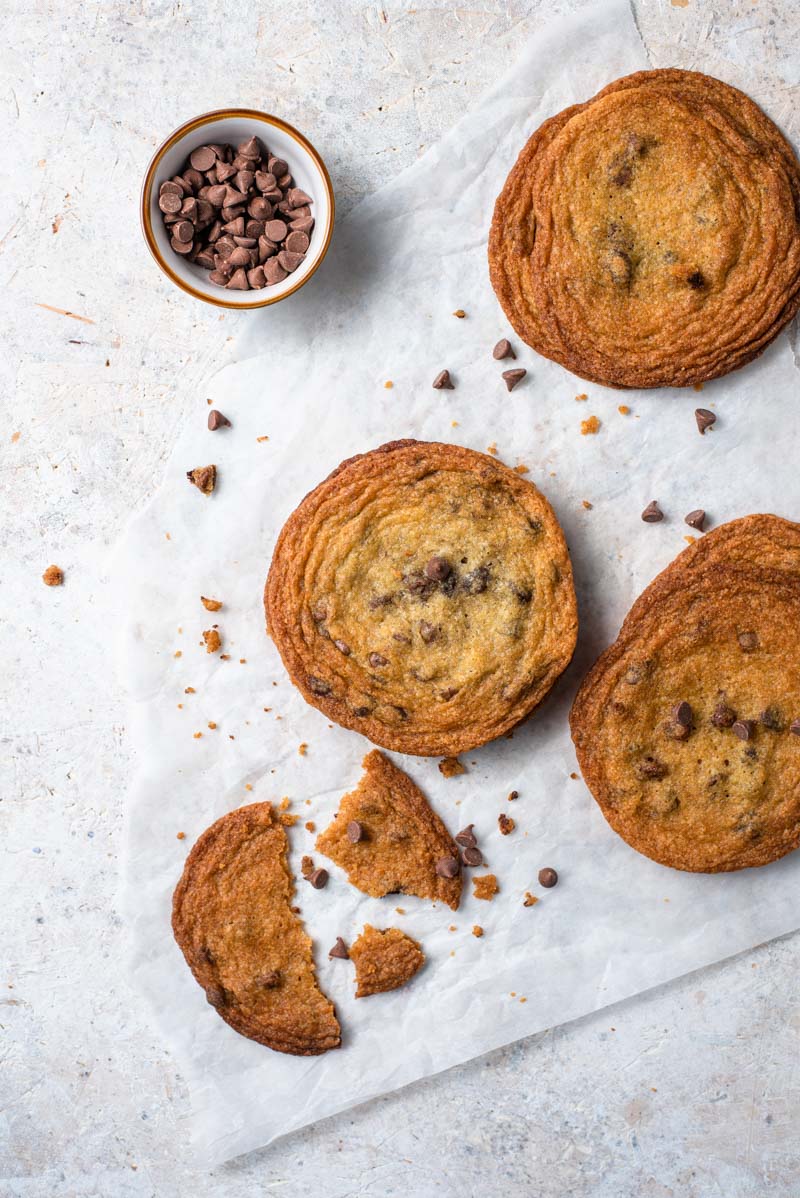 These Chocolate chip brown sugar cookies are my FAVORITE COOKIES OF ALL TIME, and that's saying something. My mom owned a cookie company a couple of years ago and I loved all of her cookies.
I'll admit these are NOT good for you, but once you taste them you won't care. They are so addictive, you've been warned! My mom adapted this recipe from Martha Stewart…so you know its good.
Mom has always called these Big Chocolate Chip Cookies "Cow Chip Cookies". I think you can figure out why. Something about the size and shape. :) It always gave us a laugh growing up when we would request them time and time again!
How to Make Brown Sugar Cookies with Chocolate Chips
Cream butter until smooth; add sugars, and beat until smooth. Beat in eggs and vanilla.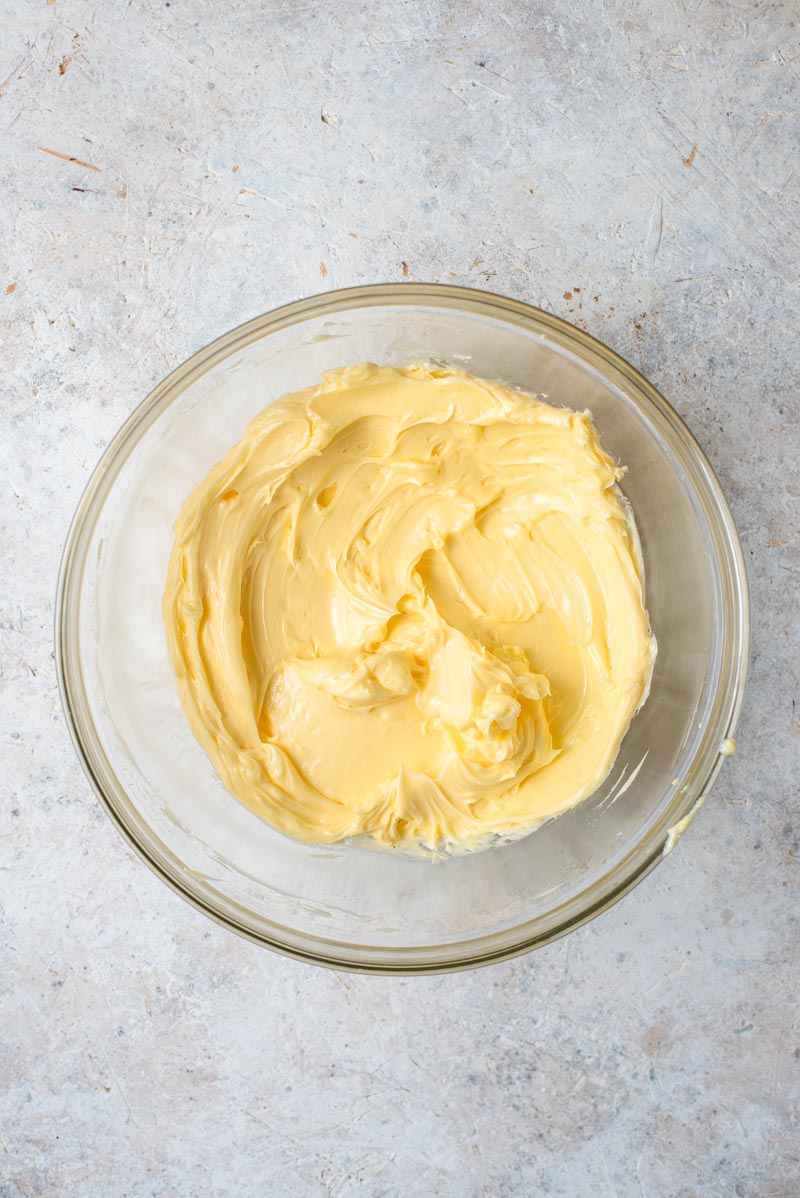 Into a large bowl, sift together dry ingredients. Slowly beat dry ingredients into wet mixture. Fold in chocolate chips.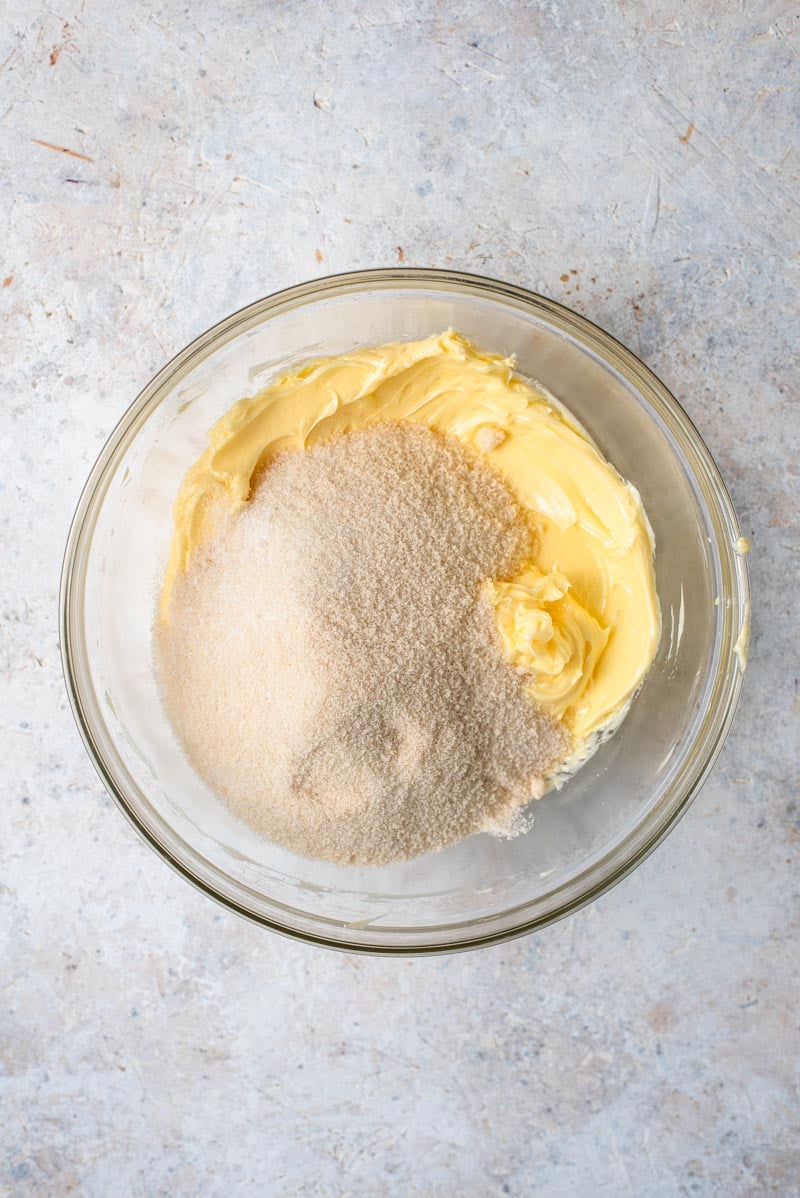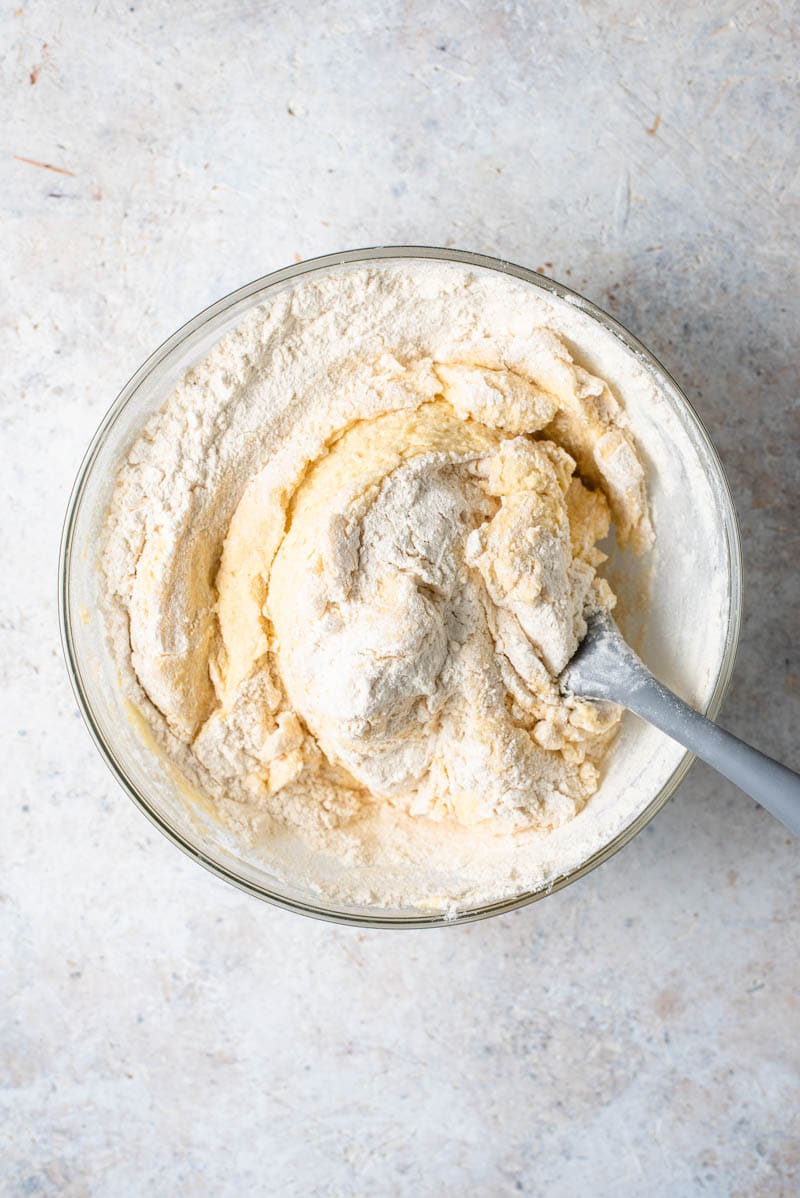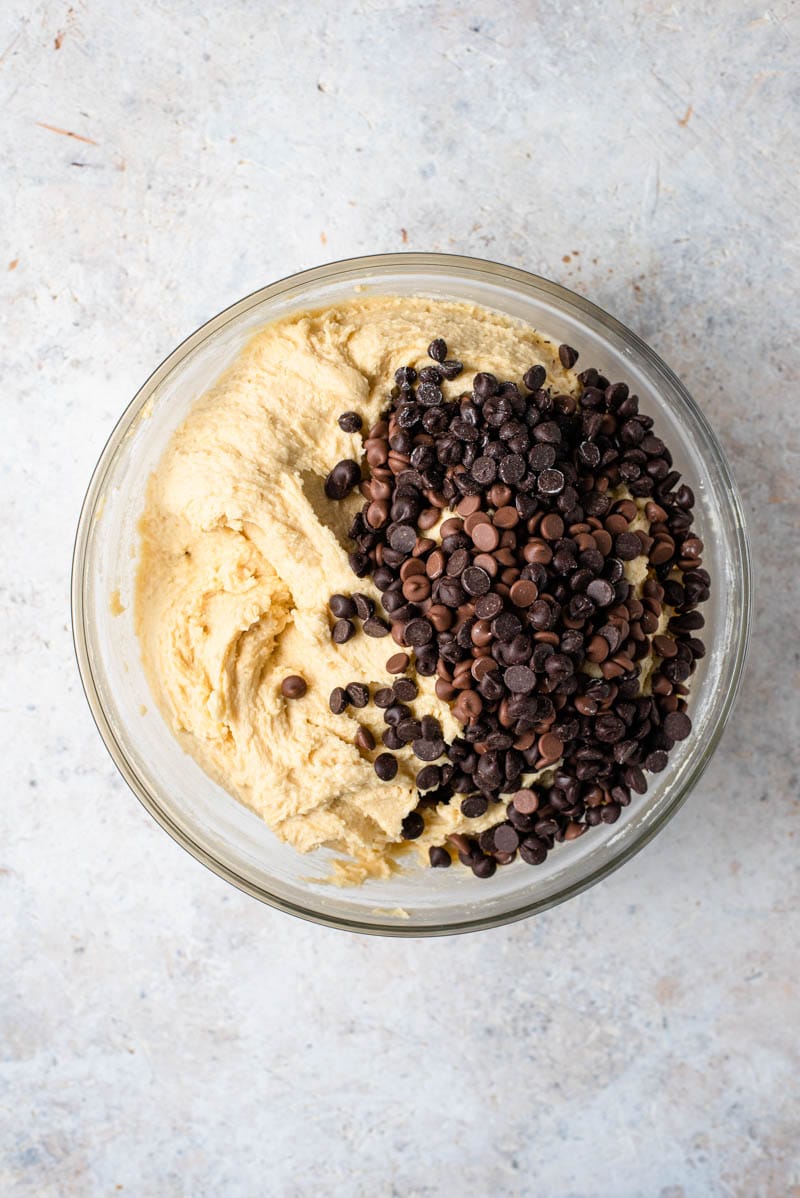 Drop 2 tablespoons dough per cookie onto prepared baking sheets; space dough at least 2 inches apart to allow for spreading. This allows for approximately 6 cookies per sheet.
Bake until golden, 9-11 minutes. Remove cookies from baking sheets, and allow to cool for 5 minutes on baking racks.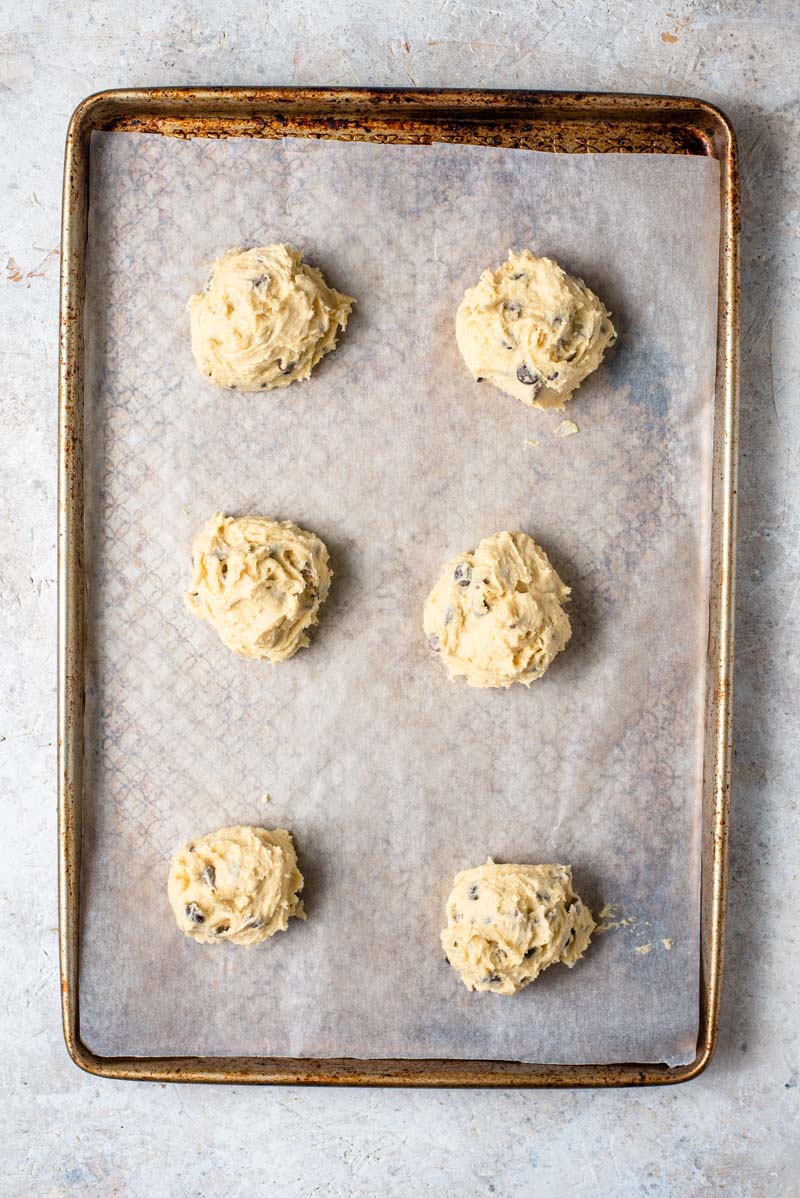 Brown Sugar Cookies – Variations and Flavors
Why not try white chocolate chips or butterscotch
You can add some citrus zest to the dough (lime, orange or lemon)
Why not add in different extracts instead of vanilla such as run or orange
You can also add in some colorful sprinkles instead of chocolate chips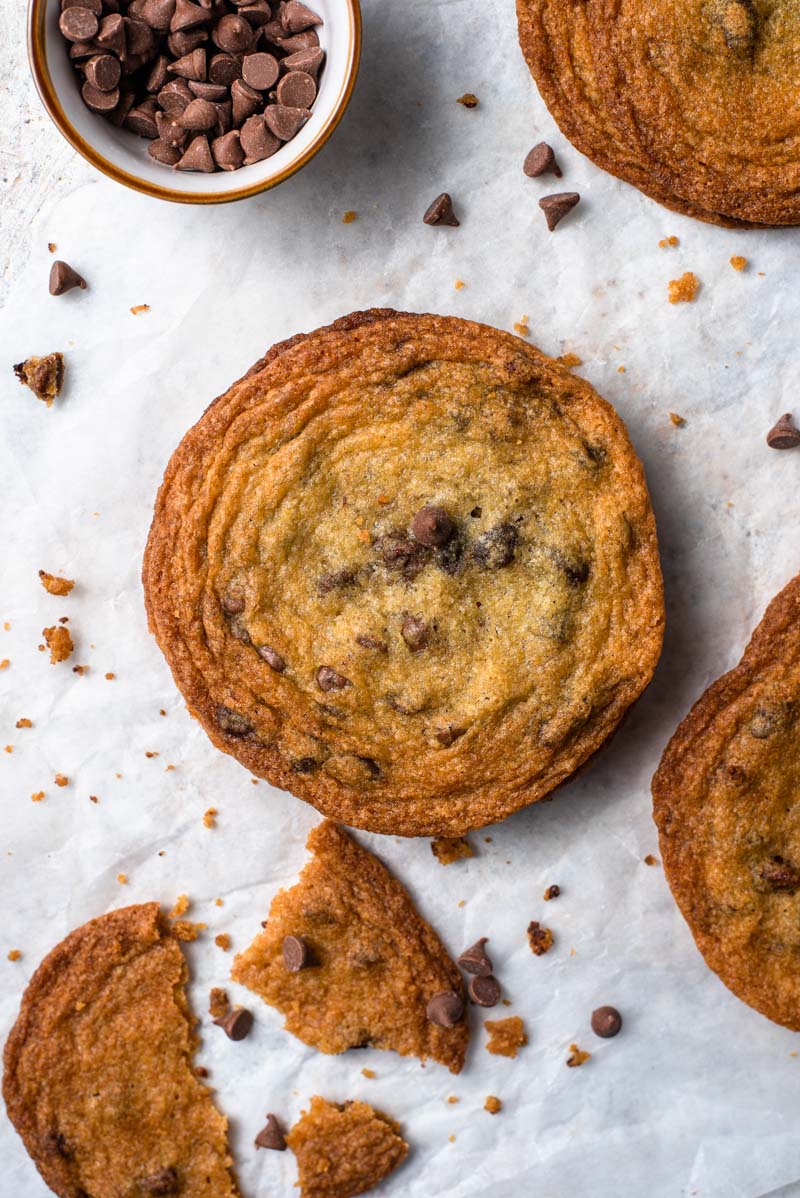 Top Tips for Making the Best Chocolate Chip Cookies
Make sure your butter is at room temperature before creaming.
Use a tablespoon measure to scoop out the dough. This will help you get even sized cookies.
You can use any kind of chocolate chips you like for this recipe.
I use light brown sugar to make these cookies if you use dark brown the cookies will be much darker in appearance and have a richer caramelized flavor.
You can make these cookies immediately or put the dough, covered in the fridge until you are ready to bake.
Make sure to line your baking tray with parchment paper so the cookies don't stick.
Let the cookies cool for at least 10 minutes before moving to a cooling rack or plate. If you try to move them straight from the oven they will be too soft and break.
My mom says to tell you Ghirardelli chips are a must.
More Cookie Recipes You Might Like: