Crispy Ranch Chicken is the quick and easy weeknight dinner you've been searching for! This chicken is made delicious with a handful of bold ingredients including crunchy Panko breadcrumbs and mouthwatering ranch seasoning mix. It's perfect for the whole family!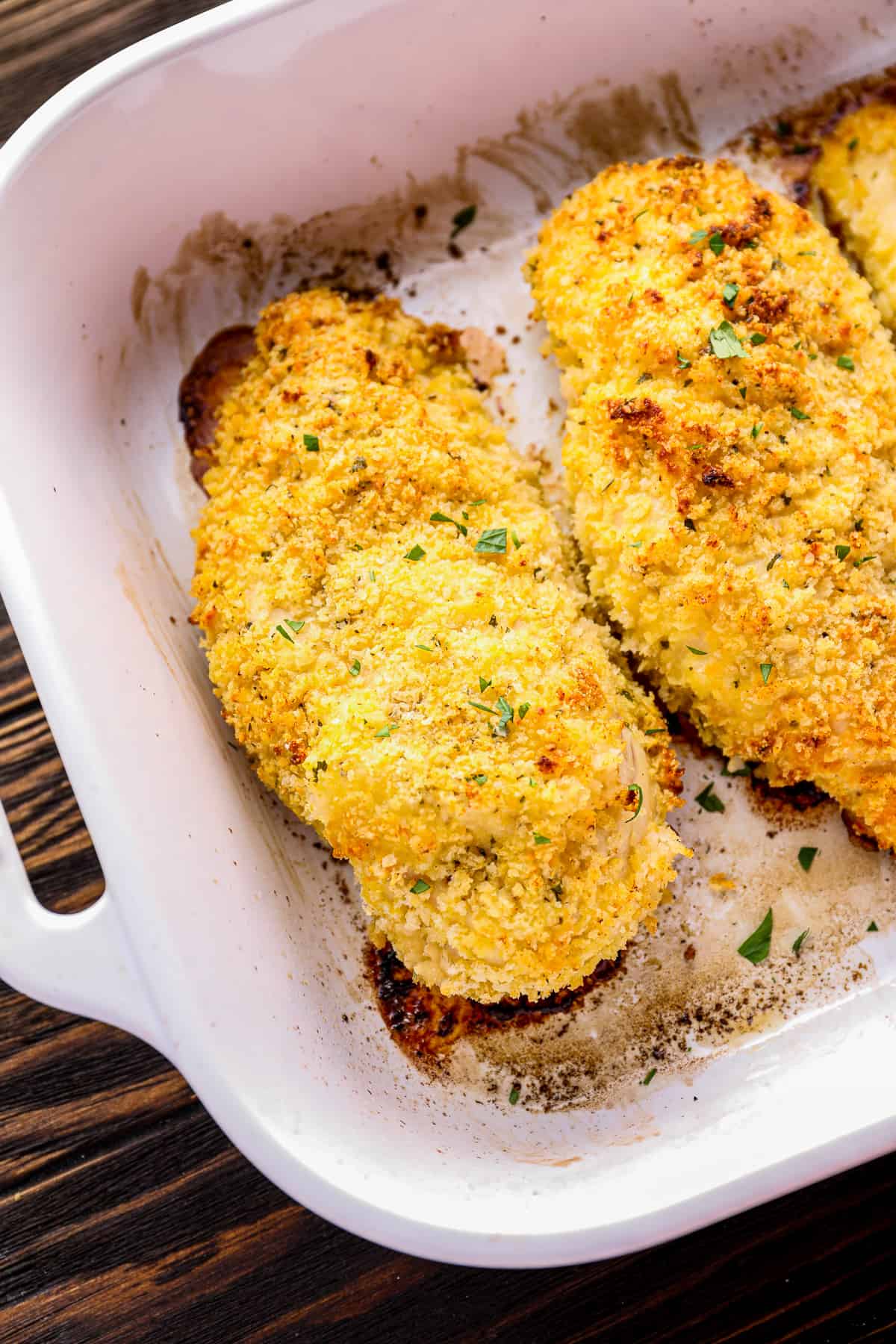 Easy Ranch Chicken
If there's one thing I think every little kid loves, no matter how picky they may be, it's RANCH! And let's be honest – adults love it, too! Ranch is one of those all-American flavors that you can put on so many different things to make it a million times more delicious. As a part of this crunchy chicken dinner, it's downright mouthwatering.
This easy ranch chicken is a weeknight staple for me not just because of how kid-friendly it is, but also because of how easy it is to make! The list of ingredients is minimal and budget-friendly, while the steps are clear cut and easy to follow. Plus, this is a fairly quick homemade dinner. It can be made in under an hour!
Why You'll Love this Baked Chicken Recipe:
EASY: Yes! This dinner is easy to make and even easier to eat. It's perfect for those weeknights when you need something fairly quick, easy, and delicious.
CRISPY: Panko breadcrumbs? Yes, please! This baked chicken coated with Panko breadcrumbs has a satisfyingly crispy bite to it.
FILLING: Just like any good chicken dinner, this hearty entree is sure to keep you full for quite a while.
Crispy chicken that's flavored with the prefect amount of ranch? Sign me up!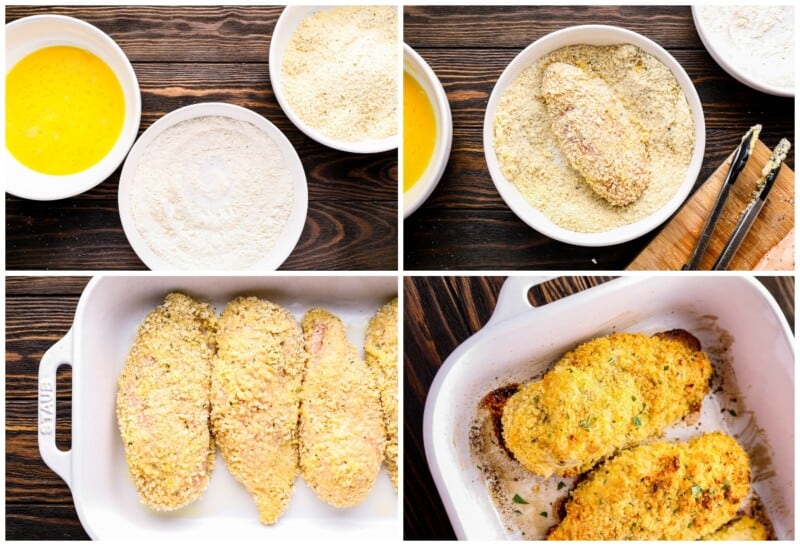 How to Make Crispy Ranch Chicken
You can jump to the recipe card for full ingredients & instructions!
Prep the kitchen by preheating your oven to 375°F and spraying a baking dish.
Season both sides of the chicken with salt and pepper.
Create a dredging station consistent of three separate bowls.
Dredge the chicken accordingly.
Place the prepared chicken into the baking dish and spray the tops of the chicken with olive oil.
Bake the chicken for 30 minutes.
Recipe Notes
Remember, chicken isn't safe to eat unless the internal temperature reaches 165°F. Use a meat thermometer to measure the temperature before you remove the chicken from the oven.
For the most flavorful results, use Homemade Ranch Seasoning Mix.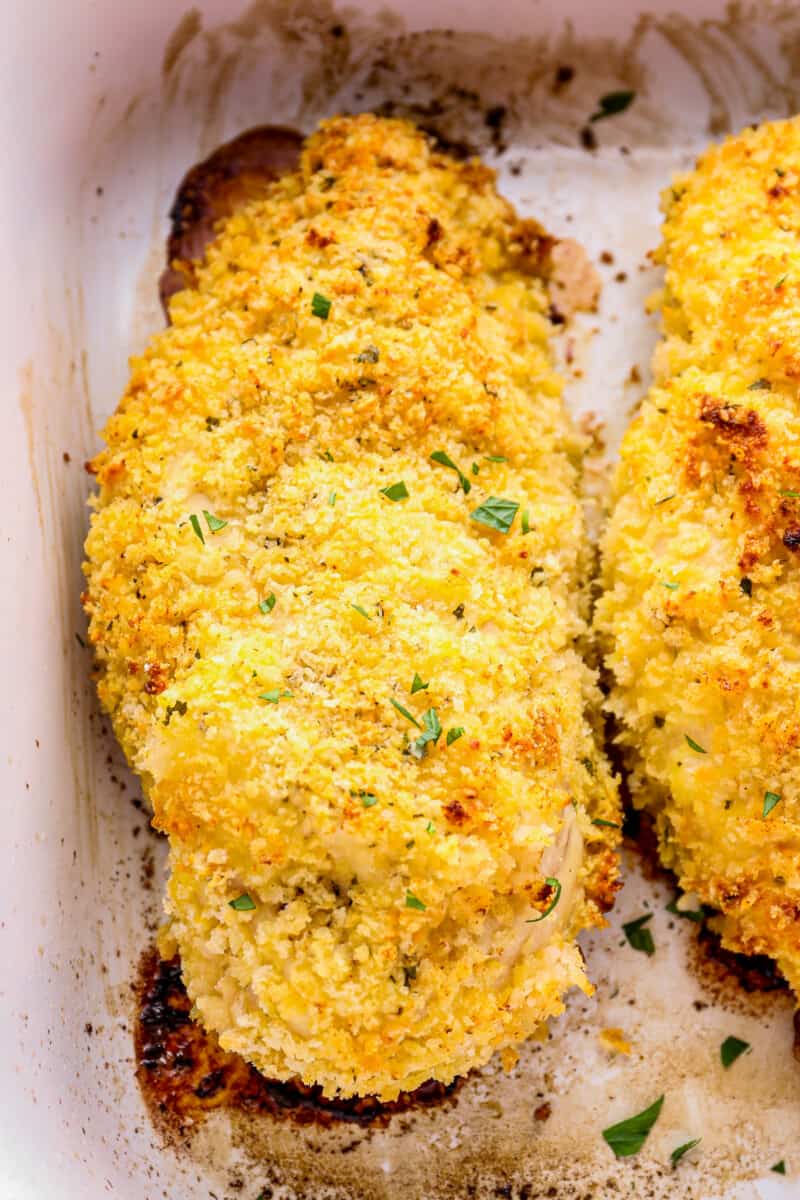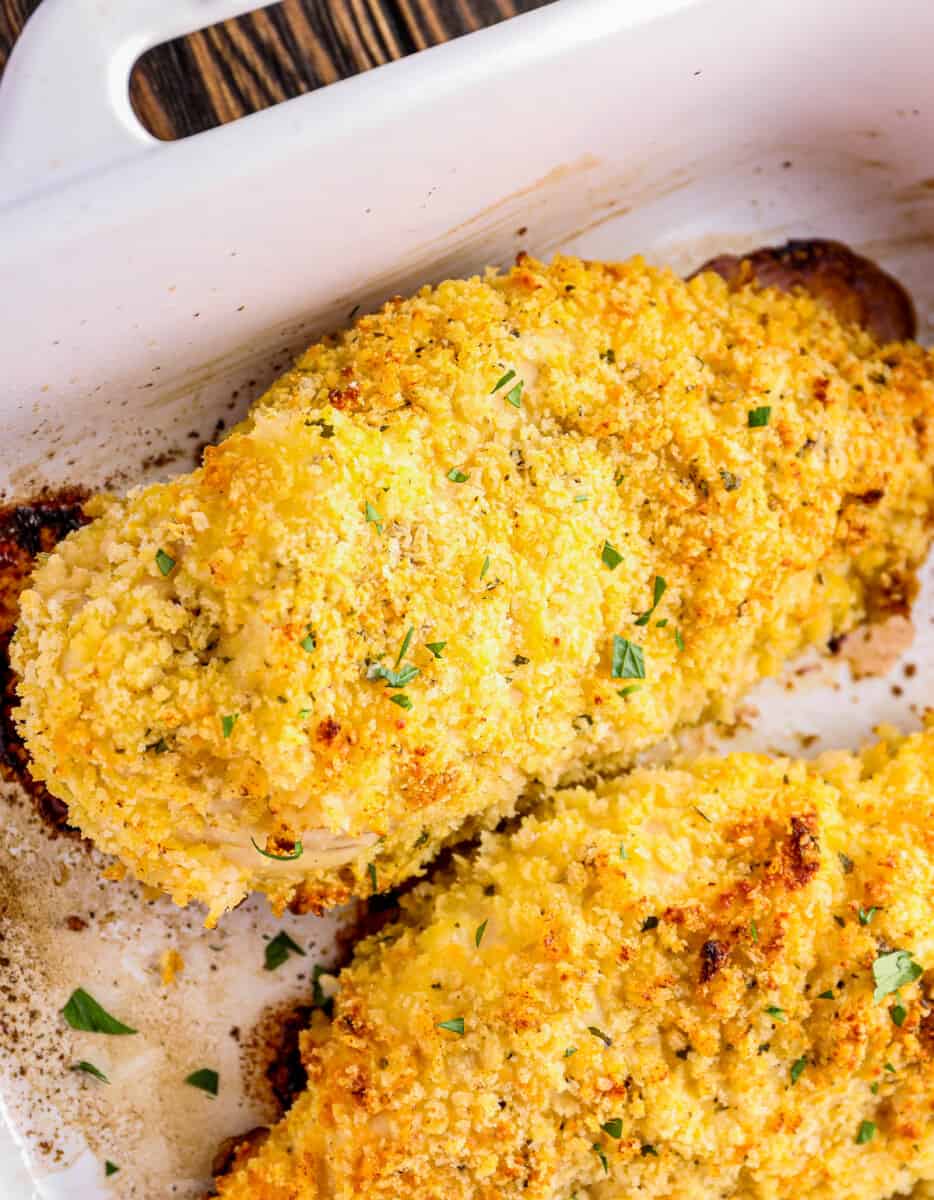 What is ranch seasoning mix?
Heaven on earth! Joking… Kind of. It's a simple combination of herbs and spices that create that signature ranch flavor we all know and love.
What kind of chicken should I use for ranch chicken?
Chicken breasts work best for this recipe.
Can I make this chicken on the stovetop?
Yes! Simply cook the chicken in a pan over medium high heat for about 4 minutes per side, continuing to flip and cook until the internal temperature reaches 165°F.
When will I know the chicken is cooked through?
Just make sure to use a meat thermometer to check the temperature of the thickest part of the chicken.
Serving Suggestions
Keep things even more ranch-tastic with these side dishes!
So much ranch, so little time!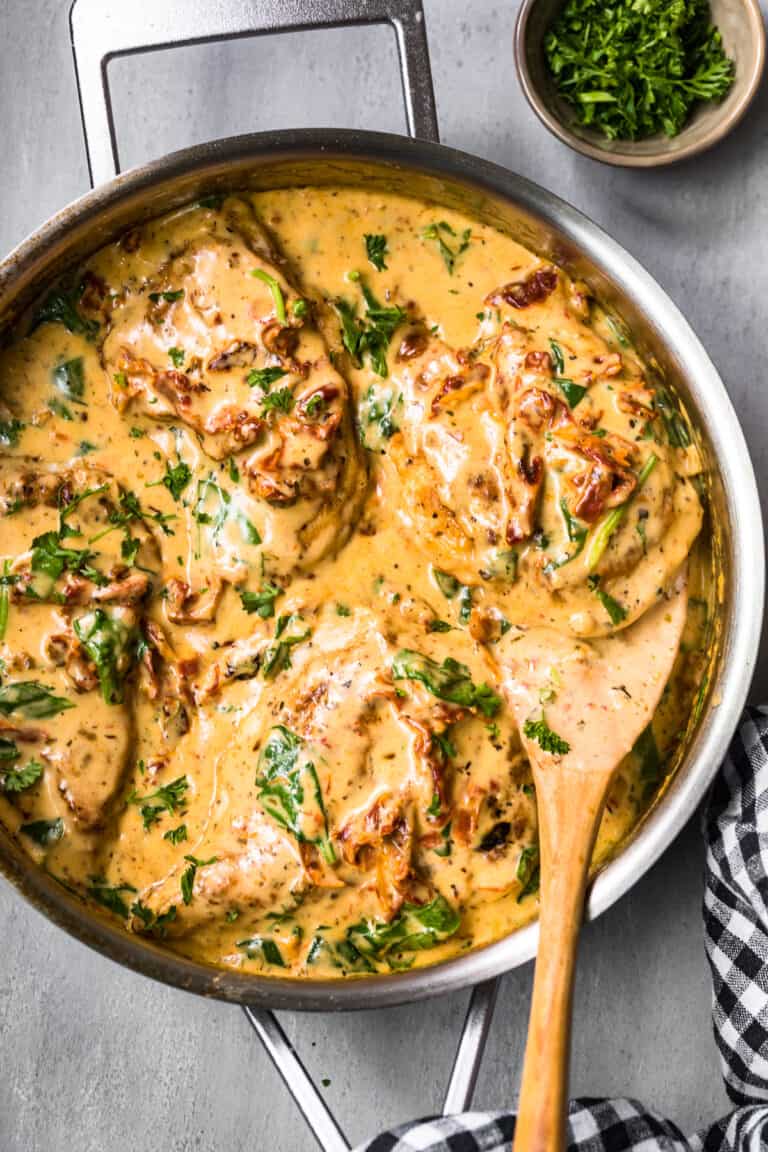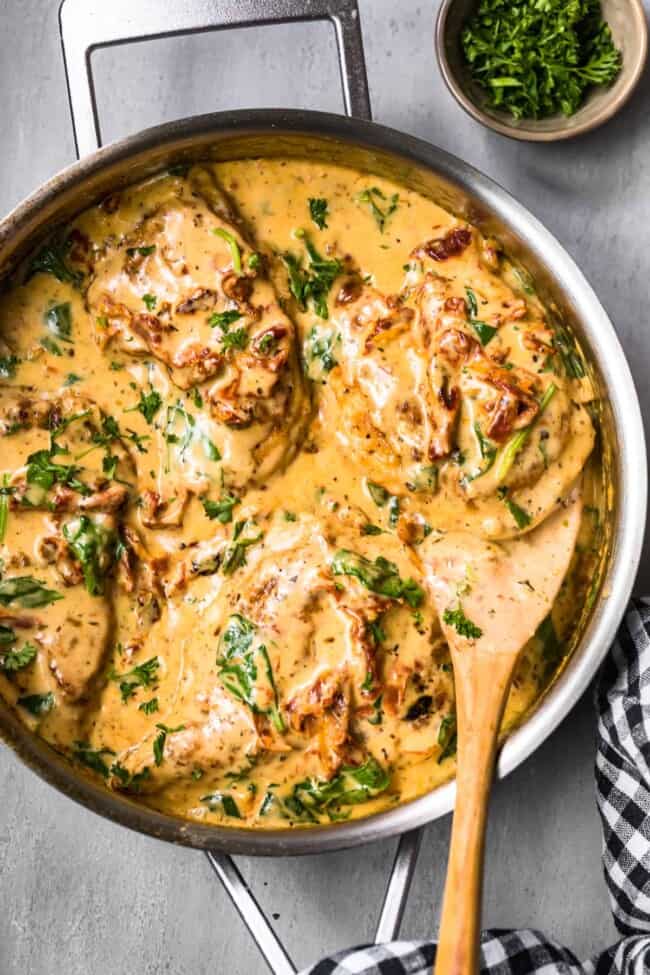 Winner Winner Chicken Dinner
72+ Chicken Dinner Recipes
See our Chicken Guide for all the best chicken recipes plus tips and tricks for juicy chicken every time.
Chicken Dinner Recipes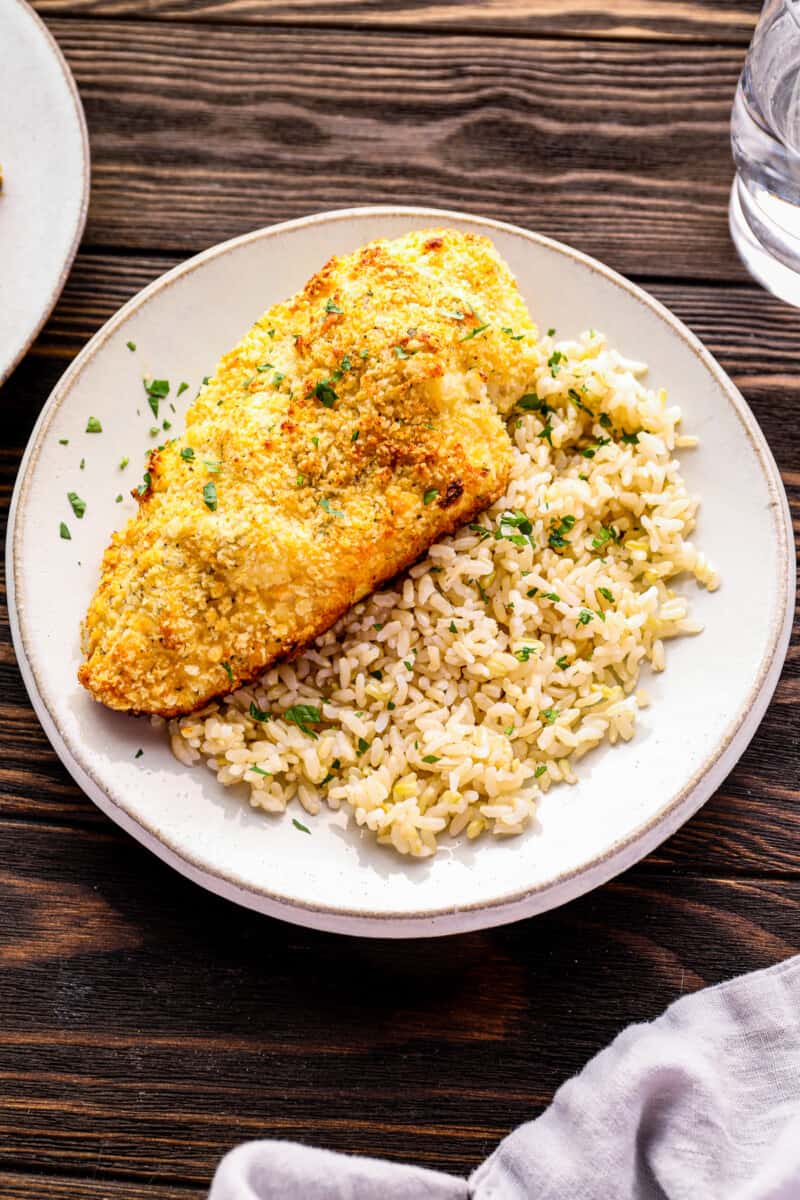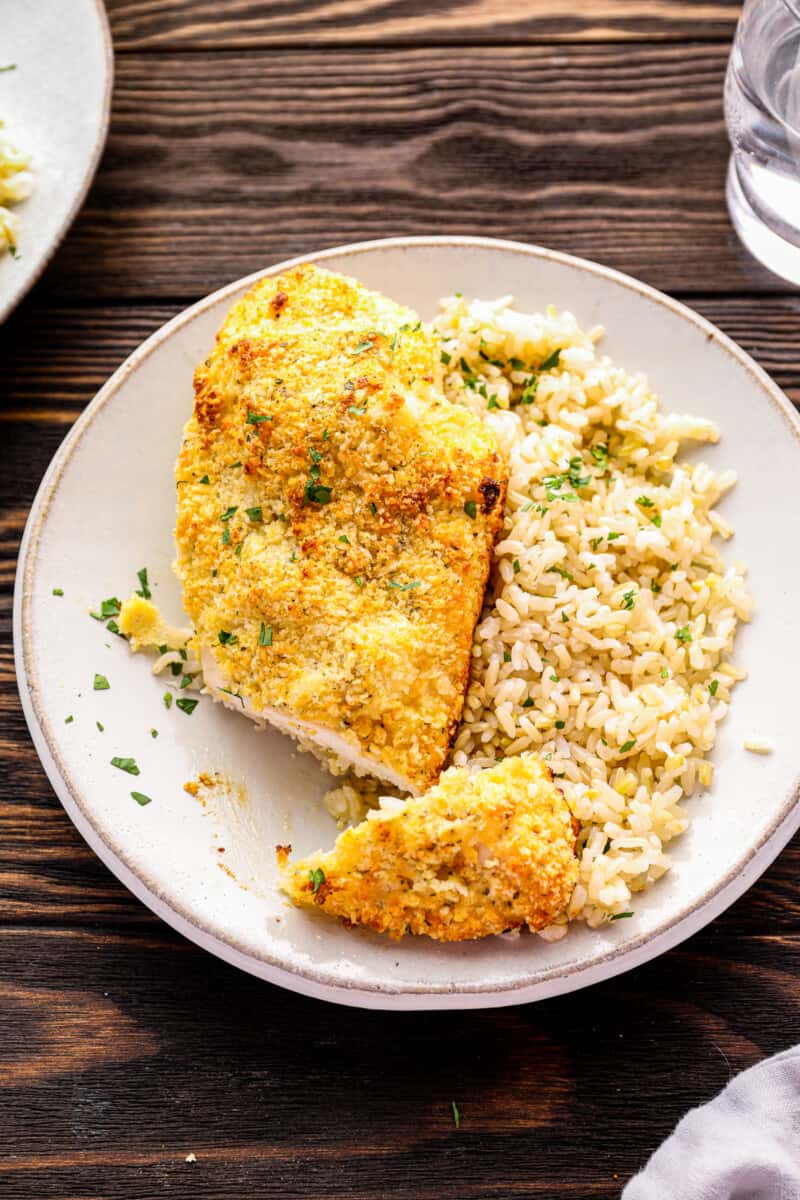 Tips!
For the best results, freshly grate the parmesan cheese yourself.
When you spray the tops of the chicken with olive oil, try not to overdo it! You don't want the breadcrumbs getting oily and soggy.
Trim the fat off of the chicken breasts prior to dredging if there is any.
Crispy, ranch-y, and easy to make. There's a whole lot to love about this chicken dinner!
How can I make extra crispy ranch chicken?
Heat 1 tablespoon of butter and 1 tablespoon of oil in a pan. Sear the chicken until crispy on both sides, about 4 minutes. Place into the oven and bake for 20 minutes or until the chicken reaches 165°F.
Can I double this recipe?
You sure can! Just make sure to bake in batches. You can keep the first batch of chicken still warm from the oven by placing it on a plate and wrapping it with foil.
Can I use gluten free breadcrumbs?
Absolutely! While Panko breadcrumbs might be my go-to, pretty much any kind of breadcrumbs will be tasty with this easy recipe.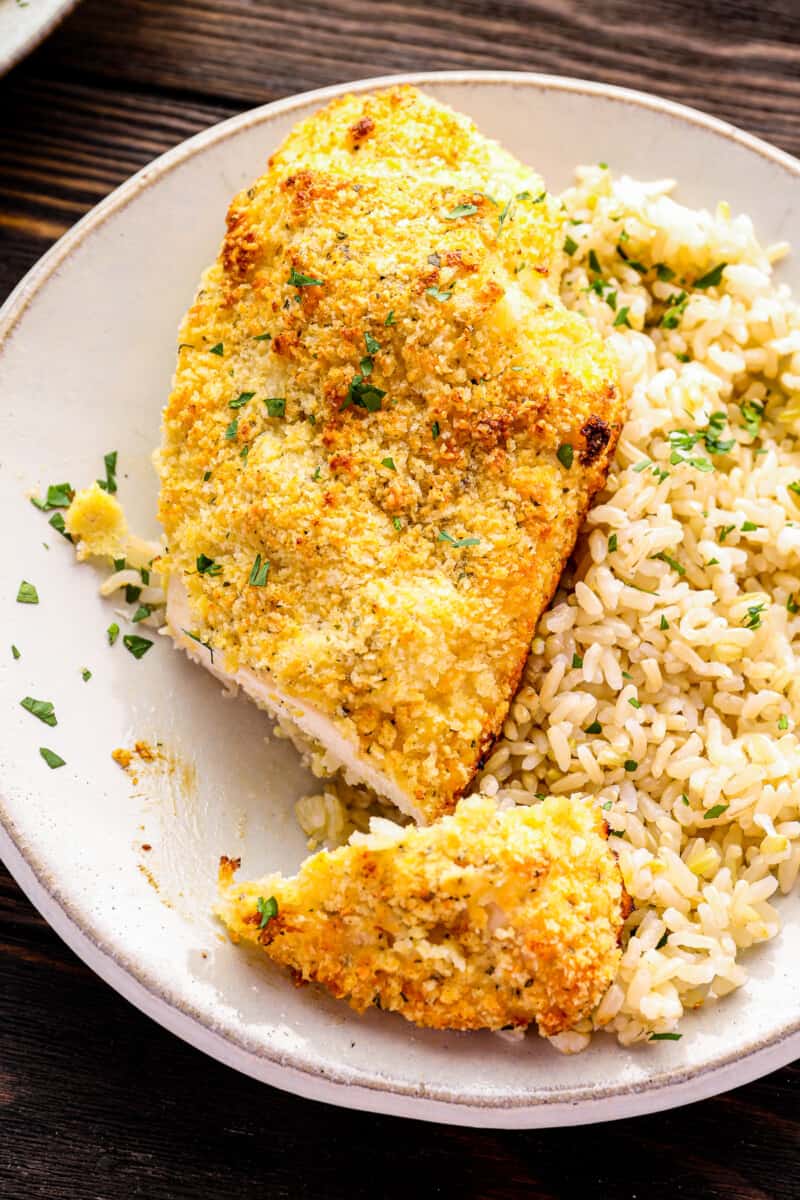 Baked crispy ranch chicken is a dinner that kids will actually eat and adults will crave like crazy! To truly satisfy everyone at your dinner table, make this easy meal today.
If you make this recipe be sure to upload a photo in the comment section below or leave a rating. Enjoy! You can also jump to recipe.