Ranch Fried Pickles are the perfect easy snack or sandwich topper! Crispy and crunchy, with a tangy ranch flavor. So addicting!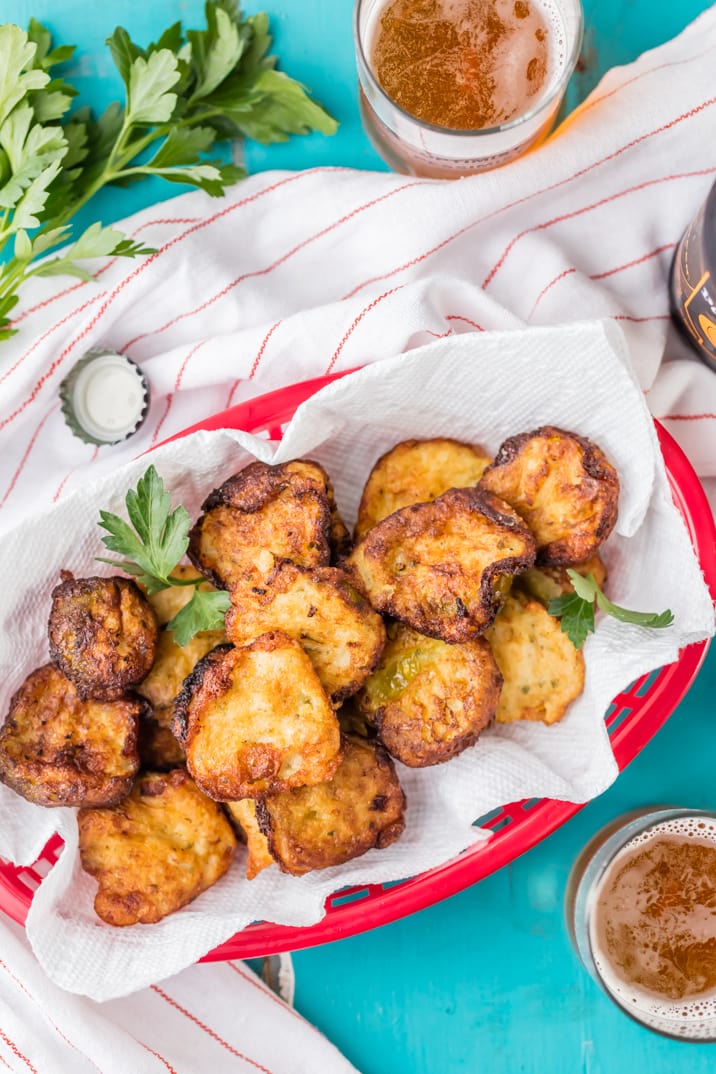 Ranch Fried Pickles
Ranch Fried Pickles are the absolute best! This recipe takes simple pickles and kicks them up a giant notch by adding a ranch dressing packet right into the batter. You won't believe how much of a game changer it is! You'll never go back to regular ol' pickles again.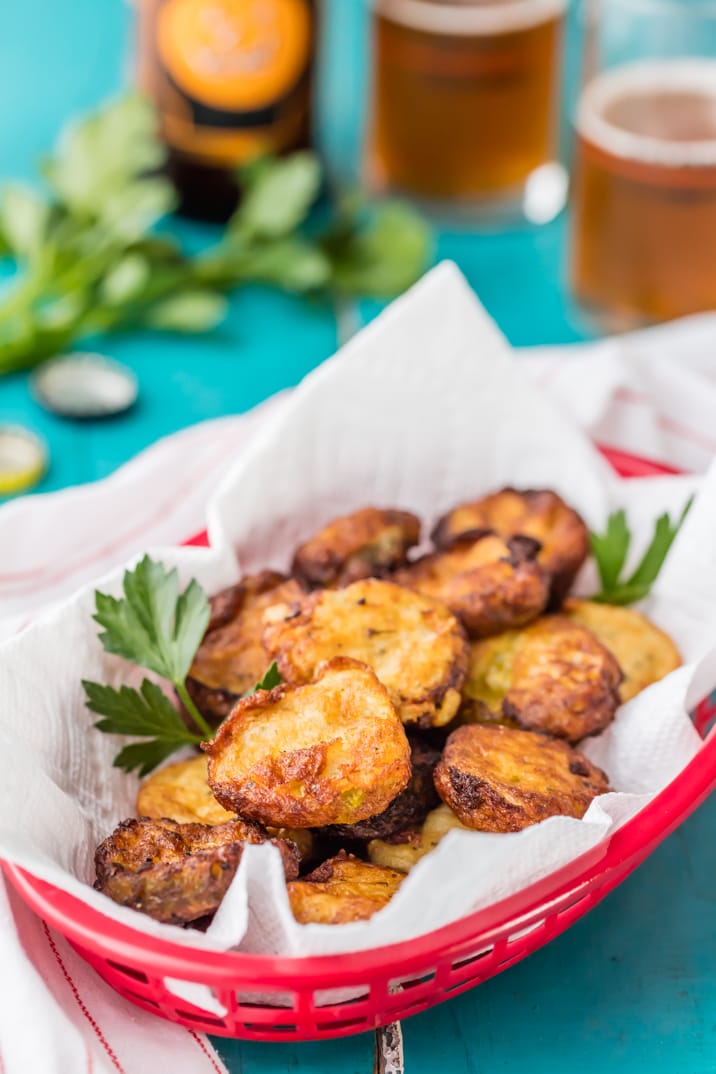 Top your sandwiches with these tangy pickles, or dip them in blue cheese, buffalo sauce or even more ranch. Delicious!
What Kind of Pickles Are Best for Ranch Fried Pickles?
In my opinion dill or bread and butter pickles make the best fried pickles. They're crisp, firm and have such a deliciously tangy flavor.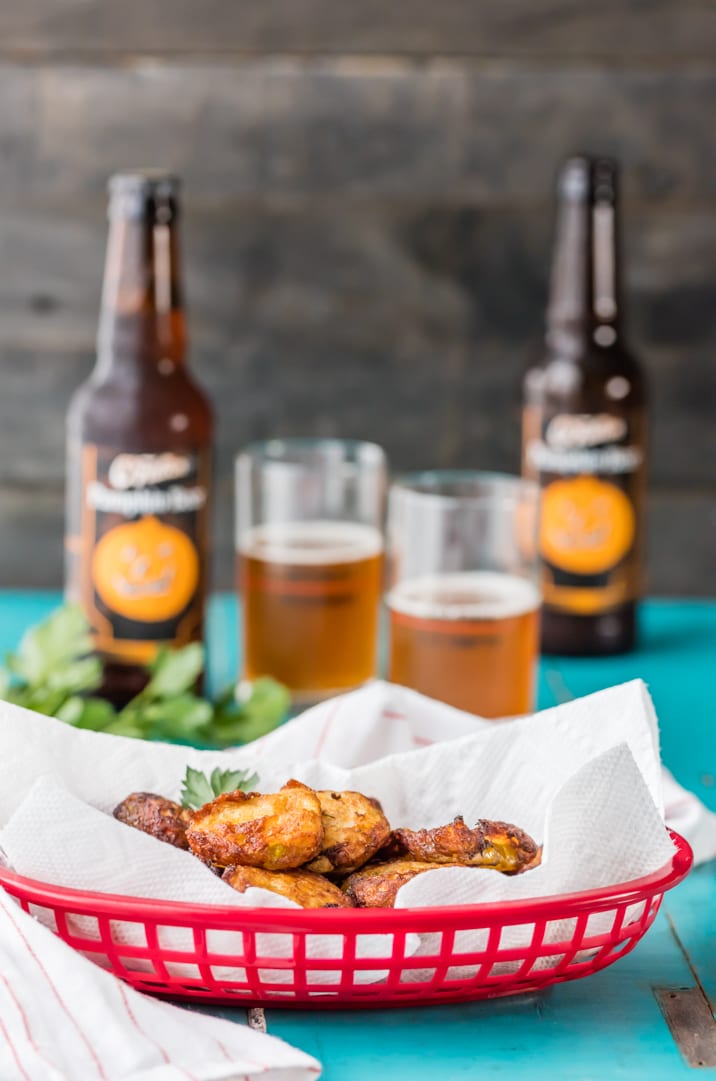 Can You Reheat Fried Pickles?
Reheating your leftover ranch fried pickles in the oven is the best way to heat them up without making them soggy. Place leftovers on a cookie sheet and bake at 350 until they're hot and crispy. Delish!
Can You Bake Fried Pickles?
You can bake pickles instead of frying them but dipping and breading the pickles as directed below, but baking at 450 until golden and crispy, about 15 minutes. But you've got to try frying them! They're worth the extra few calories, I promise!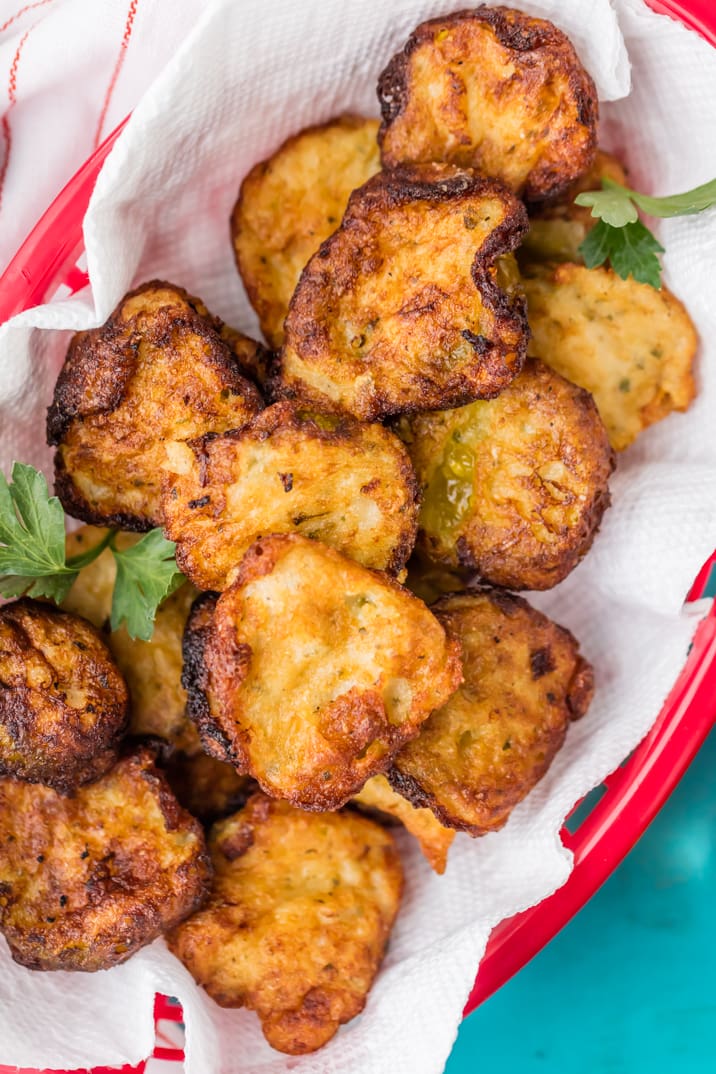 How Do You Make Fried Pickles Crispy?
The trick to getting extra crispy ranch fried pickles is to blot out any excess liquid from the pickles by blotting on a paper towel. Then dip the pickle slices in the flour and batter and fry as directed below. They'll turn out crisp and delicious every time!
Check out the recipe card below for all the details on how to make these scrumptious Ranch Fried Pickles. Enjoy!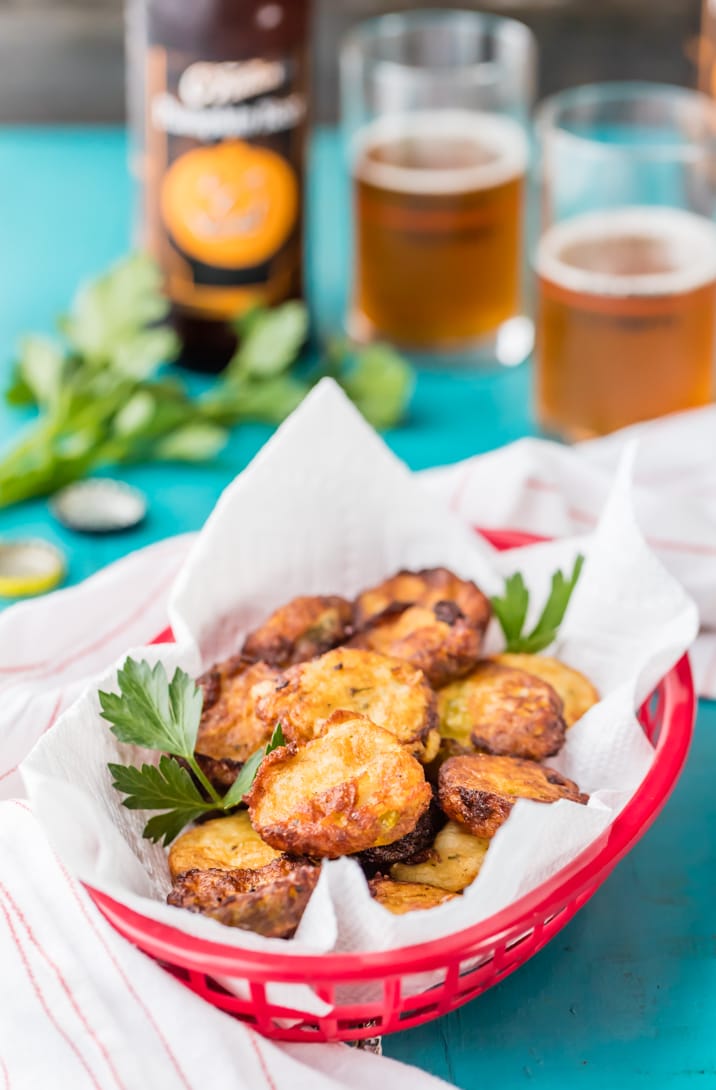 What To Serve With Ranch Fried Pickles
Serve these pickles on top of your favorite sandwiches, burgers, hot dogs or salads. Try out different dips. These are the most versatile little appetizer. Try them with a few of these favorite recipes:
These are such an easy snack to make for a crowd. Game day, picnic lunches, just about any occasion is the right occasion for a batch of these ranch fried pickles. Enjoy!