Anyone can make DIY FLAVORED POPCORN SALT! It makes for such a fun gift. It's easy to make flavored salt in virtually any flavor! Perfect for your favorite dishes and especially perfect for fun popcorn!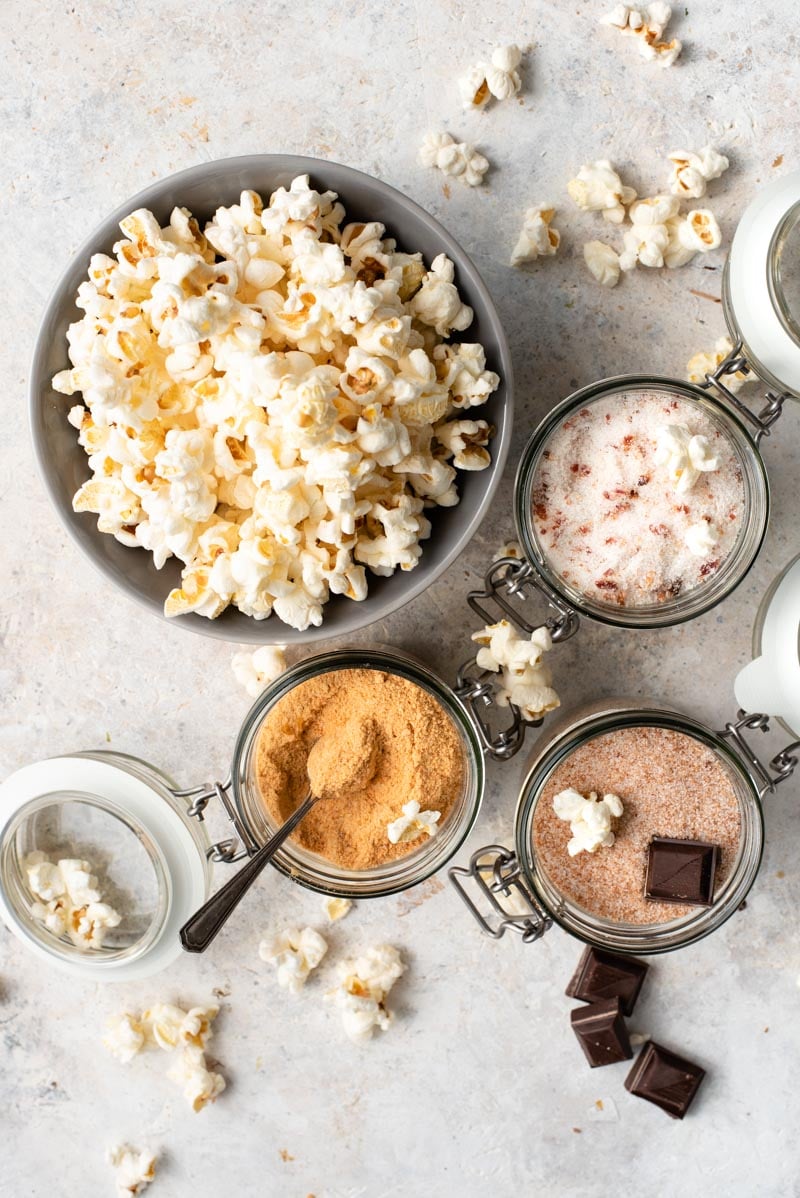 Popcorn salt is so much fun to make and the flavors are endless! Once you learn how to make these 3 fun flavors you can experiment with whatever flavors you want (like this Kettle Corn seasoning).
Jazz up your movie nights or give these salts to your foodie friends, they make great gifts tied with a pretty ribbon and gift tag.
What Salt to Use?
You can pretty much use any salt to make your own popcorn salt but I prefer to go for finer sea salt or sea salt flakes. Extra fine sea salt will give you a finer texture and flakes will be slightly rougher and chunkier.
Tip: If you go for sea salt flakes or rock salt then you may need to grind the salt using pestle and mortar or a small coffee grinder to get a finer consistency.
How to Make Flavored Popcorn Salt – 3 Ways
This recipe is so simple that I just had to give you a few different flavor options. Some savory, some sweet, but all delicious!
Flavor #1: Bacon Parmesan Salt
Um yeah. I don't think I need to say much about this one. Cheese and Bacon, made into a salt. You'd be a fool not to love that!
Instructions
Put all ingredients in a food processor and pulse until fully combined.
Store in an airtight container for up to two weeks.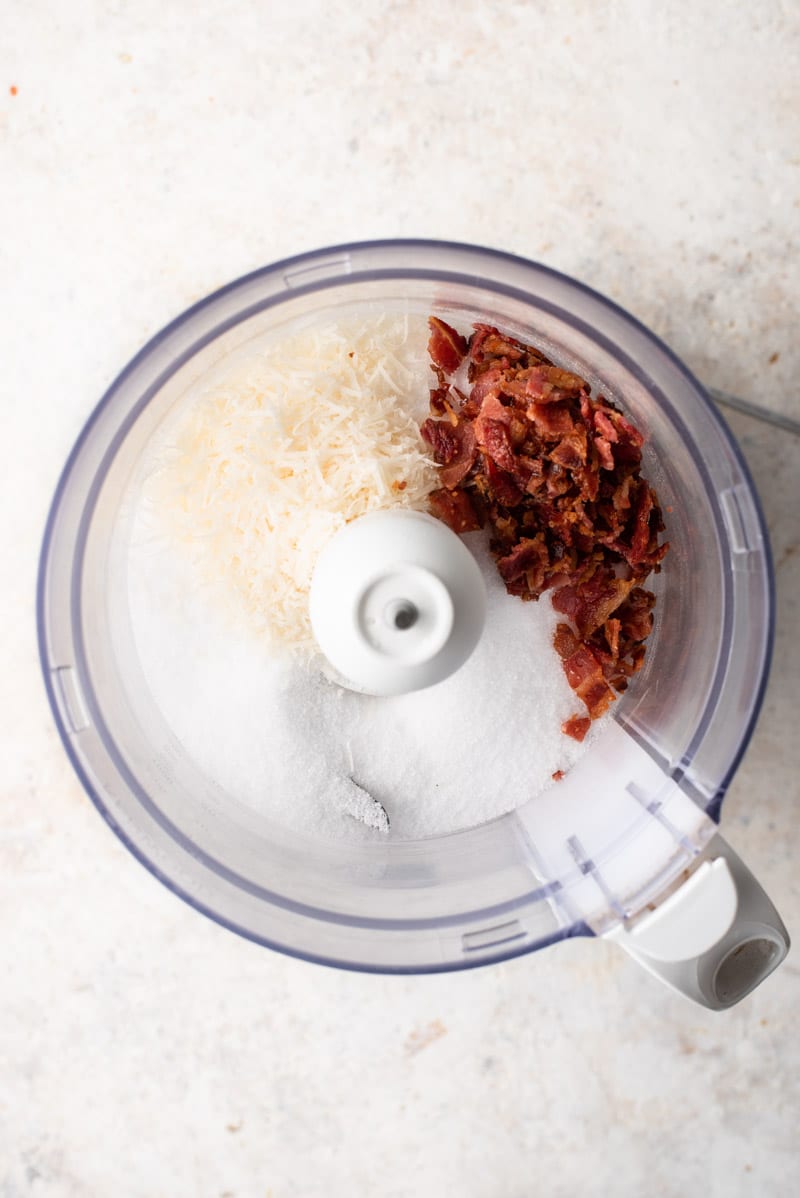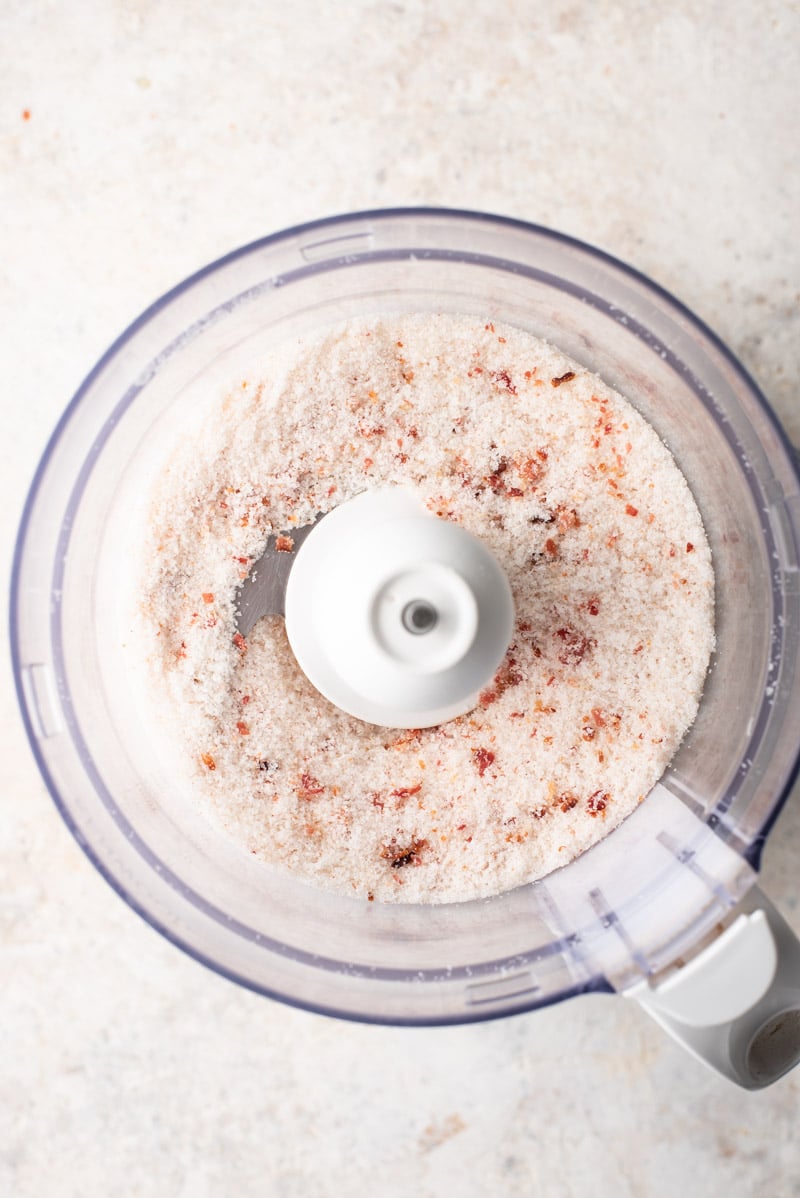 Flavor #2: Buffalo Ranch Salt
Another no-brainer. Buffalo Sauce and ranch are a match made in DIY Popcorn Salt HEAVEN!
Instructions
Preheat oven to 170°F (or the lowest setting on your oven)
Place all ingredients in a food processor and pulse until combined.
Spread salt on a parchment lined baking sheet and bake for 2 hours. Every 30 minutes, flip the salt to make sure it doesn't burn or meld together.
Put salt back into food processor and pulse once more. The salt should break up and form a finer consistency. Enjoy!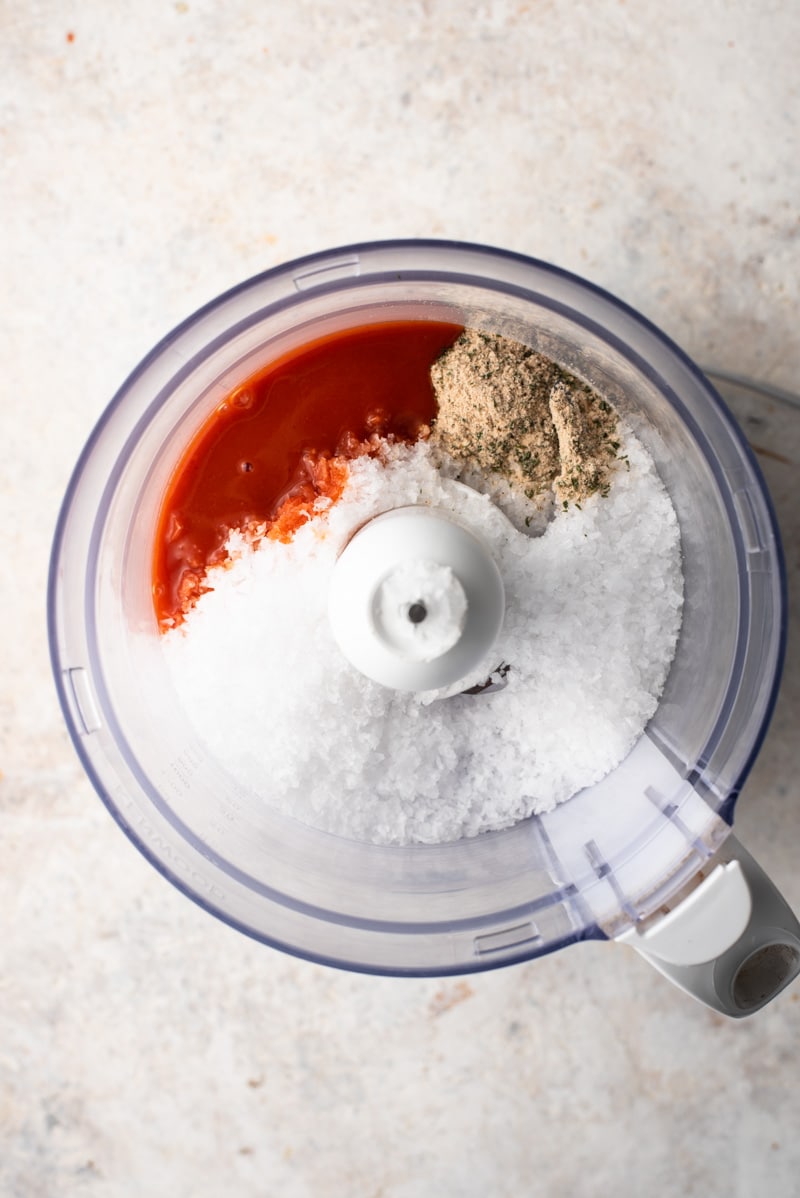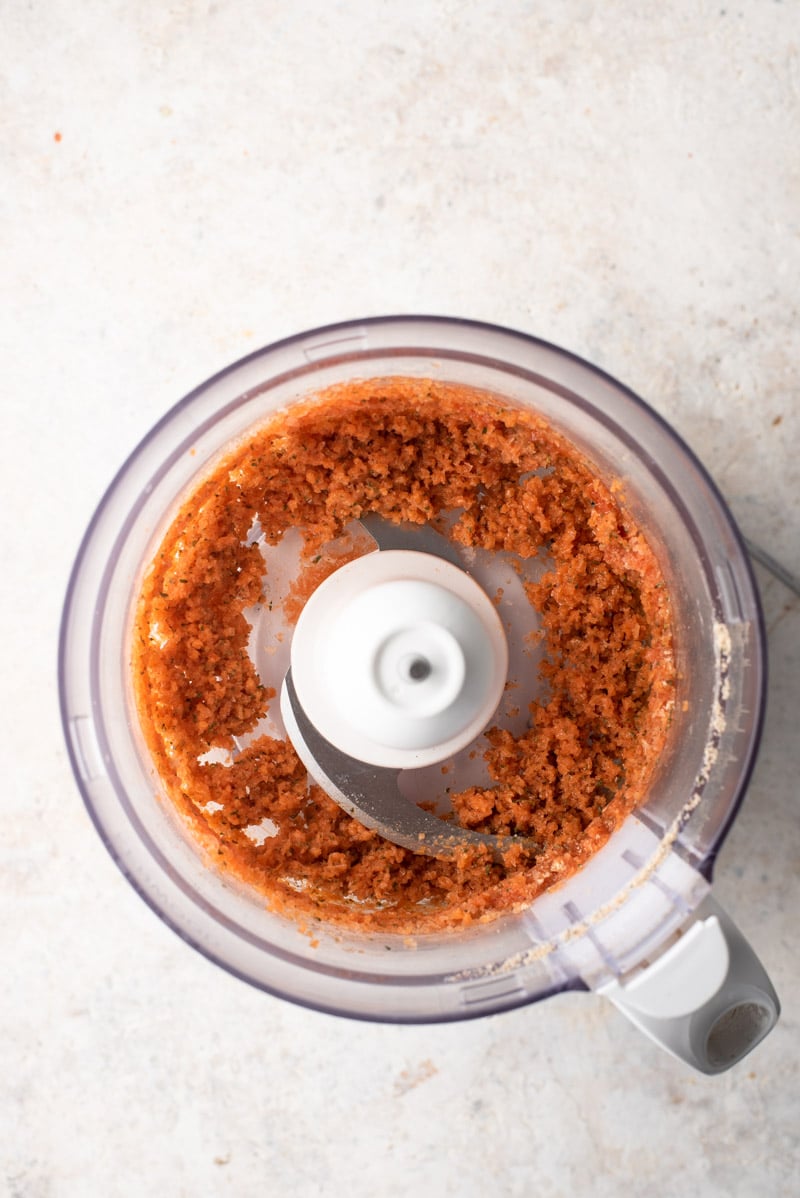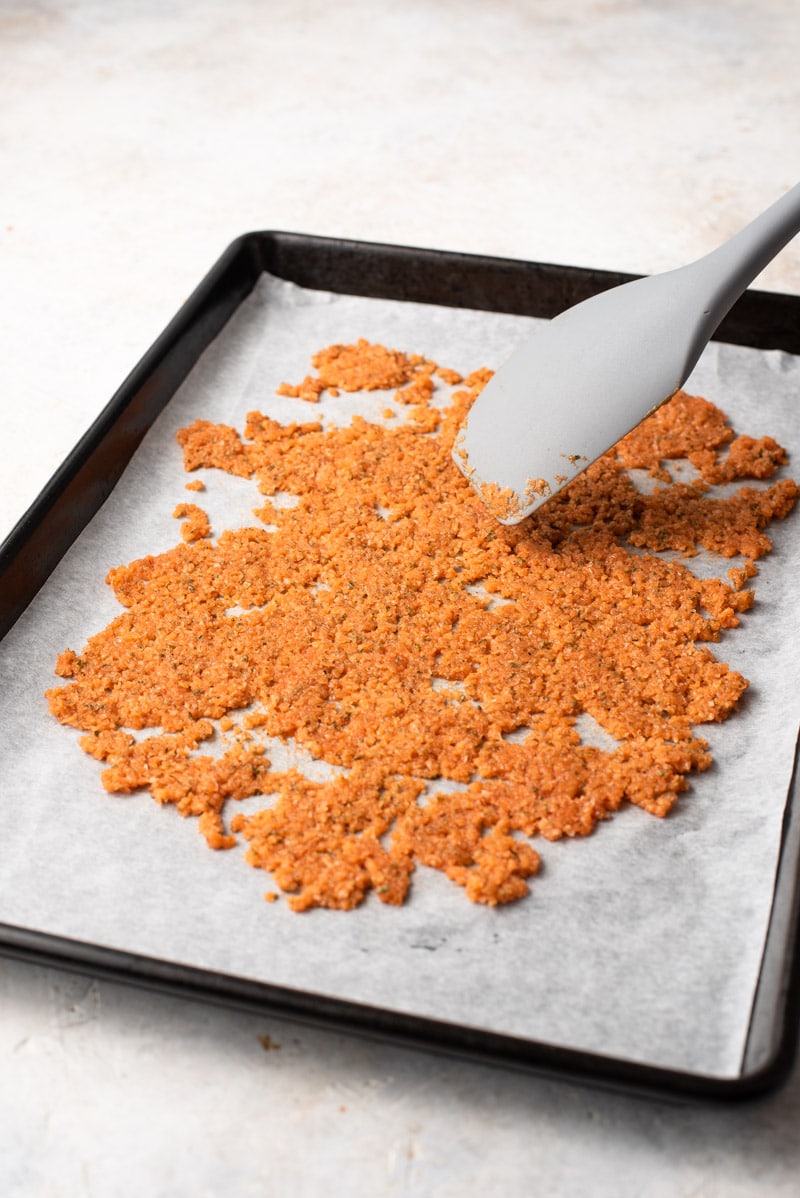 Flavor #3: Chocolate Wine Salt
This one might seem like a stretch, but I think it was my favorite! So different, but the flavors just go together. I made it super easy by using a reduction made from Chocolate Wine. The less ingredients, the easier! Yum.
Instructions
Preheat oven to 170°F or your oven's lowest heat setting.
Pour bottle of wine into a medium saucepan and simmer on low heat until it reduces significantly and becomes a syrup. This might take 45 minutes to an hour. Take off of heat.
Place salt and wine reduction in food processor and pulse until well combined. This mixture will be relatively sticky.
Spread mixture on a parchment lined baking sheet and chop up as much as possible to spread the salt up.
Bake for 2 hours, flipping and chopping it every 30 minutes
Once dried out, return the salt to a food processor and pulse. The salt should break up and form a thinner/more salt like consistency.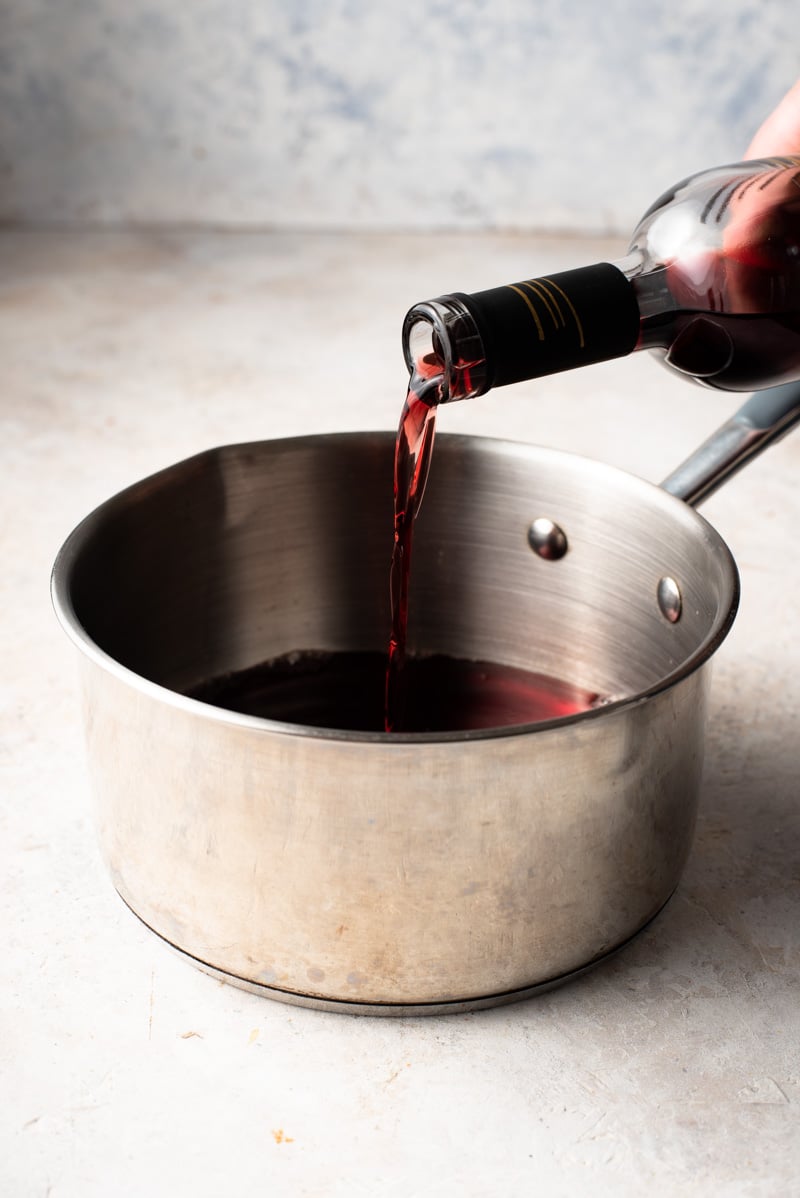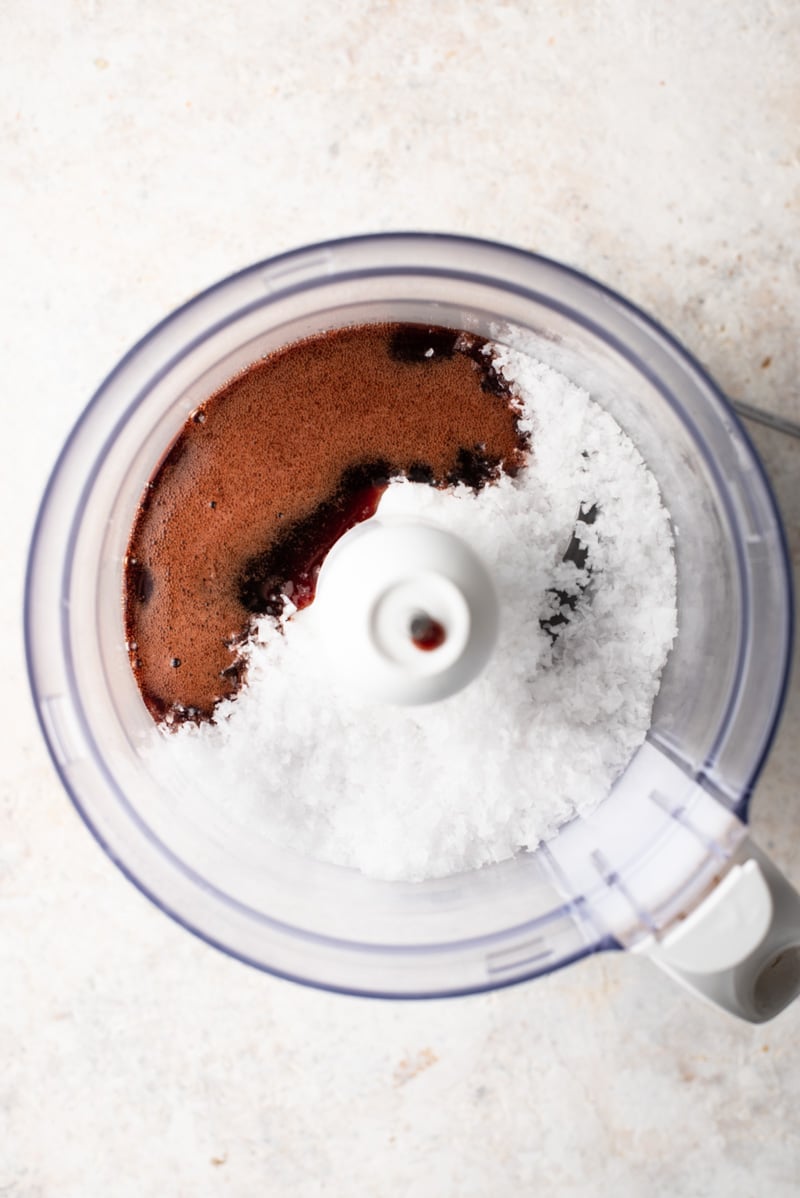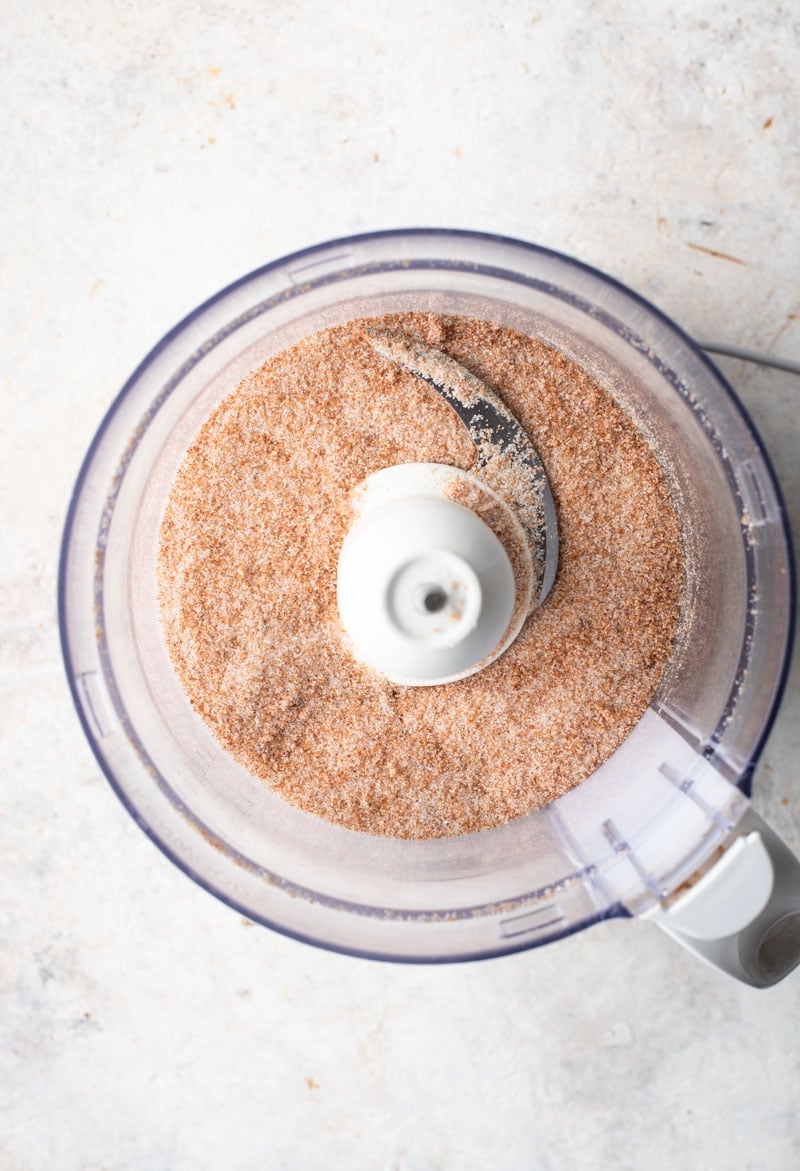 I just think these are so fun, and I'm so glad I stumbled upon the fabulous idea on Chew Town. Get creative with your flavors, the sky is the limit!
I can't take credit for this brilliance. I got the idea (and all the amazing tips) from one of my FAVORITE blogs, Chew Town. It's a gorgeous and creative site and I hope you check it out asap! Click HERE for her post and read great details about the different methods of making this salt happen. Plus she did some really cool flavors. Check it out!
Other Ways to Use Popcorn Salt
You don't just need to stick to popcorn with this; why not use these sassy salts to jazz up dinnertime! I love to use them to marinade meats such as chicken, pork and beef.
The buffalo popcorn salt would be perfect for savory Mexican dishes such as fajitas, enchiladas and salsas.
Why not use the bacon salt to flavor your next batch of mac and cheese and the chocolate salt would be the perfect way to flavor desserts!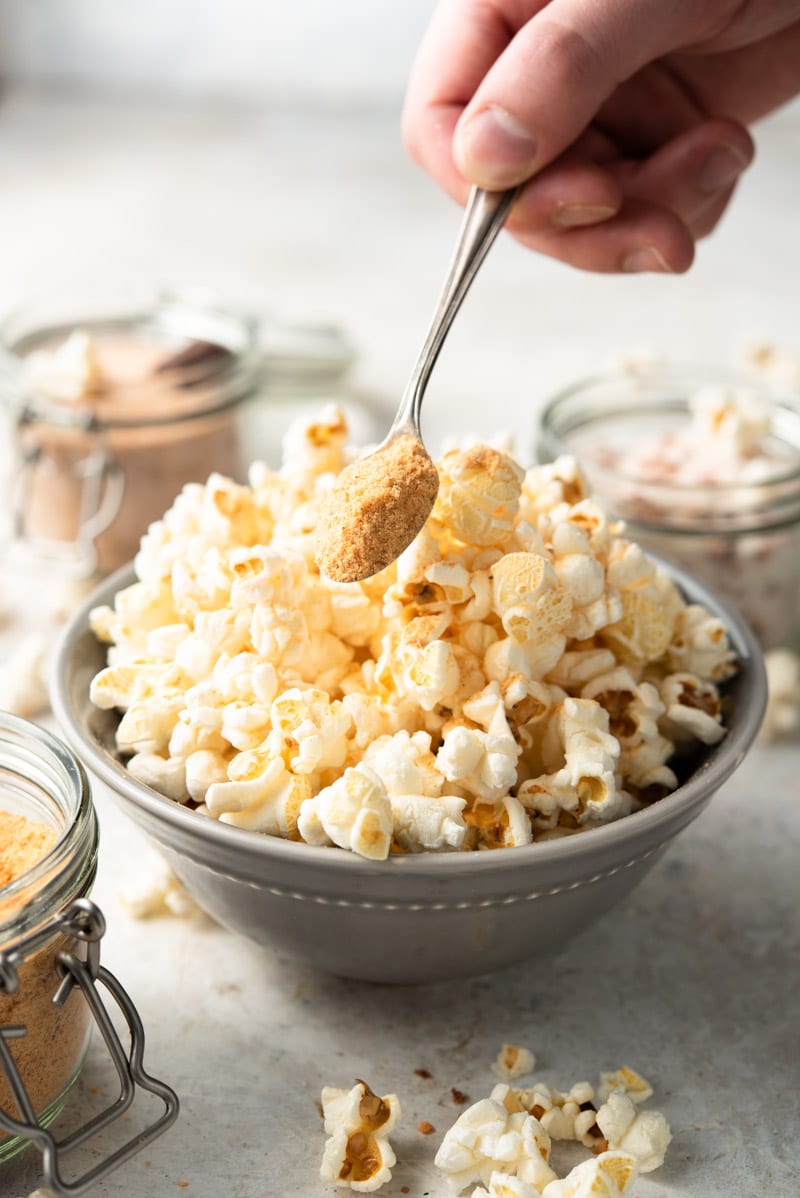 Top Tips for Making Homemade Popcorn Salt
Go for a good quality fine sea salt.
If you use flakes or rock salt you'll need to grid the salt further in a pestle and mortar or coffee grinder to get a finer consistency. If you are using the salt for another purpose (marinating meat etc) then you can keep it as it is.
You can easily adapt the flavors with different herbs, spices, sauces, and syrups.
If your flavor of choice is wet (wine, sauce or syrup) then you'll need to bake the salt in the oven to dry it out.
Dry flavorings such as herbs and spices will be ready immediately.
Store the salts in sealed containers (the shelf life will depend on the flavorings you use).
More Fun Snacks You Might Like: