It's so easy to make your own Everything Bagel Seasoning with just a few pantry staples. Easy and quick to make, this seasoning has so many uses, you'll be sprinkling it on everything!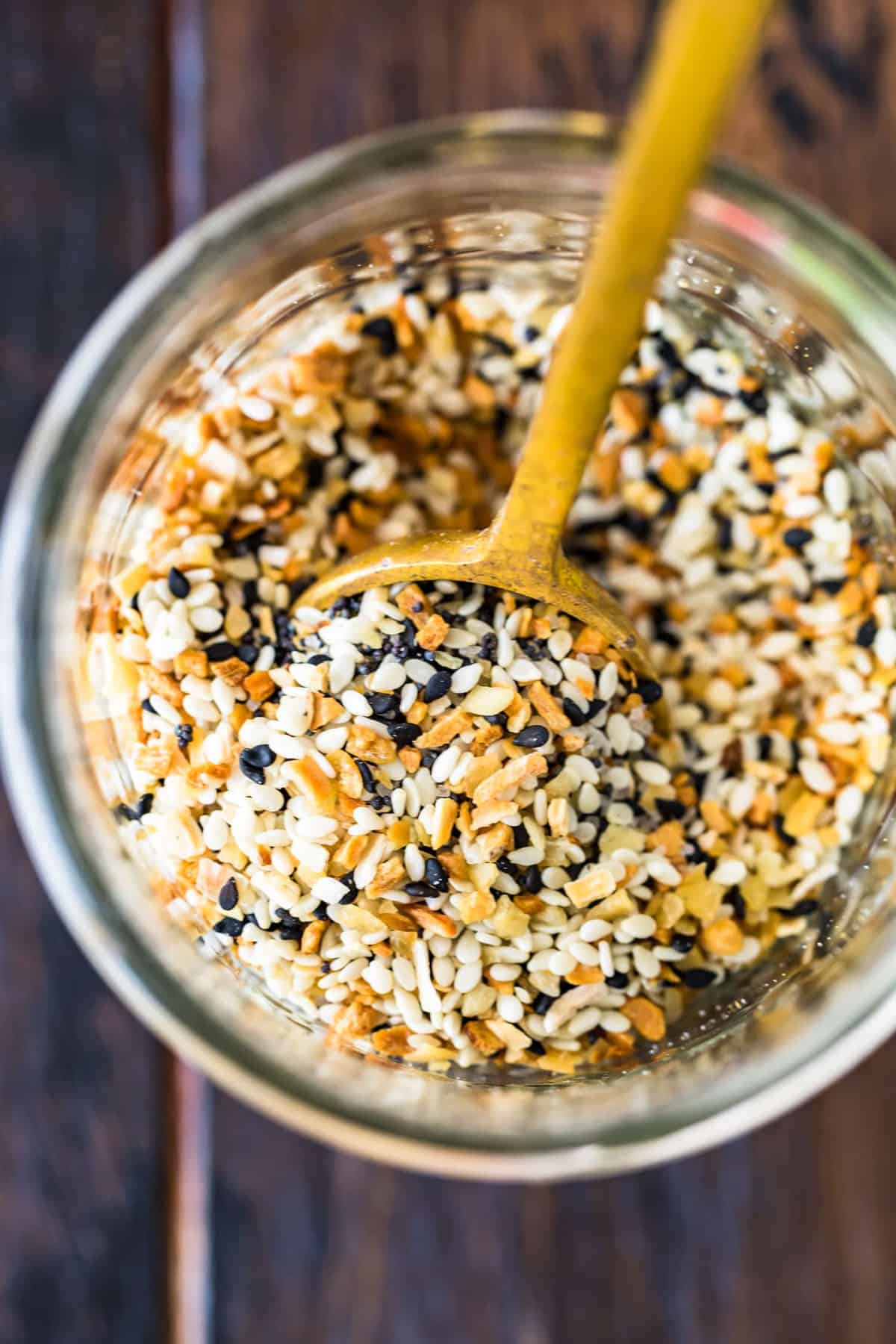 Have you guys tried everything bagel seasoning yet? It's grown in popularity so much – I'm always buying it! It's so quick and easy to make a batch at home though – it's much cheaper too! You've got to try this, I'll promise it you'll be using it on more than bagels!
What's in Everything Bagel Seasoning?
Six ingredients is all you need to make this yummy seasoning mix!
poppy seeds
white sesame seeds
black sesame seeds
dried minced garlic
dried minced onion
How to Make Homemade Everything Bagel Seasoning
It's so easy to make your own seasoning mix!
Combine all ingredients and and shake or stir to make sure they're evenly distributed.

Store in an airtight container.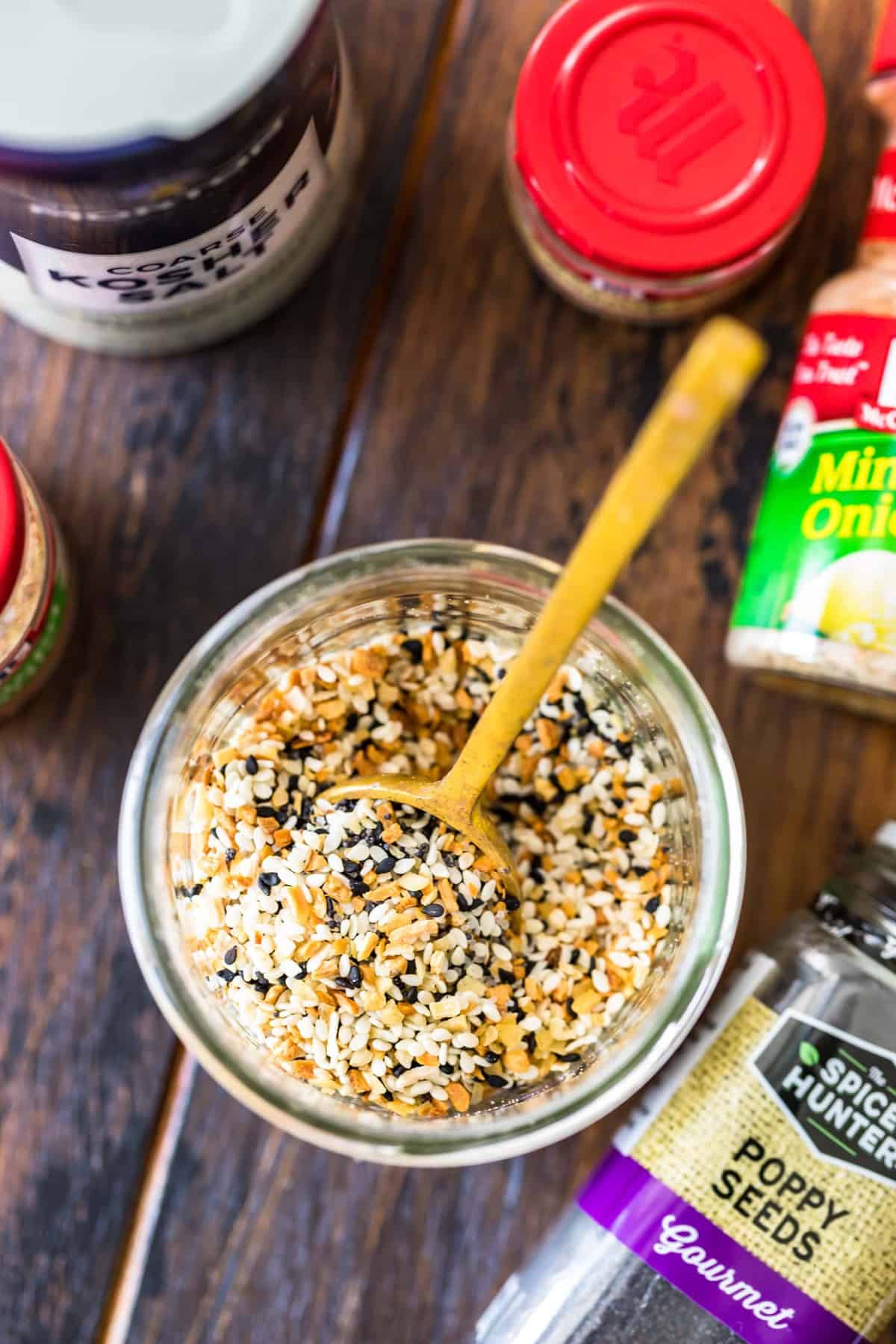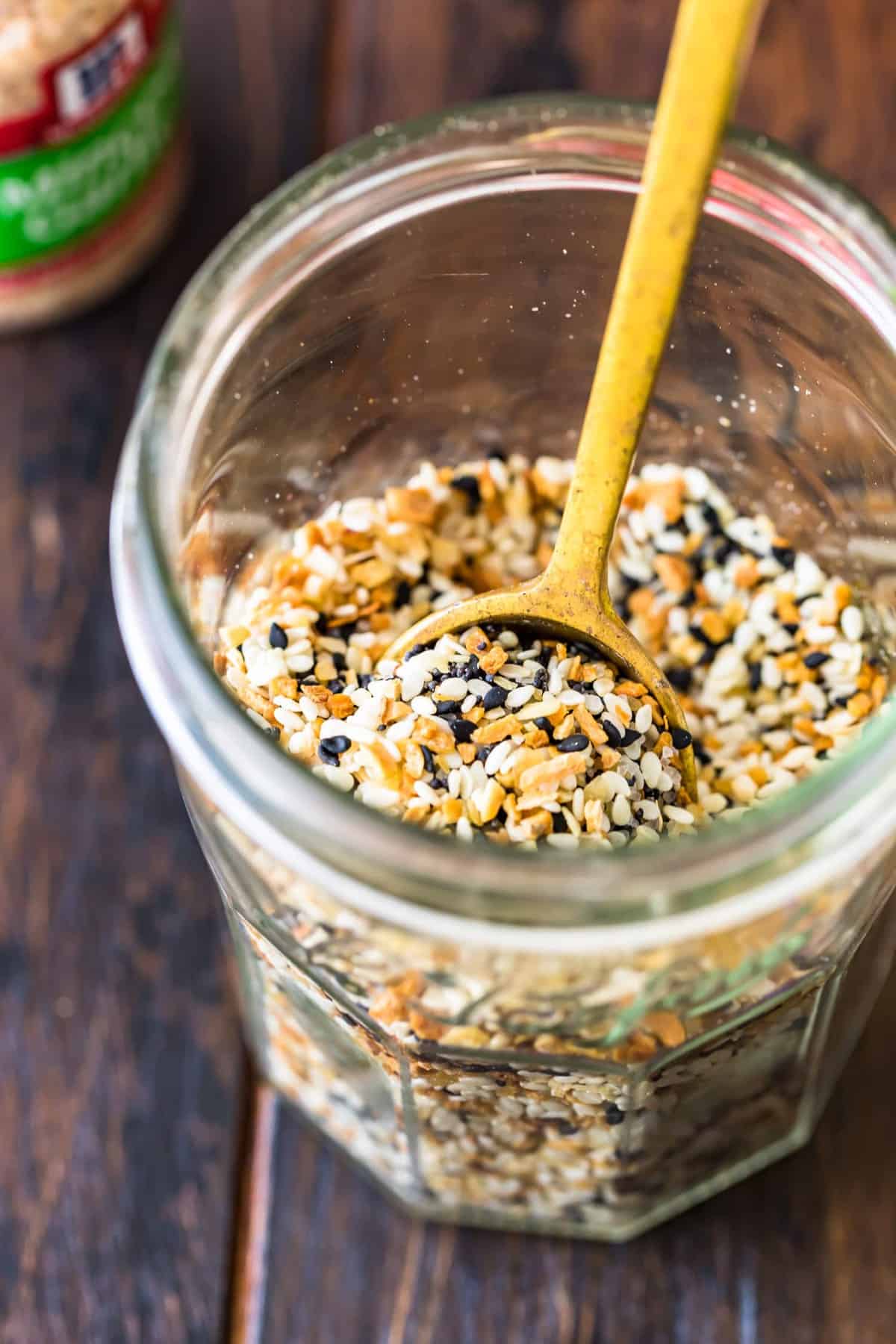 How long does the homemade seasoning last?
Once you have made your seasoning mix, store it in an air tight container in a cool dry place, like a cupboard or pantry. If stored correctly, the mix will last up to 6 months.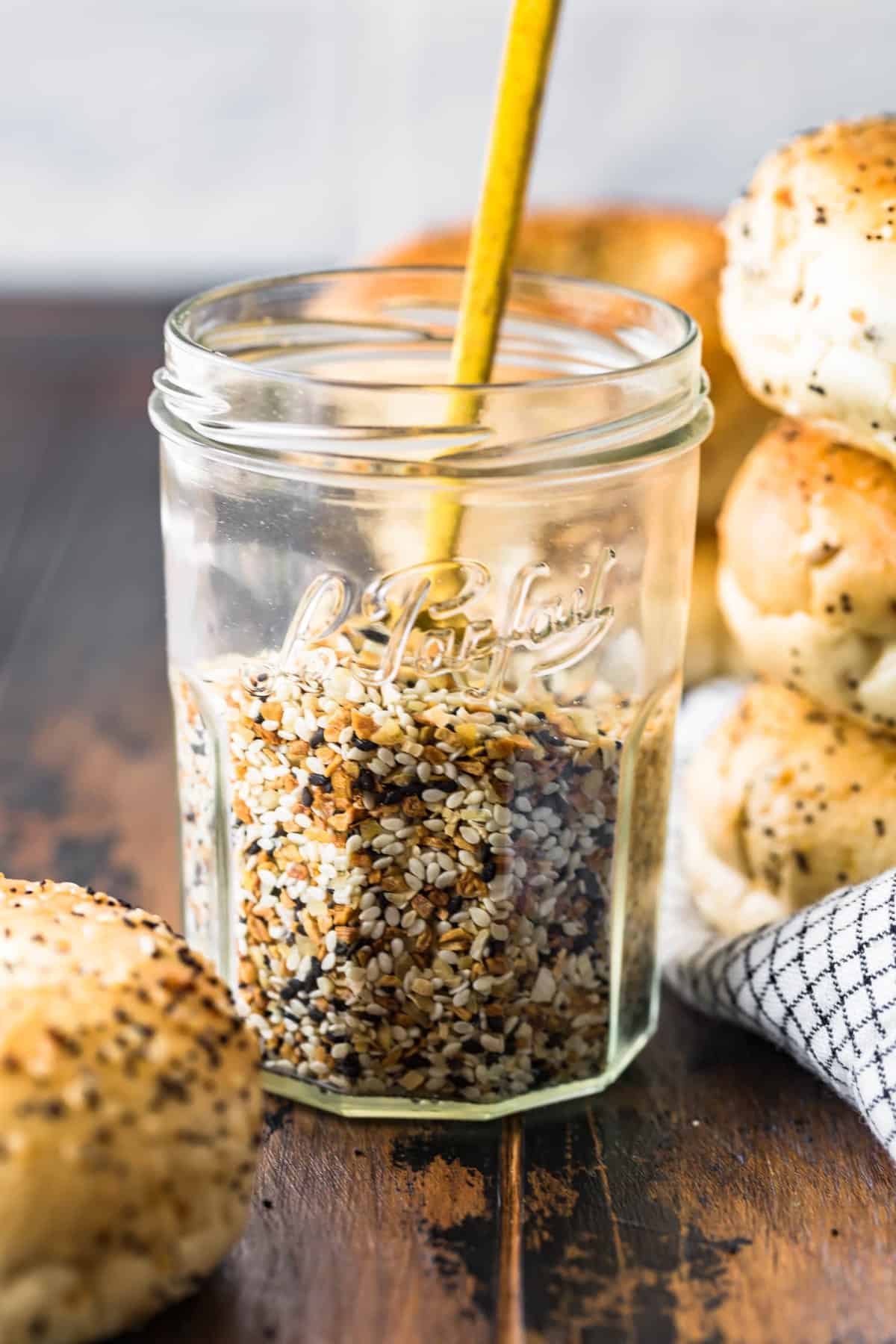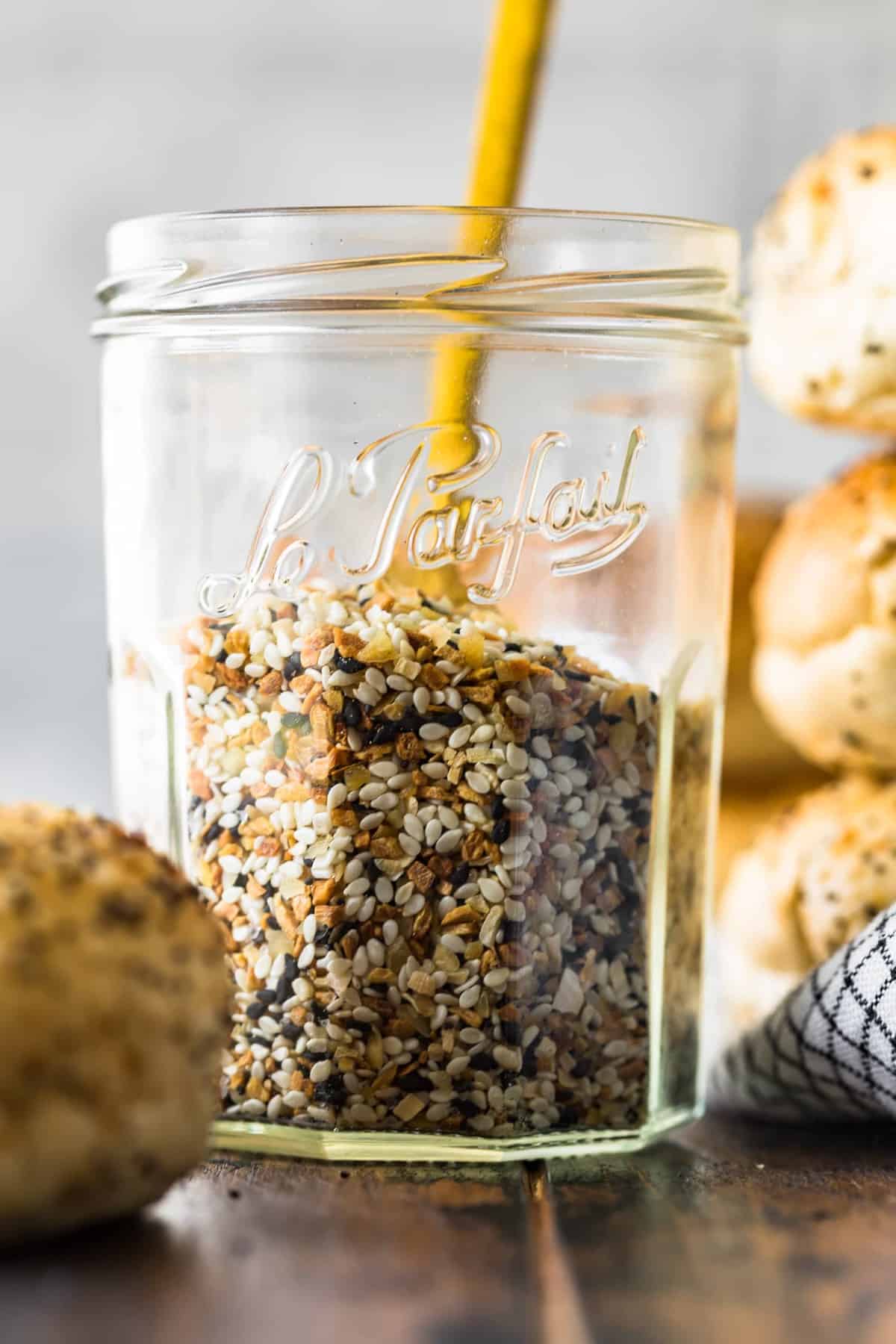 What do you use Everything Bagel Seasoning on?
There are so many uses for this seasoning mix! Obviously it's great on bagels, but there are so many other ways to use it!
Add it to trail mix.
Season a grain bowl.
Rub it on roast meat.
Mix it into hummus.
Use it on fried eggs.
Make homemade bagels.
Sprinkle it on salad.
Use it on popcorn.
Season your fries.
And you have to try it in this edamame bean recipe!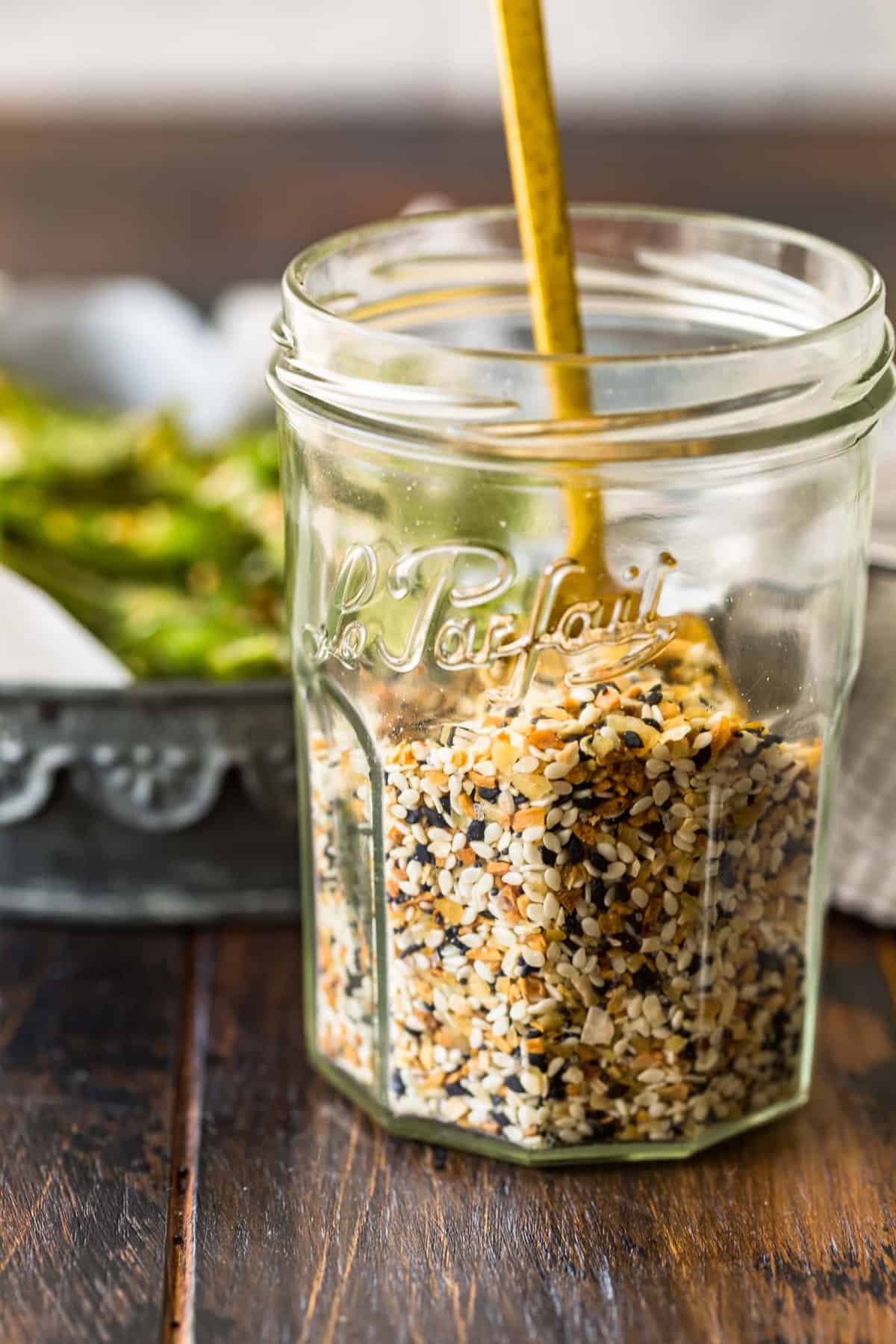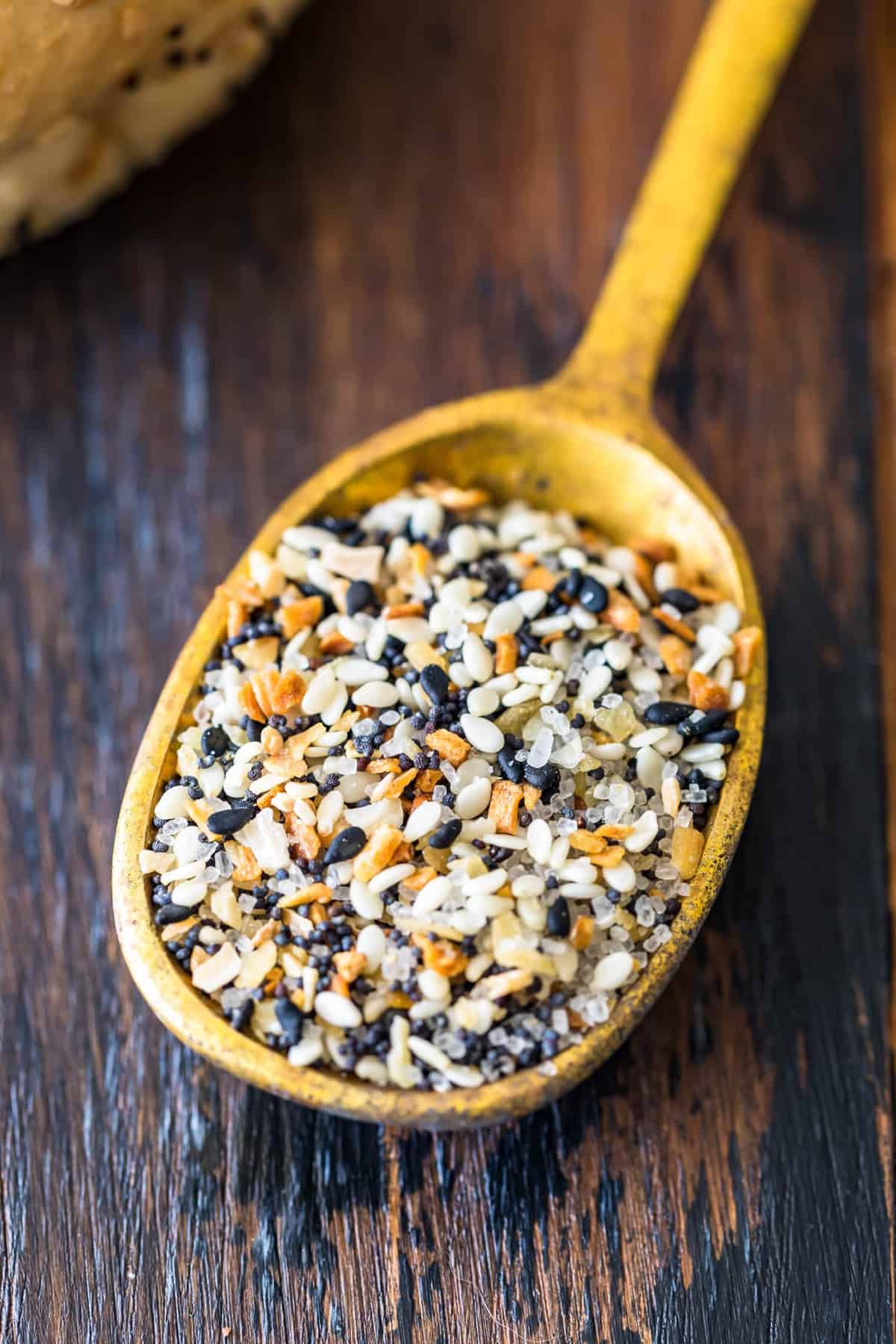 Why make your own seasoning mix?
Making your own seasoning mix is so much more economical compared to buying it in store, and I promise you that this tastes just like your usual brand. It's so easy to make and it means you can grab whenever you need to add a little extra flavor. Did I mention it's great on avocados and toast?
Top Tips to make Homemade Everything Bagel Seasoning
Check that your ingredients are fresh so that your seasoning has a long shelf life.
Store the mix in an airtight container.
The recipe is easily doubled or tripled.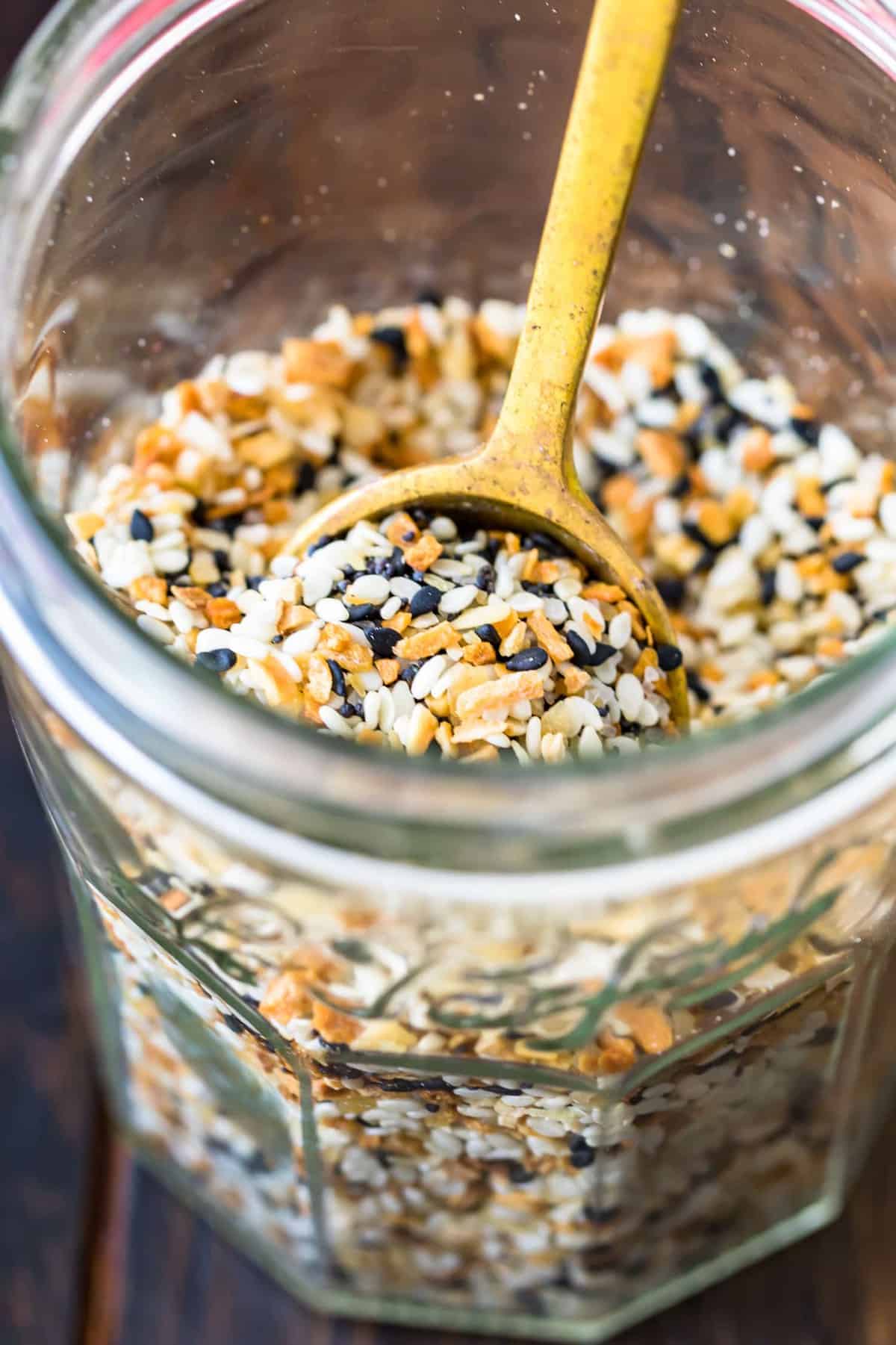 Be sure to check out these other homemade spice and seasoning mixes!