Beef Bolognese is a super flavorful pasta dish with a delicious meat sauce. Bolognese Sauce is traditionally made with beef and served with flat pasta, and I think that's the best way to do it. The beef is cooked to perfection, the pasta is amazing, and it's topped with fresh basil leaves and grated Parmigiano-Reggiano. This is the best bolognese sauce recipe and I can't get enough if it!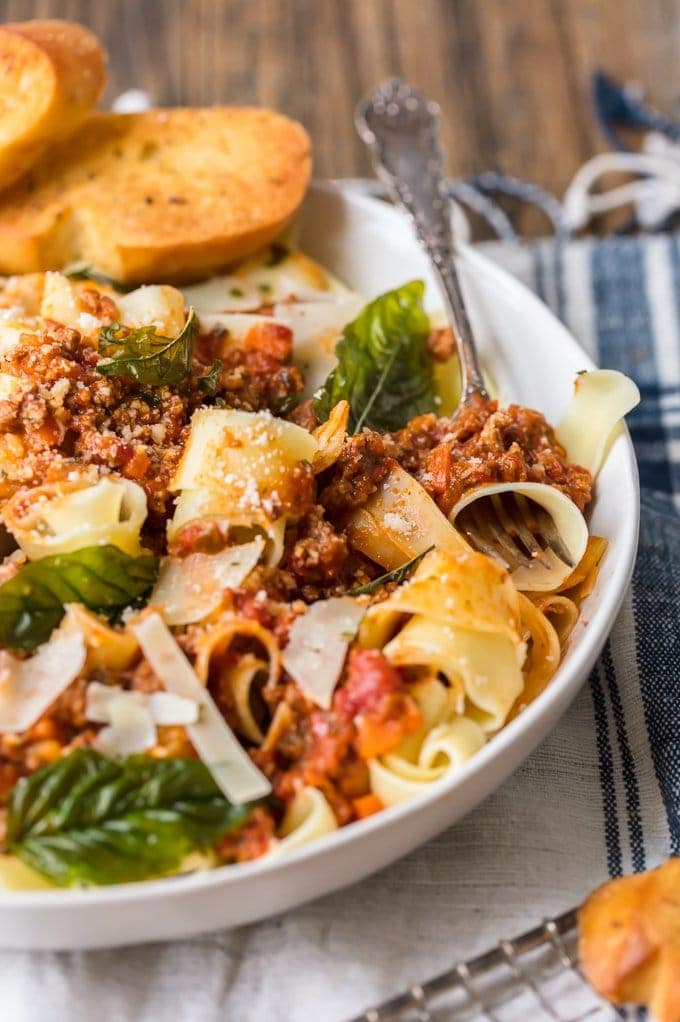 Beef Bolognese Recipe
Beef Bolognese is a delicious Italian dish with an emphasis on the incredible bolognese sauce. Serve with pasta, top with basil and cheese, and you've got one perfect dish!
This beef bolognese recipe is just too good. I love an Italian dish, and this one feels so authentic. The bolognese sauce cooks slowly, but it's well worth it in the end. It comes out so flavorful and savory!
Making this recipe is super easy too, so you can make it any night of the week. You can even make it ahead of time and store it for a couple of days. That makes weeknight dinners run smoothly! This is the best bolognese sauce recipe and it's absolutely delicious.
Make this easy Beef Bolognese Sauce recipe for a delicious Italian dinner!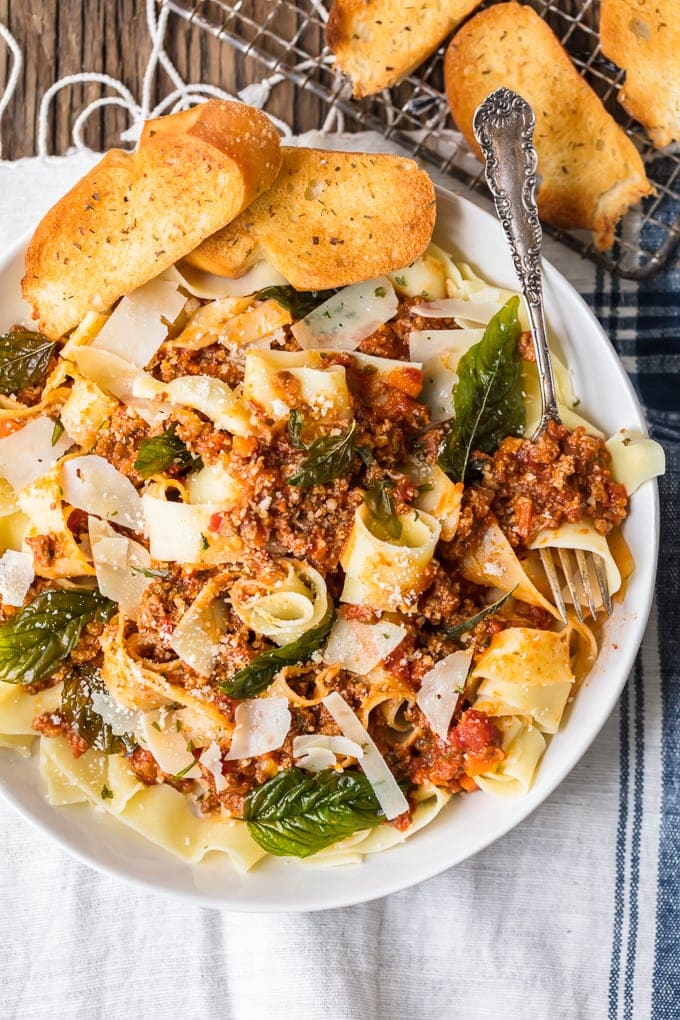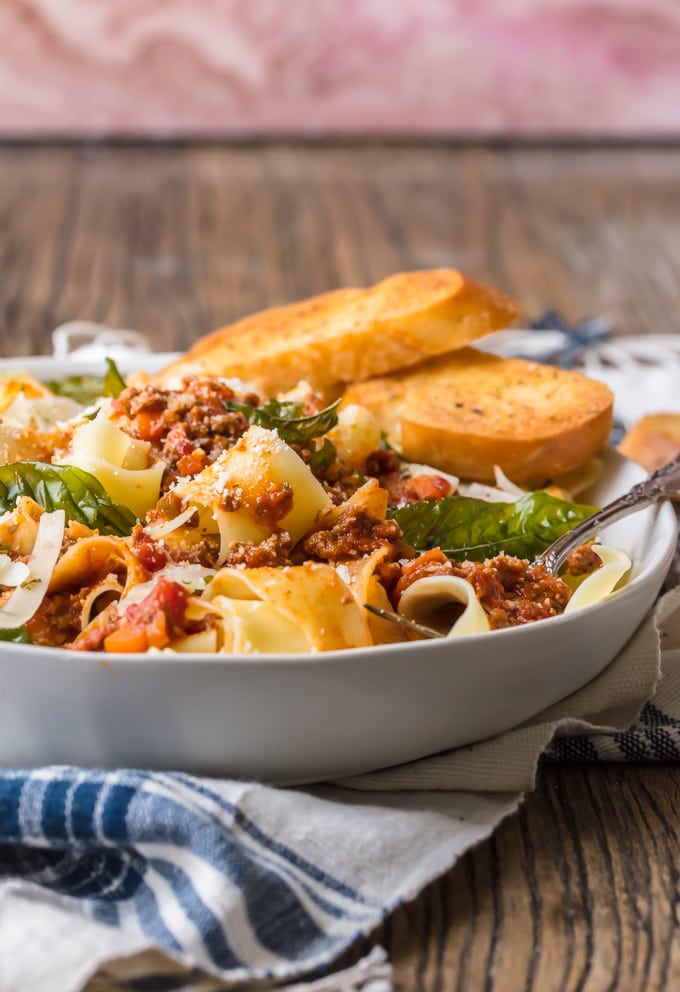 Best Bolognese Sauce Recipe
What makes this the BEST bolognese sauce recipe? It may not be straight from Italy, but I think it tastes pretty darn good! There's lots of meat in it, so it's not like those runny tomato sauces that I've seen one too many times. It's made with fresh Roma tomatoes for the perfect flavor.
The overall texture and consistency of the sauce is nice and chunky, full of good stuff! That's how beef bolognese sauce SHOULD be, and that's exactly how I made it.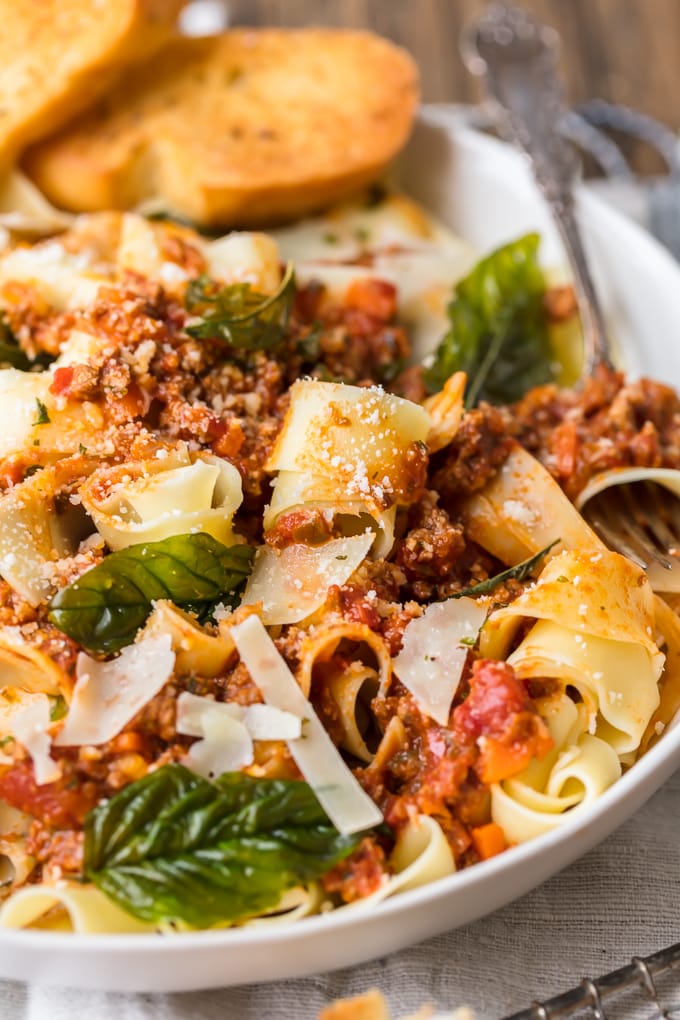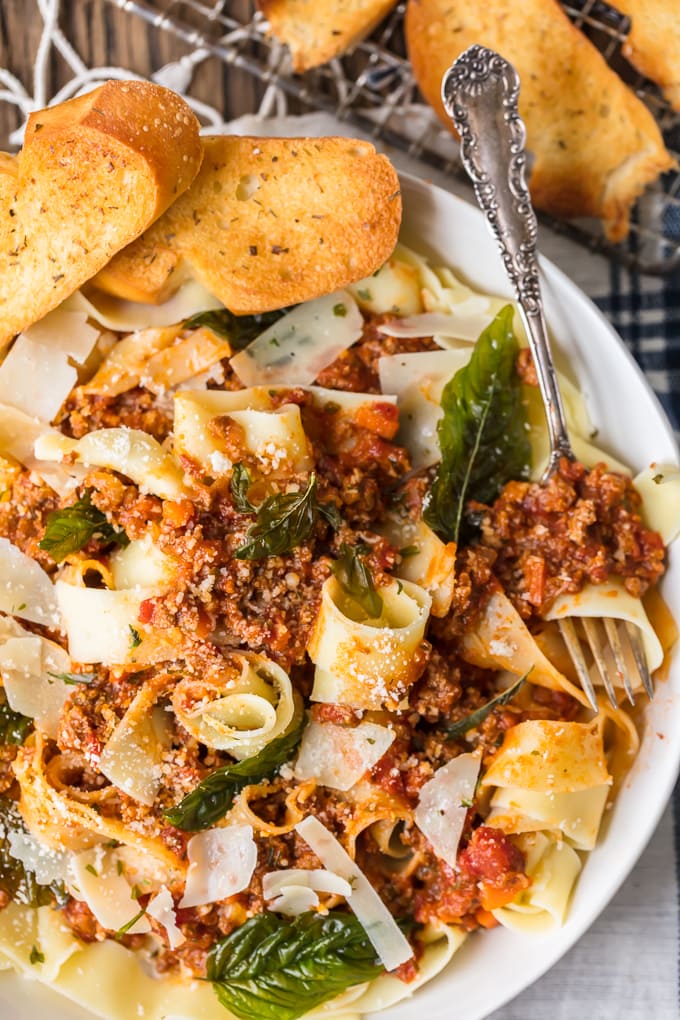 What is in a Bolognese Sauce?
Bolognese is a traditional Italian meat-based sauce that generally consists of beef, and sometimes pork.
This recipe is made up of beef, tomatoes, carrots, onions, white wine, whole milk, basil, and a few other ingredients.
What kind of pasta do you eat with Bolognese sauce?
Traditionally, Bolognese sauce is served with tagliatelle, lasagna, or other flat, broad noodles. Spaghetti Bolognese is probably the most popular way to serve it here in America.
I'd recommend going with a flat pasta as mentioned.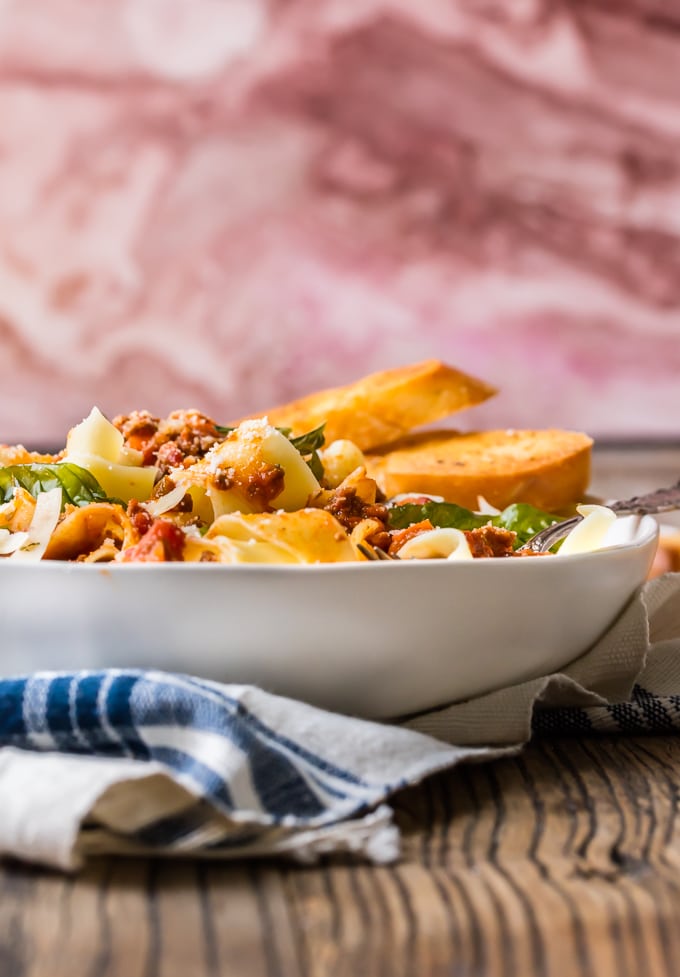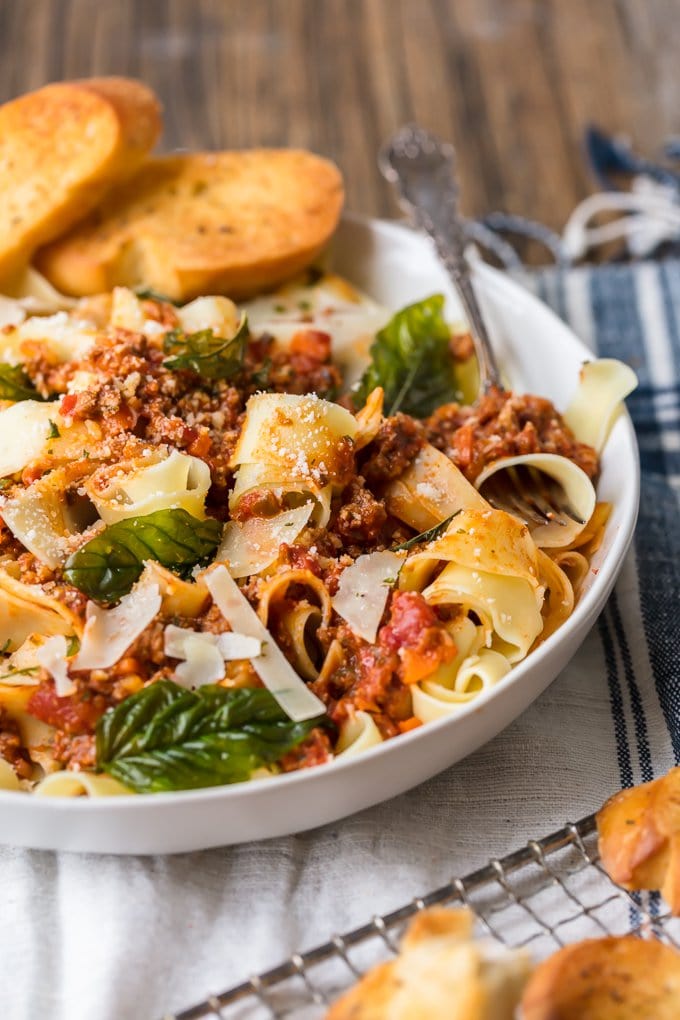 How long does it take to cook Bolognese sauce?
It's a slow-cooking sauce, so it will take a few hours to fully cook. Total cook time is about 3 hours.
How long can you keep Bolognese sauce in the fridge?
This bolognese sauce recipe can be stored in the refrigerator for up to 3 days, or kept in the freezer for up to 2 months.
I just love this beef bolognese recipe! It's so tasty, perfect for a simple dinner that feels really special. Quite possible the best bolognese sauce recipe outside of Italy. I know you're going to love it.
If you like this beef bolognese, try these other Italian recipes too:
If you make this recipe be sure to upload a photo in the comment section below or leave a rating. Enjoy! You can also jump to recipe.