You can't beat Slow Cooker Pepperoni Pizza Dip! Full of flavor and fun, and SO easy! I love this cheesy dip full of pepperonis, basil, and more. Make will all your favorite flavors!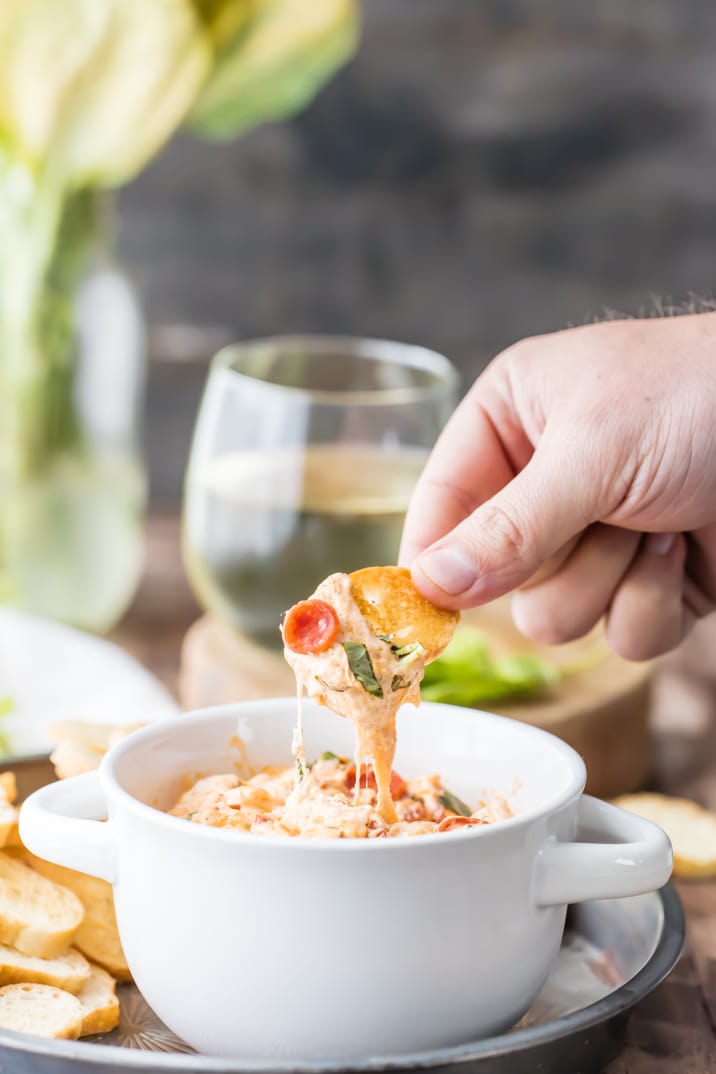 If it isn't VERY clear by now, I LOVE CHEESE. Like, a lot. Too much. Yeah, it's a problem. But as far as problems go…it's one I don't mind. It leads to delicious delicious food around our house. Like this Slow Cooker Pepperoni Pizza Dip. Loaded with cheese, SO easy, and perfect for our family. Did I mention it's cheesy?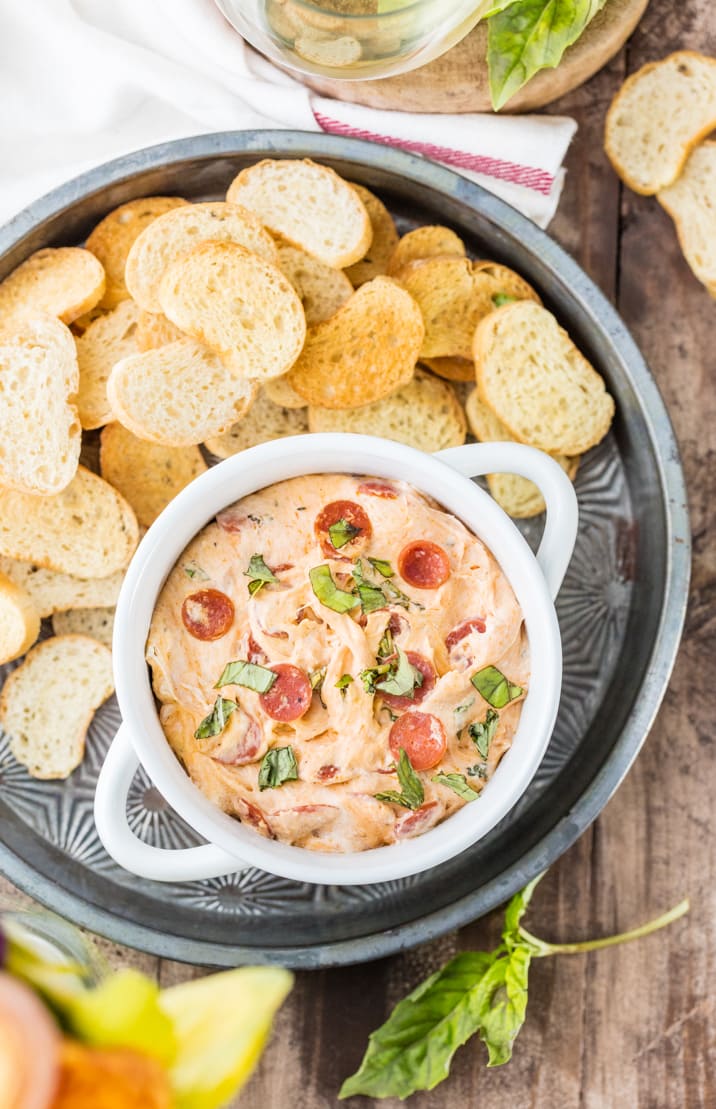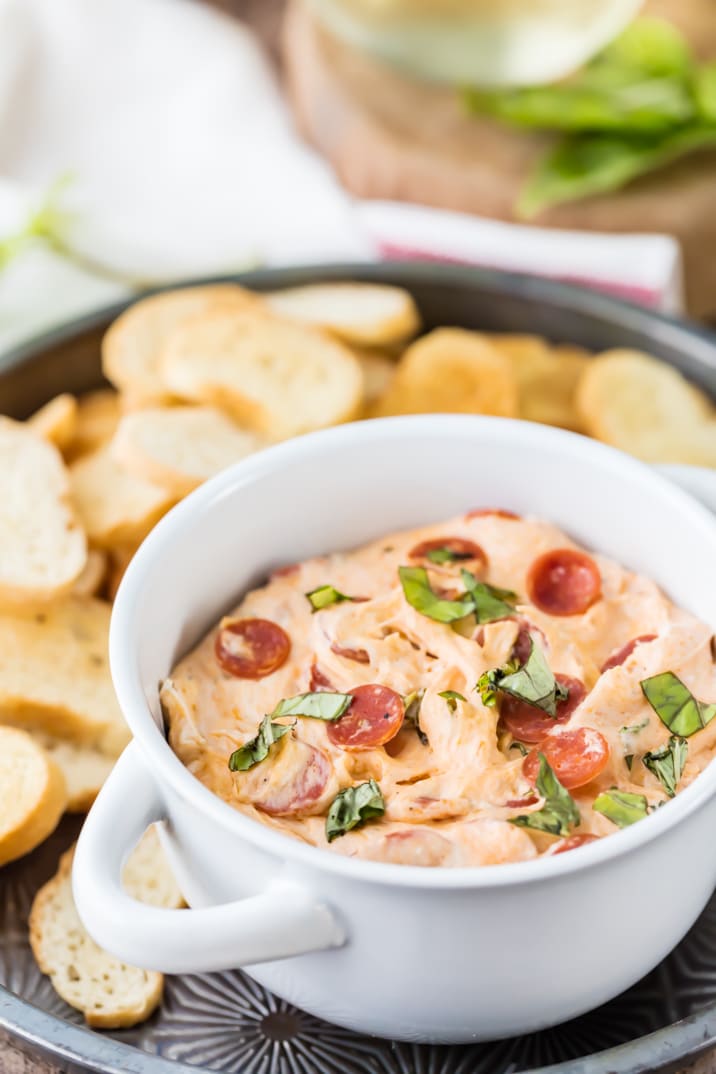 My favorite part of a piece of pizza is that extra cheese that hangs off the sides. You don't want to miss out on that cheese!! This dip is like an entire bowl of JUST THE EXTRA CHEESE. Pardon me while I go and make another batch!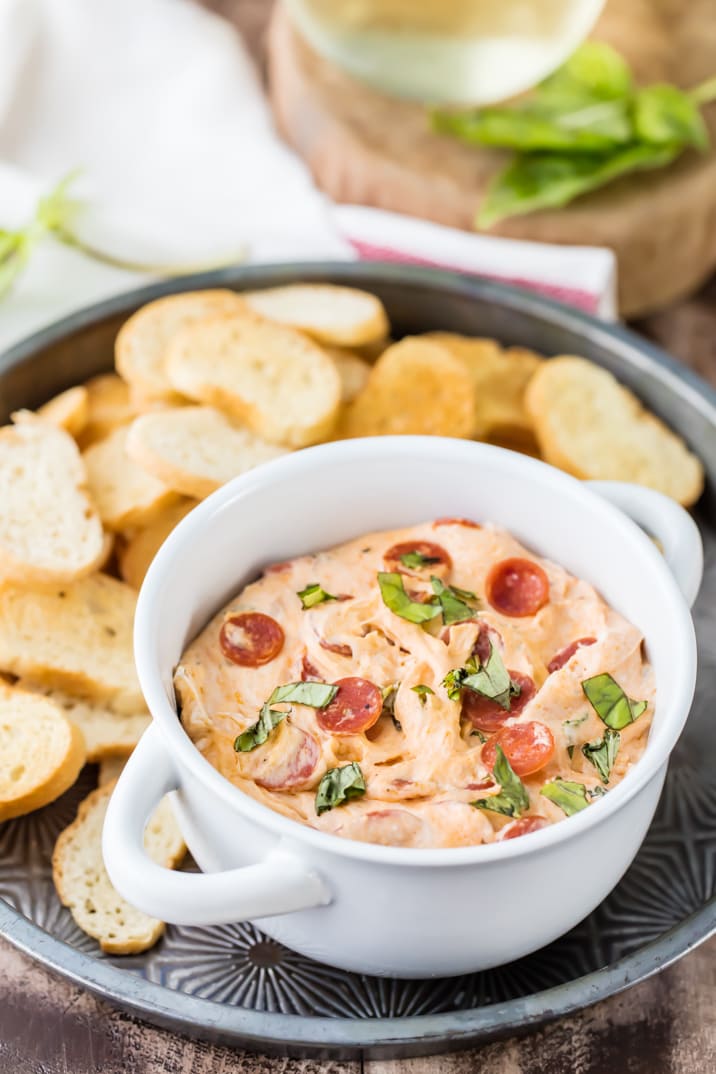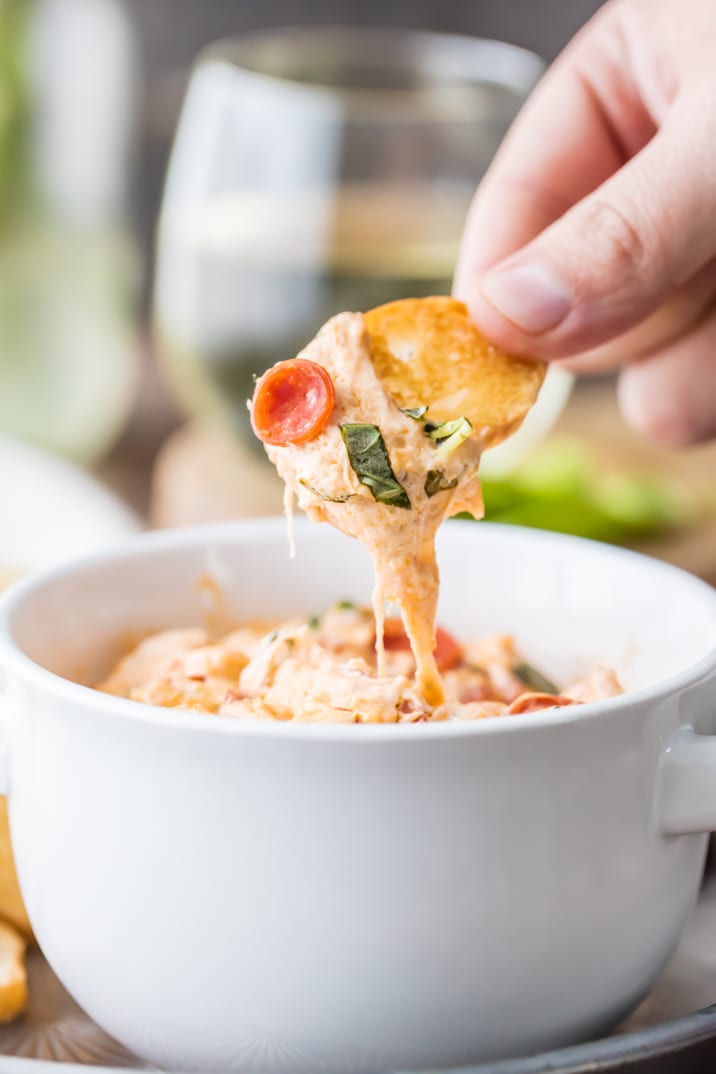 Pat liked it so much that he agreed to be my hand model for this post. No…those aren't my thumbs. My thumbs are smaller than that. THANK GOD.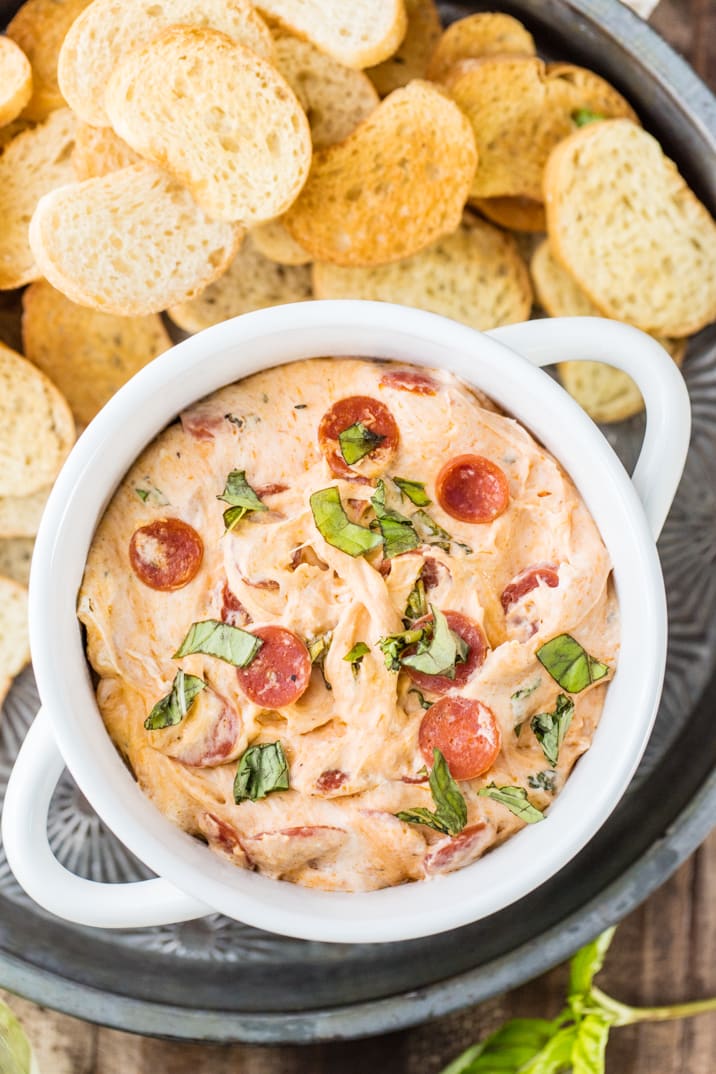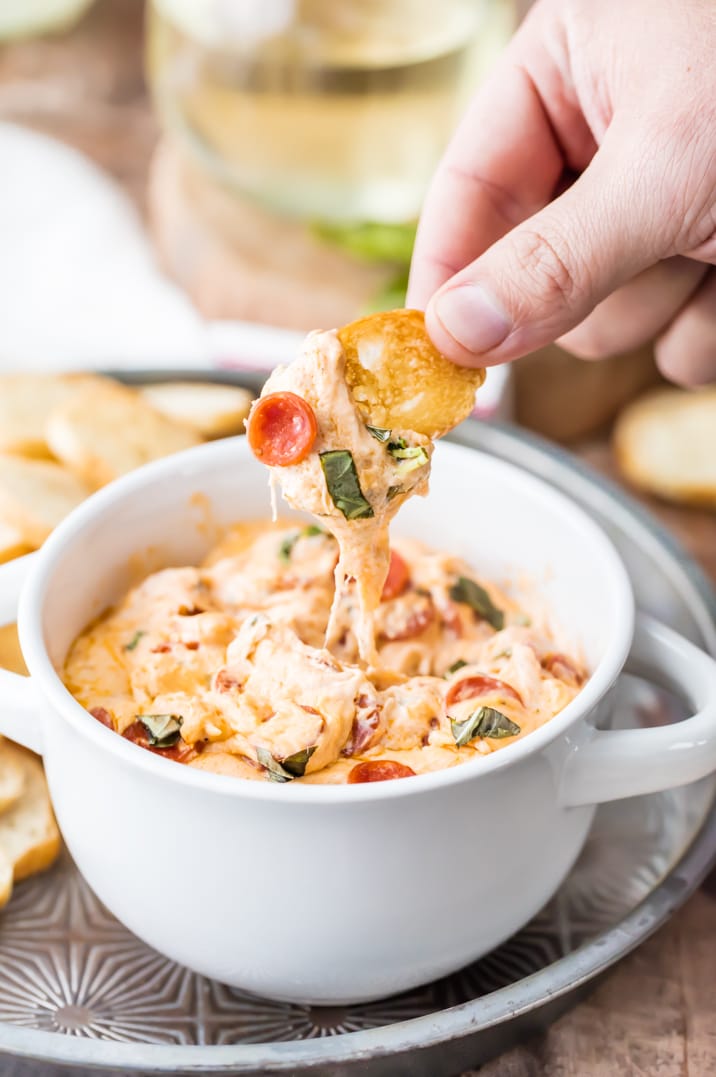 Sorry for all the pics that are pretty much the same…but I just couldn't get over that ooey gooey cheese. I mean…really.
Pizza night should always include this Slow Cooker Pepperoni Pizza Dip!
Double the cheese is never a bad thing!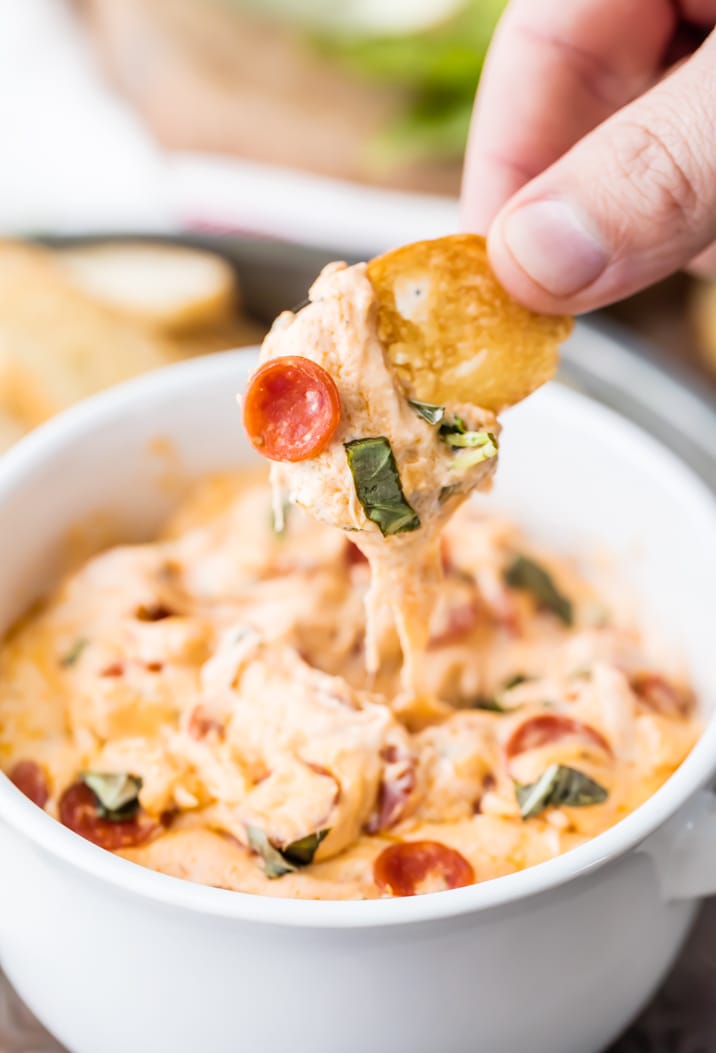 Enjoy!
Find more of our favorite hot dip recipes right here!