Sugared Cranberries are a simple and gorgeous treat! With only three ingredients, these beautiful candied cranberries recipe will be your go-to garnish or snack this holiday season.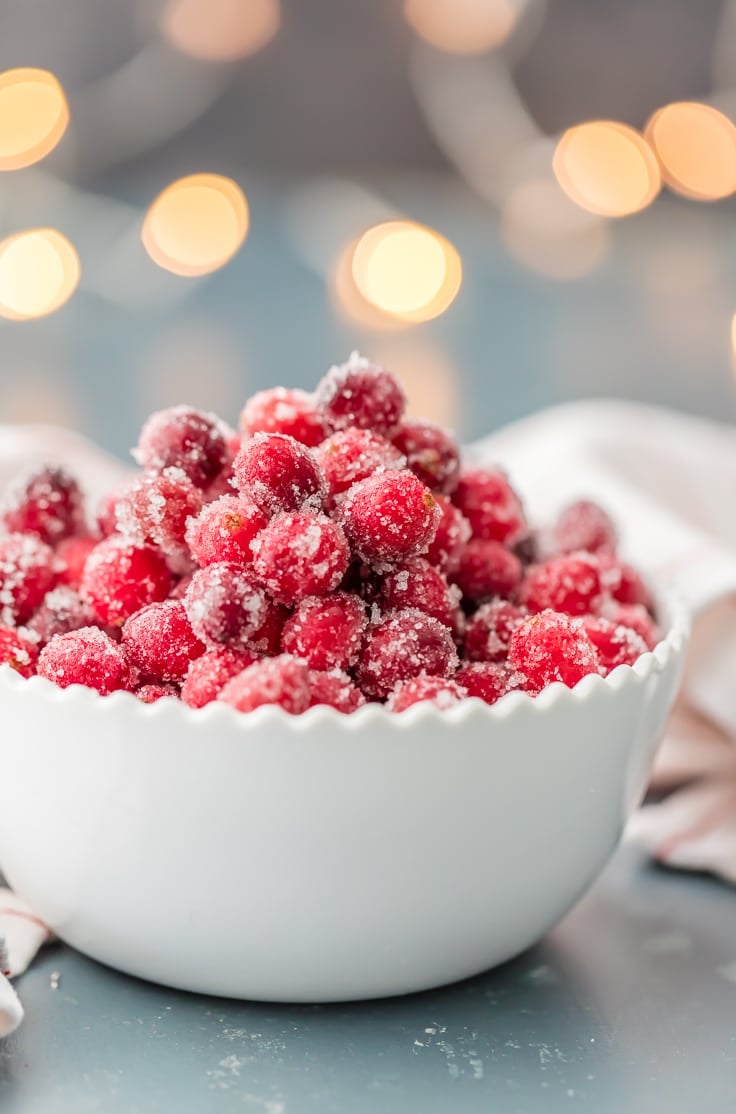 Sugared Cranberries
Sugared Cranberries are so easy to make and can be used in a million ways. They're so festive and pretty, they'll dress up any holiday buffet or dinner table. Use these candied cranberries in cocktails, as garnishes, or enjoy them as a quick and easy holiday snack!
I've been making sugared cranberries for a few Christmases now and they're easily among my favorite things to make and eat around the holidays. They're so pretty! That gorgeous cranberry color dusted with sugar crystals just makes me think of snow on treetops. They're the perfect garnish for holiday cocktails, on an appetizer buffet, as a salad topper or a late evening dessert. And with only THREE ingredients, they couldn't be simpler to make!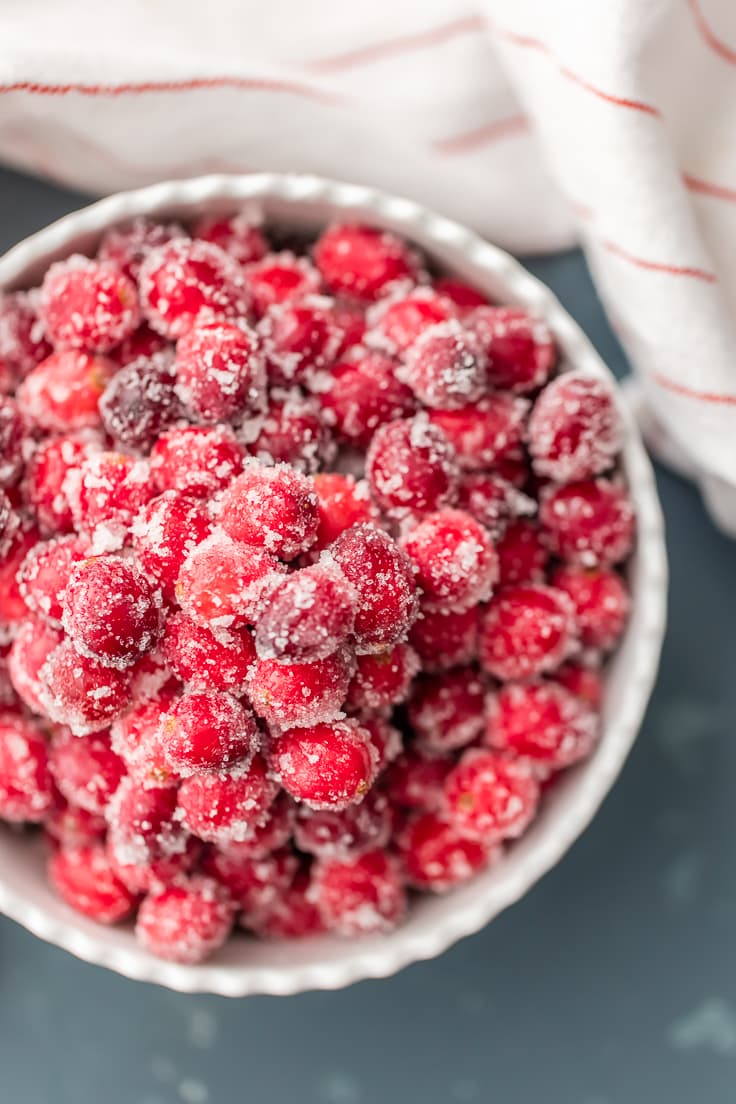 These Easy Sugared Cranberries would make the most gorgeous Christmas tree garland! Try stringing some with your loved ones on a cozy evening in front of the fireplace. Sounds like a picture-perfect holiday activity to me!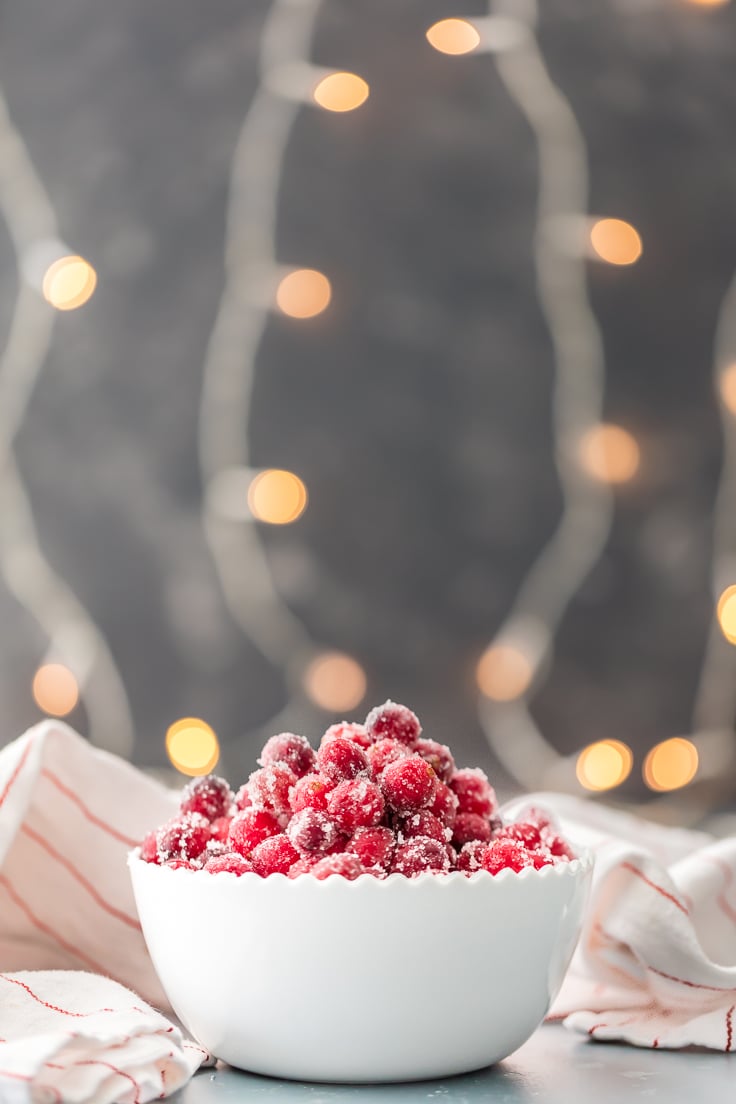 Ingredients for Easy Sugared Cranberries
You're going to laugh…but all you need are:
Cranberries
Sugar
Water
That's it! Seriously.Told you they were easy. Yet they pack such a powerful punch to look at. Such pretty little things.
How To Make Sugared Cranberries
These pretty cranberries take a little bit of time, but practically zero effort. You can do this while working on a bunch of other things.
To make these berries, just mix some sugar and water in a saucepan and allow to come to a simmer.
Then, stir in your cranberries, making sure they're all nice and coated with the sugar water.
Next, roll the cranberries in more sugar and let them dry. Beautiful!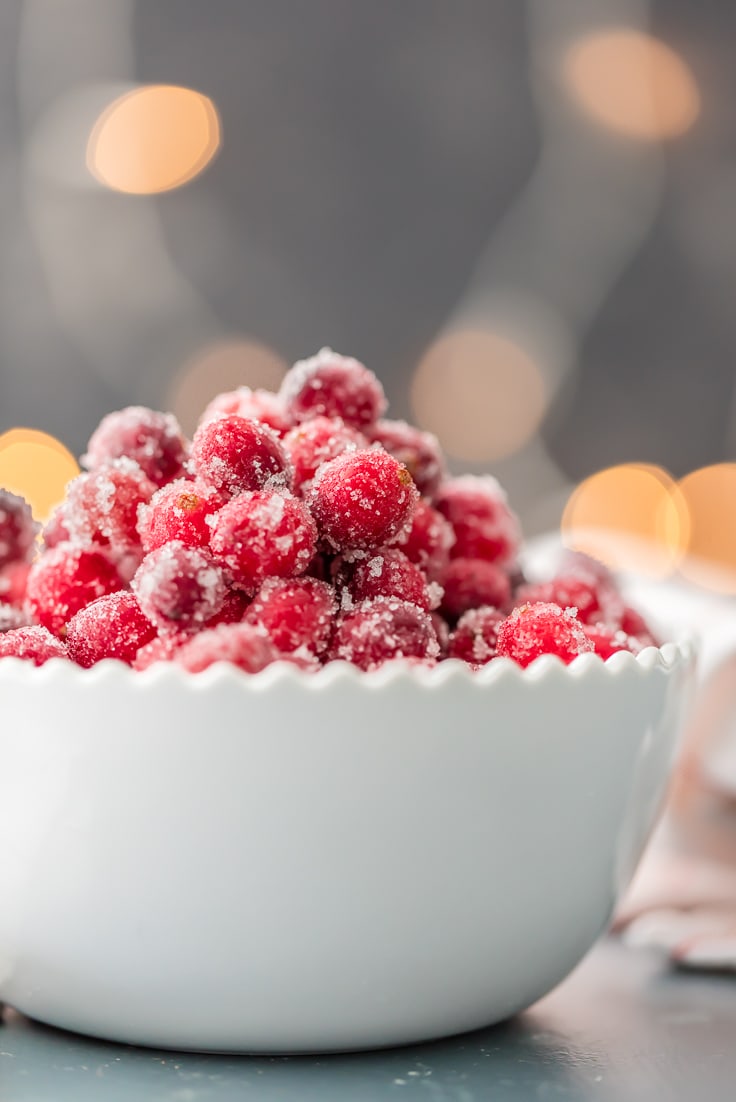 H0w Long Do Sugared Cranberries Last?
These Easy Sugared Cranberries should maintain their shimmer and shine for up to a week. Store them in an airtight container (or you know, strung on your tree…) in a cool place.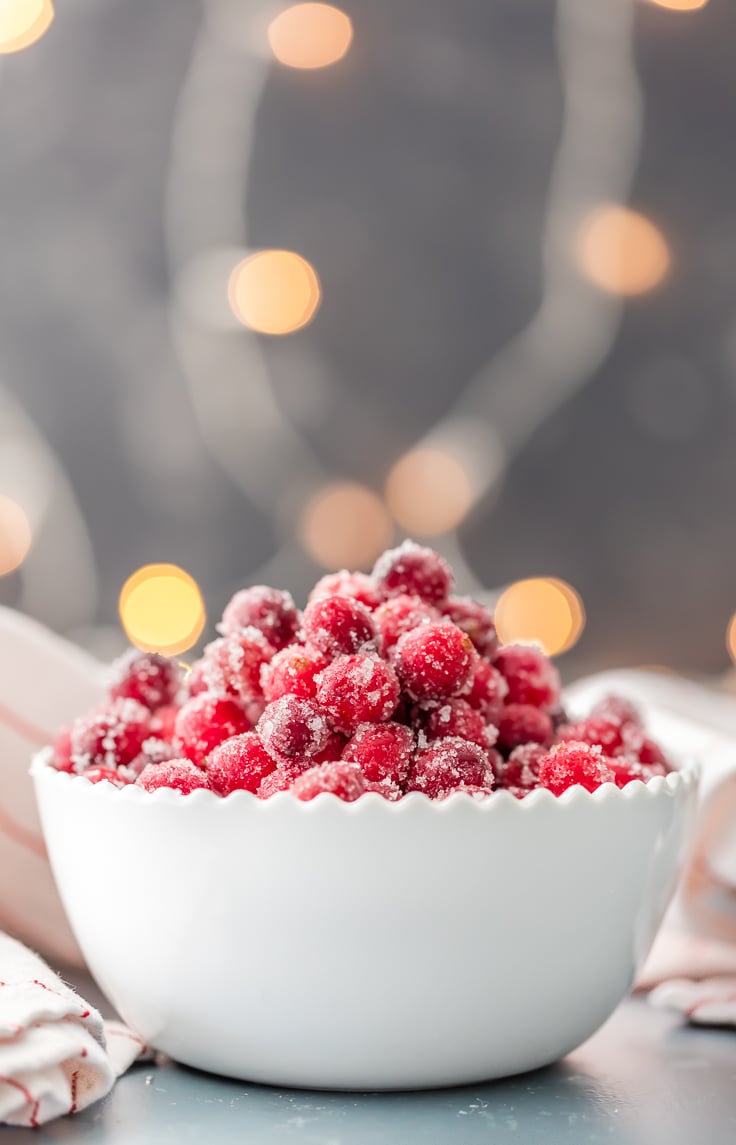 Check out the recipe card below for details on how to make these Easy Sugared Cranberries. Enjoy!
Can't get enough cranberry this time of year? Same here! Try a few of my very favorite cranberry recipes. You'll love them!