Sugared Cranberries are a simple and gorgeous treat! With only three ingredients, this beautiful candied cranberries recipe will be your go-to garnish or snack this holiday season. Sweet and tangy, they are a must have this Christmas!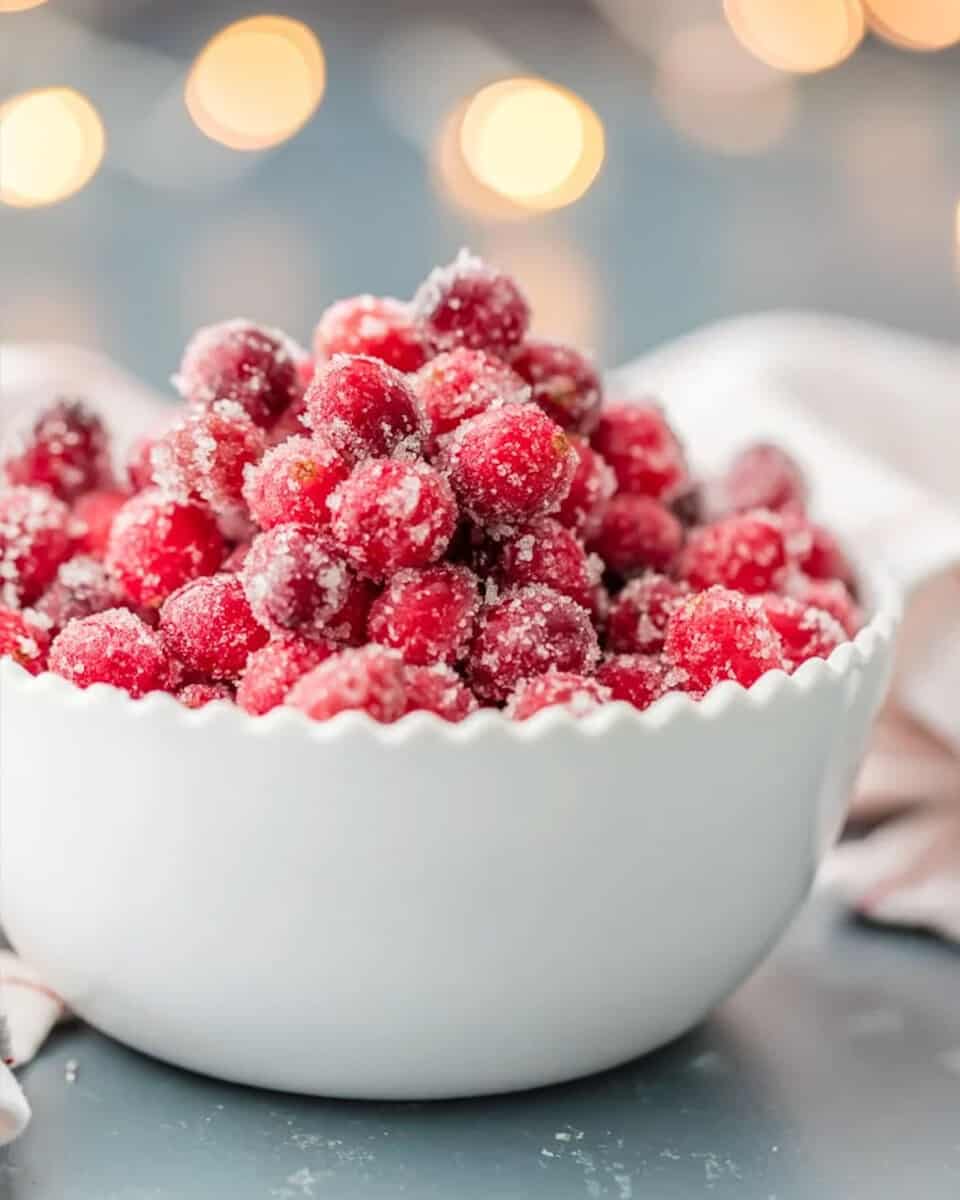 Why We Love This Sugared Cranberries Recipe
I've been making sugared cranberries for a few Christmases now and they're easily among my favorite things to make and eat around the holidays.
Pretty. The sparkling sugar takes these cranberries to the next level.
Easy. This recipe uses just 3 ingredients and takes only 5 minutes of prep!
Tasty. These cranberries are the perfect sweet and tangy addition to cocktails and desserts.
A Garland Made from Candied Cranberries
These sugared cranberries would make the most gorgeous Christmas tree garland! Try stringing some with your loved ones on a cozy evening in front of the fireplace. Sounds like a picture-perfect holiday activity to me!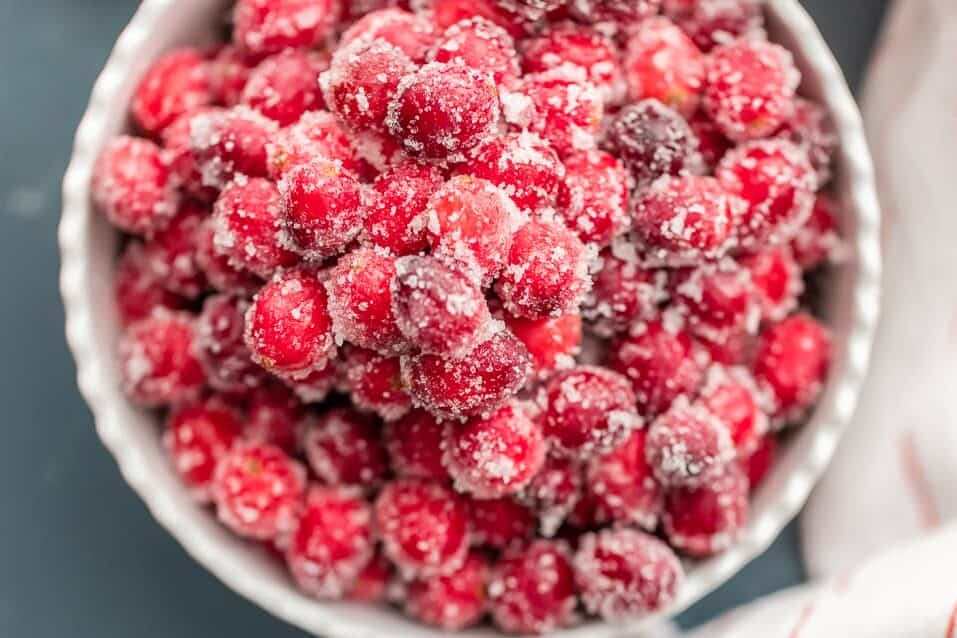 How to Store
Store leftover sugared cranberries in an airtight container at room temperature for up to 1 week. Refresh with more sugar as needed before serving.
Serving Suggestions
These are so great to snack on by themselves, but also make a good topping or garnish for desserts (mini pavlovas, sticky toffee pudding, gingerbread loaf cake, or cranberry bliss bars), cocktails (sugared cranberry mimosas, cranberry margaritas, Holiday punch, Christmas sangria, or jingle juice), and more. They'd even be beautiful on a holiday-themed charcuterie board!
What are sugared cranberries?
Sugared cranberries are simply dipped in a simple syrup and then coated in sugar. They're sometimes called candied cranberries or frosted cranberries too.
Can I eat raw cranberry?
Yes, cranberries are safe to eat raw. They have quite a bitter, tangy taste when uncooked, so some might not enjoy them. But when they're candied like this, they taste nice and sweet.
Are candied cranberries healthy?
Cranberries are chock-full of antioxidants and vitamin C– perfect for cold and flu season! The added sugar definitely reduces their nutritional value, but it sure makes them tasty!
Can you make this recipe with other berries?
If cranberries aren't your thing, you can easily use this method to sugarcoat other berries. Blueberries, strawberries, and blackberries all work well. You can also use this technique to sugar nuts.
Can you use frozen cranberries?
Use fresh cranberries for the best results. If using frozen, fully defrost them first.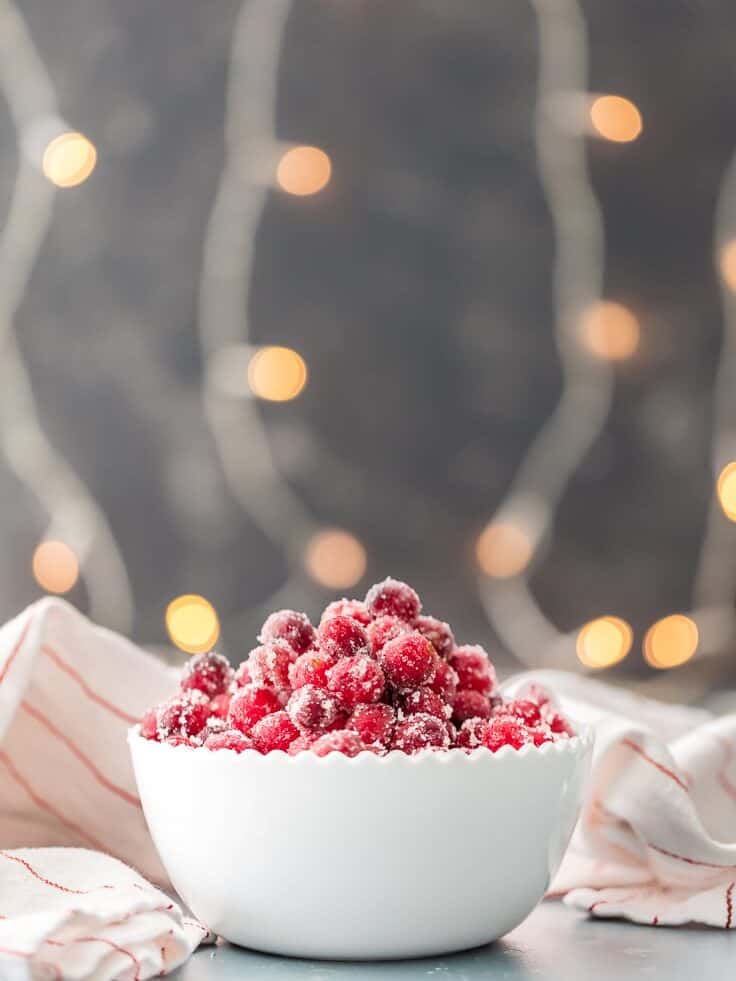 More Candied Snack Recipes To Try
How to Make Sugared Cranberries Step by Step
Heat the Syrup: Heat ½ cup of water and ½ cup of sugar over medium-high heat in a medium saucepan. The water will be very shallow. Stir to combine and bring to a simmer. Make sure the sugar has fully dissolved.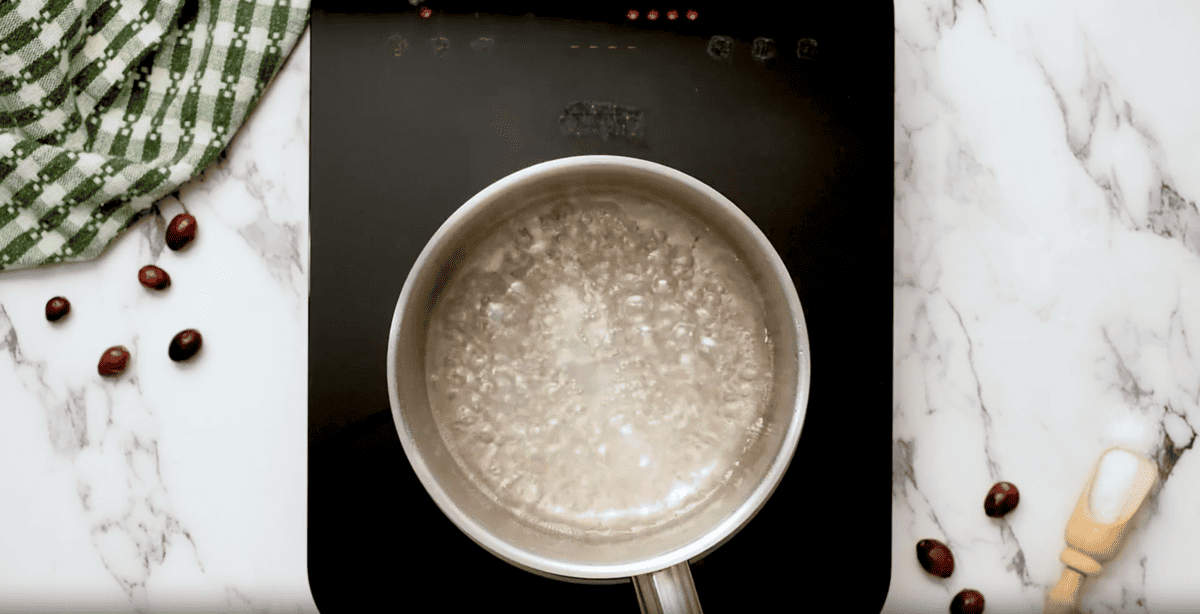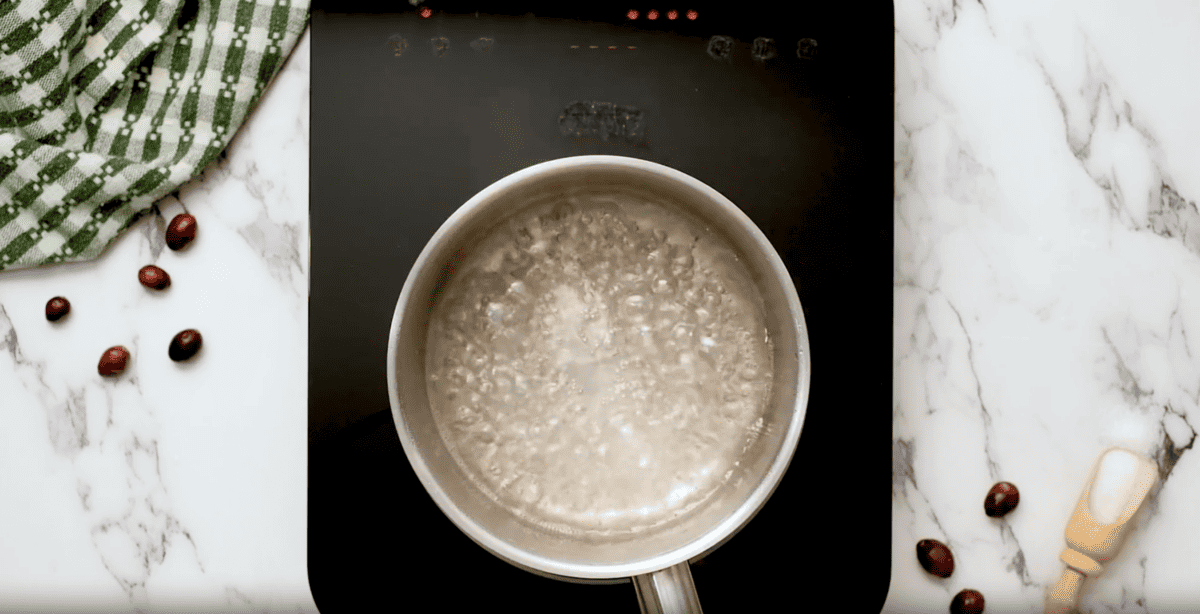 Add the Cranberries: Once simmering, remove from the heat and stir in 12 ounces of fresh cranberries. Stir to coat the cranberries completely in the water. Allow to sit for 10 minutes.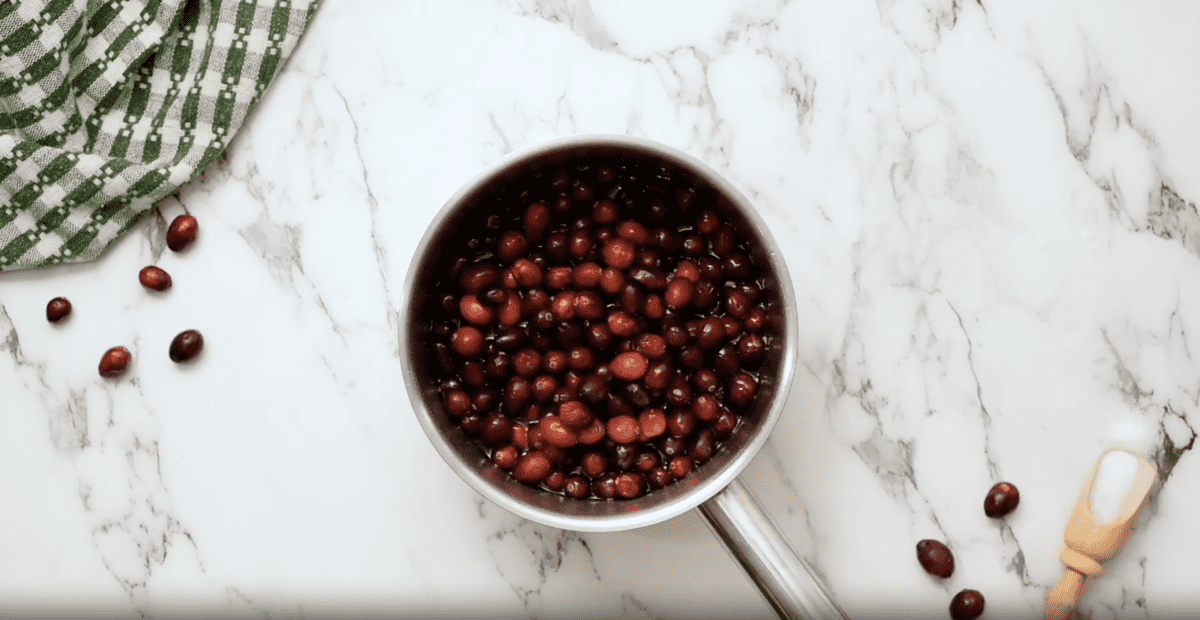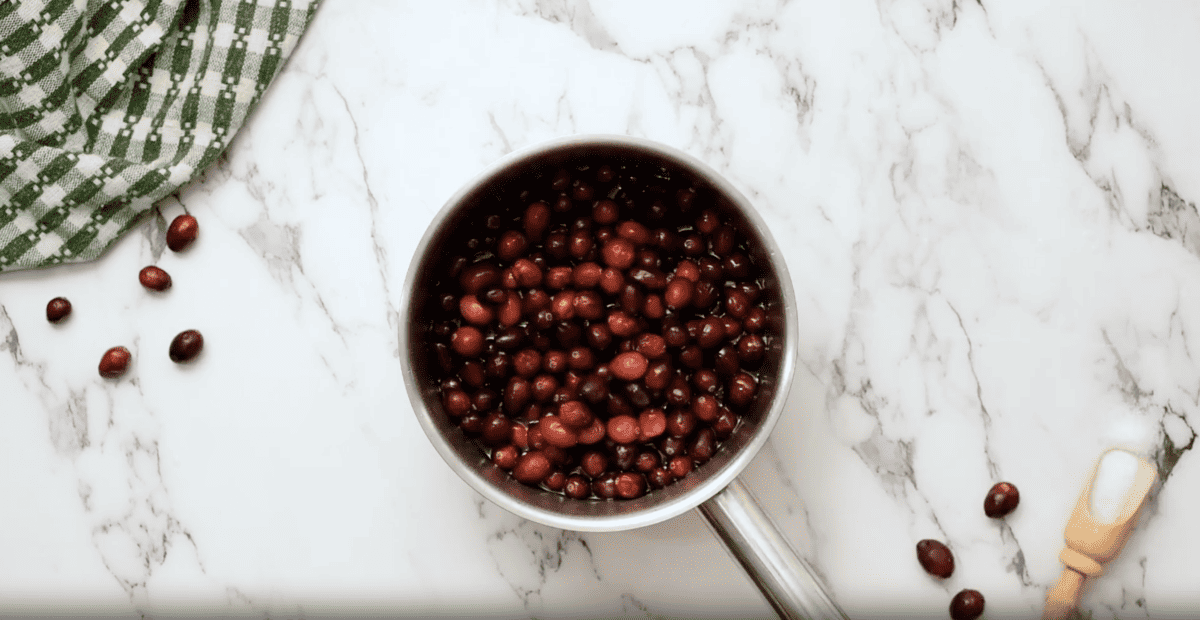 Dry the Cranberries: Line a baking sheet with wax paper. Using a slotted spoon, transfer the cranberries to the baking sheet and allow to dry for a minimum of 30 minutes. Lay the cranberries as flat (single layer) as possible.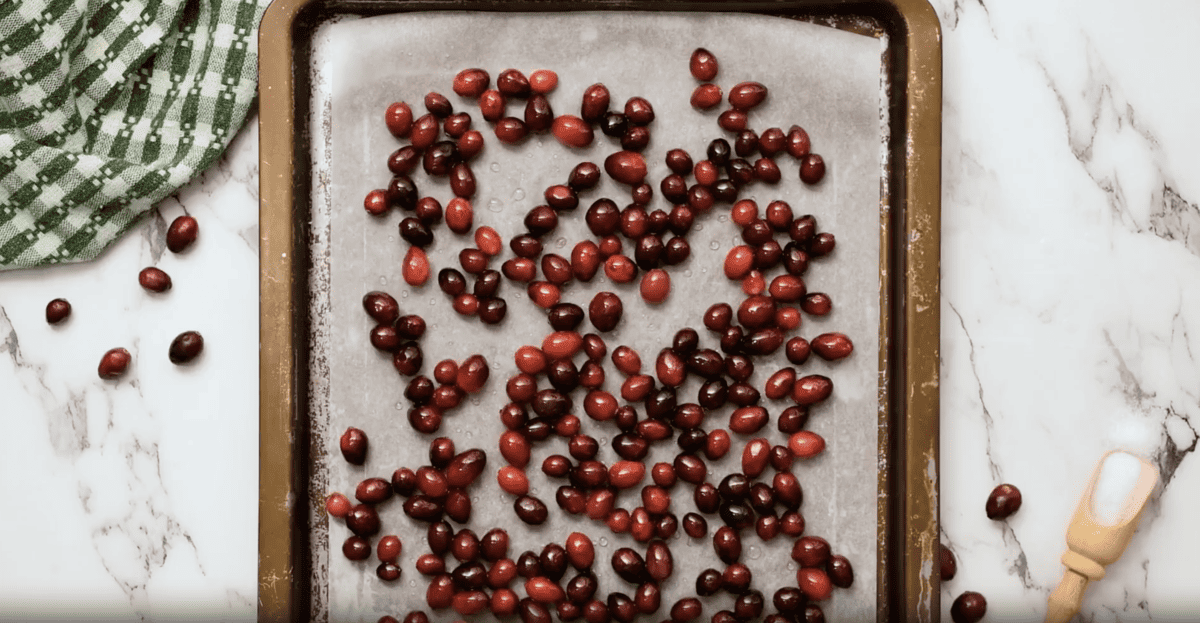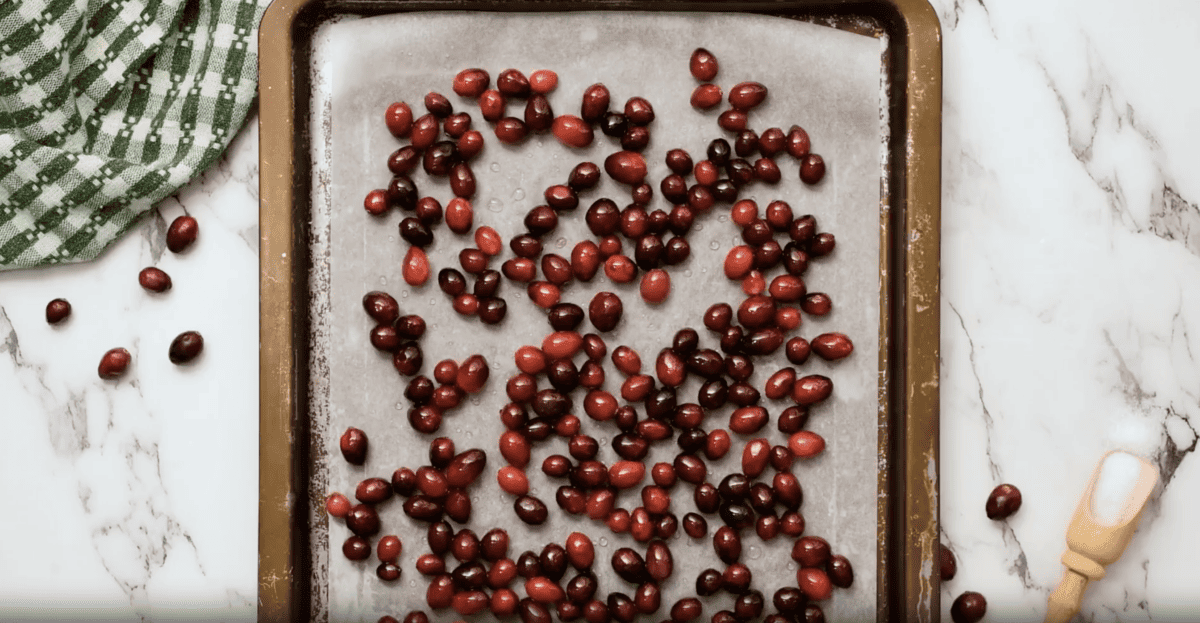 Coat with Sugar: After 30 minutes to an hour, pour the remaining 1½ cups of sugar over the cranberries, using a wooded spoon, stir the cranberries to coat completely.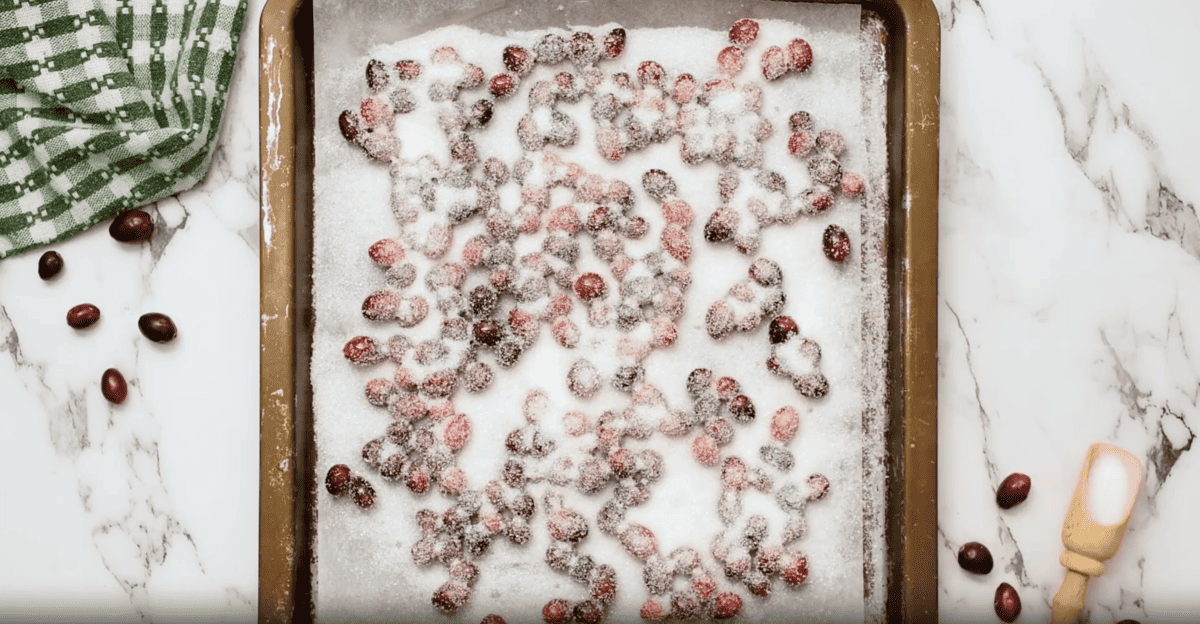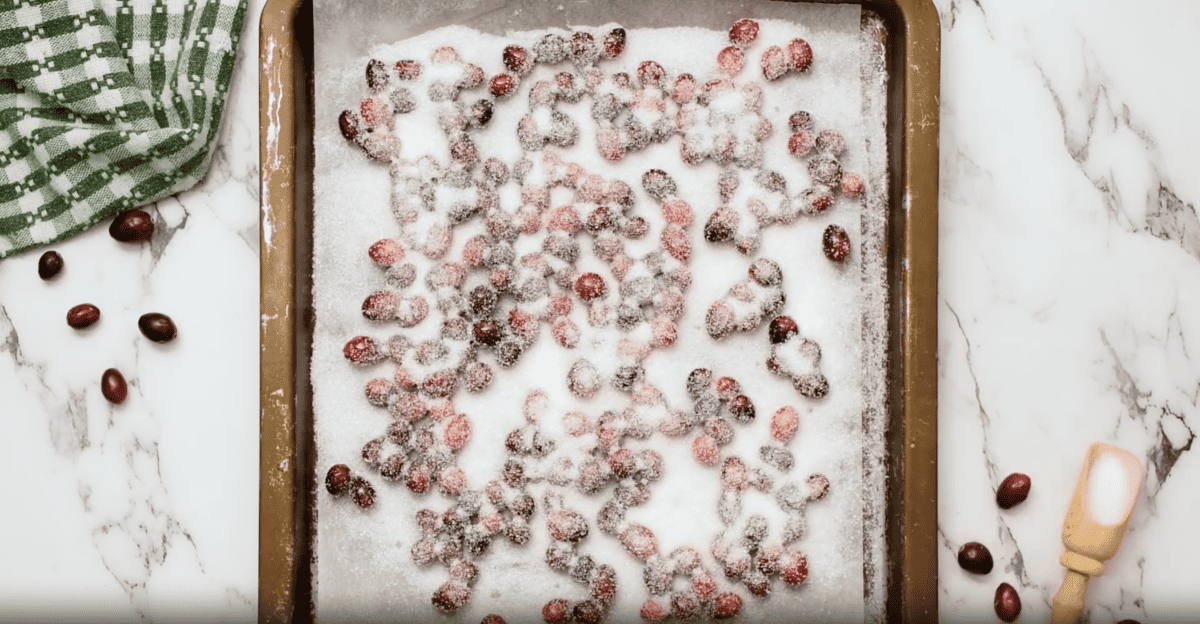 Dry Again: Let the cranberries dry on the counter for another hour. When the sugar is dried on the cranberries, they're done!