Skinny Mexican Street Corn is a skinny version of a restaurant favorite! A great Spring-time side dish! This is an awesome appetizer, side dish, or snack.
One of my favorite and most popular recipes on the side is my Skinny Mexican Grilled Corn. Its delicious, flavorful, and surprisingly healthy(er)! It's not quite warm enough to bust out the grill, but that doesn't mean we can't enjoy a favorite recipe year round! Making a street corn version of that recipe was easy, and I might even like it better! Shh. Don't tell anyone. But it's SO addicting. And I love anything that can double as a side dish and as a dip. Win win!
I wanted to give this an extra kick, so I added in some wing sauce and included the jalapeno seeds. If you're not a fan of the spice, you can leave those two things out. It's just as good mild as it is hot! Maybe a tad more boring, but I won't judge!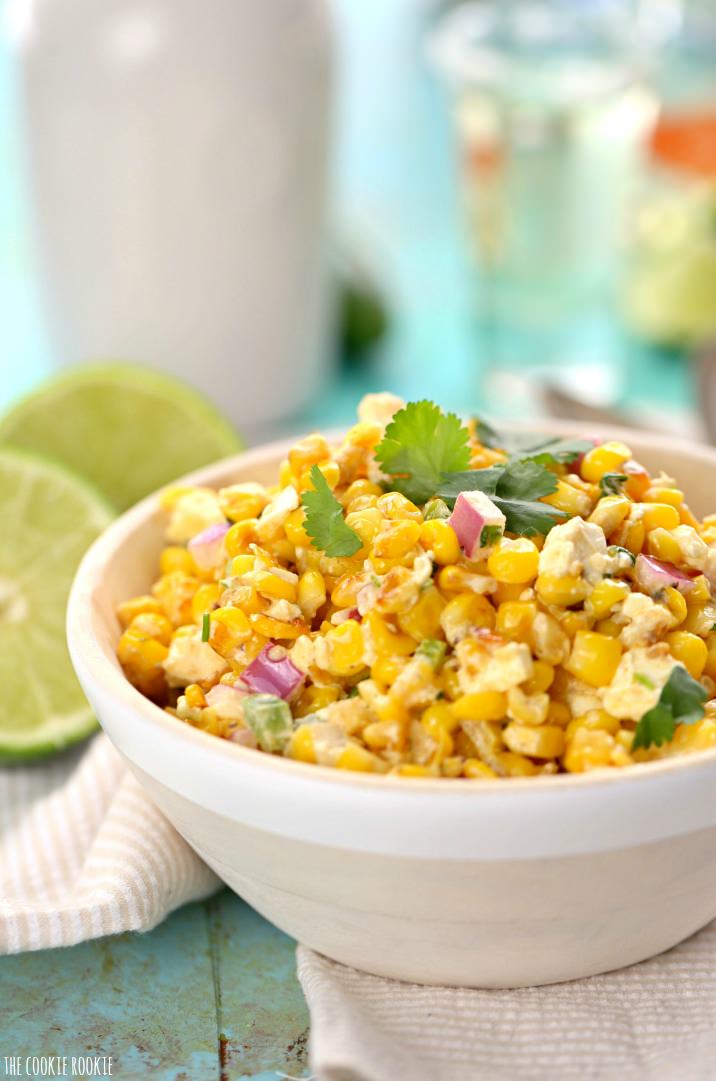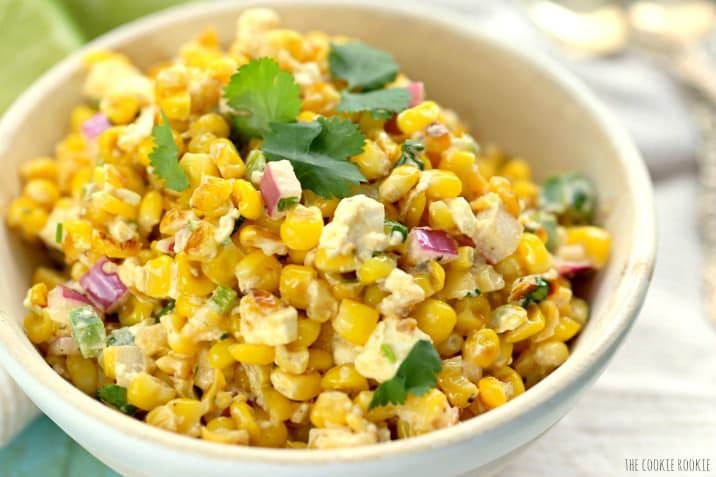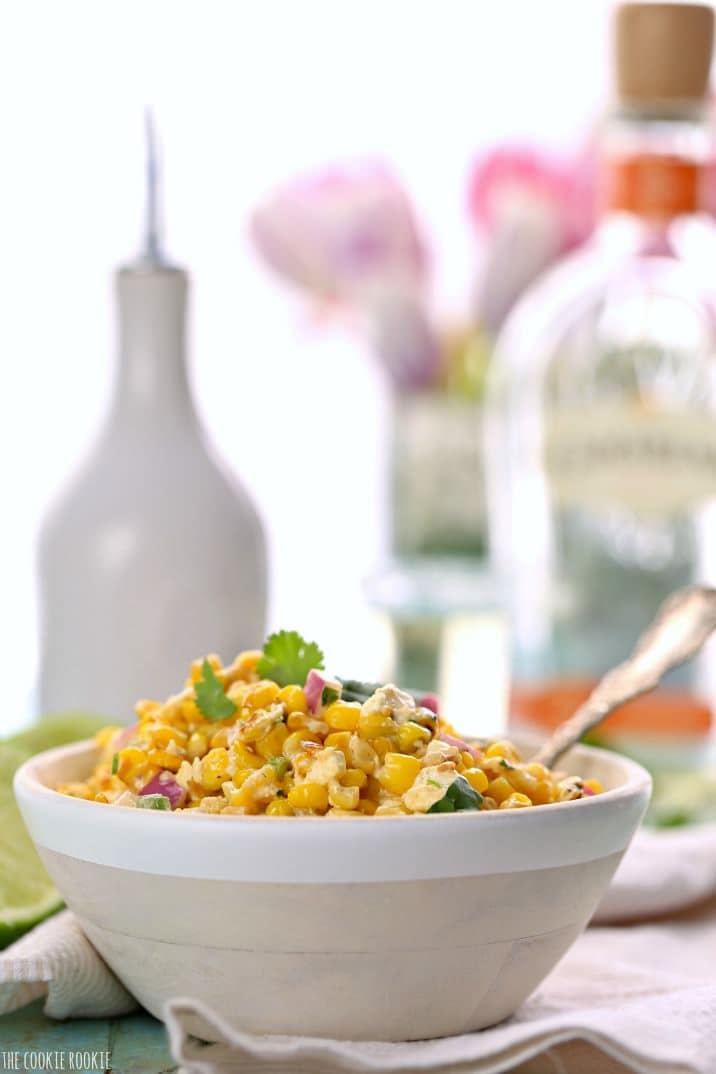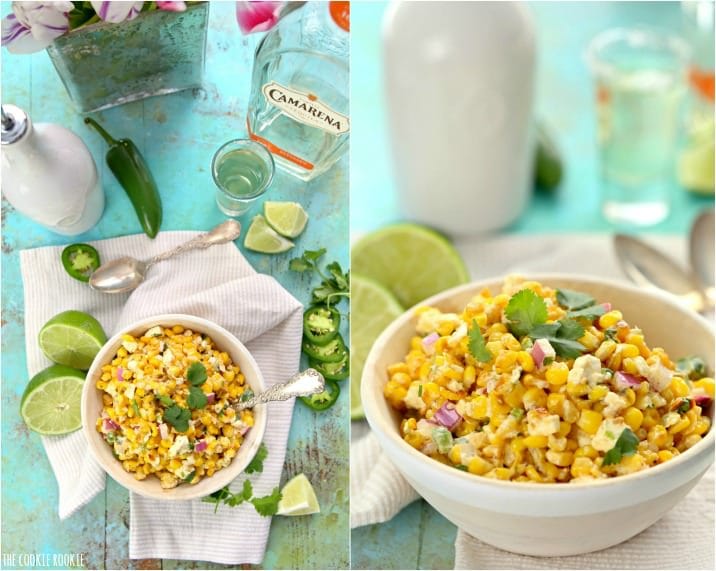 I got the idea for Skinny Mexican Street Corn when we ate at one of my favorite STL restaurants, Mission Taco.
They're known for their Mexican Street Corn. I'm not sure of their recipe, and I'm not claiming that this is as good (It's VERY close!), but I do love this recipe. And I think it may just be quite a bit skinnier. Win win again!
Enjoy!