BEST Guacamole Recipe ever! I'm a big fan of Mexican food and allll dips. So of course I'm obsessed with guacamole too. I cut this Simple Guacamole Recipe down to the basics and it is so fresh. Everything blends together to create the perfect, creamy flavor. This Homemade Guacamole Recipe is my favorite dip for Mexican dinners. I could eat it all day!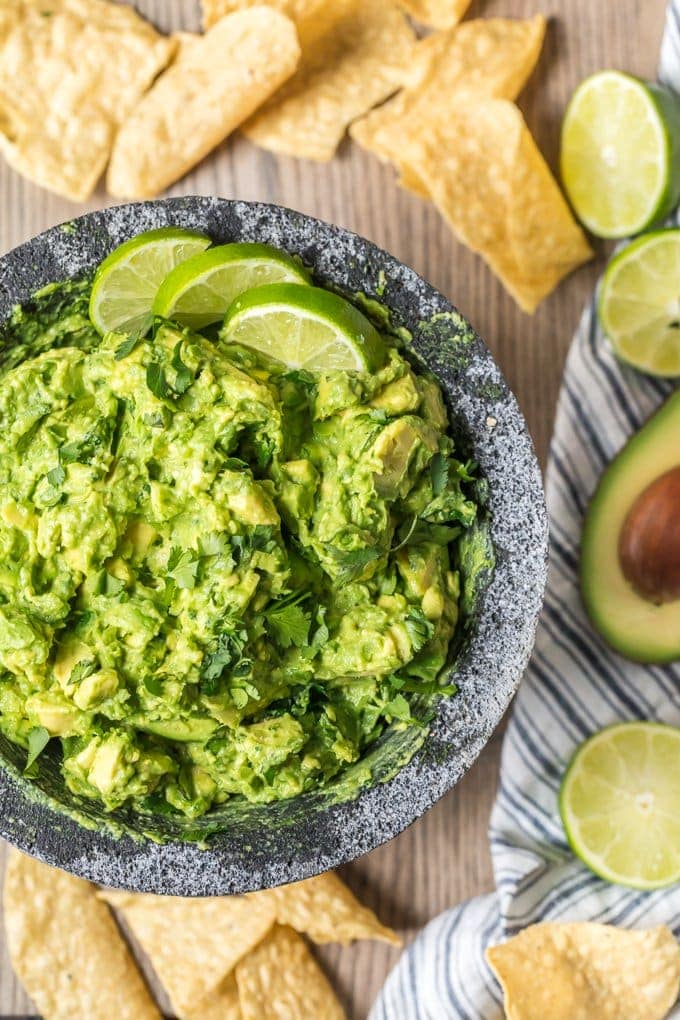 Guacamole Recipe
The best guacamole is a simple guacamole recipe! It's all about the fresh ingredients for this traditional homemade guacamole.
This Guacamole is so fresh and easy. As much as I love throwing extra ingredients into my guacamole dip from time to time (tomatoes, black beans, corn), none of that is necessary.
All you really need is the fresh flavors of avocado and a little bit of seasoning. When it really comes down to it, a Simple Guacamole Recipe is the BEST Guacamole Recipe!
You guys know I'm a total fanatic when it comes to Mexican food. I love love love tacos and queso and all kinds of delicious dips (and skinny margaritas).
I don't know what I'd do without all those amazing foods in my life! I could eat tacos every single day. And what goes better with Mexican food than a side of homemade guac? Um…nothing!
I consider this the best guacamole ever because it's just so simple. There's nothing better than the fresh, creamy taste of avocado, mashed up perfectly so that it's still a little chunky.
I mixed in some jalapeno, onion, and cilantro to give it that kick of flavor it needs, but other than that, it's allll avocado!
This simple recipe is the perfect topping to add to your tacos, burritos, and nachos. And of course it's the most delicious dip for your tortilla chips!
This Guacamole is the best of the best. Keep it simple and let the avocado do the talking!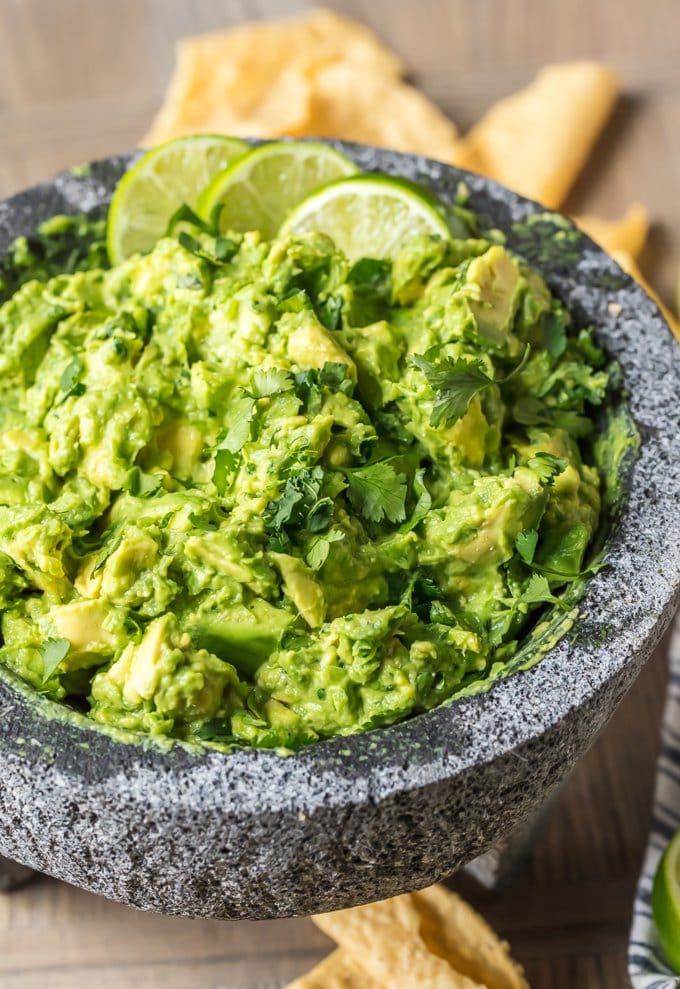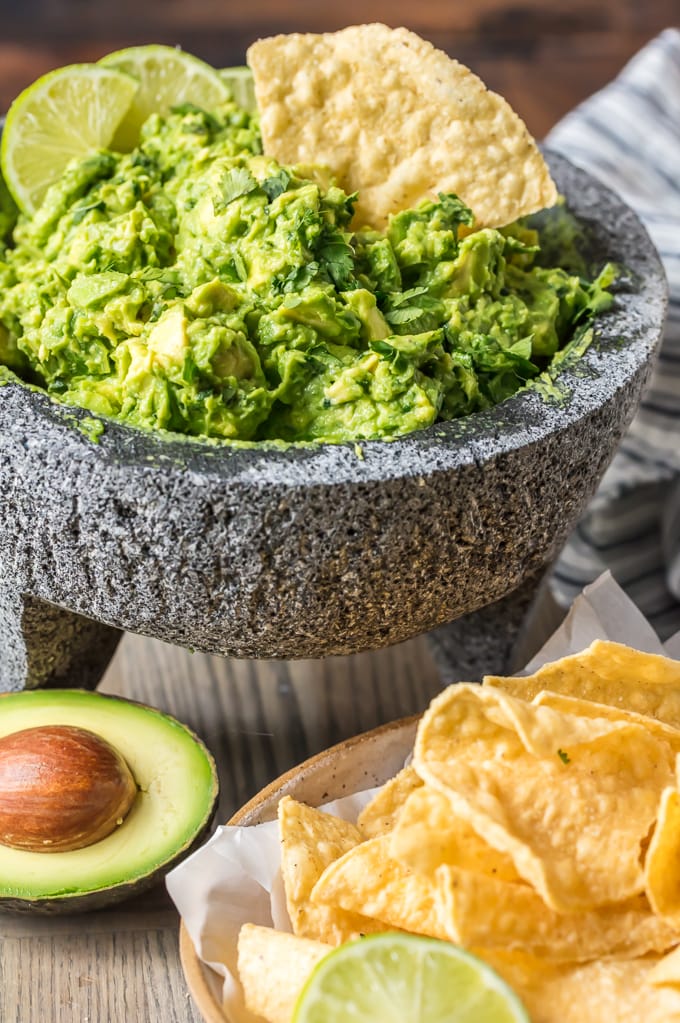 Simple Guacamole Recipe
Let's be honest. When you're ready for the guac, you don't want to be wasting time preparing a bunch of stuff and chopping up extra ingredients. You want an EASY and FAST recipe (and super tasty, of course).
That's what I love about this Simple Guacamole Recipe. It doesn't take long to make and you're just using a few simple ingredients. Everything we use in this recipe is super fresh and adds just the right flavor to enhance the guac instead of taking away from it.
And when I say simple ingredients, I mean it! Here are all the Guacamole Ingredients I used:
Avocado
Onion
Jalapeno
Lime Juice
Cilantro
And just a little bit of salt!
The jalapeno, onion, and cilantro paste blends in so seamlessly with the creamy avocado to create the best guacamole recipe ever.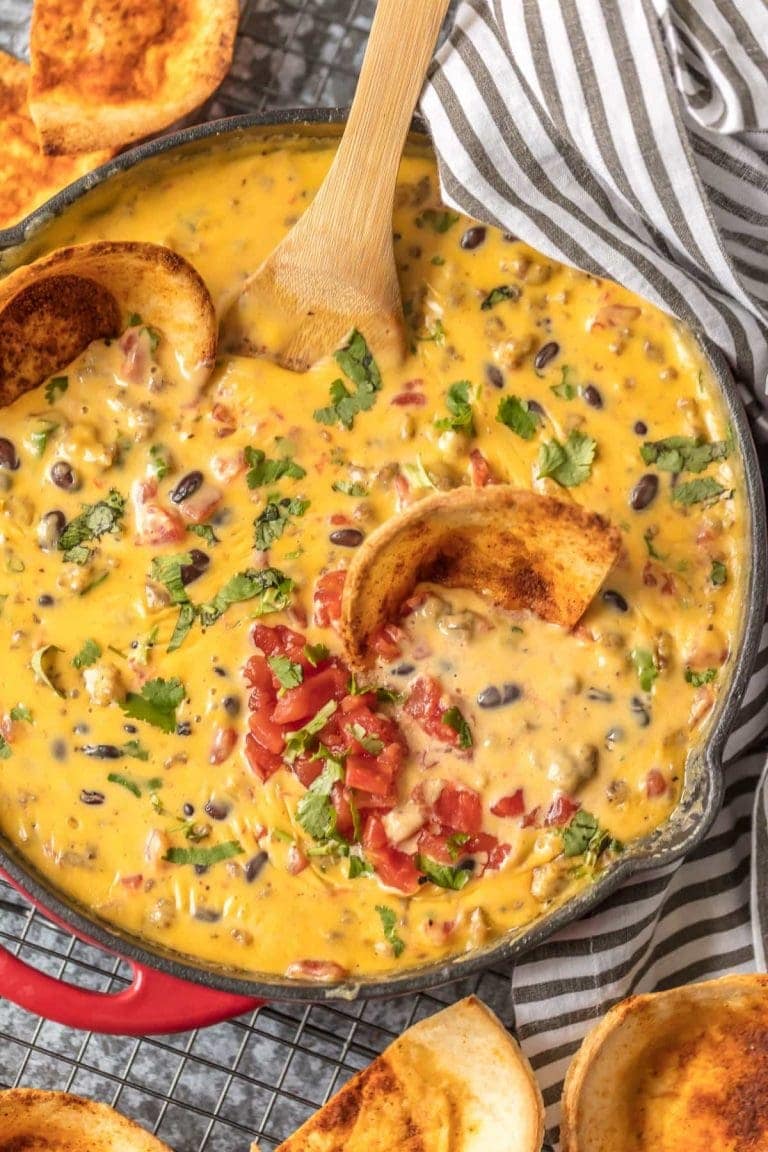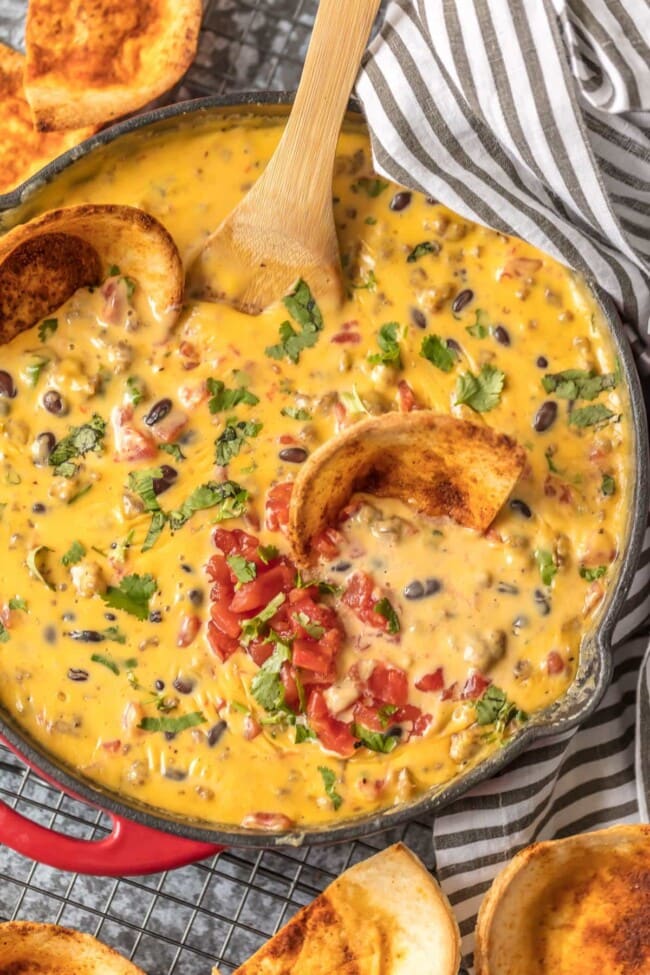 Game Day is covered!
101+ Super Bowl Appetizer Recipes
If its game day grub you crave, we have all the recipes you need to win big! Check out our easy Super Bowl recipes (or World Series, March Madness, National Championship, you get the idea!)
Game Day Guide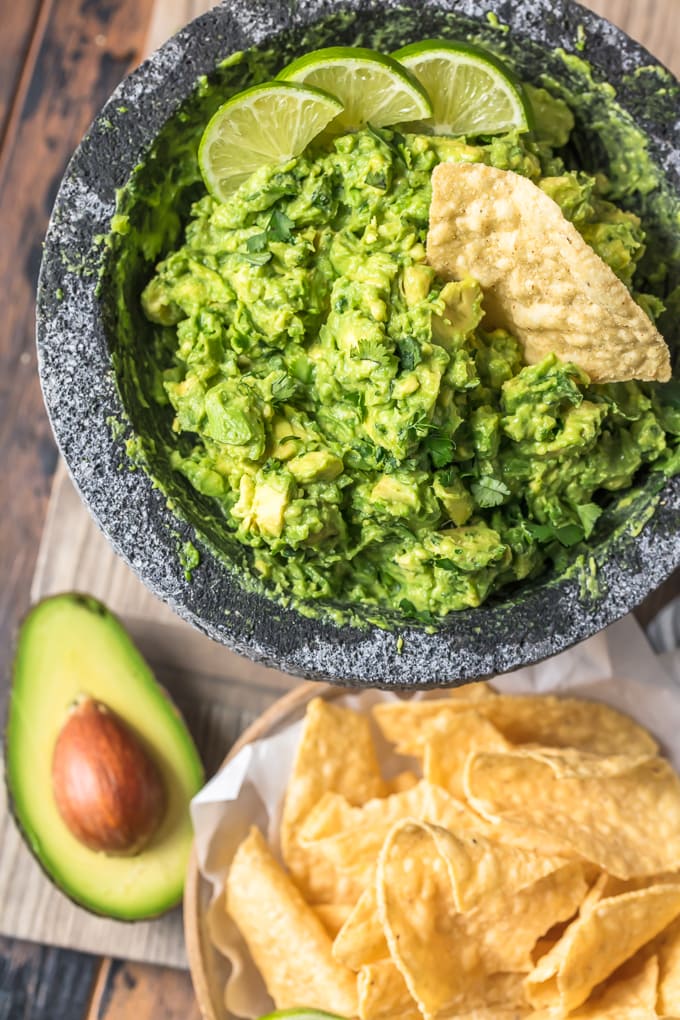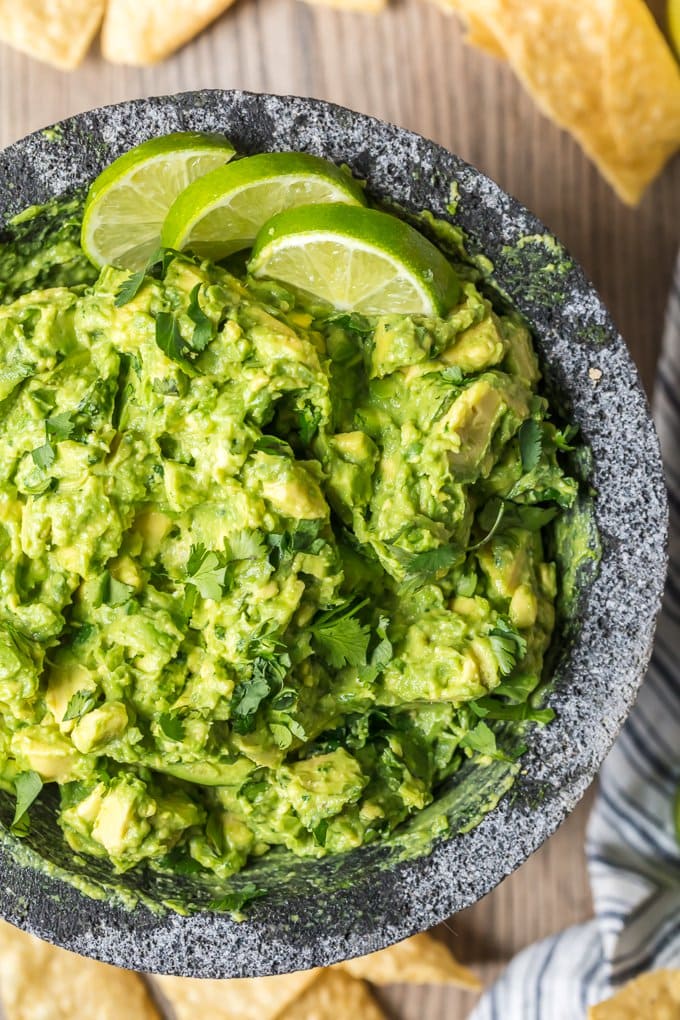 How to Make Guacamole
This guacamole recipe is so easy to make. Just grab your fresh guacamole ingredients and mash everything together. A Mortar & Pestle is the best way to mix this simple guacamole recipe into the perfect texture and blend the flavors.
However, if you don't have that, you can also use the bottom of a glass & cutting board. When all else fails, a bowl and a fork is an easy way to mash things together.
What can you put guacamole on?
Ohhh don't get me started! This is the best guacamole recipe we're talking about, so the simple answer is that you can put it on anything and everything…or maybe that's just me?
I love this homemade guac recipe because it's really down to the basics, so the flavor is incredible but not overwhelming. That means it tastes REALLY good with A LOT of things.
Obviously you could dip your homemade tortilla chips in a bowl of this guacamole until it's gone and call it a day. But it goes so well on top of all kinds of Mexican dishes.
Here are some of my favorite Mexican recipes:
This homemade guac would go perfectly with any of those dishes…and it would also taste great on mini taquitos, on this Mexican Chicken Salad Sandwich, or with these Foil Packet Nachos. I think you get my point!
Guacamole is also one of the best Super Bowl appetizers, so make a bunch and throw a bit on everything.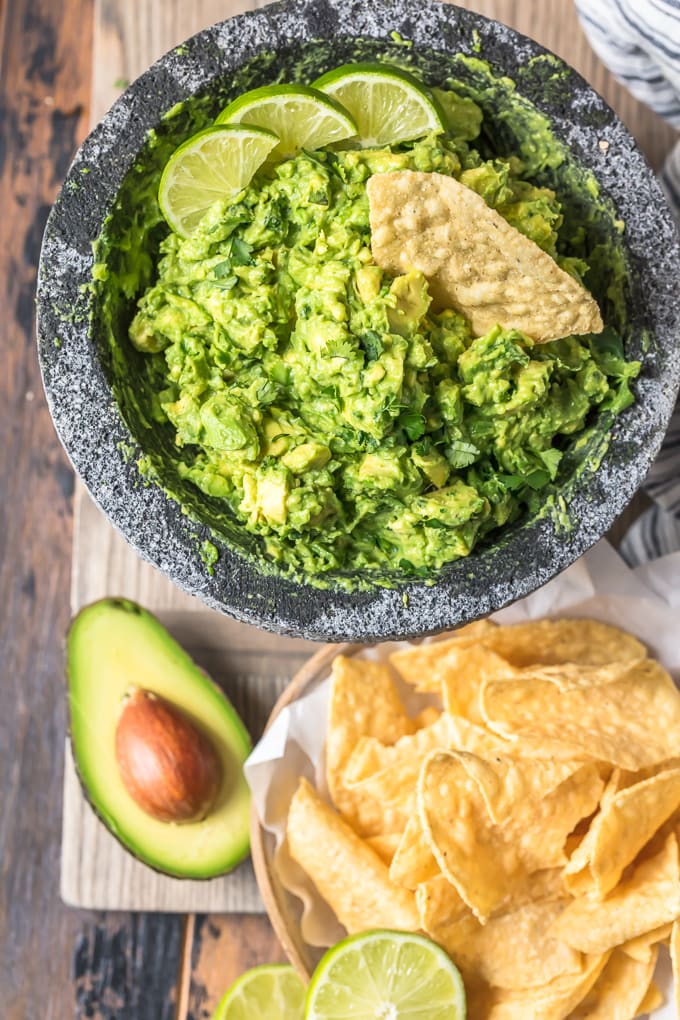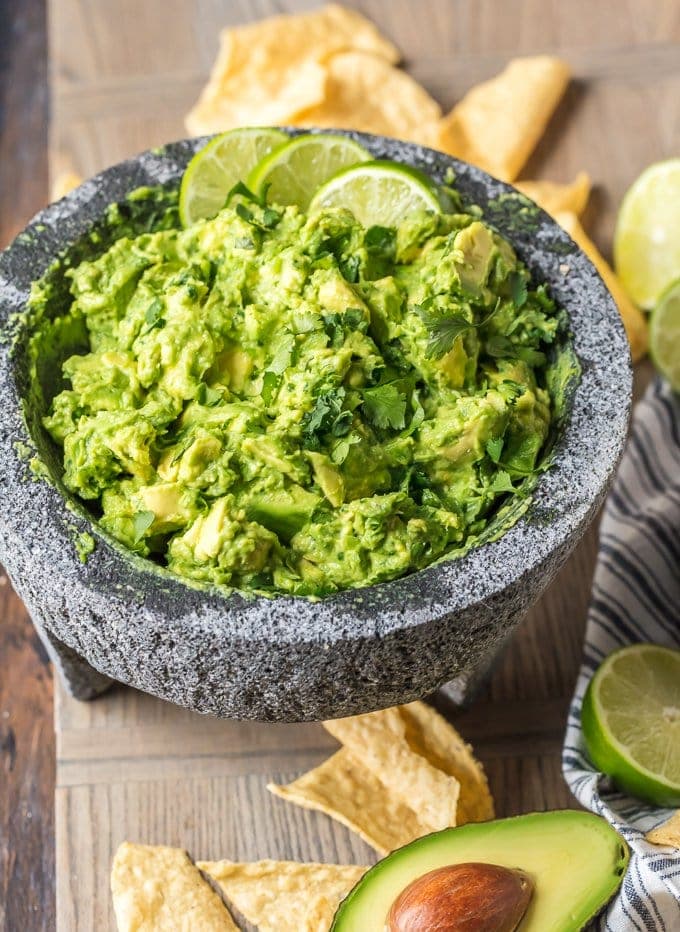 How do you keep guacamole from turning brown?
Since this is the best guacamole recipe (SO. GOOD.) you definitely want to keep it from turning brown before it's gone. What's the easiest way to stop guacamole from turning brown? Eat it all at once! But if you can't do that…
Here are a few simple tricks to keep guacamole from turning brown:
Store your guacamole in an airtight container
Seal the top of the container with plastic wrap before putting the lid on top (extra seal of freshness!)
Add extra lime juice on top of the guac before sealing
Try putting the avocado pit straight into the container of guacamole before storing
Add a thin layer of water or olive oil on top of the guac & seal shut
How long can guacamole stay in the fridge?
While all the tips listed above will help to stop your guacamole from turning brown too quickly, it will happen eventually. Homemade guacamole should last in the refrigerator up to a couple of days.
If your guacamole does turn brown, it's still okay to eat it. Just scrape away the layer of brown and eat the green guacamole. It's best not to consume the oxidized (brown) portion. And if it's been more than 3 days, you should throw it out and make a new batch.
What drinks to pair with Guacamole
There's nothing better to pair with this guacamole recipe than an amazing Margarita! We have compiled all our favorite Margarita Recipes in the ULTIMATE MARGARITA GUIDE. From classic to unique to flavored to frozen, we have you covered! Be sure to check it out today.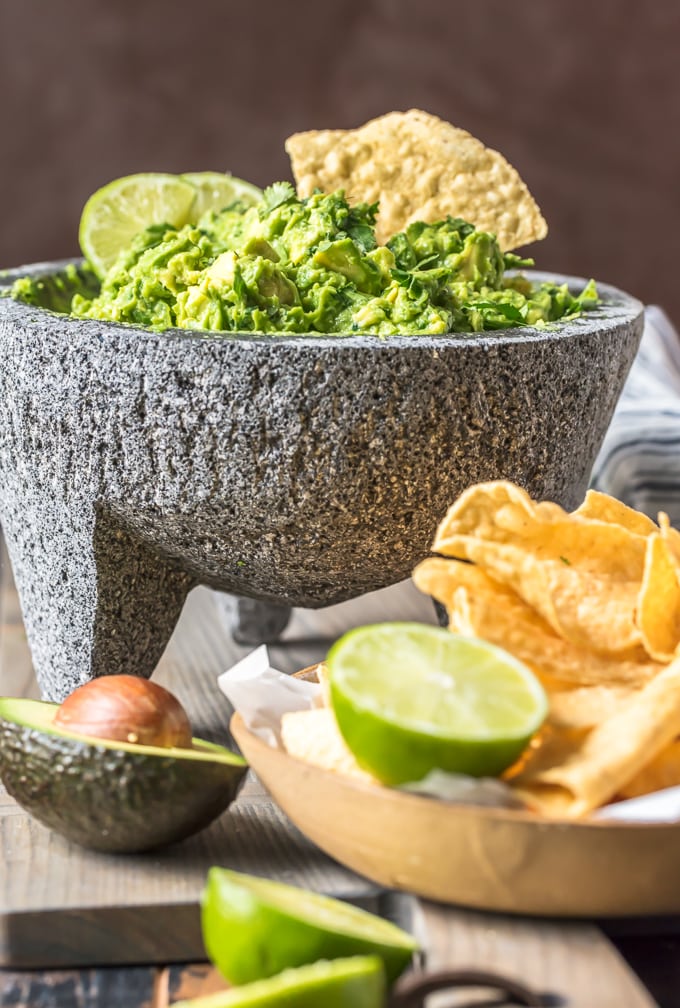 The BEST Guac Recipe
I can't get enough of this guacamole. I could seriously eat it all day, every day.
Whether you make this for a party, as an appetizer, or to put on top of your favorite dishes, I know you're going to love this recipe too.
Be sure to try these other easy dips too:
If you make this recipe be sure to upload a photo in the comment section below or leave a rating. Enjoy! You can also jump to recipe.