Spiced Cider is a holiday must! Warm things up this season with this delicious Cranberry Apple Hot Cider Recipe. It's easy, it's festive, and it's the perfect drink to serve for any Christmas party. Make it without alcohol for the whole family, or make it spiked hot apple cider for the adults. Either way, the flavor is just perfect!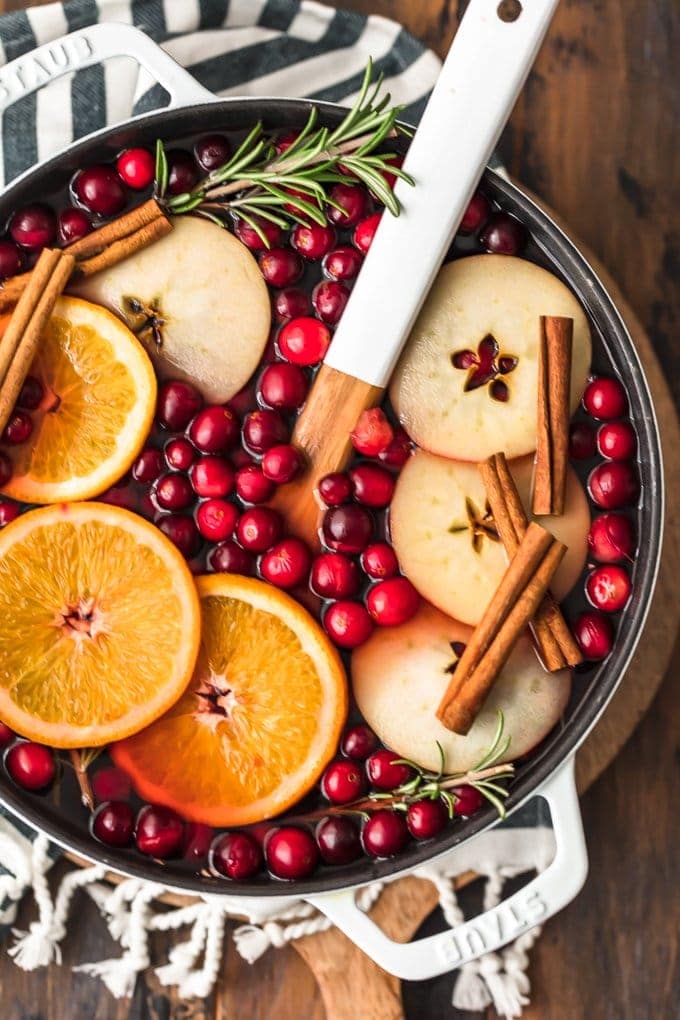 Spiced Cider Recipe
Spiced Cider is the best way to warm up the holiday season. Get festive with this fruity cranberry apple cider recipe, the best hot cider recipe of the season!
Holiday festivities call for the perfect hot cider recipe. I love the warmth and flavor of hot apple cider throughout the fall and winter season, especially on Christmas! Every Christmas celebration needs some, and this Cranberry Apple Spiced Cider is the perfect recipe.
This recipe is super easy, which is exactly what I need for a party drink. It's made with spiced apple cider, cranberries, cranberry juice, cinnamon, and cloves. You can also make this into spiked hot apple cider by adding Everclear, rum, or your preferred liquor. The aroma of this spiced cider is incredible, and the flavor is the perfect blend.
This hot cider recipe will immediately warm you up from head to toe and have you going mmmmmm. It's an absolute must for Christmas this year!
This Hot Cranberry Apple Spiced Cider recipe is a MUST make this holiday season. With or without alcohol, this hot cider will warm you up!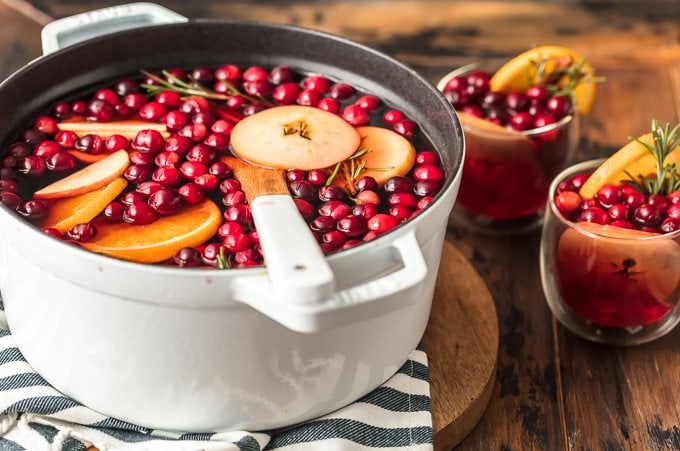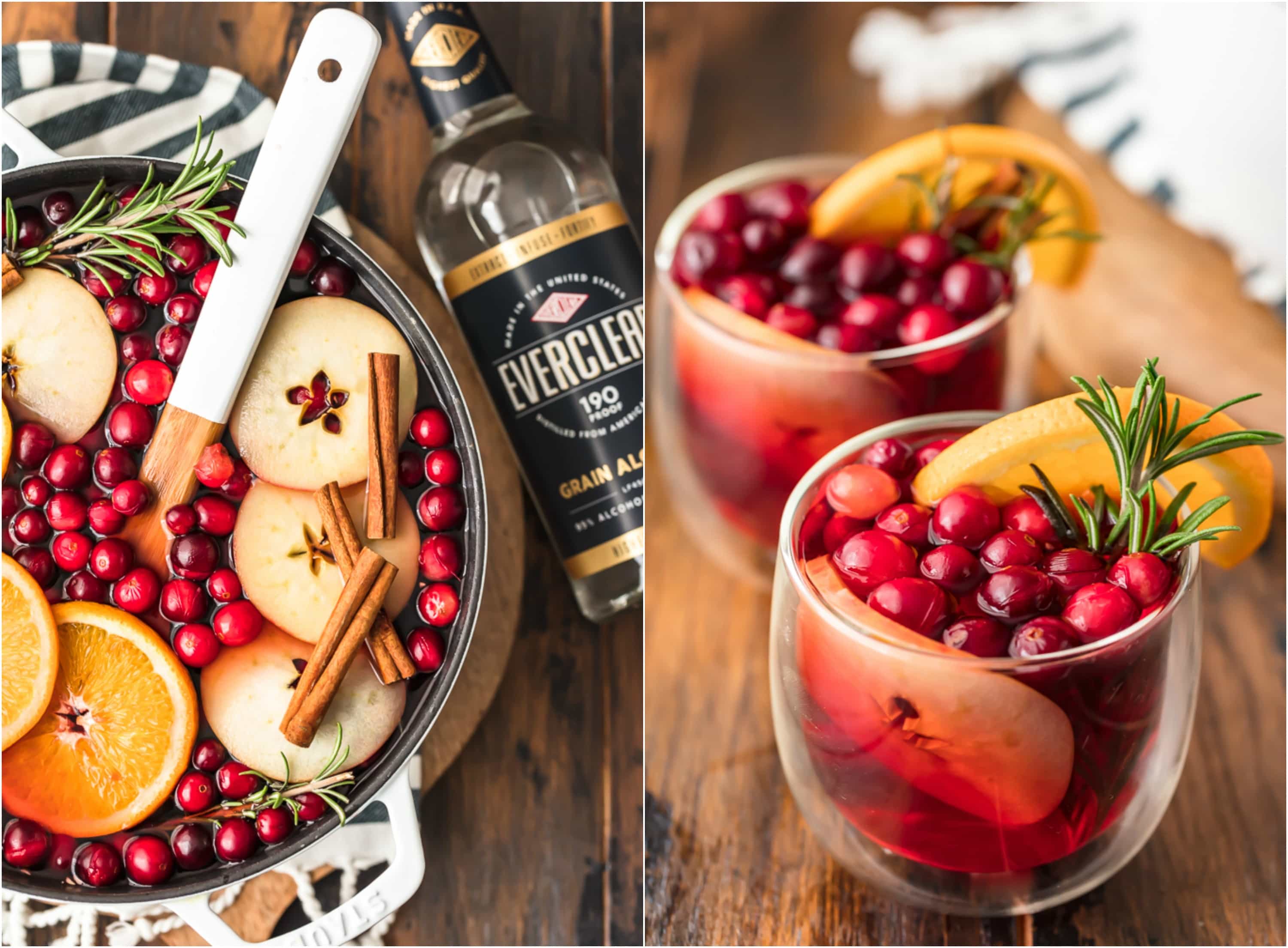 Prefer to use a pressure cooker? Try this Instant Pot Apple Cider recipe instead!
Cranberry Apple Hot Cider Recipe
The perfect way to spice up hot apple cider? Add cranberry! Cranberries are an undeniably festive fruit. Adding them into spiced cider is the easiest way to take it from a fall treat to a Christmas treat. Plus the cinnamon and cloves make it the most holiday ready drink you could ask for! So warm, so delicious, and so beautiful. This is definitely the hot cider recipe you want to be serving at your holiday parties this year.
Spiced Cider Ingredients
What's in this tasty spiced cider recipe? Well, there's not much to it, and yet it still turns out amazing!
Spiced Apple Cider
Cranberry Juice
Cloves
Cinnamon Sticks
Cranberries (fresh or frozen)
Orange Slices
And of course, if you want SPIKED hot apple cider, just grab your favorite liquor to add into the recipe.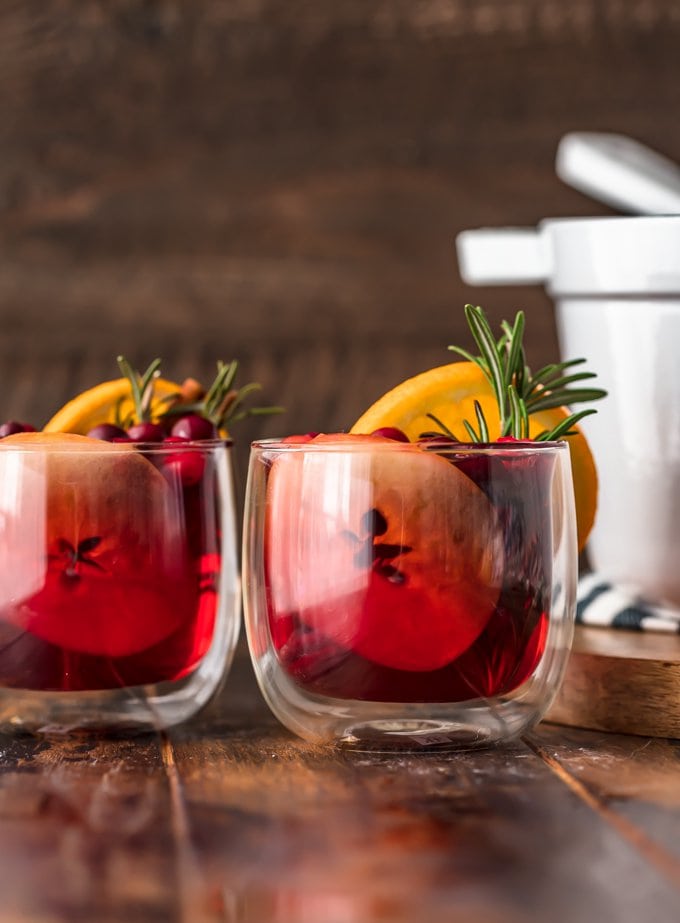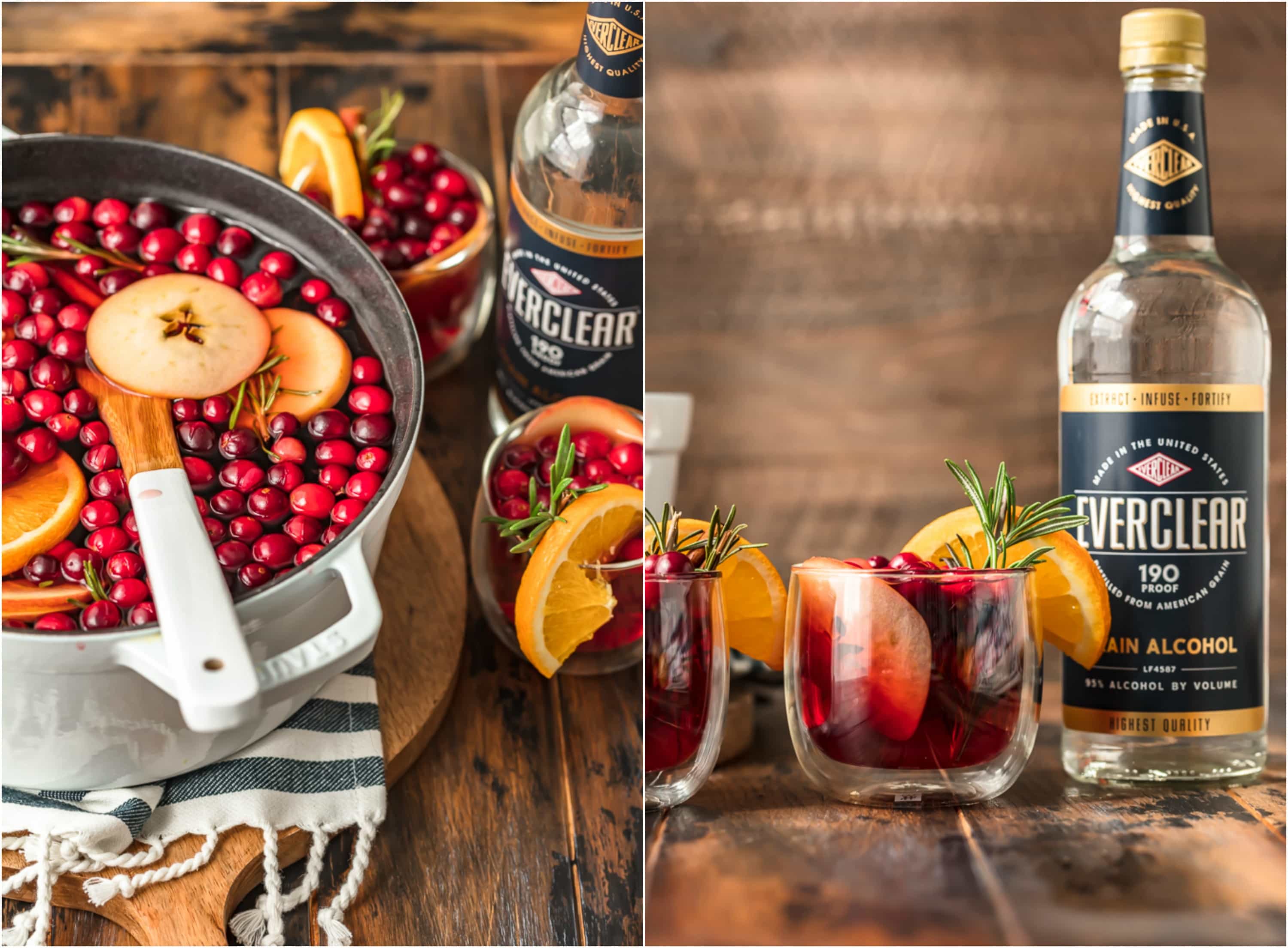 The Ultimate Cozy Hot Cocktail for Christmas
You faithful readers might remember that last year I had an awesome time coming up with vodka infusions with Everclear®. I found out just how fun and versatile this (INEXPENSIVE) 190 proof grain alcohol can be. I made everything from Homemade Apple Pie Vodka to Homemade Strawberry Shortcake Vodka (those make awesome homemade Christmas gifts by the way!).
This holiday season I've been focused on big batch cocktails like Holiday Punch and Strawberry Lemonade Party Punch. Everclear is PERFECT for mixing into punches for your holiday crowd!
Everclear is perfect for any holiday recipes because its tasteless, odorless, and packs a fun party punch with every sip. A little goes a long way, which is also perfect for serving a crowd. It's ALWAYS a crowd favorite. This Cozy Christmas Cocktail is sure to warm the heart and soul, and is so delicious and fun.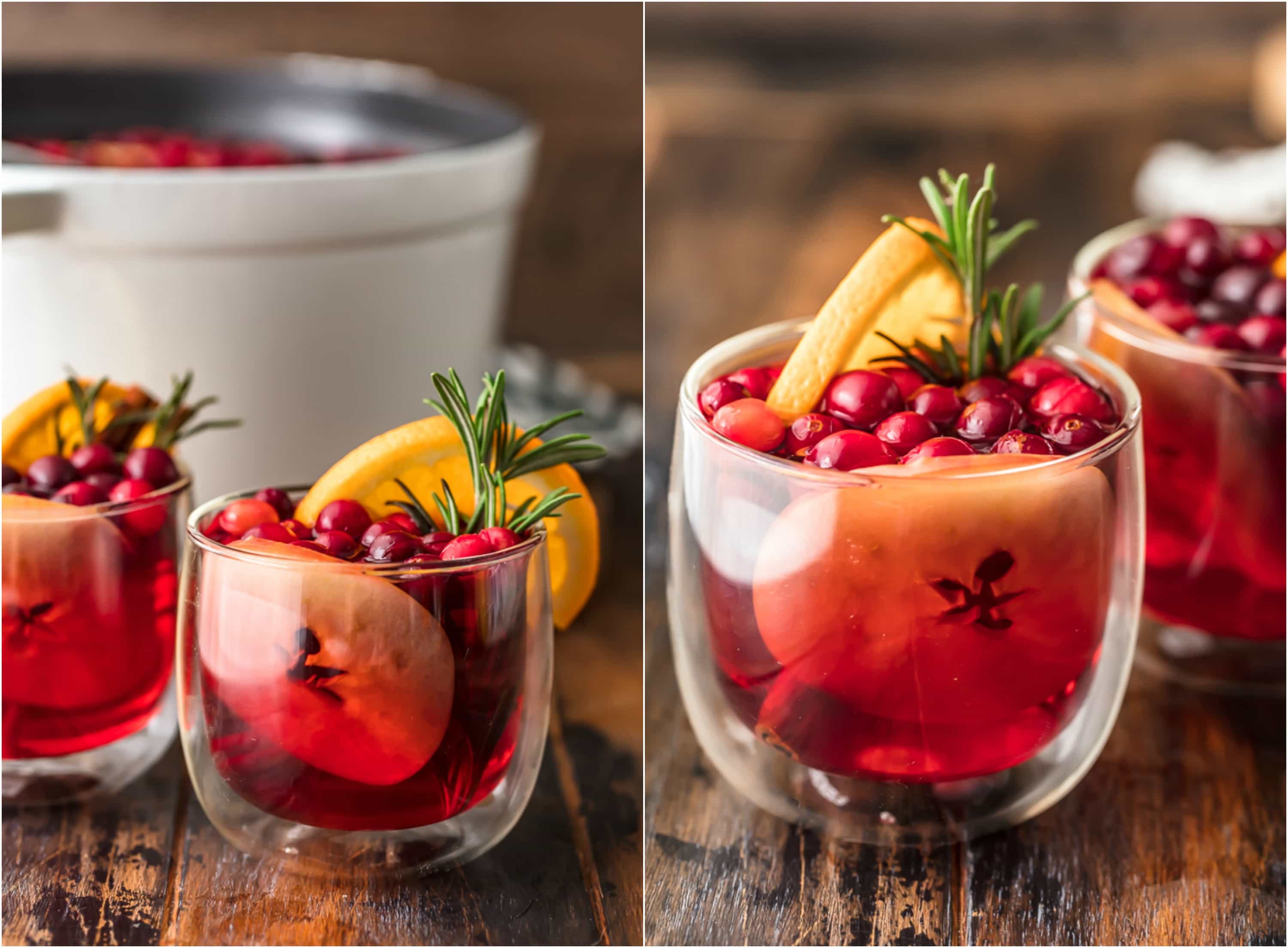 How to Make Spiced Cider
This cranberry hot cider recipe is so easy to make. Just mix all of your ingredients together on the stove and heat things up! You can let it simmer while you finish getting things ready for the party, so it's no hassle to prepare. The spices blend into the cider perfectly as it simmers on the stove top!
Combine all ingredients in a dutch oven or large pot and bring mixture to a boil for about 5 minutes.
Reduce heat and let the cider simmer (covered) for 30-45 minutes, stirring regularly.
Remove the cloves and cinnamon sticks before serving.
Serve it straight from the stove top, or transfer the spiced cider to a slow cooker to keep it warm throughout the party.
Just fill each glass and garnish with orange slices or cinnamon sticks if desired. This cranberry apple cider recipe makes 20 cups, so it's enough to for everyone! If you have a smaller group, you can easily cut the recipe in half. Be sure to check the recipe card at the bottom of the post for more details.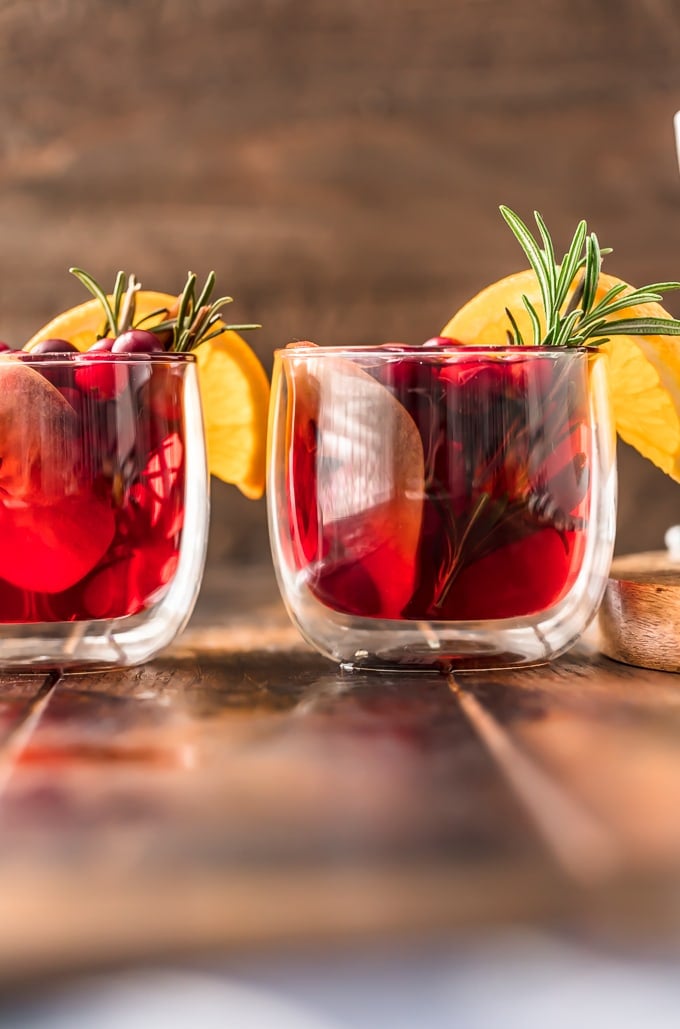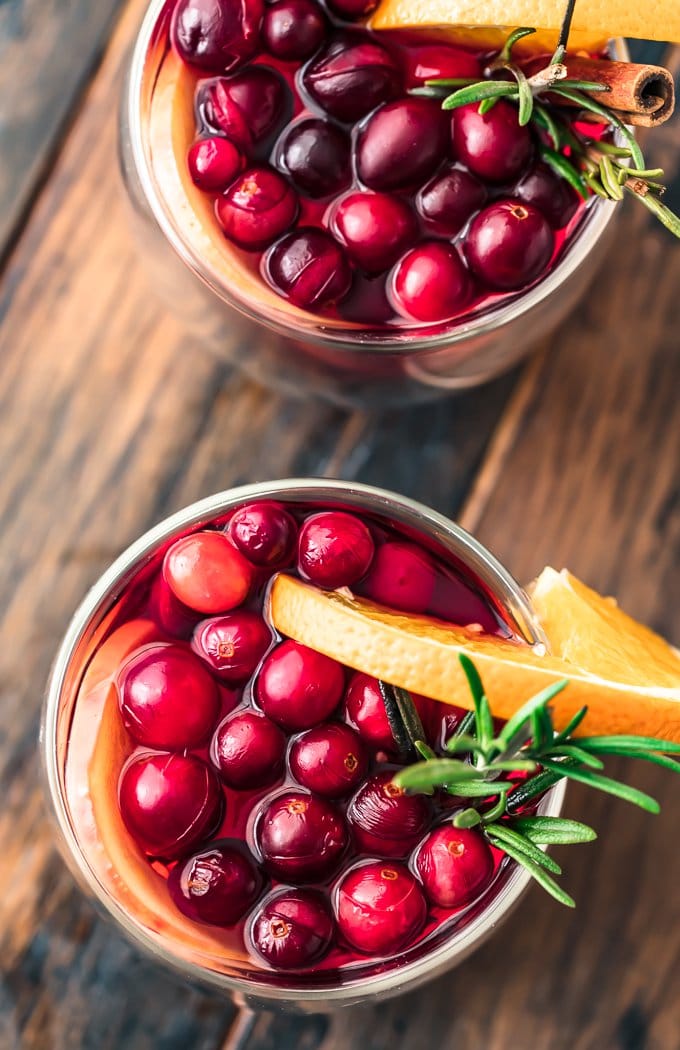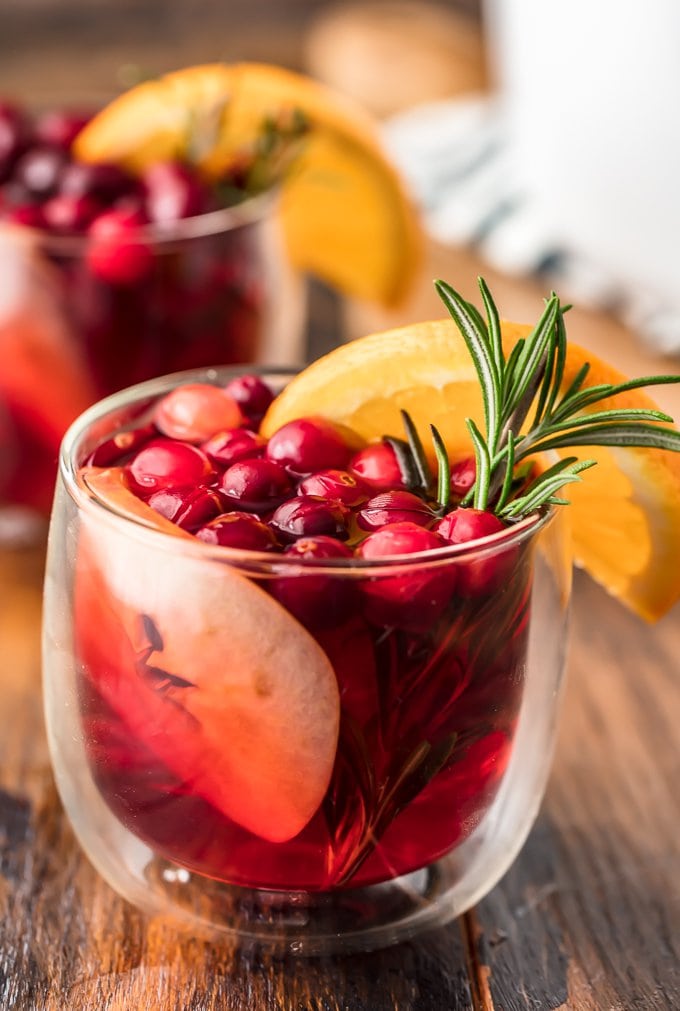 Spiked Hot Apple Cider
Okay guys, let's get to the good stuff. Don't get me wrong, this cranberry spiced cider is SO GOOD without alcohol, but let's talk about the spiked hot apple cider. The great thing is, there are no extra steps to turn this into spiked cider. Just add liquor into the mix and cook it with the rest of the ingredients. Simple as that. You can make two separate batches if you want both options for family holiday parties.
What alcohol can you mix with apple cider?
We used Everclear because it always packs the perfect punch to our party drinks.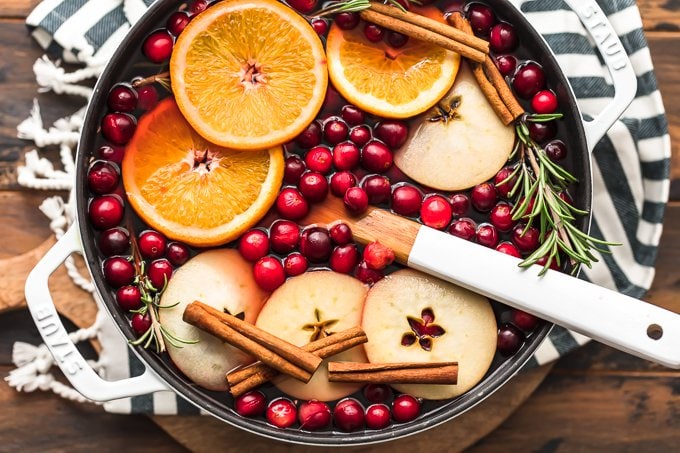 Spiced Cider is the way to go for your Christmas party. Everyone will love it! This Cranberry Apple Hot Cider recipe is so delicious, with or without alcohol. How can you go wrong? Get ready for the holiday season and make sure this hot apple cider is on your list!
See the recipe card below for details on how to make Hot Cranberry Apple Spiced Cider. Enjoy!
If you like this hot cider recipe, try these other delicious holiday drinks: