I have the best mashed potatoes for you today! i have said this before and i'll say it again……sometimes the absolute best recipes are the simplest.
these mashed potatoes prove my theory.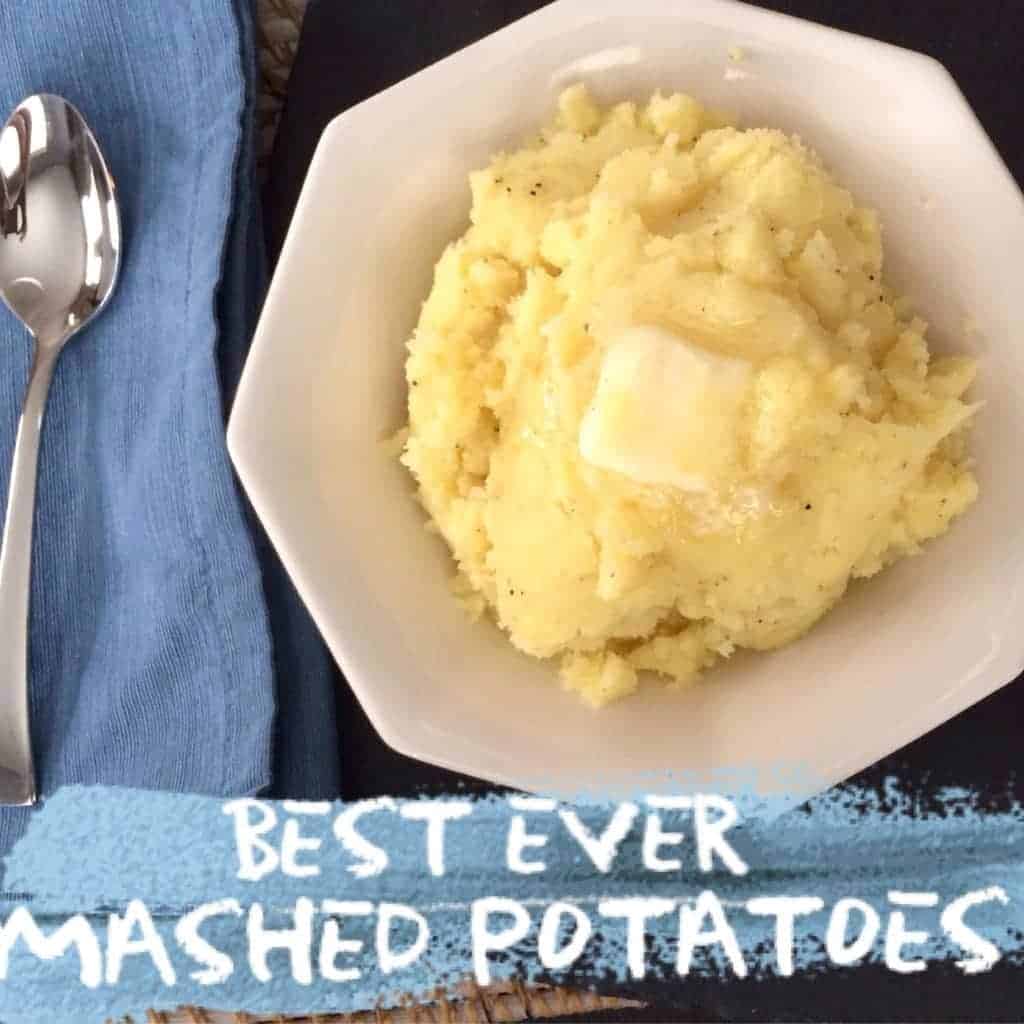 we previously posted another favorite recipe for mashed potatoes…and although it is also really good….this one tops it.  its easier, and its actually better.  the recipe we used can be found here.  their website specializes in simple and fresh recipes.  great site!
the main difference is the potatoes in this recipe are steamed instead of boiled.  and the only ingredients are butter, salt, and pepper. no cream, no milk, nothing but the simple stuff.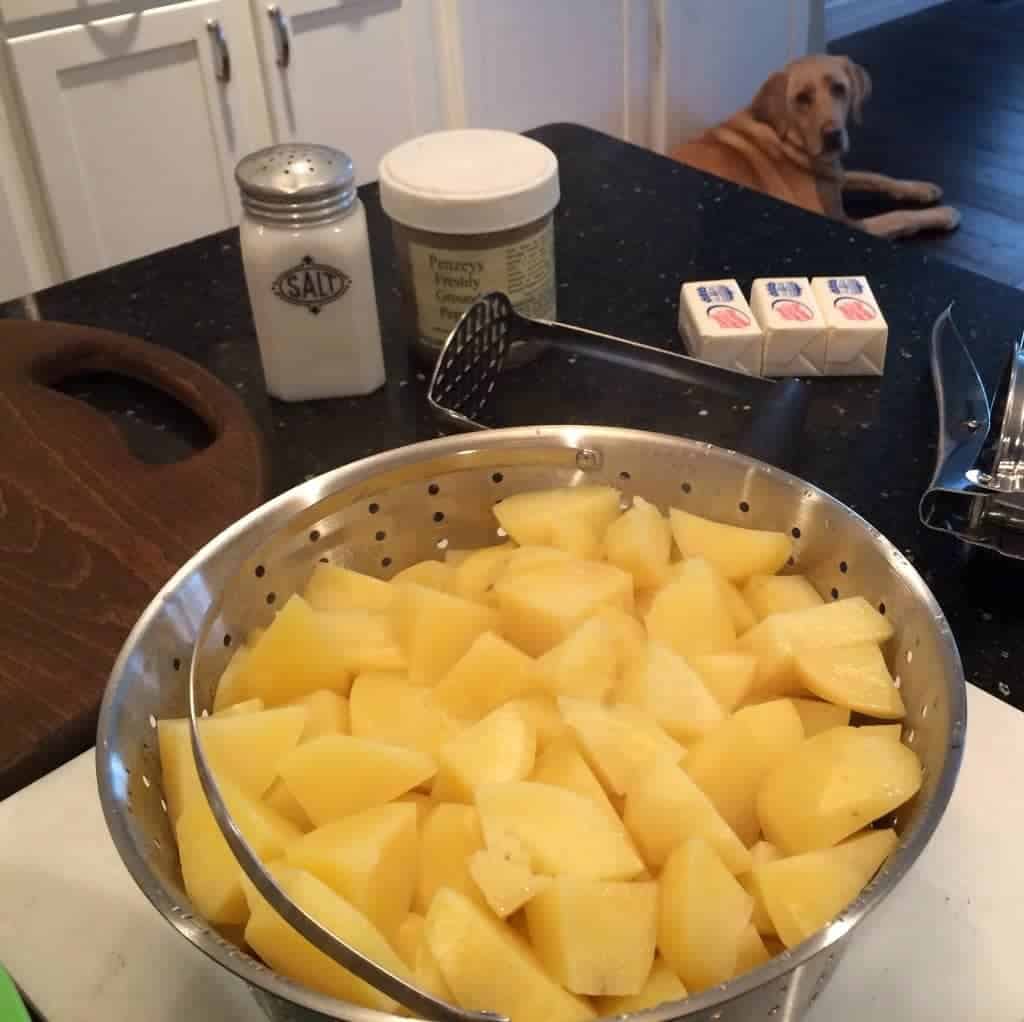 I love how even if scout isn't directly by the action, she ALWAYS has her eyes on the prize.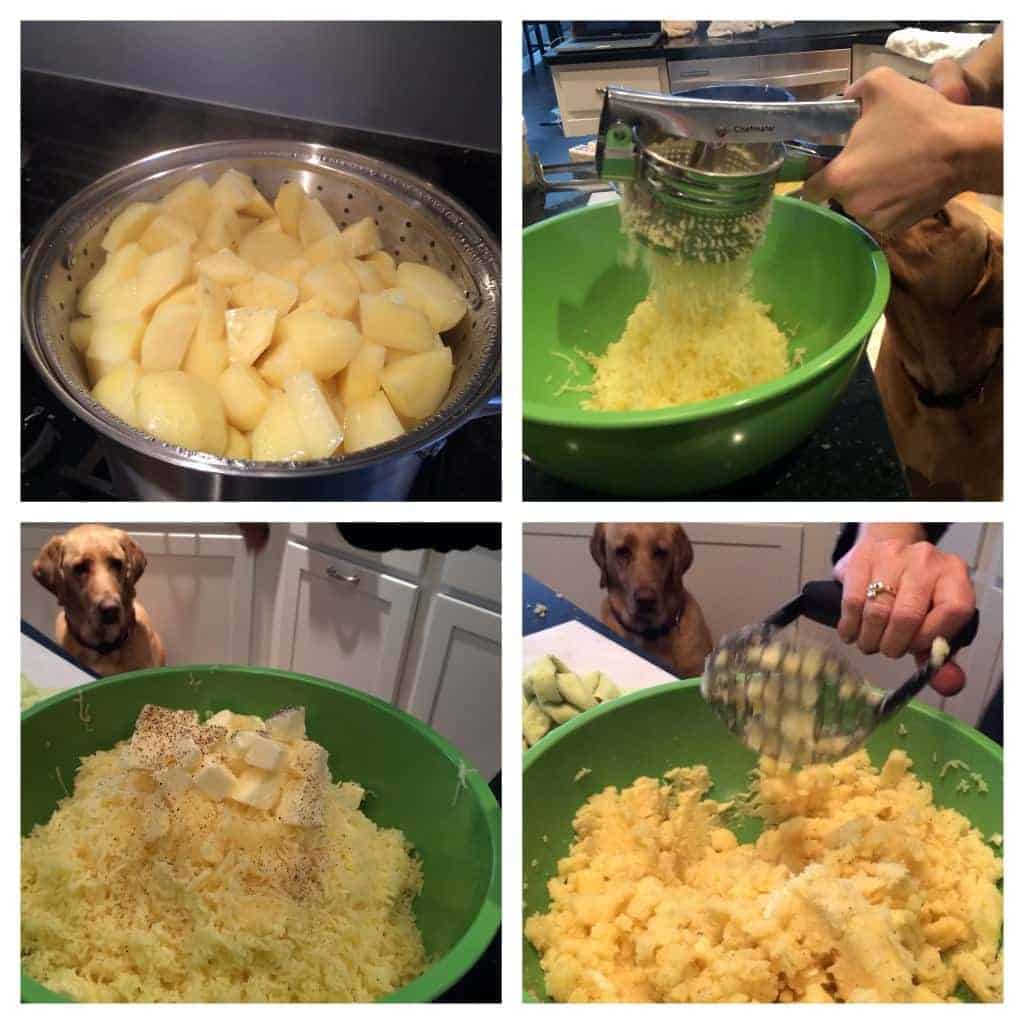 we used a ricer to mash the potatoes and WOW did it make them smooth.  it hurt my hand and was a major workout…but it was worth it :)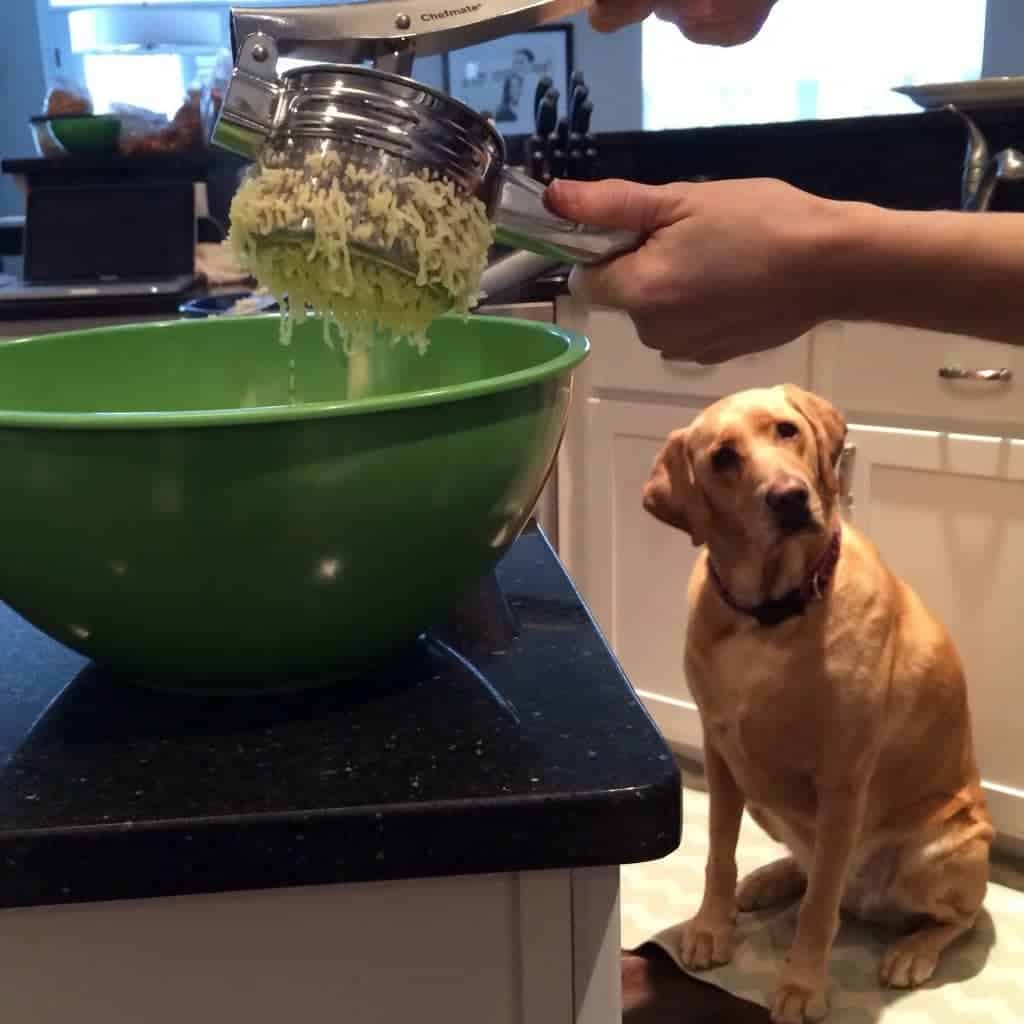 the end result is delicious, creamy, and incredibly fluffy mashed potatoes.  PERFECT for thanksgiving.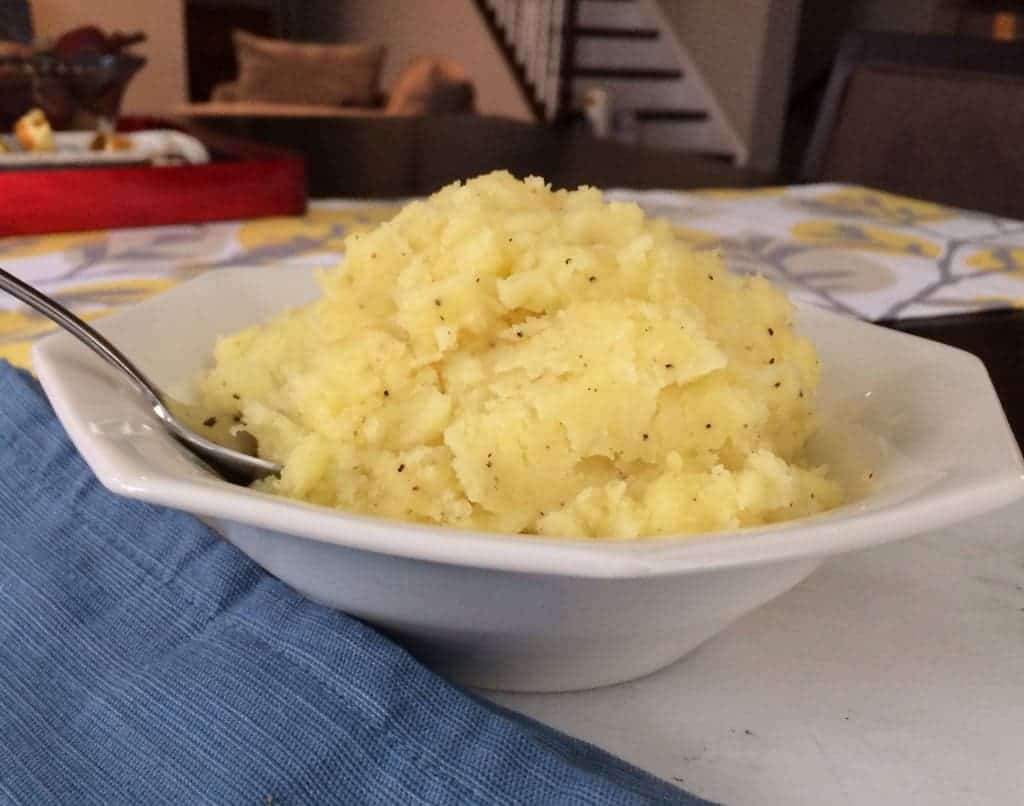 I love that the ingredients are so simple.  tastes fresh and delicious.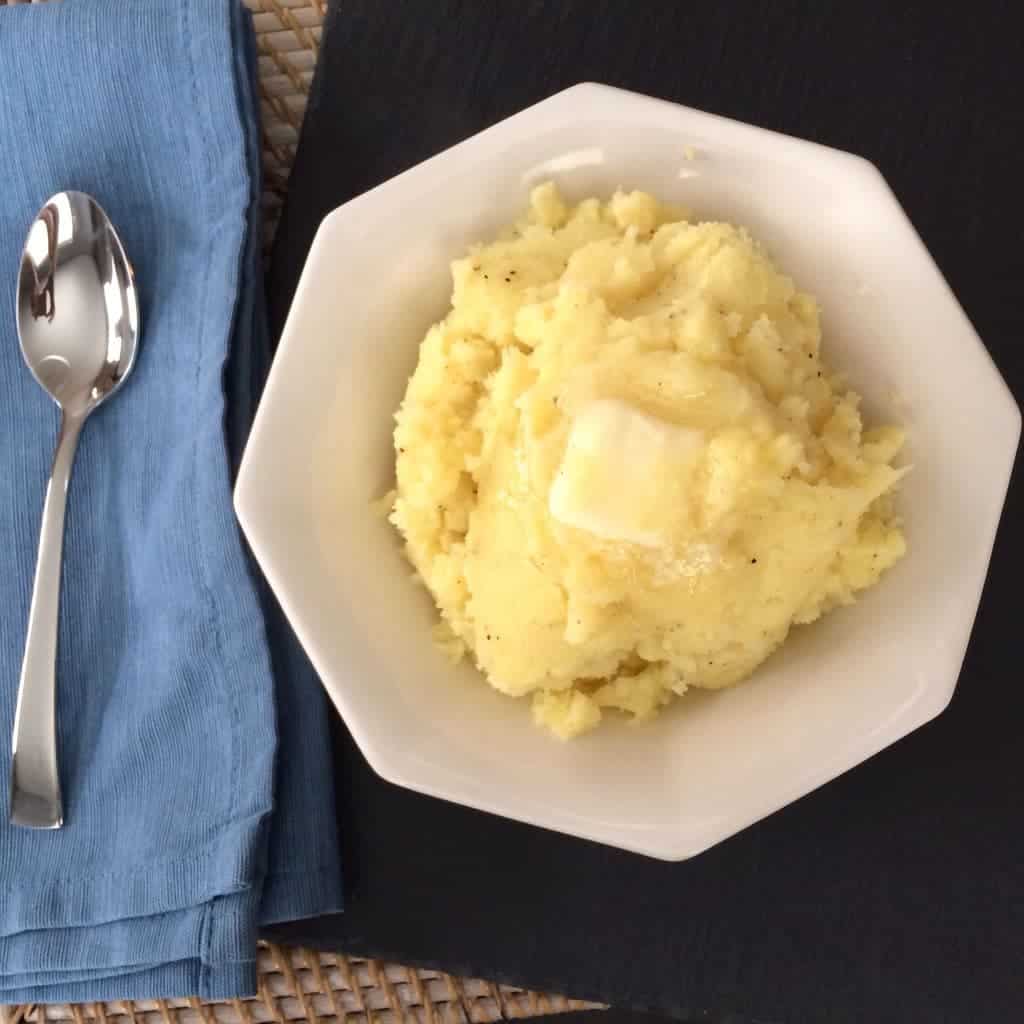 enjoy!!!
the cookie rookie
BEST EVER mashed potatoes
EASIEST and BEST mashed potato recipe you will find! a must try for thanksgiving. only 4 ingredients!
Ingredients
4 large yukon gold potatoes
3-4 tablespoons salted butter
salt
pepper
Instructions
Peel the potatoes and cut each potato into 4 pieces.
Place the potatoes in a steamer rack and prop up in a large pot.
Pour 2" of water into a large pot, and bring to a simmer.
Turn heat to medium-high and steam the potatoes for 20 minutes or until they pierce very easily with a knife or fork.
Let potatoes cool
put the potatoes through a potato ricer (or mash with potato masher)
Stir in the butter and season with salt and pepper to taste.
add more butter if needed to up the creaminess.
garnish with herbs if desired (parsley or chives would be great)
enjoy!
7.6.4
1573
https://www.thecookierookie.com/best-mashed-potatoes/

JOIN OUR MAILING LIST
TO GET COOKING!
Subscibe to recieve all the latest, greatest, and EASIEST recipes sent straight to your email inbox. If we post something yummy, you'll be the first to know.