Dinner Rolls from Scratch are a must make for any family get together, especially the holidays! These Christmas or Thanksgiving Dinner Rolls can be prepped ahead of time and stored in the fridge (Ice Box Rolls!) until ready to bake. This Dinner Roll Recipe is the perfect easy homemade bread for every occasion, especially a sit down dinner with those you love. Impress your holiday guests with these delicious bread recipe.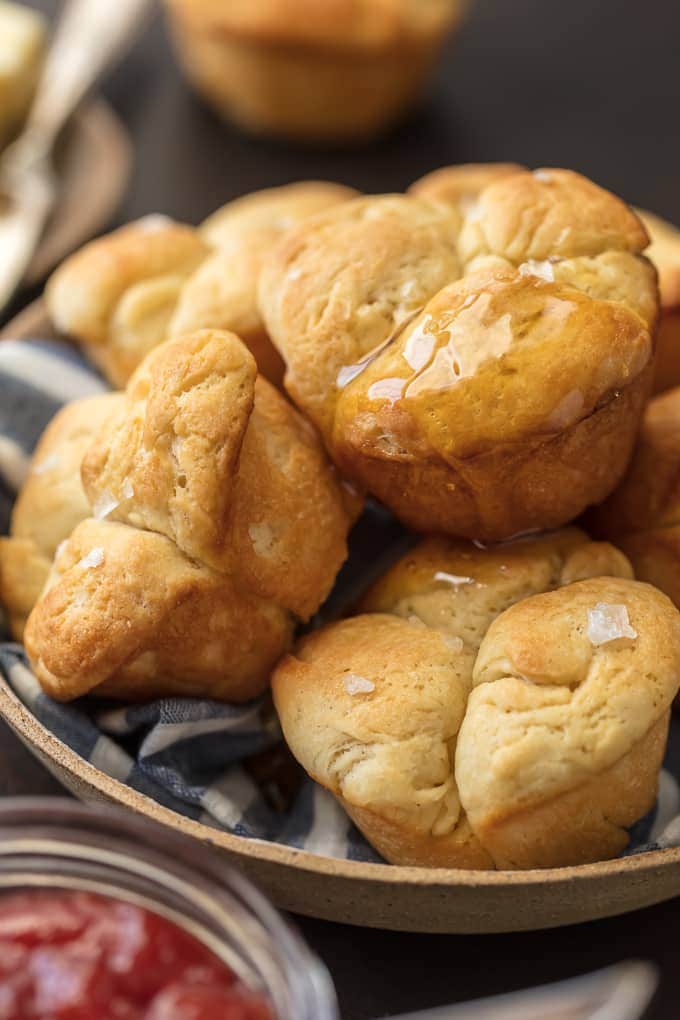 Easy Dinner Rolls Recipe
Homemade Dinner Rolls…can you believe it?! WHOOOOHOOO! We made bread! Easy simple delicious ICE BOX DINNER ROLLS just begging to be made for Thanksgiving and Christmas. You don't have time to be slaving away on breads in the kitchen during the holidays, so these Ice box Dinner Rolls are perfect.
The dough for these dinner rolls can be made the day before and then popped in the oven whenever you're ready, making them super convenient for the busy holiday season. They're fluffy, pretty, and begging to be doused in butter and jam. Yay!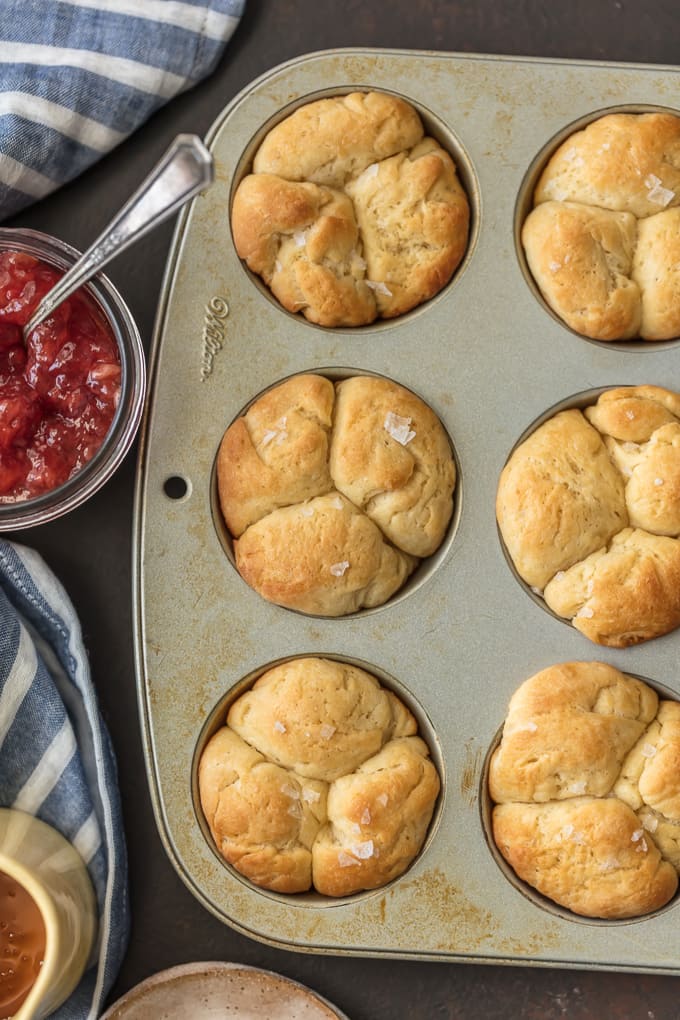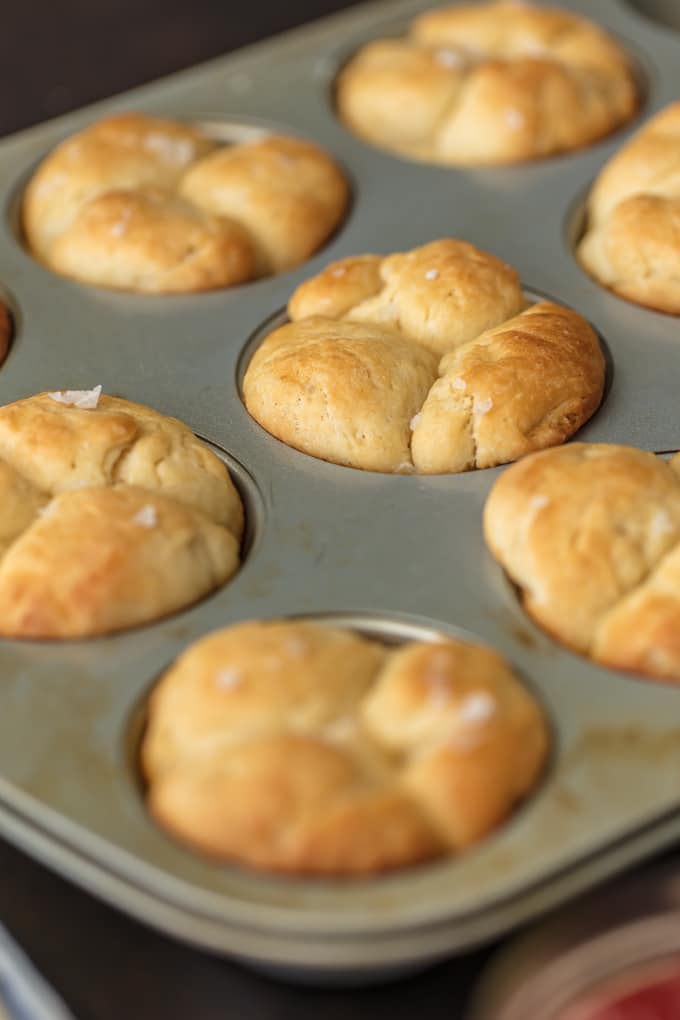 Tips for Making Dinner Rolls:
Homemade Dinner Rolls have a way of making you feel like a chef. No other recipes make you feel as accomplished as a great bread recipe. I was always too nervous to make breads before and didn't even register for a bread maker at my wedding because NO, way too hard for me.
This Ice box Dinner Roll Recipe is so easy anyone can make them, and you can impress your guests with homemade rolls! Yum yum!! Pillsbury has nothing on you!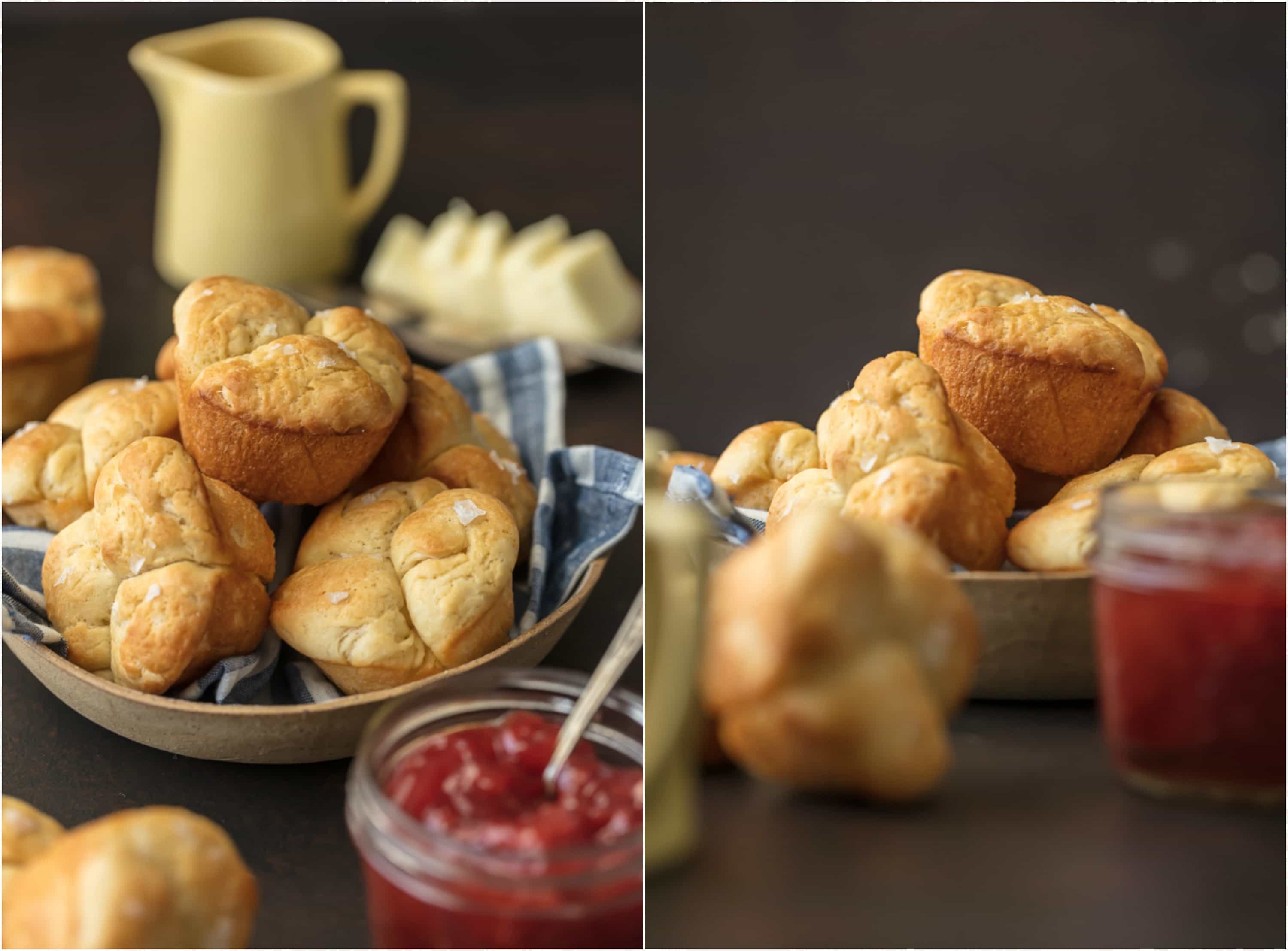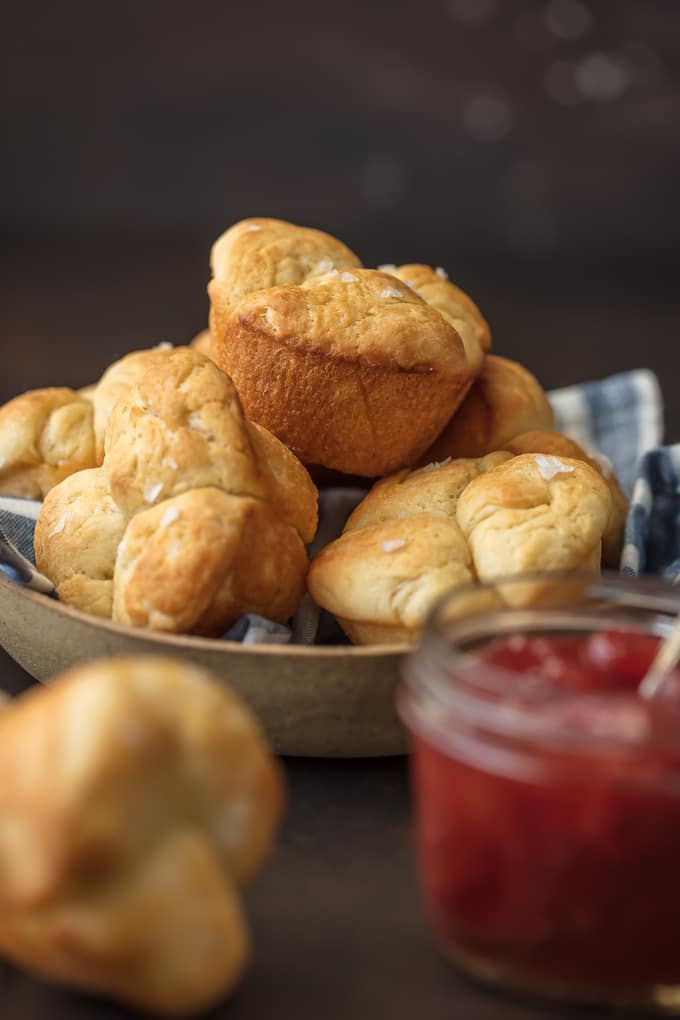 Aren't they so pretty?? Can you tell we are proud? This makes our third side dish bread recipe and any of them will be big hits. Cornbread Drop Biscuits, Garlic Butter Hawaiian Rolls, and now Ice box Dinner Rolls. Three simple and AMAZING bread recipes to knock the socks off your guests this Thanksgiving.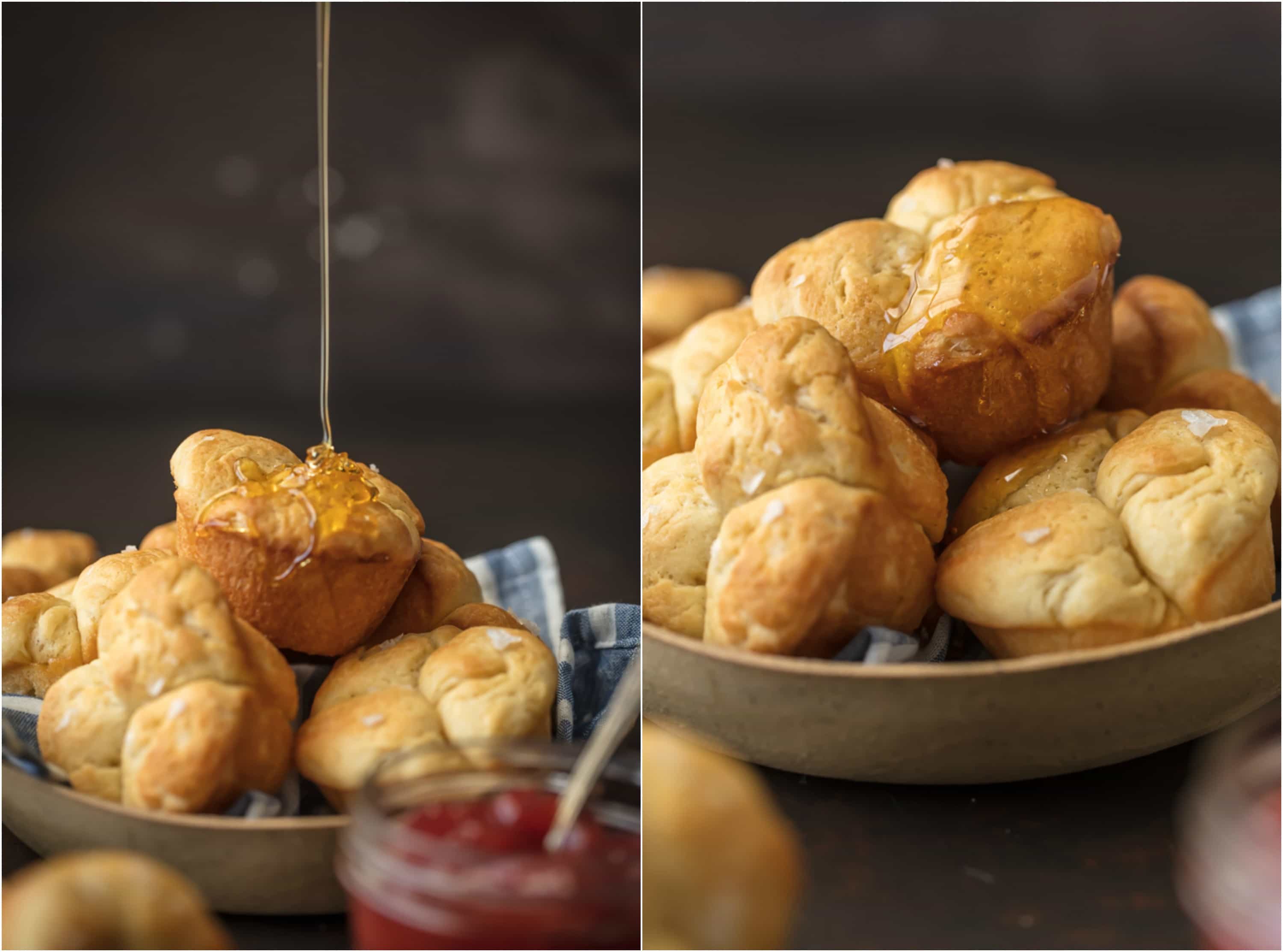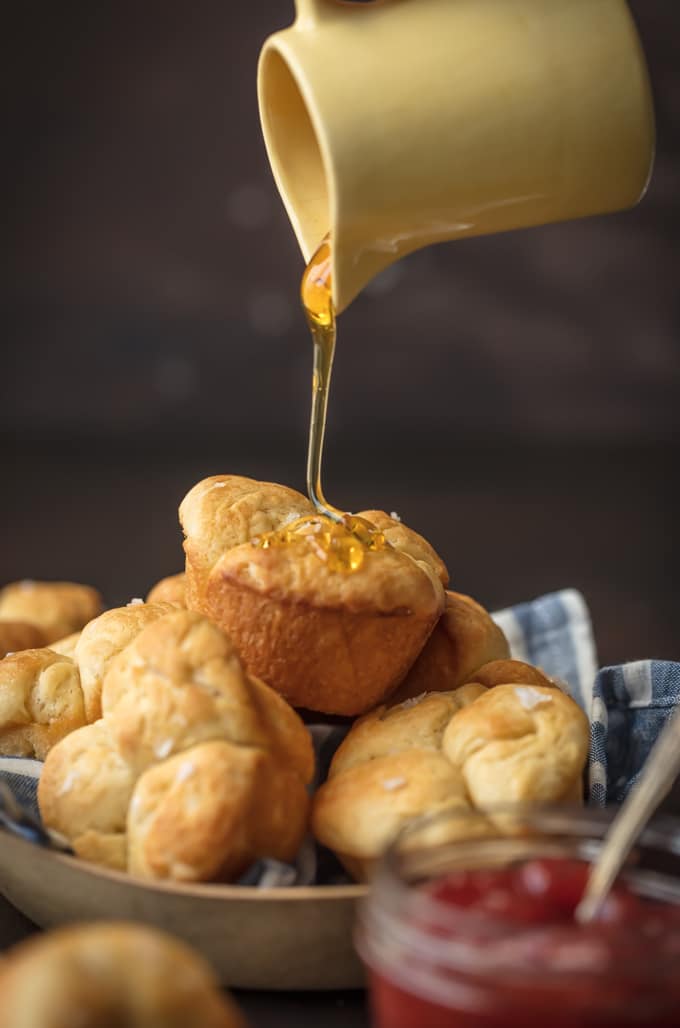 How do you know if yeast is still good/active?
A great thing to do with every bread recipe is test the yeast before starting. An easy way to check that the yeast is still active is to dissolve the yeast into 1/2 cup of the liquid you'll be using for your recipe. Sprinkle with a touch of sugar and let sit for about 10 minutes. If the yeast dissolves completely and is bubbling, its still good. Better safe than sorry!
How much is in a packet of yeast?
If using yeast in bulk, but need a packet for a recipe…it can be confusing about how much to use. Each packet of yeast contains about 1/4 ounce or 2 1/4 teaspoons of yeast.
What are your favorite recipes to serve with Dinner Rolls?
Since these Homemade Dinner Rolls are a favorite for Thanksgiving and Christmas, we love serving them with recipes such as Honey Baked Ham, Instant Pot Turkey Breast, or even Pork Tenderloin! Yum!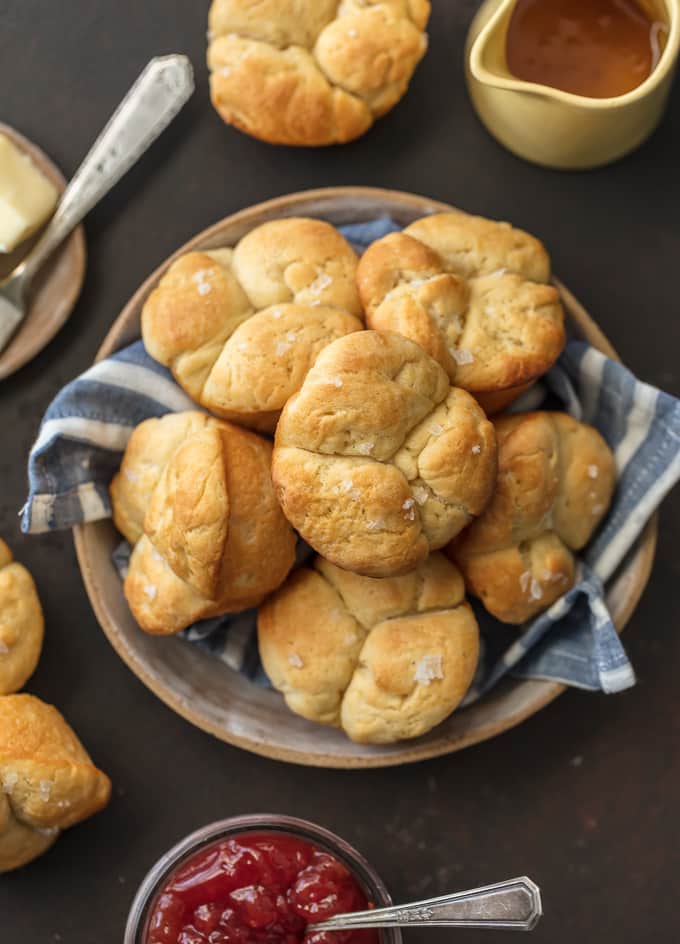 Cheers to the holidays being here before we know it. Luckily we have easy and convenient make ahead recipes, AM I RIGHT?! If searching for the perfect holiday recipe, we have you covered! Here are all our Thanksgiving and Christmas favorites.
See the recipe card below for details on How to Make Dinner Rolls. Enjoy!