These delicious naan rolls are so soft and fluffy, they make a great addition to any meal. These easy dinner rolls have layers and layers to them so that they are wonderfully light.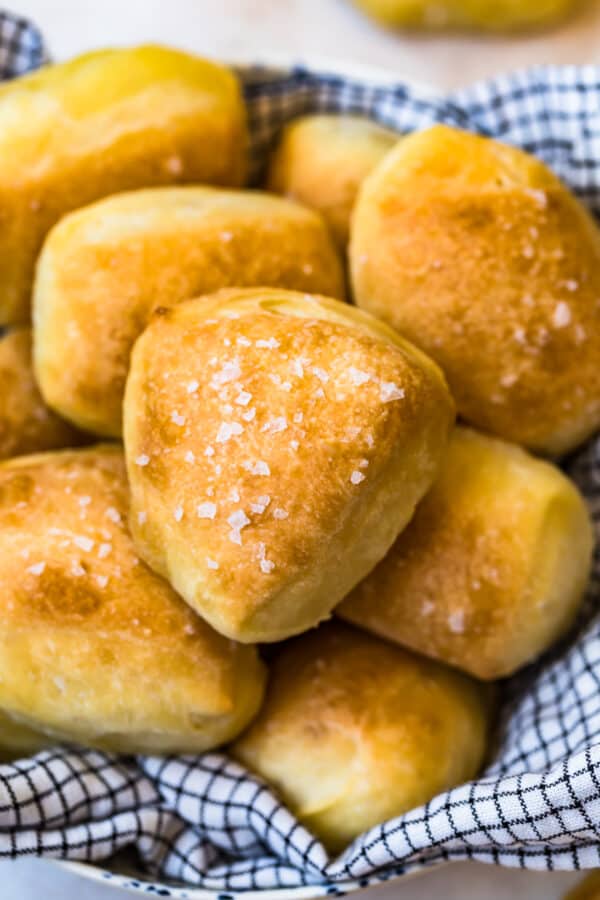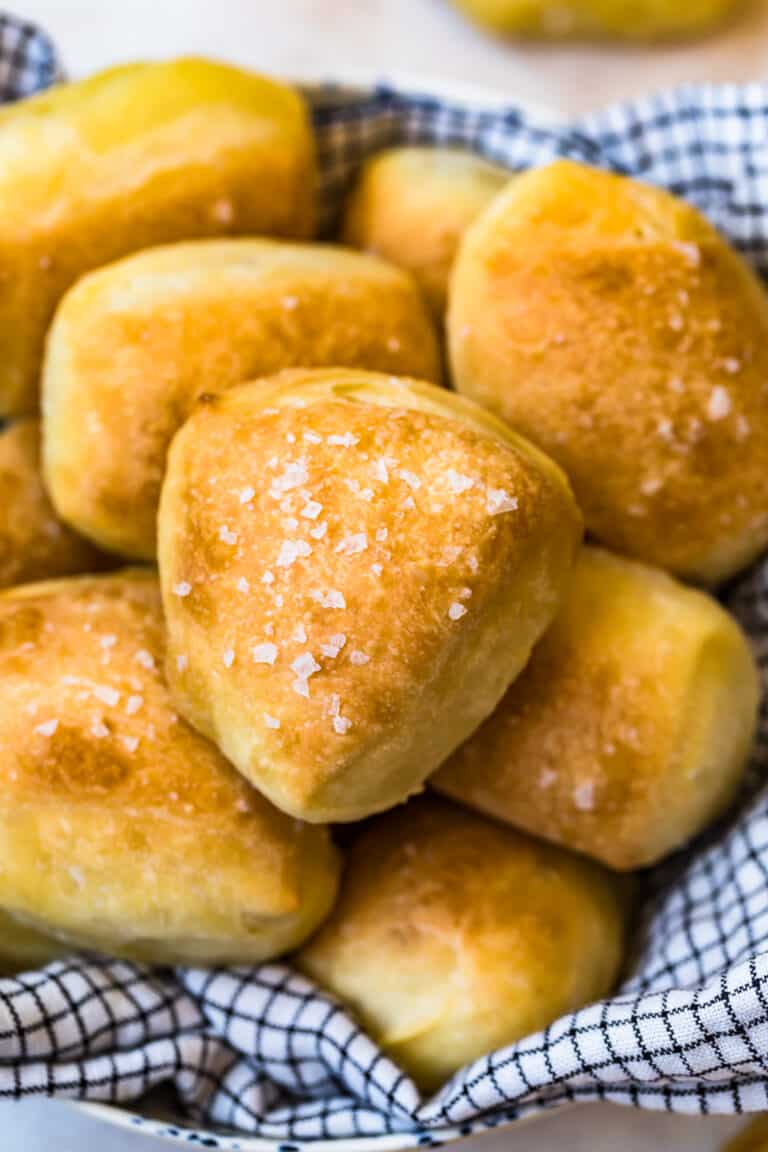 You can't beat a good dinner roll to accompany a meal, and when they are this light and fluffy, they really don't get much better! I just know you are going to love these naan rolls!
These rolls are a great accompaniement to Slow Cooker Pot Roast and Roast Chicken and Potatoes!
How To Make Naan Rolls
Be sure to scroll down for the full recipe!
Prep: Oil the inside of a large bowl.
Combine: Mix the water, yogurt, oil and egg yolk together. Process the dry ingredients in a food processor and slowly add the wet. Let the mixture sit before adding the salt and process until it forms a ball. Knead the doll, place in the oiled bowl and let it sit.
Fold and rest: Fold and rest the dough three times before dividing it into equal pieces and placing on a baking sheet for one last rest.
Bake: Brush the dough with melted butter and sprinkle over the salt. Bake in a pre-heated oven until golden brown.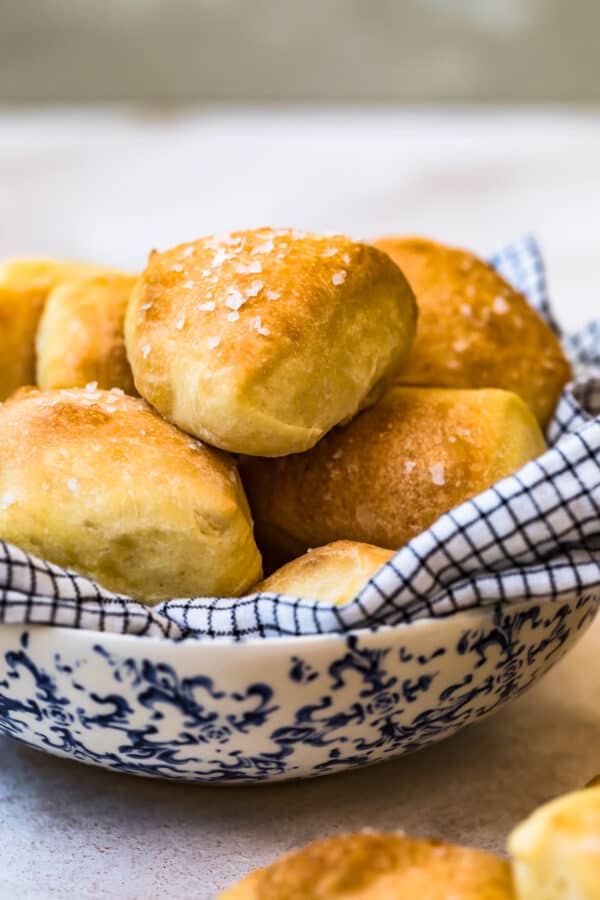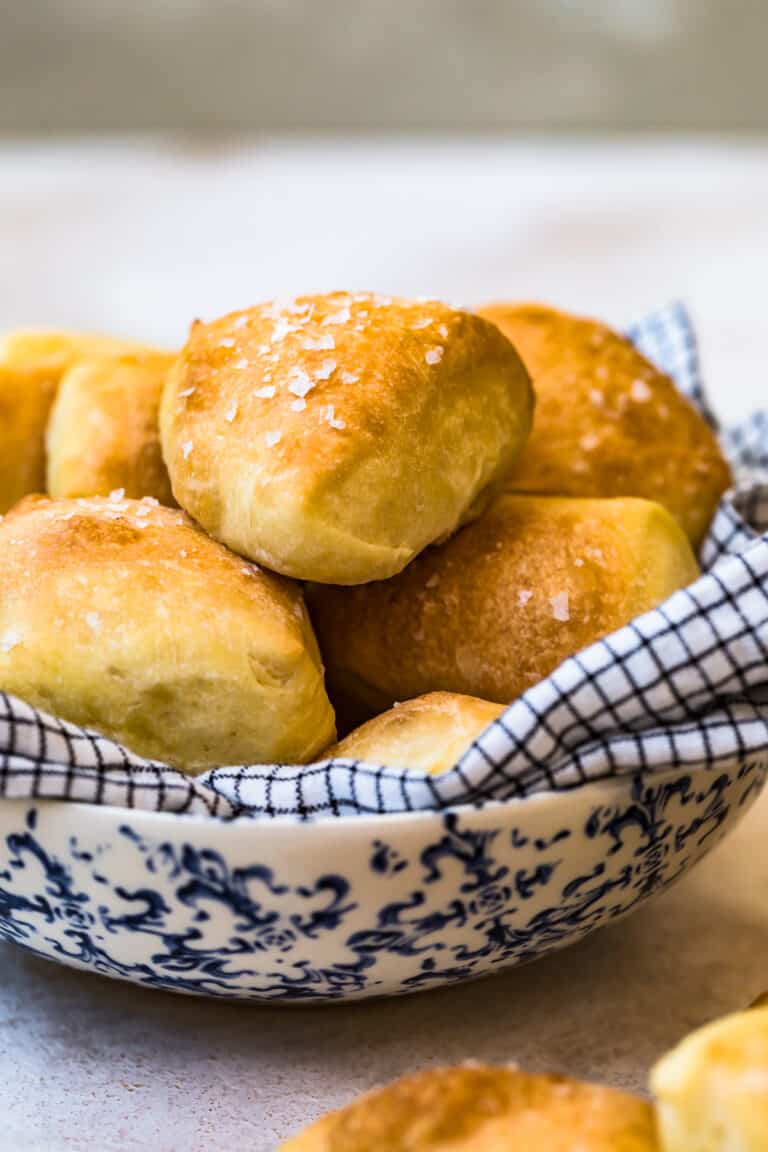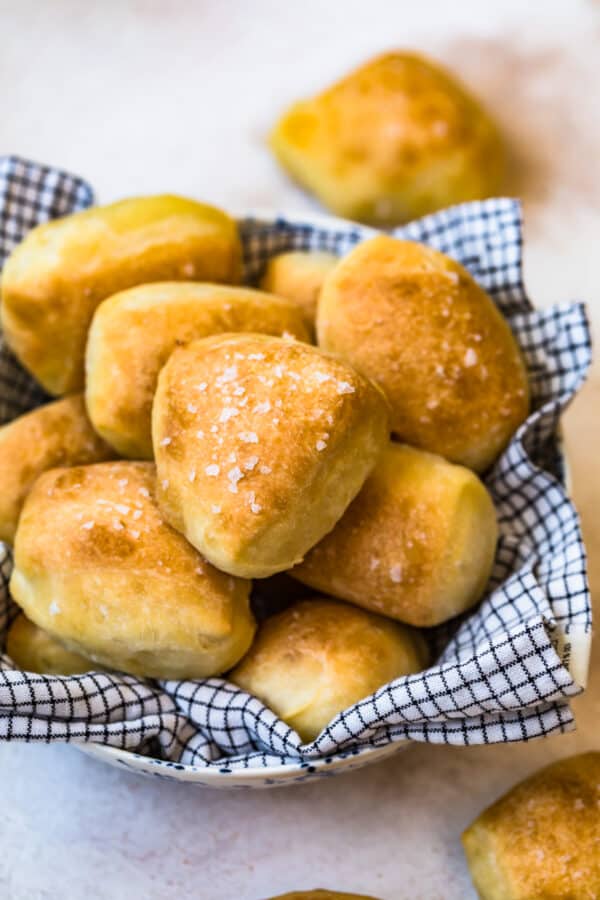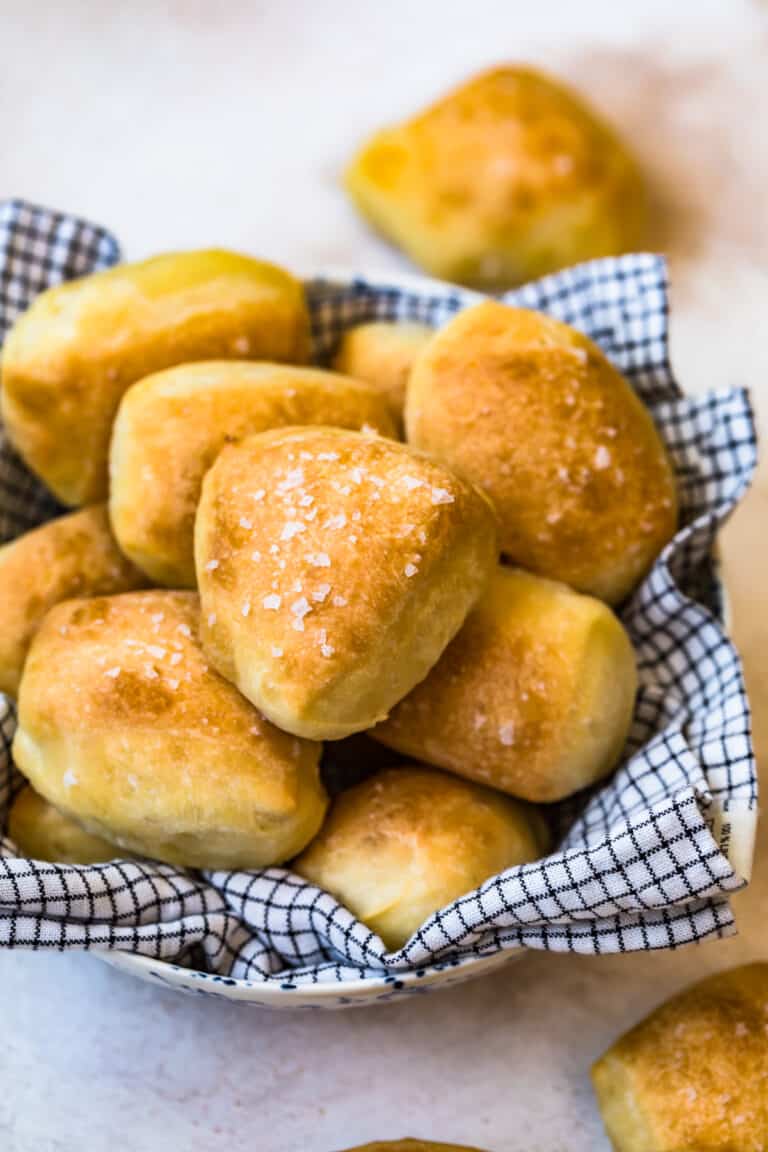 How long do they keep?
Once the rolls have cooled completely, store them in an airtight container. They will keep at room temperature for up to 3 days and remain light and fluffy.
Can you freeze them?
You can freeze these baked naan rolls for up to a month. Once they have cooled completely, double wrap them in foil and place in a freezer bag. The rolls will keep well frozen for up to one month, after that they can develop freezer burn. Thaw them at room temperature.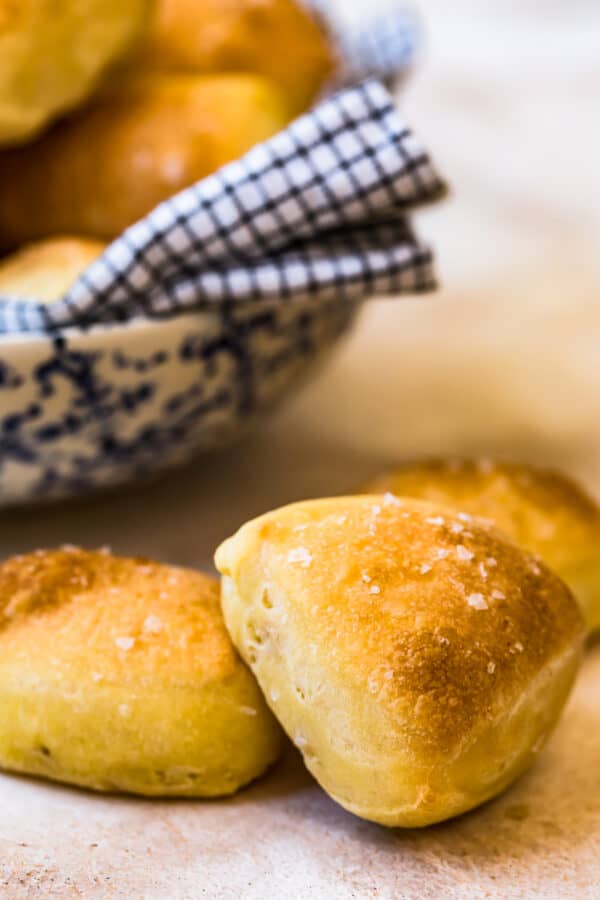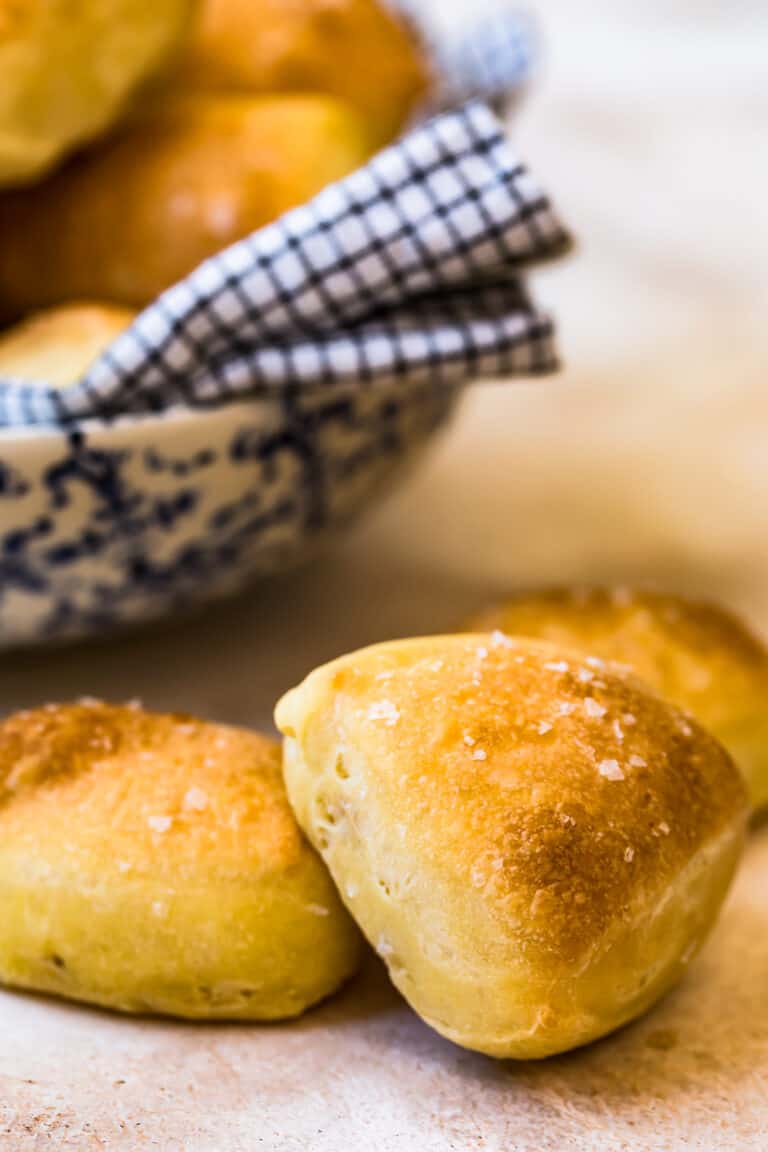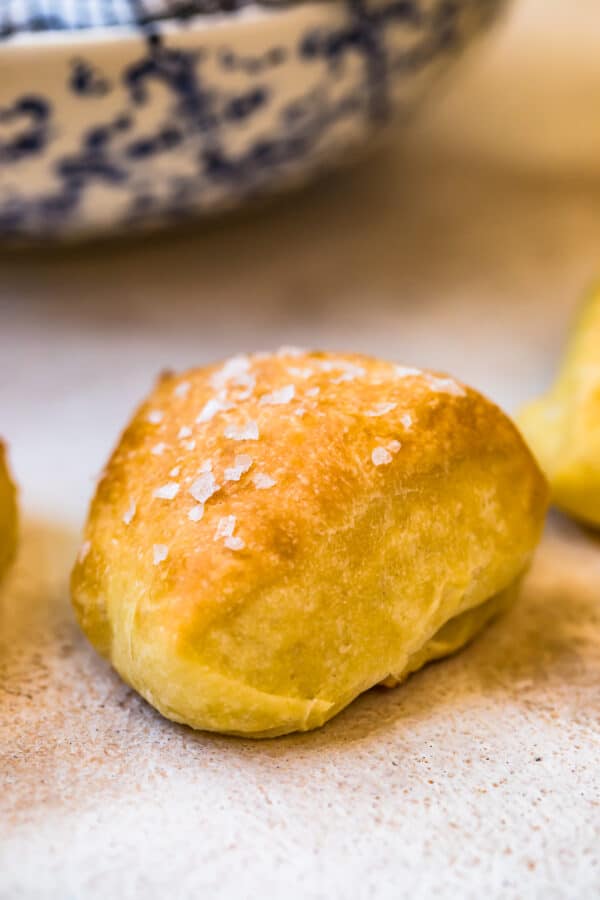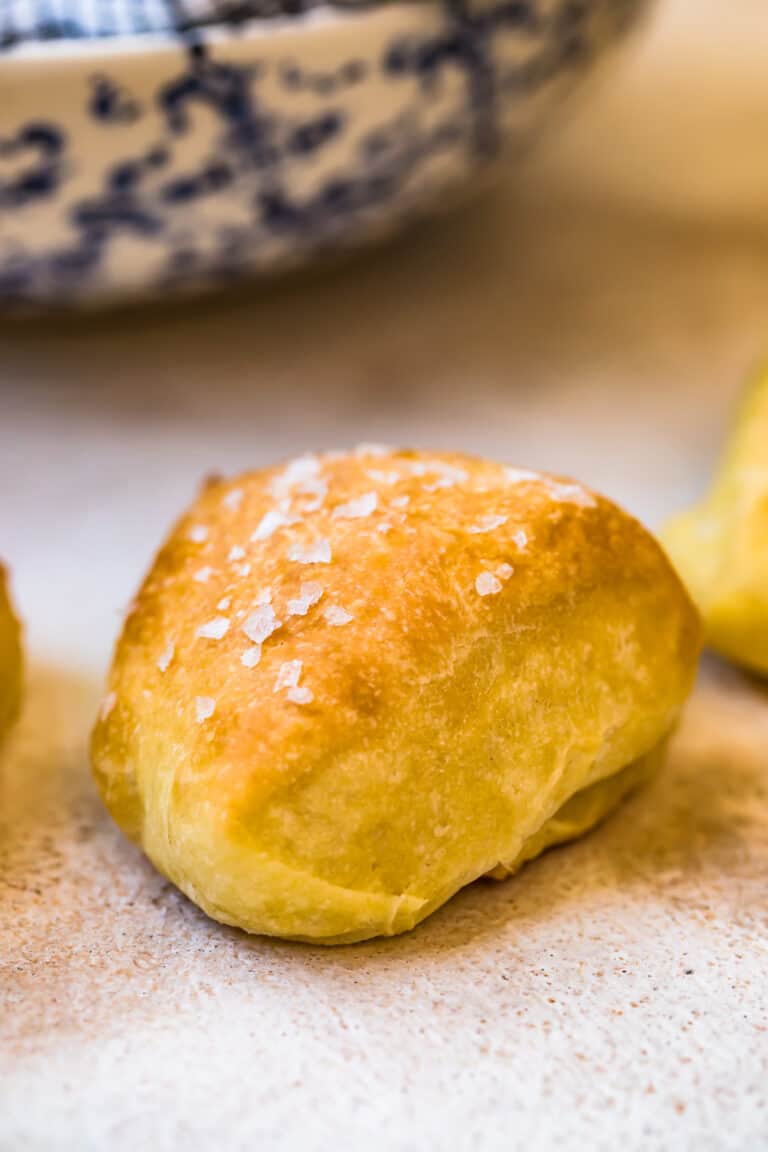 Light and Fluffy Dinner Rolls
I just know this will end up being your go to recipe for dinner rolls – I mean, just look at those layers! It's so worth the little effort of folding and letting the dough rest! Everyone is going to be asking for this recipe, I promise!
Serving Suggestions
These naan rolls will taste good with just about any dinner. I think they're really great at soaking up sauces, so I definitely recommend them with saucier dishes, soups, and chilis. They also taste amazing dipped in hummus.
Here are few recipes I recommend serving them with.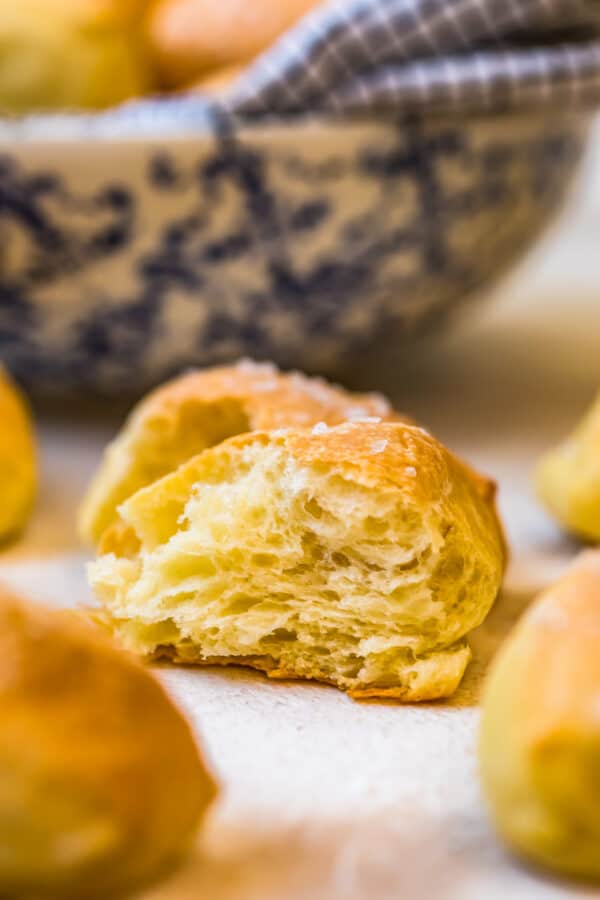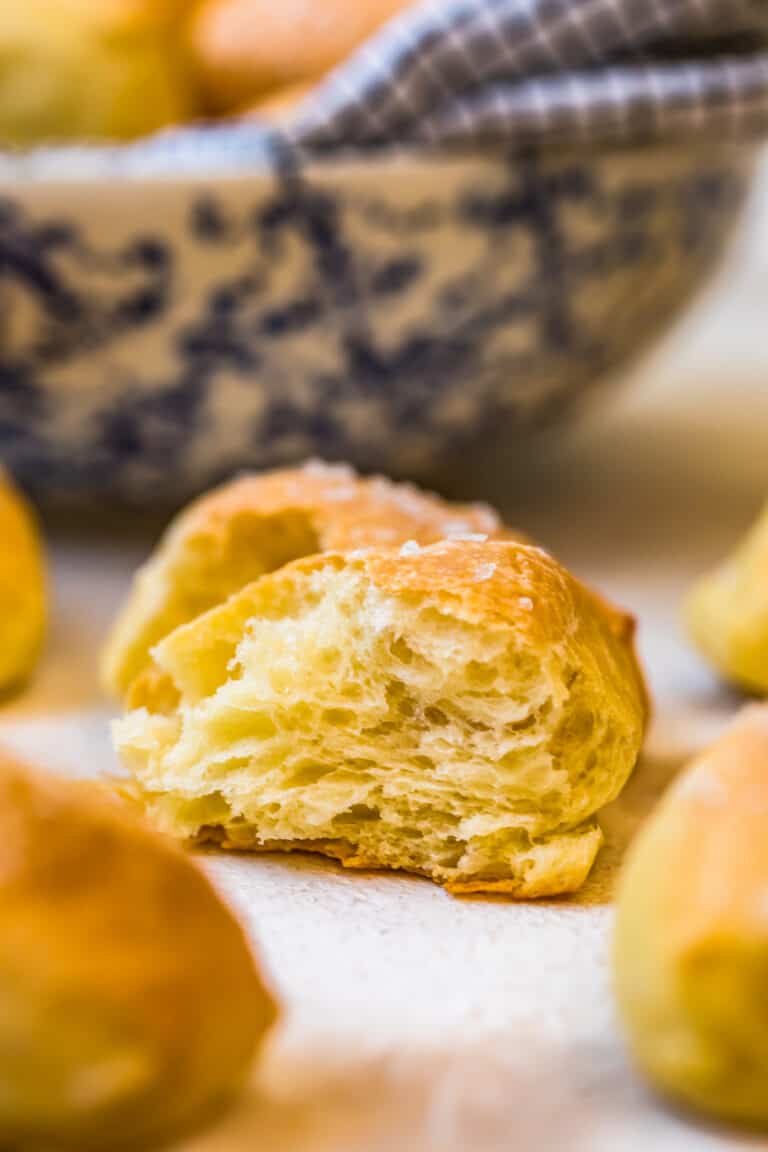 Recipe Notes and Tips
Don't skip the folding and resting steps. It's what makes these naan rolls so good!
Bake the rolls in a pre-heated oven so that they bake evenly.
Don't substitute the yogurt for low or non fat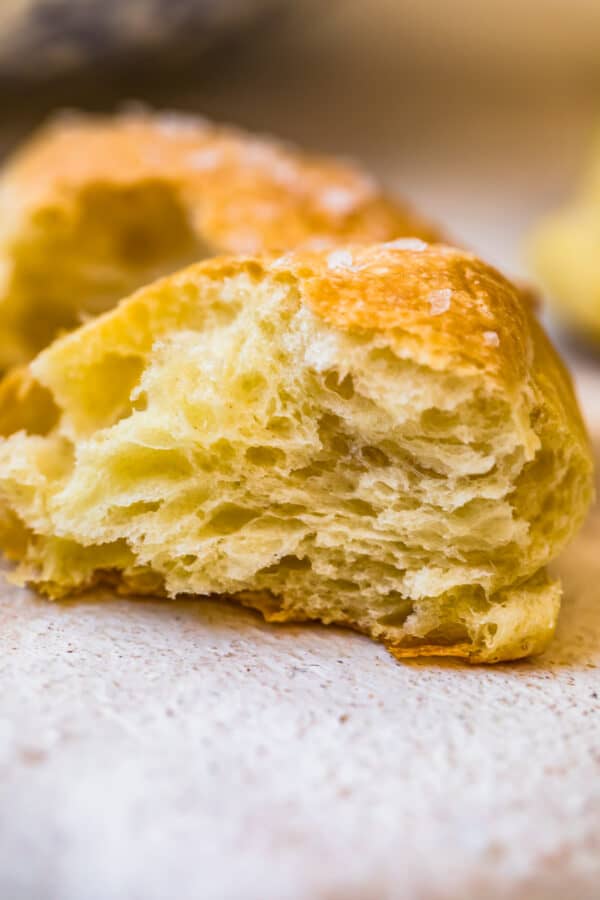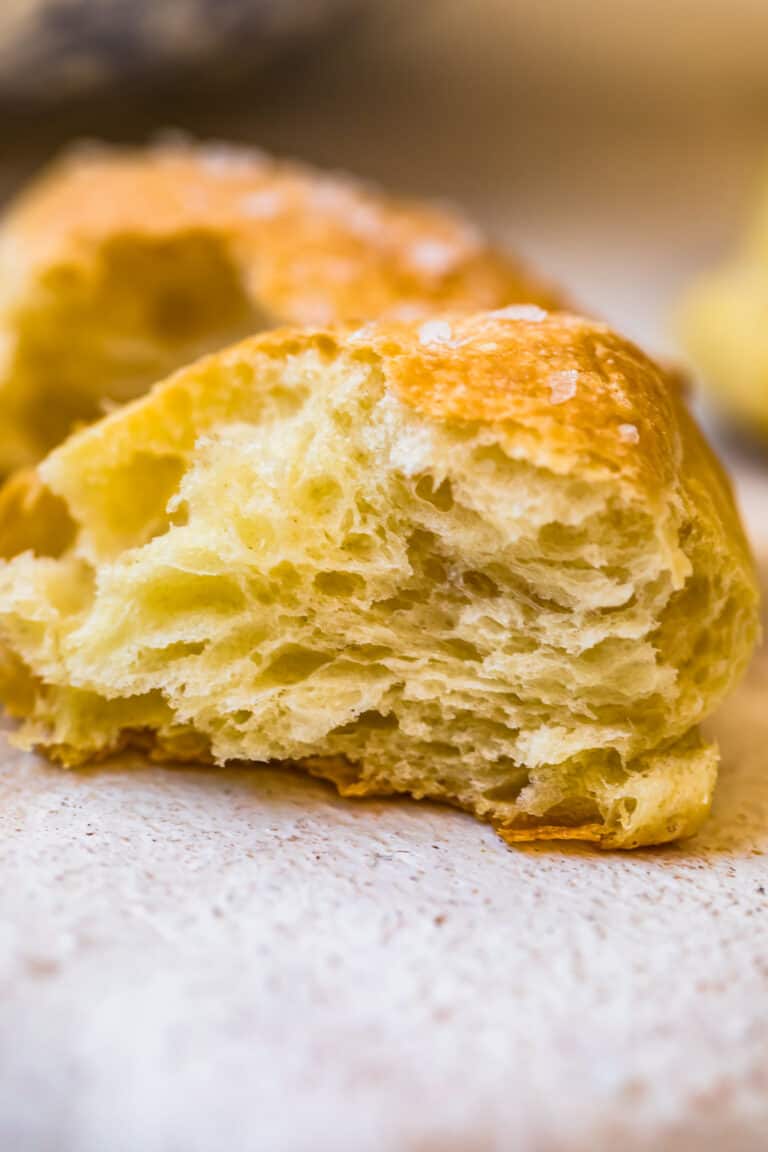 More Bread Recipes