These easy leftover ham recipes are the best way to use up any cooked ham after the holidays. All of these tasty soups, casseroles, and sandwiches will help you finish that extra spiral ham you have from Easter, Christmas, or Thanksgiving. There are plenty of ham leftover ideas for breakfast, lunch, or dinner, including ham sliders, ham and potato casserole, ham fried rice, ham and bean soup, and more.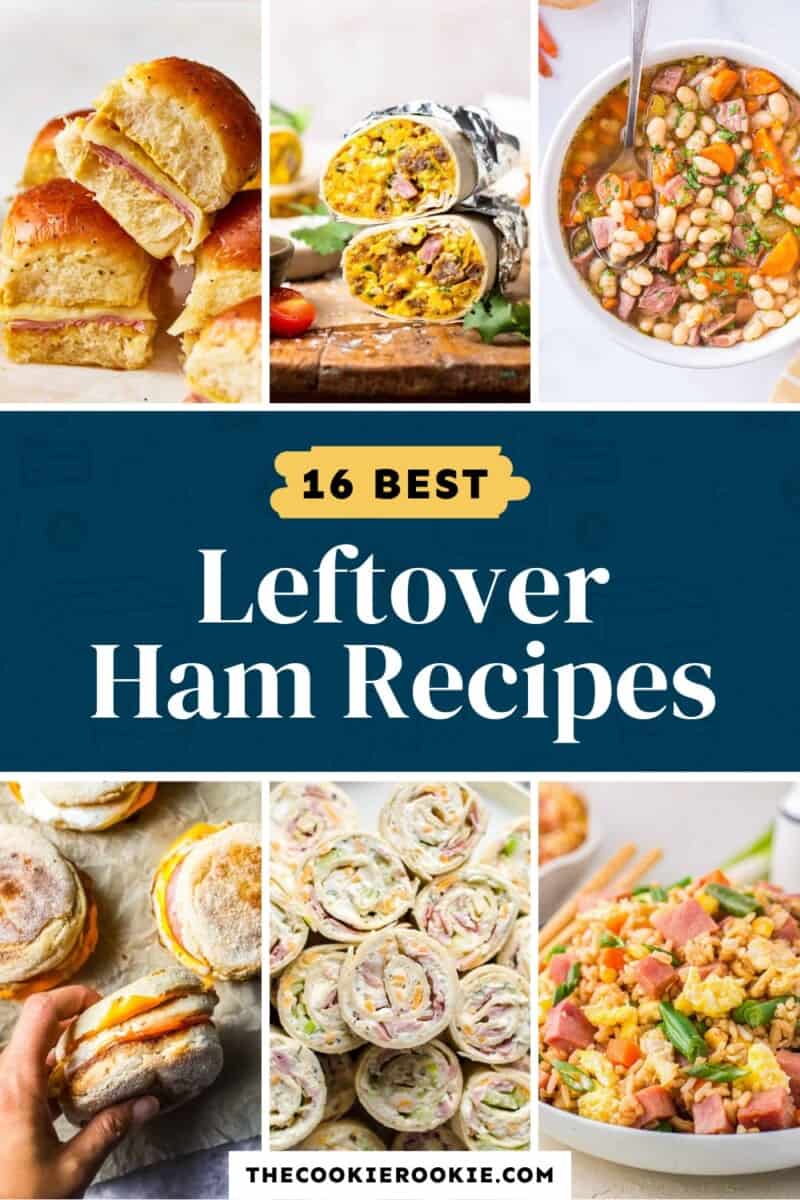 What to do with Leftover Ham
After Christmas, Thanksgiving, Easter, or really any holiday, you probably have some leftover spiral ham that's just waiting to be eaten. Don't let it sit in your fridge and go to waste–make these easy leftover ham recipes instead!
You can use slices or cubes of ham to make sandwiches, soups, pastas, casseroles, and lots of other tasty dishes, so you won't be stuck eating the same plate of food again and again.
Whether you have a honey baked ham, pineapple ham, or one of our favorite Easter ham recipes to start with, you can use it to make these breakfast, lunch, and dinner recipes with leftover ham.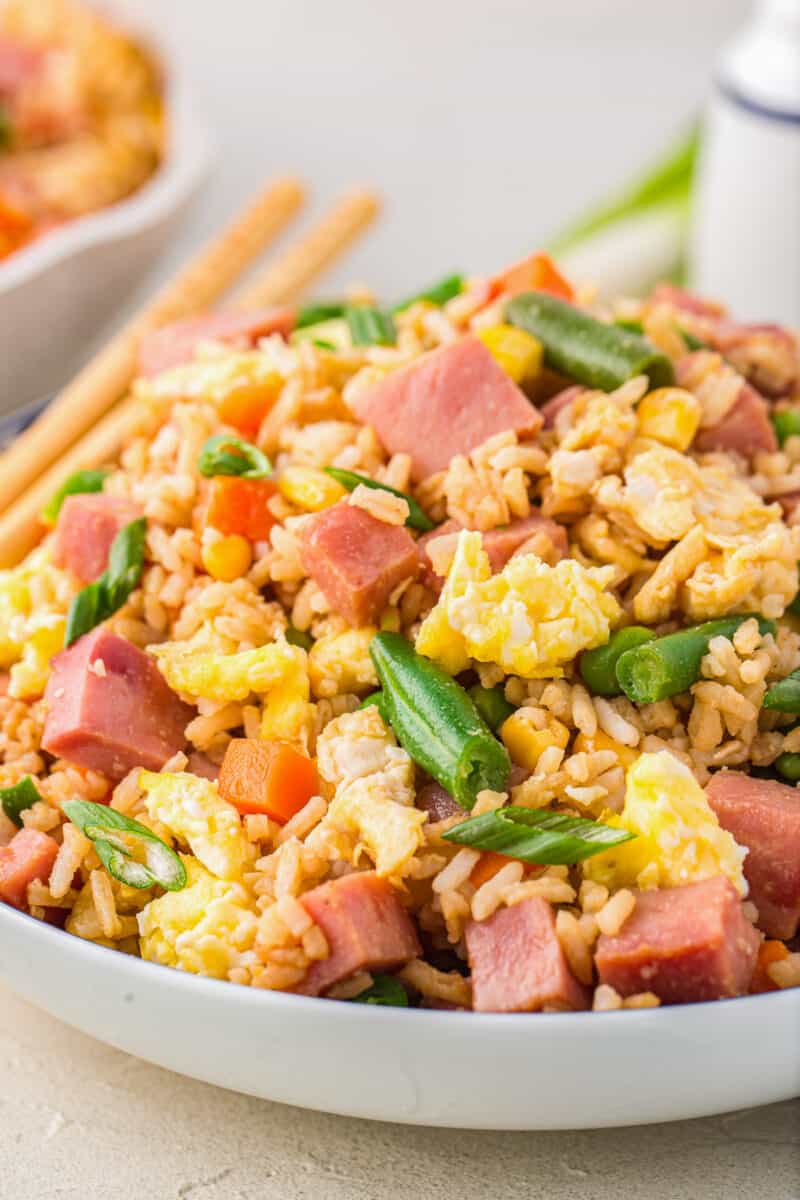 Leftover Ham Recipes (Soups, Casseroles, and More!)
No need to agonize over what to make with that leftover ham, because these recipes are all easy and delicious!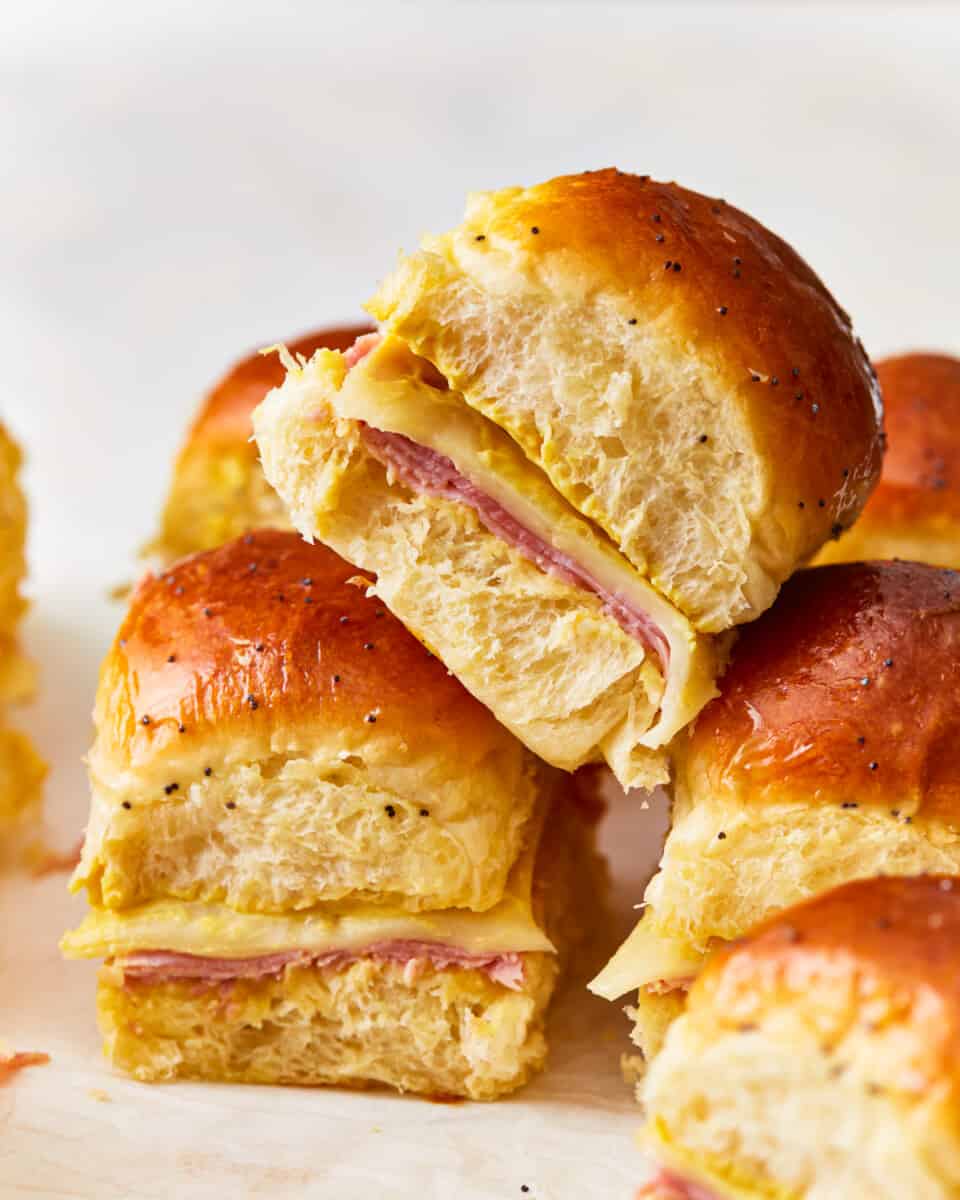 Lunch Ideas with Leftover Ham
Make your Christmas, Thanksgiving, or Easter leftovers a little more exciting with these lunch ideas. Sandwiches are always a great way to use extra food.
Ham and Cheese Sliders: These hot, baked sliders are an easy post-holiday lunch. Use leftover slices of ham and extra bags of Hawaiian rolls (I always buy extra for holidays) to make them!
Tortilla Roll-ups: Cut up your ham and mix it with cream cheese and ranch, then roll it up inside some tortillas. It's a great snack or appetizer for when people start to get hungry again.
Ham Salad: This creamy mix of ham, celery, and sweet relish is perfect to serve as sliders on leftover dinner rolls.
Hawaiian Pizza Grilled Cheese: Slices of ham, cheese, and pineapple rings make the most delicious spin on grilled cheese. It's such a quick leftover sandwich idea!
Cheesy Sandwich Skewers: Slices of leftover ham, turkey, and cheese are piled onto buns, coated in garlic butter, and baked in the oven.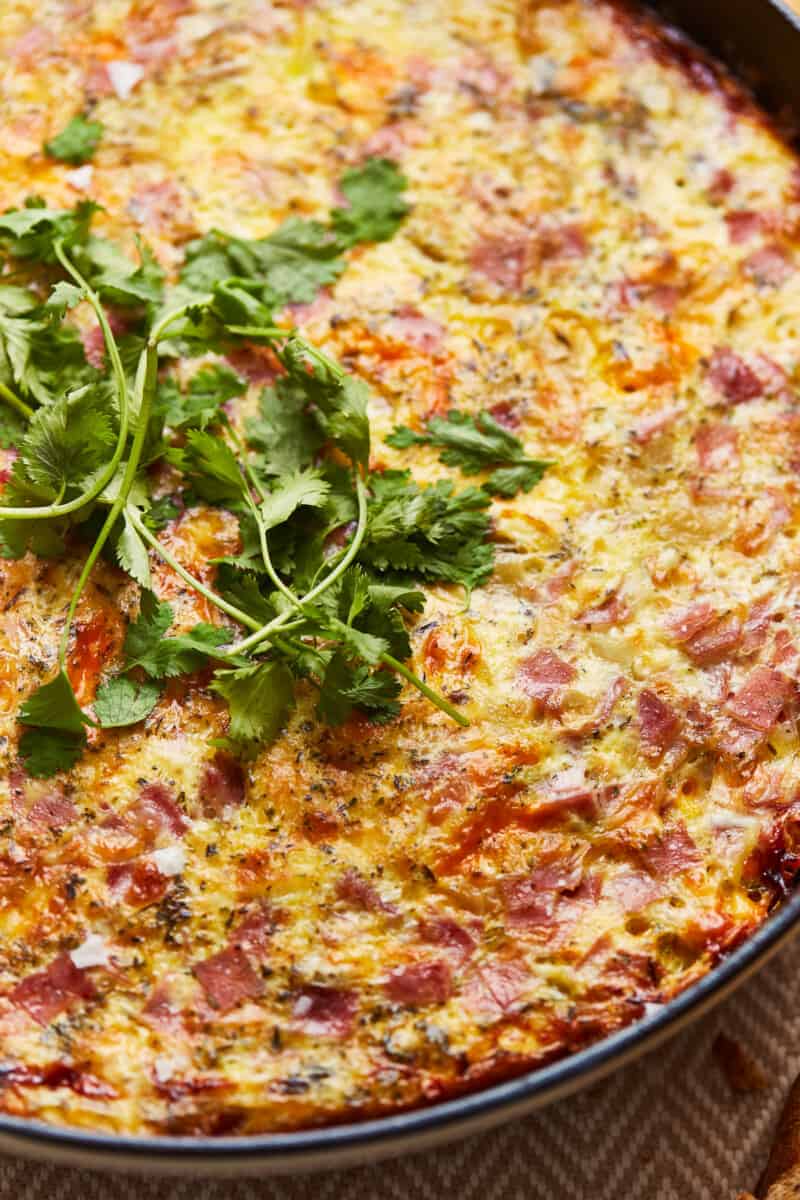 Use Ham Leftovers for Breakfast
Use any spiral ham leftovers from your holiday dinner to make breakfast the next morning! Whether you have lingering guests to feed, or just a few people, these recipes are perfect.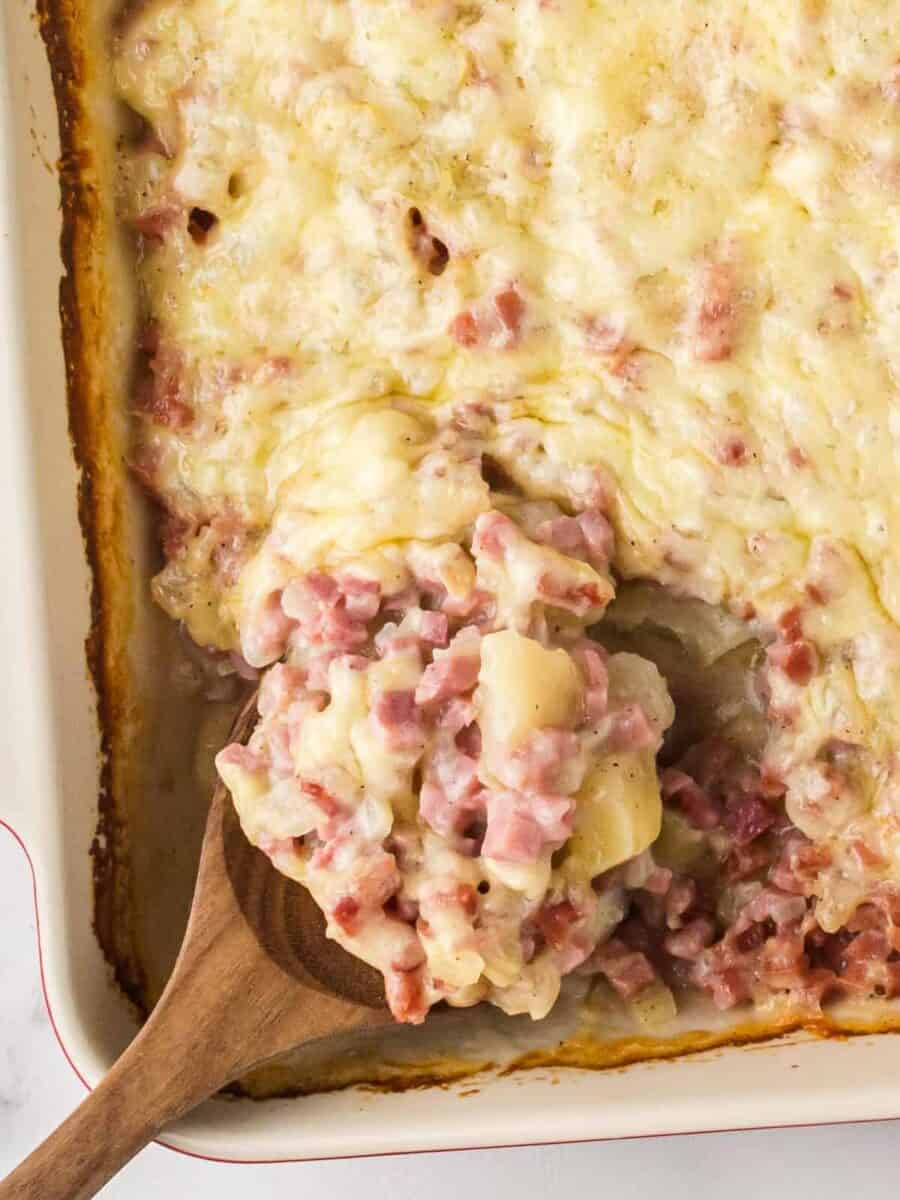 With all of these easy leftover ham recipes, you'll have plenty of tasty meals to eat after your holiday feast is done!
More Post-Holiday Recipe Ideas
Find easy dinner ideas, like cozy soups and hearty casseroles, so you can keep cooking after the holidays without stressing.