Italian salsa made easily, using only 5 ingredients! You'll love the flavors in this easy salsa recipe! It is perfect to have as a dip or a bruschetta topper.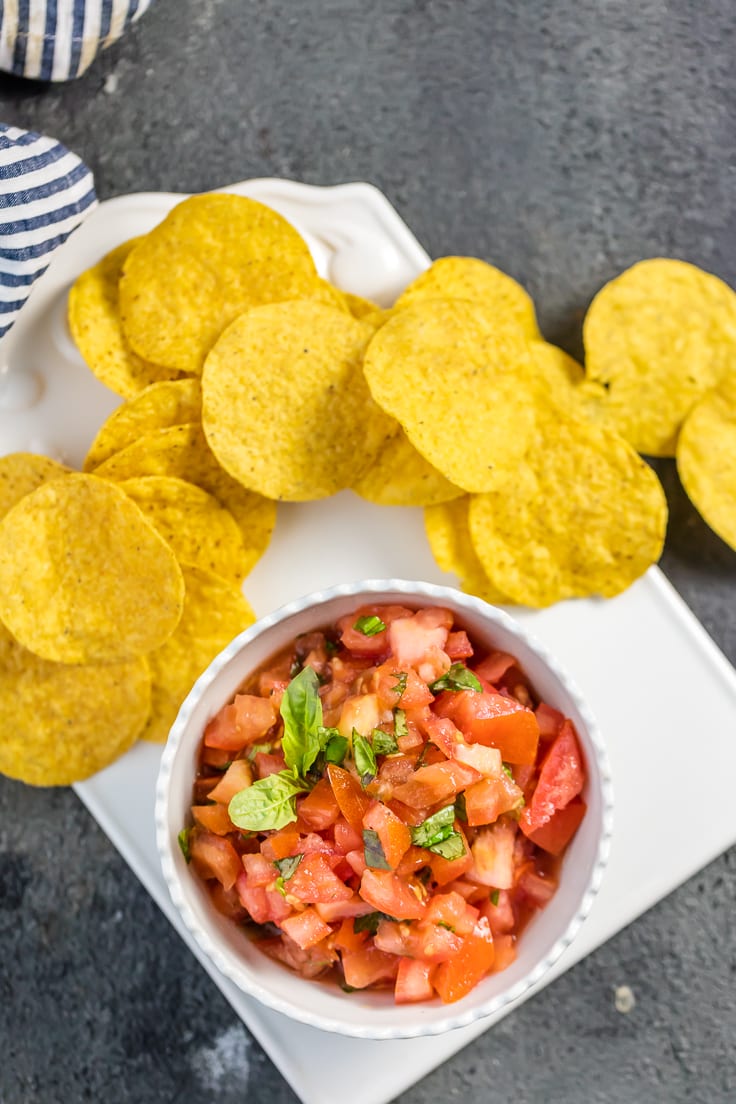 HAPPY HAPPY NEW YEAR!!
So this salsa recipe happened by accident. I wasn't meaning for this post to happen…I was just trying to make a simple salsa to watch the Chiefs game. When I went into the pantry, I didn't have any cilantro or lime juice, two of my most needed ingredients for fresh salsa. I was still craving a healthy tomato based dip…so I had an idea. What if I substituted balsamic vinegar for lime juice, and basil and garlic for cilantro??
The results were easy and tasty, and this Italian salsa recipe was born.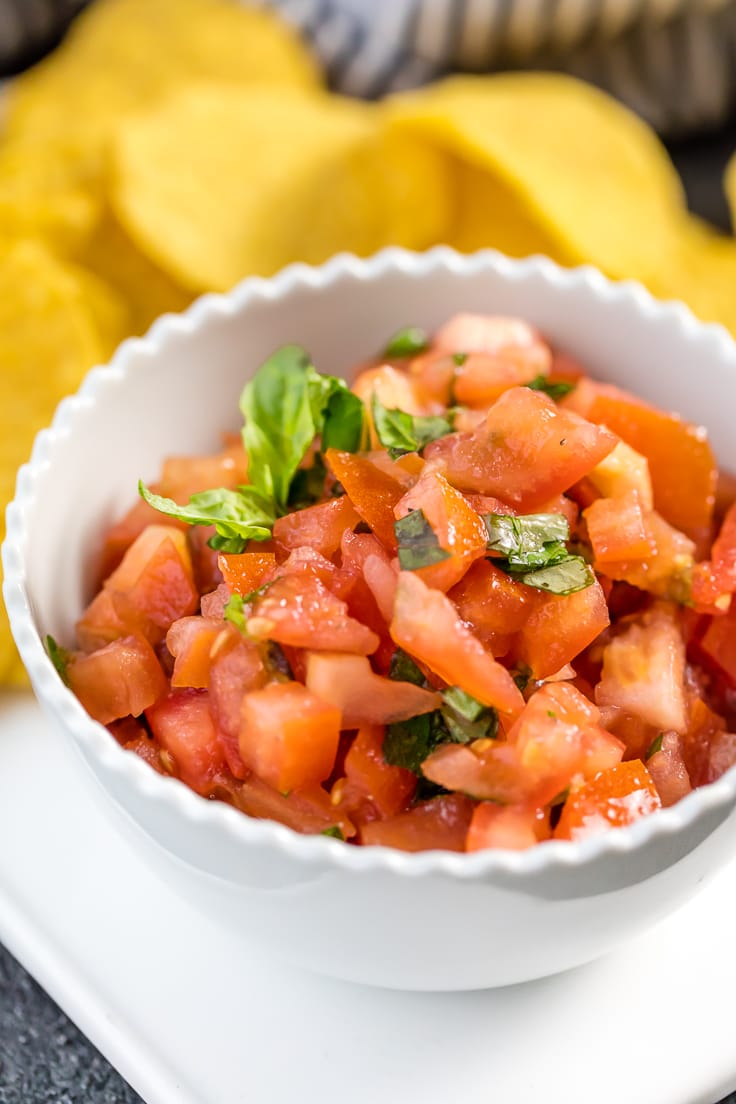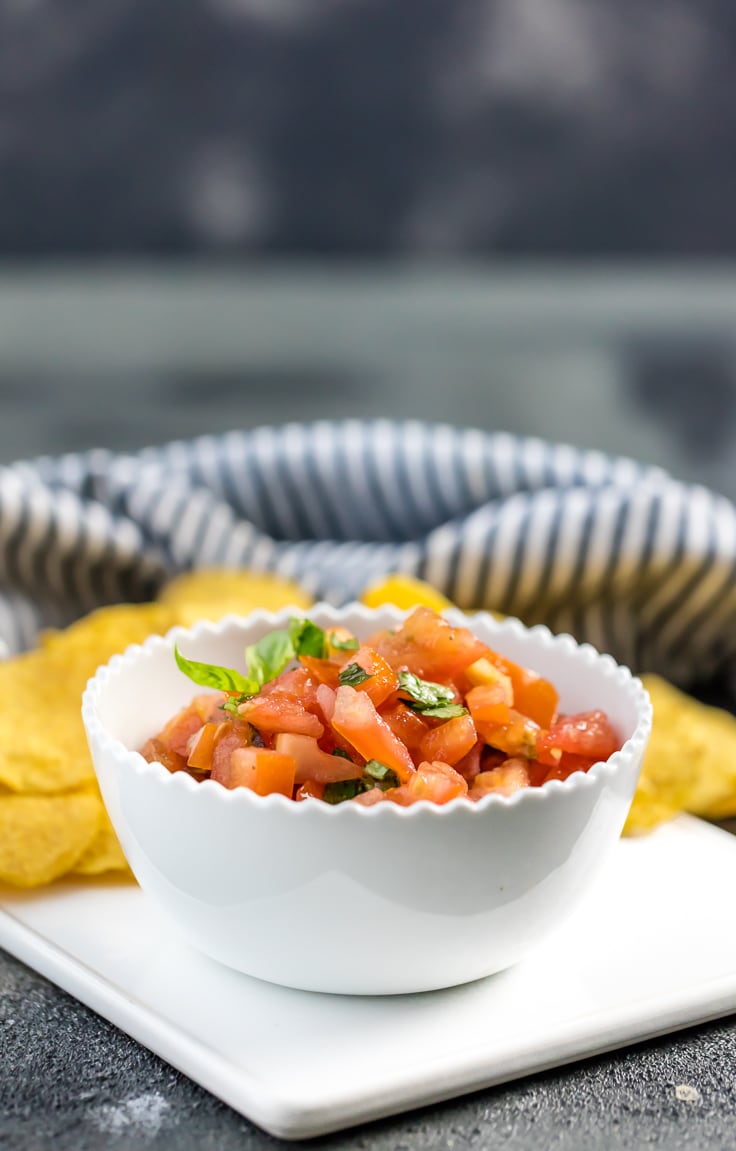 This Italian Salsa works great as a dip with chips, or also is super tasty on top of bread as a bruschetta topper. With only 5 ingredients (plus salt and pepper to taste), you can't go wrong. I know I'll still make traditional Mexican salsa, but I'm pretty hooked on the Italian version as well!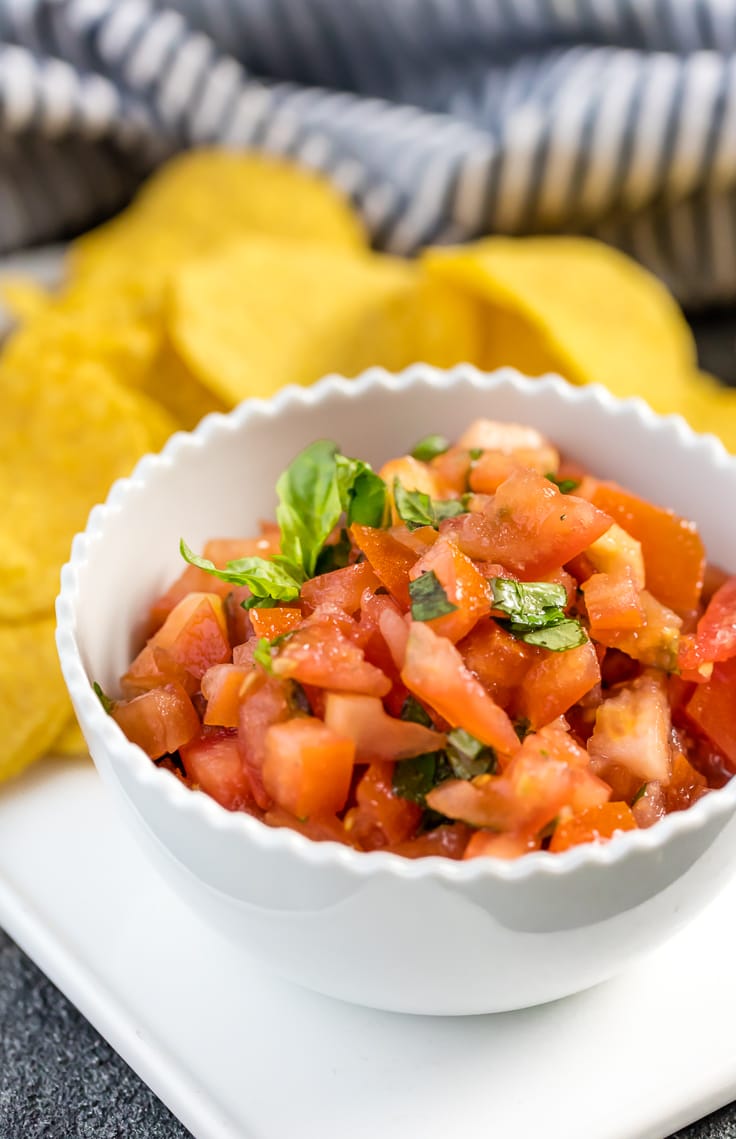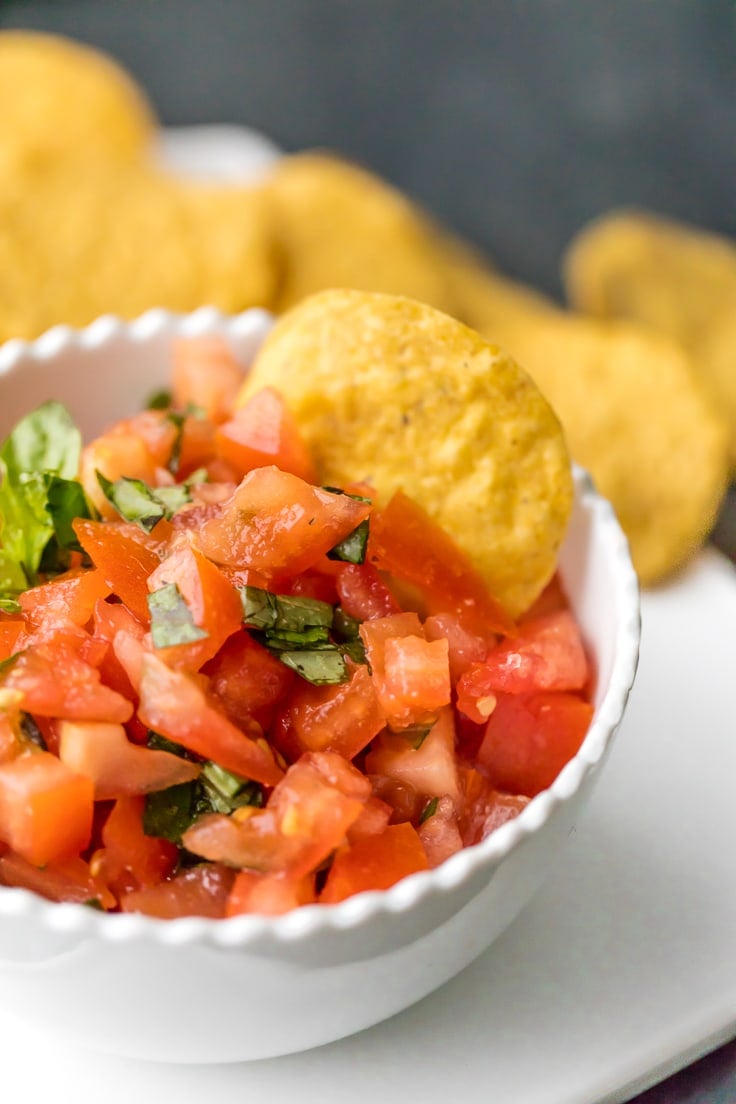 The Chiefs won and I have a new favorite easy recipe. How's that for a great Sunday!?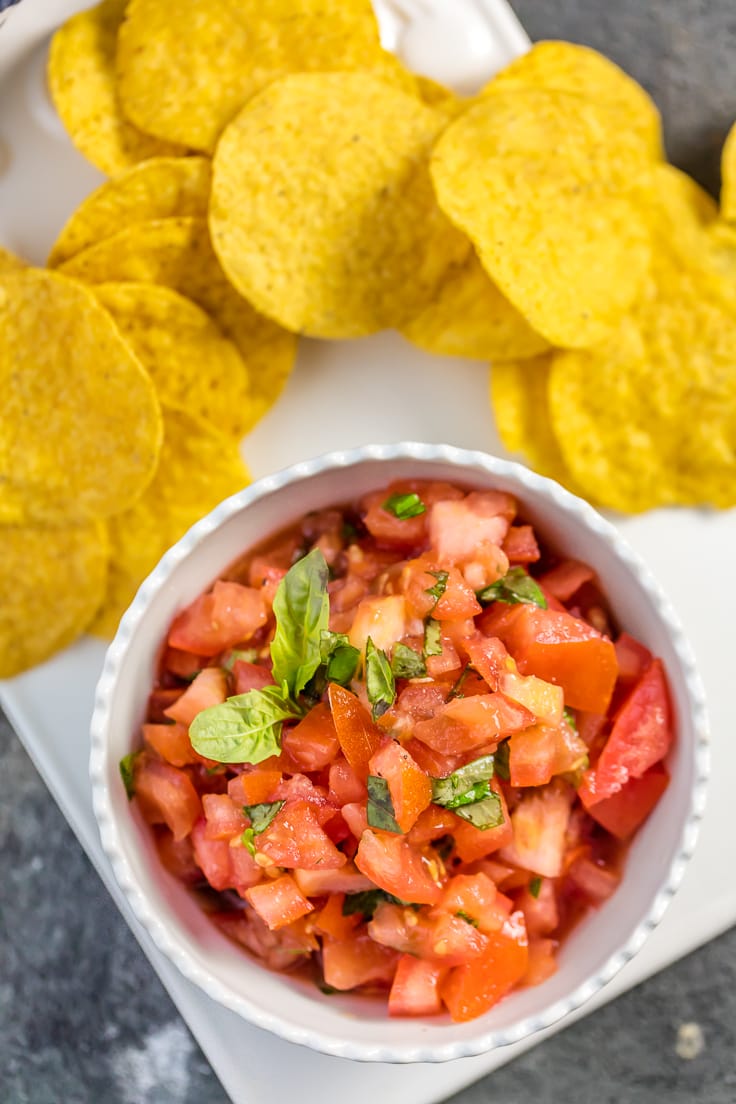 Enjoy this Italian salsa recipe!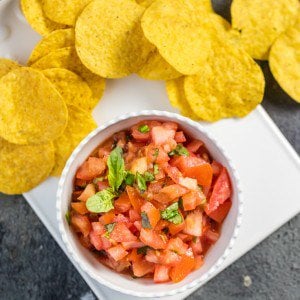 Italian Salsa (Only 5 Ingredients)
Ingredients
4

cups

finely chopped tomatoes

1

cup

fresh basil leaves

minced

1

tablespoon

olive oil

2

teaspoons

balsamic vinegar

1

tablespoon

garlic powder

Salt and pepper

to taste

tortilla chips or pita chips
Instructions
Combine all ingredients (except for the chips) :) in a bowl and stir to combine.

Serve with tortilla chips or pita chips.

TIP: Chop the tomatoes as finely as possible to make sure that the balsamic and olive oil mix together with the tomatoes fully. If making a bruschetta topping, you can make the tomatoes slightly larger.

Enjoy!
 I found a few other unique, out of the ordinary salsa recipes that sound delicious. We should try them!
Strawberry Pineapple Mango Fruit Salsa (served in orange bowls… how cute is that?!)
The Best Pineapple Salsa (It has jalapenos in it, too… my kind of spicy salsa!)
Grilled Green Tomato Salsa (This salsa recipe sounds SO good!)