Tomato Mozzarella Caprese Dip is the ultimate EASY party dip for any occasion! This cheesy dip is perfect for any celebration, tailgating, and especially the Super Bowl. Best cheese dip recipe ever!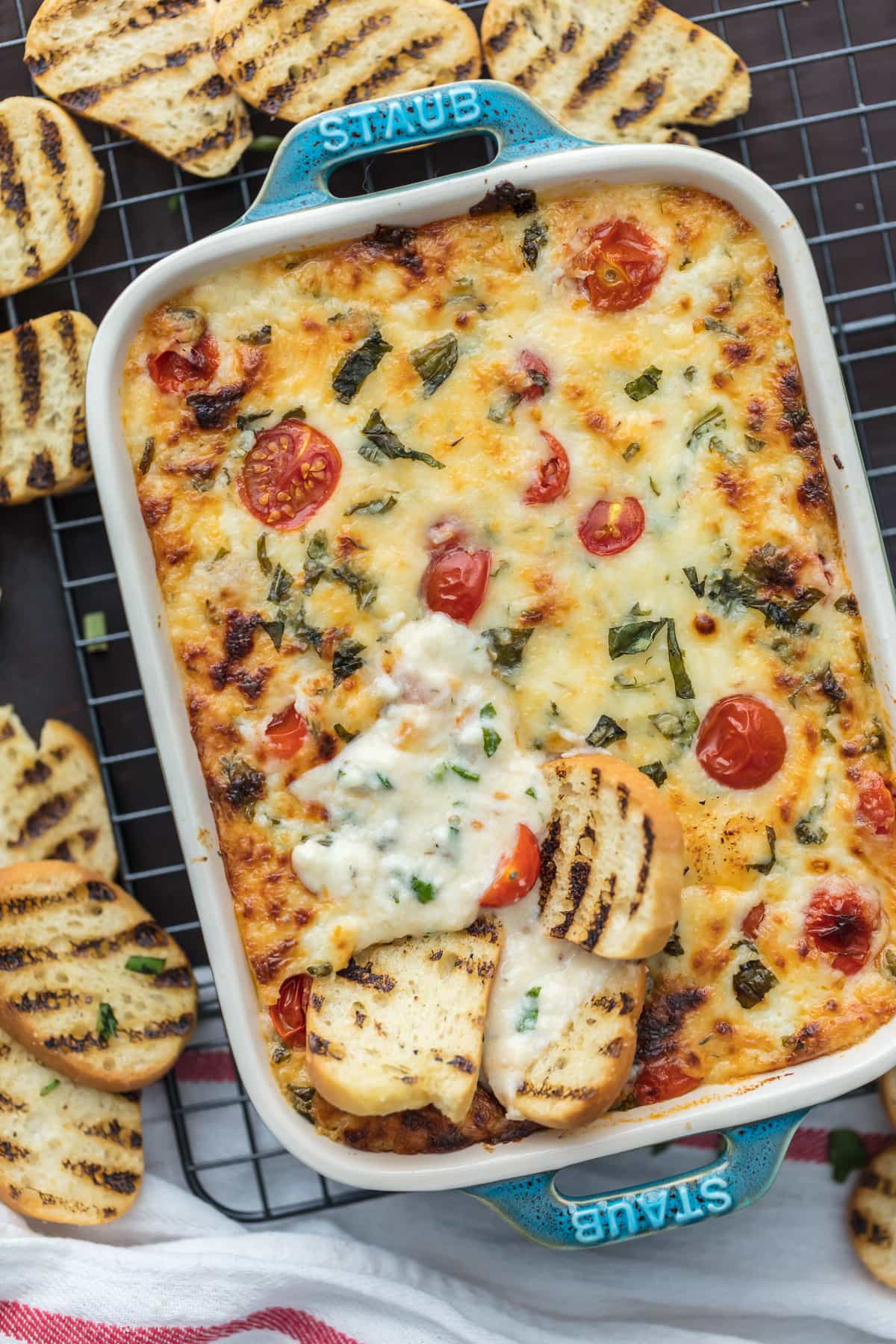 Tomato Mozzarella Caprese Dip
Tomato Mozzarella Caprese Dip is the perfect blend of hot, melty cheese, tomatoes, and basil. It's a seriously delicious dip that you can make for any occasion!
I don't really have words for this Tomato Mozzarella Caprese Dip. I'm not even sure what to write besides BEST. DIP. EVER. It might just be the most delicious thing I have ever tasted.
I know, I know, I say that about a lot of recipes, but this one is truly in a different category. Simple flavors and simple prep = simply delicious!
I made this cheesy dip and posted it for the first time back in October 2013, and it has inspired so many Caprese recipes since. While I love the traditional Caprese salad, this hot dip recipe definitely wins out. I mean, it's cheese dip! How could it not win my heart?
Make this tomato mozzarella dip for game day, or for any party or get together. Everyone will love it!
This Tomato Mozzarella Caprese Dip is the ultimate party dip. Cheesy, hot, and irresistible!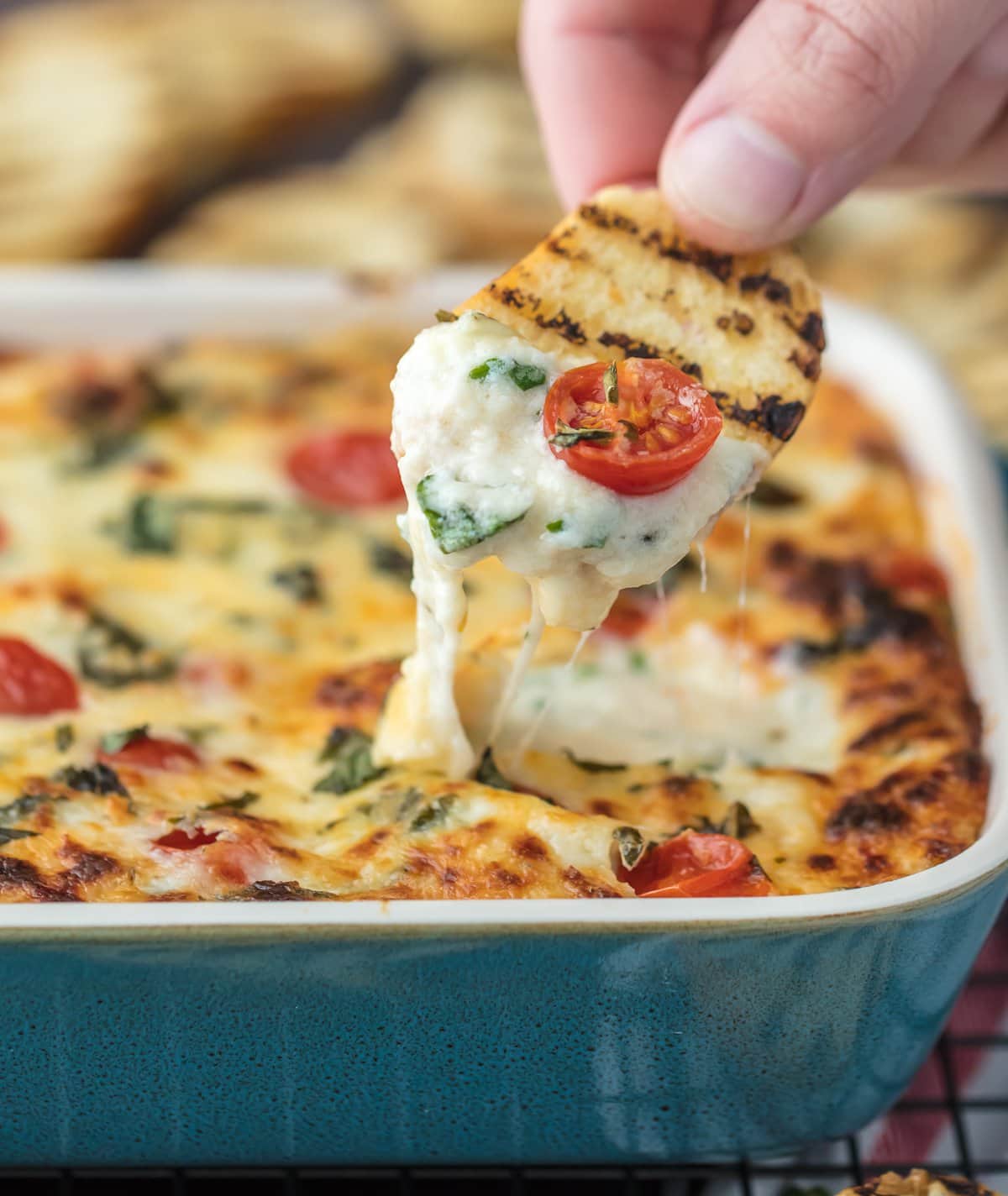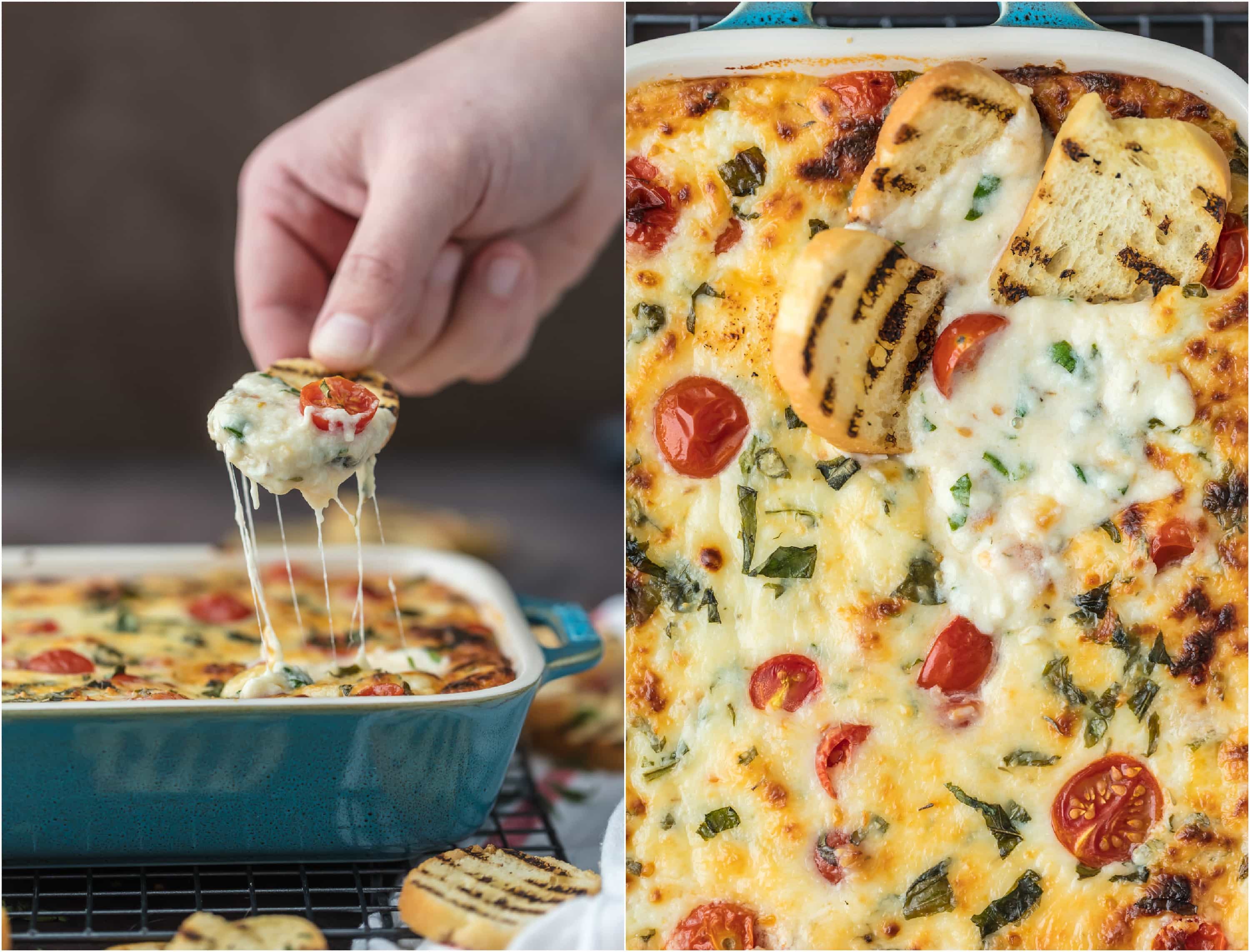 Easy Tomato Mozzarella Caprese Dip
This tomato mozzarella caprese dip is the perfect party dip! It's cheesy, it's hot, and it's full of flavor. You really can't go wrong making this for any party.
Serve it with bite-sized pieces of toasted bread for the best dipping option. This would be so good on game day along with the rest of your dips and appetizers. It just might even become the star of the show!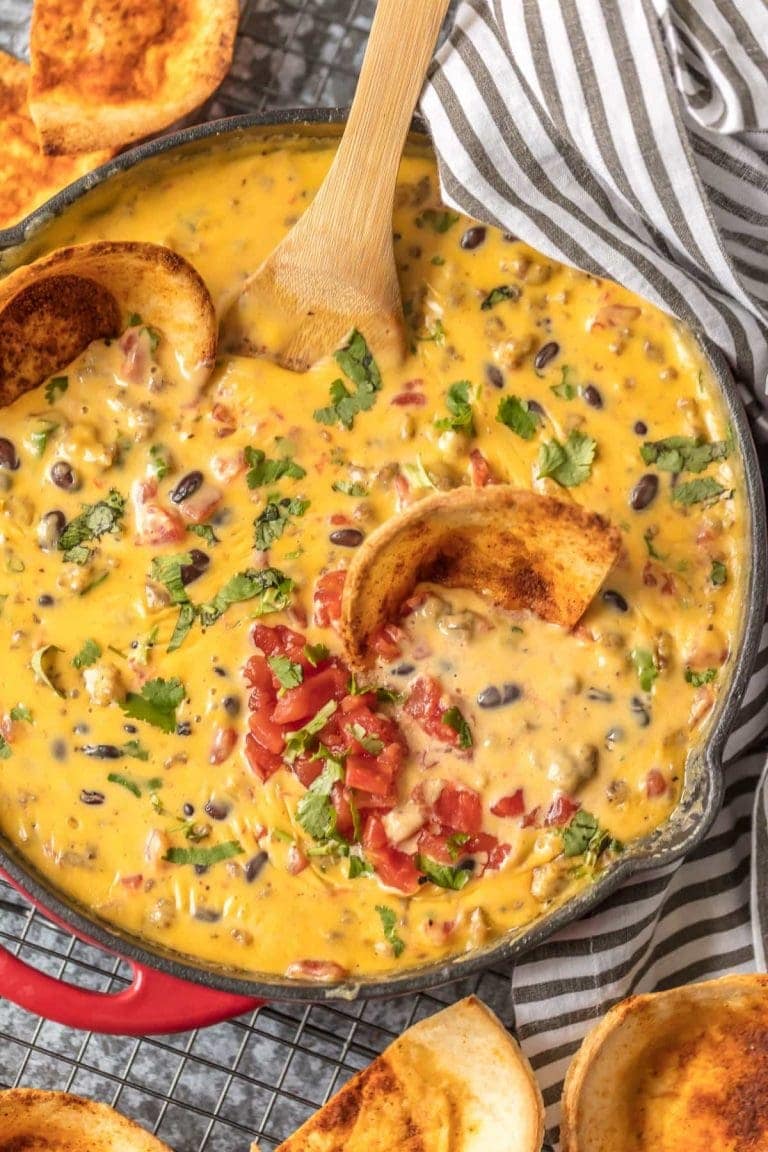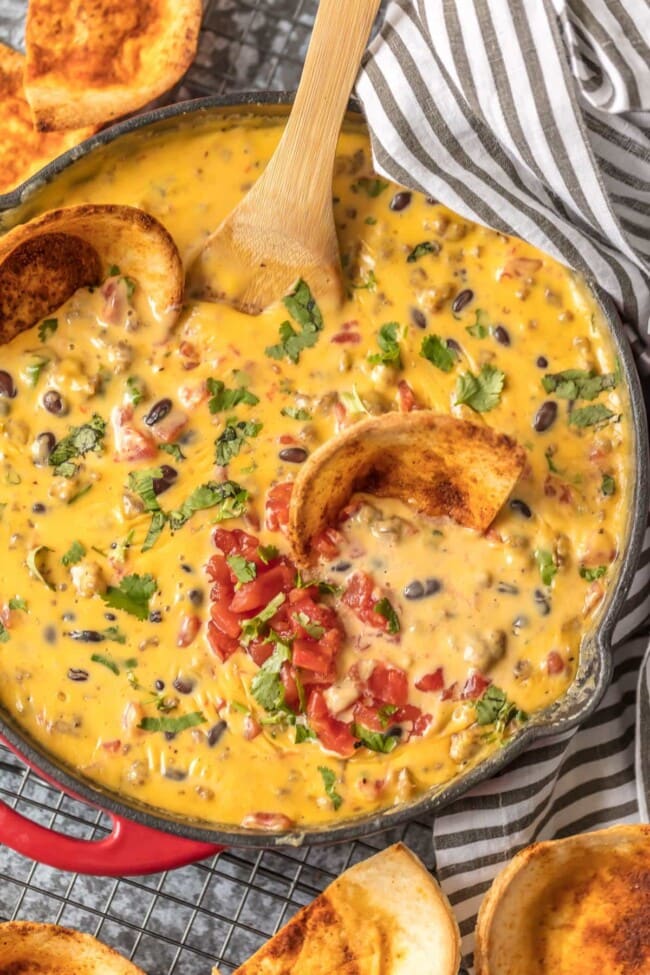 Game Day is covered!
101+ Super Bowl Appetizer Recipes
If its game day grub you crave, we have all the recipes you need to win big! Check out our easy Super Bowl recipes (or World Series, March Madness, National Championship, you get the idea!)
Game Day Guide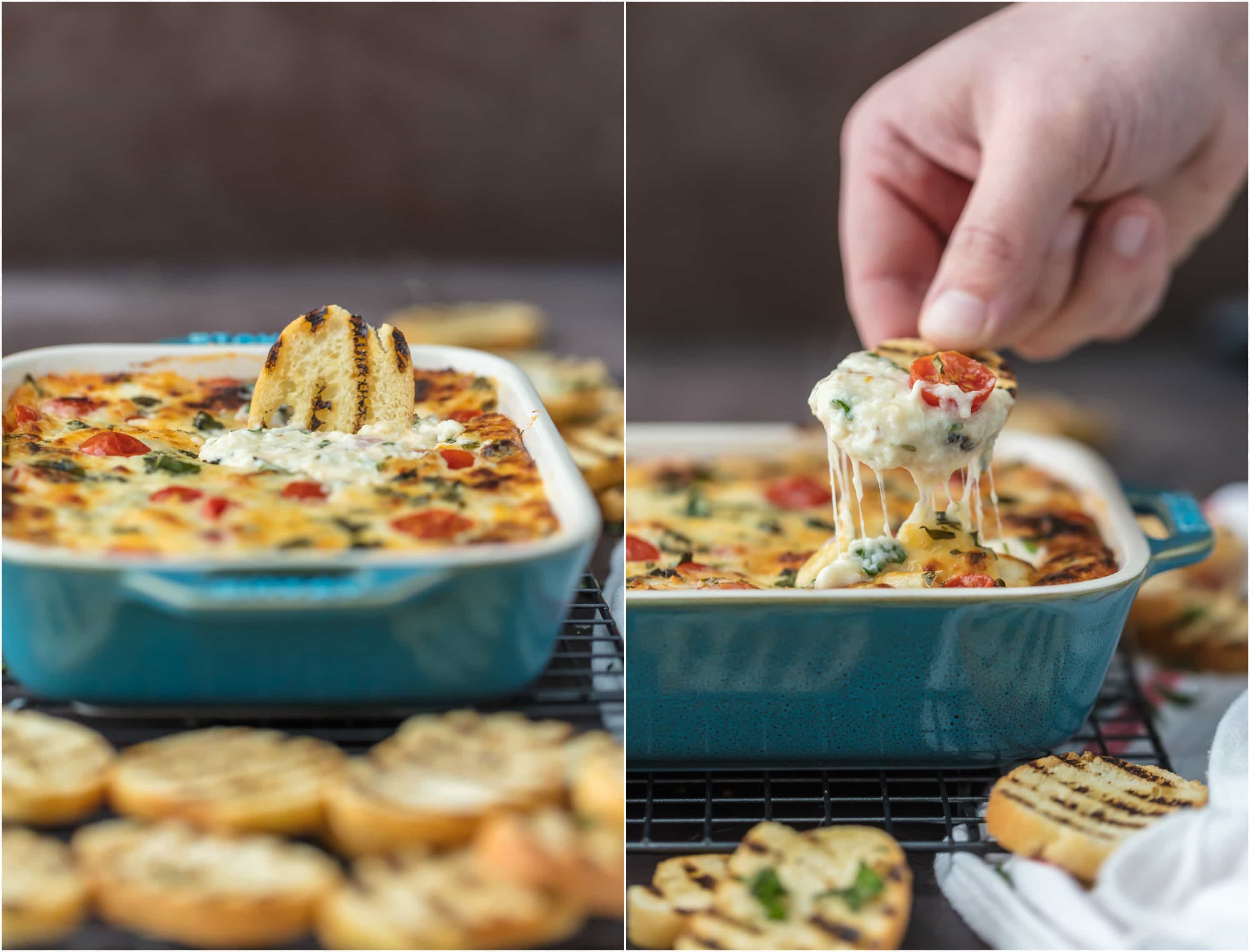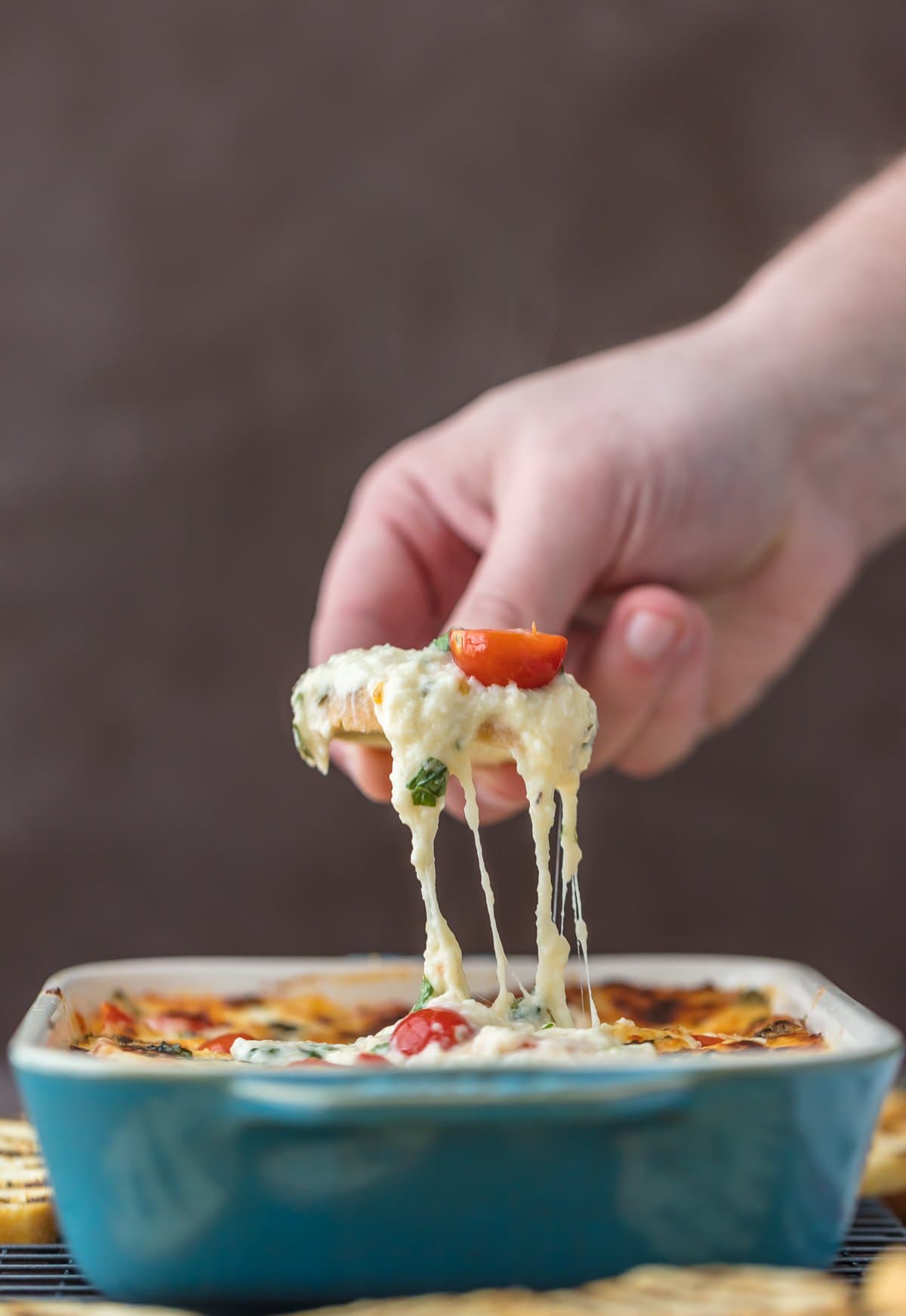 Favorite Caprese Recipes
Caprese is a traditional Italian mix of tomatoes, mozzarella, and basil. Those are some of my favorite ingredients, and together they create the most incredible flavor.
I've always loved caprese recipes, and I have made quite a few since I opened the door on this blog.
A few of my favorite Caprese inspired recipes:
All of these recipes are SO yummy, but this tomato mozzarella caprese dip is the recipe that started it all. It was the first caprese-inspired recipe on the site, and now I have so many to choose from!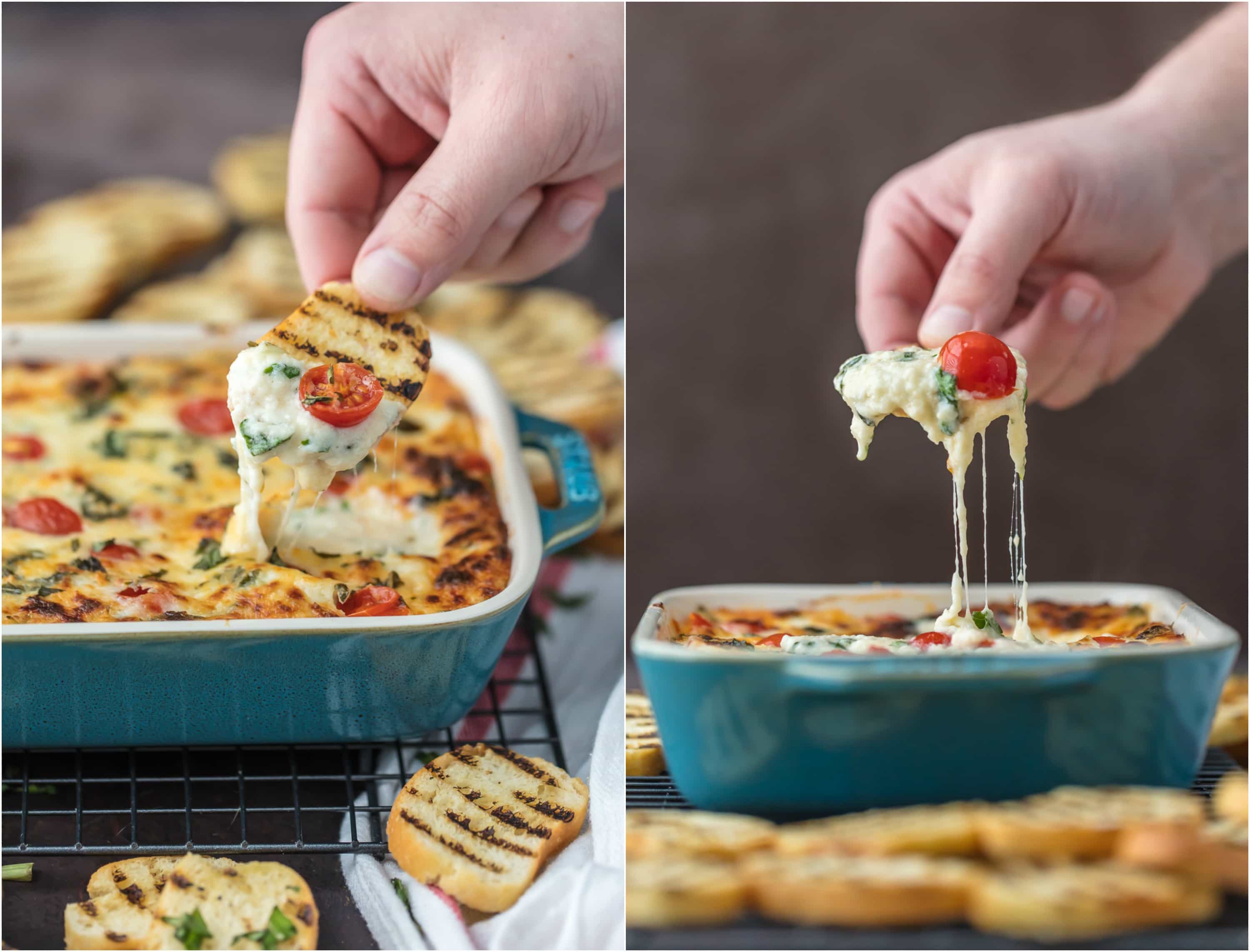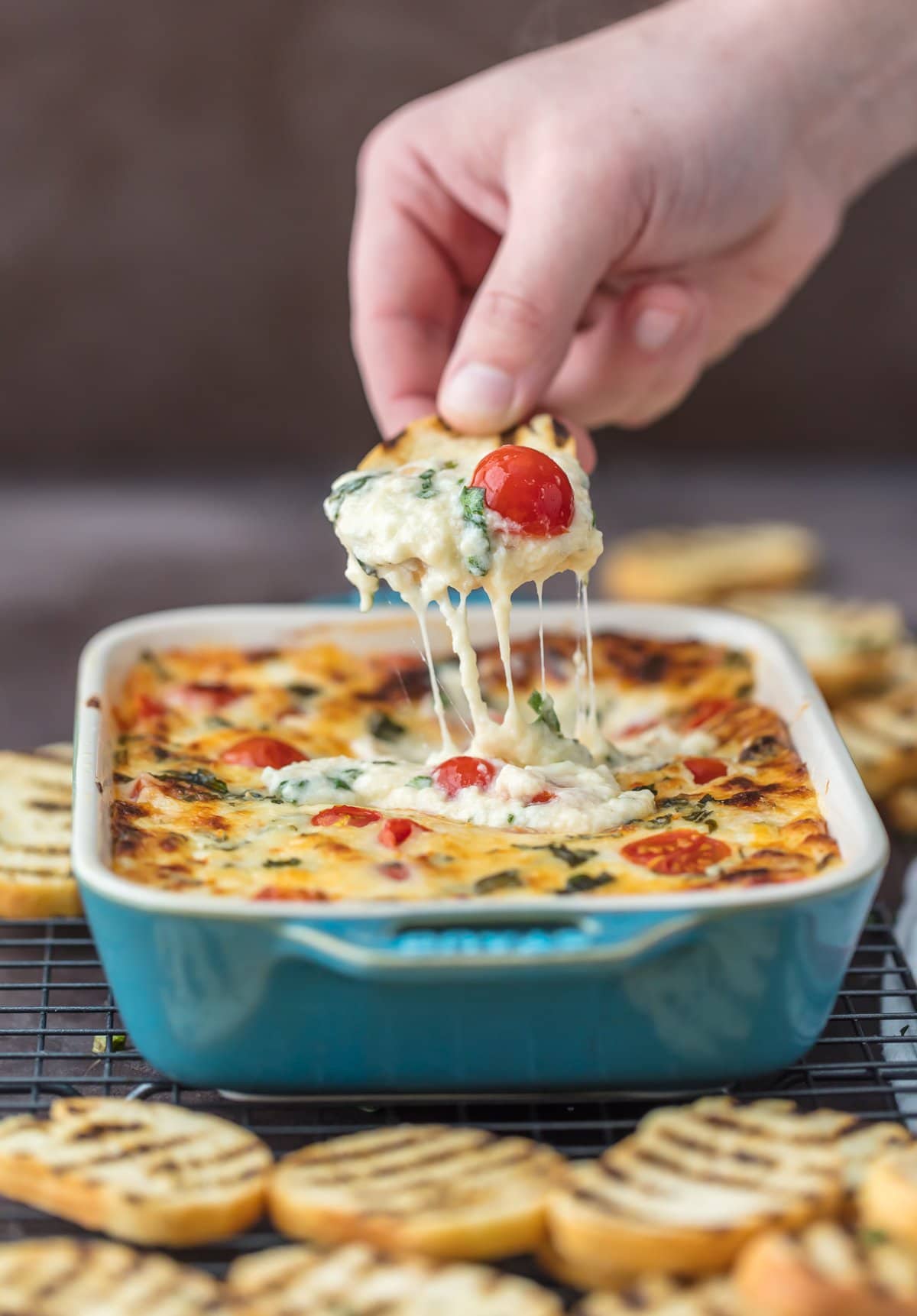 How to Make Caprese Dip
Hot dips are one of my favorite things to make, maybe because I just really like cheese. You can't go wrong with hot cheese, right?
This tomato mozzarella caprese dip is SUPER cheesy, so of course I love it. It's also easy to make, which makes me love it even more.
How to Make Caprese Dip:
Mix sour cream, herbs, mustard powder, & thyme in a bowl
Add in the cheese and chopped basil and combine
Spread the dip mixture into a baking dish and sprinkle with diced tomatoes
Bake 10-15 minutes at 350°F
While the dip is baking, prepare the bread
Slice the baguette, place bread on a baking sheet, and drizzle with olive oil
Bake in the oven with the dip for 6-8 minutes, until toasted
When the bread and dip are done, switch the oven to broil for 5 minutes so the cheese gets a bit crispy on top
Toasted slices of bread and a hot and cheesy dip ready to serve! It's hard to resist eating the whole thing, so make this with caution. See the recipe card below for full instructions.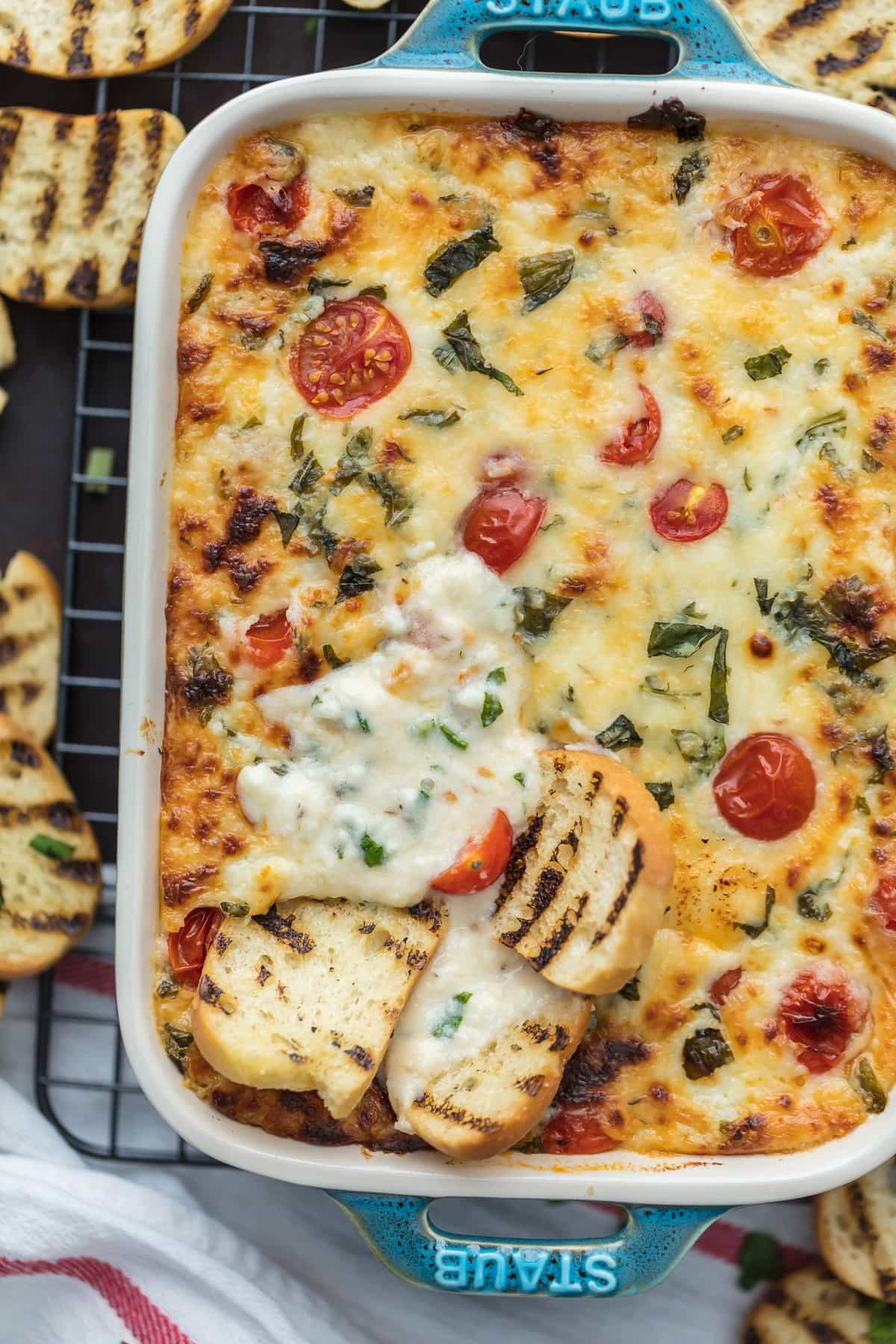 I really hope you enjoy this tomato mozzarella caprese dip recipe as much as we did. It's such a fun crowd pleaser. Don't say I didn't warn you…this is the best dip you will EVER eat!
If you like this caprese dip recipe, try these other amazing dip recipes too:
If you make this recipe be sure to upload a photo in the comment section below or leave a rating. Enjoy! You can also jump to recipe.