APPLESAUCE CHOCOLATE CHIP COOKIES are the perfect skinny(er) way to enjoy holiday baking! These soft chocolate chip cookies are loaded with chocolate and made with applesauce instead of eggs! These applesauce cookies have amazing flavor, less calories, and you can eat as many as you want with no worries!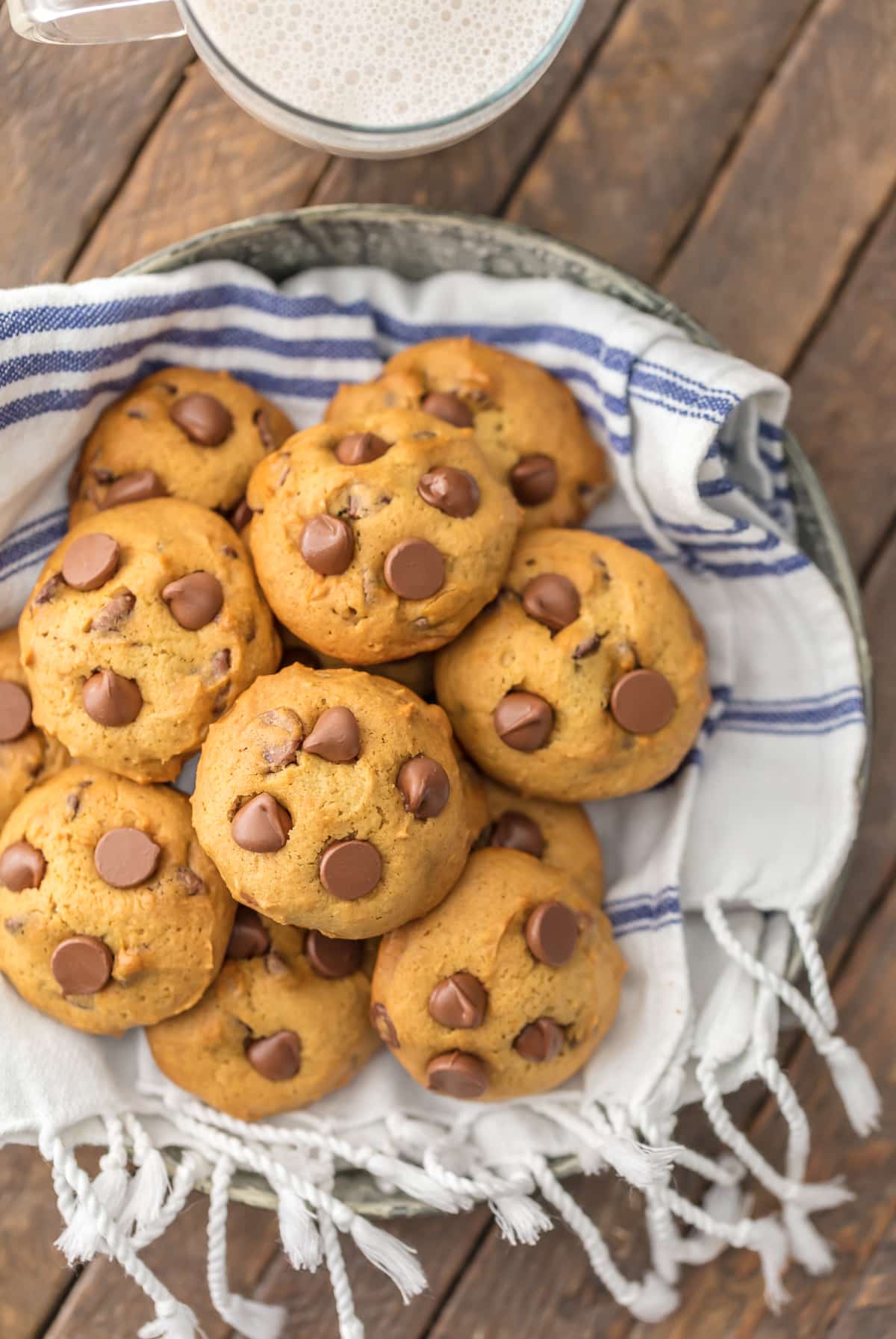 Applesauce Chocolate Chip Cookies
Applesauce Chocolate Chip Cookies are an easy way to make a healthier version of everyone's favorite cookie. Lots of chocolate, lots of flavor, less calories!
IT'S HOLIDAY BAKING SEASON! I know I'm a food blogger, and I have over 800 recipes on this site now, but baking still gives me the shakes. I'm STILL nervous after all this time, and every time I successfully make a sweet treat I'm ultra proud of myself. I may be more comfortable with the spicy and cheesy recipes, but I for sure have a sweet tooth, so I'm taking baby steps until I become the baker of my dreams.
These APPLESAUCE COOKIES are the perfect EASY recipe that literally anyone can make and EVERYONE will love. These cookies are soft, they're chewy, and they're so flavorful (the applesauce adds such dimension!). And as a bonus, they're a bit lower in calories than traditional chocolate chip cookies! Talk about a win. Healthy chocolate chip cookies that are easy to make, what more could you ask for?
These applesauce chocolate chip cookies use no eggs. These are great for the holidays, and so delicious, they might become your new go-to chocolate chip cookie recipe. So start your oven and lets get cooking!
Chocolate Chip Applesauce Cookies are the perfect egg-free cookie recipe. They're delicious, they're easy to make, and they're a bit healthier than the average cookie too!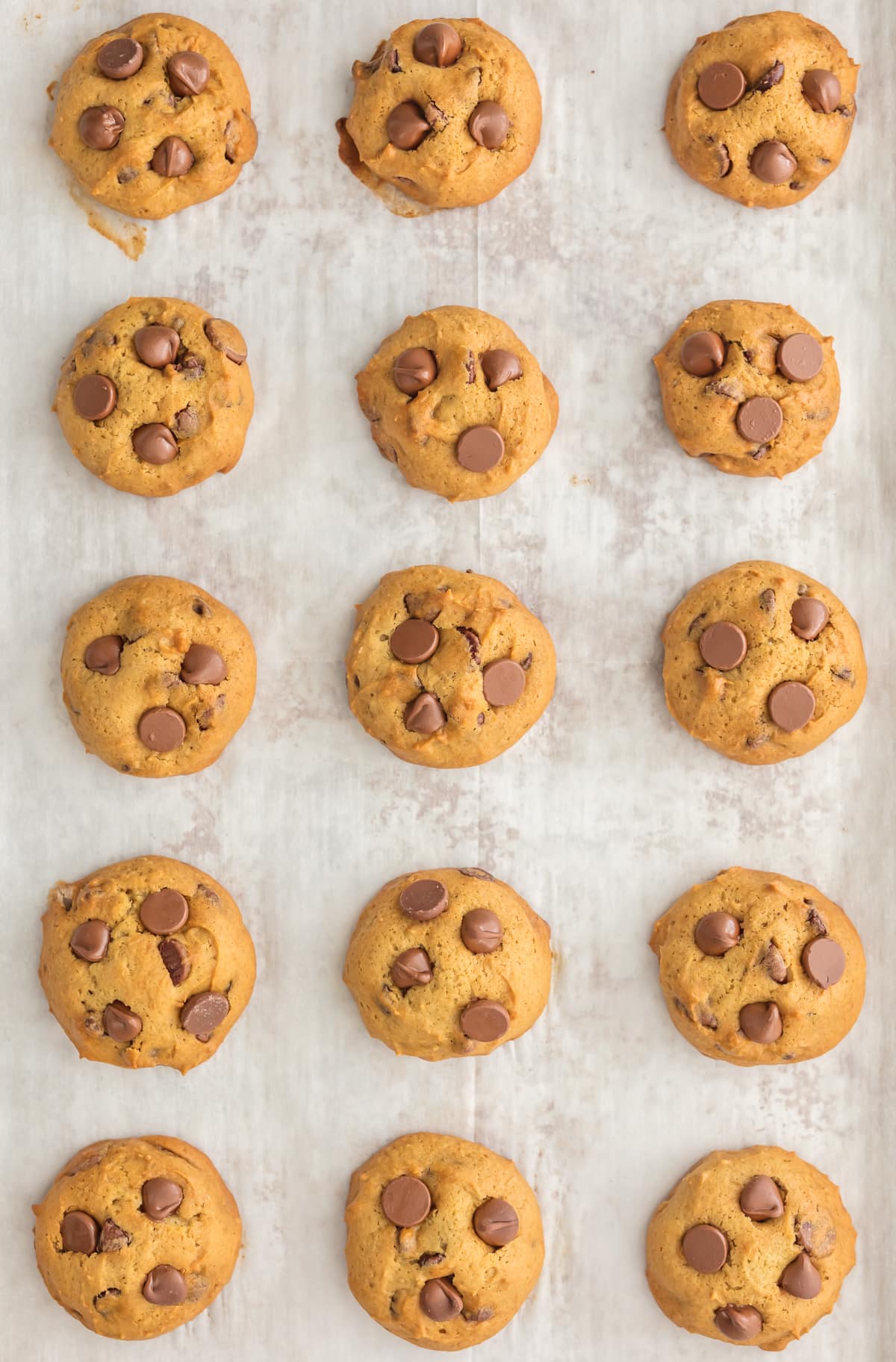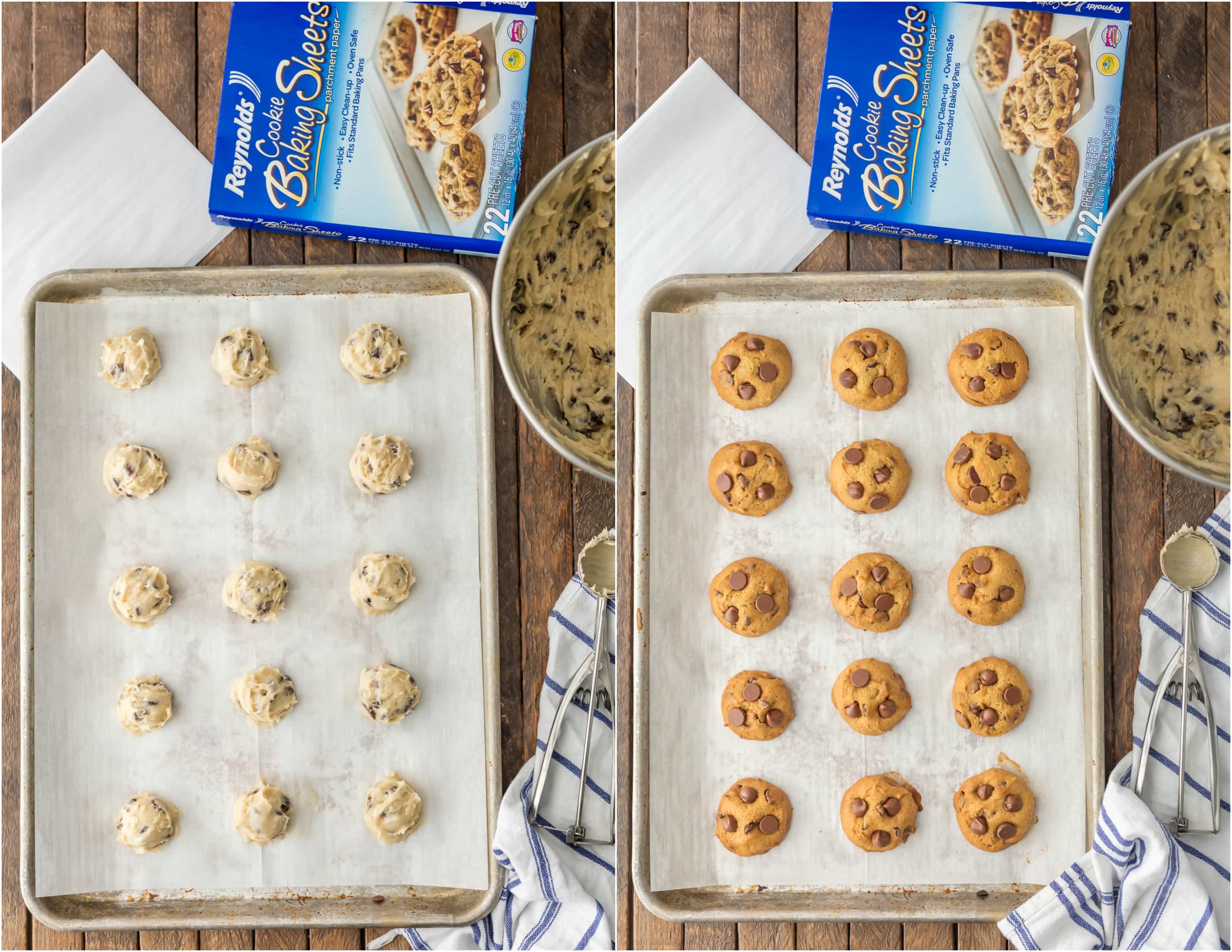 Perfect Chocolate Chip Cookies
I'm THRILLED to be an 2016 Reynolds Ambassador this year. Is there any better company on the planet! They've been walking me through this whole baking adventure and I couldn't be more honored. You might remember my Salted Caramel Soft Batch Cookies from earlier in the year, one of my favorite recipes on the site! For that recipes, I used Reynolds® Parchment Paper and it worked like a charm.
For this recipe, I used the ultra convenient Reynolds® Cookie Baking Sheets. They are already pre-cut to fit standard sized baking sheets, and I'm OBSESSED. They lie flat, are nonstick (so no spray needed!), and help to make your cookies evenly cooked every time. It's the perfect tool for mess-free cooking. These cookies are so loaded with chocolate chips I worried they would stick, and they didn't at all. My usually finicky oven cooked them all to perfection and I couldn't be happier. Thanks Reynolds!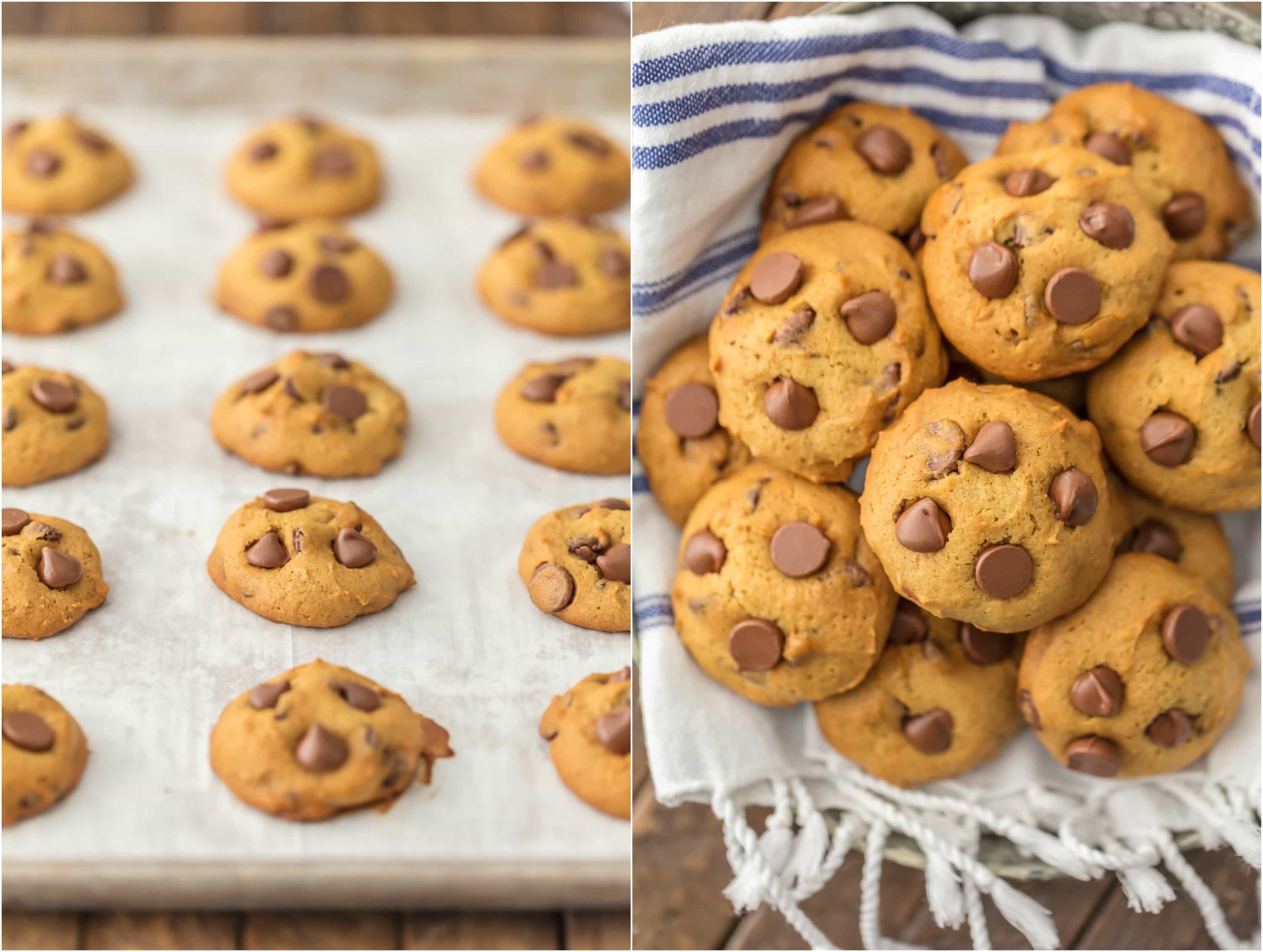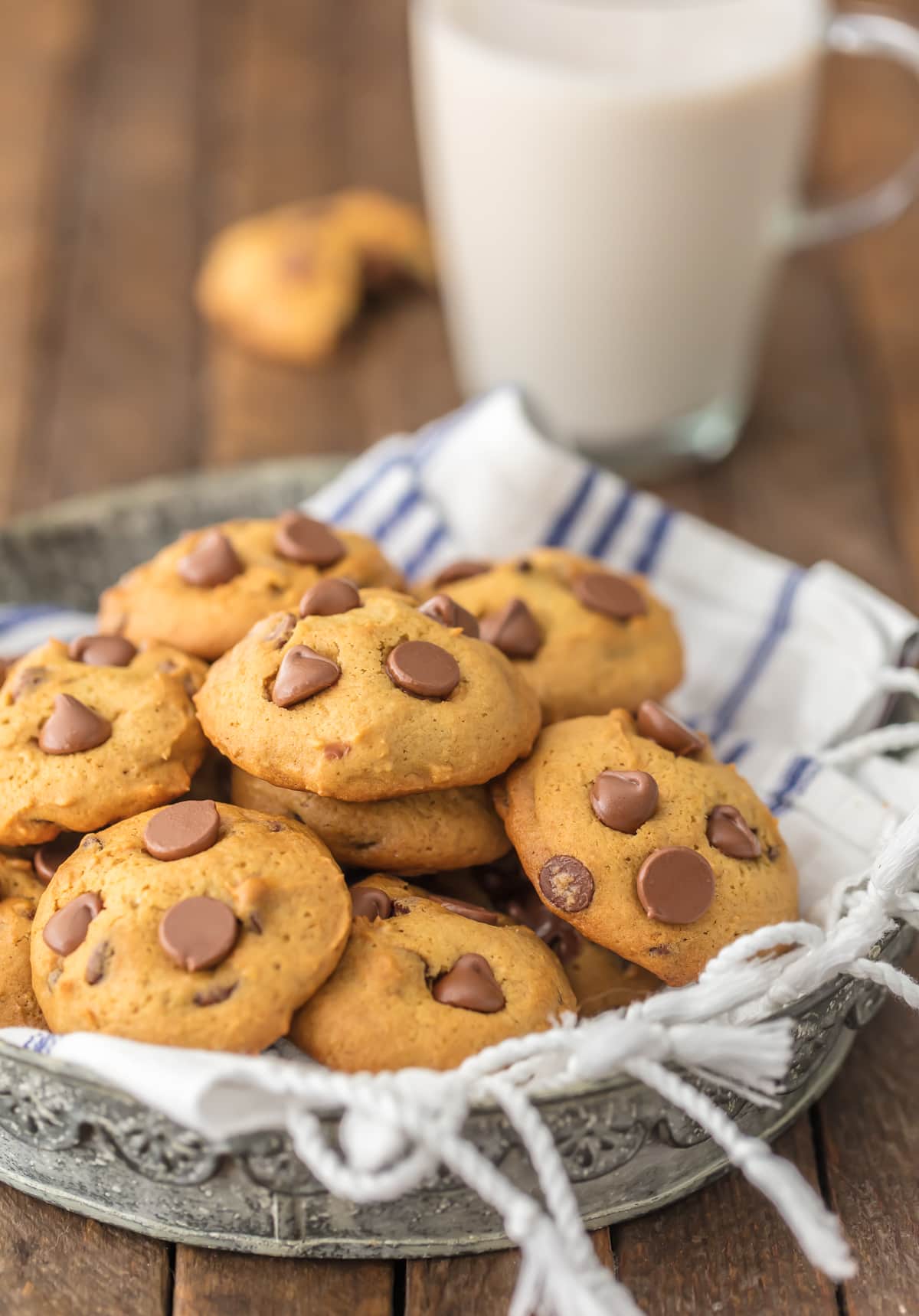 How to Make Applesauce Chocolate Chip Cookies
Okay back to the cookies. There's so much to love, I don't know where to start with these applesauce chocolate chip cookies. The batter just is so smooth and delicious. YUM! Next, let's talk about how easy these cookies are to make. Prep is super quick, then you just let them bake in the oven, and next thing you know, you've got amazing chocolate chip cookies ready to eat!
Using a stand mixer, mix butter and sugar into a smooth and fluffy consistency.
Add in the applesauce and continue mixing.
Set mixer to low speed, add in baking soda, salt, vanilla extract, & 1 cup of flour, and mix.
Add in the 2nd cup of flour and mix just until incorporated (do not over mix).
Use a spoon to mix in the chocolate chips by hand.
Use a 1 inch scoop to make cookies, and drop on to a baking sheet.
Bake 12-15 minutes at 375°F.
The perfect applesauce chocolate chip cookies! They are so chocolatey and delicious. This has become a favorite go-to easy cookie recipe.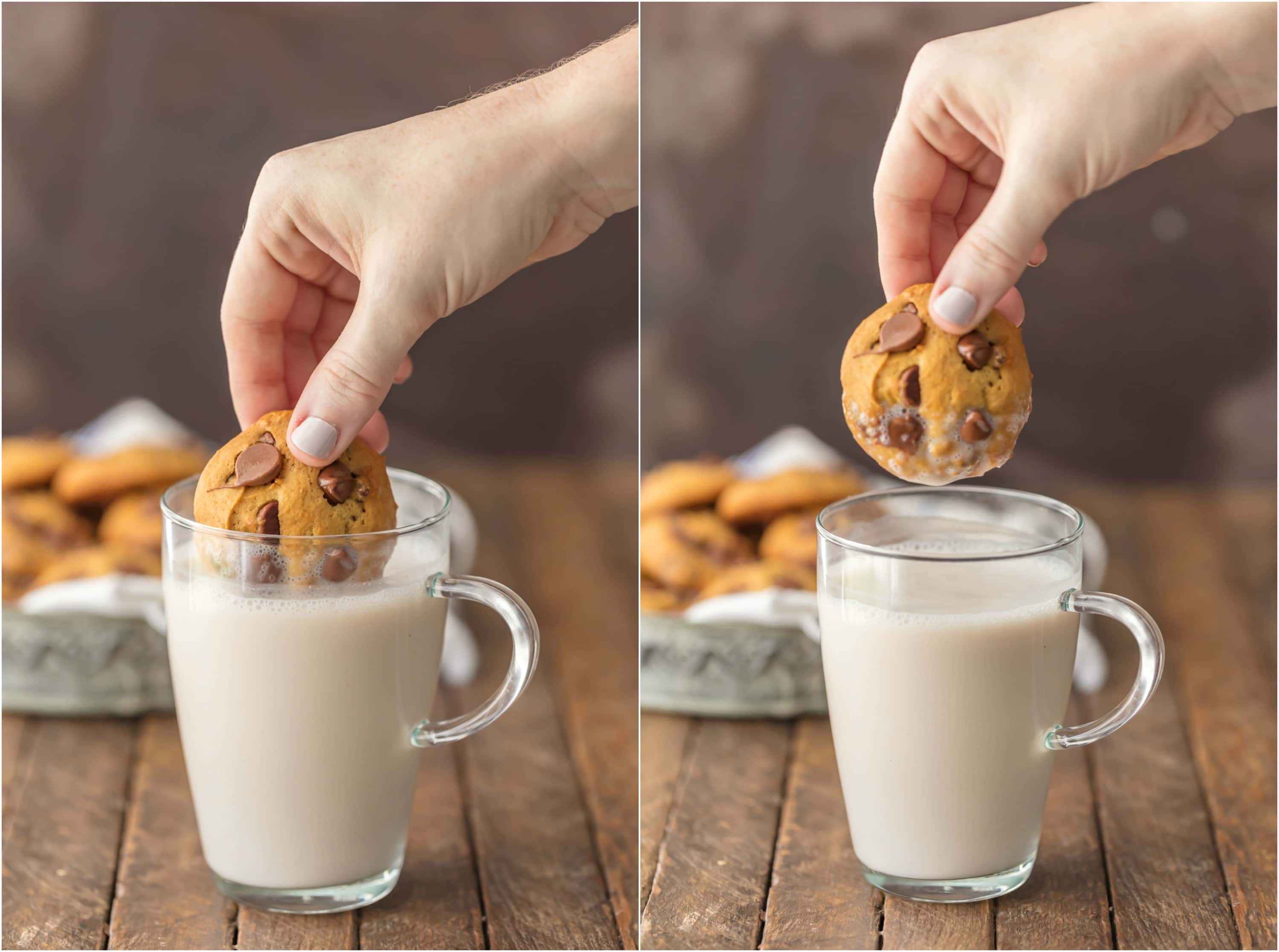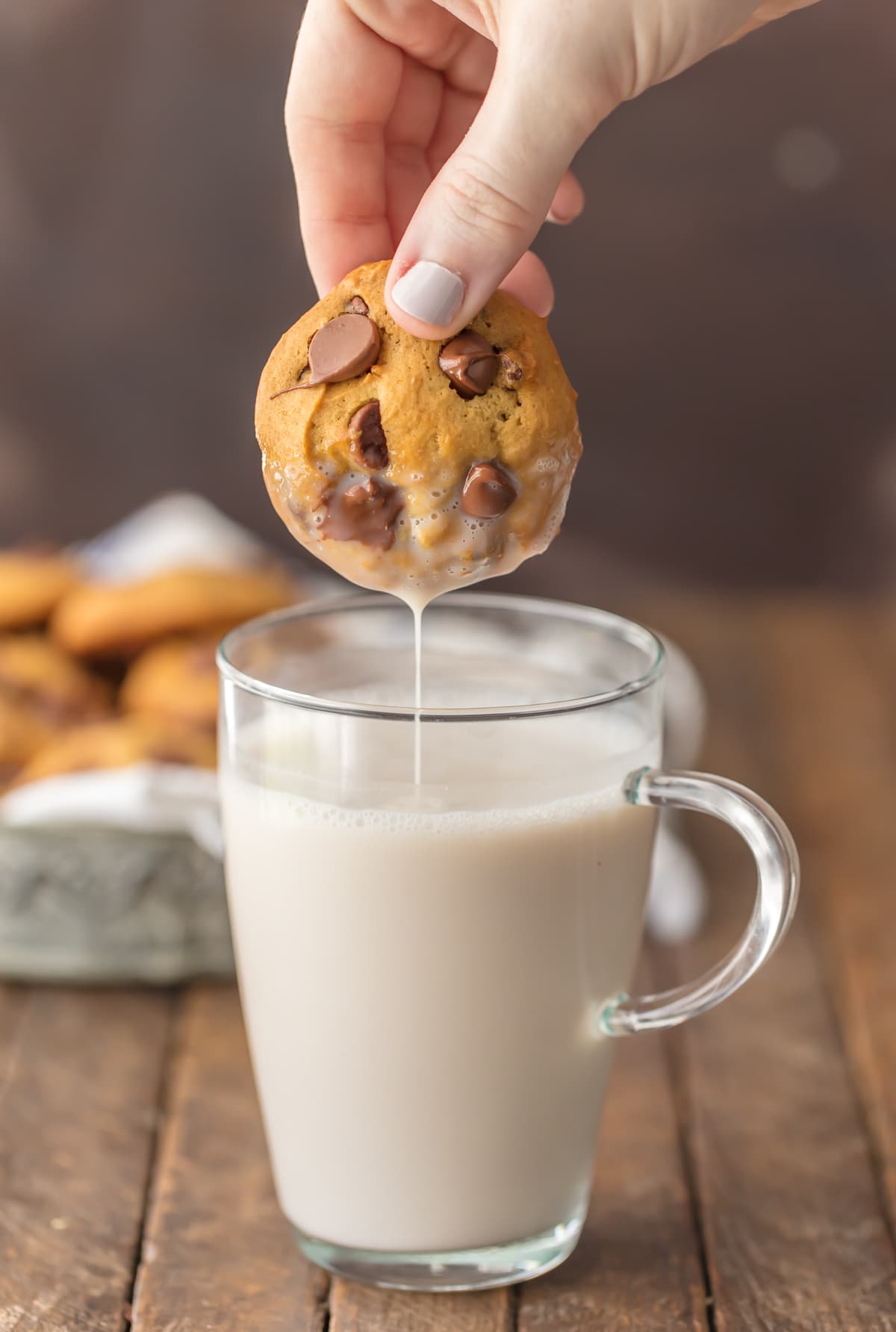 Can you substitute applesauce for eggs in chocolate chip cookies?
Yes, you can easily use applesauce in place of eggs when baking chocolate chip cookies. A general guideline is 1/4 cup of applesauce for each egg in a recipe. Since this recipe is all about the applesauce, you don't have to do any measuring of your own or make any substitutions. I've found the perfect ratio for these cookies!
If you're looking for eggless cookie recipes so you can eat the dough, try our Edible Chocolate Chip Cookie Dough and Edible Peanut Butter Cookie Dough!
Are these applesauce cookies vegan?
As the recipe stands, no they are not vegan. But there are no eggs in these chocolate chip cookies, so we're about half-way there! Just use a vegan butter substitute and dairy-free chocolate chips (like dark chocolate chips), and you're good to go!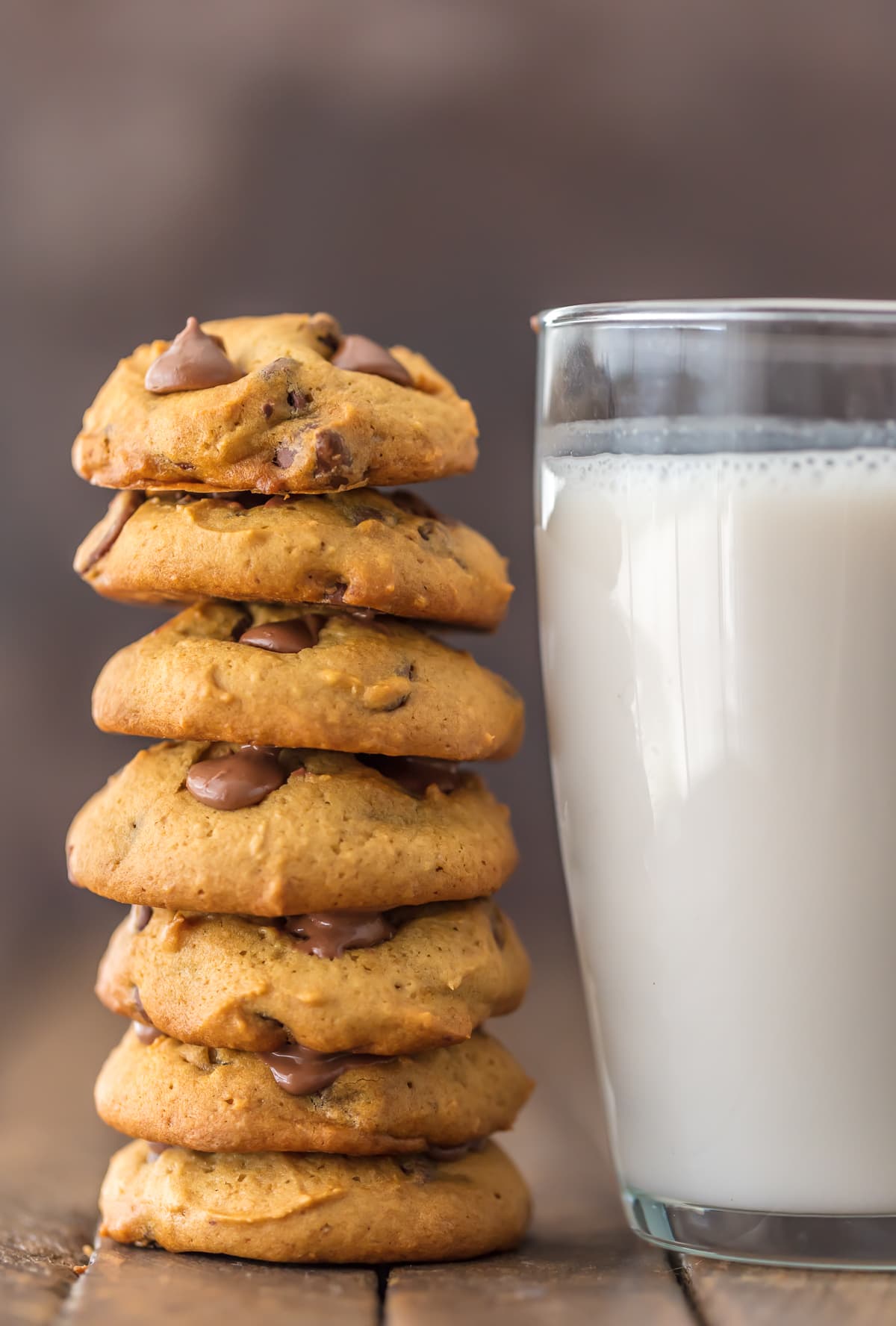 They're the perfect size to dip in a glass of milk, and the perfect size to eat more than one. I think you'll be just as hooked on these Applesauce Chocolate Chip Cookies as I am. Just too good.
Watch the Video and See the recipe card below for details on how to make Applesauce Chocolate Chip Cookies. Enjoy!
If you like this recipe, try some more of our favorite cookies: