This is such a delicious and fun variation on a classic rice krispie treat. These Oreo rice krispie treats with Oreos are made with just 5 ingredients and are no bake.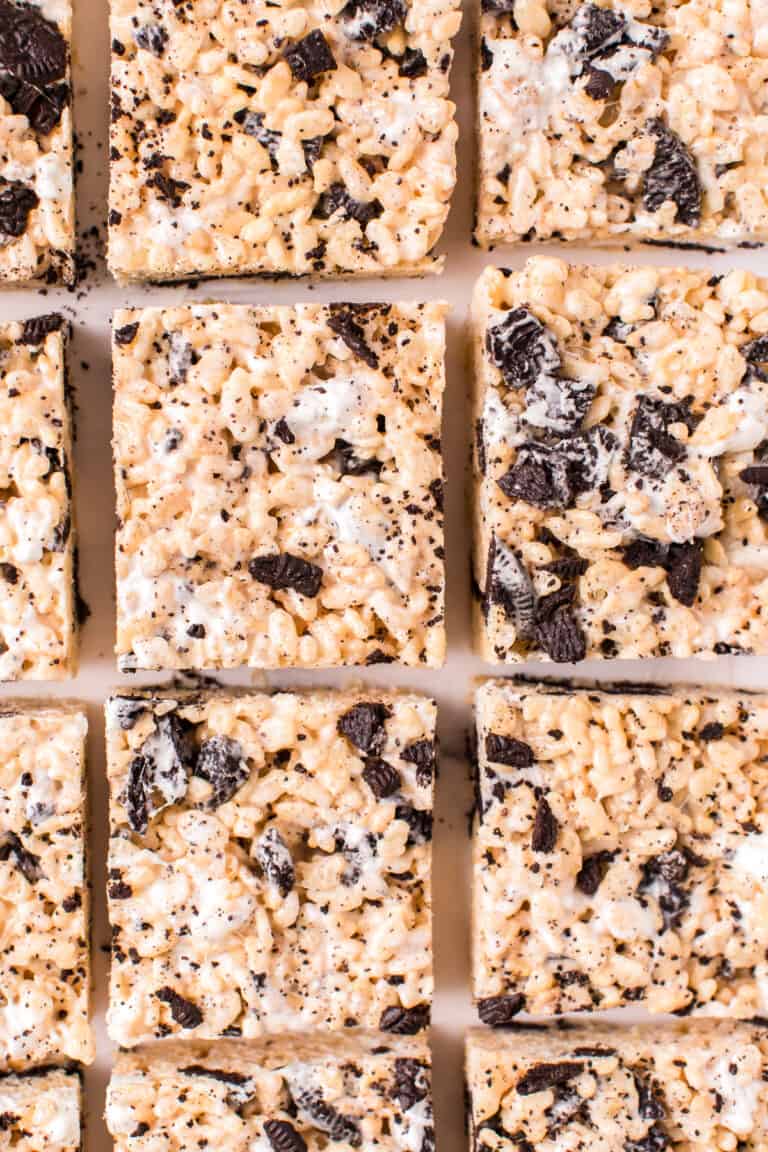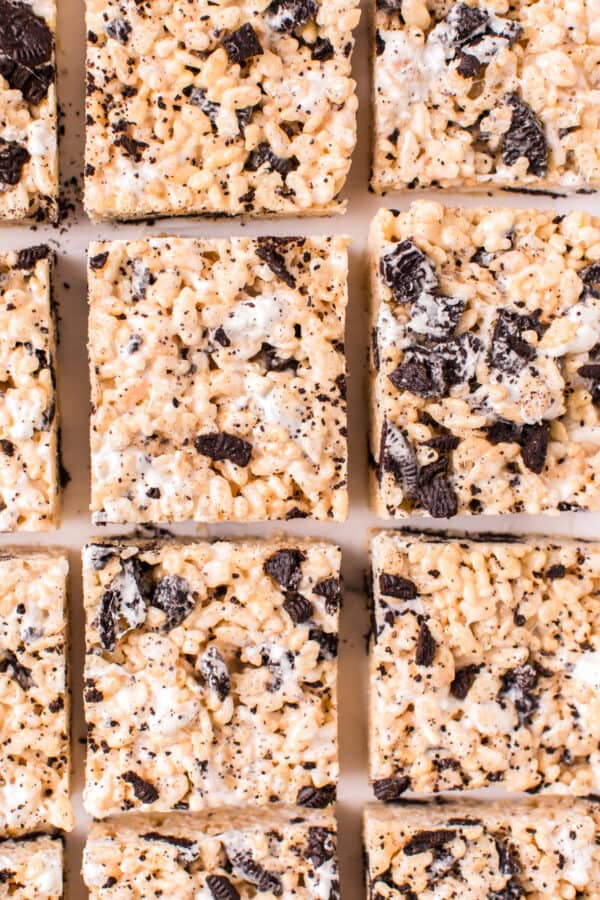 Rice krispy treats are taken to another level with this cookie and cream variation! Super easy to make they are great snack for kids and adults alike.
If you are in the mood for snacking, be sure to check out my Candied Corn Puffs Snack Mix and Salted Caramel Puppy Chow.
Why you will love these Oreo rice krispie treats
No bake: Any recipe that is no bake is a winner for me! The ingredients come together in a pot on the stovetop and then simply pressed in a pan.
5 ingredients: There's nothing super fancy about this recipe, just 5 simple ingredients and you are good to go!
Quick: It only takes around 10 minutes to make a batch of these rice krispie bars!
How to make Oreo rice krispie treats
Be sure to scroll down for the full recipe!
Melt the butter in a pot.
Add half of the marshmallows and melt.
Pour in the cereal and vanilla and stir til almost combined.
Take off the heat, fold in the Oreos and the rest of the marshmallows.
Place the mixture into a tin and press down.
Let cool before cutting into bars.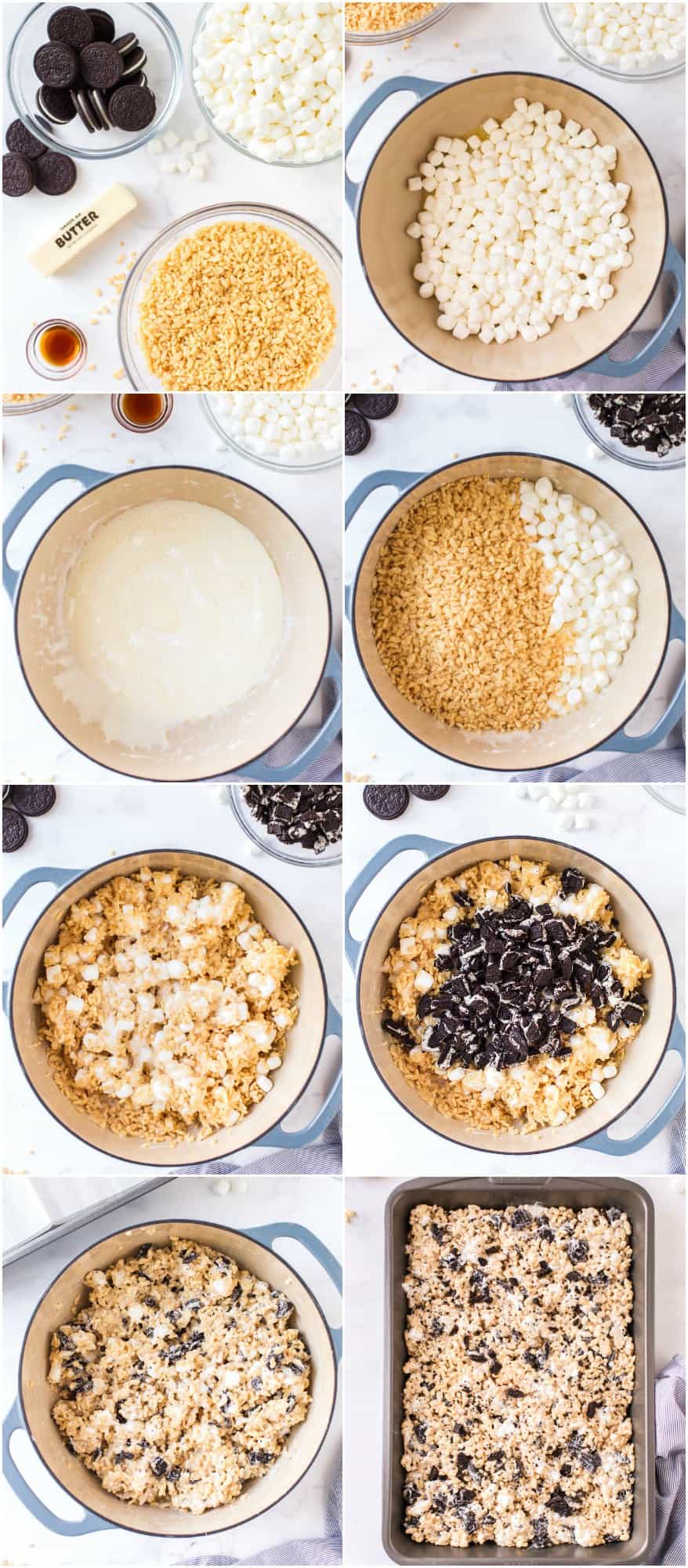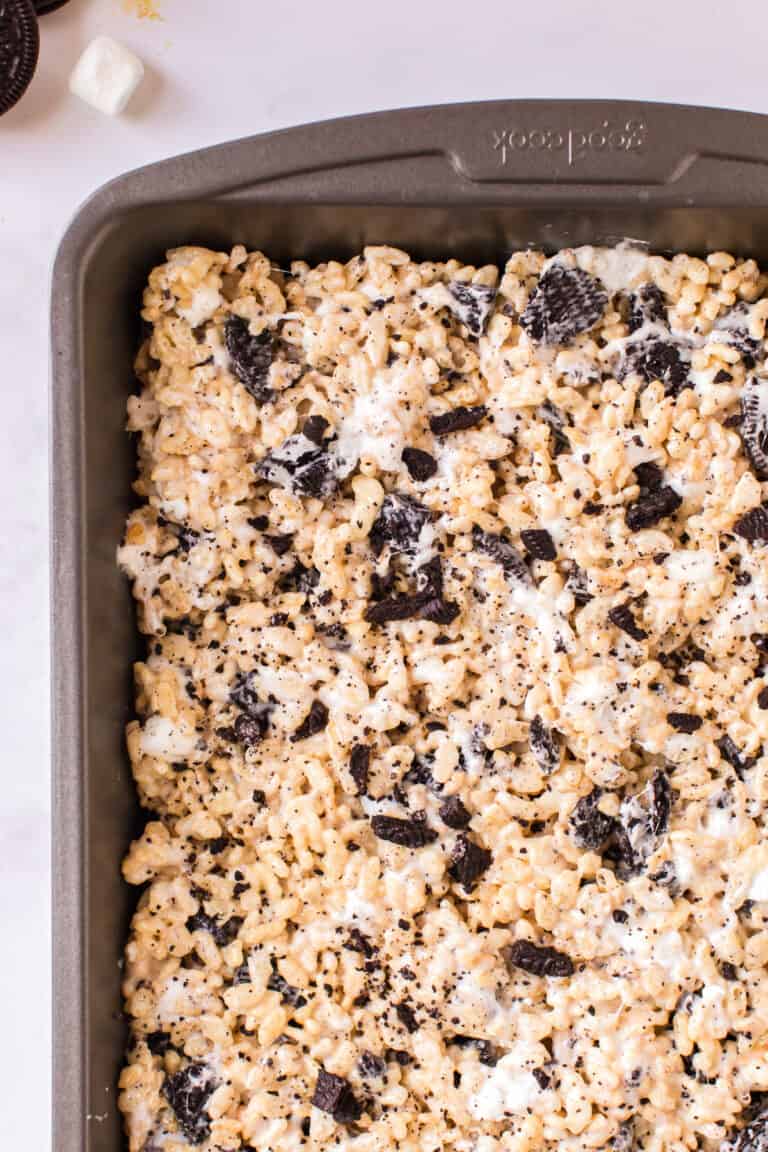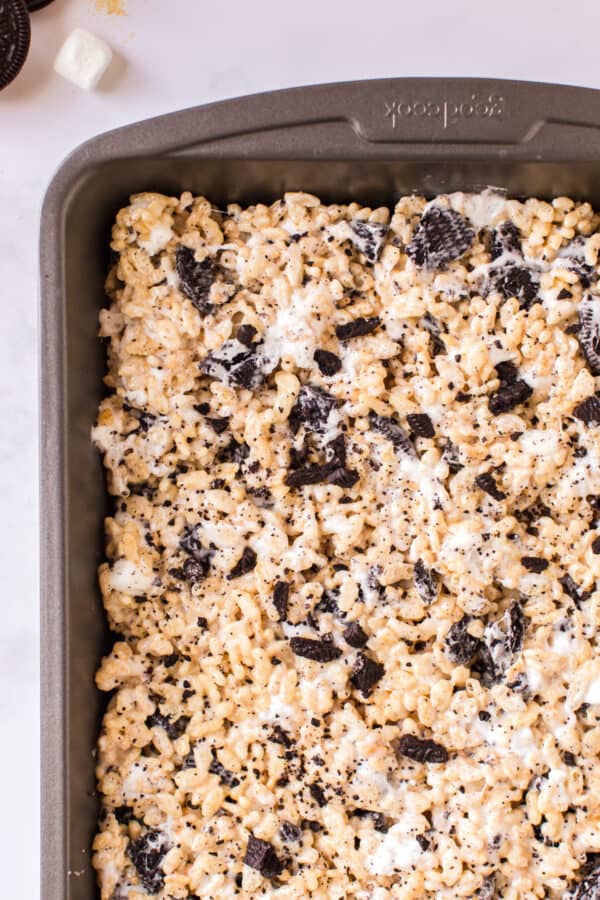 How long do they last?
These rice krispy treats will keep well for up to 3 days when stored in an air tight container. If you don't plan on serving them on the day you make them, it's best not to cut them into bars as the edges can dry out a little. You can also wrap the bars individually in plastic wrap.
Why are my rice krispie treats hard?
The butter and marshmallows should be melted on a low heat. It can be tempting to speed up the process by turning the heat to high, but don't!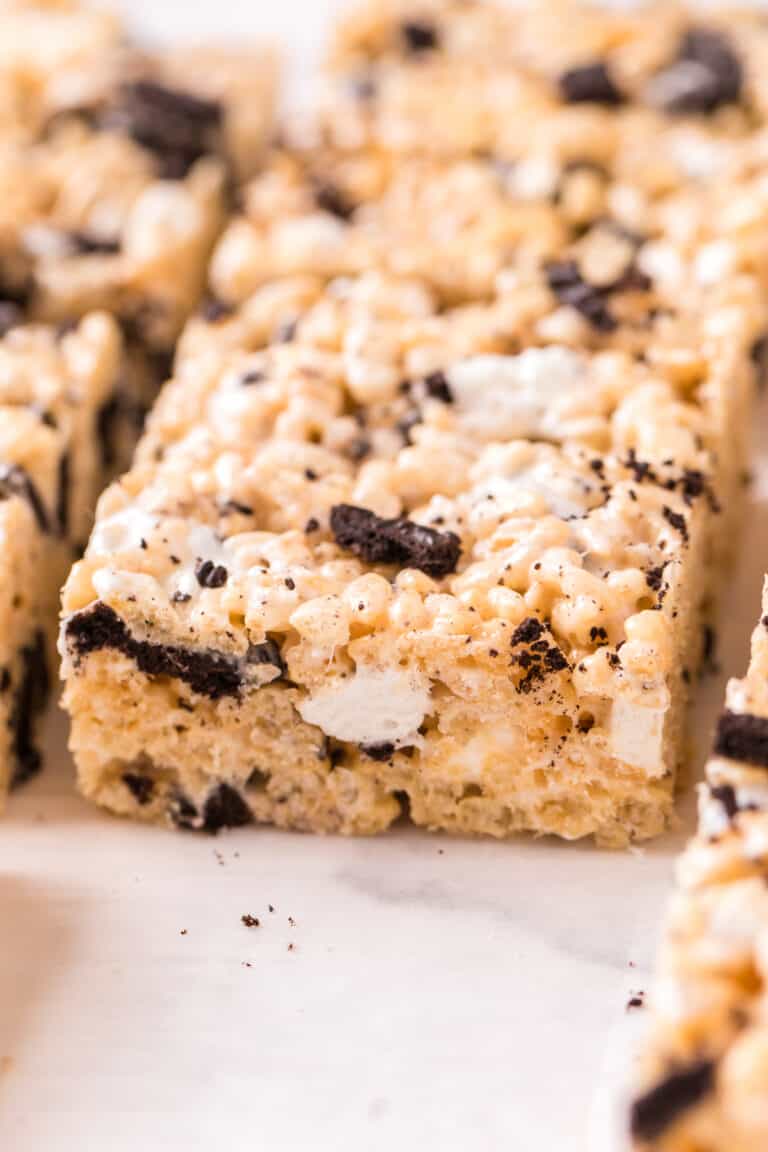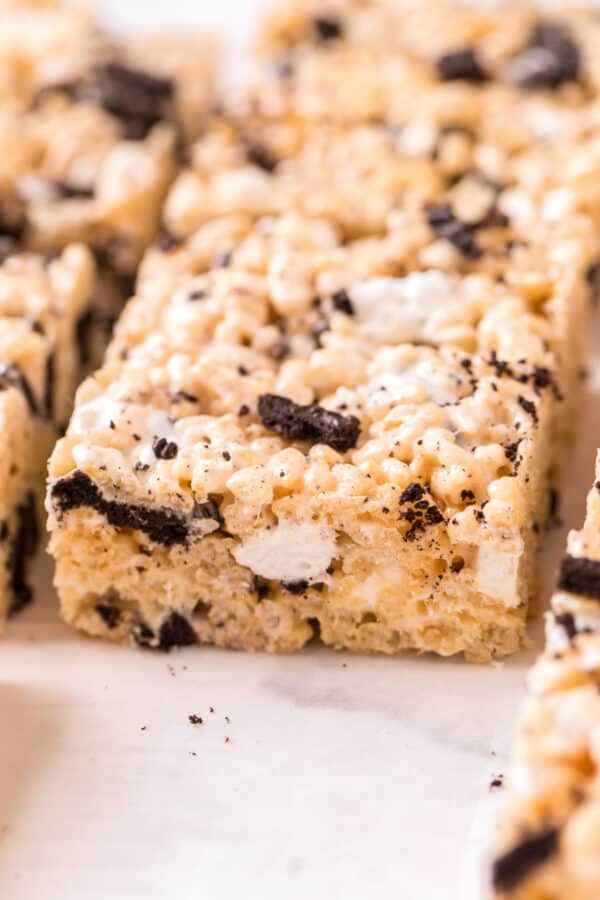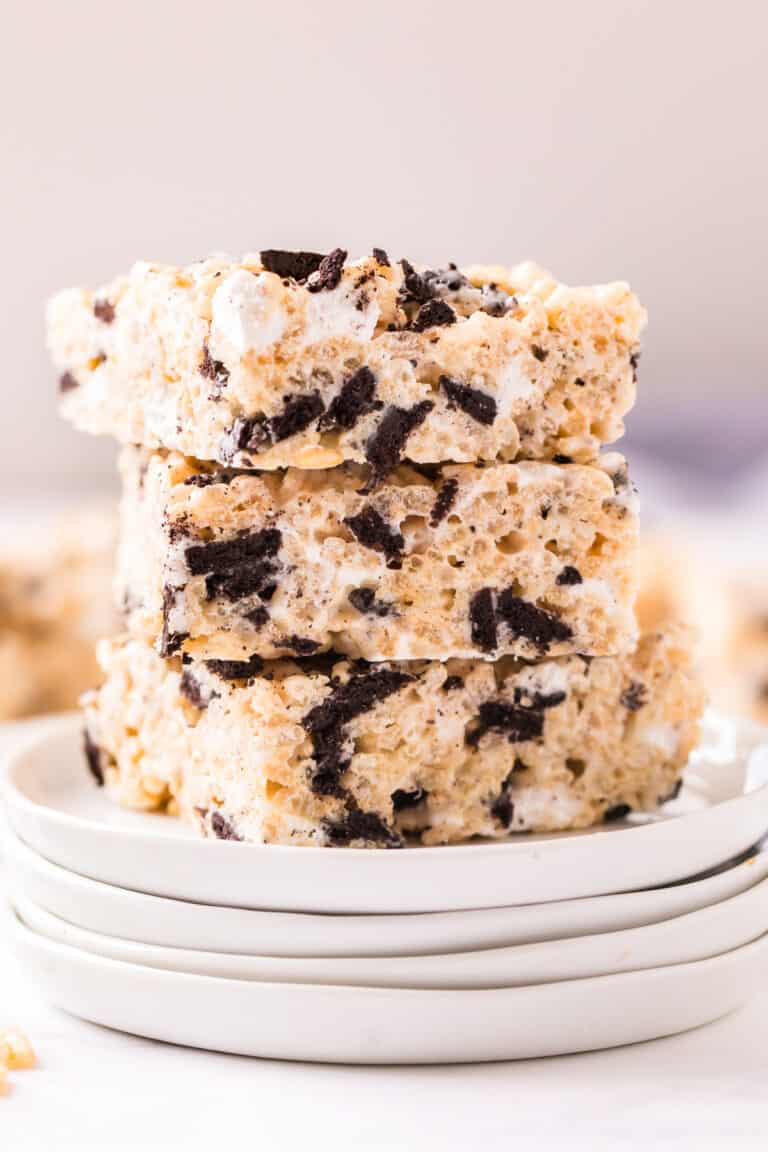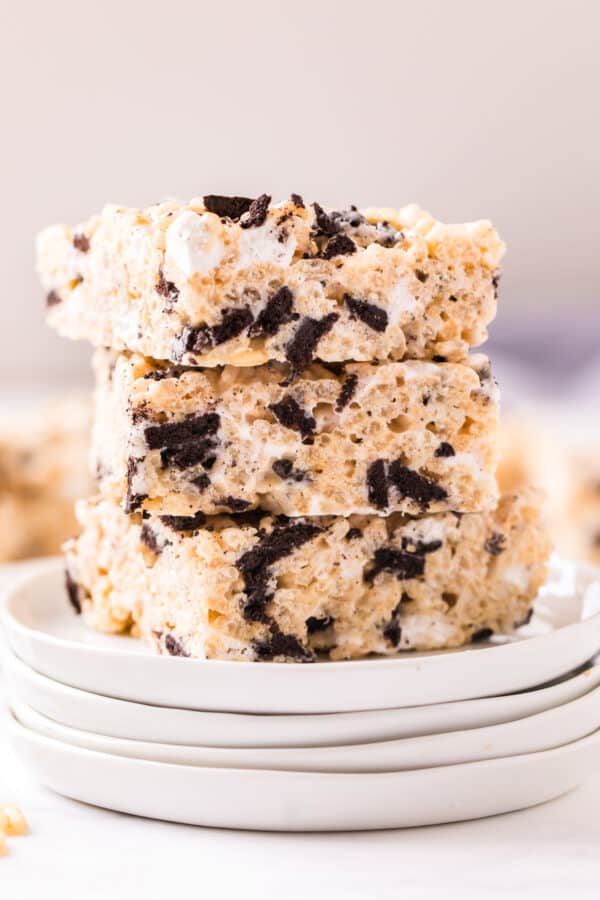 Can you freeze rice krispy treats?
Rice krispy bars will freeze well for up to 6 weeks. Place the squares in layers in an air tight container, separated by parchment. Let them stand at room temperature for 15 to 20 minutes before serving.
Try More Rice Krispies Recipes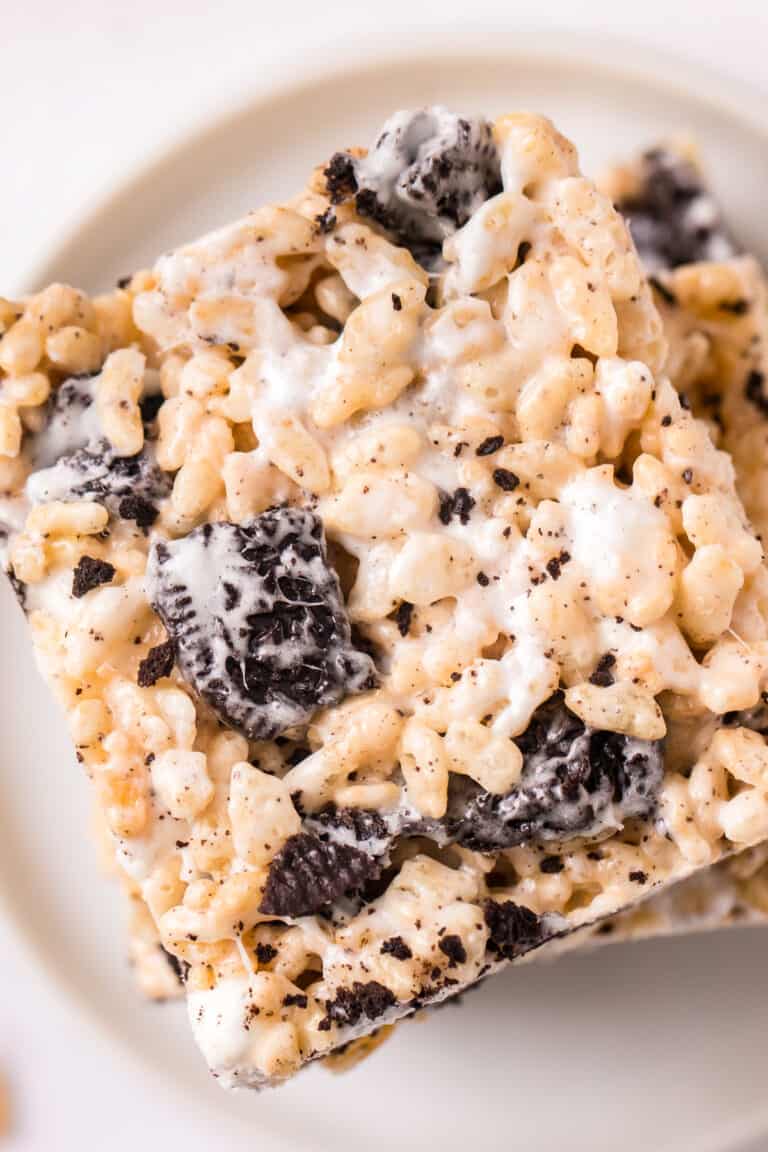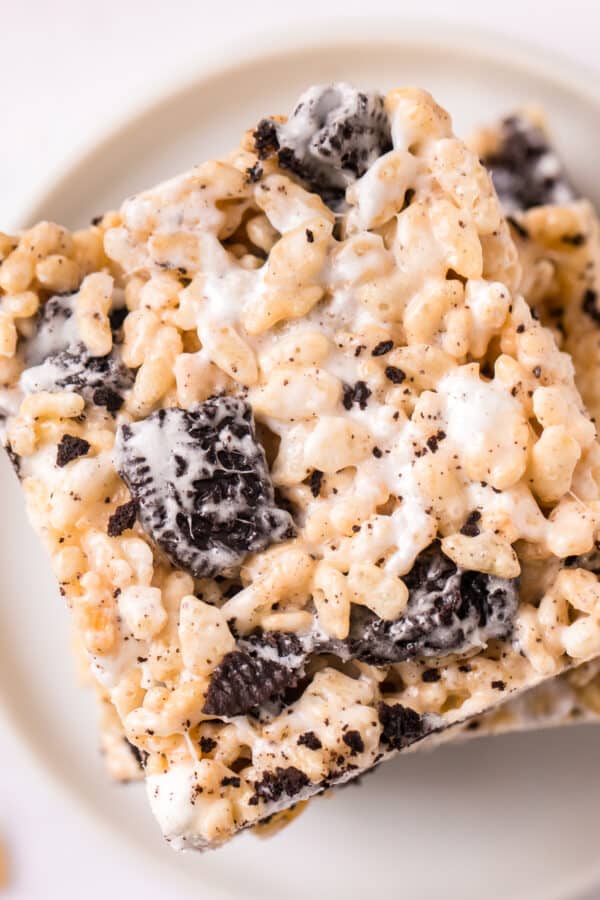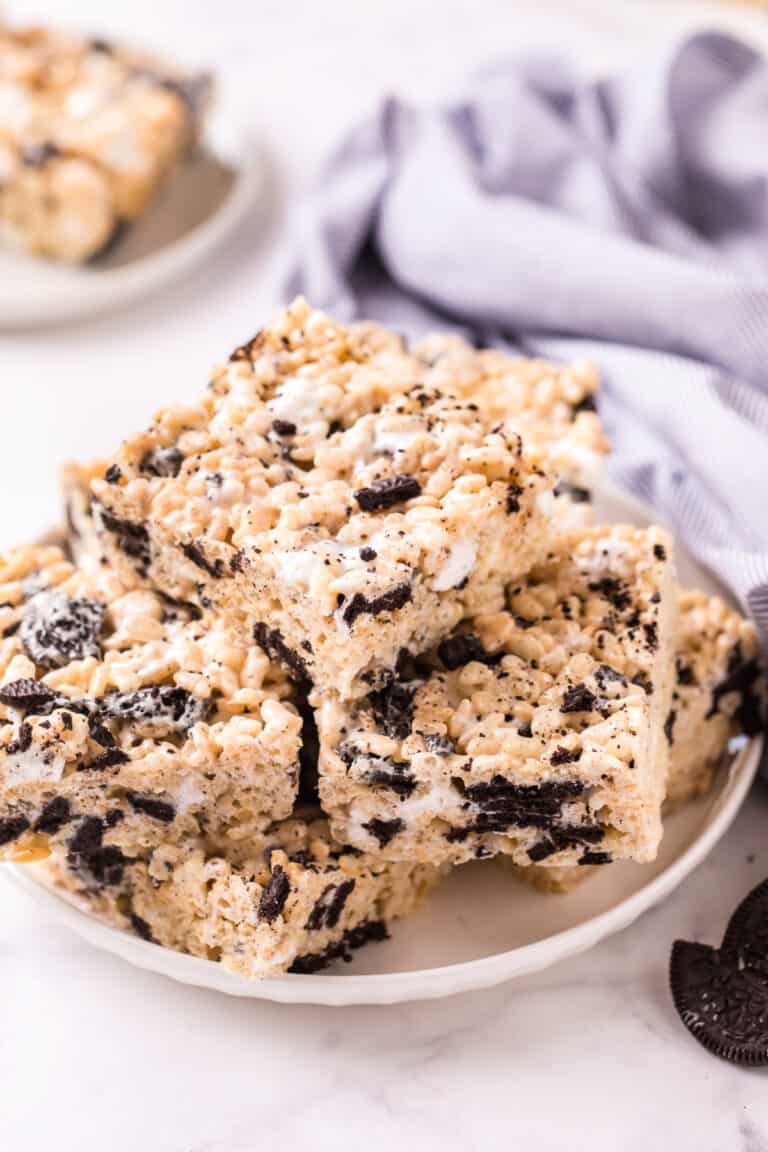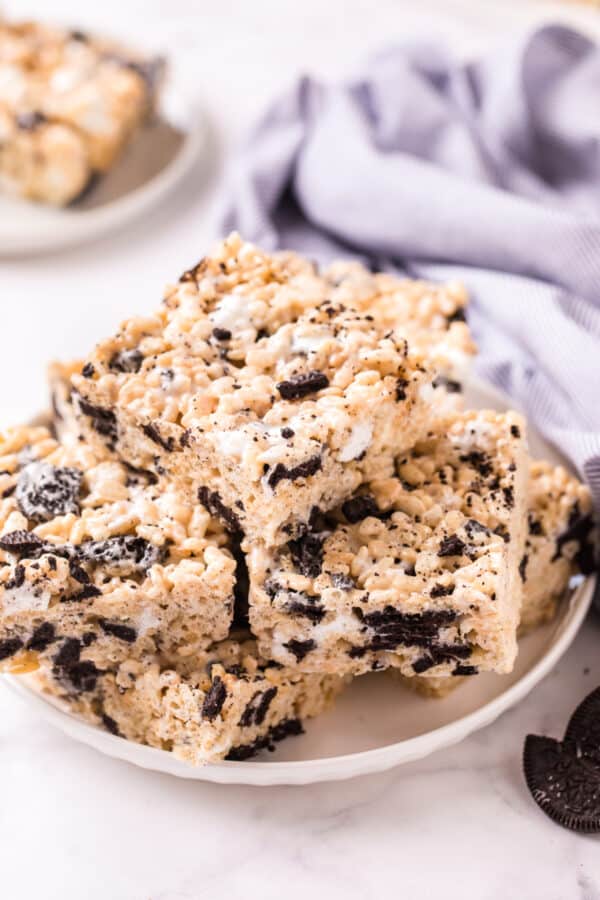 Recipe Notes and Tips
It's much easier to chip your double stuff Oreos if they have been chilled. I like to put them in the freezer for about 15 minutes before chopping to keep all of the stuffing from coming out when chopping.
Heat the pot on a low heat for the softest and chewiest treats.
Don't use less marshmallows than stated in the recipe or your bars will not hold together.
Don't use old or stale marshmallows as they can dry out quickly.
Let it cool completely before cutting into squares.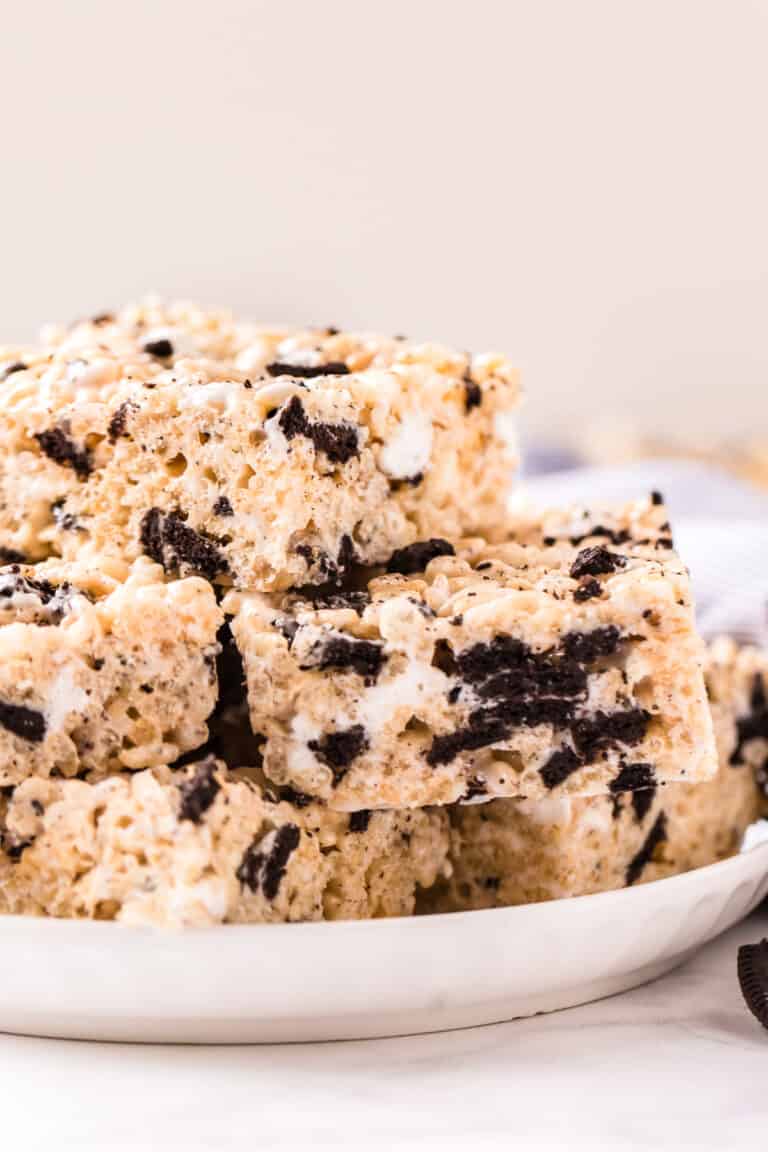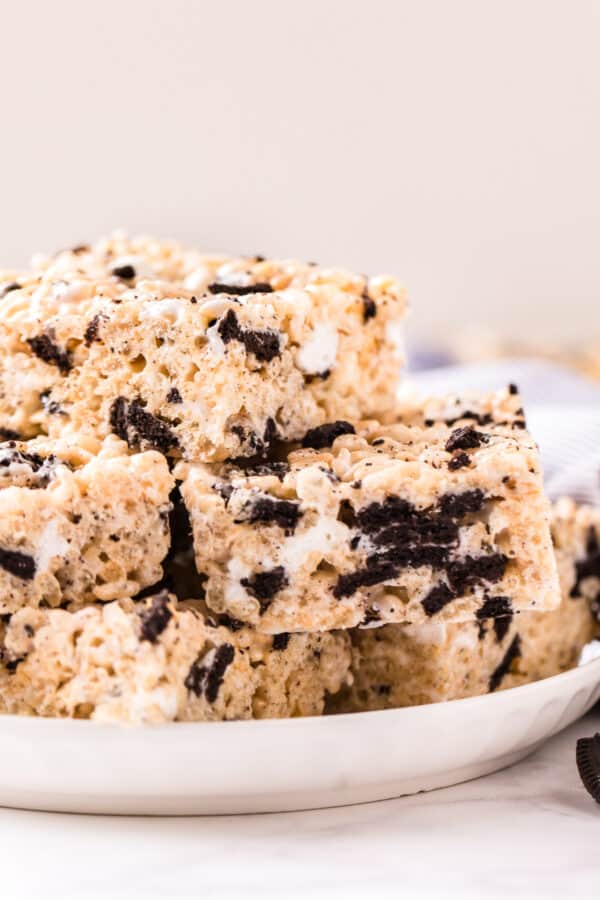 More Easy Oreo Recipes