Salted Caramel Puppy Chow….need I say more?? Chex cereal topped with caramel, chocolate, and powdered sugar. SO ADDICTING.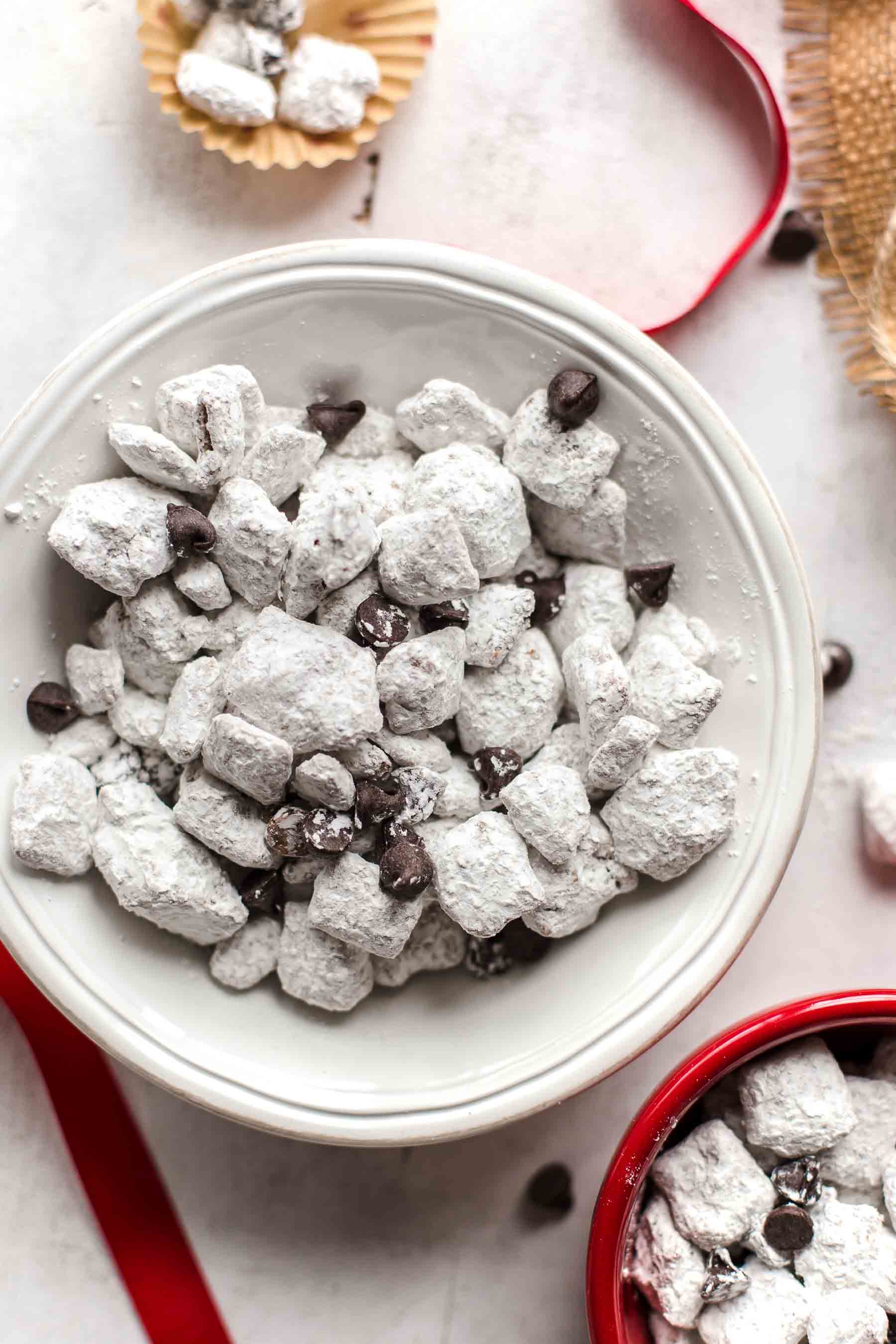 I was going to save this one until closer to Christmas. But it's just too good!!
SALTED CARAMEL PUPPY CHOW!
What more is there to say? This recipe was sent straight from heaven to make our lives that much better. The ultimate snack mix!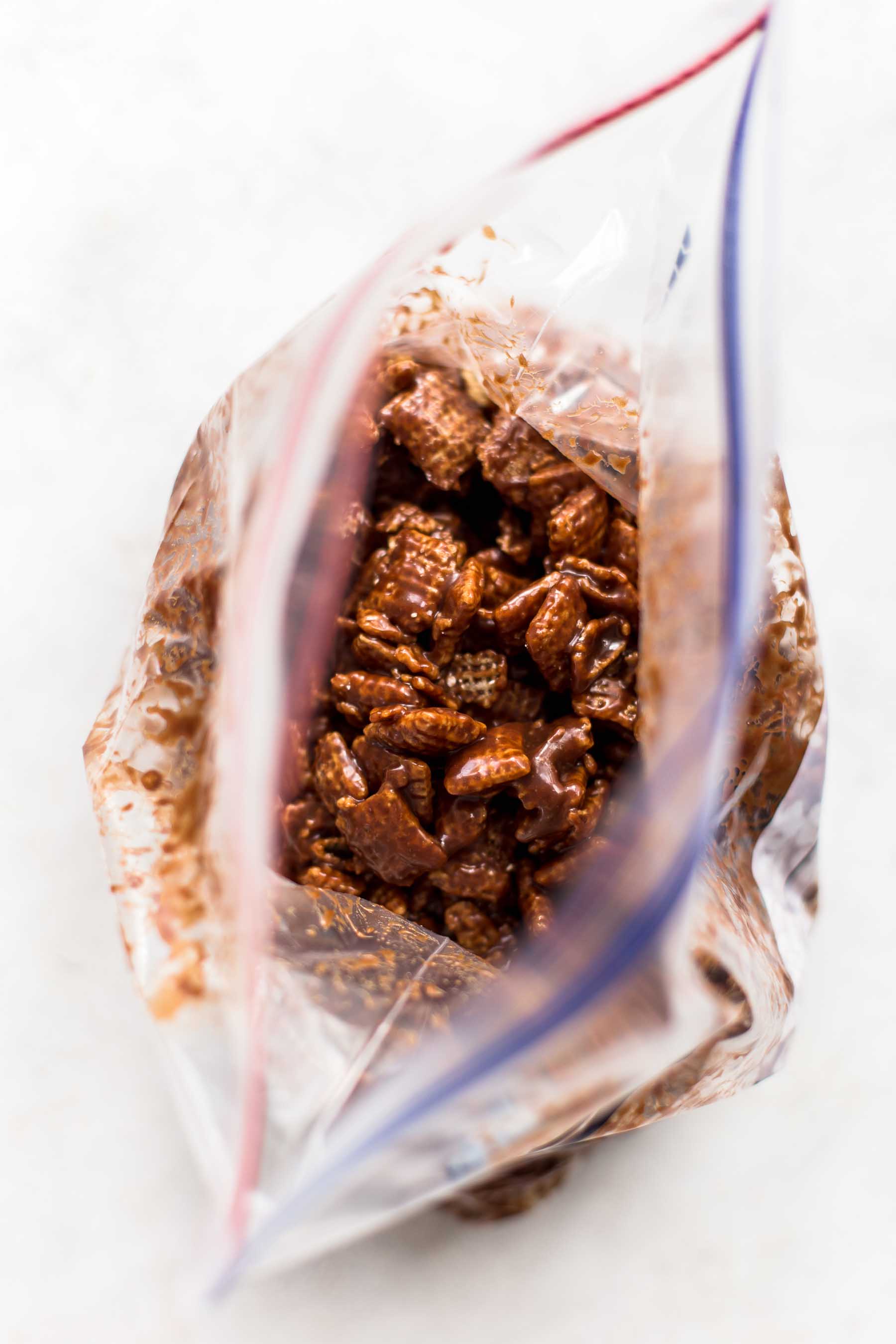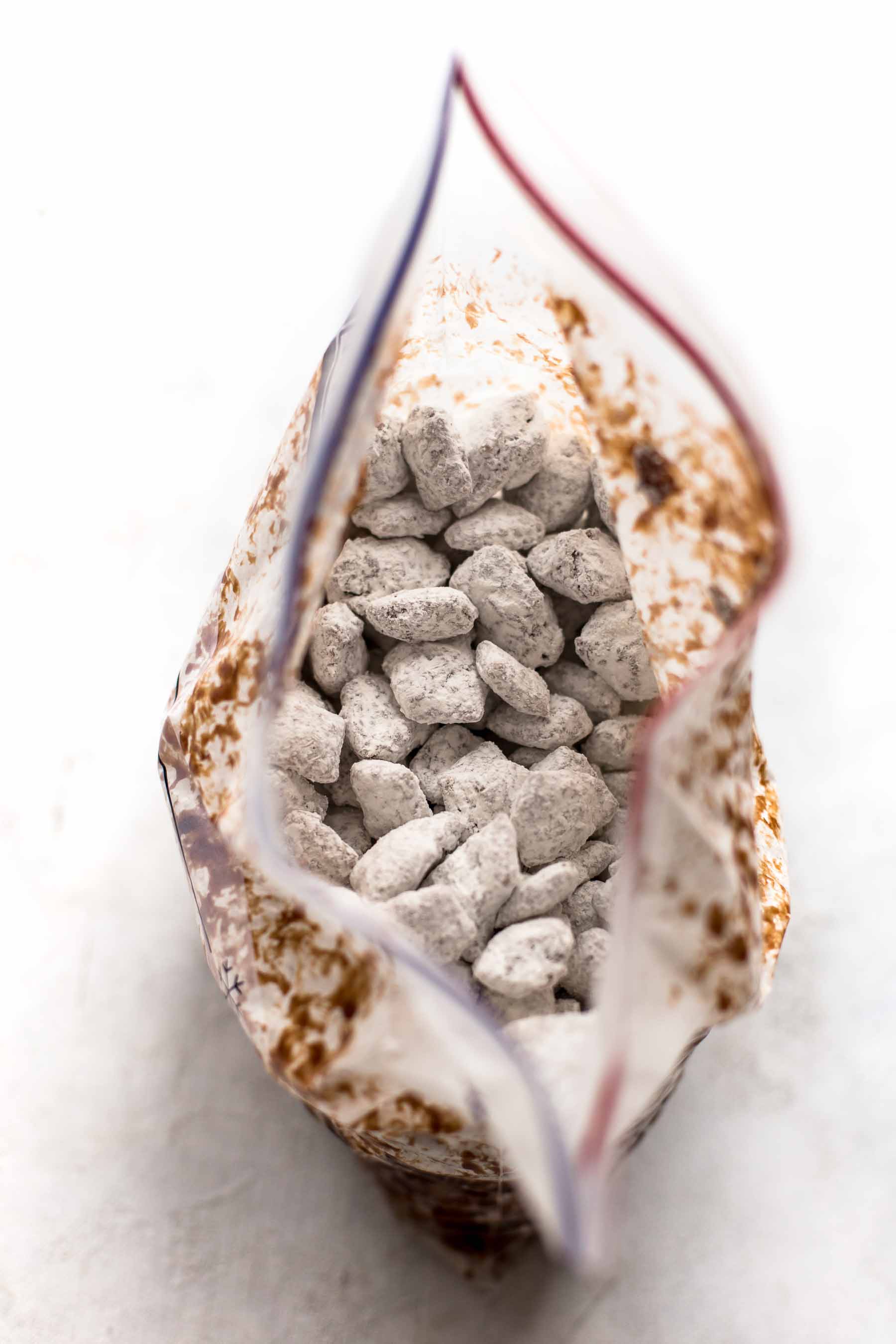 Growing up, my favorite thing (okay, one of my favorite things) my mom would make was Puppy Chow. I could have survived on solely Puppy Chow FOR DAYS. When I would have Puppy Chow other moms would make, I didn't like it as much. I think there are two secrets to good puppy chow. MILK CHOCOLATE, and LOTS OF POWDERED SUGAR. Milk Chocolate > Dark Chocolate every time. For Puppy Chow at least. And pile that powdered sugar on there!! This is not a healthy treat. You might as well make it as delicious as possible.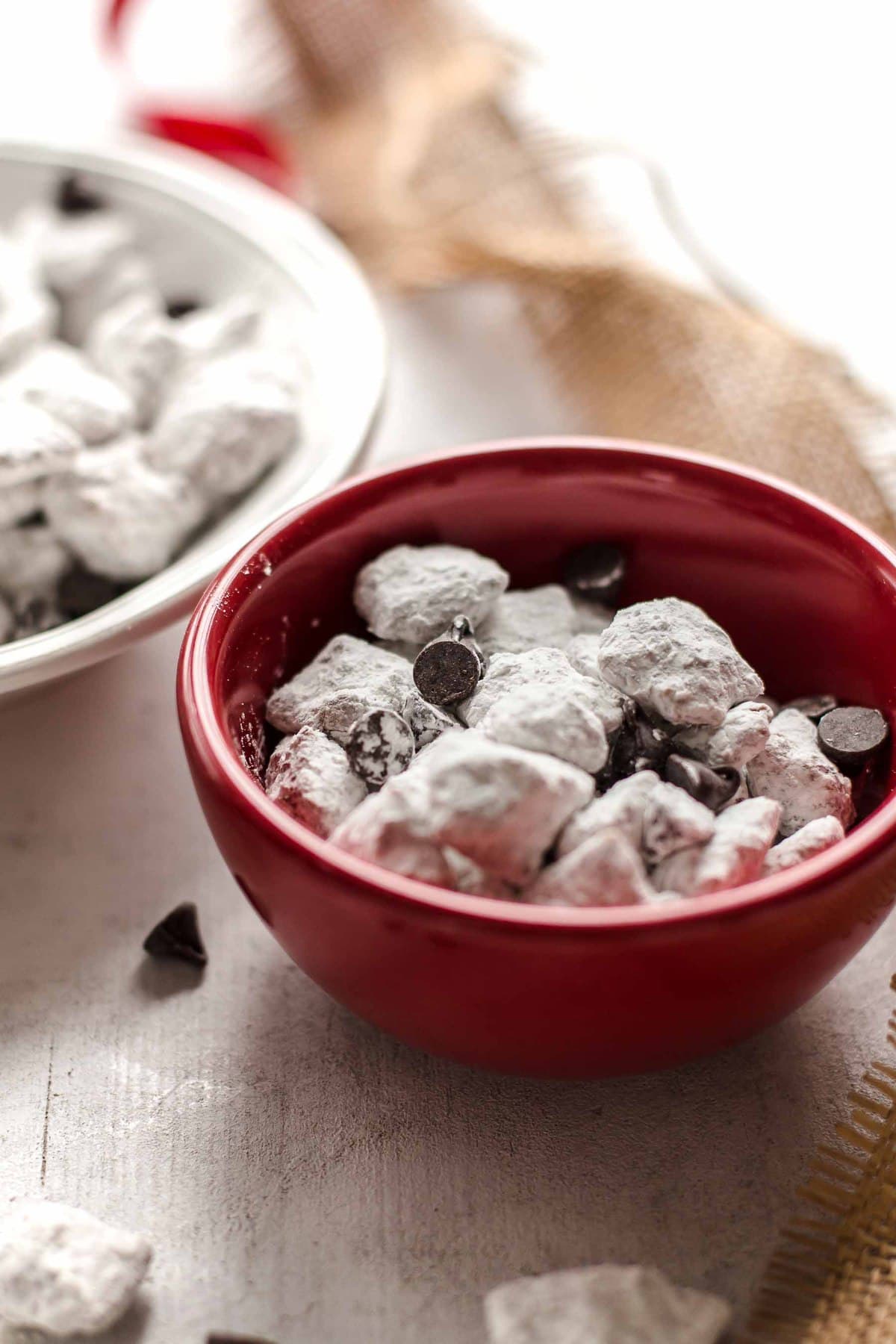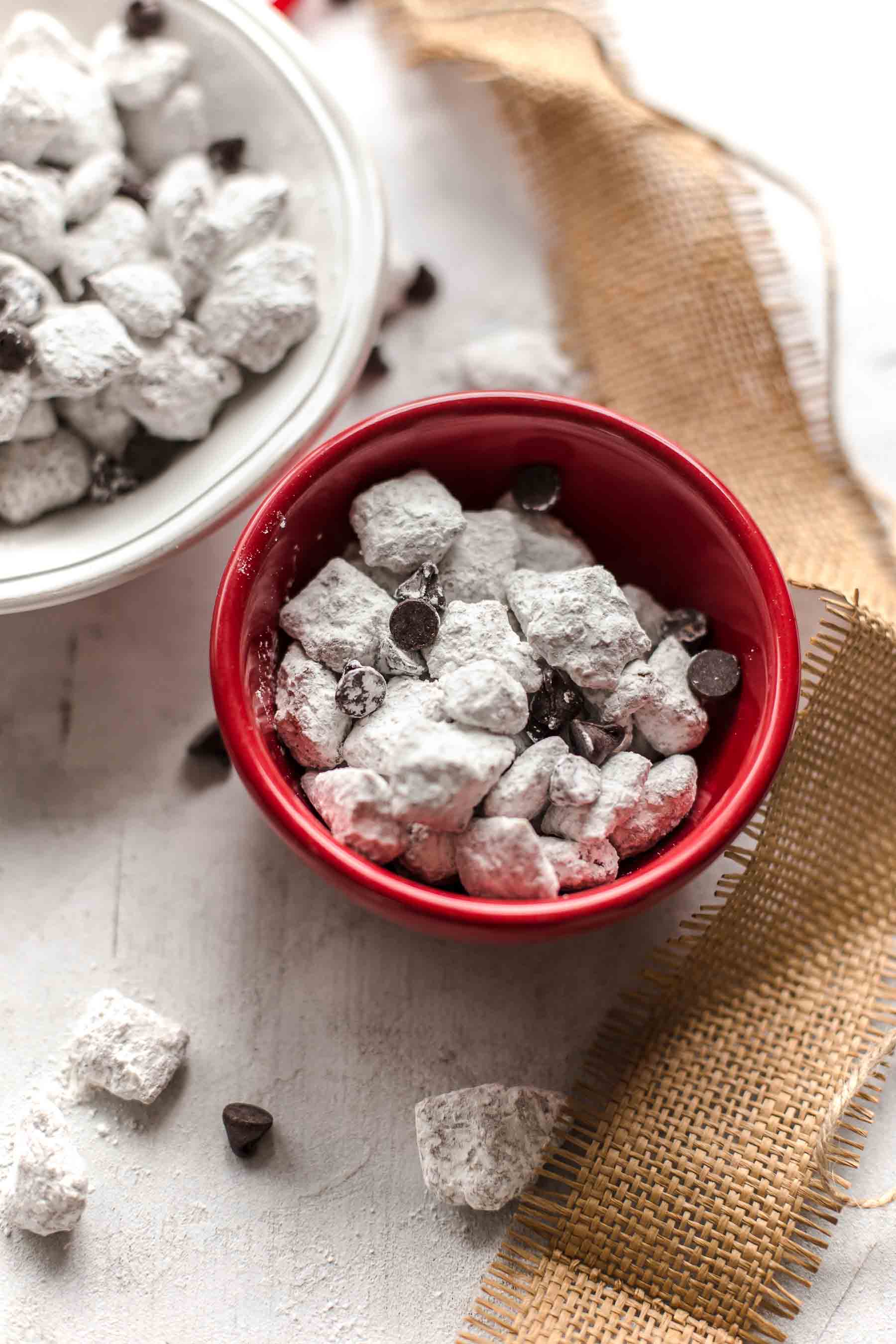 Regular Puppy Chow is wonderful, but let's take it up a notch by making Salted Caramel Puppy Chow. When I saw this recipe from A Pumpkin and a Princess I knew I had to give this a try! Basically, swap out the PB for Salted Caramel. Oh, and add some Caramel Delightfulls (not sponsored…but I'm OBSESSED) for good measure. You could also add chopped Rolos. Again, why not? This mix is meant for those who indulge. Let's go all out!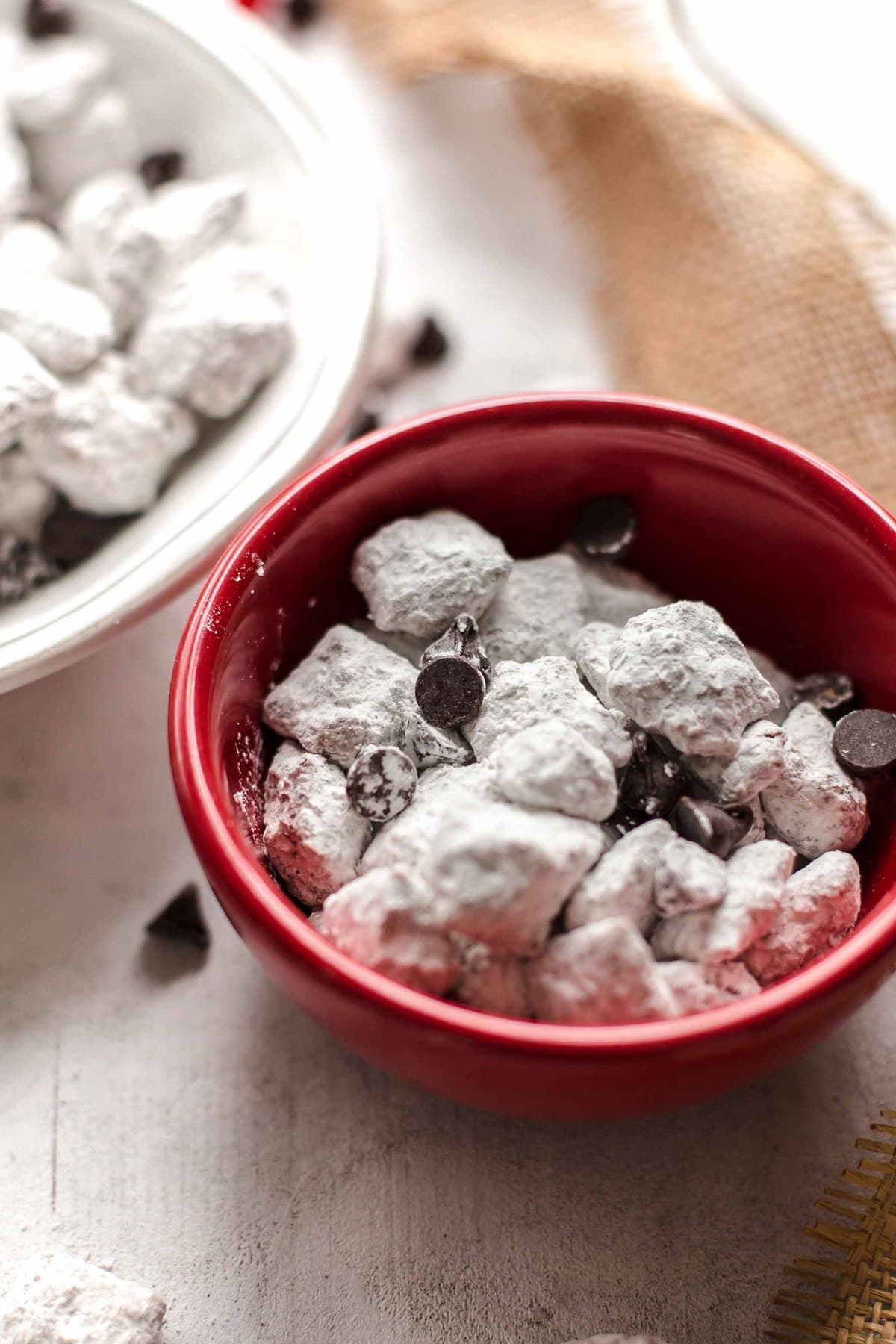 Funny story: I took this to work in an attempt to be a 5-star employee. Eventually, everyone loved it, but at first…one of my coworkers actually thought it was for dogs. I guess he had never heard the term Puppy Chow. I assured him it's meant for humans. I guess I should have written "muddy buddies" instead of Puppy Chow. Scout would love eating this, but no chocolate for dogs!! :)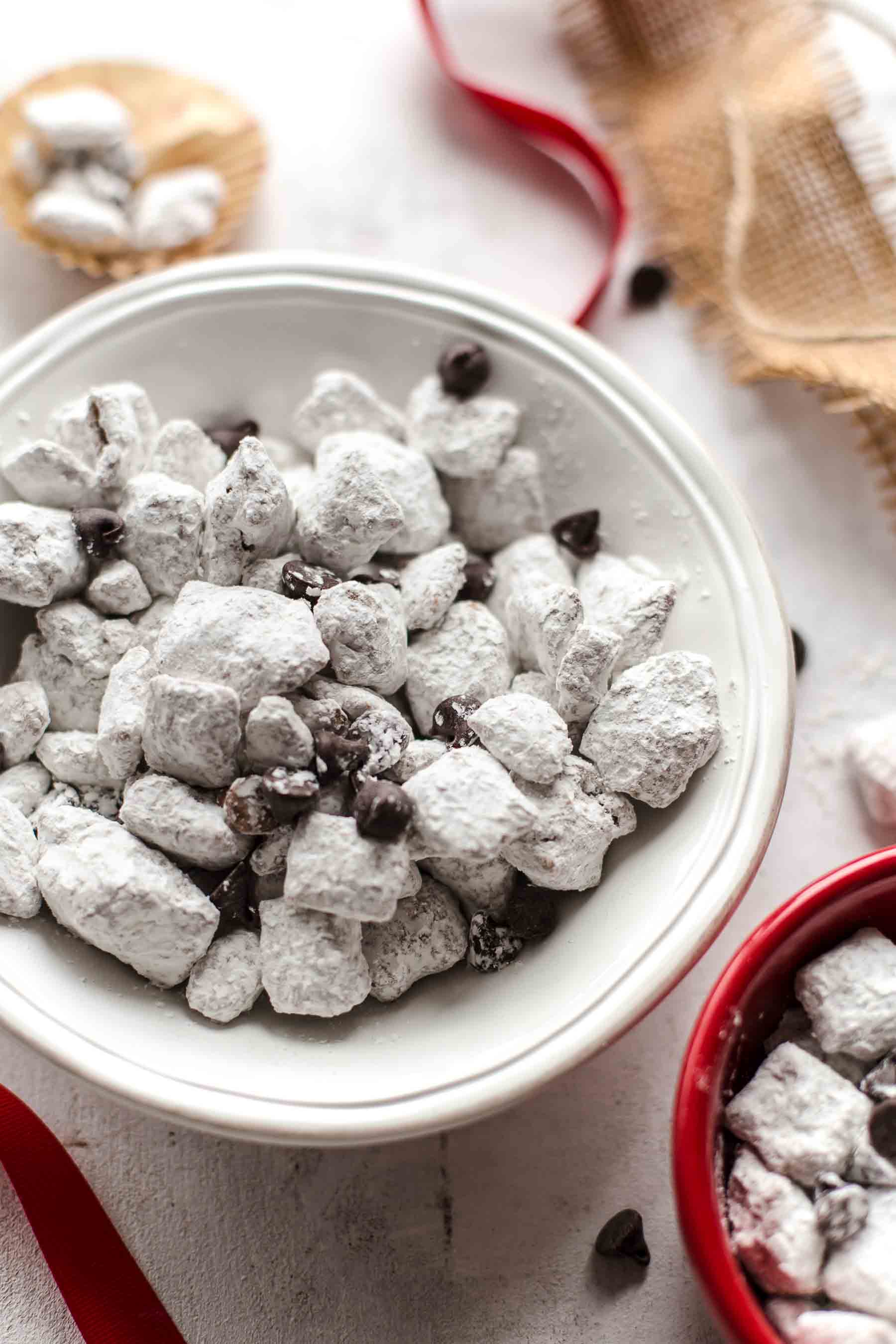 Watch the video or see the recipe card for How to Make Puppy Chow!